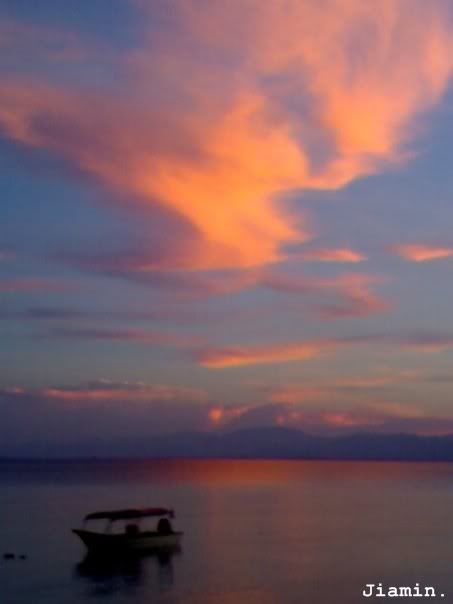 My second term break has officially started right after I finished my Principles of Accounting's examination at 5pm. Boohooohooooooo! Despite the final accounts that have taken up much of my time yet I still couldn't balance it, I'm pretty excited about the coming activities we are soon to be having, which then, they are as well sort of a full stop for our hostel life. I smile because I'm happy with everything I have been through with them so far, whereas I'm sad because it's about time to go. However, I believe that fate is responsible to bond us all together and make our friendship last longer.
Second term break represents another full stop for my second term, yet there is still one last barrier for us to pass through; it's the day when we get our results. We had done our best to fill in as many blanks as we could on the question papers; we have tried our own best to score as higher marks as possible just for the purpose of promoting ourselves to the next term. We know how pointless it is to cry over spilt milk. We too know that time will never wait until you catch up everything. If you're to think I never care about my results, you're totally wrong. I might have not shown whether I'm happy or sad, nonetheless, it's just about what I actually prefer.
If you happen to know me well, you should have realized how relaxed I could be no matter what happens. It's not that I am already an expert like how Helmy, Fahmi, and Farah used to think I am until they ask if I could borrow my brain to them, because I myself do not think I really am. A lot of improvements are yet to be done in my near future to make everything go perfectly, to be honest. Ever since people started to yell about how tough this term was, all I did was to be relaxed and to let go every single stress that bothered me because, daddy used to teach us how we should not stuff ourselves with gazillions of workloads and in the meantime, work harder to fight for our own future. Overall, it's the point of how you enjoy your life to bits.
Trust yourself; enjoy your life, and throw away all the annoying stresses instead of yelling repeatedly about how you want to switch to another course so badly. It's simply because, I don't want to lose any one of you from DT37, no matter I like or dislike you, or else, it wouldn't be any more completed.
Goodbye, term two. :)
x.