Part 1:
Breakfast at Kedai Kopi Sin Yoon Loong, Ipoh.
I seem to have been dragging my feet in completing blog posts about my previous trip to Bali, Indonesia, that somehow I realize I'm slowly losing interest in it. It shouldn't be that way. I know the completion should be eventually insisted upon to reach my target. I'm sure it will be, provided that I would never give up easily like how I recently see things. One is born for a purpose. No one ever needs to force a smile to create a colourful life, but think positively. Trust me; it helps to broaden your horizon.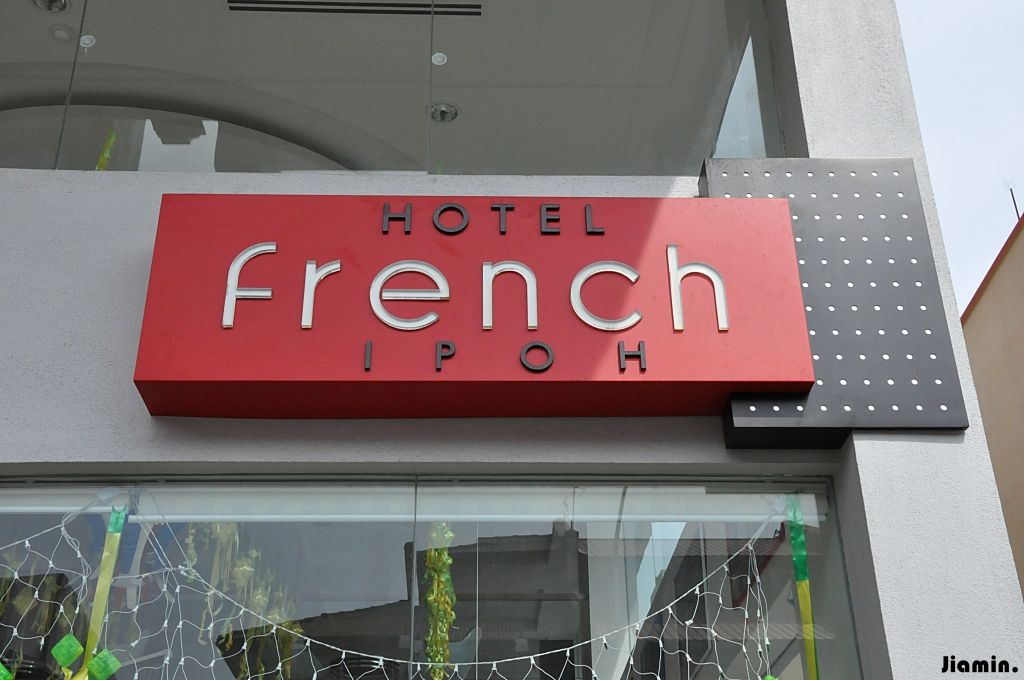 At approximately 2.15pm, we returned to our hotel,
French Hotel
, for check-in as we were infinitely bored. Located along with a row of shop lots, after Ipoh Central Market, this corner lot is not easily notable without paying much attention to its dull signboard in blue, or that of small in red. Despite so, its exterior walls are nicely painted in white and grey, giving you a comfortable feeling by its look. For your information, this hotel officially began its business on the 1st of January, 2012. I have been puzzled ever since, however, for its classification as a budget hotel; continue reading to find out why.
French Hotel, small stylish hotel with modern and contemporary rooms, located at the center of the Ipoh city with services and hospitality that make your stay truly memorable. French Hotel has completed an extensive modern makeover for guests who appreciate clean, cozy and chic rooms with gracious service, at an affordable price.
All 48 stylish hotel rooms are designed to comfort with meticulous attention to detail. Highlights included extra long mattress at 198cm, luxurious 300 thread-count pillow case and duvet cover, extra thick bed comfort layer, sleek wooden desk, double glazed windows and blackout curtains.
Amenities
– Electronic Key Card Security System
– Complimentary Wifi
– 32" Widescreen LCD TV
– Writing Desk with Seat
– Coffee / Tea
– Drinking Water
– Double Glazed Windows
– Rain Shower / Handle Shower
– 5 Astro Cable Channels and 6 Local Channels
– Lift to All Floors
– CCTV Security System
– 24 Hours Front Desk Services
Facilities on Request
– Face Towel
– Hairdryer (use up to 30 minutes)
– Iron and Board (use up to 30 minutes)
– Copied from French Hotel's brochure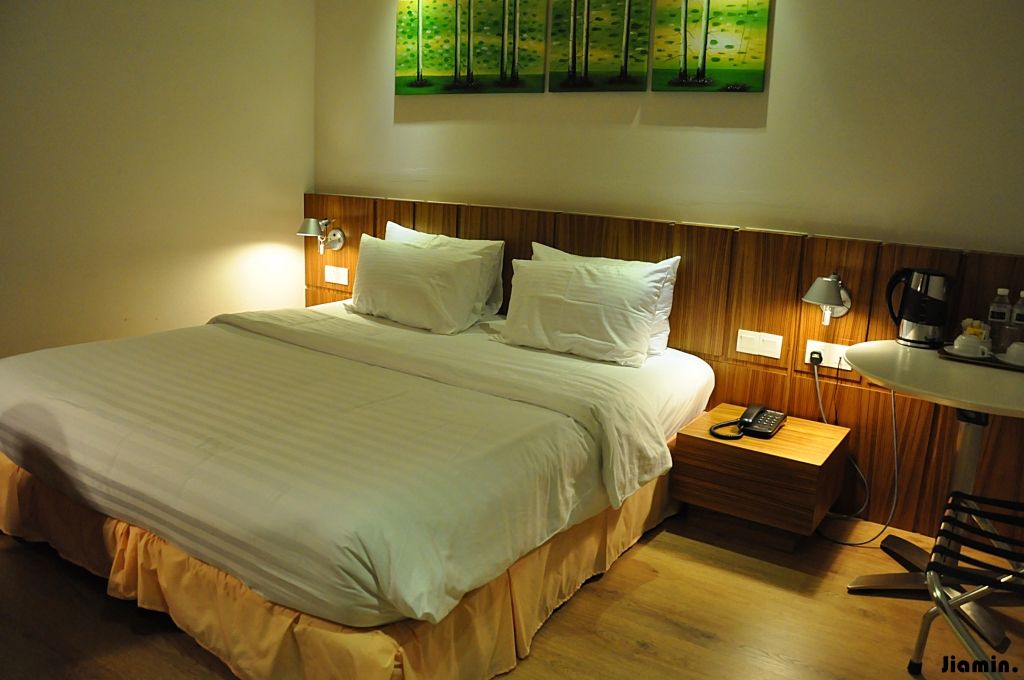 The check-in procedure was smoothly done by the friendly staffs, with identity documents required for safety purpose. Upon entering our assigned room, Room 310, I was totally amazed by its interior design. There have been comments about its small rooms online, but I personally found this Superior King without view perfectly awesome for two. Charged at RM118 including all taxes and service charges by
Agoda
, we had a very pleasant stay with French Hotel. Look at how I am highly recommending this hotel to you people who are planning to travel to Ipoh!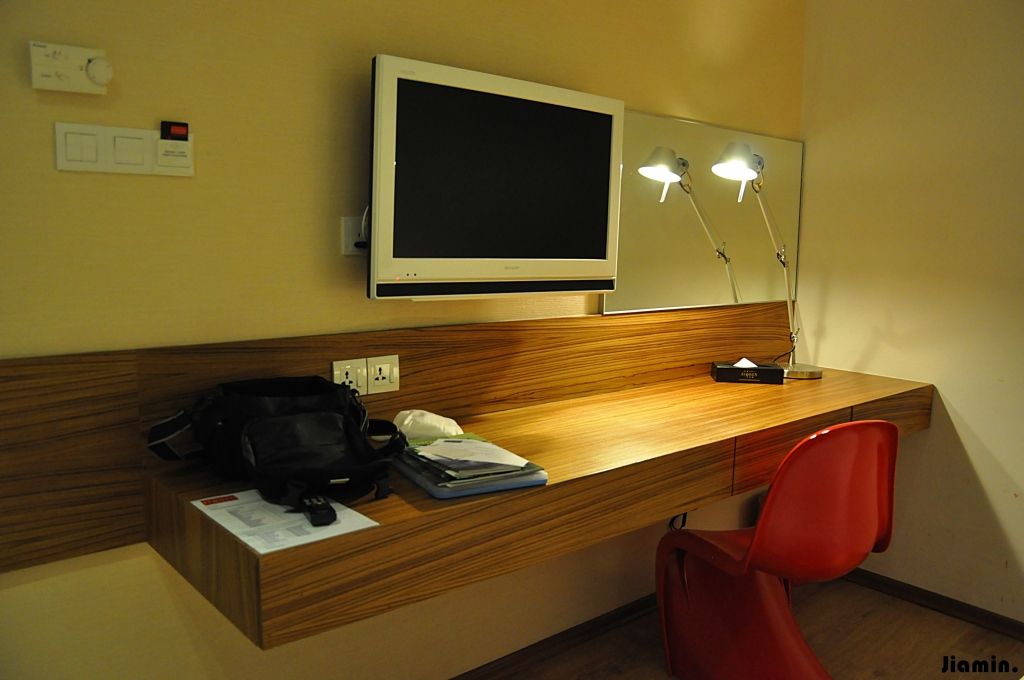 The writing desk was spacious for working, applying make up, or any purposes. A minimum of three wall sockets were available around the room, which I believe they have created certain conveniences for the guests in this new era.
With a fantastically clean and modernized toilet, it could have been much better than just a 3-star hotel, I would say. By now, do you get why the puzzlement? As mentioned earlier, there were rain shower and handle shower available in the sexy bathroom, both with rather high water pressure. I can't deny that I loved taking shower during my stay in this hotel!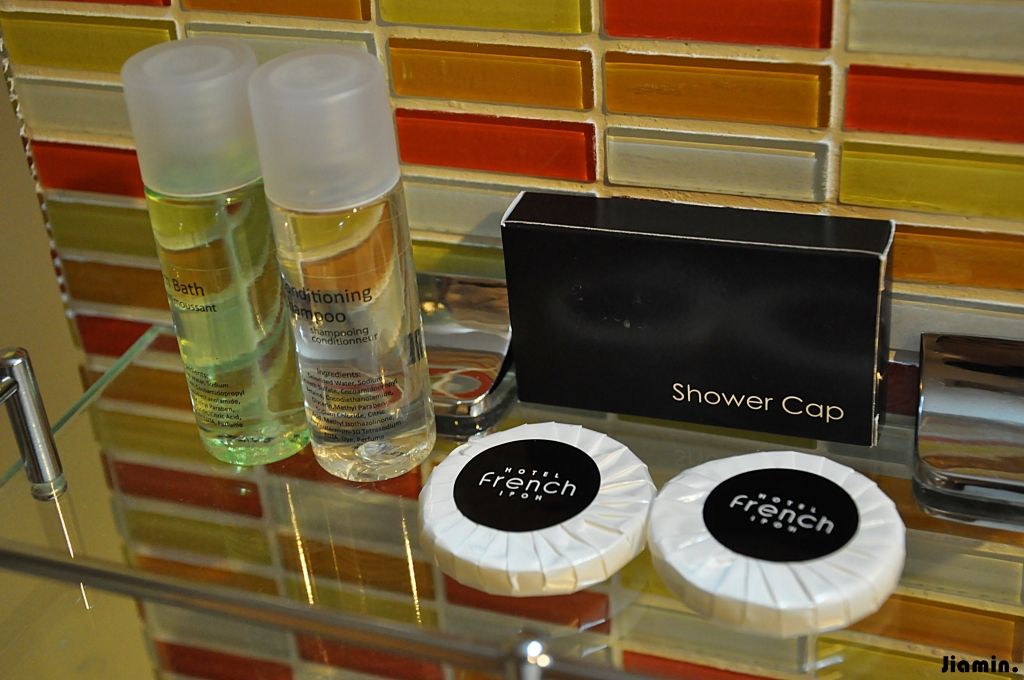 Some of the toiletries were provided in our room as usual.
The hotel itself does not have a parking lot for their guests. Nevertheless, an open-air car park is located less than 5 minutes away from the hotel, and they charge at freaking RM2 per entry yet free for hotel guests. Great, isn't it?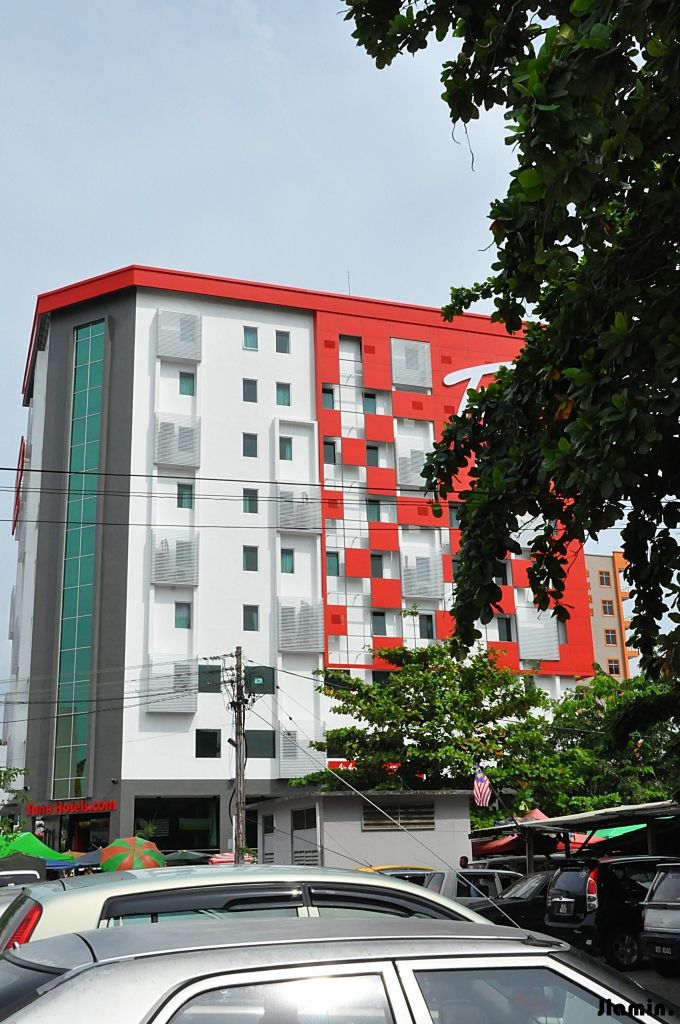 Tune Hotel
is situated pretty near to French Hotel too.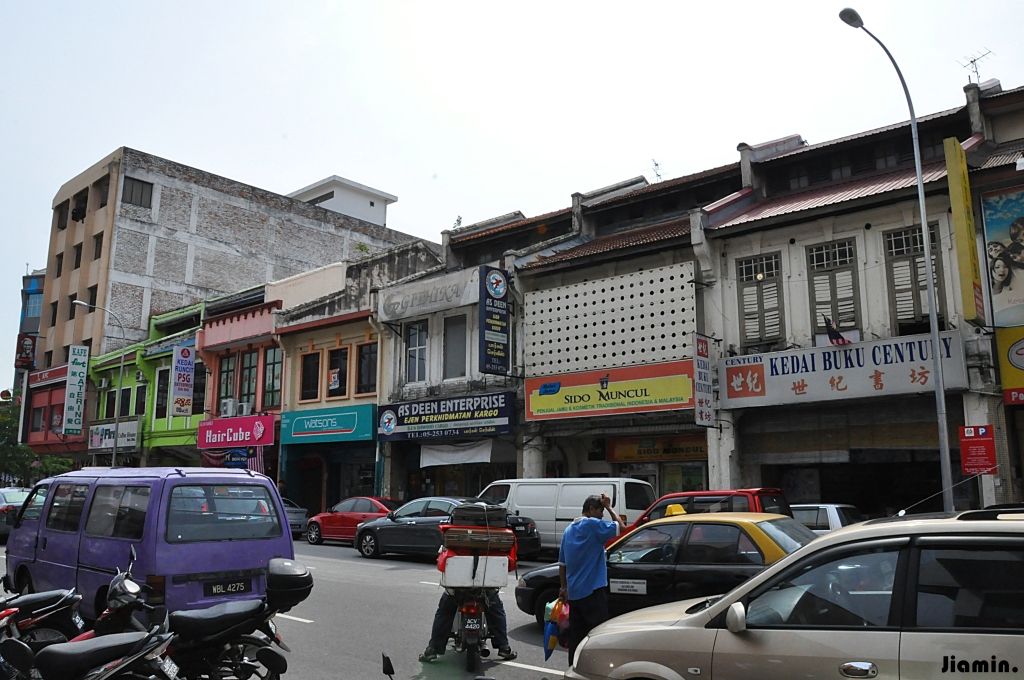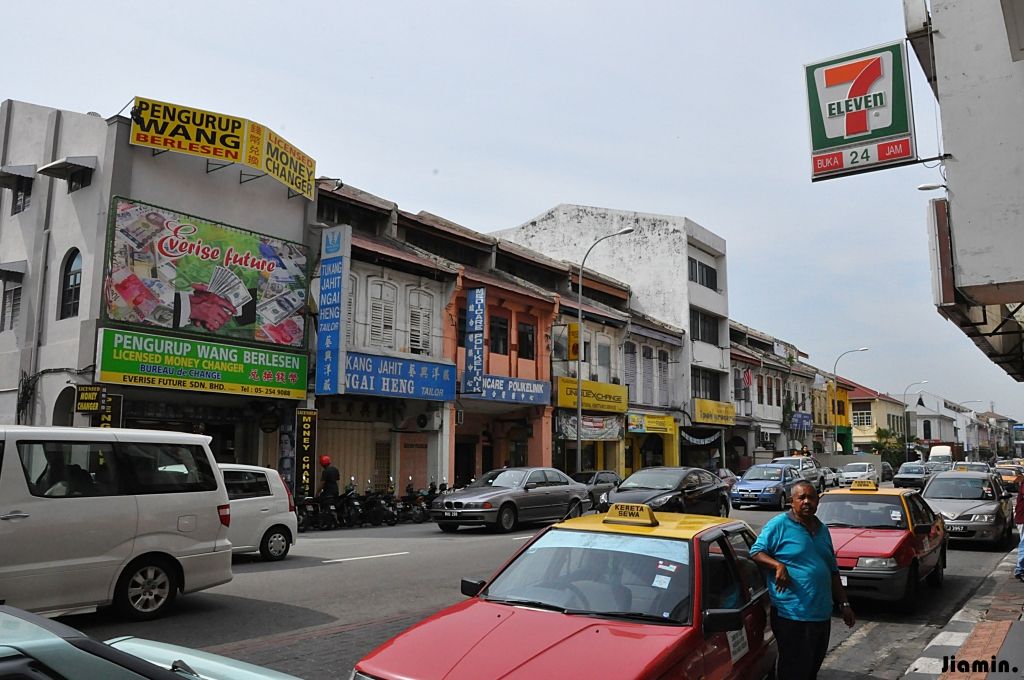 A wide range of shops is located within the vicinity of the hotel, including 7 Eleven, Watsons, a clinic, a book store, a licensed money changer, as well as some of the fast food restaurants such as McDonald's, KFC, and Pizza Hut. Be hard-working, be healthy, and take a 15-minutes walk down the road, you would be led to some of the most famous delicacies in town, for instance, Ipoh's Bean Sprouts Chicken Rice, and Funny Mountain Soya Bean and Tau Fu Fah. One could not simply say it is not a central location in the city. In case you travel with public transportation, taxis are often available right in front of the hotel.
Early in the morning as we passed by the hotel on Sunday, countless of motorbikes were parked everywhere along the street. At the first glace, an ongoing mini bazaar along the alley beside the hotel was filled with mostly Malays bargaining over the prices of goods. Conversely, it became an empty alley with trashes everywhere as we arrived again in the afternoon.
I believe that the descriptions of the hotel and its surroundings stated above are more than enough as a reference. Everything is purely original unless indicated. Again, I would like to highly recommend French Hotel as one of the best places in Ipoh to spend your night(s) at, considering its really affordable prices through Agoda, lower promotional rates offered directly by the hotel sometimes, not to mention its fantastic facilities and clean rooms, as well as its great location in the city. Although photos can be deceiving, I assure you that the rooms here are exactly like what that are shown on their
Facebook page
,
Agoda
, and my blog.
French Hotel
60-62, Jalan Dato Onn Jaafaf,
30300 Ipoh,
Perak.
Tel:
+605-2413030
Email:
frenchhotelipoh@gmail.com
GPS:
4.5978994, 101.0834026
x.