Part 1:
3 Days and 2 Nights at Homestay Haji Dorani, Sabak Bernam
On our first evening at Homestay Haji Dorani, dinner came just in time when we started to shout for hunger. Prior to making our way to the dining area, Pak and Mak (our great foster parents) kindly asked if we would prefer to enjoy a simple yet elegant buffet dinner prepared especially for their daughter's engagement, which was not part of the itinerary, or homely dinner that was yet to be cooked by them. Without wanting to trouble them, we opted for buffet dinner for a rather valuable experience.
Fathu was in charge of a brief introduction about the dinner for our travelogue. I was the camerawoman as usual. Remember our purpose of travelling to this heaven?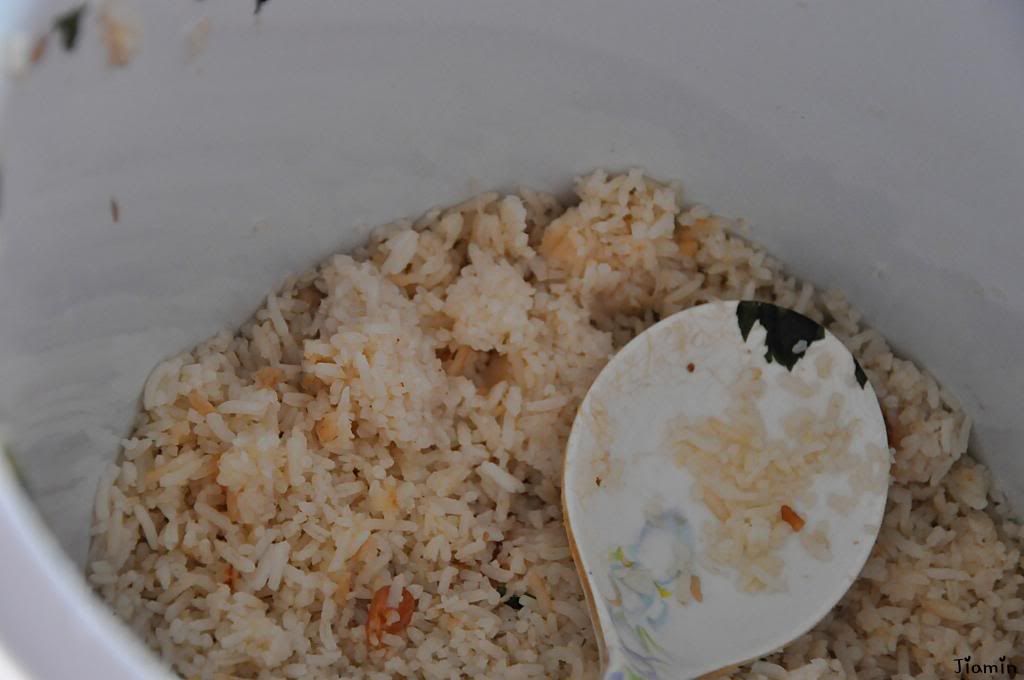 Traditionally, Nasi Minyak or translates literally as Oil Rice, a dish commonly served at Malay wedding ceremonies with rendang, was served to the guests. We considered ourselves to be very lucky, to be granted such a good opportunity to experience one of their traditions. Mind you, the rice tasted amazingly delicious!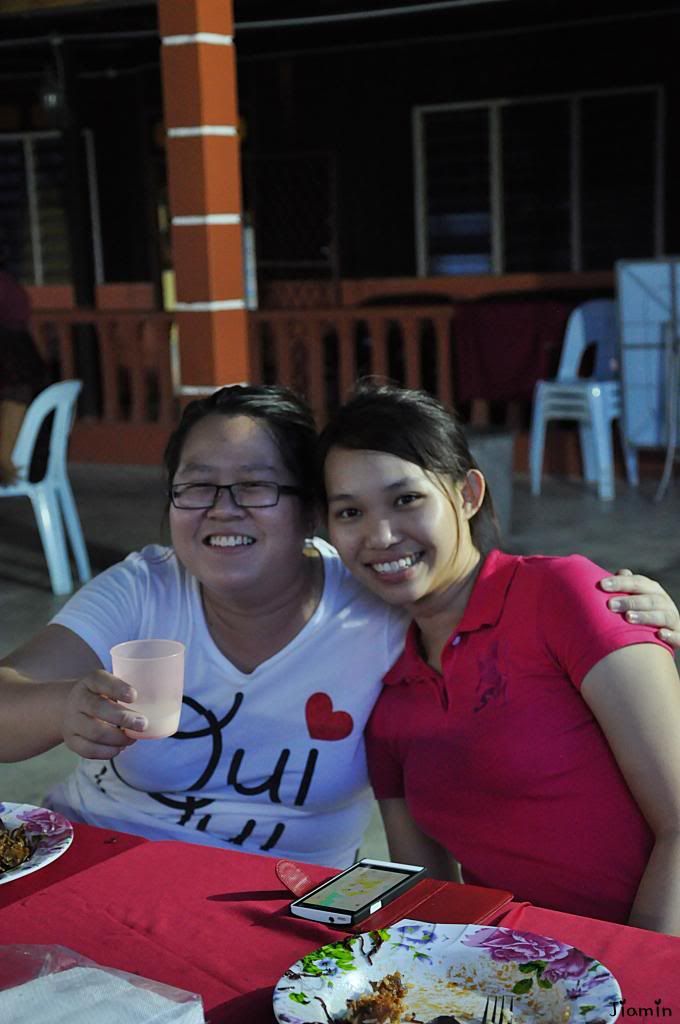 The girls and I definitely had a great time savoring their kind of delicacies. While we chatted gaily to kill some extra time, we repeatedly refilled our plates with the leftovers because everything was finger-licking good, until we were full up that we could no longer get any more gas in the tank.
Thinking of my plate of Nasi Minyak with Chicken Rendang and Cucumber Achar made me drool badly. Argh!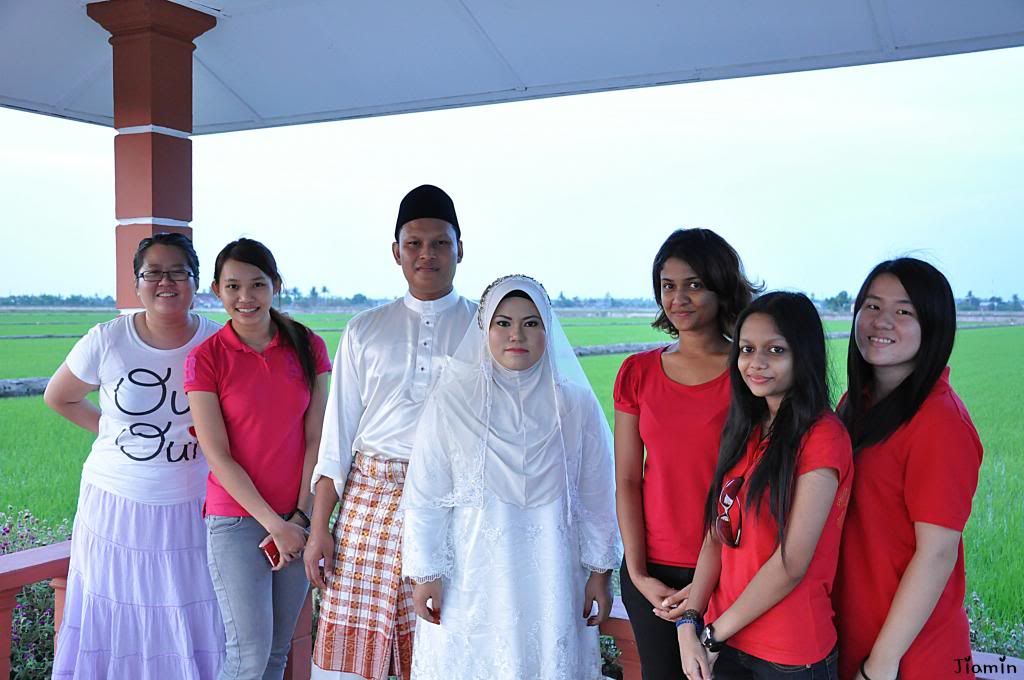 When the bride and groom finally escaped from the crowd, Mak came to invite us for a nice photo with them. How often do you get to take a group photo with such a dramatically beautiful background?
After dinner, we returned to our chalet to get our equipment ready, and waited for the local tour guide to lead us to a place where we had a longing for, then. It's one of the most popular tourist activities in the district!
x.