UPDATE:
Hola
! It's me again! If you have been supporting
J.cheerios
for a while, you may have realized something odd about it, or never. Lately, it's been very frequently updated on a daily basis, and if you haven't noticed, most of them are scheduled to publish automatically at 12.00am each day. I can't make the exact reason known to the public, and it's yet to be made official, but I've been taken into partnership in one of the newly published organizations in Malaysia. Wish me luck!
---------------------------------------------------------------------------------------------------------------------------------------------------------------
I'm not sure if you have read my previous post about
Paddington House of Pancakes
,
Don
and I went to I Love Yoo at the same mall approximately four hours later for a lighter meal. We love food, and we greedily love food. We preferred I Love Yoo to the other restaurants or food stalls because we have heard positive comments about this particular outlet from my aunt. Since we were right at the place, we thought, why not?
I dropped their set meals and ordered a bowl of Tou Foo Far, or Tau Fu Fah if that's what you prefer, at RM3.30. It was finely done, to the extent that I literally cleaned the remaining syrup, which I don't usually do. I had my favorite You Tiao at RM1.60. Its crispiness was the boom!
The prices may be twice as expensive as those sold at the roadside stalls or morning markets, I just couldn't resist the deliciousness.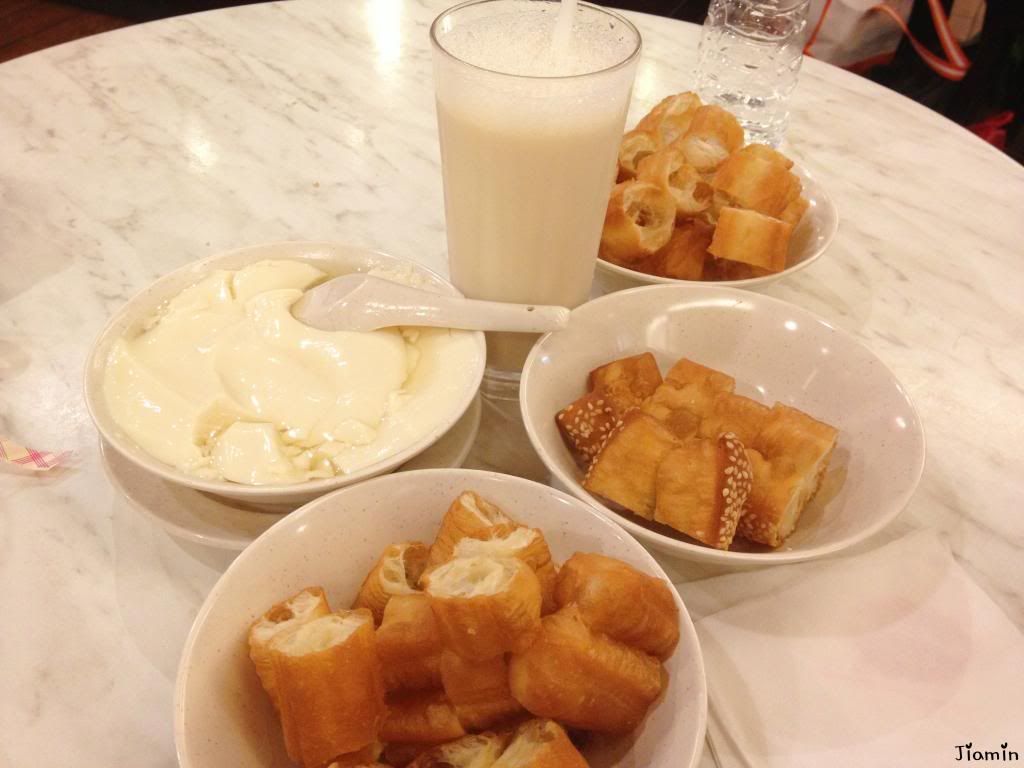 Don ordered Set B that came with Soya Bean and You Tiao at RM4.30. So much for having a light meal! He even added a Butterfly Bun at RM1.60 just because he thought it was too little, which he then swept aside such misgiving and regretted later on. By the way, Butterfly Bun is just a sweet version of You Tiao.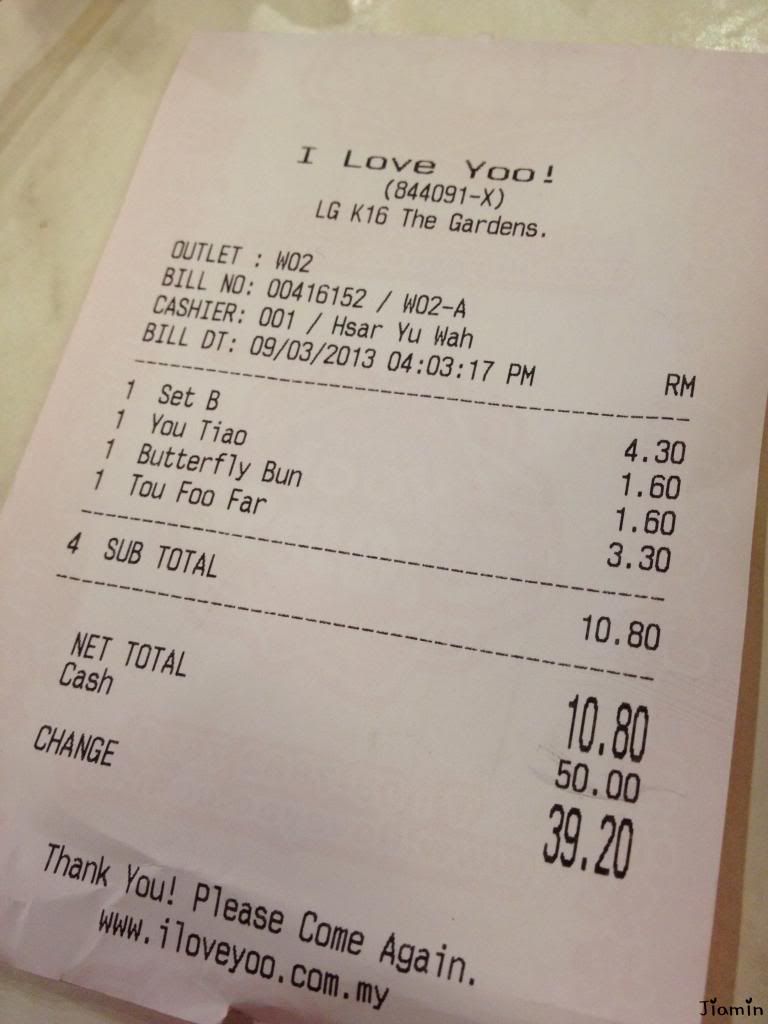 Without comparison between I Love Yoo and any random roadside stalls, a light meal at Mid Valley Megamall or The Gardens at RM10.80 was considered affordable. I acknowledge that there are quite a few outlets that serve bad food, but I will be sure to return to this outlet again should I drop by the mall someday. My aunt was right, this place is highly recommendable indeed!
I Love Yoo
LG-K16, Lower Ground Floor,
The Gardens, Mid Vally City,
Lingkaran Syed Putra,
59200 Kuala Lumpur.
x.