UPDATE:
HAPPY EXTRAORDINARILY BELATED 21ST BIRTHDAY TO ME MYSELF! :D
I am aware that I have been away from
J.cheerios
for a while, which I hereby apologize for my disappearance. Life has been a little too busy. I am currently on the wing moving from Kepong to Subang Jaya and getting ready for my new semester. My timetable seems perfect, but I hope everyone survives the Research Methodology. We shall see!
---------------------------------------------------------------------------------------------------------------------------------------------------------------
As the title suggests, I was one of the lucky ones who got invited by
OpenRice Malaysia
for an exclusive free food tasting session, namely MakanVenture, on the 20th of March at Chang Rai Thai Food Restaurant, Cheras. We, including the other OpenRicers (members of OpenRice), were given a great opportunity to savor some of their signature dishes, and try some new Thai dishes that are yet to be included in the menu.
By the way, if you haven't heard of OpenRice Malaysia, it is claimed to be an Asia's number one dining guide, providing Malaysian foodies with the most comprehensive restaurant search engine and a fun platform to share their dining experiences. Based in Hong Kong, it also presents in some other countries including Malaysia, China, Singapore, Indonesia, Thailand, Philippines, and India.
Register now
for more exclusive benefits from OpenRice!
Don and I (each participant was allowed to bring along a guest of 18 years old and above) literally rushed all the way to Cheras by entering the wrong directions for no less than 3 times, with traffic jam everywhere, because Waze could be inaccurate sometimes. At the very moment, I even mistook its actual address for Jalan Bunga Tanjung 8, which I only realized the truth on the next morning. We searched along the street for a few minutes before I decided to give the person in charge a call for rescue. I feel stupid. Gaaah!
Anyway, brace yourself, delicious Thai delicacies are coming!

P/S: The comments given below are wholly based on originality, and they are of my personal opinions, and Don's.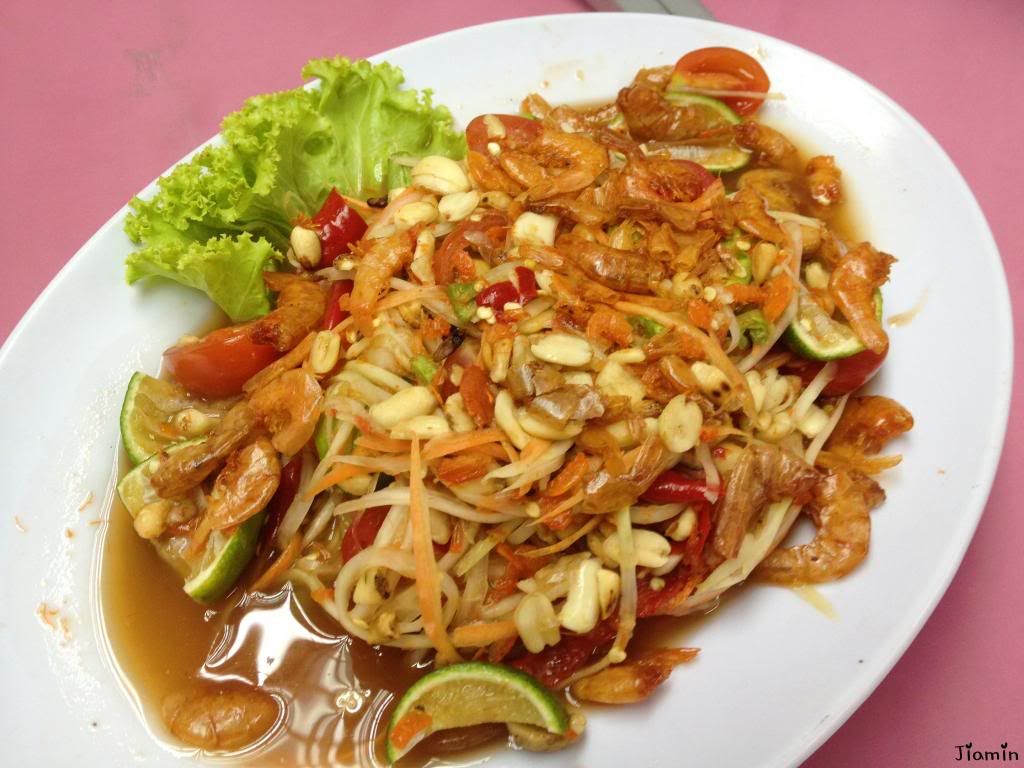 Thai Papaya Salad was the first dish served approximately 10 minutes before the clock struck eight. It's probably the first ever Thai salad that I thought was deliciously yummy, with peanuts that I didn't quite prefer, despite almost being killed by its spiciness. The papayas used were indeed crispy, yet my tongue was burning right after a mouthful of it. Eventually, I gave up and let Don finish it for me instead.
I noticed, though, that the other OpenRicers enjoyed it so much. I wonder how they did it.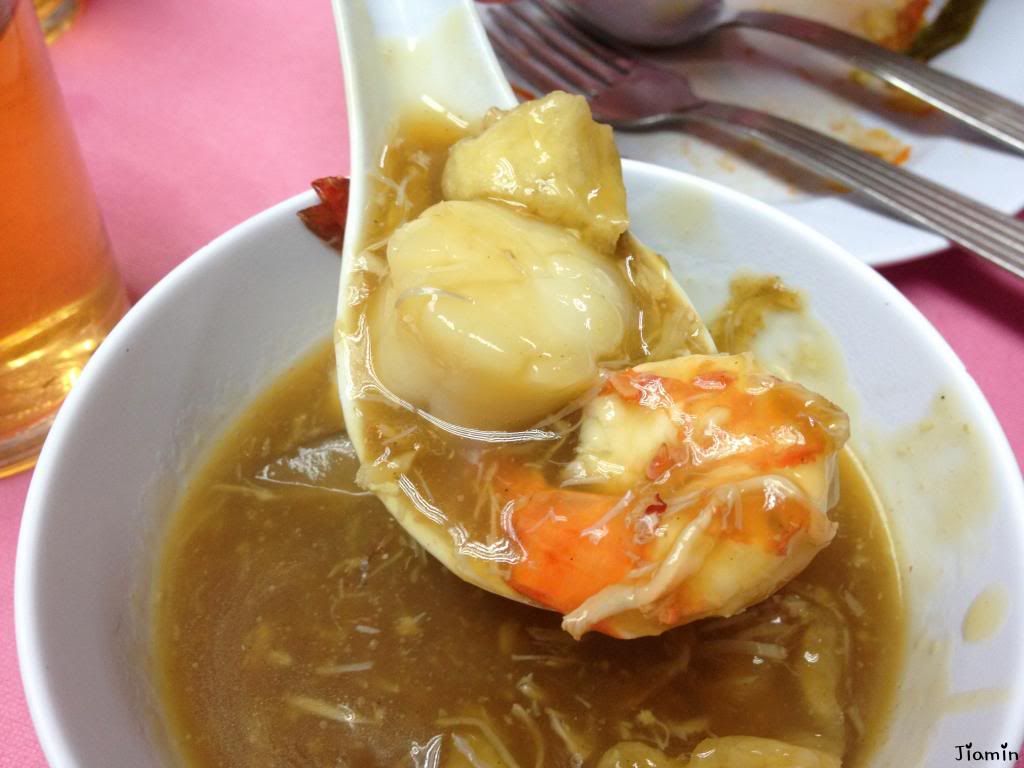 Thai Style Fish Maw in Claypot was the second dish of the night. I never had fish maws for my dislike for them since forever, even though it's one of the most important dishes served every Chinese New Year, but I'm sure I enjoyed the other seafood available in the clay pot. Spot the huge scallop and prawn! Everything was cooked to perfection, fresh, and juicy, that I couldn't stop eyeing the leftovers to make sure they're not taken.
I'm just kidding.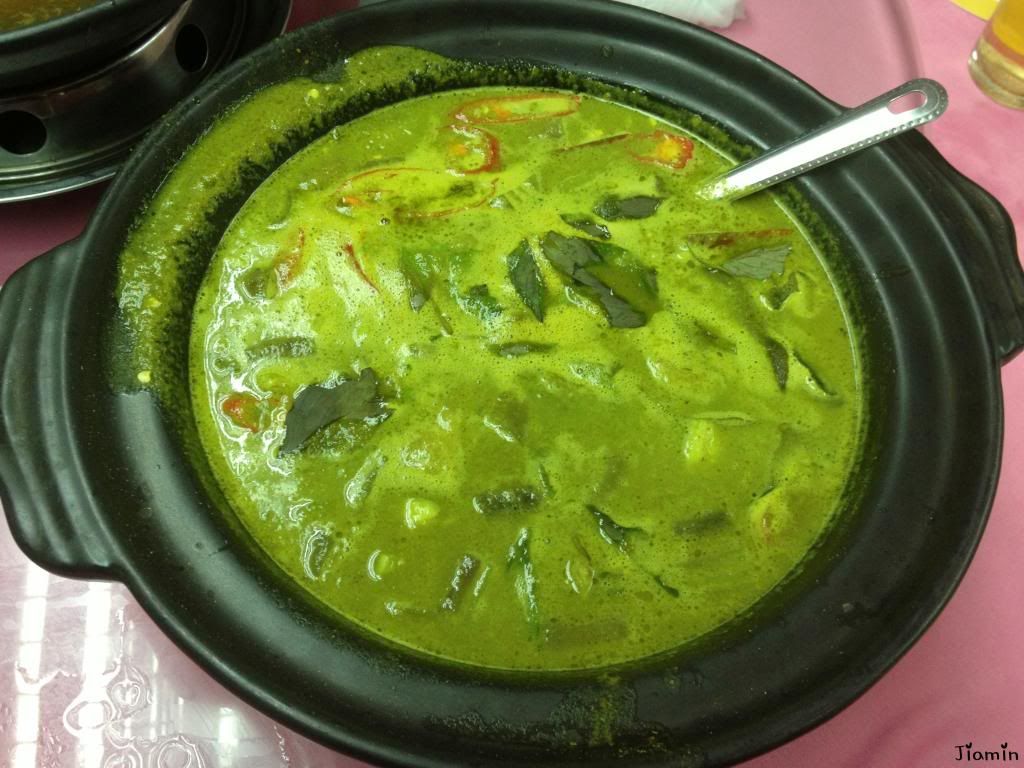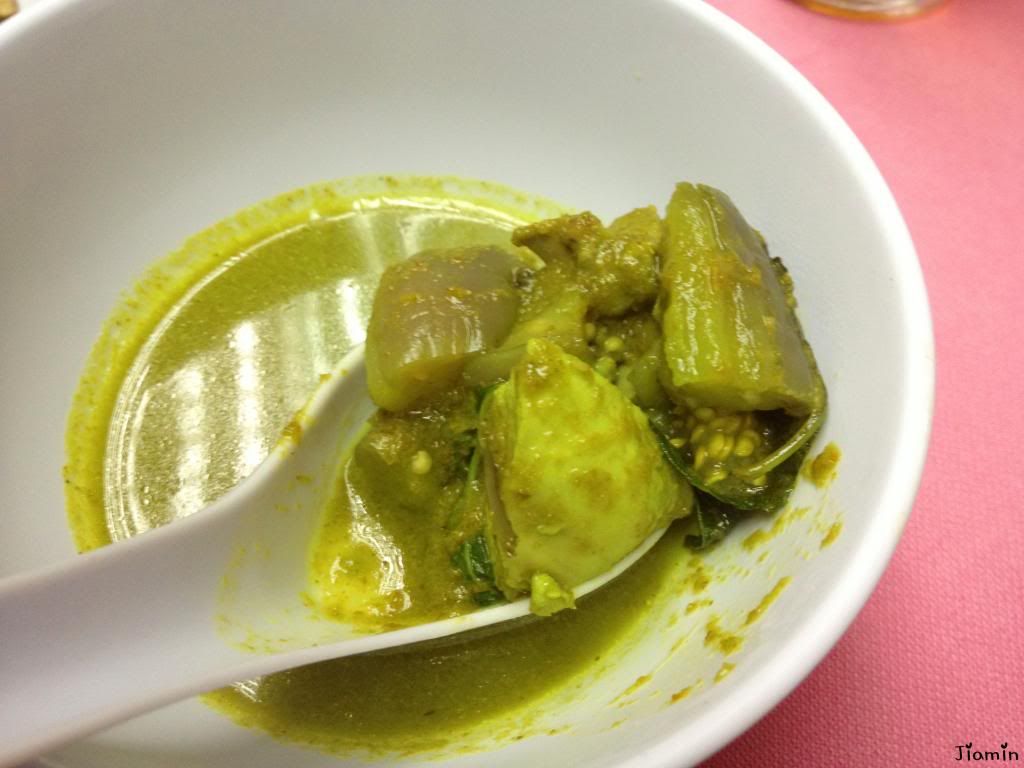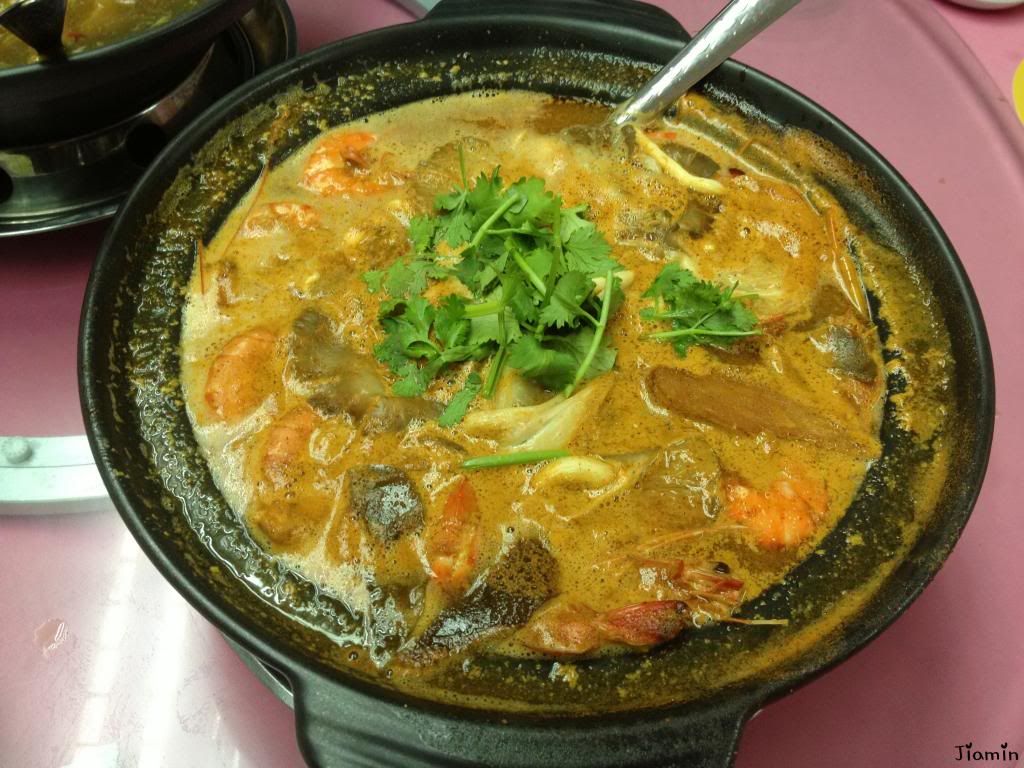 You can't call it a Thai cuisine without green curry and tom yam. We had Thai Style Green Curry Chicken in Claypot and Thai Seafood Tom Yam Soup, served in two huge clay pots, and they pretty much occupied our table before more delicacies were brought from the kitchen. They may seem to be very spicy, but photos can be deceiving.
Thai Style Green Curry Chicken was one of my favorite dishes of the night. Every part of the chicken that came together with the green curry was so soft and tender. By the look of it, I knew it was good in such a way before I ate it. Most importantly, it came with eggplants! Chicken, eggplants, and curry always make the most perfect combination. Yum!
On the other hand, Don and I merely had a teeny-weeny bit of Thai Seafood Tom Yam Soup that came with generous amount of abalone mushrooms, prawns, and some other seafood. I couldn't quite remember anything about this particular dish, but Don, the picky guy, immediately nodded his head when I asked if it's recommendable.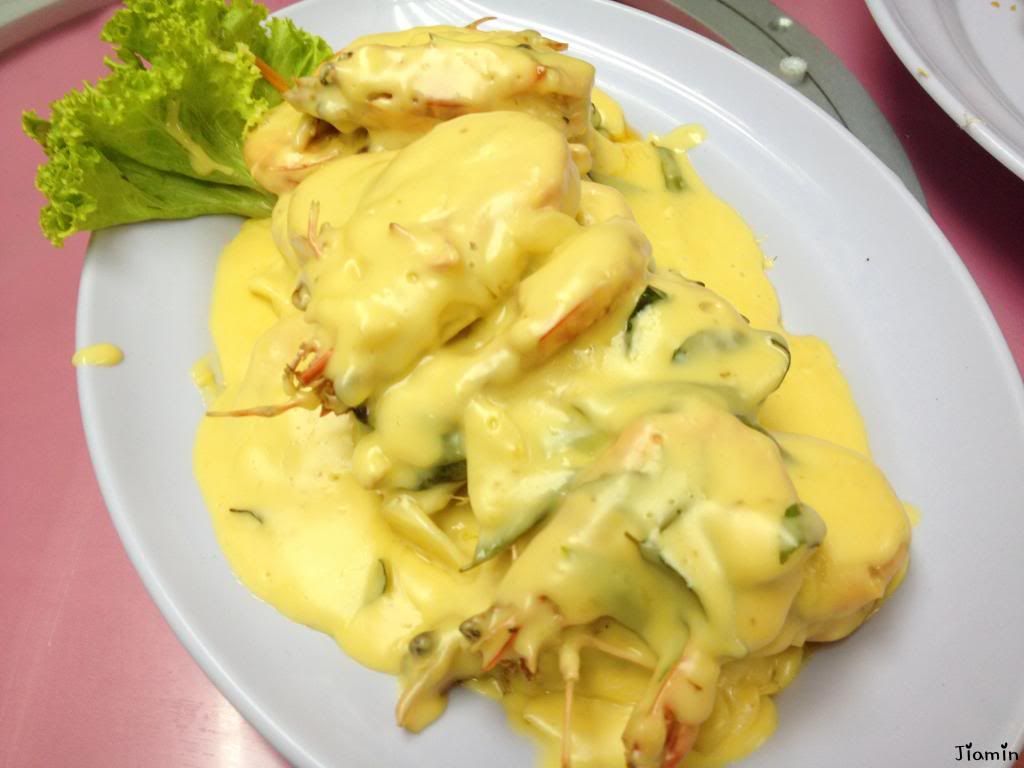 Among the 20 OpenRicers who joined the event, Don was the only one who had two bowls of rice because of their Thai Style Prawn with Cream. The prawns were huge enough to satisfy a prawn lover like me. I'm glad that peeling off the shells was not difficult for me, as well as Don who is always too lazy to take that job.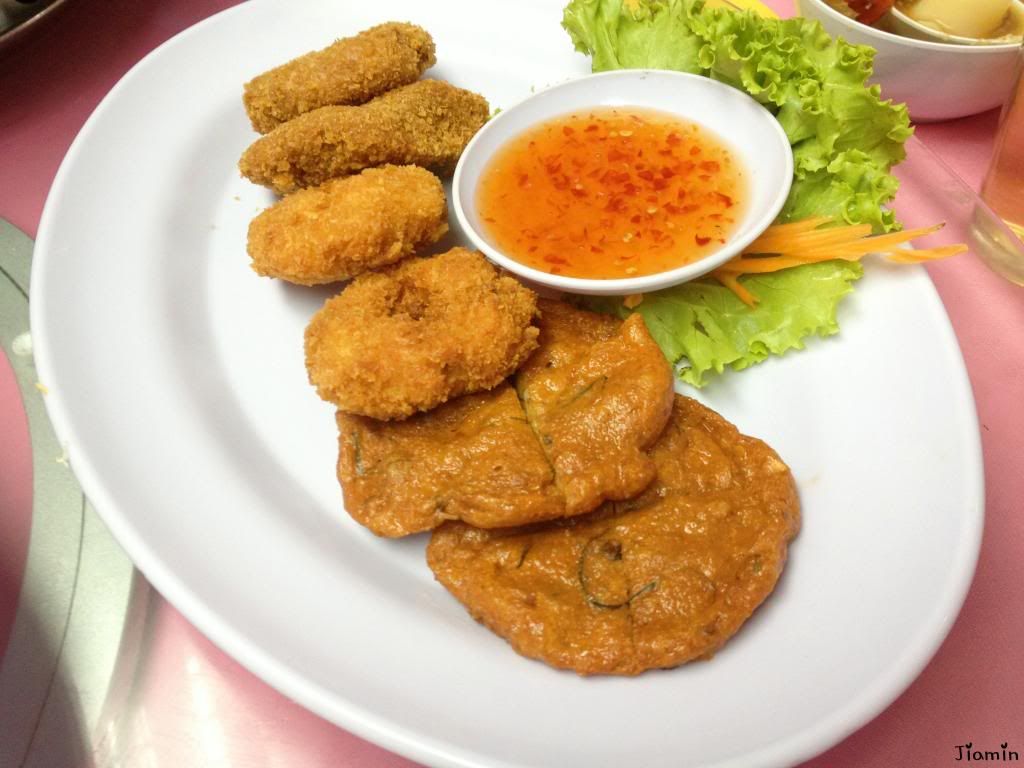 This was probably the one and the only dish Don and I couldn't really comment on. I could barely tell that the fried ring was made of minced fishes and prawns, when it's more than what I had tasted. Don had the Otak-otak or some sort of pancake, but he could no longer recall anything about it.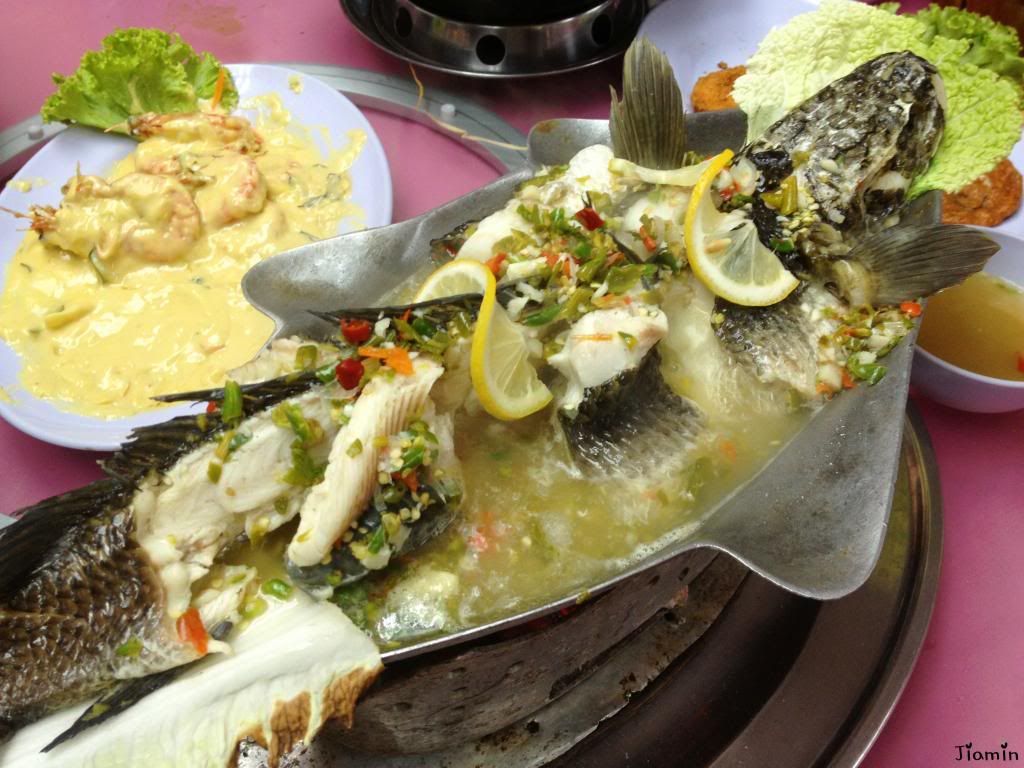 Apparently, Chang Rai Thai Food Restaurant is known for its Steamed Fish with Lemon. Don didn't quite like the fact that it's cooked together with bird's eye chilies. He thought it could have been perfect without them. Personally, however, I thought it's worth the popularity due to its special spicy and sour taste. According to the boss, you may always opt for the other fish types depending on your preference.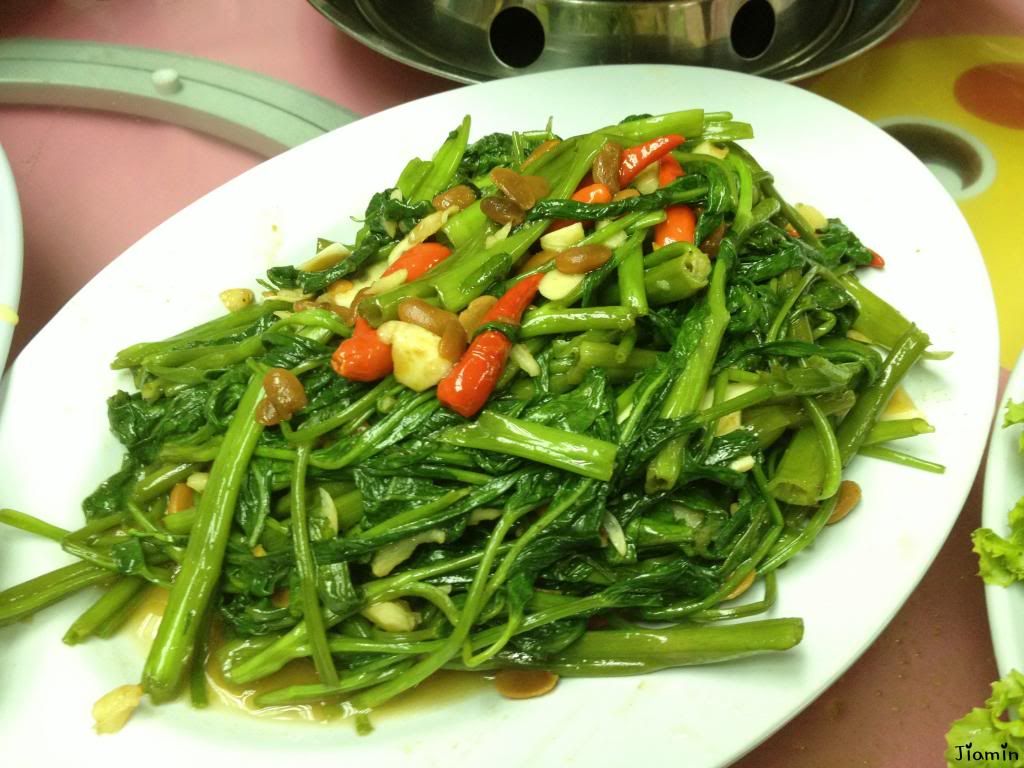 Most Malaysian Chinese can't have a meal without vegetables, I suppose, or are they the healthier Malaysian Chinese? Fried Kangkung appeared to be ordinary, with some bird's eye chilies to make it more flavorful. I don't usually prefer to have Fried Kai Lan. Surprisingly, the one served at Chang Rai Thai Food Restaurant tempted me that night with crispy stems.
No, it's not the end yet. Honestly, Thai Style Chicken Feet Salad and BBQ Pork Neck were rather fresh to me. Prior to joining this MakanVenture, I didn't know that chicken feet could be served cold, and how pork neck would look like. Don even thought that pork neck was some kind of pork internal.
Seemingly, you have to be a professional foodie in order to enjoy and judge a plate of Thai Style Chicken Feet Salad. It's said by one of the experienced OpenRicers that the preparation of a dish like this is never easy and requires skills, although the result may not be expensive. As for BBQ Pork Neck, the name literally tells you everything about the dish. Still, you need to, and you must give it a try to fully understand how being in the heaven is like. Mind you, it's heavenly, wonderfully, and finger-licking good!
As usual, Thai Mango Salad came with sour, young sliced mangoes. I can never stand sourness! I couldn't help myself but to wrinkle up my face, and I refused to take in any mouthful of it ever since. Nevertheless, if you are entirely fine with sour dishes, this may be yet another recommendable plate of Thai Mango Salad. For your information, Don preferred Thai Mango Salad to Thai Papaya Salad.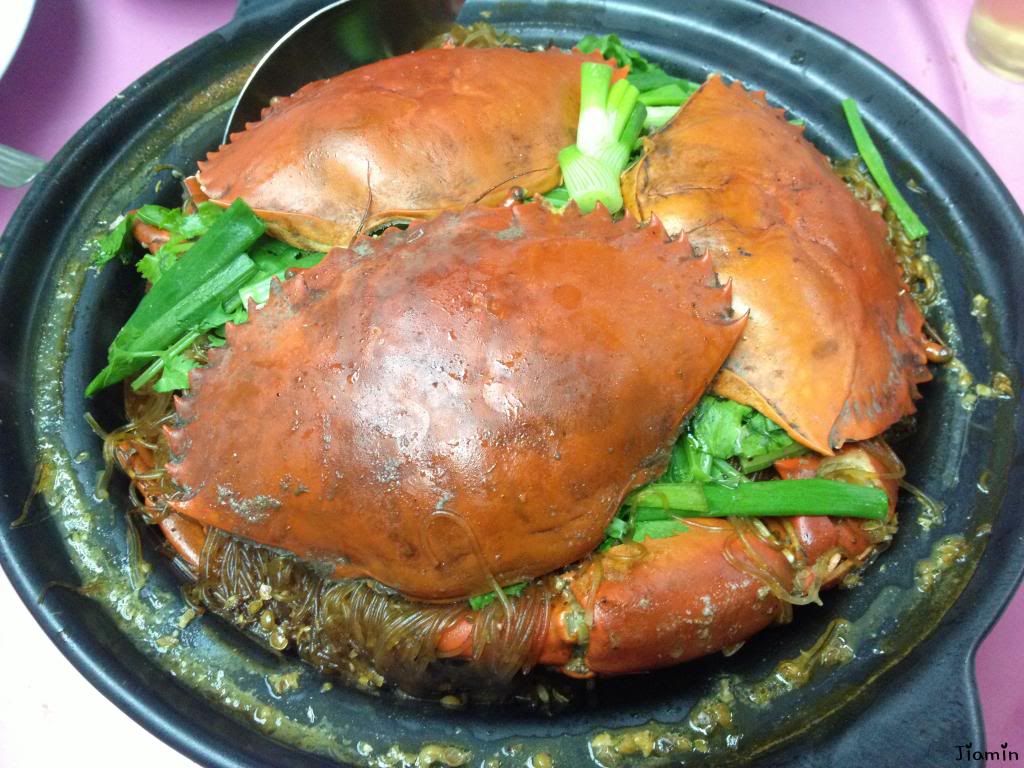 Last but not least, it was the Glass Noodle Crab in Claypot! The crab was huge and juicy, with most of its remaining sauce being absorbed by the glass noodles. It could have been really perfect if the coriander leaves, known as the smelly vegetables by me and Don, weren't mixed together with everything in the clay pot.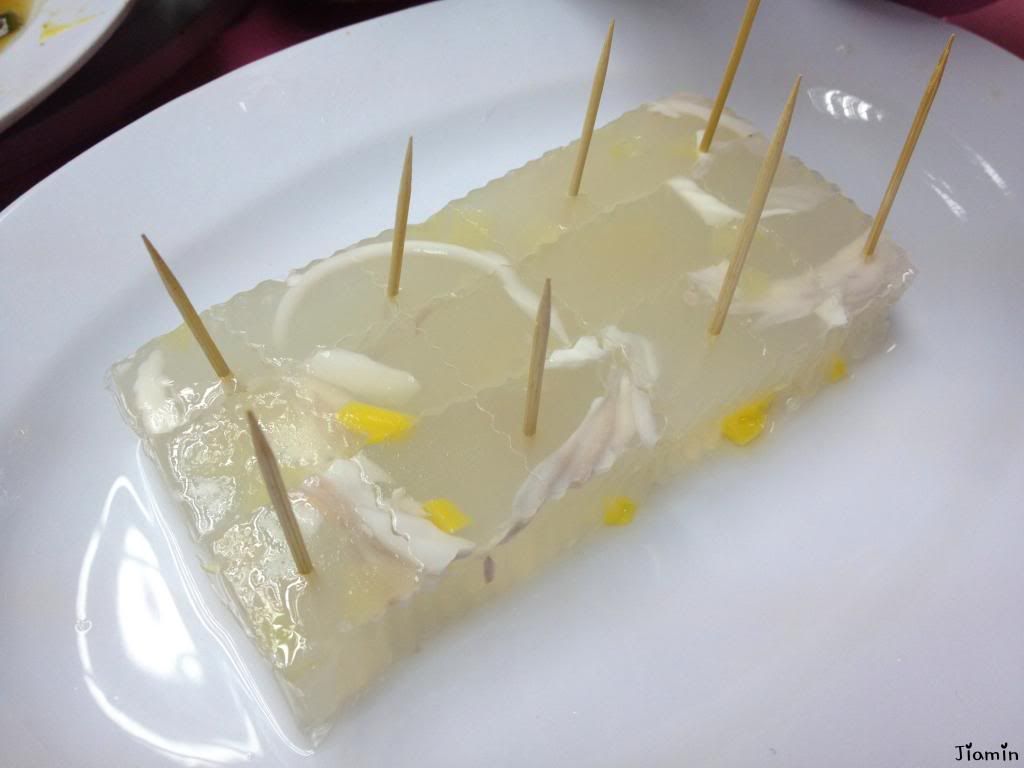 Before the closing ceremony was held, we had their very own dessert made of coconuts and sweet corns. I thought it's a must to be ordered as and when you drop by Chang Rai Thai Food Restaurant. Its taste was special, with a mixture of saltiness and sweetness, notwithstanding its unappetizing look from the photo taken.
As the event came to an end, the boss, or the mastermind behind Chang Rai Thai Food Restaurant, was finally invited for a brief introduction about the restaurant. Don and I agreed that her smile captured in the photo was indeed beautiful. Noticeably, the dishes mentioned above aren't the only ones available at Chang Rai Thai Food Restaurant. You may always ask for extra recommendations from the boss should you drop by at the restaurant, because they have more than what we were offered that night.
Chang Rai Thai Food Restaurant
No. 27, Jalan Bunga Tanjung 18,
Taman Seraya Cheras,
56100 Cheras,
Kuala Lumpur.
Tel:
+603-42919306
Website:
Chang Rai Thai
x.