I don't usually go to Mid Valley Megamall, but when I do, it's because of IT Fair! It's true. I never like or prefer to visit this huge shopping center for its terrible traffic during weekends, public holidays, and school holidays. I finally made up my mind, however, to go on the 9th of March just to fill up my stomach with good yet expensive food and get myself a portable drive from the fair. Don agreed too. How I wish online shopping is always trustworthy, so as to save the hassles and fuel. Meh! Excuses.
Our empty stomachs started to rumble annoyingly upon arrival until we decided to settle down at Paddington House of Pancakes to give it a try. It was after we walked back and forth at the same floor, facing the dilemma of going for this restaurant or that food stall.
With such a cozy cafe, I was expecting some better services, or at the very least, a simple greeting should be done by the staffs. Here at Paddington House of Pancakes, we received none. We were noticed only after we sat down. Despite so, being a cafe operated by non-Malaysians during our visit, I found it quite okay when I realized that they were quite knowledgeable about the food available.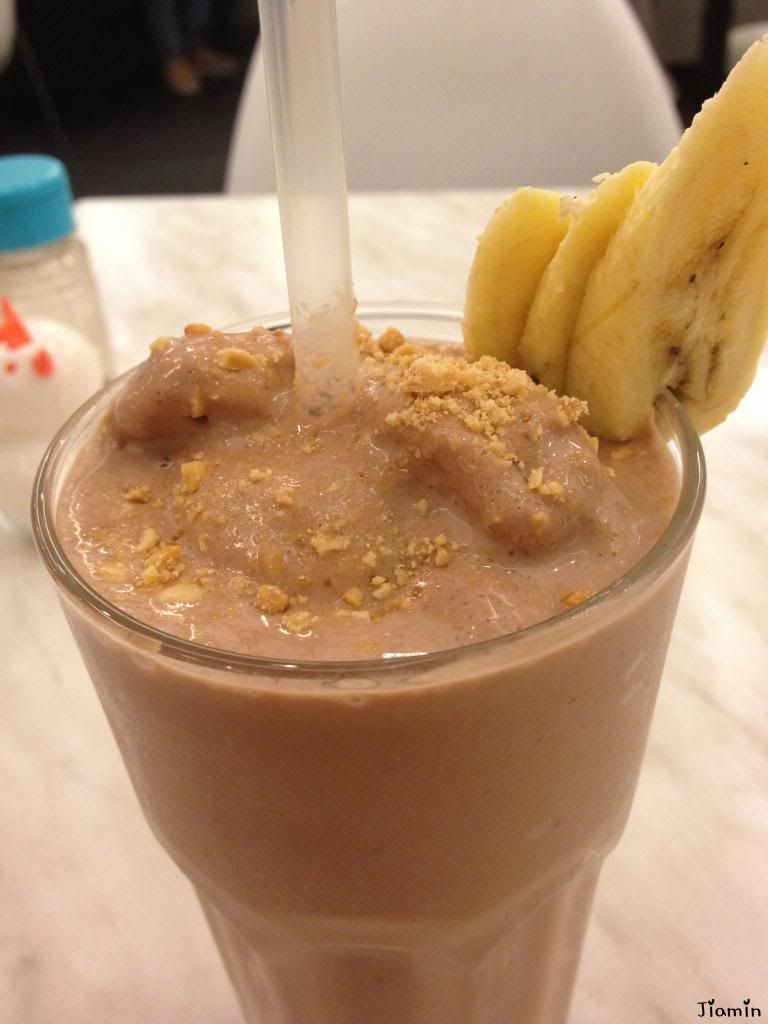 As usual, Don and I shared a cup of drink to avoid being uncomfortably bloated. To be adventurous, we ordered Peanut Butter and Banana Shake. We thought that it was good, even though I would prefer it to be served without solid peanuts, and to be slightly smoother than it was.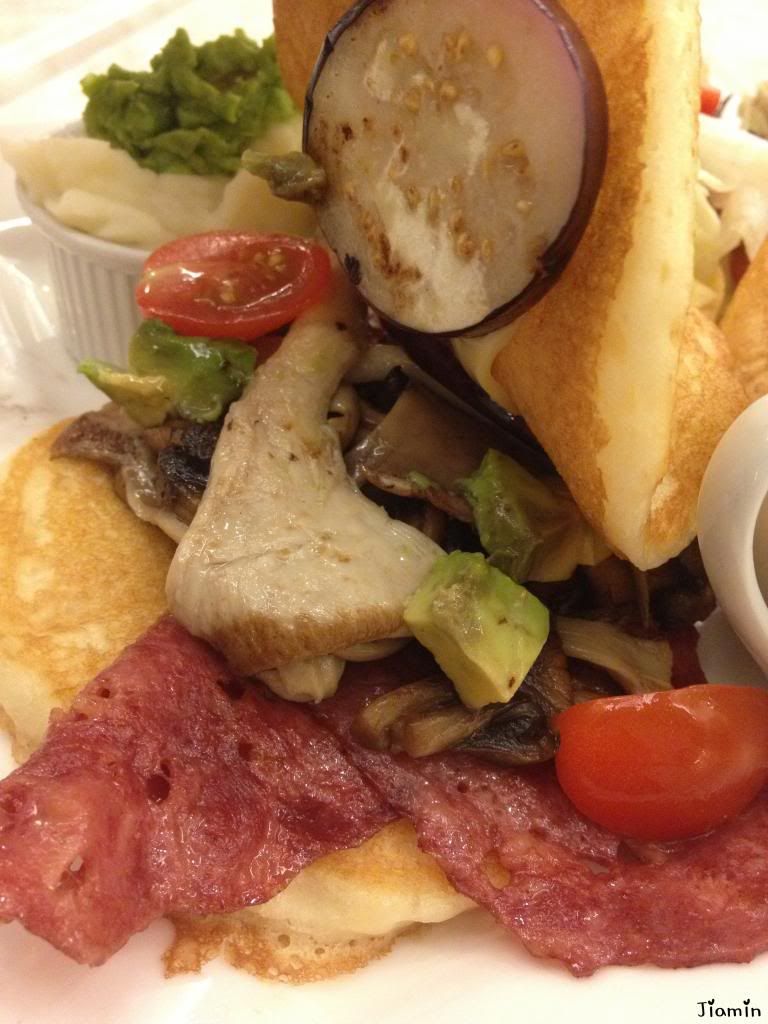 Don had a plate of Club Burger, which it's one of the Pancake Burgers on the menu. The burger came with beef bacon, mushrooms, avocados, eggplants and tomatoes in between the pancakes, and some side dishes including mashed potato topped with mashed green pea, salad, and snacks. I can't comment on the burger as I don't eat beef, but the pancakes were really soft and great, not to mention the mushrooms. Certainly, you may always opt for something other than pancakes if those are not what you're desirous of, from the choices available.
Hm, now I wonder how their sweet pancakes taste like.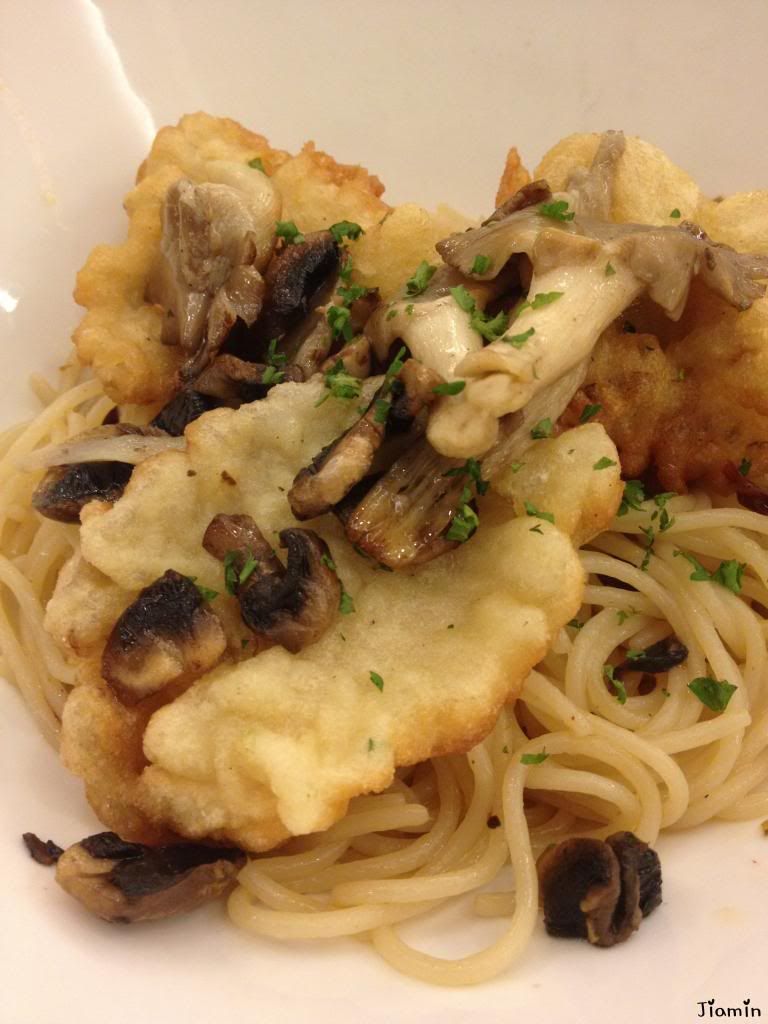 Aglio olio to me often comes with dried red chili flakes, my Sun-dried Tomato and Mushroom Aglio Olio at Paddington House of Pancakes, though, was different. I didn't notice the words, "sun-dried tomato", when I placed my order, until I ate the noodles. Frankly, I only fancied the mushrooms. I eventually forced myself to finish off the leftovers before I would feel bad for wasting food.
I was slightly disappointed, partly due to my own carelessness, but I guess I would like to return again someday, perhaps another branch, for their desserts and pancakes. They're extremely tempting!
Paddington House of Pancakes
LG-216, Lower Ground Floor,
The Gardens, Mid Valley City,
Lingkaran Putra Utara,
59200 Kuala Lumpur.
Tel: +603-22874872
x.