Part 1:
Breakfast at Kedai Kopi Sin Yoon Loong, Ipoh.
Part 2:
Our lovely stay at French Hotel, Ipoh.
Good evening! I've been looking for chances to blog more frequently before assignments start to seize my life, but the internet connection has been strongly opposing to my demand for a while. In actual fact, it has, unfortunately, always been so much worse than what my university equip with. Sigh! Speaking of the campus, it has recently been filled with foreigners, especially Indonesians, Chinese, Africans, Germans, and many of different skin colours. As odd as it may sound, I'm pretty excited over the fact of having a Japanese mixed-blood as a junior. I mean, not counting compulsory language classes, one does not simply get to properly greet "
konichiwa
" in this campus for its minority. I shall see how things work!
Upon settling down at
French Hotel
, I decided that the exhausted
Badman
should take a nap before we proceeded to the next. To be frank, this Ipoh trip was our very first long, self-drive journey. With insufficient sleep prior to the departure time, I'm sure it wasn't easy to drive for almost three hours without stopover at all. At approximately 5.10pm, we strolled along the streets nearby to check out what Ipoh has to offer, only to realize we were extremely near to some of the delicacies we planned to visit.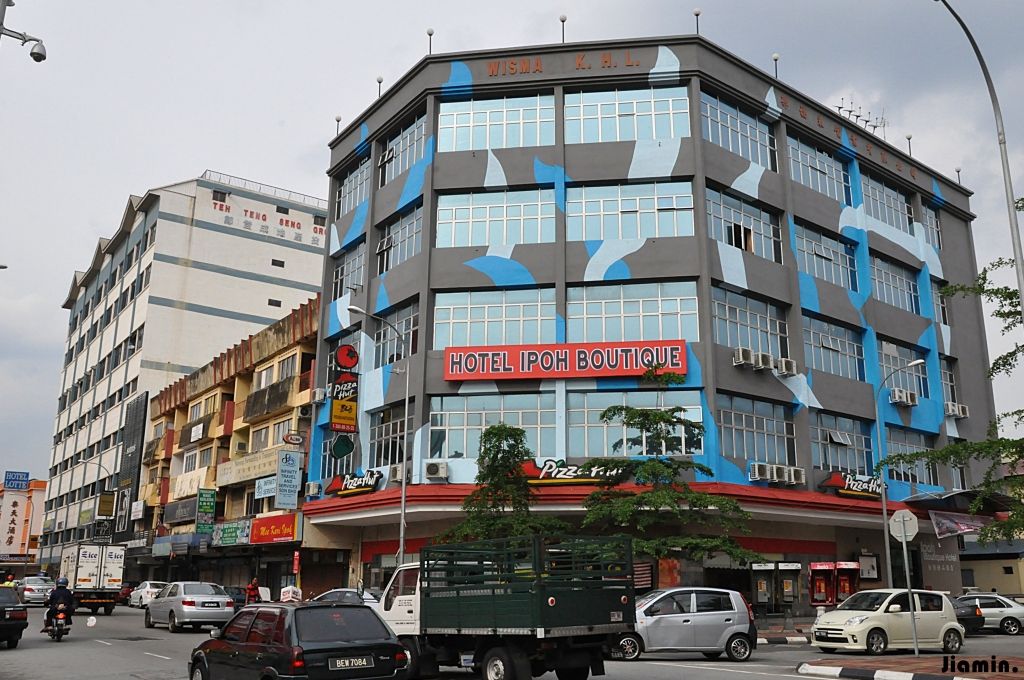 From the hotel's main entrance, we turned left to see a nicely decorated Ipoh Boutique Hotel located right across the street, which I could not find its related website yet. Check
this
out, though, as it contains some information about the hotel. We continued walking towards the direction only to find most of the shops closed, except The Store.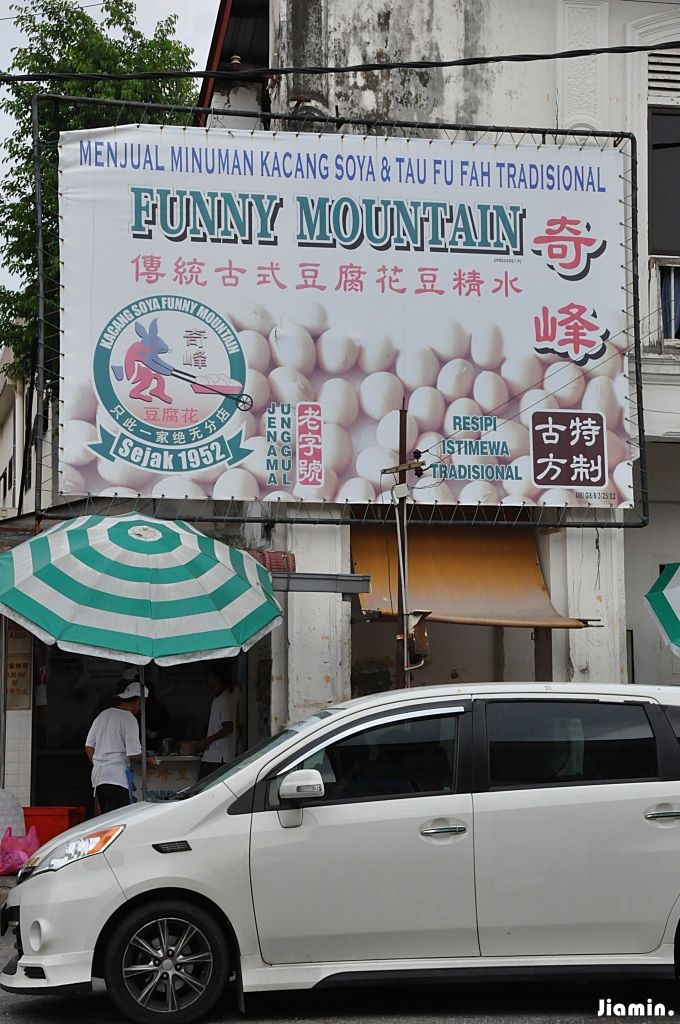 We turned round, walked towards our hotel, and randomly took whichever routes we felt right. To our surprise, some of the restaurants, if not most, that are famous with Ipoh's Bean Sprouts Chicken Rice were in sight after some ten to fifteen minutes walk. We did not plan to visit any of the outlets, however, to not waste the limited remains of our tummies. Unexpectedly, we found Funny Mountain! Happy and elated, I literally ran towards the famous dessert place to ask for anything available.
Unfortunately yet somehow fortunate considering the time we arrived at Funny Mountain, we only managed to grab two small bowls of Tau Fu Fah, also known as tofu pudding or soybean pudding, for RM0.90 each. Soya Bean and any other available desserts were sold out. This Tau Fu Fah tasted special in a way, and with its smoothness, none of whatever in my bowl could escape from being poured into my mouth. Really! You must give it a try should you happen to be in Ipoh.
We then walked back to our hotel, took a refreshing shower to wash away the dust, and left again for dinner at Dessert Street. Stay tuned for more stories about my stay in Ipoh!
Funny Mountain
49, Jalan Theatre,
30300 Ipoh,
Perak.
Tel:
+6012-5161607 (
Cliff Tan
), +6016-5950369, +605-5469968
Email:
funnymountain@hotmail.com
,
soyaboy@streamyx.com
Business Hours:
10.30am until sold out, daily
P/S: Many have said that the queues are always ridiculously long, but it was almost empty during our visit. I personally think it actually depends on your luck and your visiting time; correct me if I'm wrong, though.
x.