Looking for a parking spot at Dessert Street was never easy I would say. It took us quite a while to finally settle for dinner right in front of a random dessert stall, only to realize limited choices of food were available along the street. Fried noodles of any kinds, noodles served with soup, fried rice, snacks, and et cetera, are of which I could easily get them of better taste with the similar price in Kuala Lumpur. We regretted ordering a bowl of ABC before making a final decision. It was too late to leave then.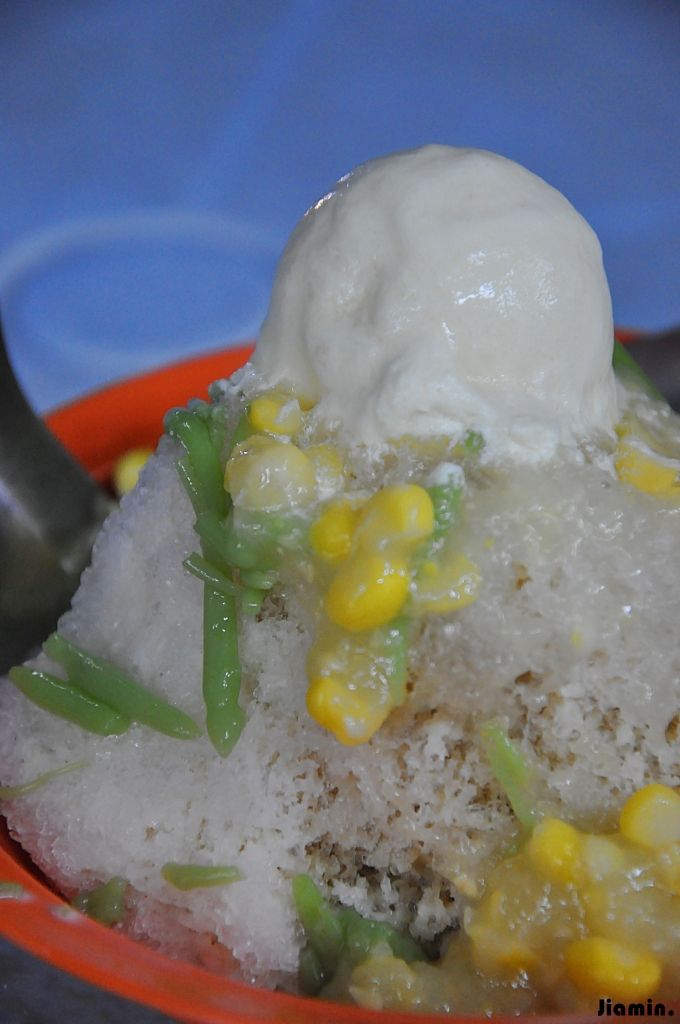 Priced at RM3 per bowl, to be frank, I couldn't see any part of it that is worth the price. I never judged by its look, but I could simply get a huge bowl of ABC with quality taste at less than RM3 nearby my house. Perhaps we had approached the wrong dessert stall, but after doing a quick research, I still couldn't find anything interesting at Dessert Street at all.
Disappointingly, we left as soon as we finished the bowl of ABC and looked for another place for proper dinner. Unless if something is highly recommended at Dessert Street instead of overrated, I would never come back for another try, ever again. We took away a packet of delicacy for supper, however, and it shall be introduced later on.
Stay tuned!
Dessert Street (Tong Sui Kai)
Opposite SRJKC Sam Tet, off Jalan Sultan Idris.
x.