안녕하세요 (annyeonghaseyo)! My week has been exceptionally bad, if not worse than ever, despite the totally empty workload up until now. The slight Meniere's disease, the insufficient amount of allowance, the disgusting Bangladeshi housemate, the judgmental people, the selfish people, the annoying lecturers; everything is practically fucked up. When life gives you lemon, make grape juice, and then sit back and let the world wonder how the hell you did it; I'm trying, and I'm still trying.
Refusing to waste any food, we reluctantly swallowed the bowl of disappointing ABC within the shortest time, especially the poor
Badman
who happens to have a choosy girlfriend. With two grumbling tummies at the moment, we finally decided to hunt for Snow Beer at
Sun Yoon Wah Café
, located right next to
Jalan Bandar Timah
. After driving around the nearby streets, we couldn't see any restaurant of the similar name only to realize it is actually located at the opposite part of Jalan Bijeh Timah, which we did not know its existence until the third day of the trip.
Eventually, in order to save our tummies, we had no choice but to stop at Maysin Restaurant instead to settle our dinner of the night.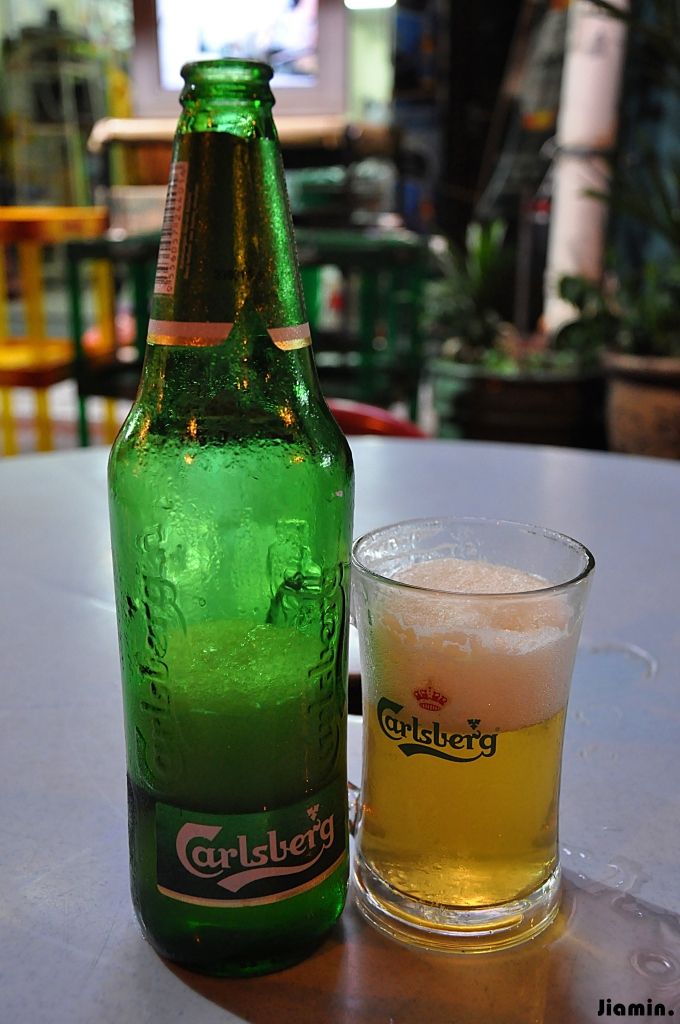 It's Snow Beer! :D
The idea is actually pretty simple, the beer is chilled till it's almost frozen, I'm guessing probably below 4 C. The beer glasses are super chilled separately, and when the two meets, the beer foam is instantly frozen, and the beer itself remained super cold but in liquid form.
–
KYspeaks
Initially, I did not want to order a huge bottle of Carlsberg for fear that we definitely would not be able to finish it, but we still had it anyway, not because we needed it, but we wanted it ourselves. It was great when it was still very chilled with frozen foam on top until it melted that it started to taste bitterer and stronger. I took it sip by sip until the bitterness sort of disgusted me to a certain extent, which the remaining beer I had made no difference with a glass full of beer, so the Badman had almost the entire bottle of Carlsberg before we drove back to French Hotel.
Surely, we needed some solid food to fill our empty tummies other than merely beer. Reasonably priced at RM10 for a plate of Signature Fried Noodles for two, it was indeed more than enough to feed us well. Even though it was slightly too oily for my liking, it tasted fine with my favourite medium, juicy prawns.
I do not know if things would be much better in Sun Yoon Wah Café. Here at Maysin Restaurant, we encountered some waitresses with rude faces yet acceptable services. The entire dinner cost not more than RM25, including a bottle of Carlsberg (RM13.50), a plate of Signature Fried Noodles for two (RM10), and a glass of cold Chinese tea (RM0.50 or RM1). Although it would not be highly recommended, I suppose it was after all not a bad place for a regular gathering with friends or families.
Maysin Restaurant
16, Jalan Tun Sambanthan,
30000 Ipoh,
Perak.
x.