I have yet to complete my blog posts about my trip to
Homestay Haji Dorani, Sabak Bernam
. Please bear with me and my eagerness while I fill my blog with plenty of love and high level of satisfaction towards
House of Kititto
during my recent trip to Malacca. Believe it or not; I returned home from the food heaven at 10.00pm yesterday, showered, and began to draft this blog post until I felt extremely sleepy. That's how much I love this wonderful place!
Honestly, it was the very first time I reserved a guesthouse instead of a usual boutique hostel that would often cost more than RM100.00 per room per night. A lot of research was done on the hostels and guesthouses available in town when I was still dreaming, looking forward to having a trip to Malacca. Thus, the planning process was made easier when the real moment came. It has always been one of my biggest wills to experience staying in a hostel that caters to the needs of young travelers and backpackers. I got panicked when I realized most of the targeted places were running out of double rooms due to Malaysia Day, until House of Kititto popped up on TripAdvisor as I browsed through reviews of the other hostels and guesthouses. After some comparison between the chosen guesthouses, Don and I finally decided to give House of Kititto a try.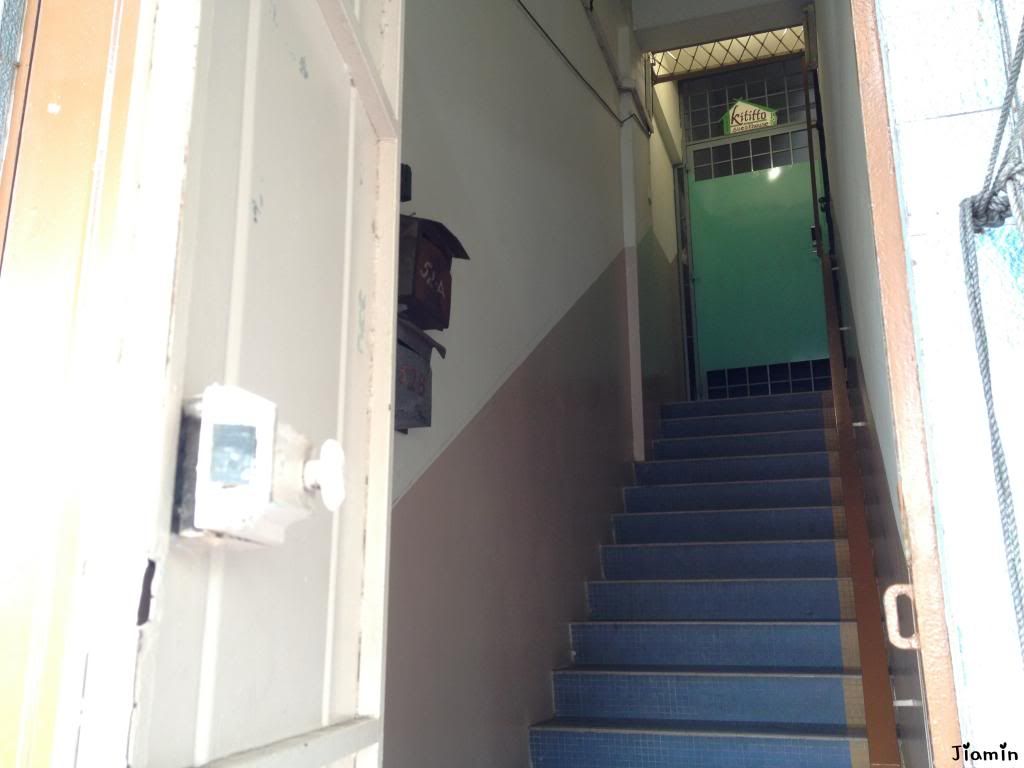 This is the main entrance to the guesthouse. Don't judge a book by its cover. The exterior and interior designs may not seem as perfect as you think. You will be surprised by the hidden facts, the things that cannot be seen through eyes.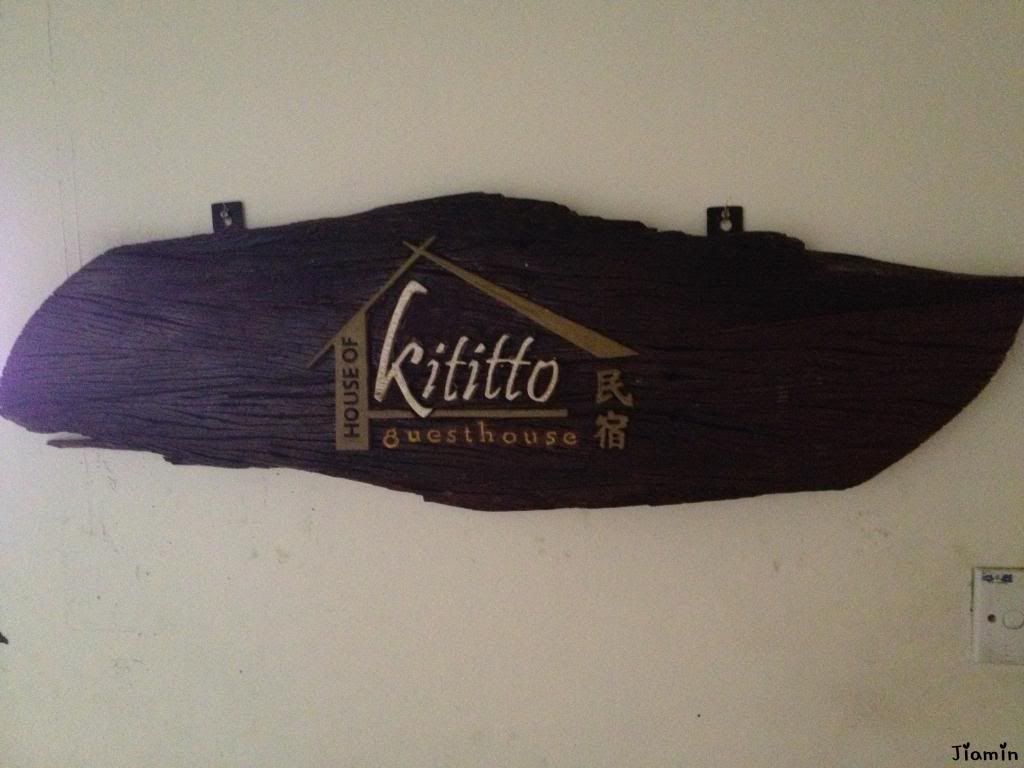 Kititto means to travel or have fun in Hokkien. House of Kititto is run by a couple, Monica and Kent, who live at the guesthouse itself and the upper floor. Without much introduction, upon our arrival at approximately 9.30am, Monica went ahead to introduce the local, non-touristic places for good food as I requested previously through email, by roughly drawing a map of Jonker Street on a piece of paper. The information given was so clear and accurate that we did not regret walking all the way just for what she had recommended (those places will be revealed in the following blog posts soon). Kent, on the other hand, did not have much communication with us. In fact, I initially thought he was one of the guests or a backpacker when I met him, only to be surprised when he was the one whom I talked to on the phone right before I left the place. Awkward situation! :P
I called him and said, "Hello? Boss, I would like to check out now." He answered, "Okay, sure! Where are you now oh?" It was the typical Malaysian slang. "I'm still in my room." I just had to laugh when I said that. I was starting to feel stupid. "Then you just come out now lah! Why do you have to call me?" He laughed. I almost dug a hole for myself already.
Anyway, you can always ask Monica and/or Kent to provide you with any information about Malacca, including food and beverages, cultures, history, and etc, or bring you around the town to better explore the state, as long as you ask.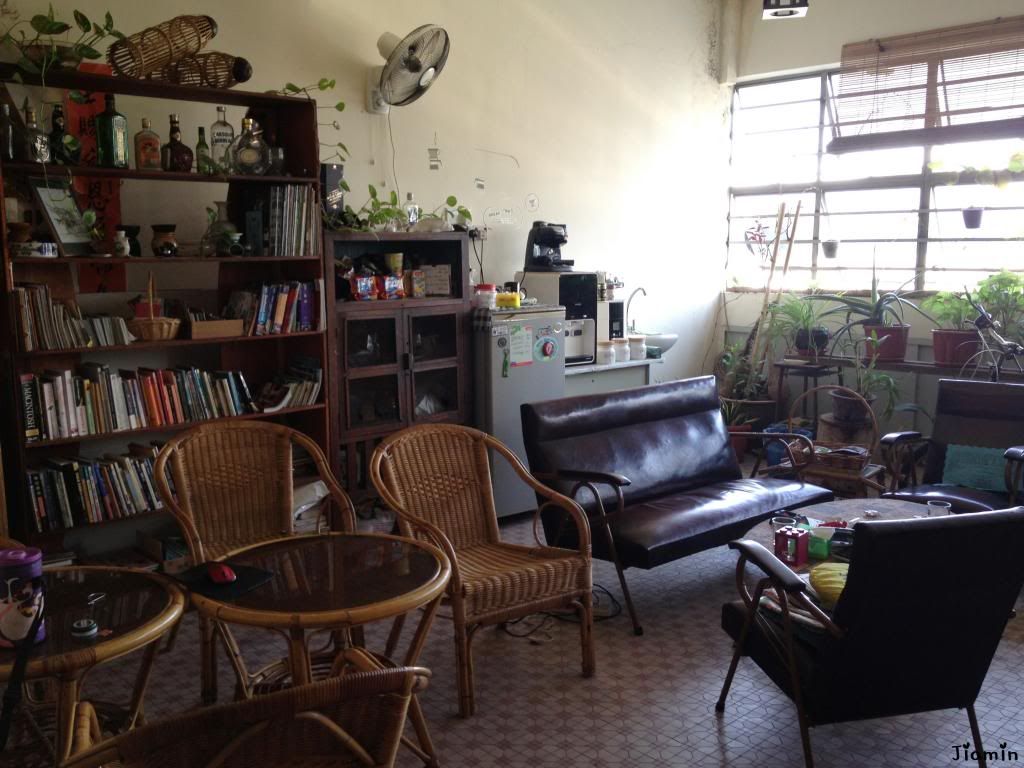 This is a mixture of lobby and common area of House of Kititto, where the guests can smoke, drink, eat, read books, chitchat, or simply chill at the sofas and chairs. Useful maps of Malacca are available on the rack too! Ask for the most recent brochures or get Monica and/or Kent to recommend one if you are unsure of it. A small fridge is available for the guests to store their food and beverages. You can also make a cup of coffee or tea of your own. With some of the simplest things provided, wouldn't you feel homely and well taken care of?

Despite the scorching hot weather in Malaysia, we didn't feel hot and sweaty when we were sitting at the common area. Merely fans were used to keep the place cool.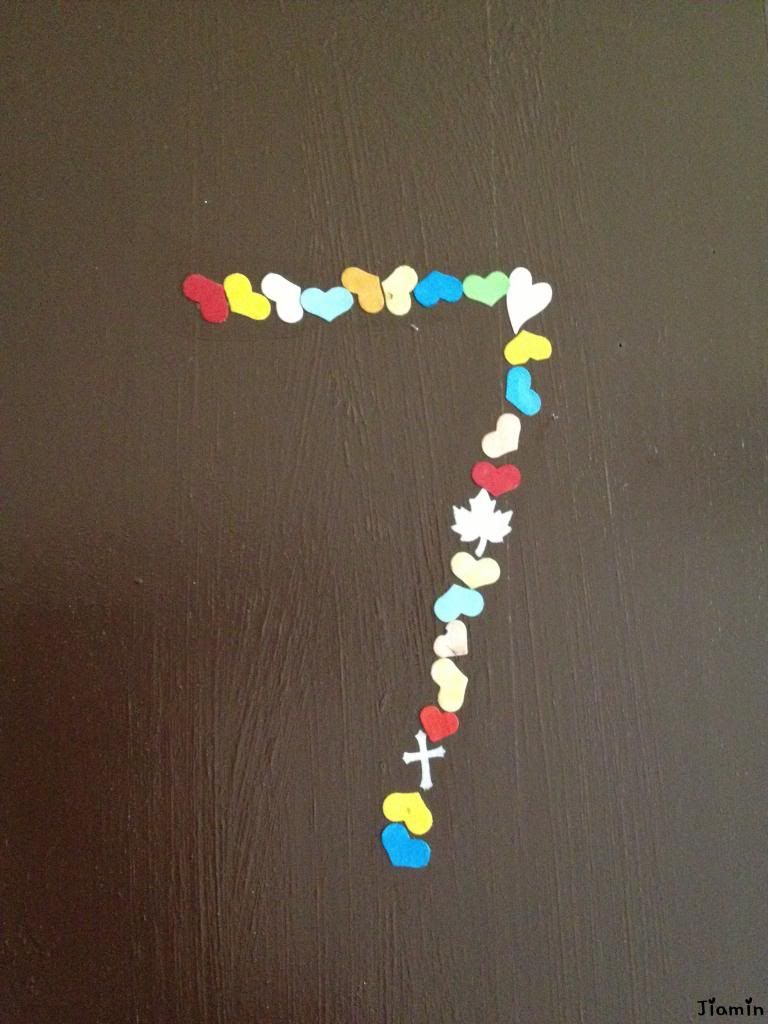 Look at the effort spent on the smallest decorations. Plenty of colored heart shapes were stuck on each of the wooden doors to form a room number. Personally, I felt warm and welcomed just by looking at these tiny little pieces.

P/S: This photo was randomly taken. 5 was our room number.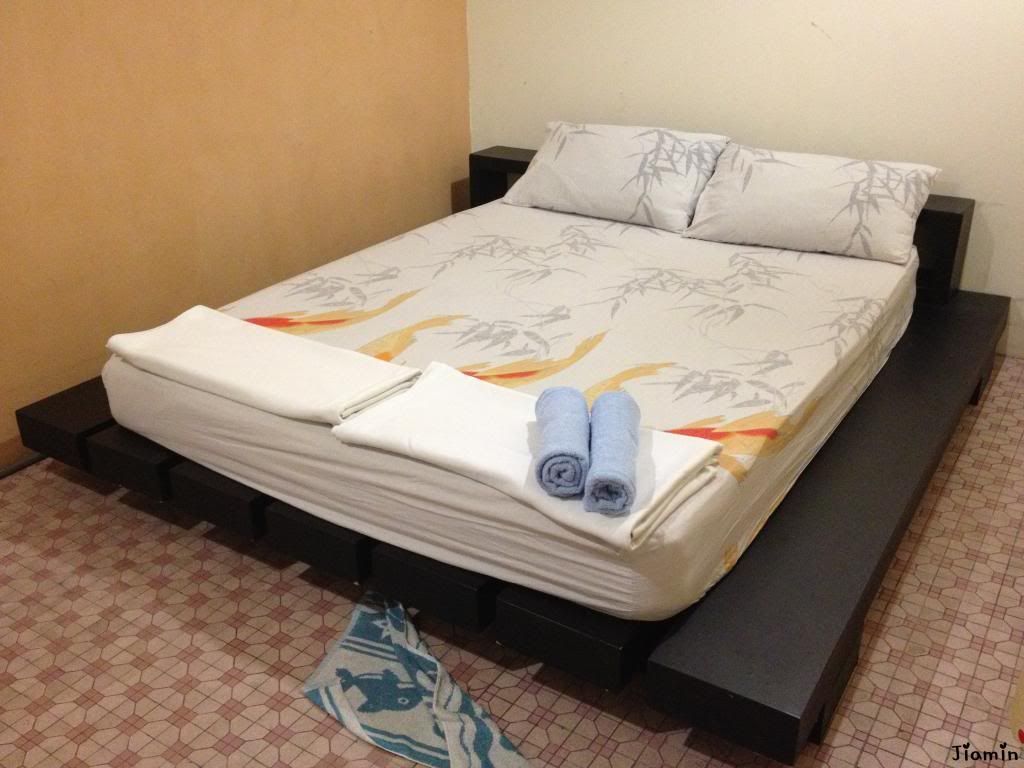 We opted for a Double Room, also known by the owner as Zen Style Room, equipped with an air-conditioner and a small dressing table with mirror. I love the fact that I managed to sleep through the nights, only to be awakened when Don turned his body to the sides. It always took me the shortest time ever to fall asleep soundly. I thought I would catch a cold because of my sensitive nose and the thin blanket provided. To my surprise, everything was perfectly alright. I didn't suffer for a second when I woke up. Instead, I refused to leave the bed.
By the way, the owner of House of Kititto operates the guesthouse using flat rates. No matter when you travel to the place, the room rates remain the same unless a special discount is provided. We stayed for a total of three days and two nights and we merely paid RM110.00. With such facilities and environment, I would say it was absolutely affordable.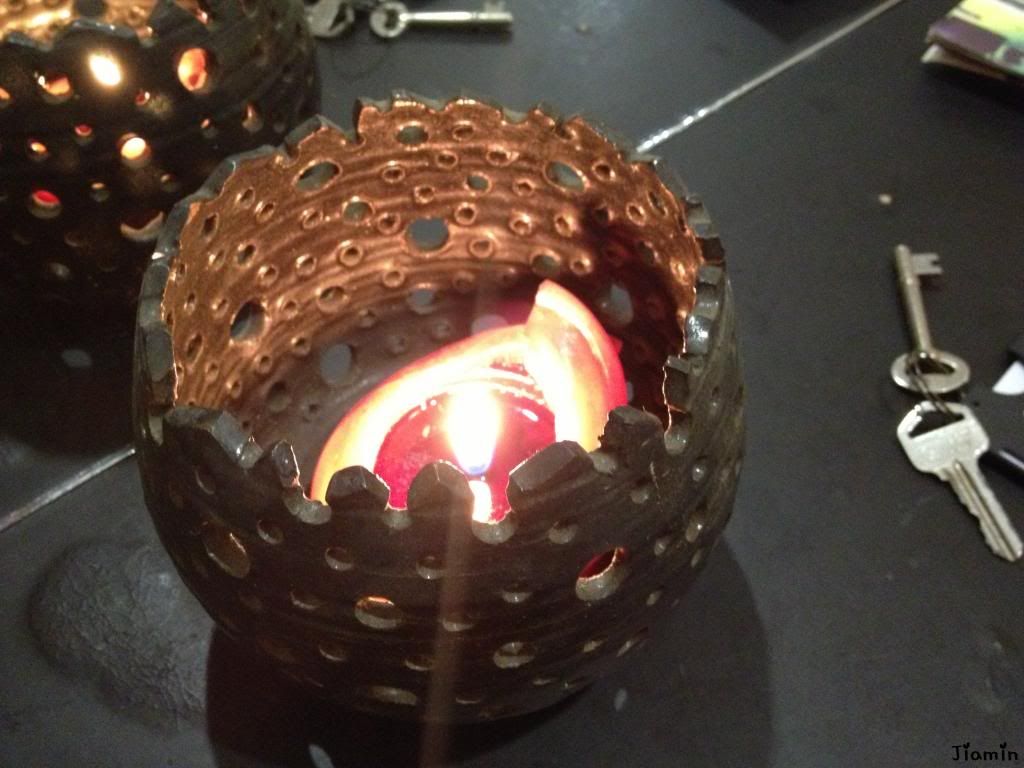 House of Kititto is also equipped with two shared bathrooms with water heater installed in each of them. I regret to say that I did not manage to capture a photo of the bathrooms, but it's clean, spacious, and just fine for what a traveler needs.

Don and I had been going out from morning until night during our stay in Malacca. We may not have much interaction with Monica, Kent, and/or any other guests. Don is not a sociable person either. It was the presentation of any forms at House of Kititto that I went for. I believe there are many better guesthouses available in town. Still, House of Kititto is a place I would highly recommend if you are looking for a "home" away from home, just as what Monica and Kent believe.

I just can't stop missing this place.
House of Kititto
52A, Jalan Portugis,
75200 Melaka.
Tel: +606-2811105 / +6016-3664077
x.