Before I start everything, I would like to mention that there is no exaggeration in this post. Everything that I'm going to tell is true and they happened to me indeed.
Let the photos lead me to the explanations. :)
P/S: The photos were taken last week, for your information.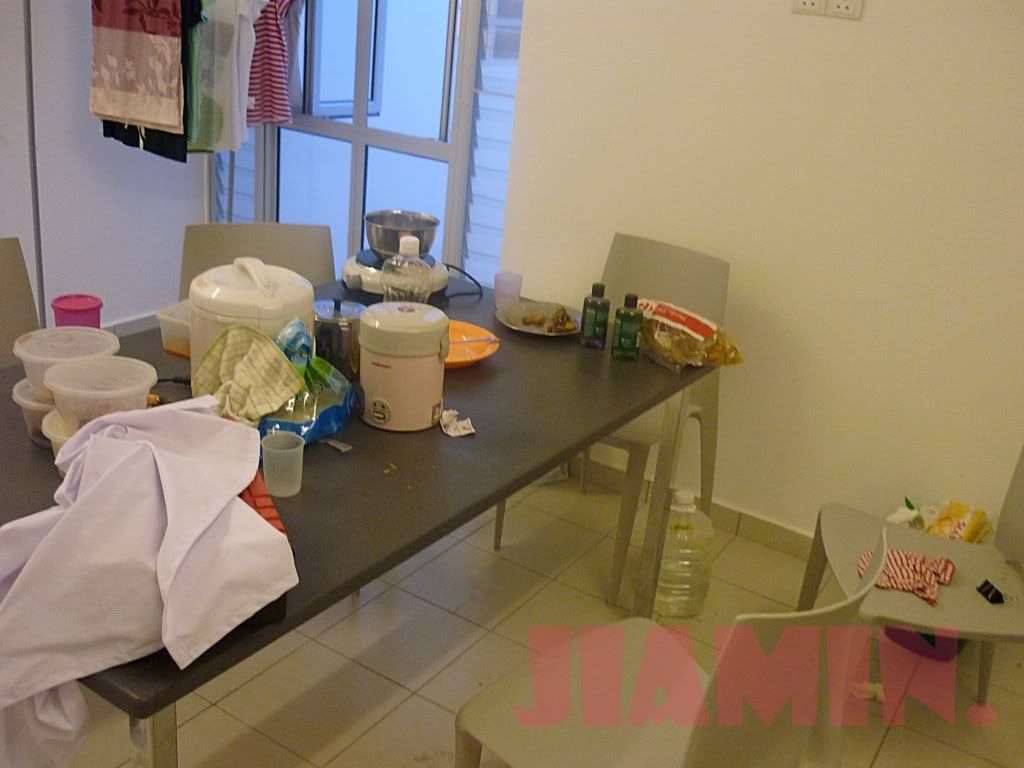 They left their leftovers and stuffs on this dining table, and they didn't even want to tidy up as if the whole table was theirs. Moreover, the leftovers were left for a few days until they threw away and had other leftovers later again.
Today, the table is still as messy as before, and they're the only persons who dared to use the dining table.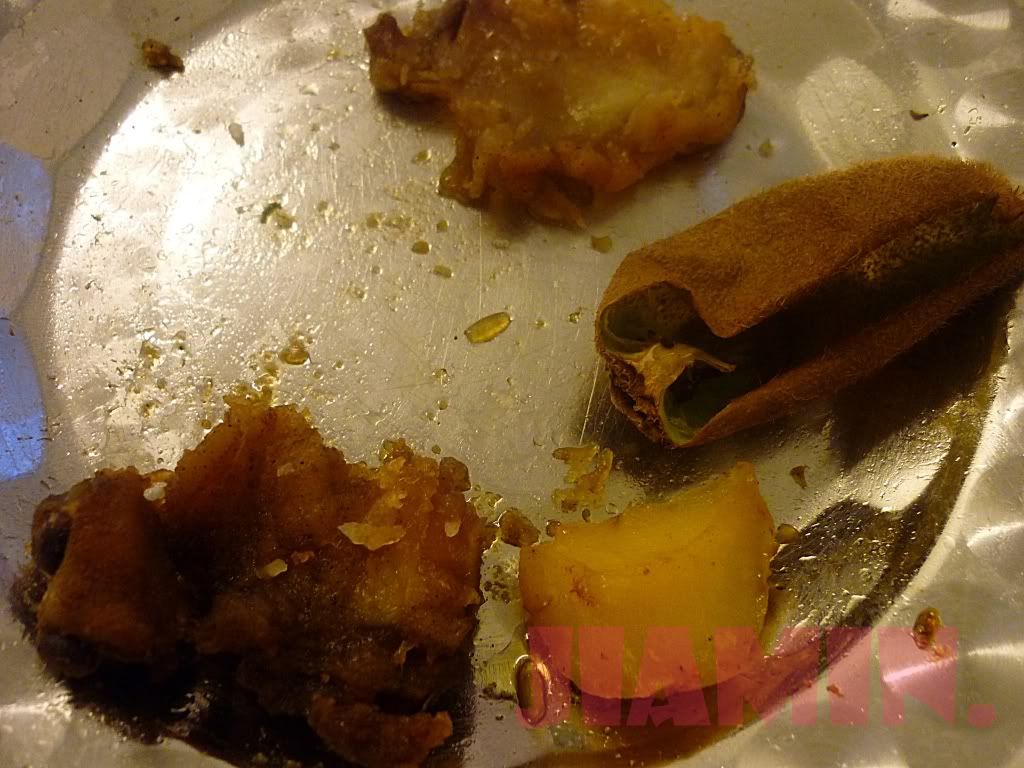 These girls were so damn clever to bring their own electrical stove into the hostel. Oh well, they weren't that clever actually, because they weren't the first ones who came out with this idea. By the way, they fried something in the dining room, it didn't matter. They didn't finish the food; they didn't clean the food after all; they left them on the dining table like this for the whole night and even later until the flies came, and the whole dining room started to smell stinky. Those were too horrible!
The smell just doesn't want to go, and now I am really afraid of entering the dining place but I have to. FML!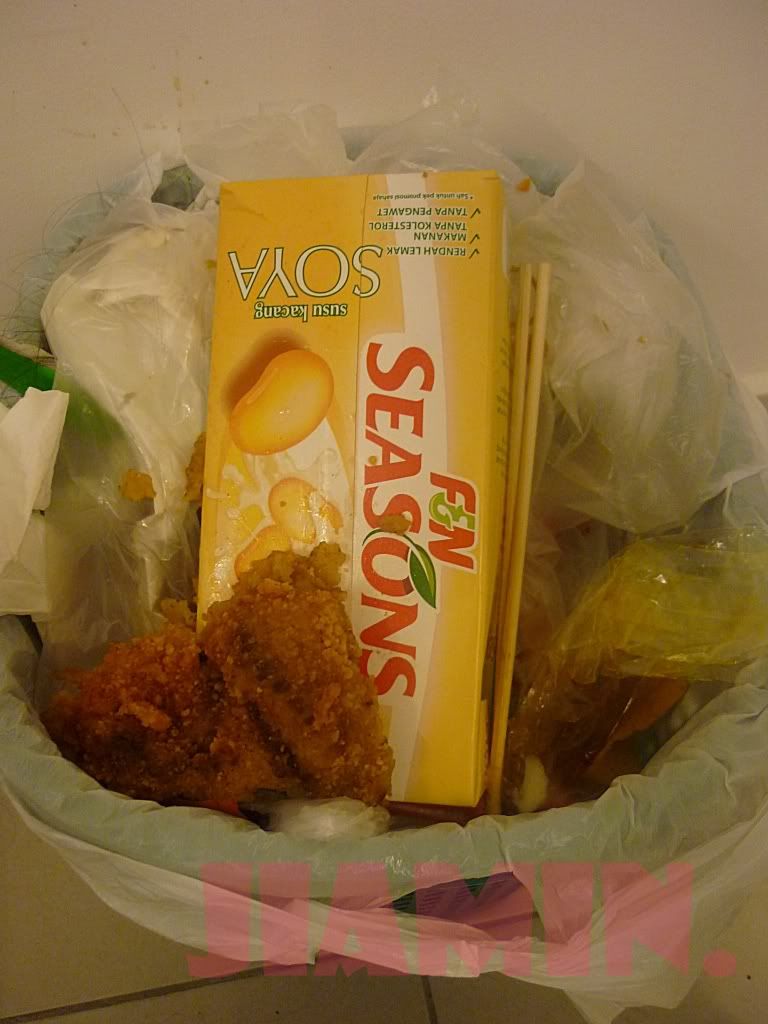 This dustbin is always full of leftovers that they couldn't finish. Yes, it tells me how rich those girls are, until they don't even bother to buy their food with smaller portions. When the dustbin was full, they threw the bones and stuffs beside the dustbin, on the FLOOR, and left them like that for days until the cleaner came and cleaned everything. Geng or not?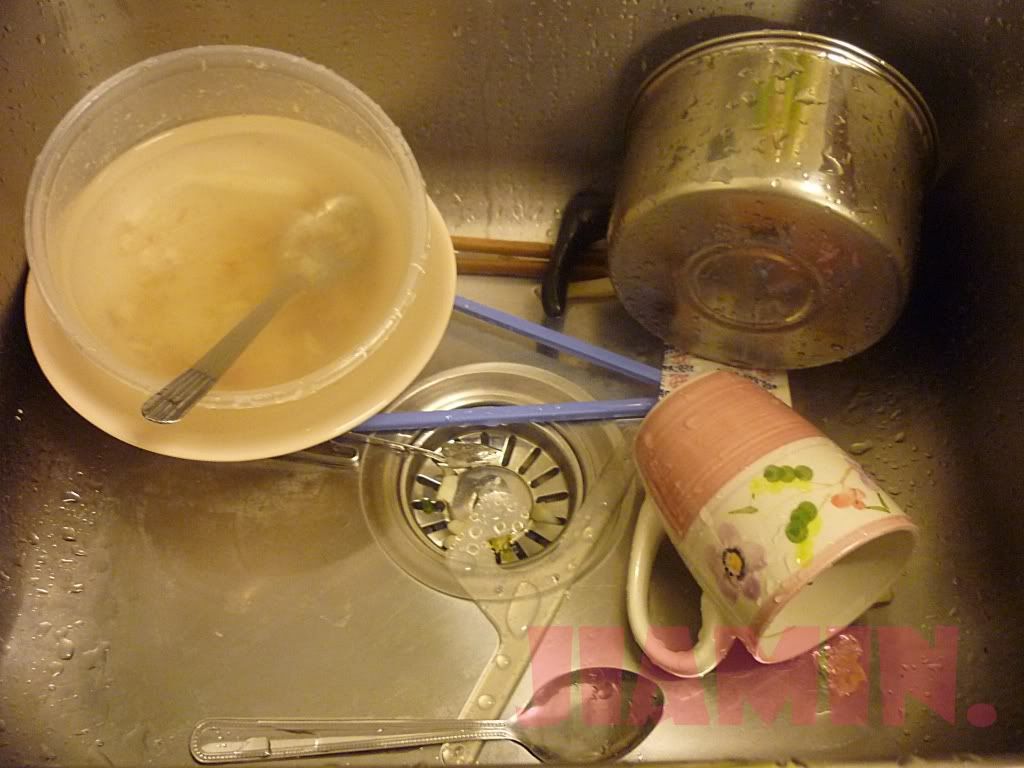 This wasn't the worst one, actually. When I was about to wash my container yesterday, I saw more dishes and one of them was with bones and some food inside. I tried to ignore them so that I wouldn't feel annoyed. I opened the tap, and when the dish with leftovers was filled with water, the disgusting smell came to me and I felt like vomiting. That was indeed a great nightmare! FTL!
Guys, spot the uncovered container at the door of the fridge. Spot the water bottle in the fridge! The fridge is full of fishy smell, and it's been weeks! I dared not to put my food into the fridge but when I have cakes, I have to use the fridge. I placed it at a tiny little empty space, but they pushed my cake inside and they didn't even want to care a damn even though my cake fell because of their rubbishes!
No offence to the other Indonesians. Those who did these all were my Indonesians housemates. FTL! They brought their friends into the dining room, and made a lot of noises until midnight. They laughed out loud like nobody's business; they talked loudly; they shouted purposely for their fucking sake; they knocked their friend's room door and forced me to go out and stared at them for seconds.
Tell me, how I should survive with these stupid, brainless people in this unit? FTL gao gao!
x.