Just so you know Christmas is just around the corner and the decorations can be seen everywhere, especially the ones around Sunway Pyramid in which they are always undeniably charming. Um, since I'm staying in Taylor's University, the lakeside campus, the nearest best place with the most Christmas decorations is none other than Sunway Pyramid, right? Don't scold me if you don't agree with me or else, I would scold you for not agreeing with me as well. LOL! :P Well, this campus also has a little bit decorations around the roundabout where the cars must pass by in order to reach the exit. Want to see?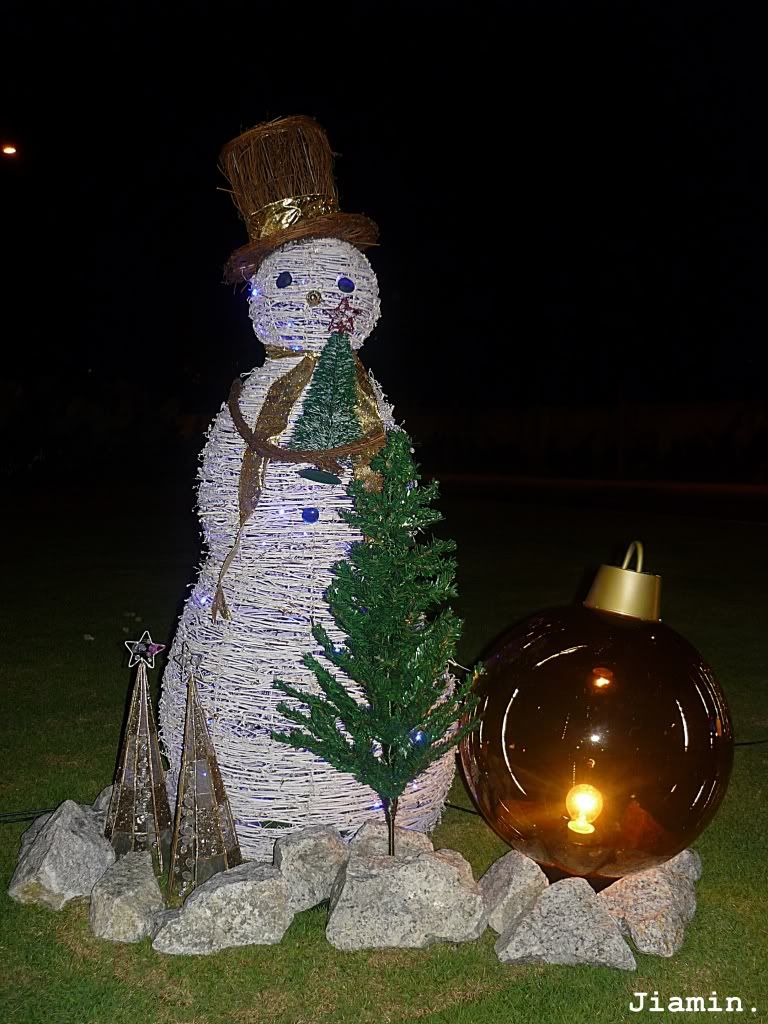 Hell yes, this is a snowman if you still don't get it. Laugh people, LAUGH! They are just that kiamsiap to put such a tiny little snowman instead of a bigger one.
Even the reindeers on both sides are slightly larger than the snowman or I should say their sizes are almost the same.
Apart from these tiny little snowman and reindeers, there is a big Christmas tree right in front of the Administration Center, which is just not-even-one-minute away from where the snowman is. It is so huge with huge, fake presents under it but when it comes to rainy day, there's still something pretty troublesome.
Oh hey peeps, what you are planning to do on the Christmas Day itself? :)
Honestly, the final day of our third anniversary is coming pretty soon on 6th of January, 2010, and believe it or not, we have never really been celebrating Christmas ever since we're in a term. I'm so looking forward to celebrating with him on the day, which I doubt whether it would happen, before we head off to Pulau Pangkor with my lovely classmates. I want it to beeeeeee! :DDD
x.