I'm back! :D It's been a while since the day we started to be stuck in between stresses from assignments and examinations back in term two. Therefore, we came out with an idea of organizing a trip to somewhere else to have fun and to relax before term three starts. Everything was being completed at the very last minute yet the outcome was another success we had done. We're the students of tourism management, aren't we? ;)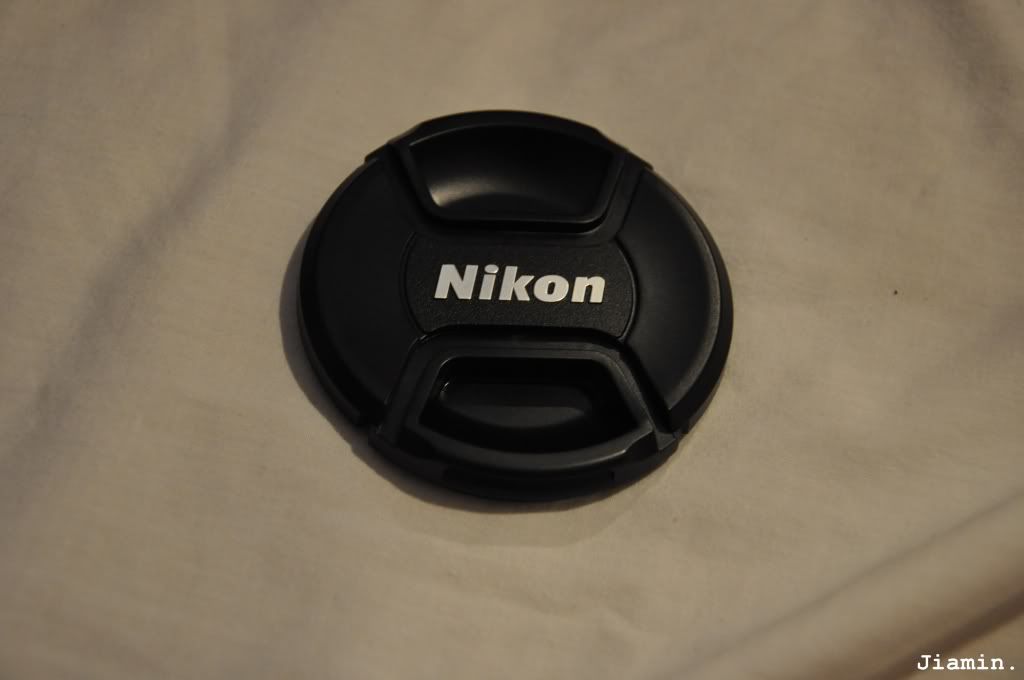 This is not any random shot taken to avoid boredom. It had been quite some time since the day I annoyed my daddy with how much I love photographing and how much I hoped to own a DSLR but his plan of buying me one was being procrastinated again and again until I was sort of unhappy a few days ago. I never ask for any expensive things and stuffs because I myself know we're not any rich people but a DSLR was the only thing I wanted so badly. Guess what, he brought us to Mid Valley the day before I left for the trip and it's when I started owning a DSLR!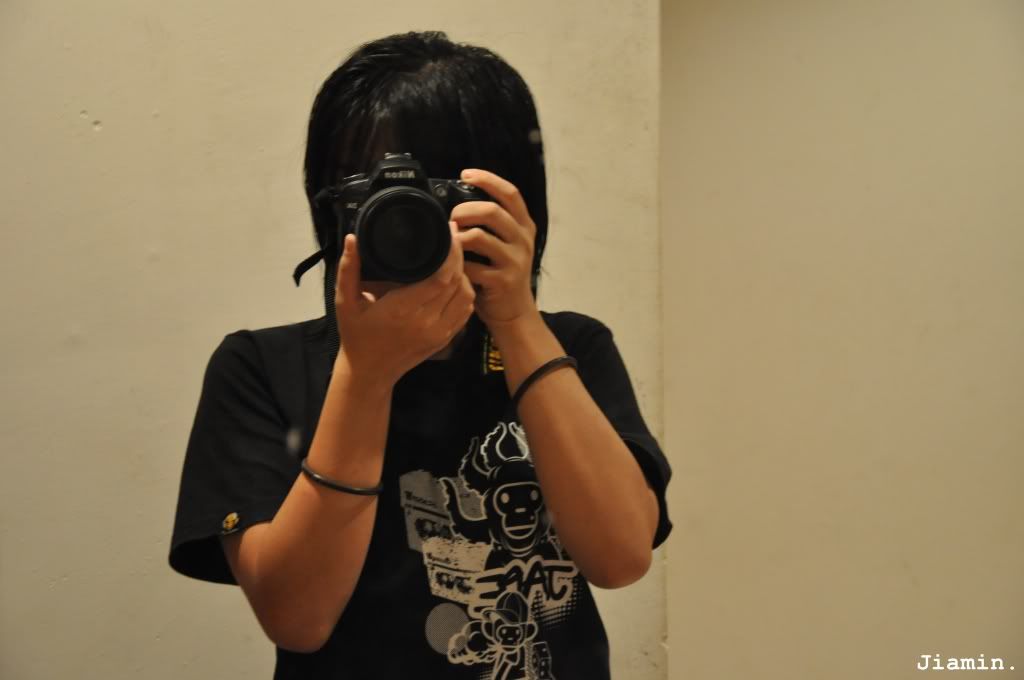 Hey peeps, meet my new toy, Nikon D90! :D :D :D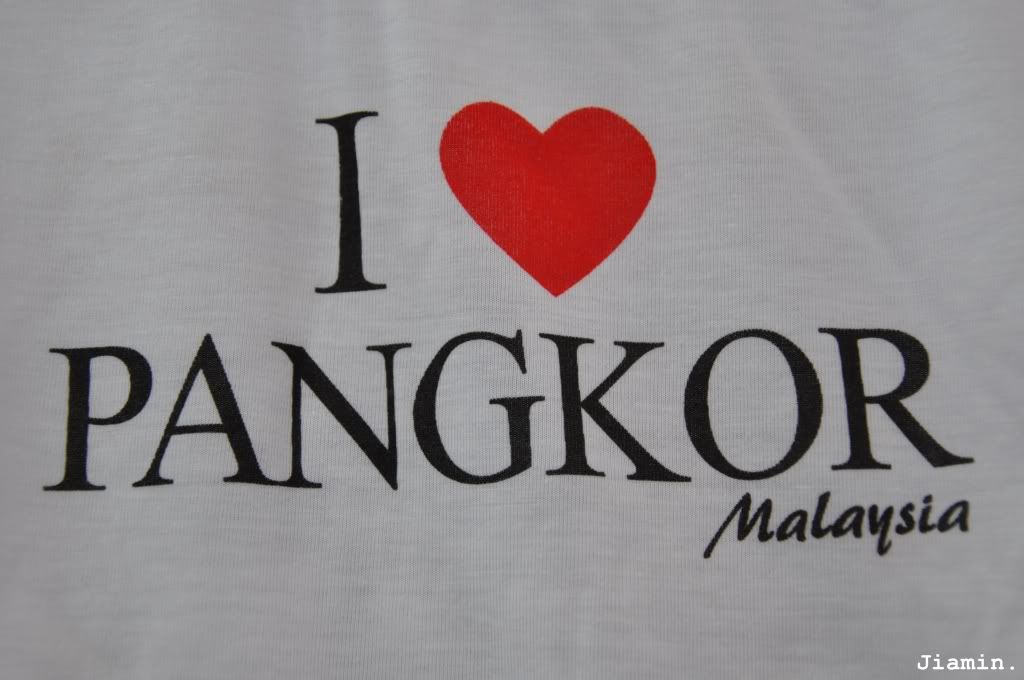 Truth to be told, I don't really love Pulau Pangkor but I love all the memories we had throughout the days. Everything just wouldn't stop replaying in my mind repeatedly. Even though I didn't join them much, but there's still something that made the whole trip totally memorable and unforgettable.
Since everything was a last minute decision, the place where we stayed was rather simpler than those of what we usually stay when we go travelling. However, to me, despite all the people who tend to make noises every single day and night, Teluk Nipah is quite a good place in Pulau Pangkor as compared to Teluk Dalam that the resorts around have their own private beaches, with so many resorts around as well as anything you might need such as mini markets, simple restaurants with simple foods, different kinds of water sports, and sexy foreigners with bikinis wtf.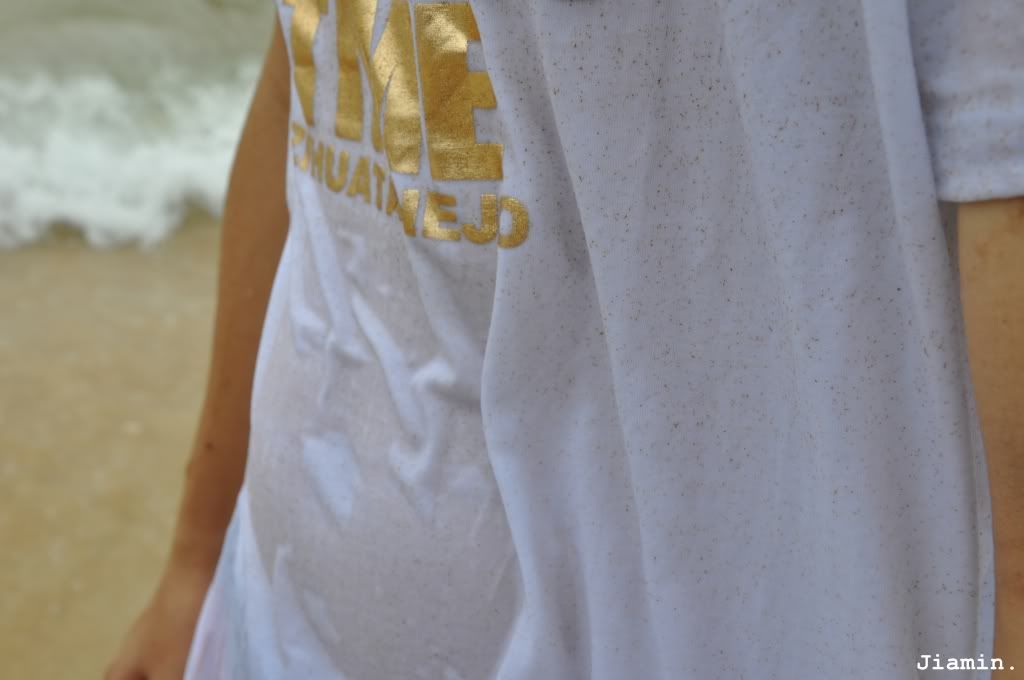 Nonetheless, the sea was sort of polluted. Look at the Badman's T-shirt that was originally plain white in colour, it turned out became like this after a trip on banana boat. According to what he told me, the sea was pretty salty as well, as if a cup of water with 20 big spoons of salt. Can you imagine that? I didn't go into the sea that often like how they did because the seaside was where I wanted to stay the most, to enjoy the sea breeze and the beautiful relaxing sceneries.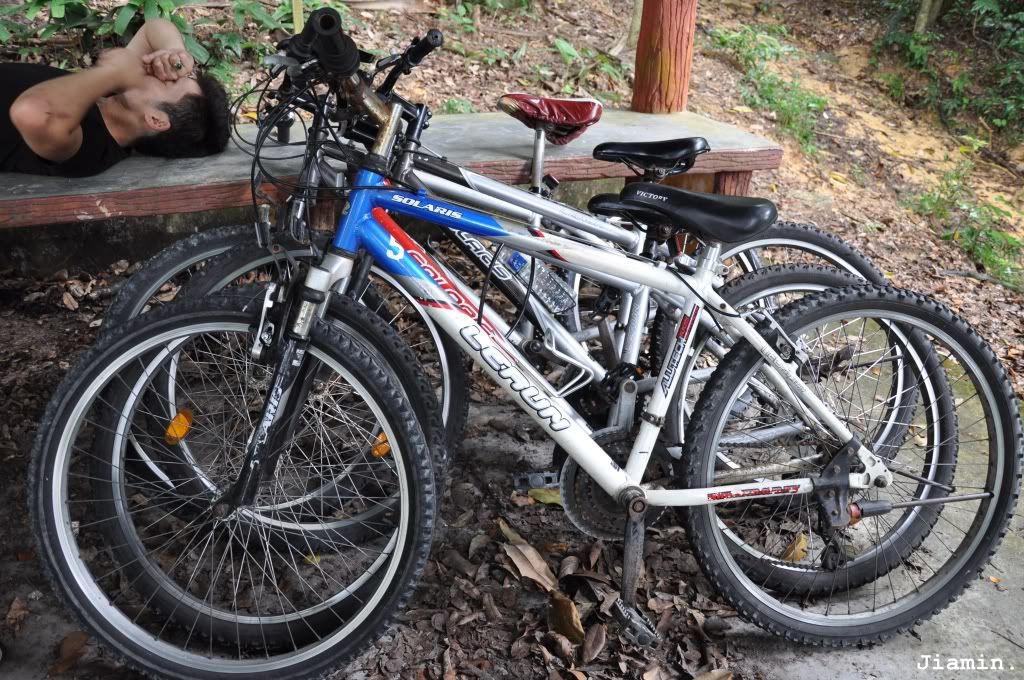 The most memorable part of all was when the four out of seven of us rented a bicycle each at around 12pm to cycle around the island. It took us approximately four hours from and to where we were staying, including the part when we took a break at a shelter while waiting for the rain stopped. My legs, my butt, and my left shoulder started aching since then but to be frank, that's the part that I love the most and I enjoyed every single moment with them even though I was in a state of exhaustion.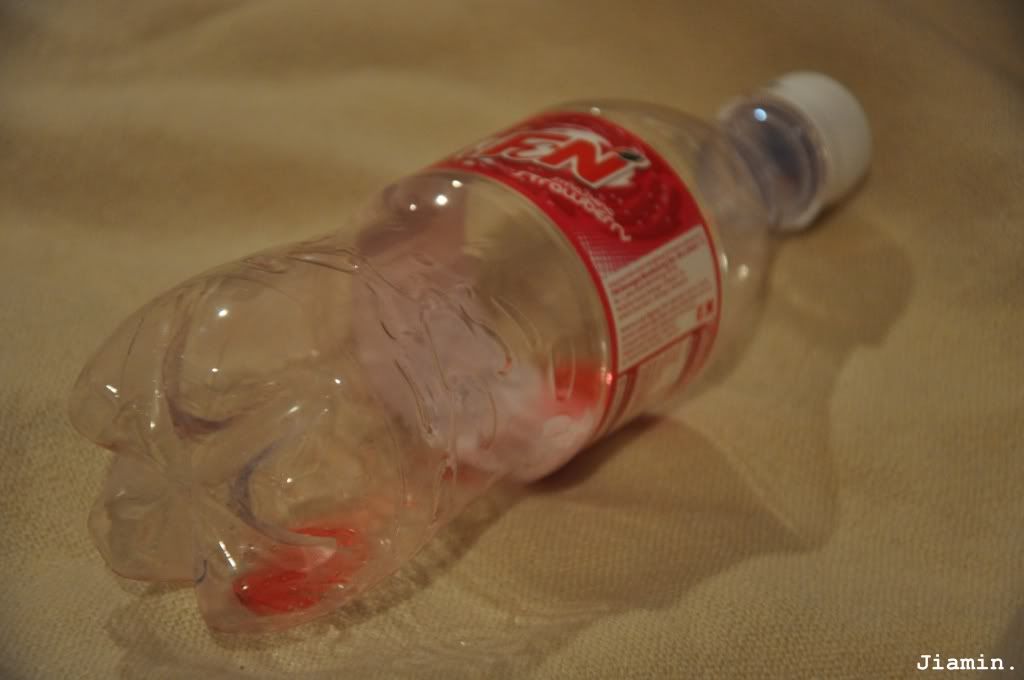 On the night before we left the resort, we played "Truth or Dare" all together on two combined king size beds in the room. I was told to sing "Negaraku" in front of them when I chose "Dare" wtf and hence, after that, I always chose "Truth" instead. :P This game helped us to get to know more about each other, but all the questions and answers will be kept only within seven of us. :)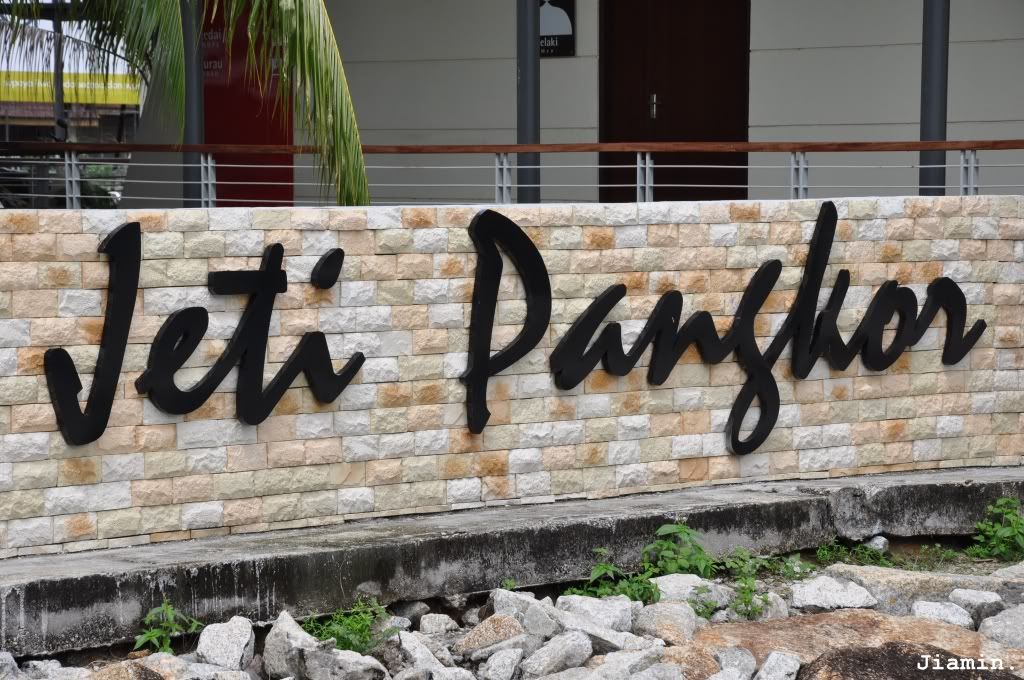 When we're on our way back to the jetty, we weren't as excited as how we were on the first day, because everyone was dead tired and it's time to leave. I even nearly forget how we got back from Pulau Pangkor to Lumut wtf. Photos recorded all the memories pretty well, to keep us recalling about what we had been through throughout the days.
I miss all the kisses, cuddles, loves and anything from the Badman throughout the days; I miss all the concerns, helping hands, jokes and et cetera from the classmates especially Helmy and Fahmi. We organized the trip together, and we participated together to make it the first awesome trip we have ever had. Hopefully it got us all closer and hopefully there would be more chances for us to go on more trips. :D
You know what? I'm still as excited as how I was in the past few days for God's sake. Wheeeeeee!
P/S: I will blog activity by activity instead of day by day to not make my blog flood with photos. Stay tuned!
x.