"A nuclear power plant in Fukimi exploded at 4.30am today. Please don't go out if it rains later or tomorrow. If you're outside, be sure that you have rain protectors. It's acid rain, don't let it touch you, you may burn your skin or get cancer. Stay safe and remind your friends."
This message has been crazily spread on Facebook, Twitter, and whatever social networks and I doubt its truth due to so many fake messages that has been spread around ever since the tsunami in Japan. I tried typing "Fukimi nuclear exploded" and "nuclear power plant Fukimi" on Google to search about it to affirm the truthfulness yet there's totally no news about it, which is pretty weird and this makes me take a skeptical attitude again. People, I hope you are not taking advantage of this tsunami that had caused the increasing number of deaths in Japan. Pray for them and do something that is helpful to them instead of doing something lame!
That's not what I originally wanted to blog about, anyway, it's just that I got pretty annoyed by these messages unless if it's true and has been verified. Obviously, if you are smart enough, you might have guessed what this post is going to be about; oh yes, it's about my shoes.
Wheeeeeee
! Okay, that's what I currently like when I'm chatting with my friends because the "
wheeeeeee
" makes me feel happy. :P Alright, stop!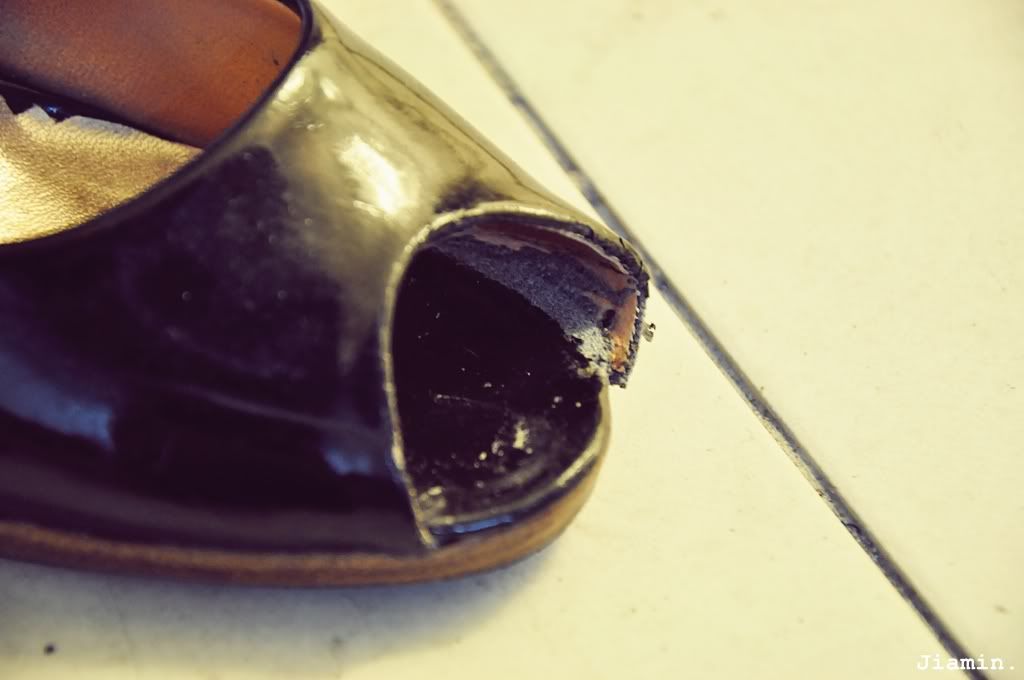 Look! My shoes that I have been using not that often since form 3 I supposed, one of them has now broken and is not able to be fixed anymore after last time and I have to officially place them back into the box to let them rest in peace. :'( They have been serving me throughout every single formal dinners that I have been to, including our St. John annual dinners and the Badman's Chong Hwa Scout annual dinner but now, they have finally reached their retirement age.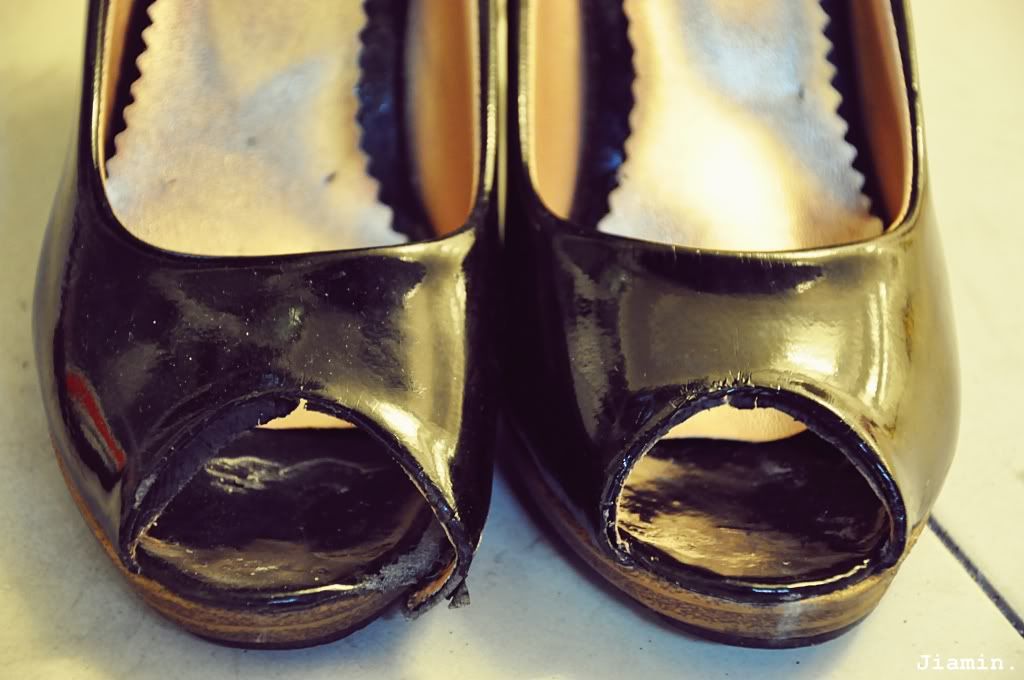 I spent almost RM100 on this pair of shoes in a boutique shop back in the year just because of an annual dinner I attended a day after, but it's time to get a pair of new one especially for those formal occasions.
Another pair of shoes that I bought from Mentakab, Pahang at RM29 is going to be temporarily unusable at anytime as well because the treads of both are coming off sooner or later but I have no idea if that could be fixed or not. Hence, daddy and mummy brought me to Sunway Pyramid last night to look for another pair of shoes for classes and my coming internship. I never thought of buying any of the expensive shoes but ended up I bought from Clarks. I give you one second to kill me right now.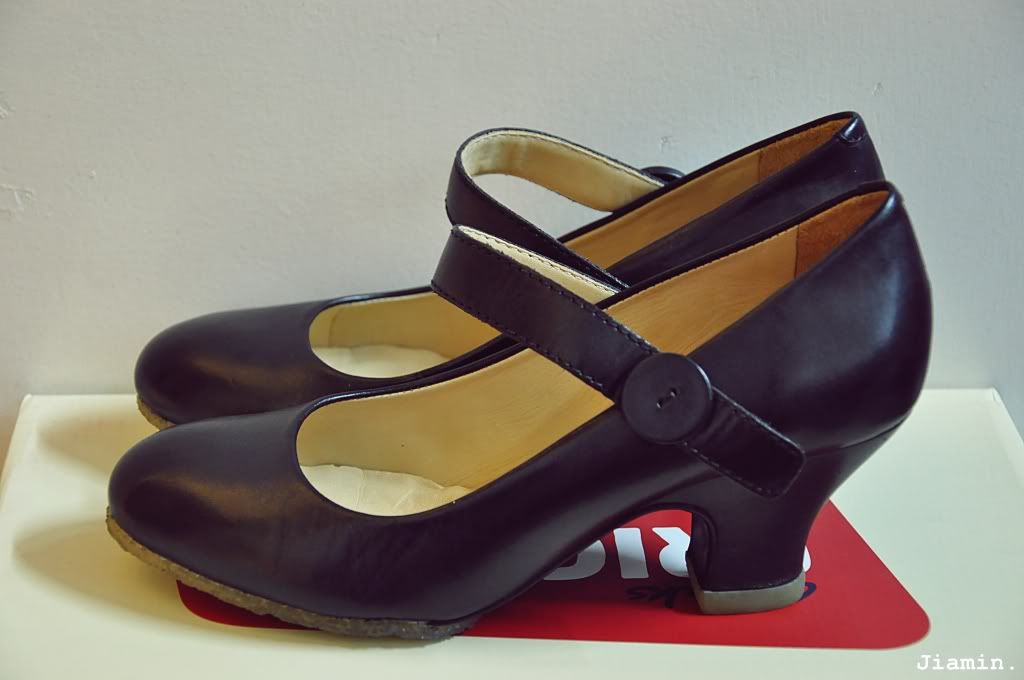 This has officially become my very first pair of expensive shoes in my life even though I expected the first pair to be something for me to hang out with. This pair of shoes has cost my daddy a total of RM338, to be frank. My eyeballs nearly drop when I saw the price at the bottom of the display item and I actually placed it back and told mummy that there're no shoes that impress me at all, but ended up I went back and requested to try them after mummy asked "Are you sure?" with her eyes. Until now, I'm still feeling pretty guilty for spending so much after the DSLR. D: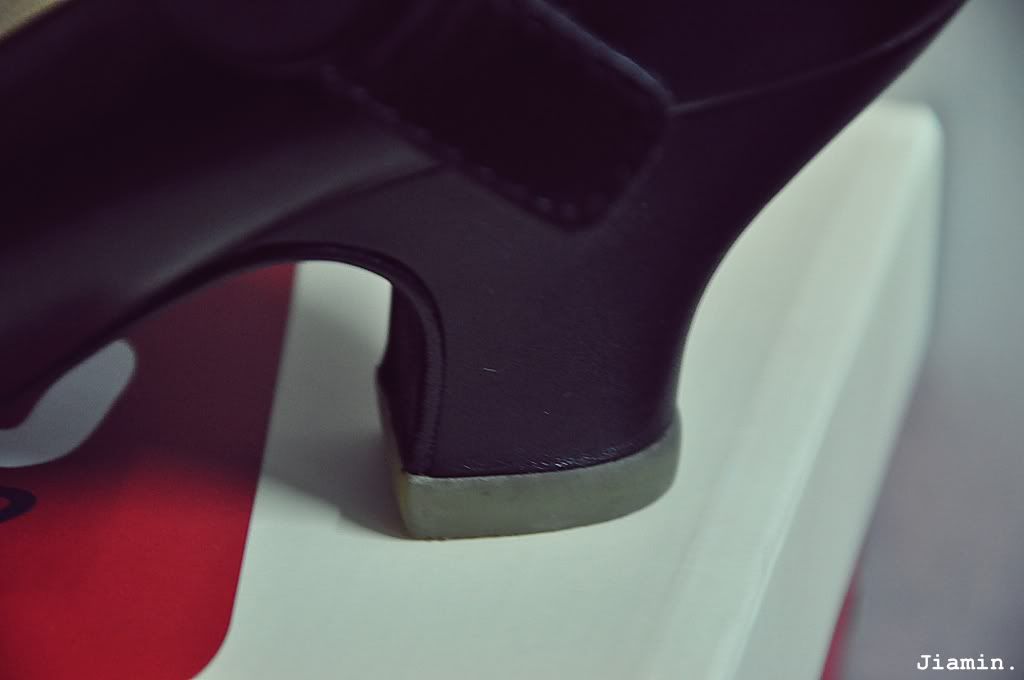 The bottoms of the shoes come with something made of rubber to protect the user I suppose, because with that, I wouldn't slip and fall easily when I'm walking on wet floors.
They have 6-month warranty and I seriously wish the shoes would be in perfect condition for years, so that my parents do not need to buy me another pair again that soon. Here, I would like to thank daddy and mummy for rushing me everywhere during these days for dinner, cousin's birthday celebration, and not to mention buying me this pair of shoes in Sunway Pyramid. :D Also, sorry for causing so much trouble especially monetary trouble. :( I love you both! :')
x.