Good day peeps! Thursday has always been one good day for me because it is always either visitation or presentation and that's the end of the class. Despite the boringness we would have to go through on some particular Thursdays when the others are presenting, these days are normally filled with laughter and happiness after all together with the bunch of crazy people that I love. However, due to what time I went to bed last night, I felt freaking tired and sleepy immediately once I saw my comfortable bed with the beautiful bed sheet with full of loves in red and cute bears. My emotions changed quickly because of lack of sleep as well and I honestly didn't feel happy with how I was. I'm fine now anyway, and I hope the incident wouldn't affect anything within me and her.
As promised, I'm here to blog about the culture performance but due to the huge amount of photos I have taken throughout the presentations, I'm not going to separate the story but to shorten it instead of flooding my blog with photos without explanation. I guess most of you out there who are reading my blog wouldn't want to see a blog like this without the blogger explaining the photos, right? :)
Please note that several delicious foods of different countries would be shown below and I sincerely hope you wouldn't drool.
Hehehe
!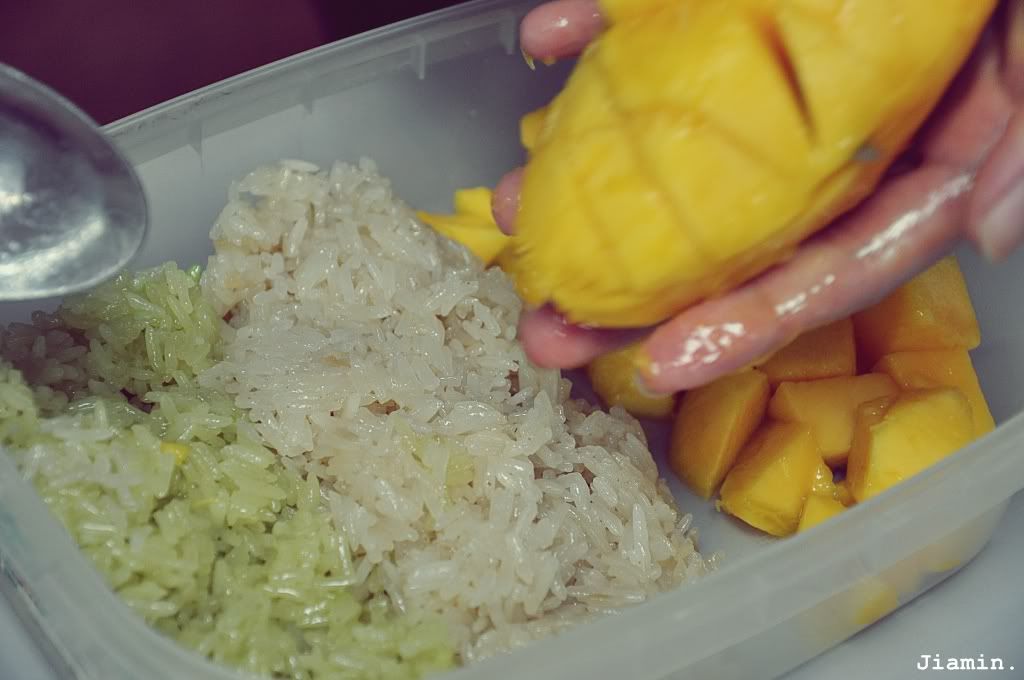 The foods presented by the first group which consisted of Chi Kei, Maliewann, Peily, Steven, and Shannie are based on Thailand. This fresh mango with polished glutinous rice mixed with coconut milk was one of them and to be frank, the taste was damn perfect until I couldn't resist asking for more but unfortunately, the amount they prepared wasn't enough for an extra mouthful.
This was mixed salad with papaya, shrimp sauce and many more that I have forgotten. Jun from Korea was the first one who tried and his face was crumpled, but I personally thought it was very yummy because of the shrimp sauce.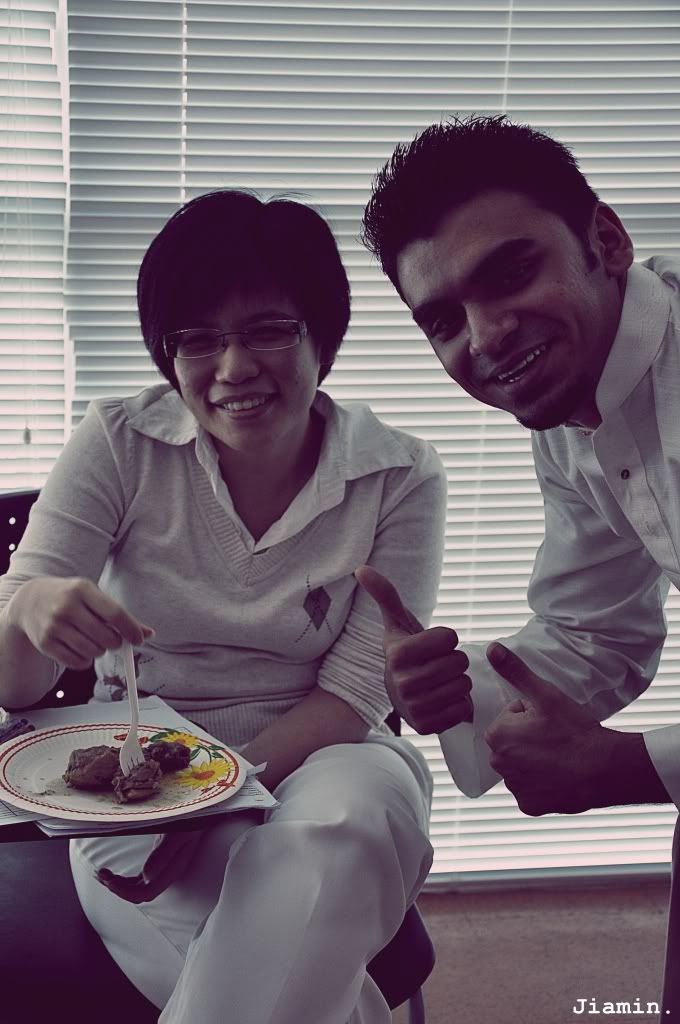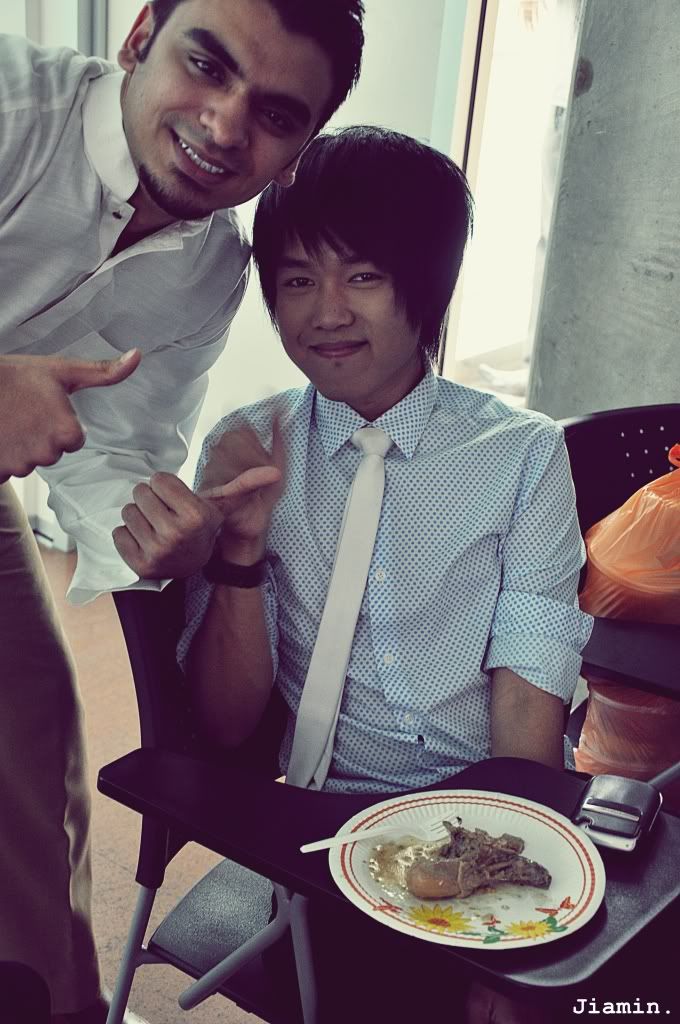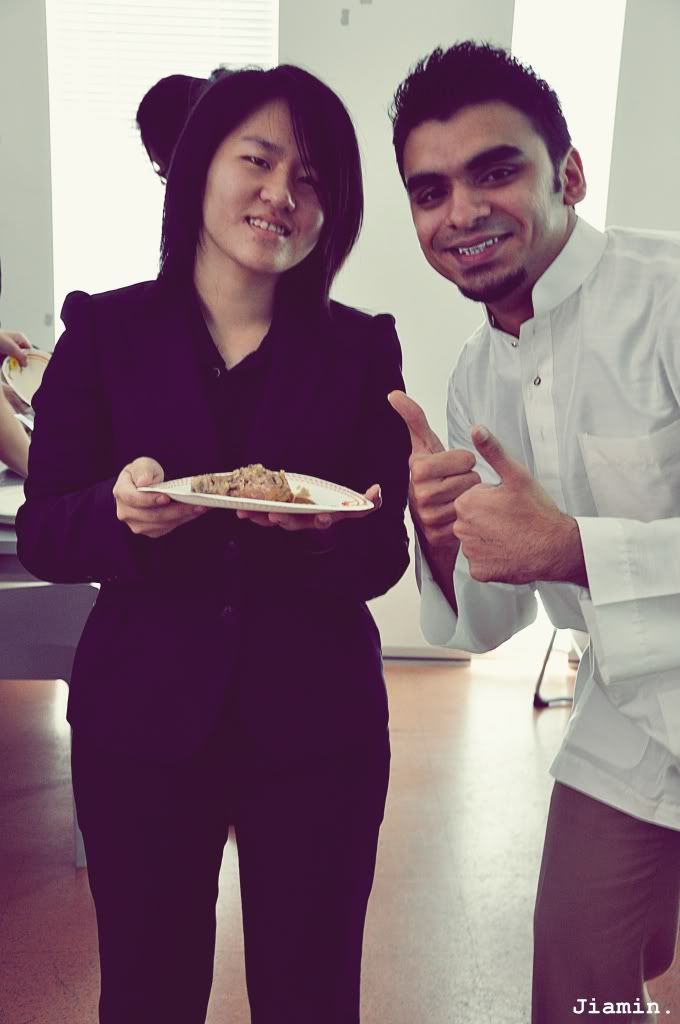 The next group who presented consisted of me, my bitchy girlfriend Farah, Kah Mun, Kelly, and Taemin. Since you have already known what we prepared, let's just move on to the section which people tasted our Chicken Adobo. For your information, the photos during our presentation were all taken by my oh-so-helpful personal assistant, Raja Helmy. :) If you haven't noticed, Naeem was running everywhere to take photos with those who were enjoying the Chicken Adobo, from Ms. Madelyn who's obviously our lecturer, to Epoi who I always feel like slapping him and stuffing his mouth with shoes, and to me when I was serving the so-called audiences.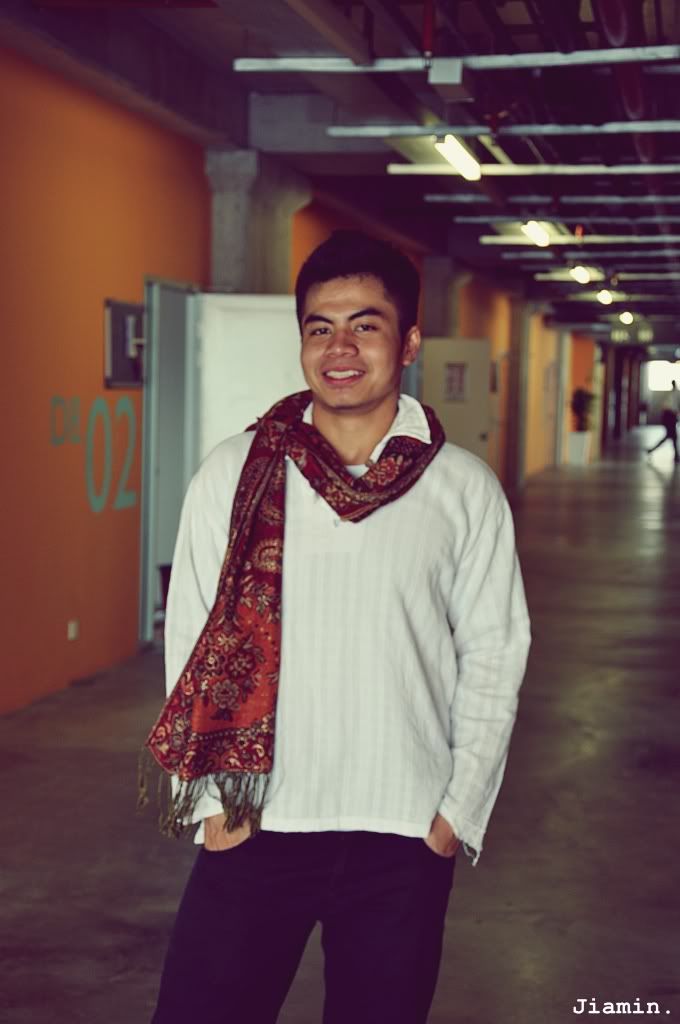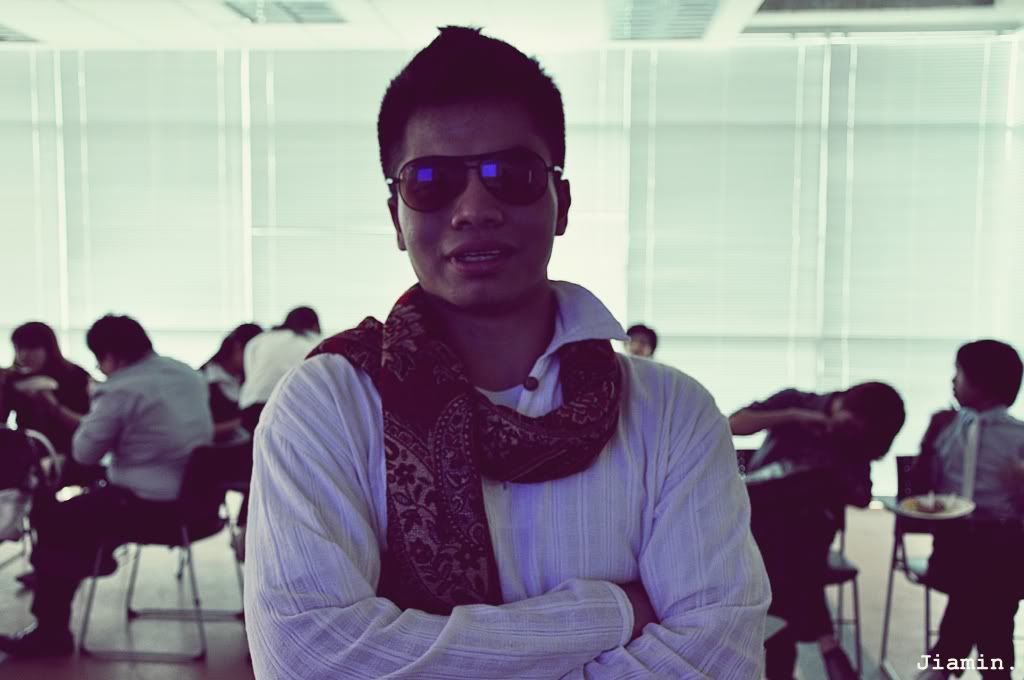 My dear assistant, why I didn't know Fahmi was such a poser? Hahaha! I guess he's feeling very proud to wear the Indian costume for his awesomely awesome dance that I might be showing you at the end of this post or perhaps the next post.
Saravanan was posing in his Indian costume as well. Oh-am-geee, I hope my camera could still be fine after taking their photos.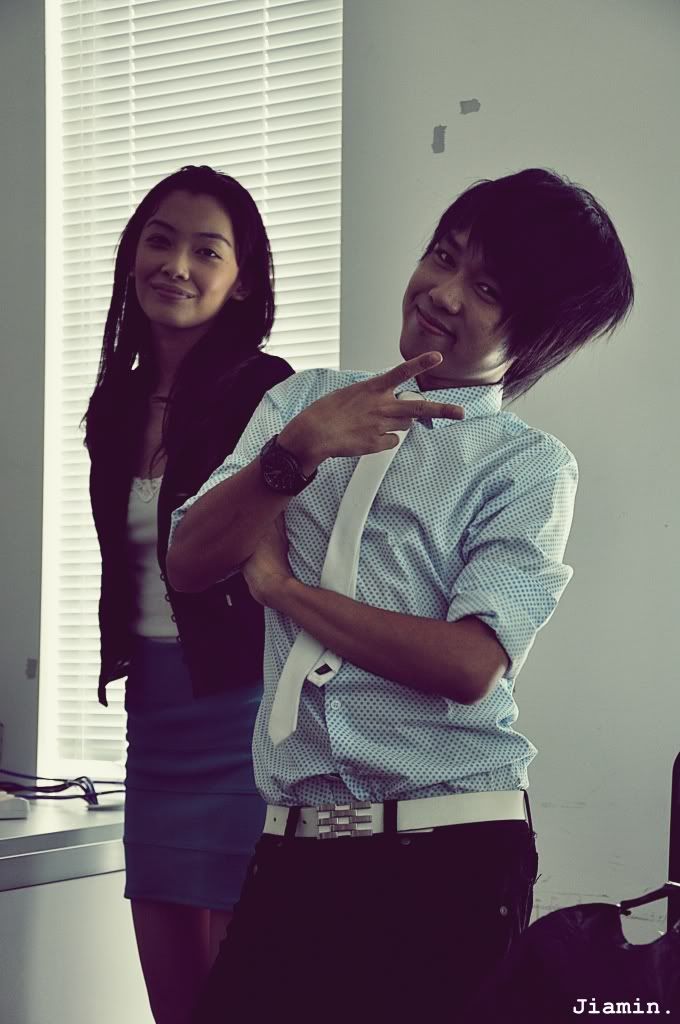 Whenever Epoi sees camera, the first thing he does is posing no matter where he is. This was taken when his group was presenting in front of everyone, and the girl on the left was Aissa.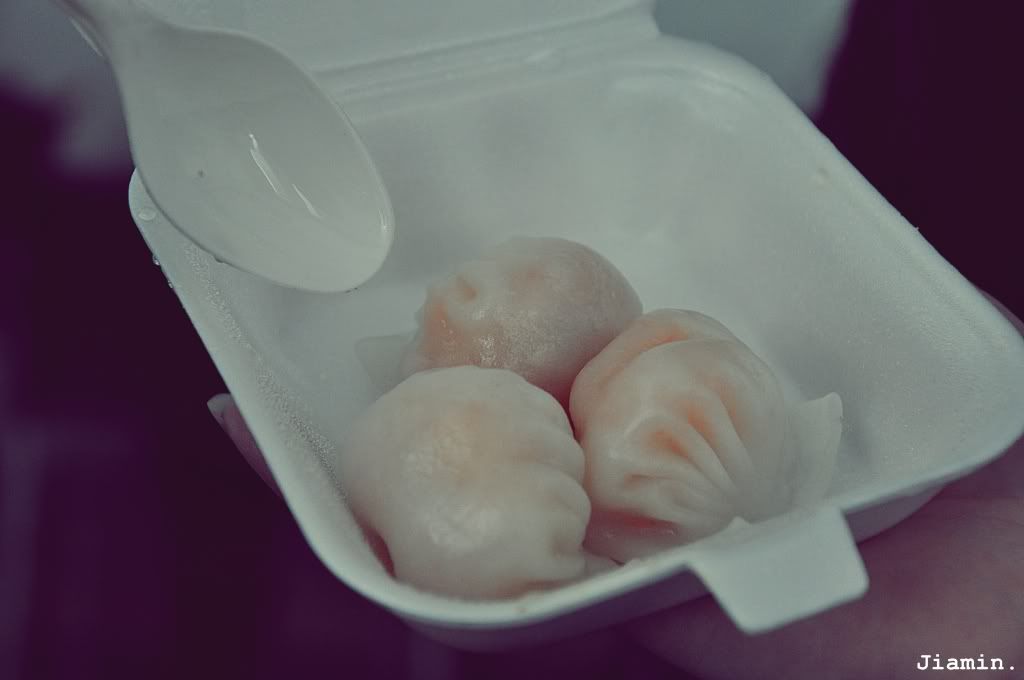 Since they're presenting about Malaysian foods such as dim sum, chicken tandoori, turmeric rice with curry, and et cetera, we got to taste some of them and the one above is one of the popular dim sum, prawn dumpling. I'm not sure where they bought those dim sum but the prawns inside were pretty fresh and juicy.
Each of us was given one case of turmeric rice with a packet of curry so that we didn't need to try just a tad bit of the yummy turmeric rice. It's so nice to see the only Korean guys, Taemin and Jun, enjoying their turmeric rice happily. ;)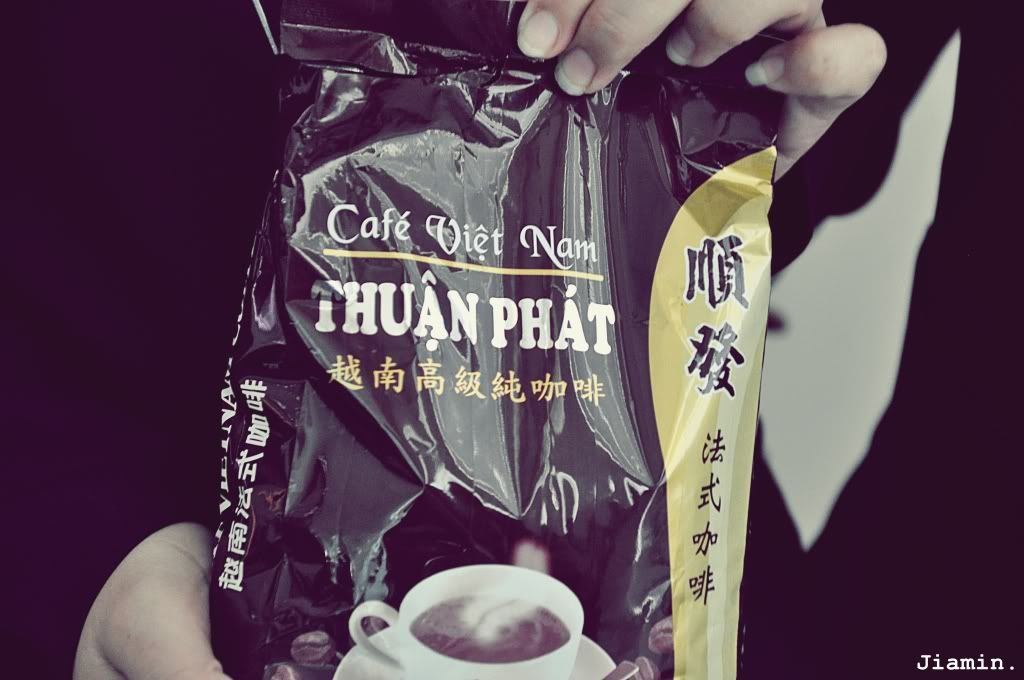 Vietnamese cuisines were then presented by the fourth group that consisted of Xiao Wei, Diana, Ixny, Krissie, and Ching Nee. They made only a cup of Vietnamese coffee because of the limited special utensil they have, but still, I got to try a little bit of the coffee before it was finished. Heee! :P I still prefer the coffee my mummy usually makes, though, because the Vietnamese coffee they made was slightly too sweet and concentrated.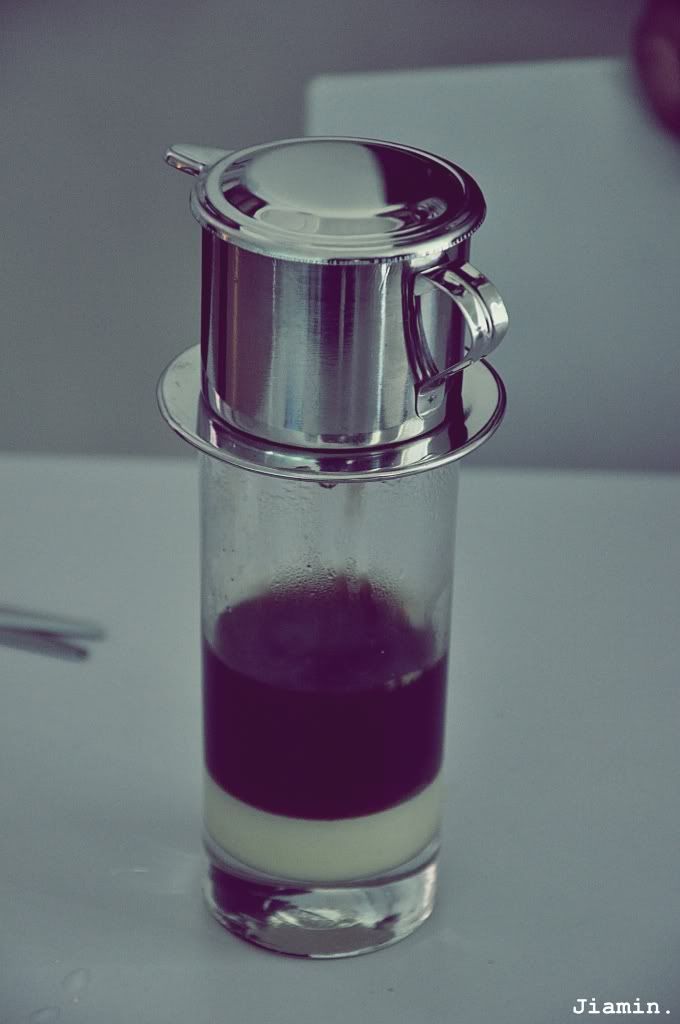 There comes the special utensil I meant above. This photo shows the amount of condensed milk they added and the coffee was still being distilled with this special thingy.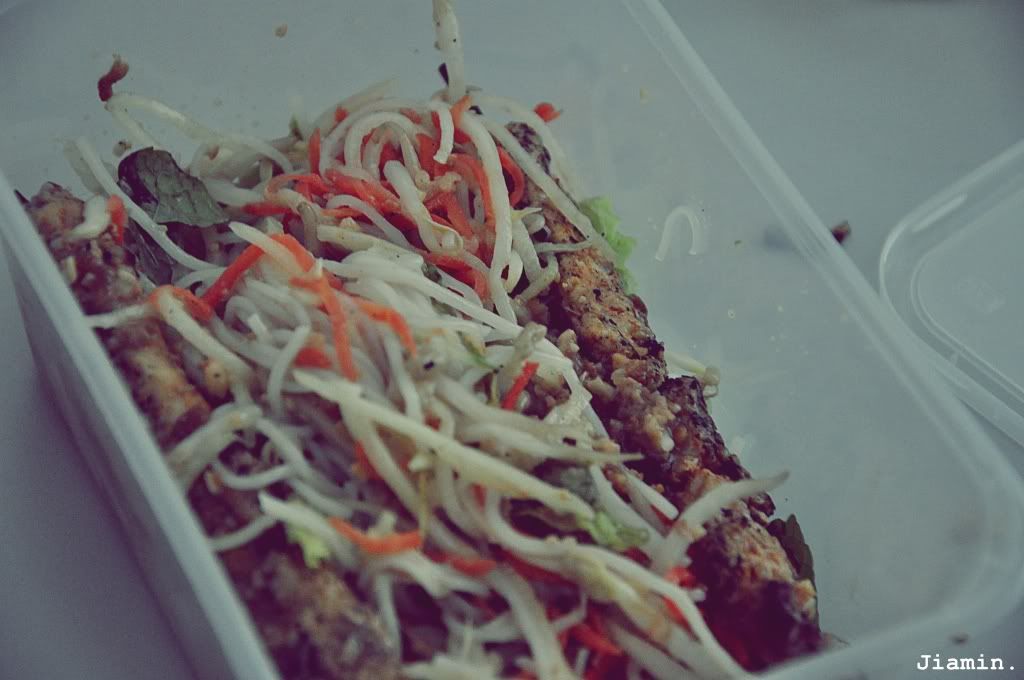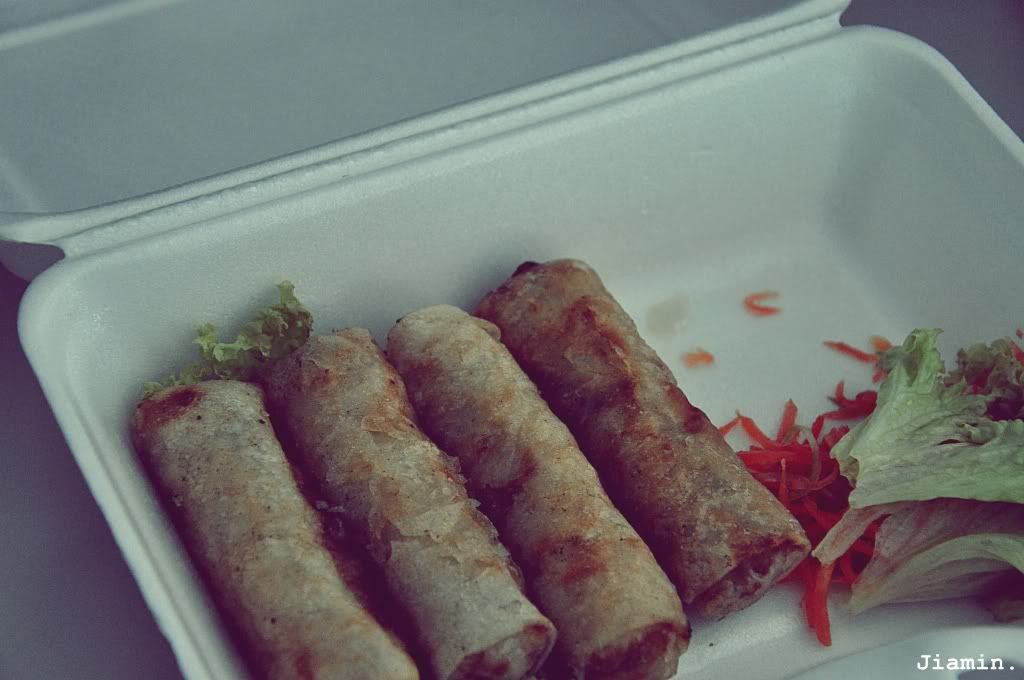 The Vietnamese foods above were presented as well but due to the limited amount they have, I wasn't able to try after Ms. Madelyn tried them because everyone was indeed eyeing the foods.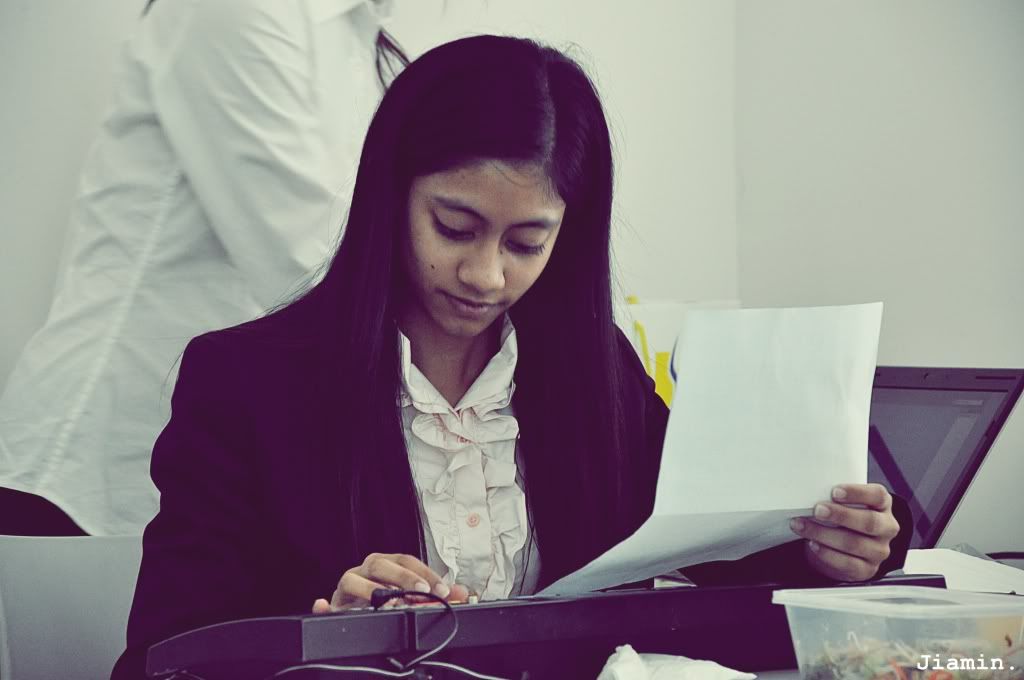 Apart from presenting the Vietnamese cuisines, they came out with an idea that none of the other groups thought of. Krissie played the keyboard whilst Xiao Wei sang the Vietnamese song, which was actually Lee Hom's "唯一" but frankly, I couldn't get the song until she started singing the chorus.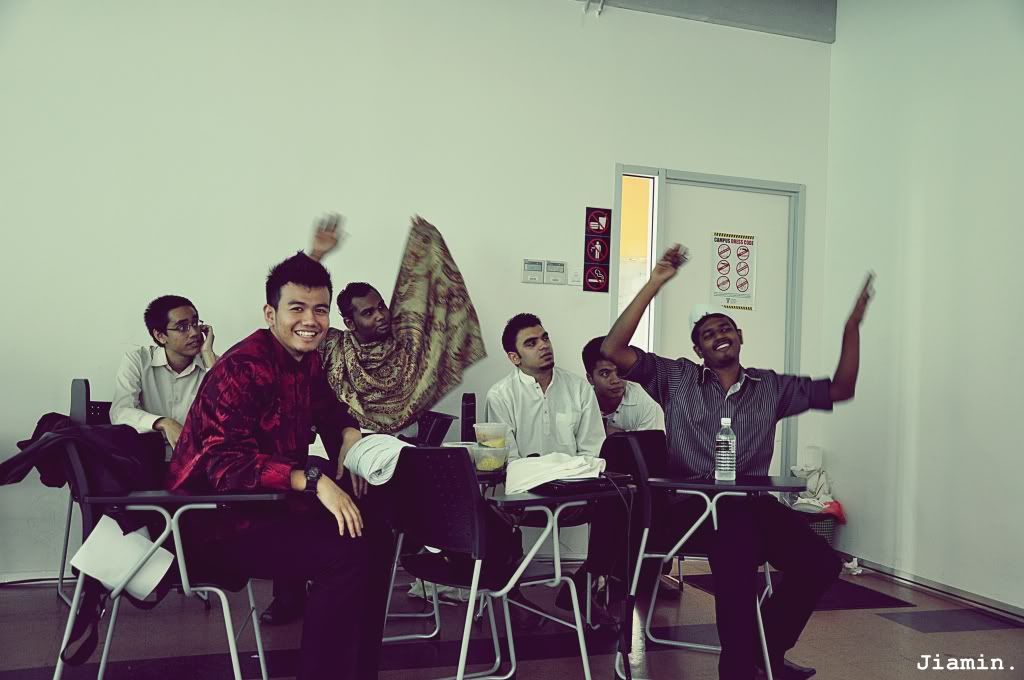 These supporters were waving their hands to show how supportive they were wtf, but seeing them fooling around is always fun for no reason. :D
Let me take some rest before I proceed to the funniest part throughout the presentation. There're two more groups left, and the both of the groups were each performing a comedy and some dances which they said the dances made them look so funny. Stay tuned for the coming up post! ;D
x.