After finals meaning it's time for us to separate for approximately 3 months for industrial training at different companies where we applied, some of them even applied to complete in their hometown like Seremban, Ipoh, and et cetera. The moment of saying goodbye is pretty heartbreaking despite the 3 months that might just be a short while for some of you out there. The moment I be the first person who hugged the person that I swear to God that I would definitely miss her so freaking much, who's my bitchy girlfriend
Farah
, I started breathing so hard to not let my tears roll down my cheeks because it's a no-no for me to cry under such situation. Worse was I even pretended to be crying when she was busy hugging and shaking hands with each and every one of the others.
Sheeesh
! I'm not a good person in controlling my very own emotion because if you get to know me well one day, you would know how much I love to cry. I will never ever forget the hug I guess, because it's so tight, so touching, so warm, until I already started missing it by the moment she left.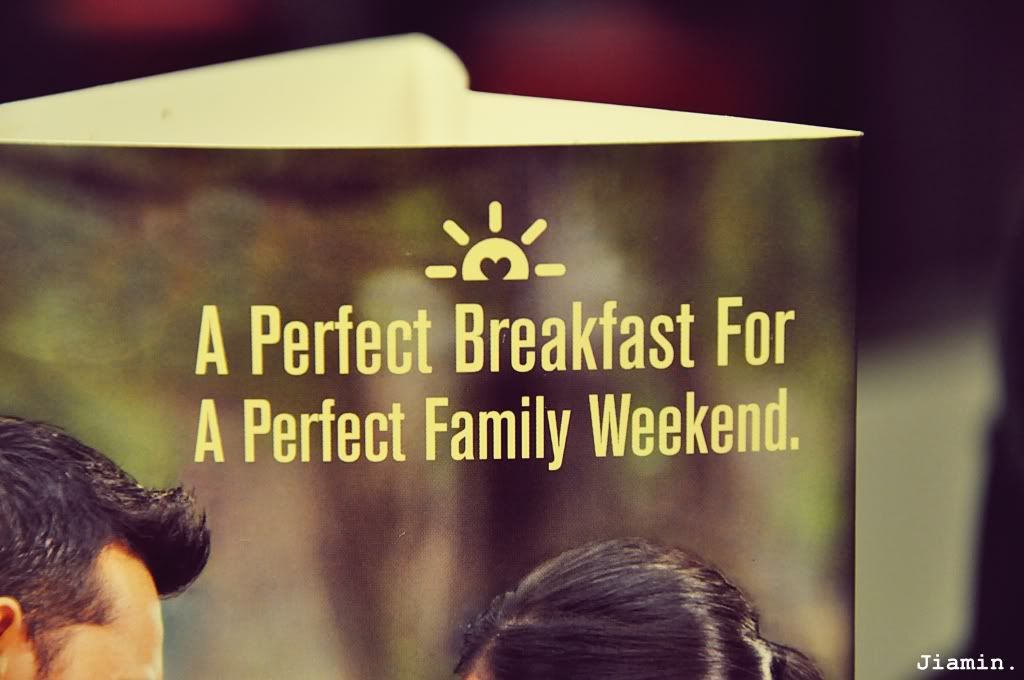 Right now, the mornings of us going out for breakfasts in McDonald's are still so fresh in my memory that I wouldn't stop thinking about those time because it's the first time ever in my life I stayed up whole night studying in 24/7 study room until my days gone totally upside-down, and I seriously have never been eating so many McDonald's breakfasts in a week continuously. It's completely crazy but I still pretty much enjoyed it that it marks even more brand new memories between those who have joined our craziest missions ever. I would say it's just so impossible for me to forget these awesome people in my life throughout the industrial training.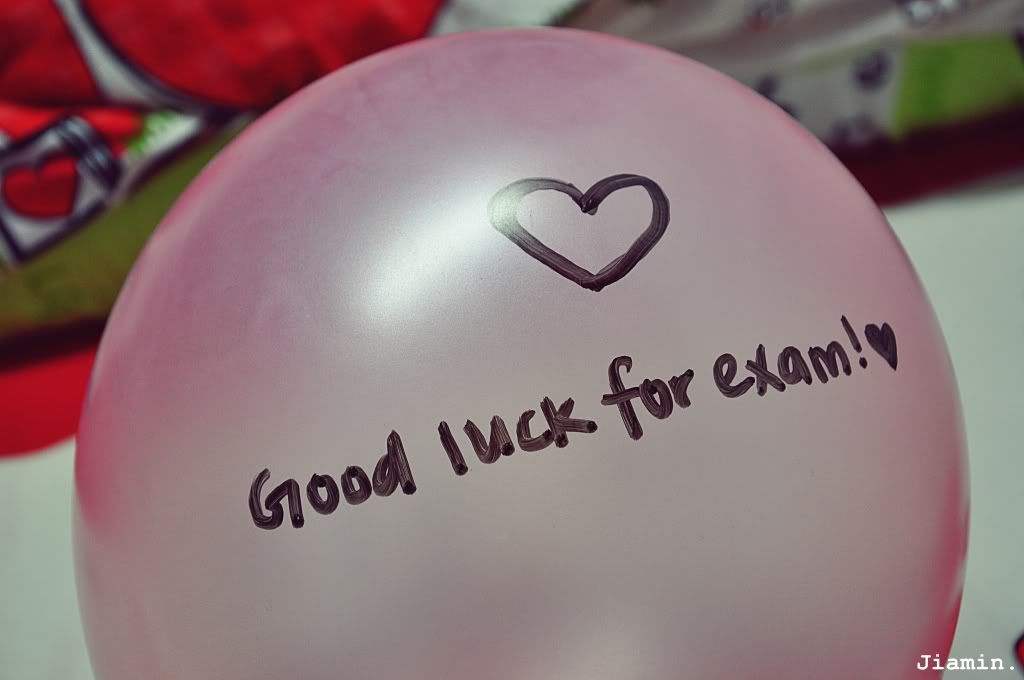 Thanks to Raja Helmy that I have finally own a balloon in my room wtf, and that I got to write something on it to wish DT37 good luck in their finals. It was the night where both of us were sitting at Dessert's Bar Café located outside of 24/7 study room preparing for our finals, and he brought balloons along from his car as well. Funnily, I asked for a pink one and started blowing some gas into the balloon to make it as big as how it is right now since I had nothing to do (I forgot to bring extra notes along pffft). It was when I started playing with this pinkish balloon and left it in my room on the chair without the intention of bursting it at all; even until now when I am suppose to do so. I know this might sound stupid to you but yet again, it's a good way for me to remember them even more instead. Wheeeeeee! ;D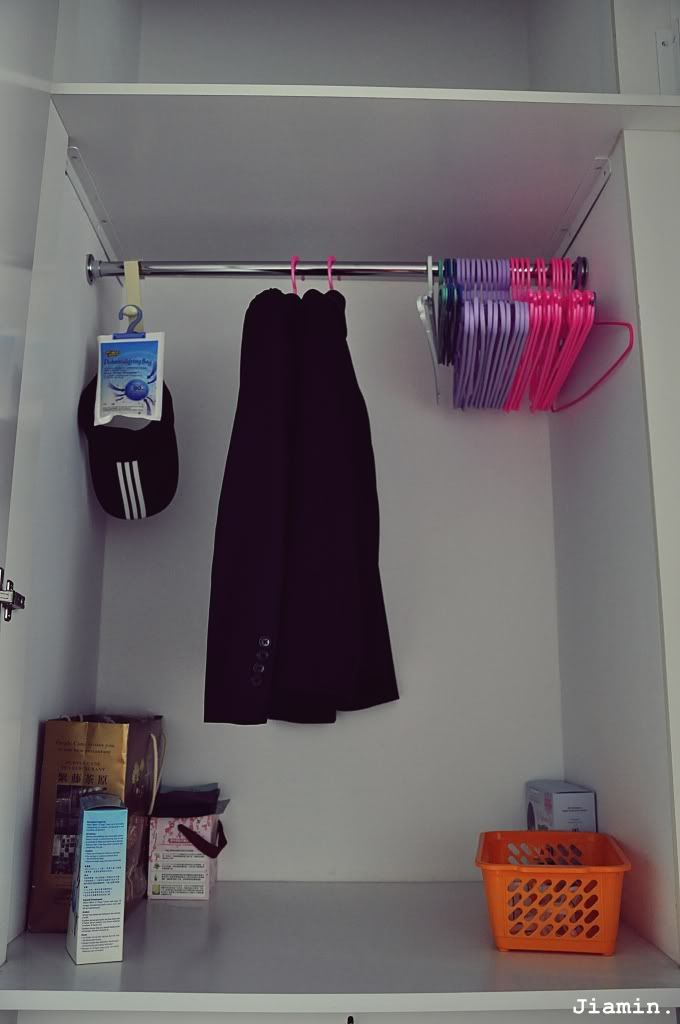 The negative side is that the end of finals means the end of my days staying in the hostel even though I have been complaining a lot physically and mentally, same goes to the others except for
Revy
. I feel kind of upset whenever I start packing especially when my room is becoming emptier and emptier as it simply means the time for me to check out is coming nearer and nearer. A wardrobe full of clothes has now become this empty just within a few minutes, and the bag that has been there on top since the moment I moved into this hostel is now being used to bring the clothes back to where my family members are. Time really flies, yet I have no way to slow down anything.
Thanks to finals, my room became this messy just within a few days and not even one week. Truth to be told, I used to make my room as messy as this but I'm starting to change that I couldn't even stand such kind of horrible scene anymore due to so much influences by friends around and the process of being even more independent than I was. Imagine if you're to stay in this room for months or almost one year, that would be torturing to me to have seen this after-war-like scene every single time I step into my room. Please, no, thank you very much!
Just within approximately one or two hours, my room has become like this after I stuffed most of them into whatever bags I have, be it reusable bags as you can see clearly in the photo above, knapsacks, or whatever you can think of. I guess I'm going to take quite some time to go up and down until I clear my entire room on the day when my brother comes and fetches me back. Again, it upsets me whenever I see all the things being stuffed in each bag because it shows that I am leaving the hostel real soon. I don't mean I don't want to go back home but it's just about how long I have been staying in the hostel and how I appreciate all the days hanging out with the awesome friends whenever we have nothing better to do. Restaurant Sri Bidara, the
nasi lemak
stall beside Sunway Court, Flaming Steamboat Buffet Restaurant, and others located around SS15 area are what we used to go recently but it's time to wait for 3 months until I get to pay them a visit again.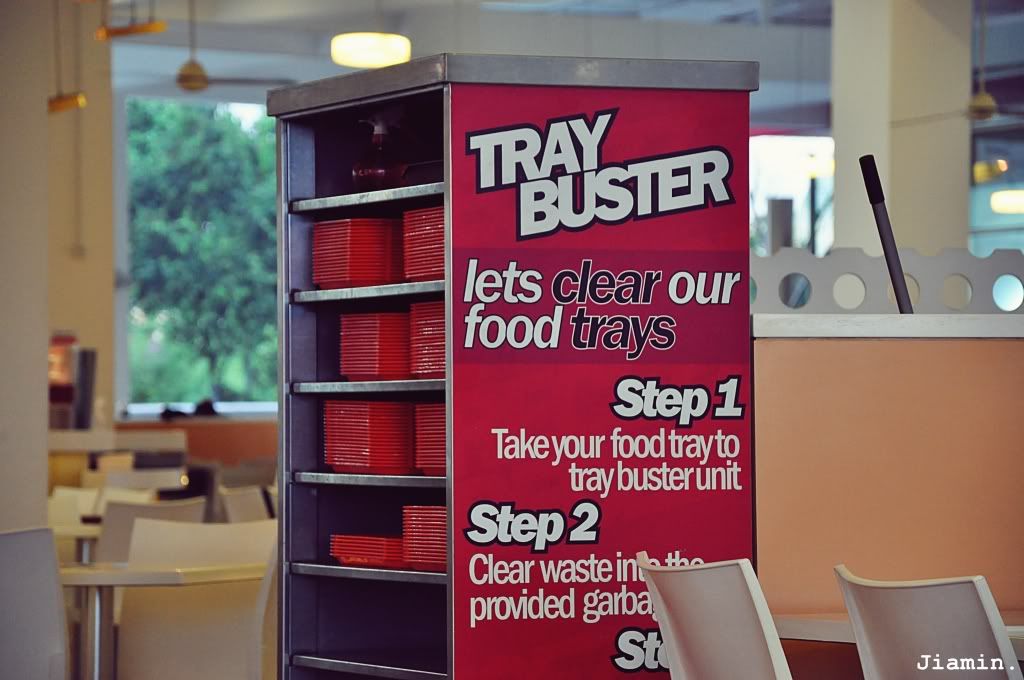 Not to mention the place where we used to hang out, gossip, chitchat, do revision, and of course eat. It's the food court where I used to have my meals especially with
Farah
and
Raja Helmy
day and night until I'm starting to be fed up with all the foods here. However, I'm already starting to miss my Nyonya Fried Rice, my Green Curry Chicken, my mixed rice, my
mamak
-style mixed rice that cost only RM5, and many more but I have to stop continuing all the names before your saliva starts dripping. How I wish time could fly as fast as how it is during the 3 months but in the meantime, I want to eat mummy's home-cooked food. Naughty I am, I know right? ;)
It's an undeniable fact that I love my life in Taylor's a lot because of how my life turns out to be after all despite the poor management of hostel. Moving out from the hostel doesn't mean I'm not moving in again in July, but it might not happen as well if I get to move into Sunway Court located outside of the campus together with
Raja Helmy
,
Revy
, and
Alia
, which I'm still waiting for my daddy's permission since it is way much cheaper than the hostel. Well, I hope I wouldn't cry over missing them too much every single day back at home like a fool.
Hahaha
! :P
I will definitely miss you all, I swear! :)
x.