Good day peeps! How's your week so far? In the twinkle of an eye, it's already almost the end of my birthday month, March and the end of this week marks the beginning of my industrial training. I can't wait but I'm feeling nervous in the meantime, because I don't know how it would turn out to be especially the first day on next Monday. I don't even know which department I should go on the first day because the travel company is actually a pretty huge company that I can easily get lost even with the help of directories. I'm going to call and ask so people, wish me luck okay? ;)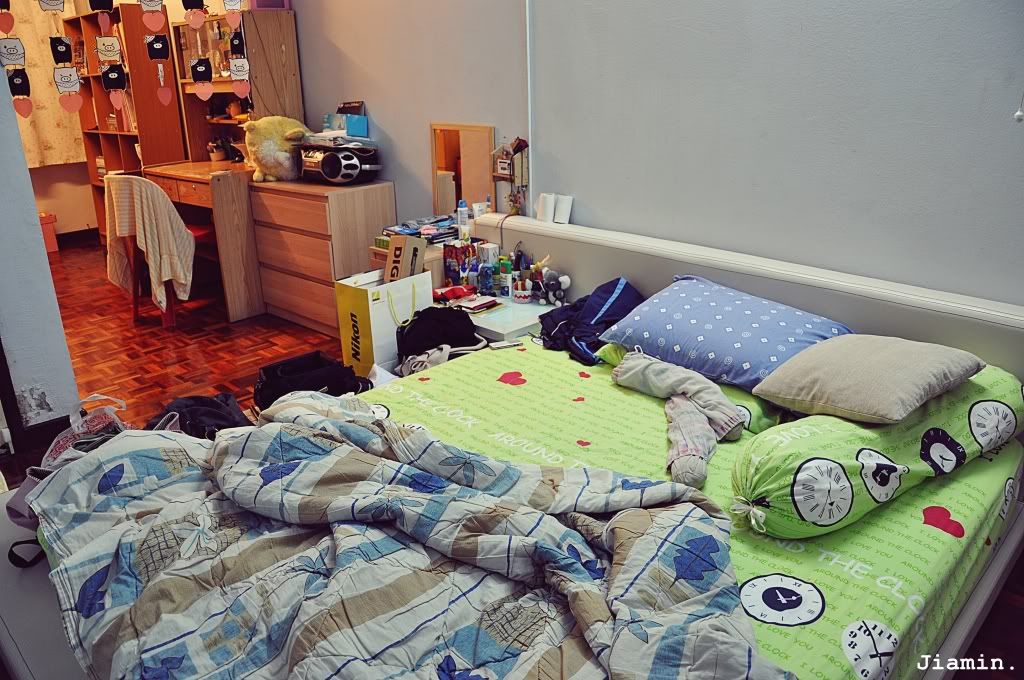 Hey guys, did I tell you that I have moved back to my house from the hostel since this Monday? Welcome home, Jiamin! :D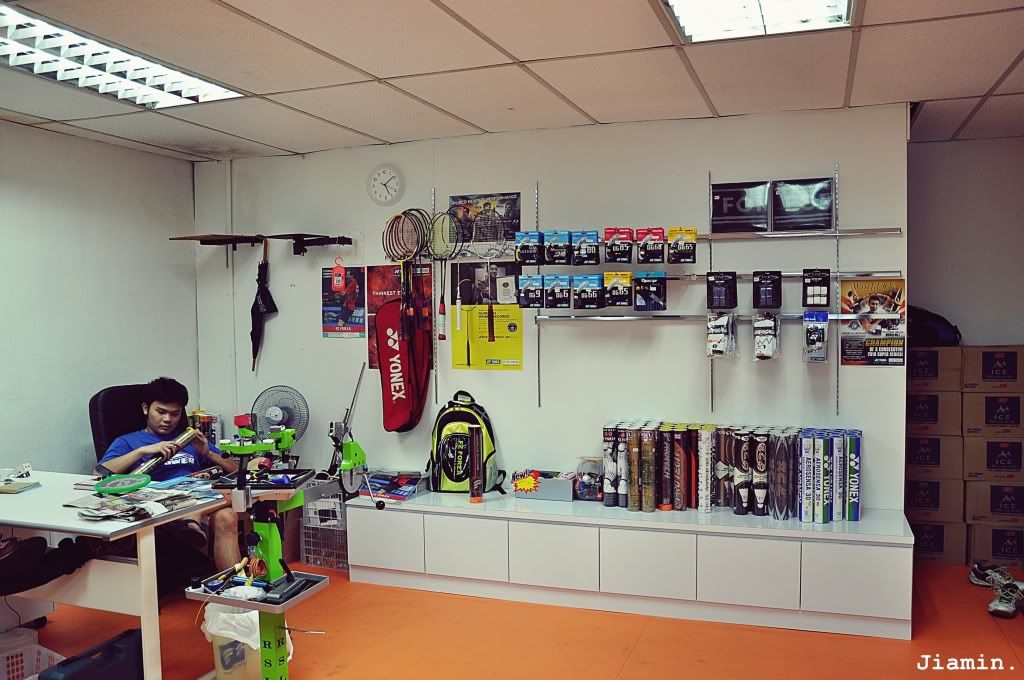 Anyway, this post is going to be something about my eldest brother's newly opened sports house and his buddy's newly opened badminton hall which the both of them are located in Sri Sinar. Please take note if you're staying around the area, including those of staying in Kepong, Jalan Ipoh, and et cetera.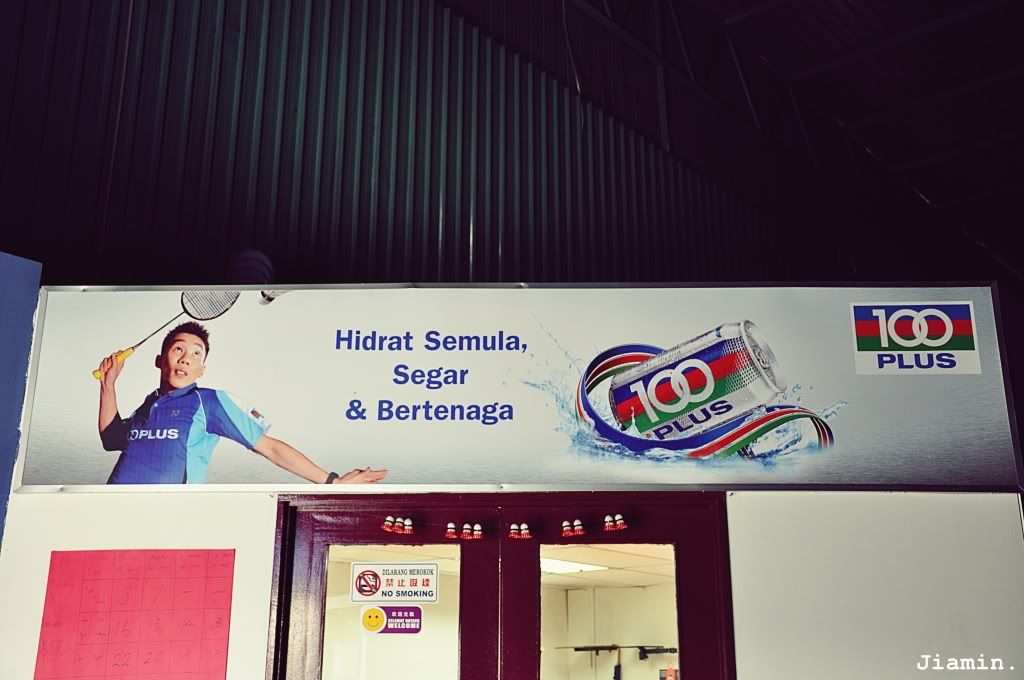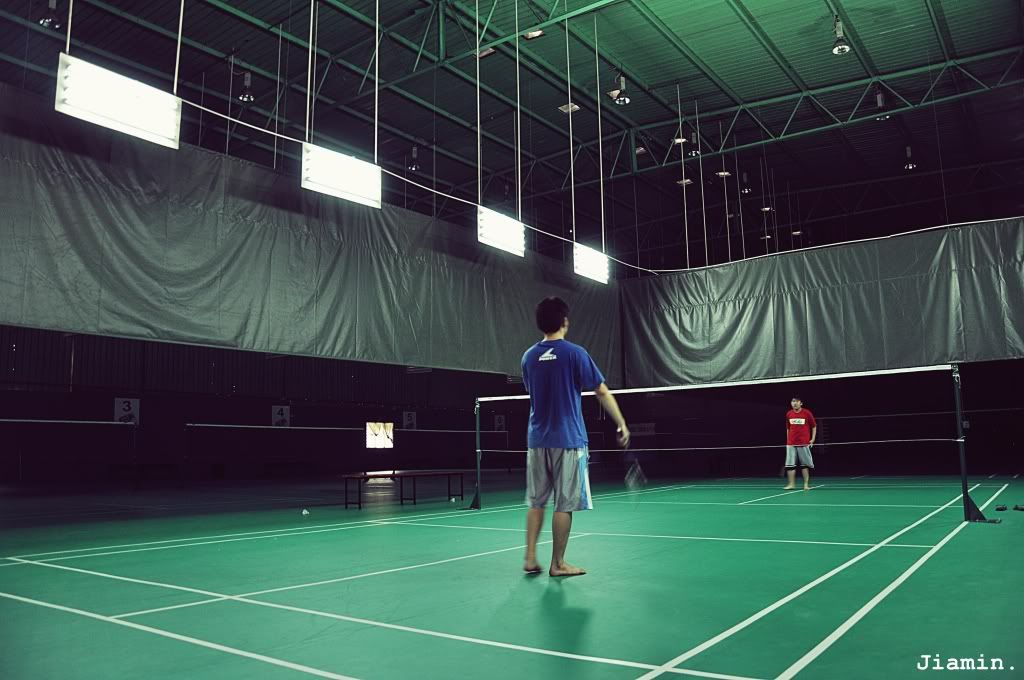 For your information, the hall itself, namely Pusat Badminton Sri Sinar, has a total of 10 courts and certainly you can make your bookings at anytime. The 3 out of 10 courts which are Court 8 to Court 10 are equipped with those on top so that the players do not need to be confusing their own badminton with the neighbours'.
P/S: The one in blue is the boss of the badminton hall while the one in red is my lovely youngest brother. They use to spend their free time playing badminton at Court 8.
This is the sports house namely JJ Sports House located in the badminton hall, which can be easily spotted upon entering the hall from the main entrance.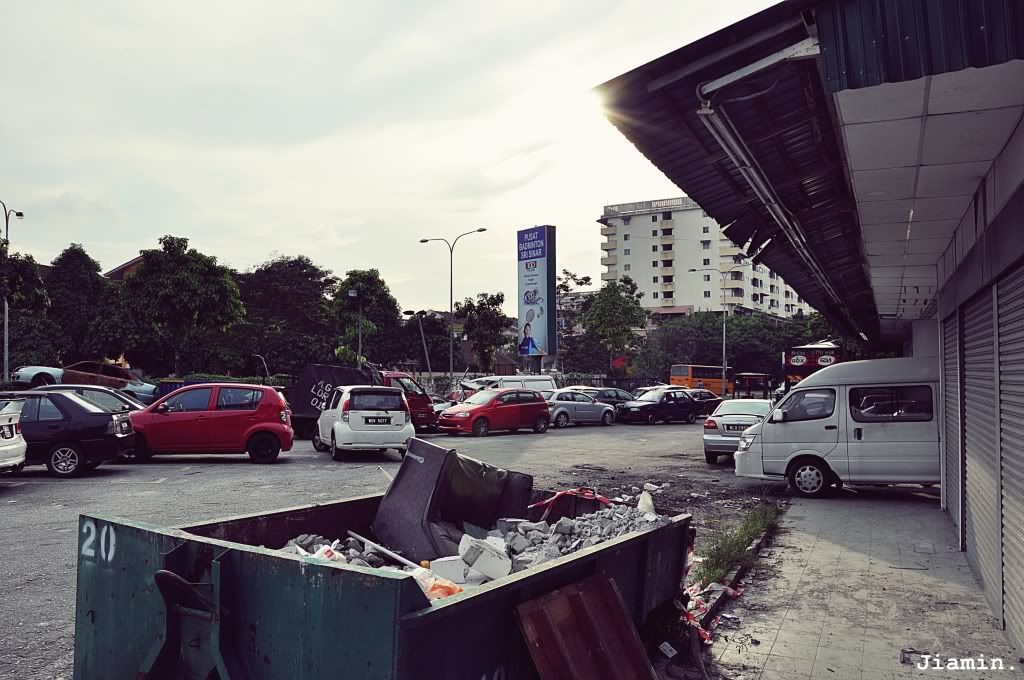 If you are familiar with this place, you might have already known where the badminton hall is located at. To make the location clearer, it is located beside the place where people learn driving and where people play golf in Sri Sinar.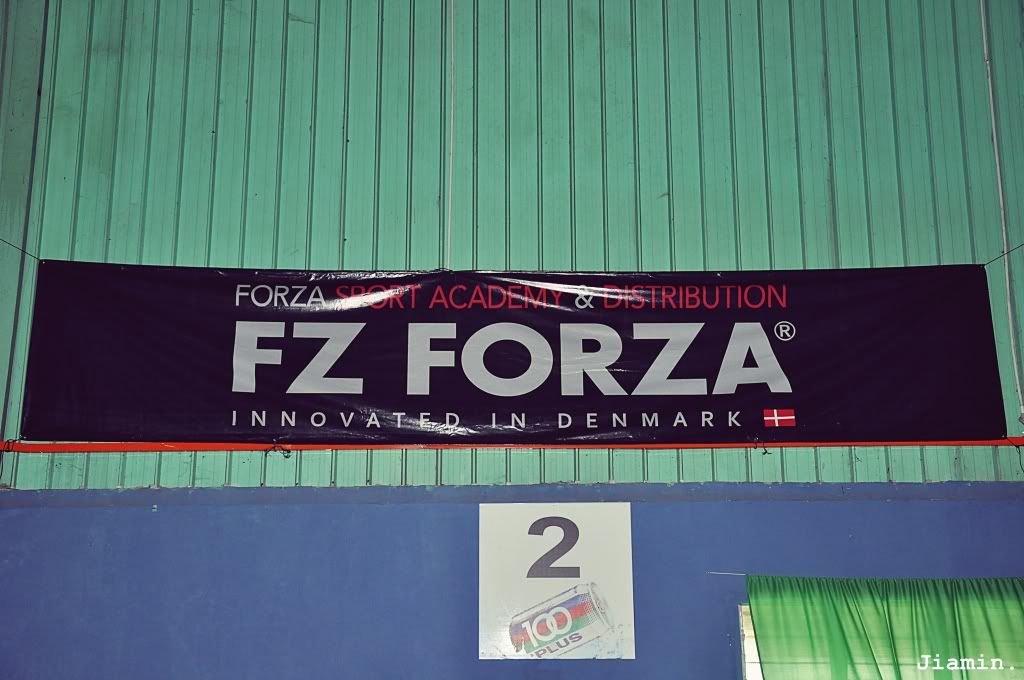 Pusat Badminton Sri Sinar is the first badminton hall in Malaysia that cooperates with FZ Forza in Denmark. It might be new to those badminton players out there but hey, according to my brother, this brand is not just okay but it is the BESSSSSSST.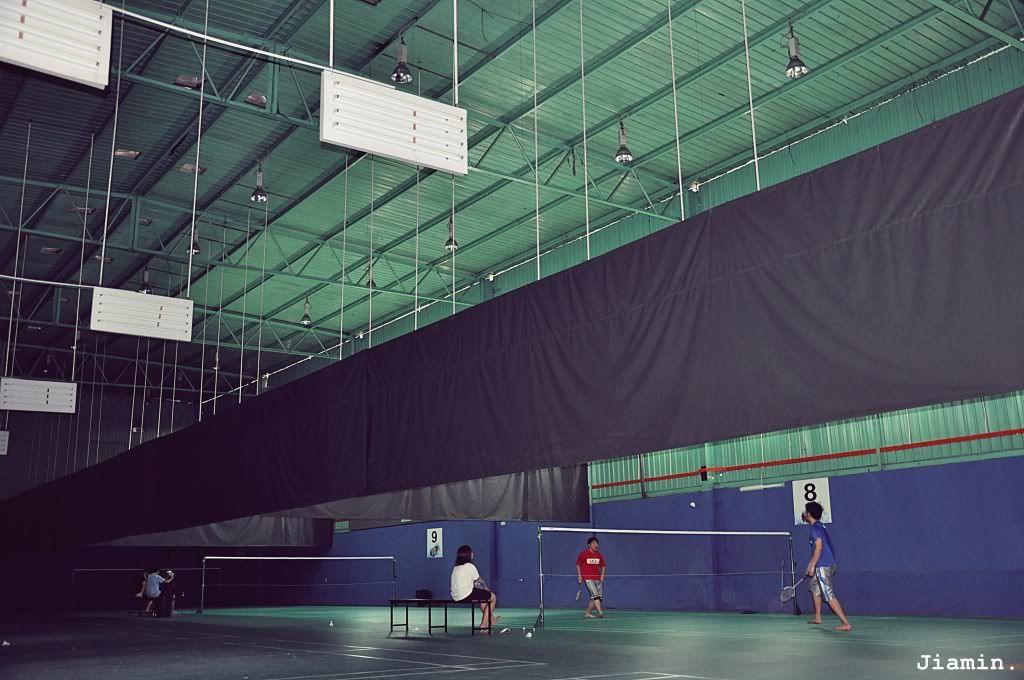 This is another view of the 3 special courts from the other side.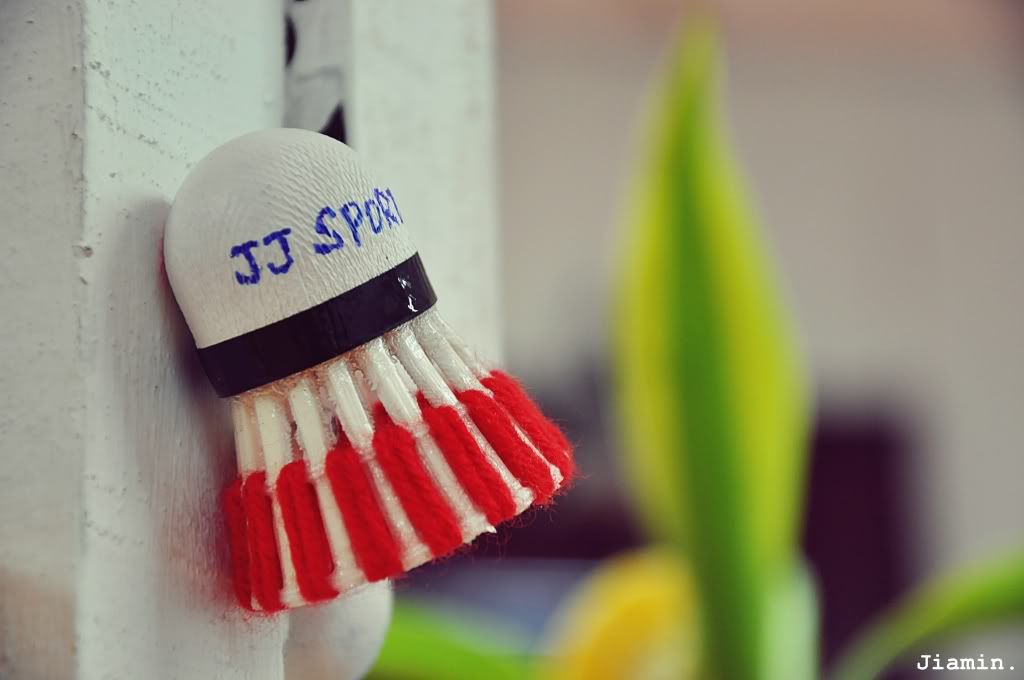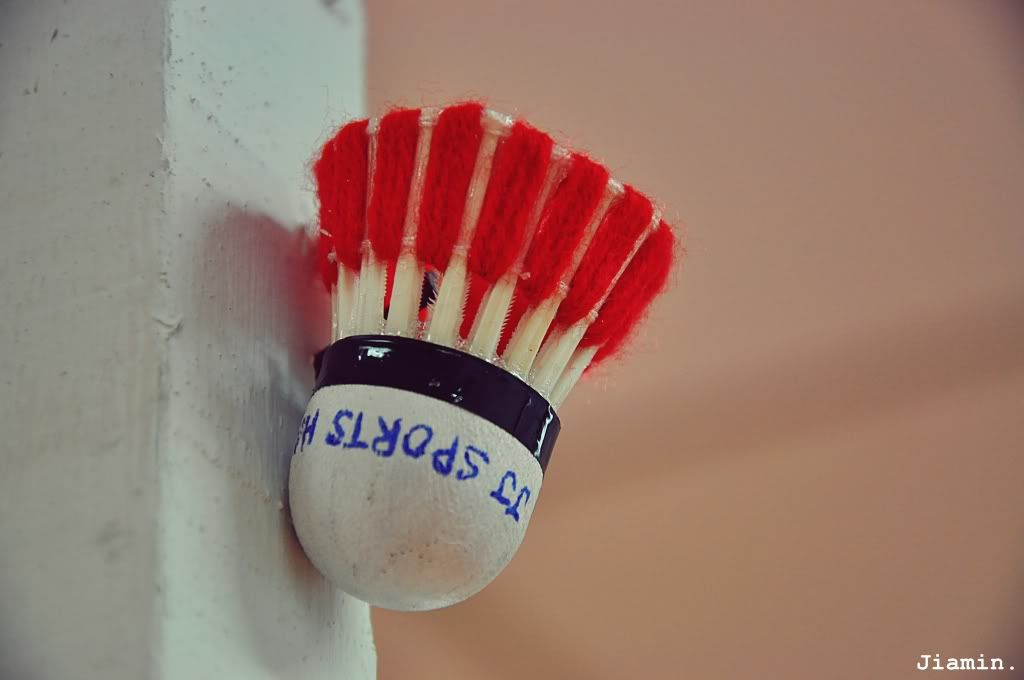 My brother created these cute little badmintons by himself for decorations in his own sports house. Cute right? :D
Different colours of grips can be chosen in JJ Sports House based on your very own choice.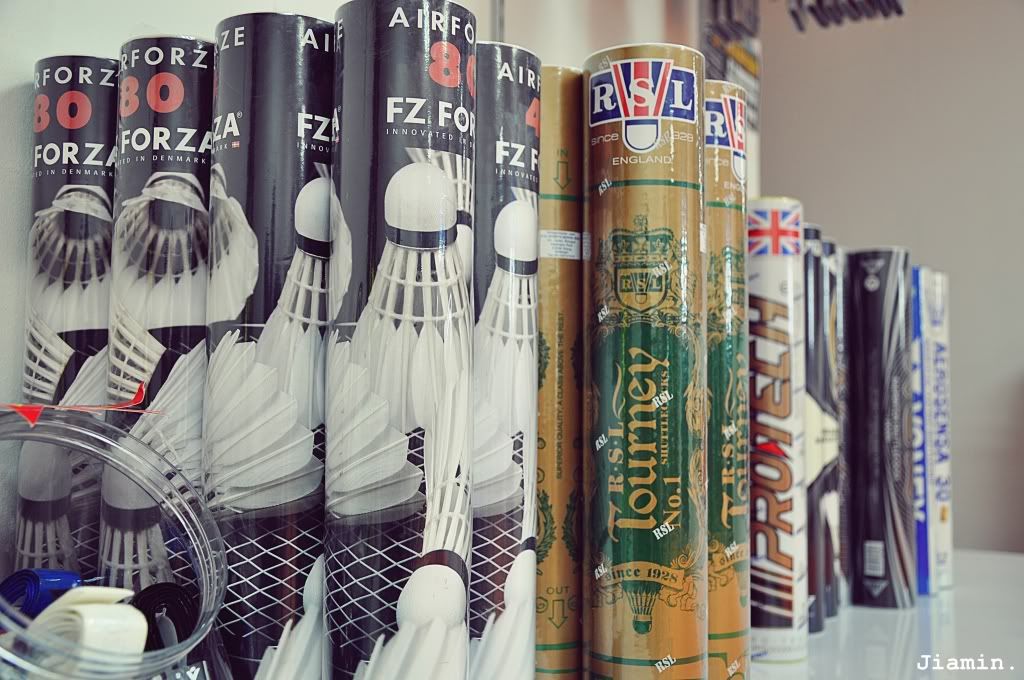 You can also get to buy this based on your own preferable brand from JJ Sports House in case you don't have one.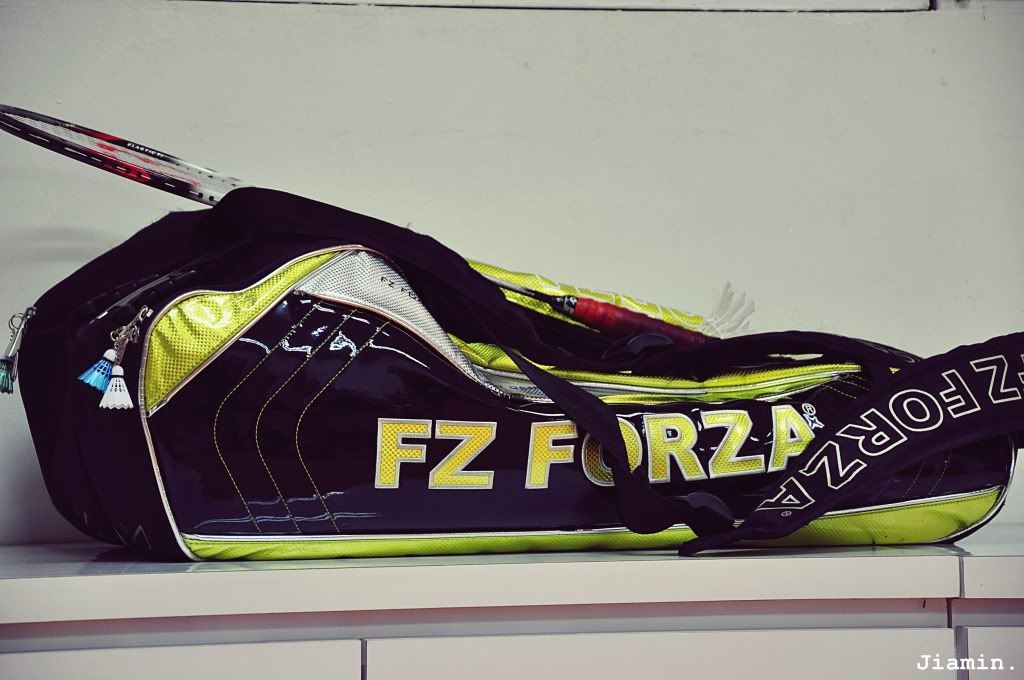 The bags above are belong to my brother and his friend, Jacky, respectively, and as you can see, they're both from FZ Forza. :)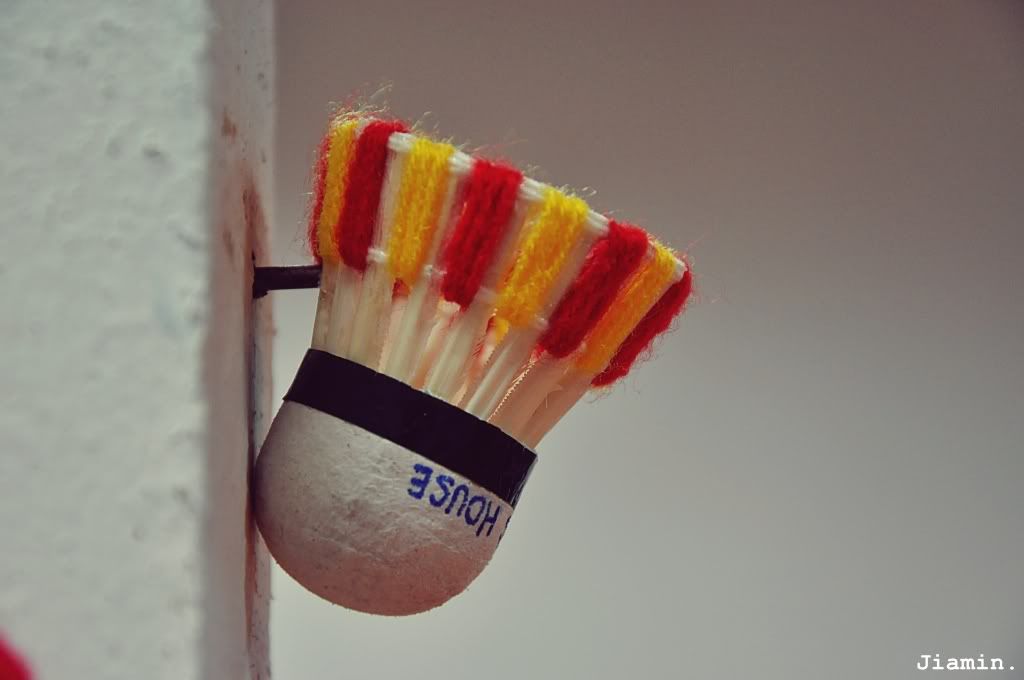 Different brands of badminton rackets can be found in JJ Sports House as well, which there are FZ Forza, Yonex, and Apacs. If you wish to have something that cannot be found in the shop, you might as well ask for it since my brother said you can get anything there.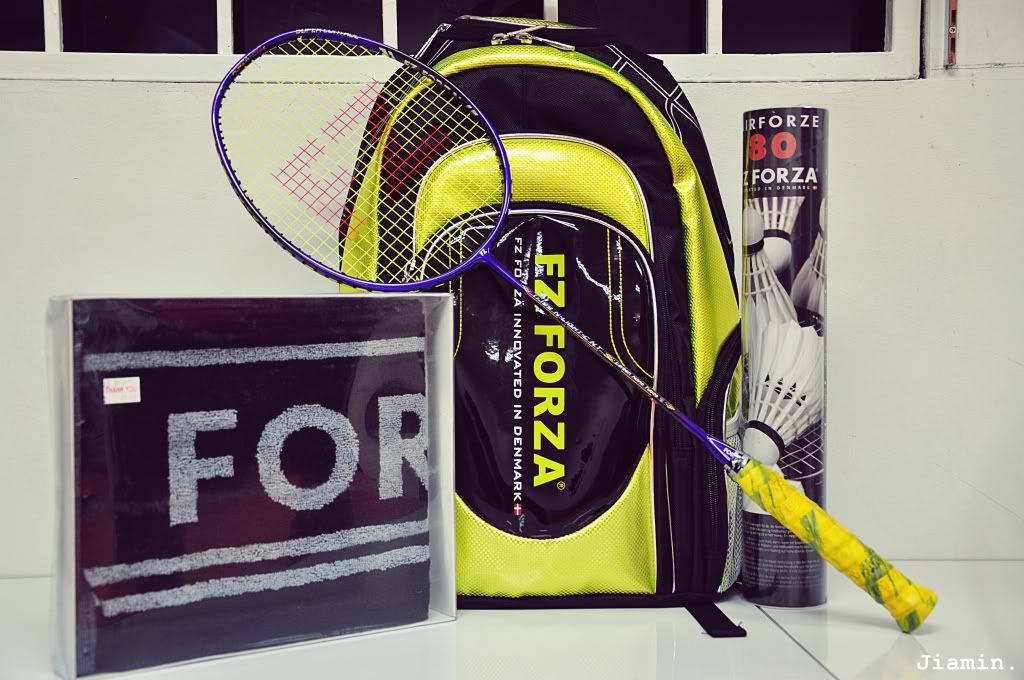 Since we are sort of promoting FZ Forza, these are some of the products that are selling in JJ Sports House and my youngest brother told me to capture a photo of them for his profile picture on Facebook.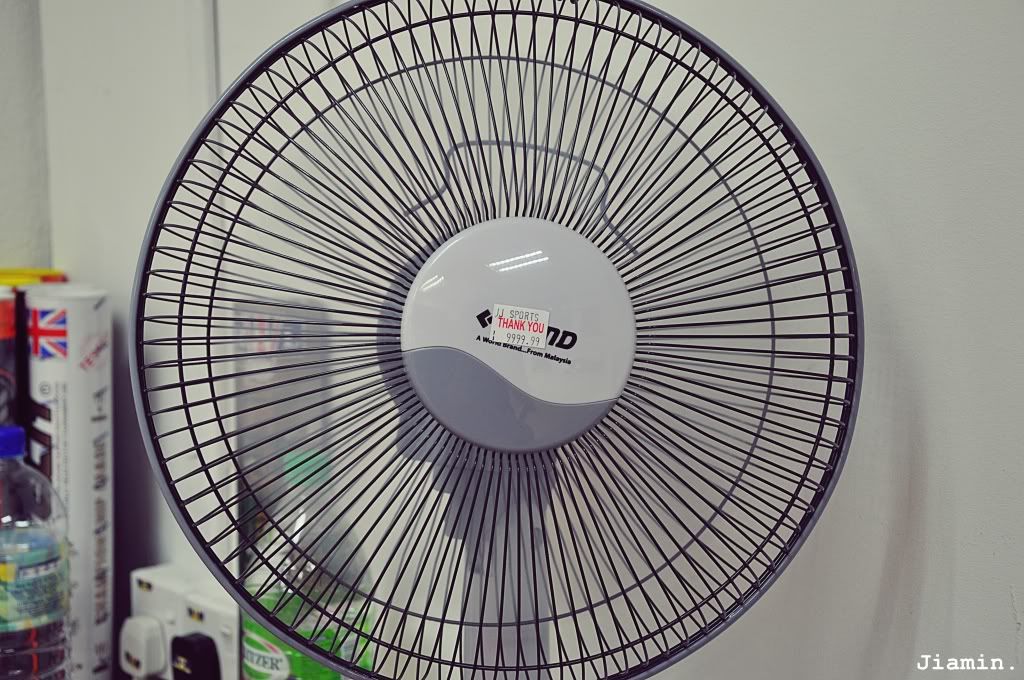 I have to admit that I have the lamest youngest brother on earth that he pasted the price tag on this fan to make it as valuable as possible. LOL! This is not the end though, he pasted the most expensive one after a short while.
Photos are just what I'm showing you about both the badminton hall and the sports house. To shorten everything, Pusat Badminton Sri Sinar and JJ Sports House both provide you:
10 brand new rubber courts
New specially-designed environment
Badminton equipments
Stringing service
Coaching service (Forza Sport Academy)
Phone bookings
Food stall located right at the entrance of the hall
Both of them are opening daily from 9am to 12am!
For any enquiry, please don't hesitate to contact
Mr. Lim
(0126830665) or
Mr. Ong
(0192801438), or drop by Lot 48190F, Taman Sri Sinar, Segambut, 52100 Kuala Lumpur, Malaysia. Also, please feel free to check out our
webpage
on Facebook! Thank you. :D
x.