Good day peeps! I hope the beginning of your weekend was fine and certainly, I hope you all would be having a good weekend ahead. Do away with formalities; my Saturday has been filled with foods, foods, and foods that I had during a tiny little family gathering in
Shangri-La Hotel, Kuala Lumpur
. This hotel is known to be a luxurious hotel yet truth to be told, everything was normal as compared to the private hotels I had been staying before, and there wasn't any exaggerating expressions at all when we stepped into the lobby of the hotel. The parking basement of the hotel itself was already something pretty disappointing and it was even worse than the shopping malls like 1U, Midvalley Megamall, Sunway Pyramid, and et cetera. Before I continue destroying their image and get sued like how those incidents that happened quite some time ago, I shall start off with some food-related photos that might make you drool. :P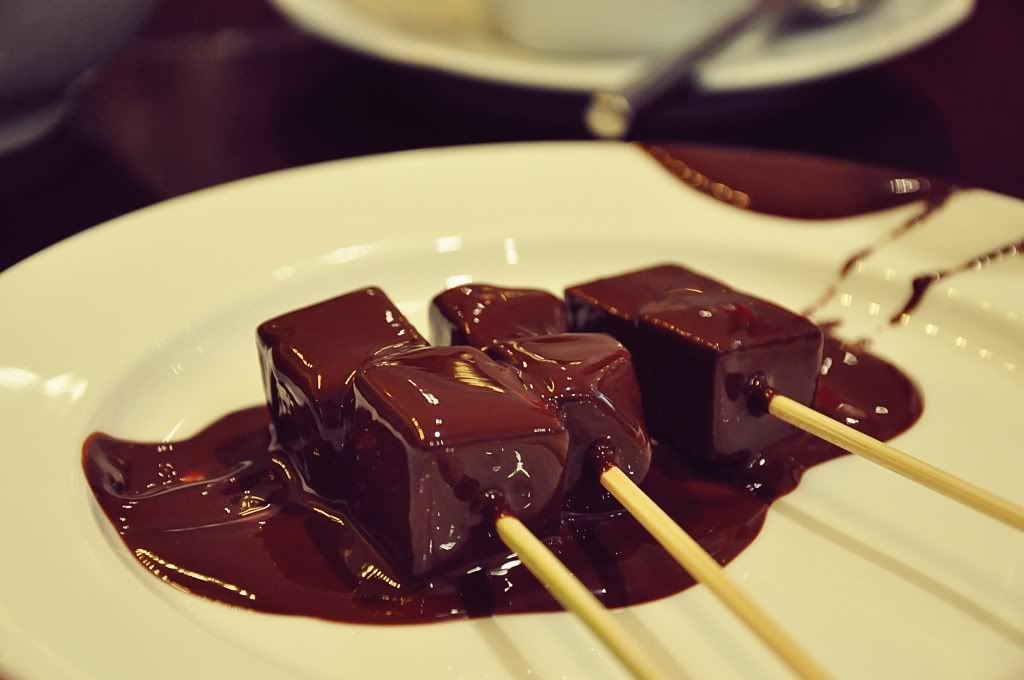 I'm sorry to say that the photos were all taken after I had done enjoying the delicious foods and when I started enjoying my desserts. Hehe! This photo actually tells you what they have as our dessert; chocolate fondue with fruits like honeydews, strawberries, and some kind of pearls with pink skins prepared with sticks, enabling you to shower the fruits with the flowing chocolate. Oh my!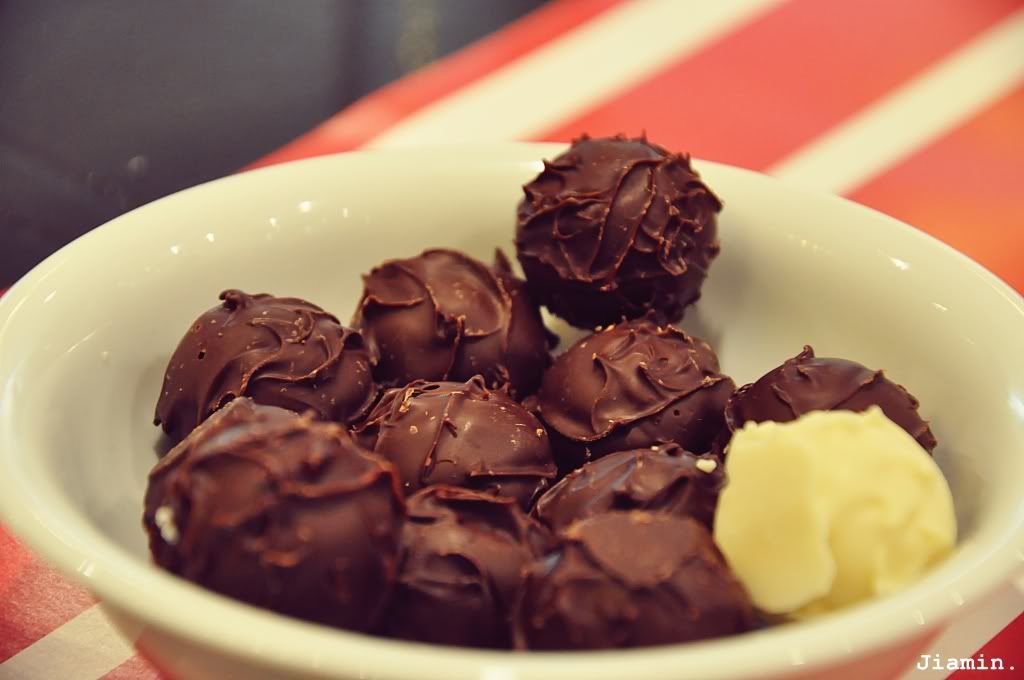 I didn't take this but my aunt who is an all-time chocolate super lover was the one who took all of them again and again. Personally, I didn't like the chocolate balls because there was too much of chocolate until I felt like puking while swallowing the one and the only one I had eaten. However, it's still highly recommended if you happen to be a chocolate lover because these chocolate balls contained melting chocolate at the inside that you might feel as if you're in the heaven. I'm serious!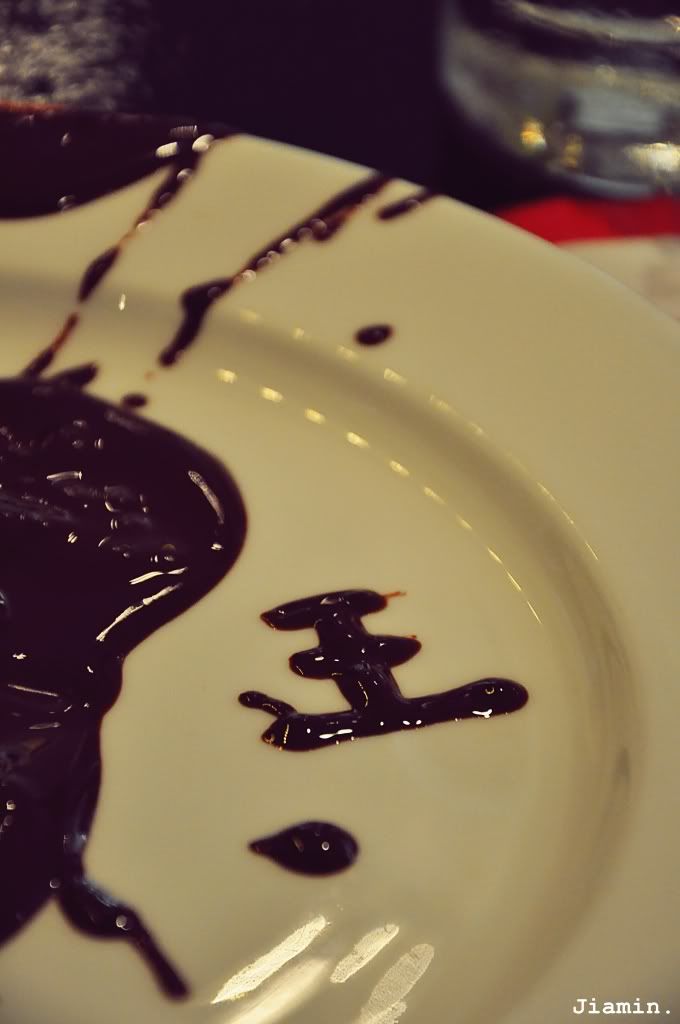 I tend to start drawing with the sticks once I'm done eating the fruits to kill time, with the chocolate that is left on my plate. Meet my surname! :D
These were prawns wrapped with some mee-hoon-like thingy that they tasted good even though the shells weren't peeled off but since they're fried with the mee-hoon-like thingy, I couldn't feel the shells at all but they're so crispy instead. Apart from prawns, the Chinese section has the common Chinese foods like steamed fishes that tasted heavenly good and fresh at the beginning but worsen when more people came, Chinese-style fried rice, roasted ducks, some common dim sum and others, but I didn't really support this section for God's sake.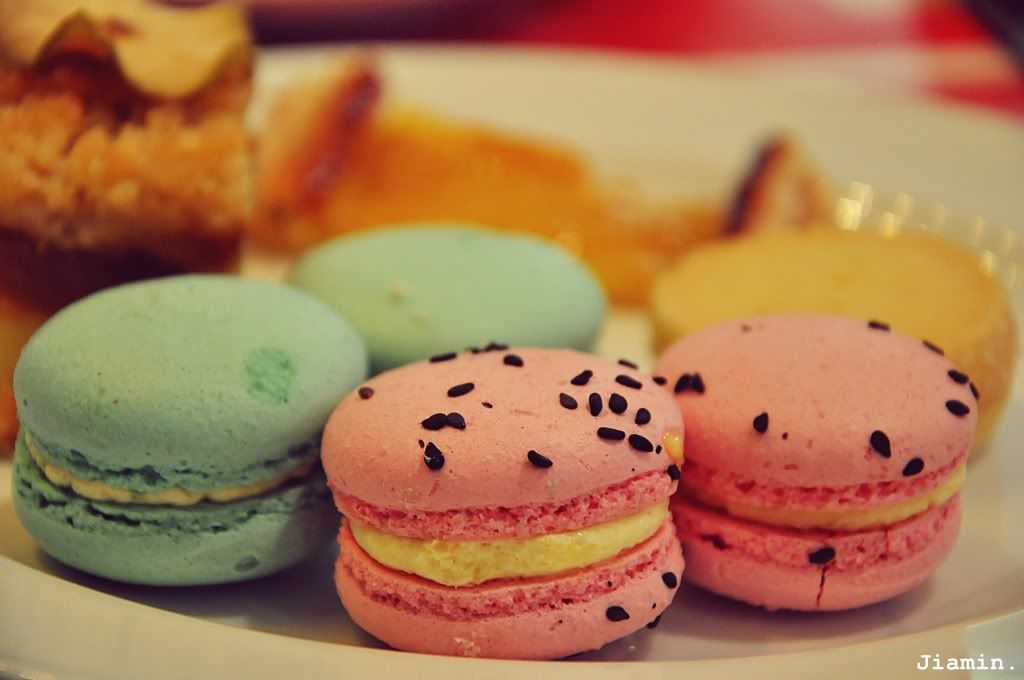 Macaroons have been something I was so wanted to eat after the ones ZM brought from Singapore but these tasted so different and so disgusting, as if I was eating some kind of coloured tasteless sugars that were so powdery. These were taken for the sake of ZM by the way, and I ended up throwing one of them into a cup of tea and did something pretty disgusting. Who told you to serve such disgusting dessert? :P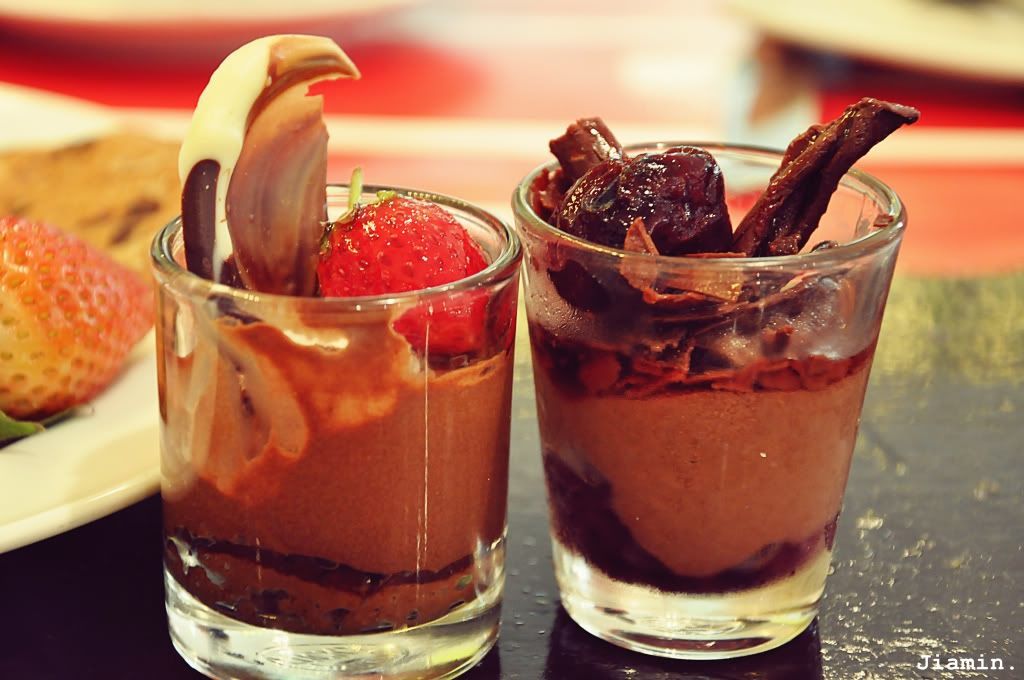 I didn't try their chocolate mousse and I didn't hear any comments about the two of them at the end, but my aunt said the ones ZM made were still the best. :)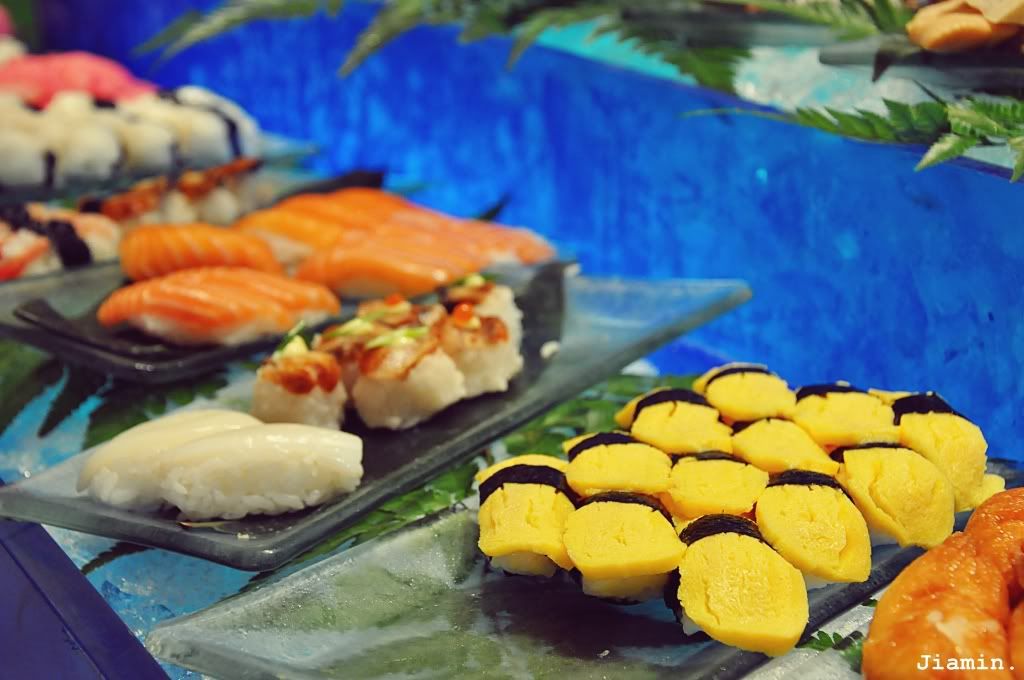 Besides Chinese foods section, they also served Japanese foods, western foods, Malaysian foods which were the musts, and et cetera including different types of salads. They served sashimi too but I swear I will never eat the raw fishes, but I still ate their cold but cooked prawns because for your information, prawns are always in my top favourite list.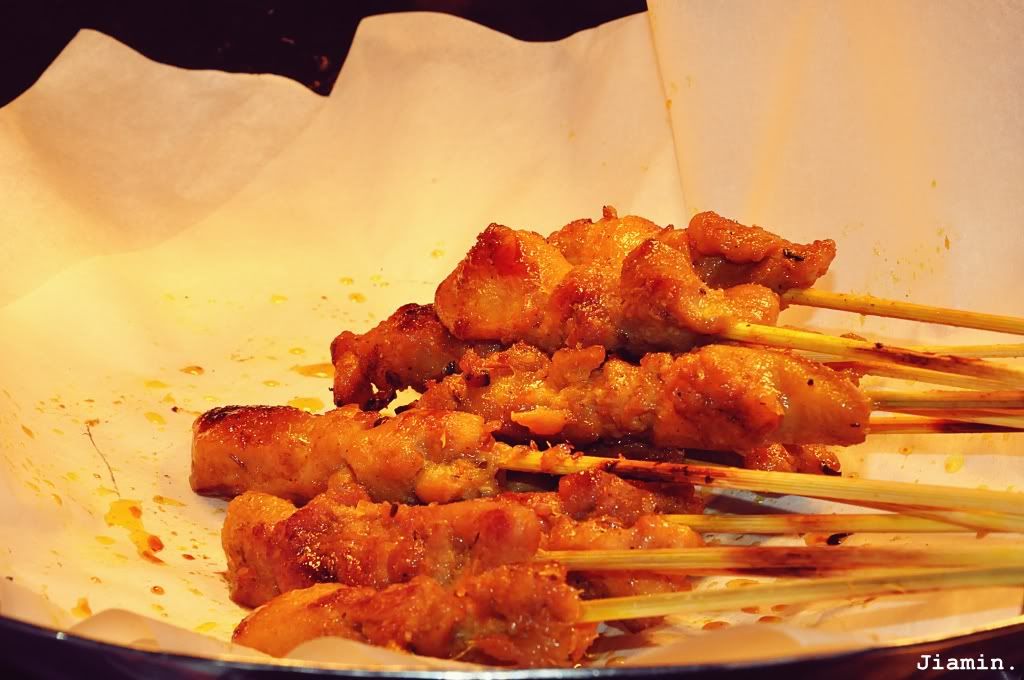 I have to say that they have the best satay I have ever eaten so far, because the chicken meats were so tender and I couldn't even taste any oily chicken fats at all, like seriously. Even my mummy who would never eat too many satays said so. Yummmmmmm! :D
Say hi to the chocolate fondue! There was another one that looked more like a strawberry fondue but it seemed to be prepared for kids only. I hated the taste so freaking much! D: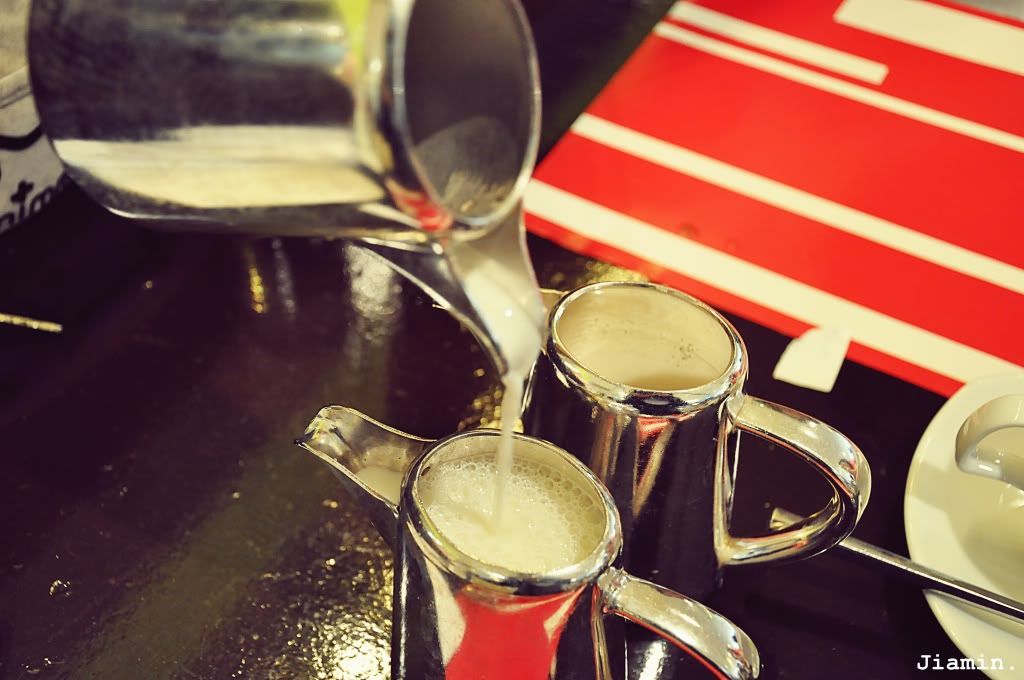 They didn't serve variety of drinks like how the other restaurants did, but you can request for coffee or tea from the waiters or waitresses on duty. Hot water can be requested too in case you don't drink cold water that would be prepared on your table. They served milk for your cup of coffee or tea as well but if you couldn't finish the milk, my aunt would be very willing to help you out. LOL!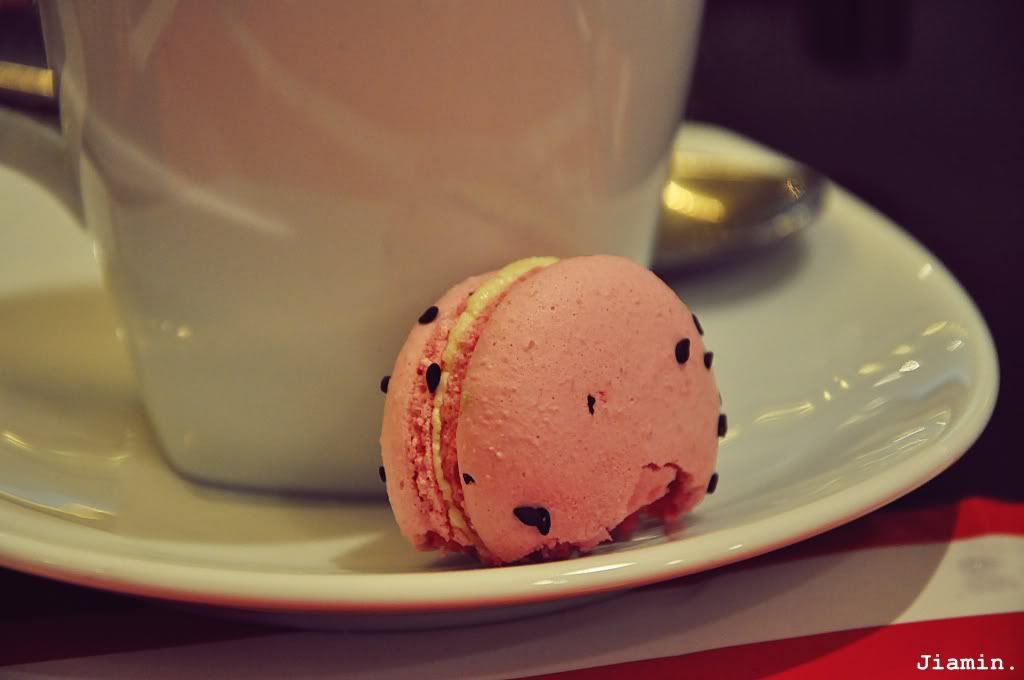 I told you I ruined one of the macaroons right? Look at how small the bite was and imagine how disgusting it could be, I can do something even more disgusting because you have to know how cruel I could be when it comes to food. Okay I'm just joking! :P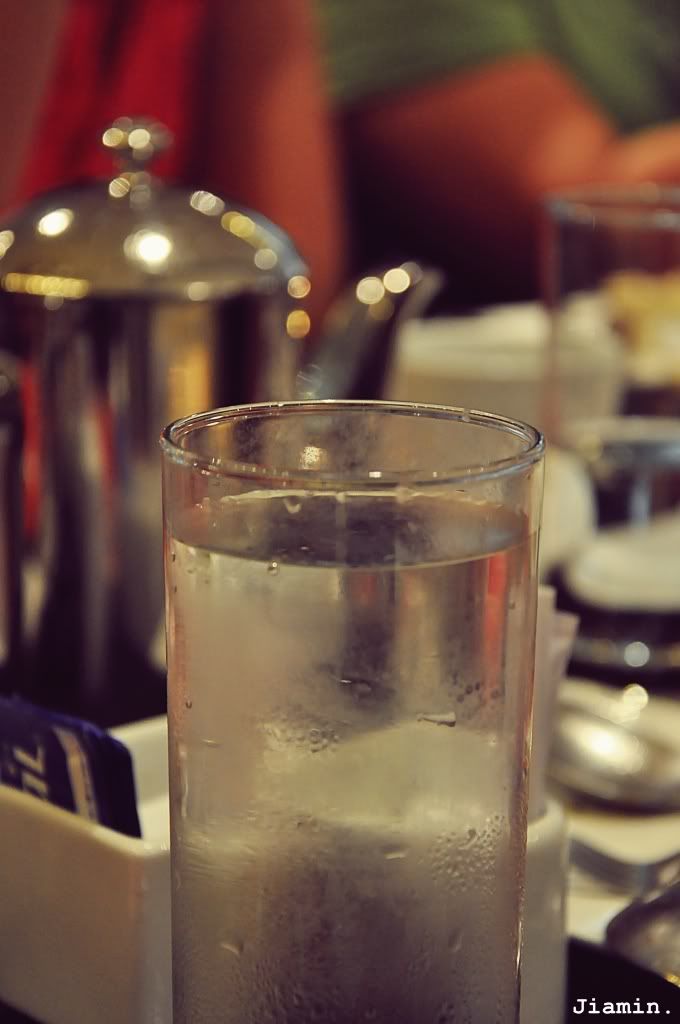 It's the cup of cold water that hurt my throat so much until I coughed badly. I regretted for not requesting for a cup of hot or warm one.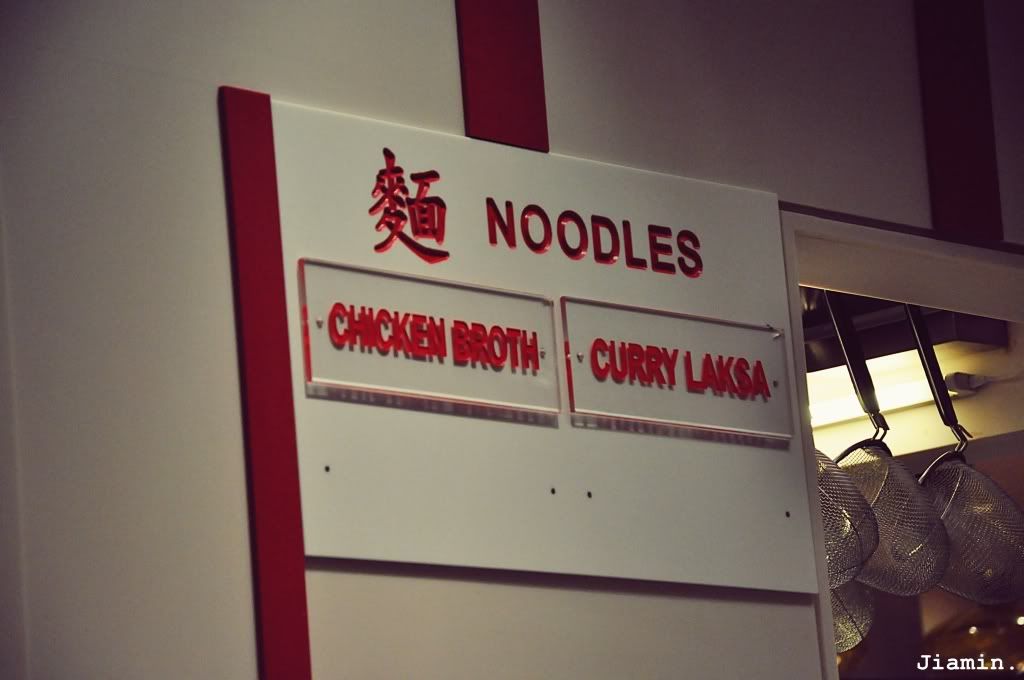 They have a noodles section where you can choose your favourite types of noodles together with mushrooms, vegetables and others and the chef would cook for you right on the spot.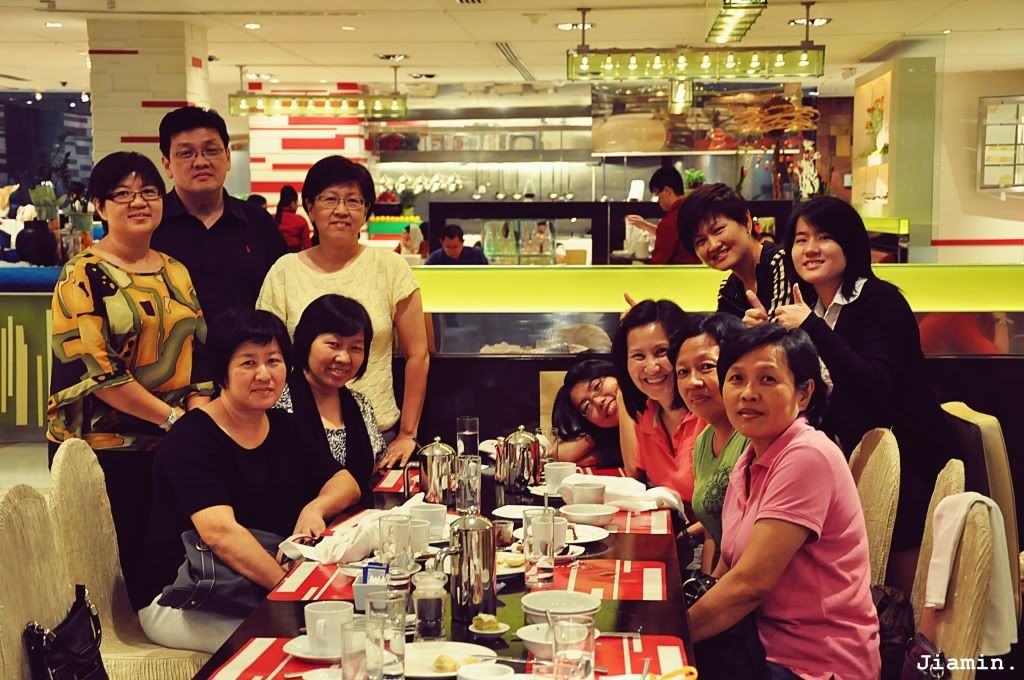 There was a waiter standing near our table waiting for some other people to pay, hence we decided to take a group photo with him holding my camera. I adjusted everything and I even switched my camera to auto-focus yet the outcome wasn't really satisfying but oh well, they should be trained in terms of photographing before they start serving customers. Huhuuu! :P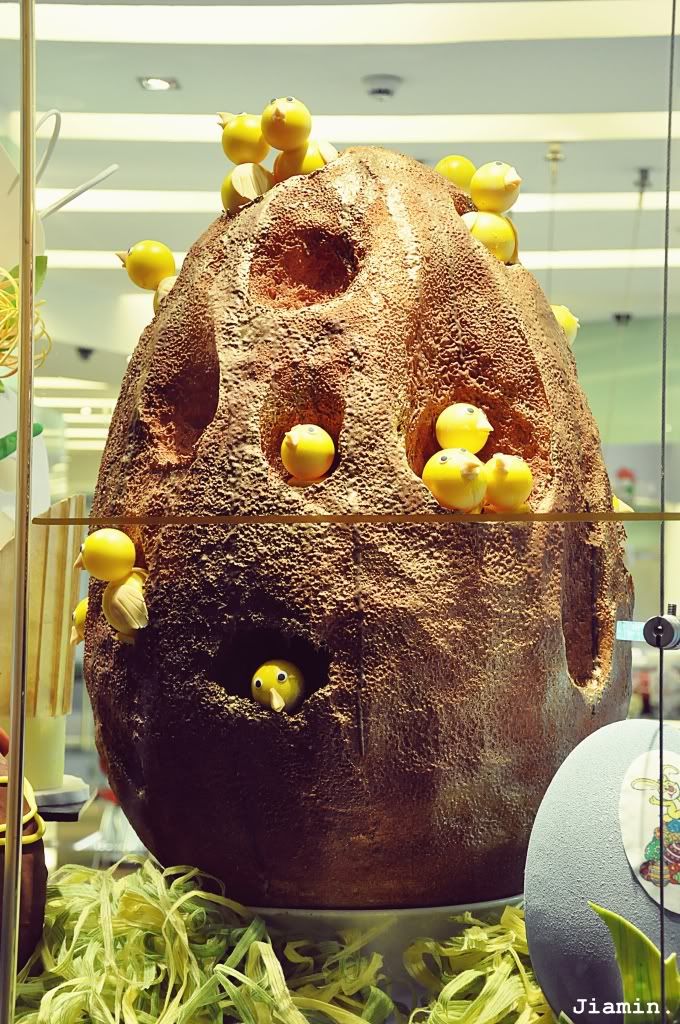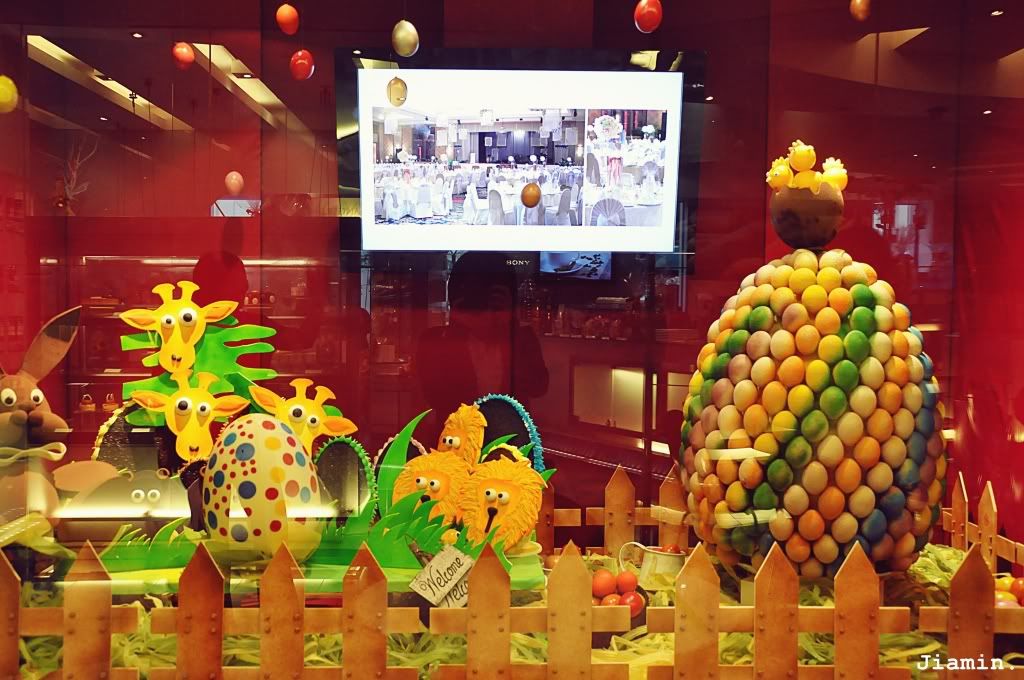 I just knew that there's this day called Easter Day but I don't know how it is celebrated by the people from which country, and how it started yet I'm so lazy to read the paragraph on Wikipedia. :P Easter eggs then become one of the decorations of a tiny little bakery at a corner in the lobby, and there're a few in the restaurant where we had our buffet lunch too but I ignored. I thought there wasn't anything special until my third aunt told me a little bit about it at the bakery.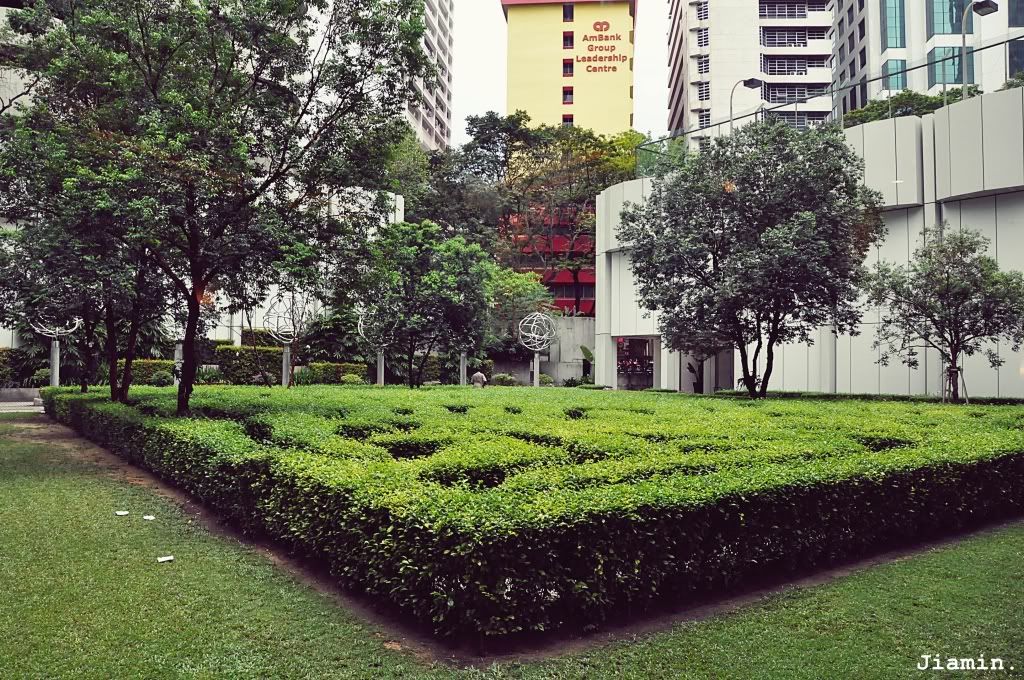 I wish I could enjoy my coffee or tea together with my Badman one day later at this beautiful garden. It could be better without the tall buildings all around as you can see in the photo above wtf.
The overall buffet lunch was fine I would say but some of the waiters and waitresses were so impolite that they never smiled at the customers at all with poor customer services in the meantime. Anyway, the foods were pretty yummy that I would definitely come again and I mean it, even though I have to be well-prepared if I'm going to drive. Their parking facilities are so poor and are yet to be improved! Before I forget, never ever ask me how much we have paid because even I myself have no idea too! My uncle was the one paying while my mum was the one paying the money to my uncle. Heheeeeeee! ;D
Lemon Garden Café
Lobby level of Shangri-La Hotel, Kuala Lumpur
Tel: +603-20743900
Hours:
6am to 1am daily
x.