Good day peeps! I hope your days have been going as good as you wish them to be, mine are not as happening but there haven't been any days that I would yell at the wall about my boredom I guess. ;) Just so you know my eldest brother and his friend,
LJH
had just opened a badminton hall and a sports house at Sri Sinar, namely Pusat Badminton Sri Sinar and JJ Sports House respectively, in which I have already done doing the review earlier. Click
here
if you have missed it, just in case. The title actually says it all; the opening ceremony has successfully done yesterday and yes, it's finally time for each and every one of us to take a deep breath after all the jobs.
Click
here
to take a look about the detailed information about the grand opening before you start viewing the following photos! :)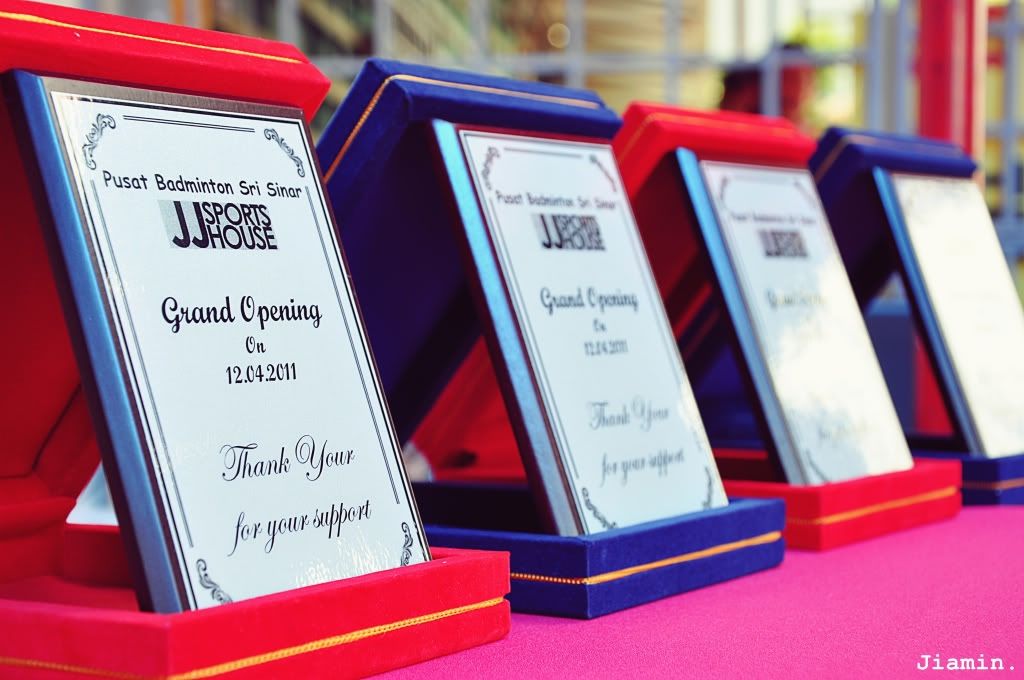 Certainly, souvenirs must be prepared for the invited guests or the so-called VIPs which originally consisted of the FZ Forza representatives from Denmark, Mr. Bjarne Jeppesen and Mr. Thomas Walther, and the ex-national player of Malaysia who has won the first runner up in 2003 Badminton World Championship, Mr. Wong Choon Han.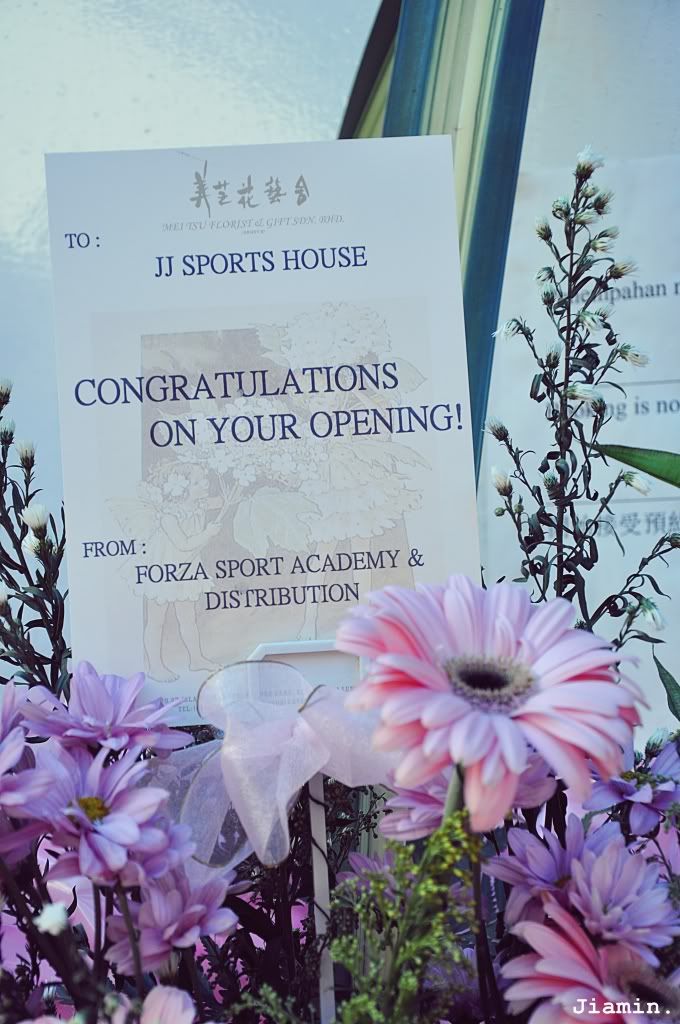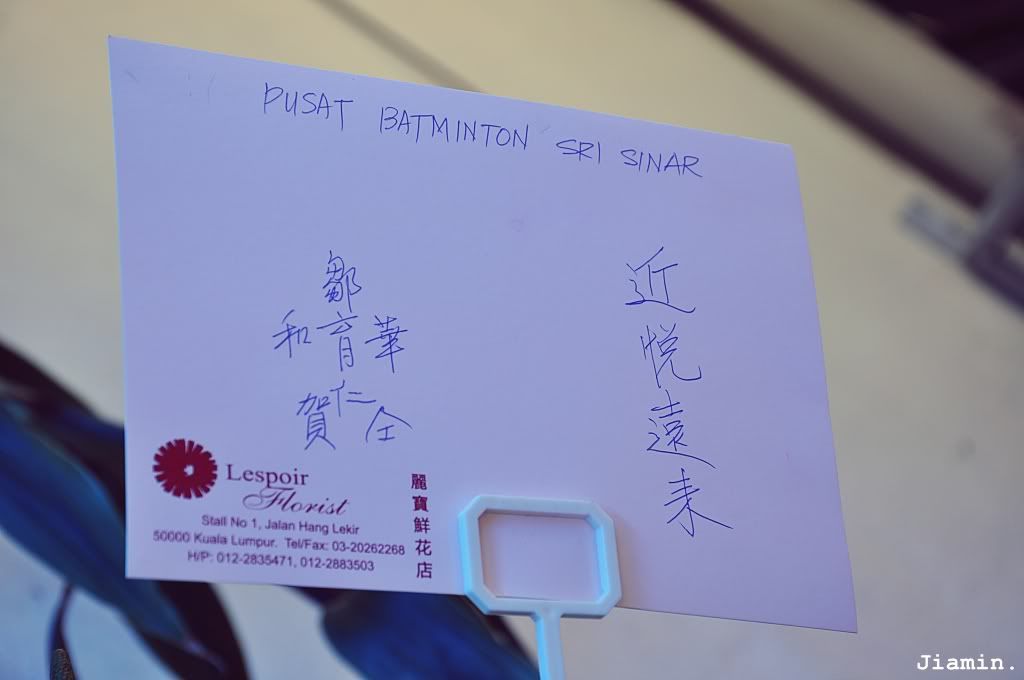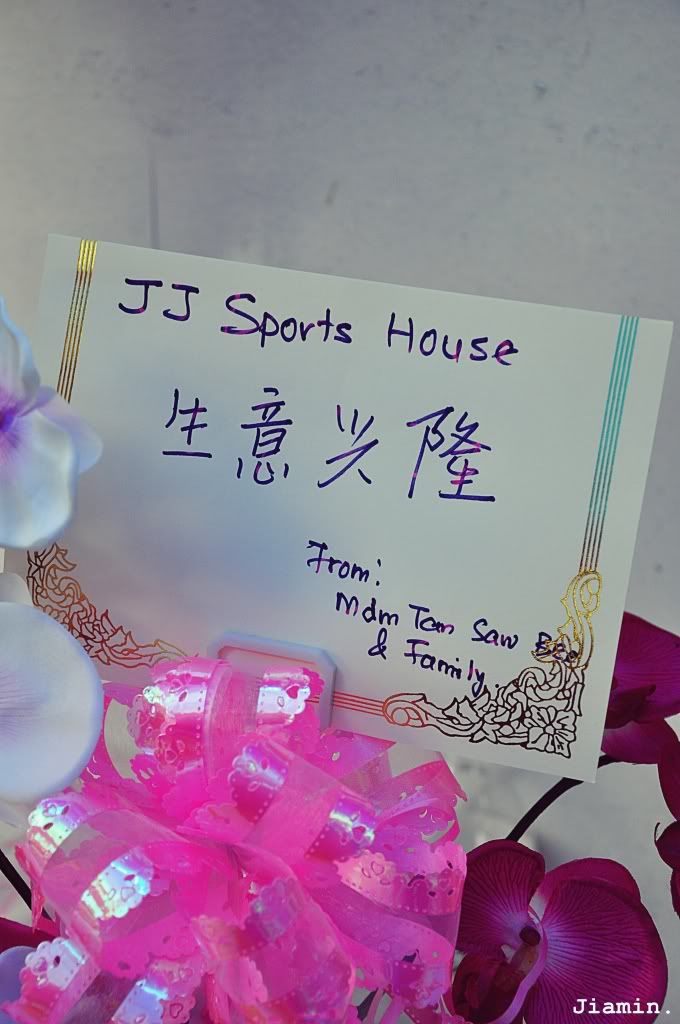 Bouquets of flowers were gifted by some of the guests that you can see from the photos above even though these were not really necessary, but we have no way to reject so yes, thanks a lot for your kindness if you happened to be one of them who sent us the bouquets. :)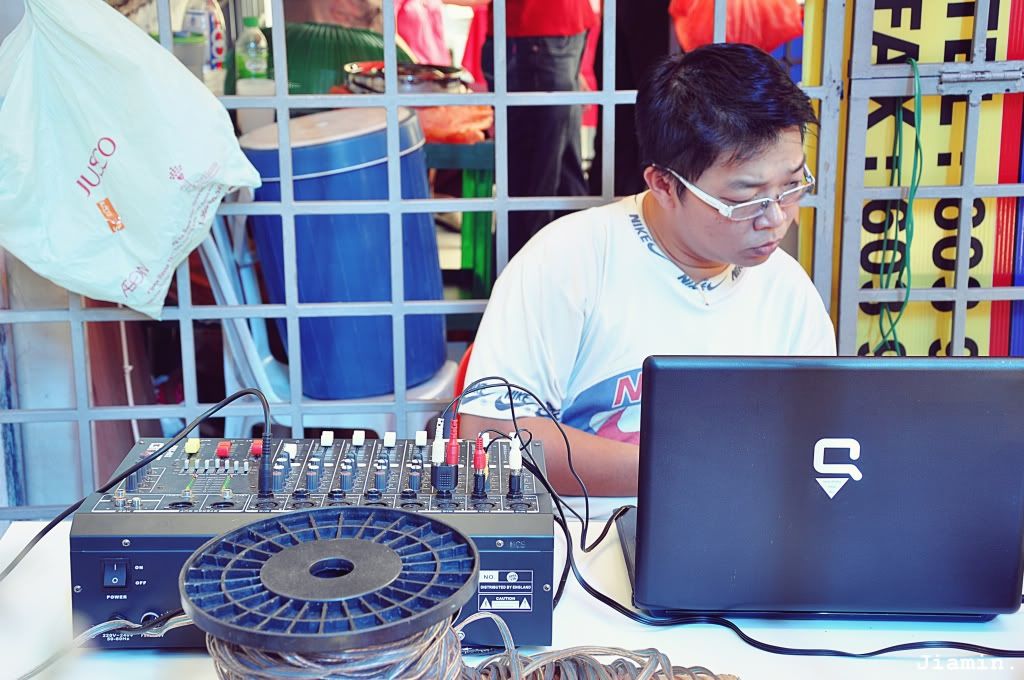 Rocky, whom I knew him as a scout, was invited to be the DJ as well as the host of the day because things always go smoother when they are under the cooperation within close friends, to be frank. The funny part was that when he was officiating in Bahasa Malaysia, he actually mixed a little bit of English and I was laughing at a corner. I wasn't being mean, for your information, but the laugh just couldn't be controlled.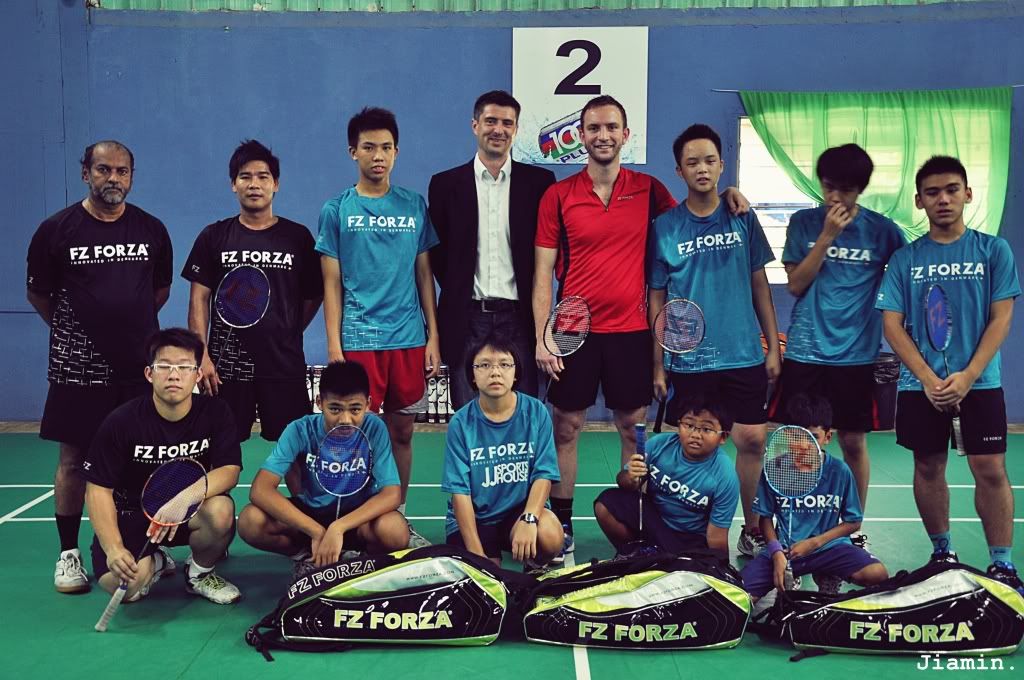 Due to some problem, the ceremony was forced to delay and so, a group photo of all the FZ Forza representatives including the young ones was taken. The one in formal attire was Mr. Bjarne while the one in red was Mr. Thomas; in case you still couldn't find out who I am talking about, they're the tallest guys in the photo above. Clear enough?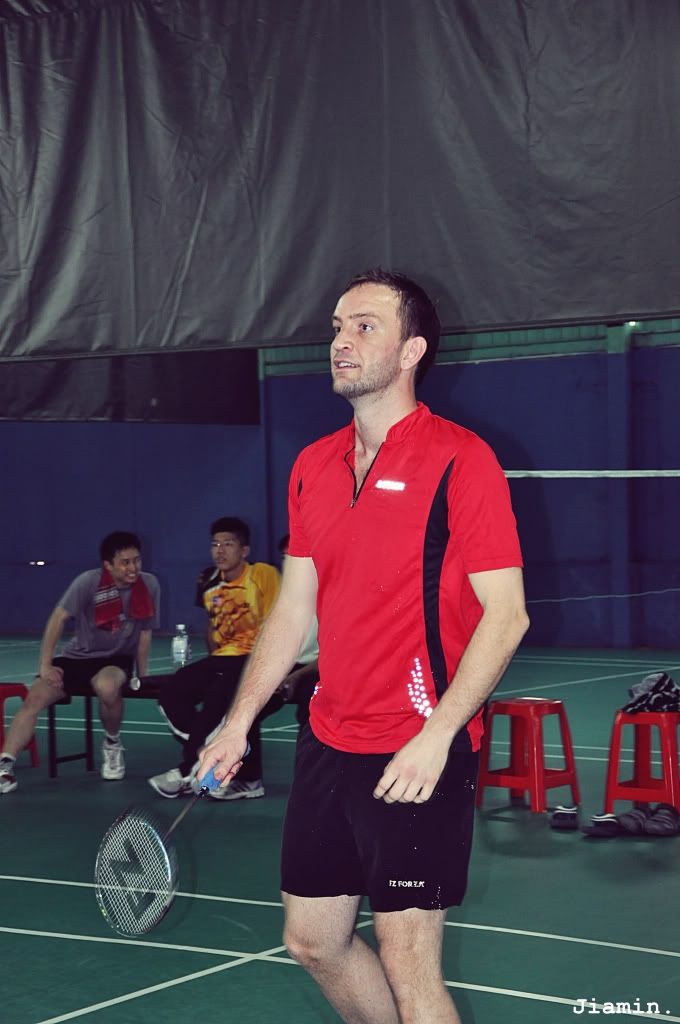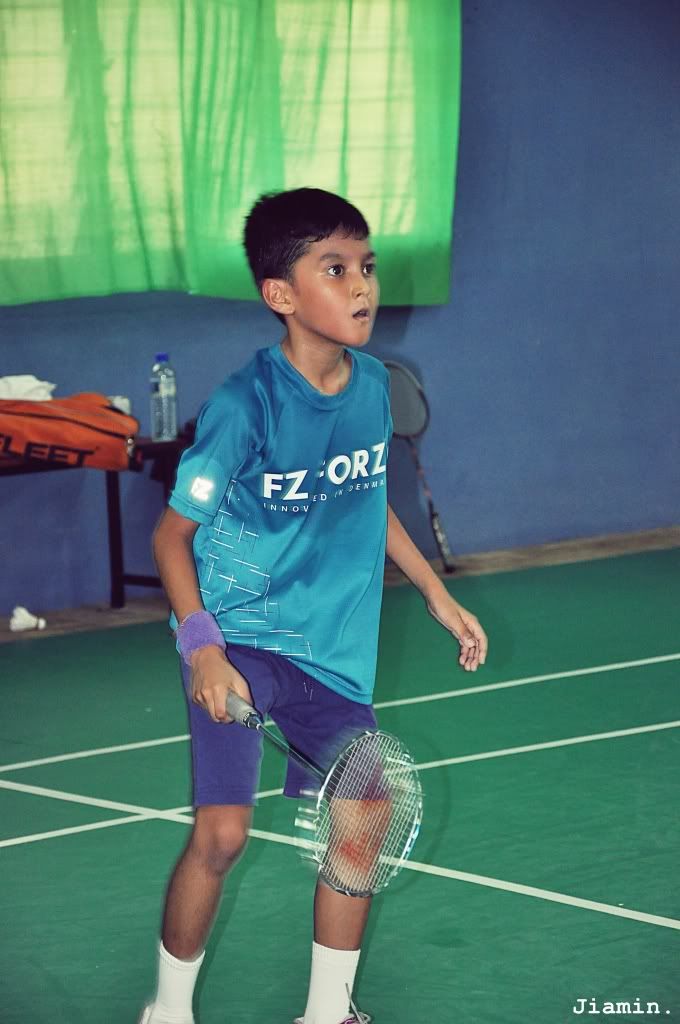 This kid was supposedly the youngest kid among all of them who were wearing the same T-shirts on that day, and he was playing with Mr. Thomas at the moment.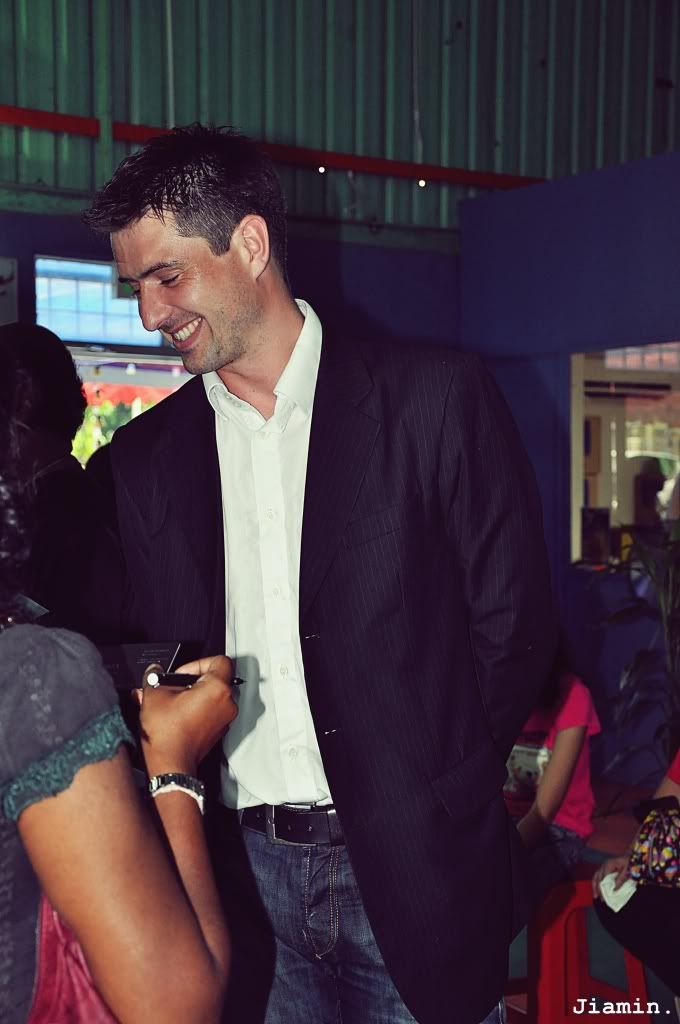 Meanwhile, Mr. Bjarne was being interviewed by the invited reporters from New Strait Times if I'm not mistaken.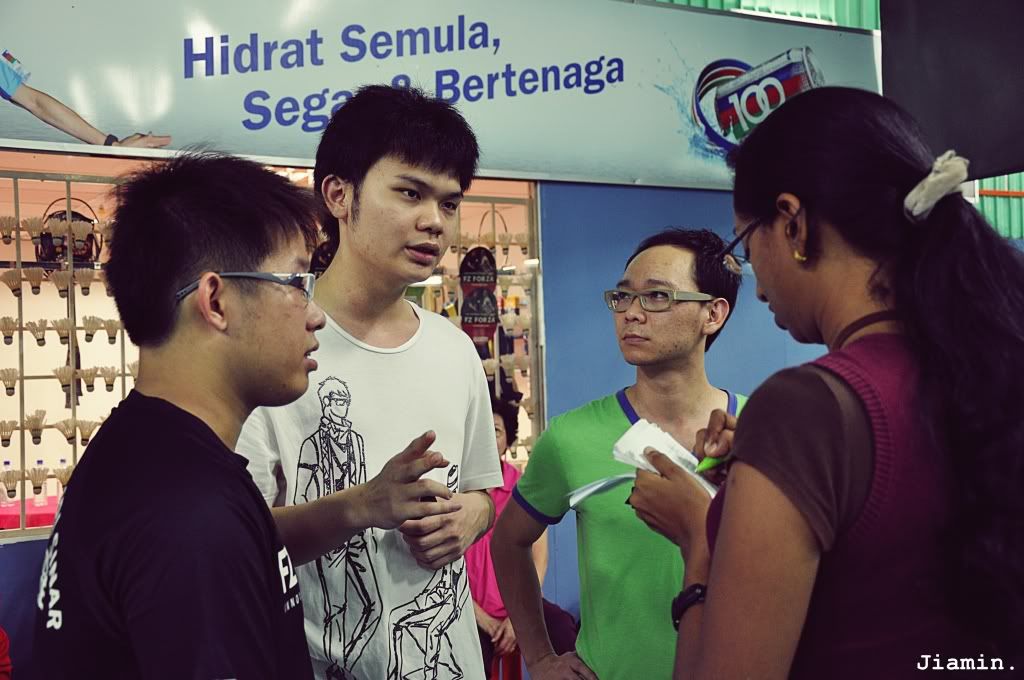 The owners of Pusat Badminton Sri Sinar, LJH, and the owner of JJ Sports House, who's also my eldest brother, were as well being interviewed by the same persons after that.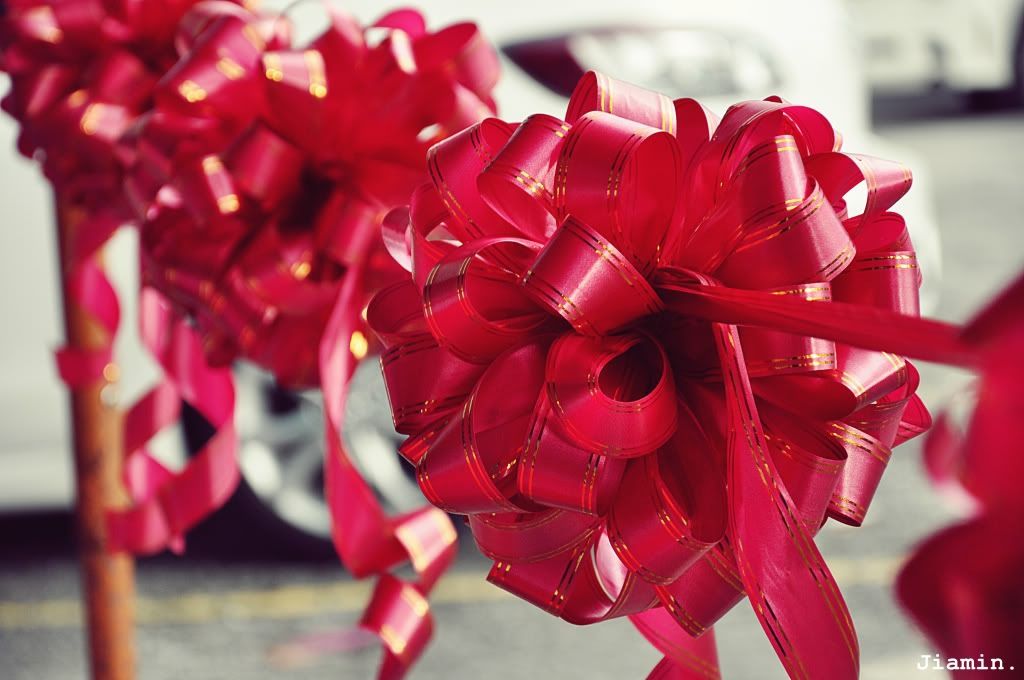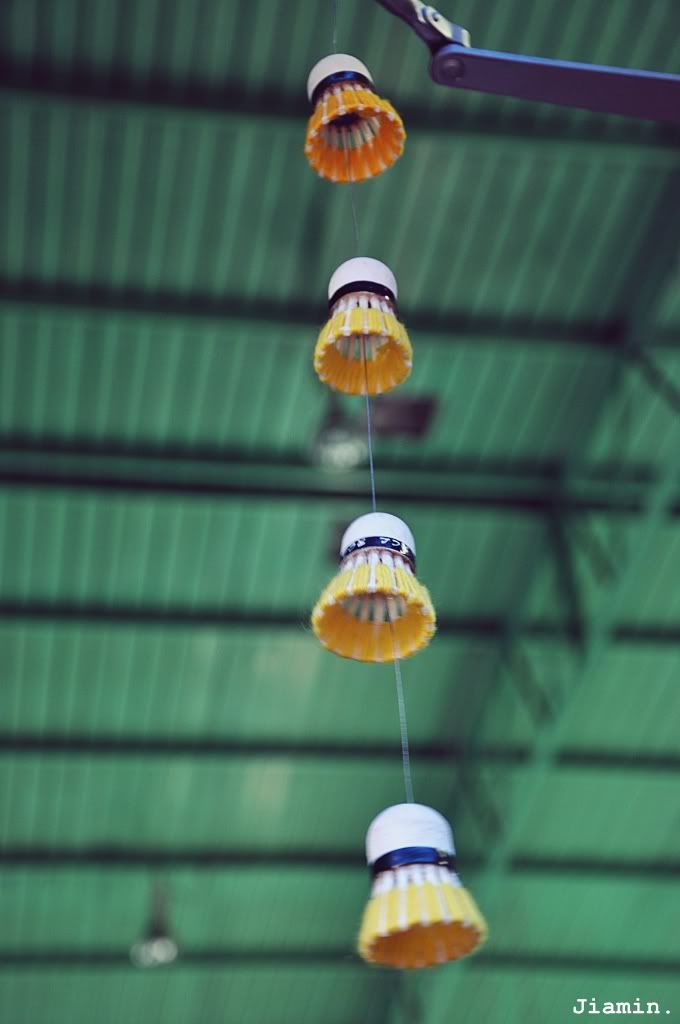 The cute decorations could be seen everywhere from the main entrance to the office. :D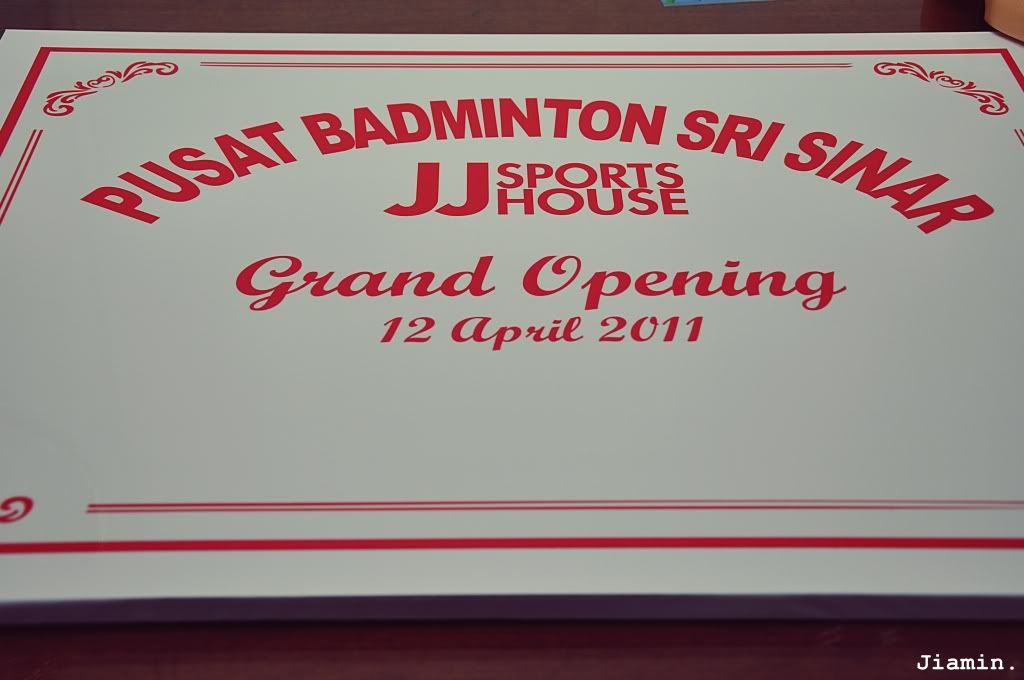 It was a signature board specially done for the FZ Forza representatives to sign on as something to be hung in the office.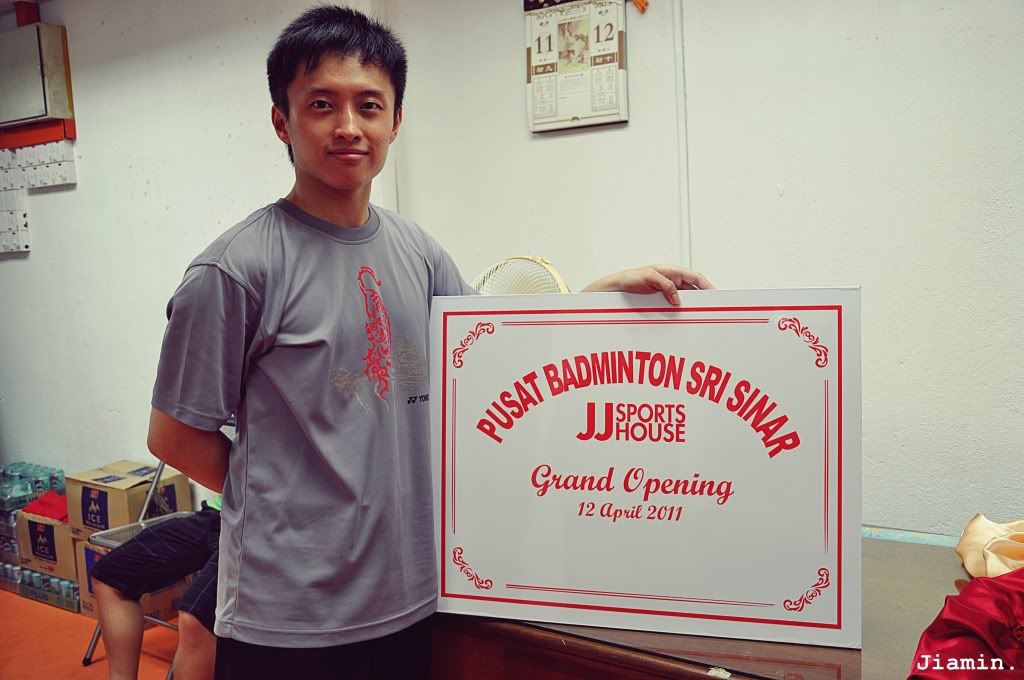 My cousin brother was the FZ Forza representative wannabe. LOL! :P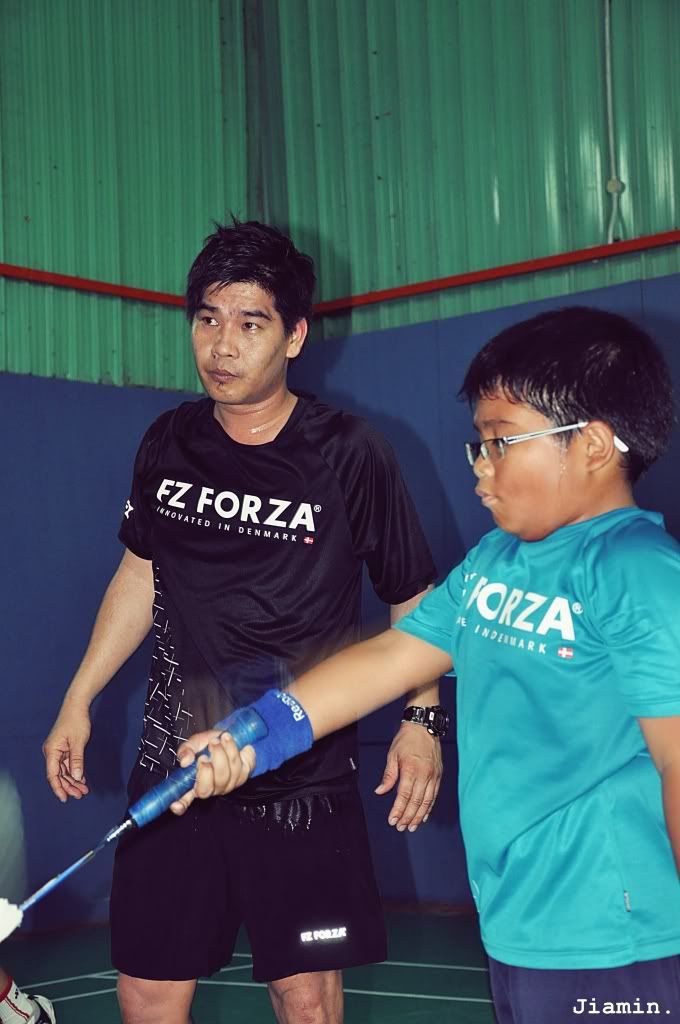 Coaching was going on with Jacky leading his students while things were still being delayed and everything was totally messed up because of Mr. Wong Choon Han. The ceremony was supposed to be started at 5pm but after 5pm, we received a text message from him saying that he wasn't able to come because we have FZ Forza as our main product or something like that, and he didn't want any troubles to be caused. I'm not going to comment about it but seriously, he should have informed earlier instead of not answering the calls until when the fixed time had passed. :(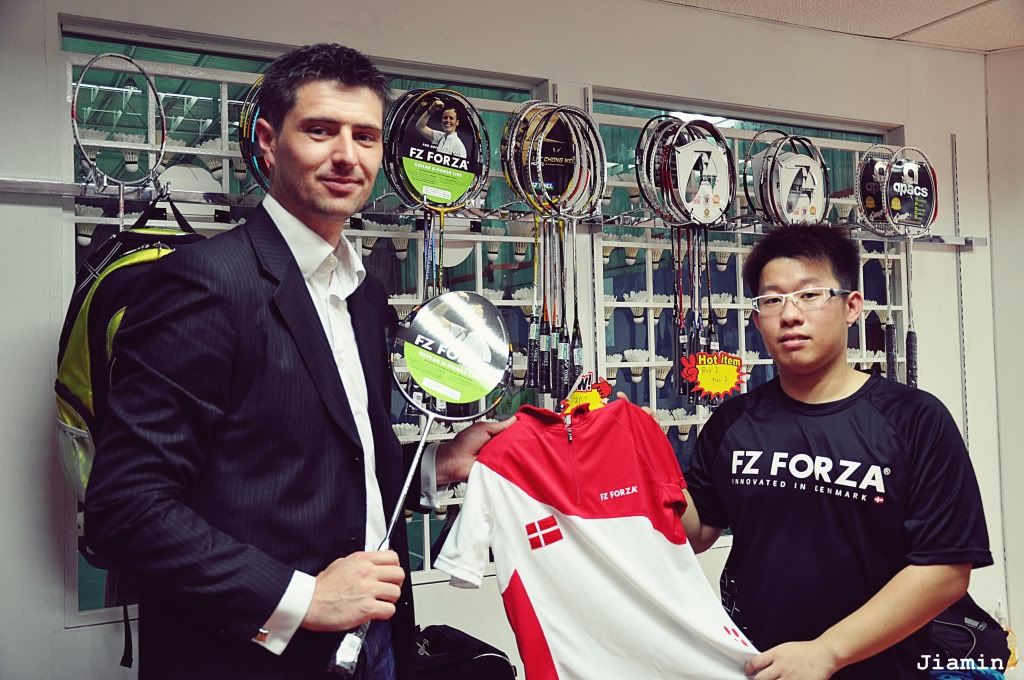 Let's not talk about the disappointing ones. To kill time, the media brought Mr. Bjarne and my eldest brother as the owner of JJ Sports House into the office and a simple photographing section was then going on. My cousin brother and I were basically laughing soundlessly behind because it's funny to see the photographer who represented don't-know-which-newspaper telling them to act as if they're really chitchatting about something interesting.
Once we had confirmed that Mr. Wong Choon Han wasn't coming, the ribbon-cutting ceremony started right away in the hall since it was raining heavily outside. That was one of the worst part of that day I supposed.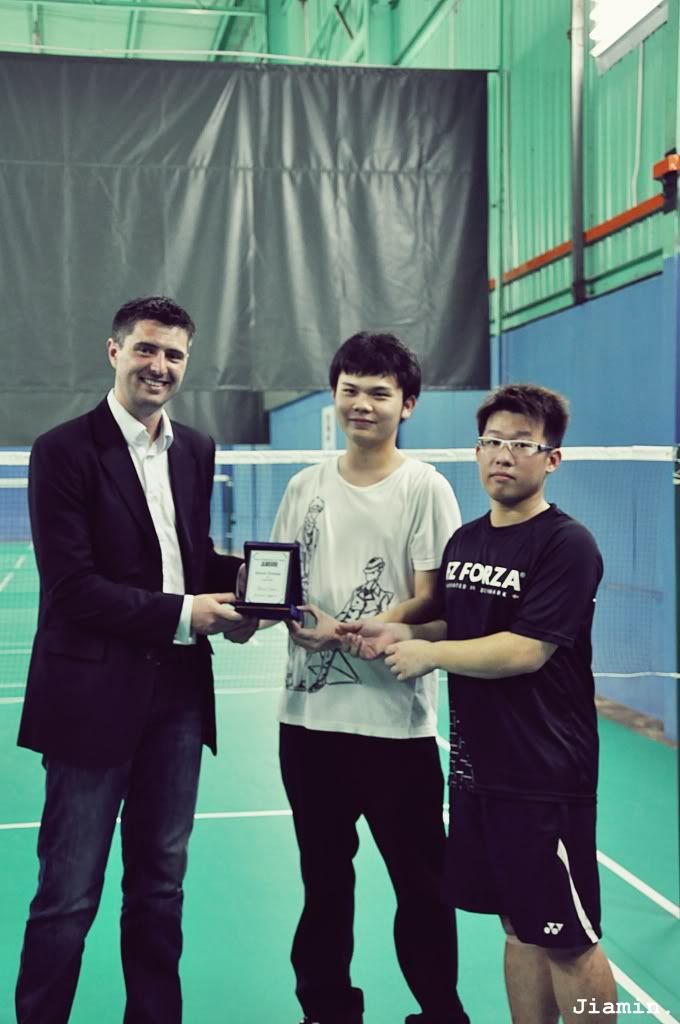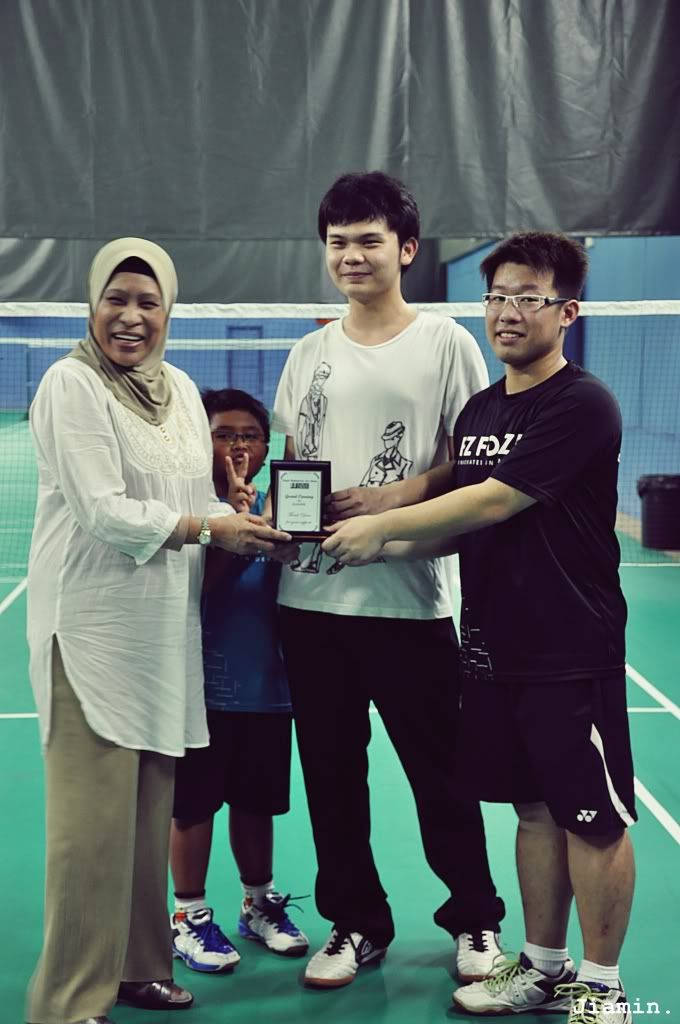 Souvenirs were then given to the VIPs who attended including the Malay lady whom I have heard that she's a friend of LJH's dad and she's pretty high-ranking. If you have noticed, a kid suddenly appeared in the last photo with a peace sign for God's sake. I was shocked too!

Another funny happening was that Mr. Thomas was playing badminton excitingly in front of the crowd when the host announced his name for twice or thrice, and the situation was pretty embarrassing because like seriously, even Mr. Bjarne didn't hear the announcement and none of them knew that the ceremony was still going on. Haha! That's cute! :P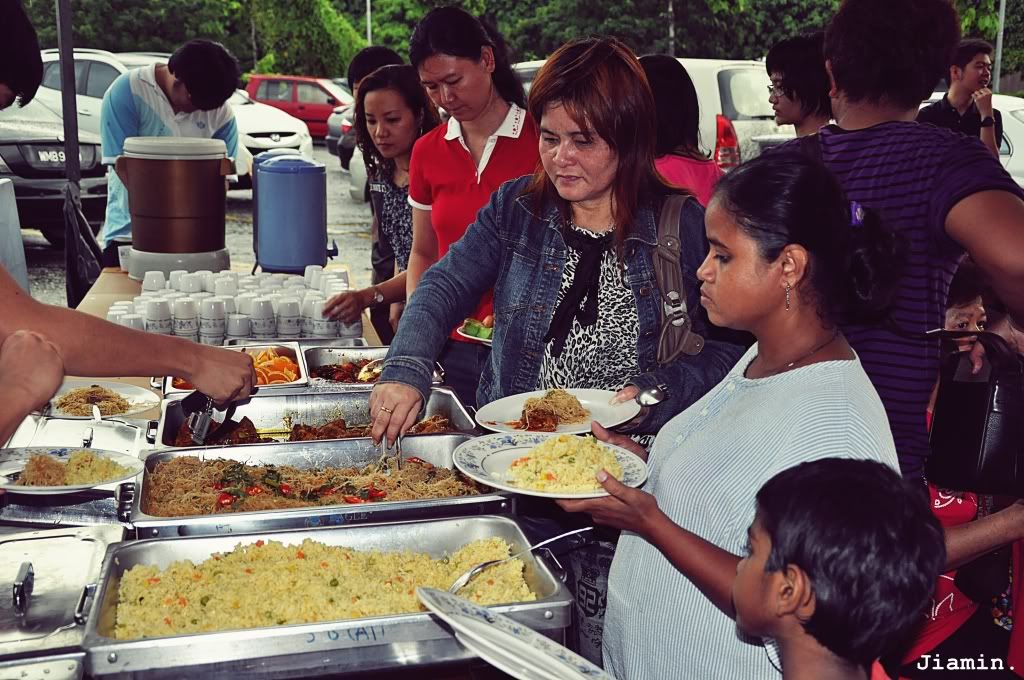 "A hungry man is an angry man," free buffet was prepared for the attendees so that they wouldn't need to suffer from hungriness.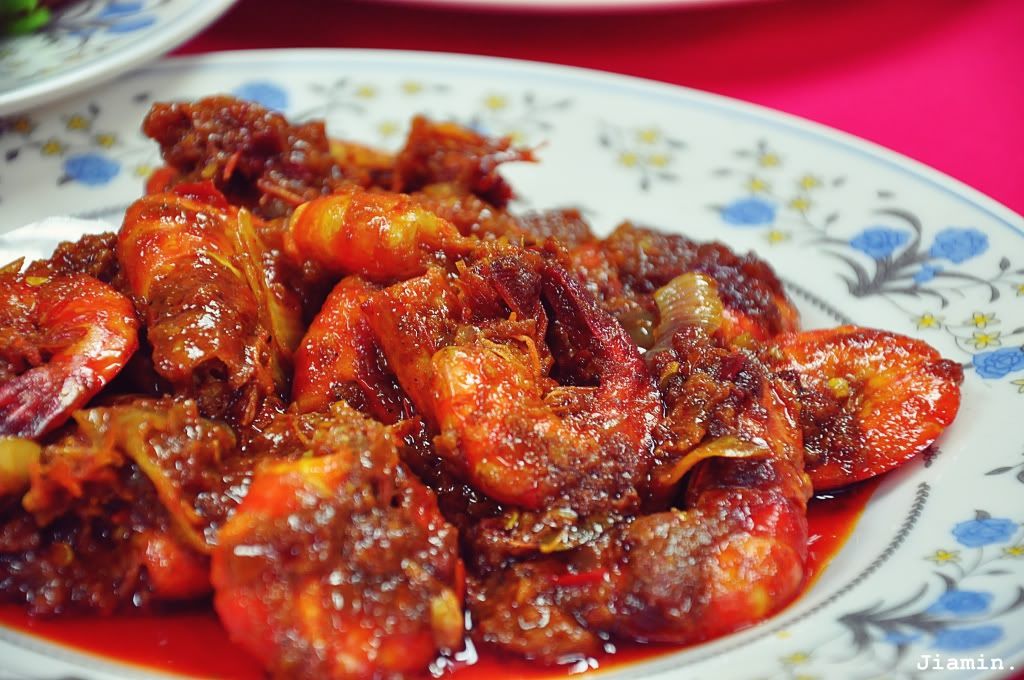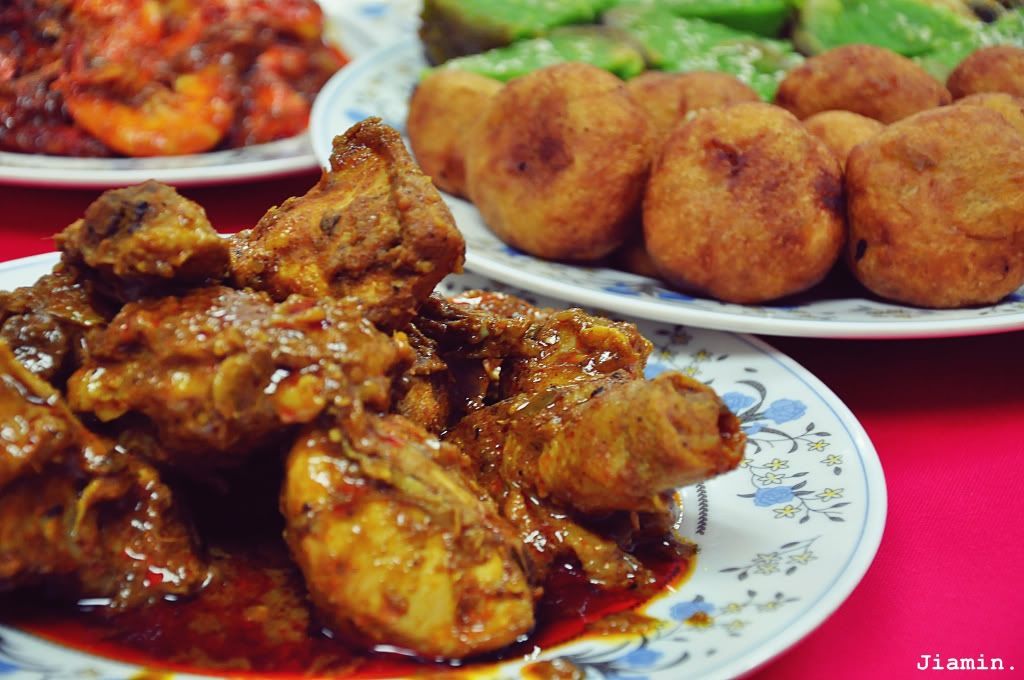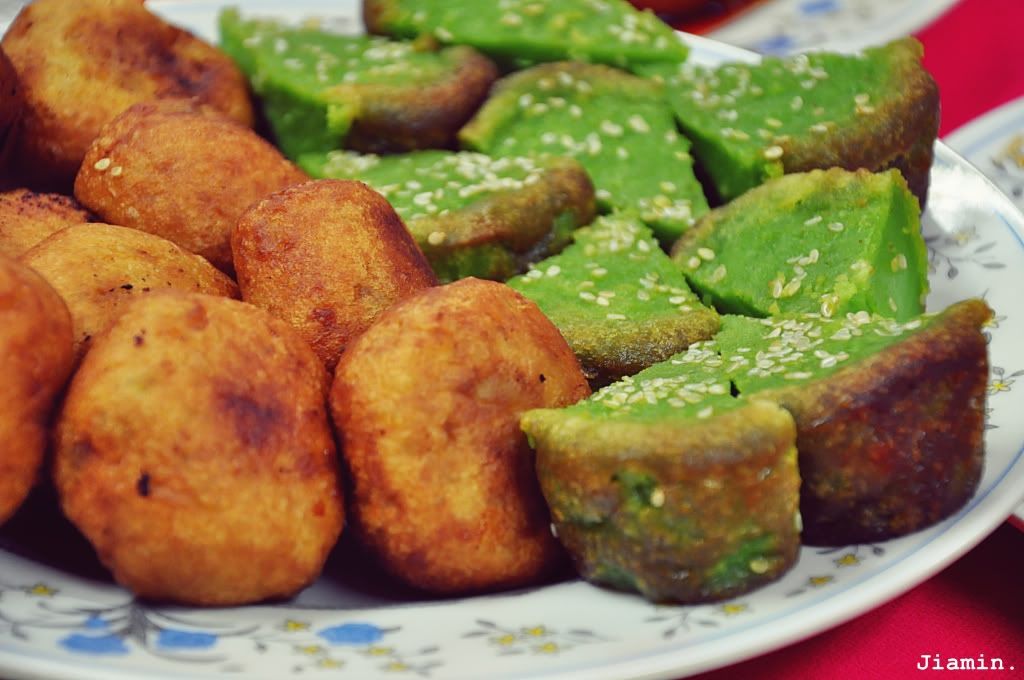 The foods served were all very delicious even though they're all halal, and it's a big waste if you didn't make yourself to come and have something free and yummy.
P/S: Some of the photos were pretty blur because I was running out of time to take their photos.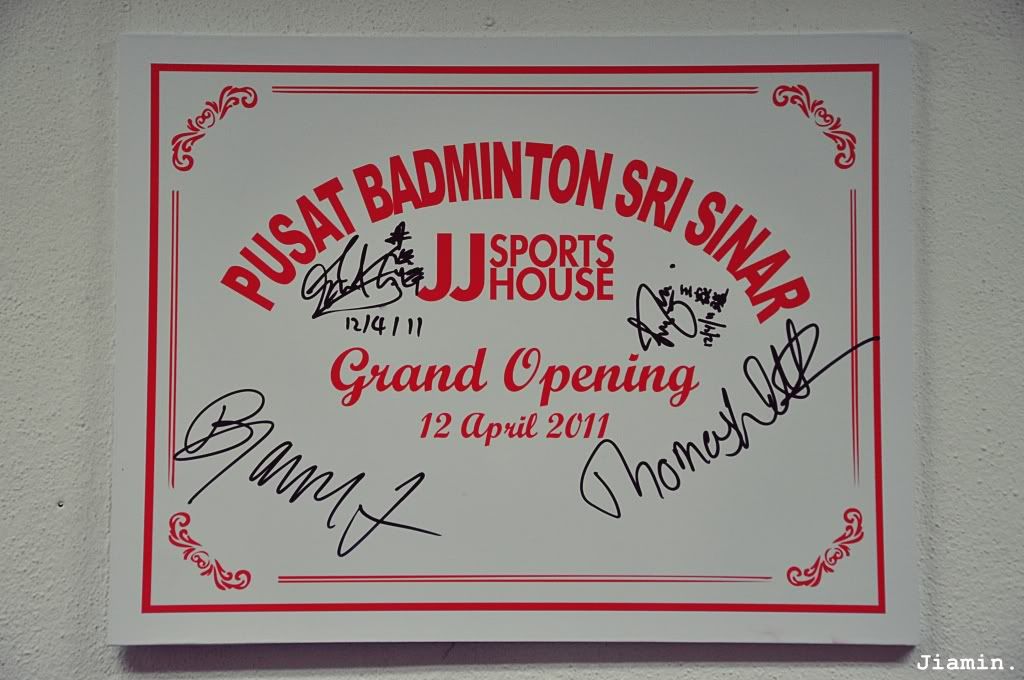 Honestly, I didn't know when this was being signed because I was sitting outside enjoying the foods together with LJH's youngest sister and his girlfriend. Hehe! It was then immediately hung on the wall in the office where everyone can see through every glass. Oh before I forget, the owners signed on the board as well. :)
The overall ceremony was simple yet grand even though some serious problems occurred before it even started, but after all it was still successfully done by those who had been working hard on it, including those who helped out throughout the ceremony. I hope things could be better and better day by day and the business could be even much better then.
Dear all readers, please support us with your "Like"
at this fan page
and if possible, share this around on your Facebook so that the people who are interested could come and try out at our badminton hall. If you are lucky enough to be recognized by me, you might as well get special price for any products that you purchase. And yes, FZ Forza is definitely one awesome brand that one of our frequent customers has been borrowing my brother's
racquet
every single time he comes because he said that the racquet is great. So what is your choice? :)
I hope to see you soon! :D
x.