With a total of 3 cars travelling all the way from Taylor's University to papa a.k.a Naeem's house in Ampang so much later than the said time, we arrived at the destination at around 9pm if I'm not mistaken, while the others who arrived so much earlier were starving crazily just to wait for everyone to arrive. Traffic jam along the journey was one of the reasons, but the extremely late departure time was still the main reason. :P The night was great despite something that distracted me so much, which it had already been solved earlier, and I had quite some sweet memories with some of the awesome people that night.
Not anything special besides the attendees who made the open house so much better than usual, the photos could pretty much tell you everything about the night.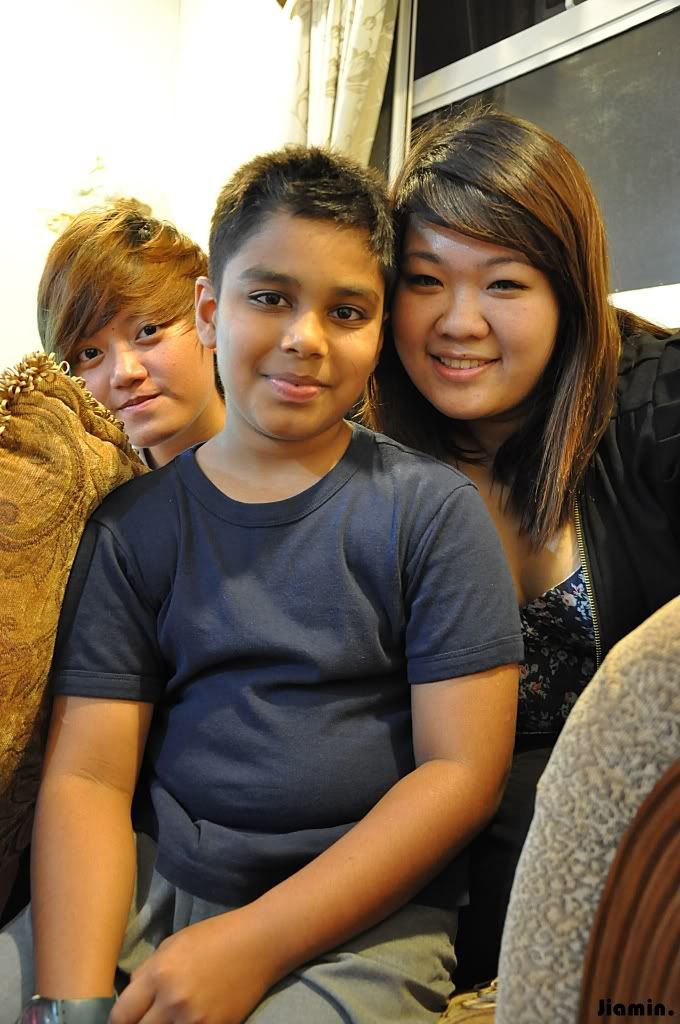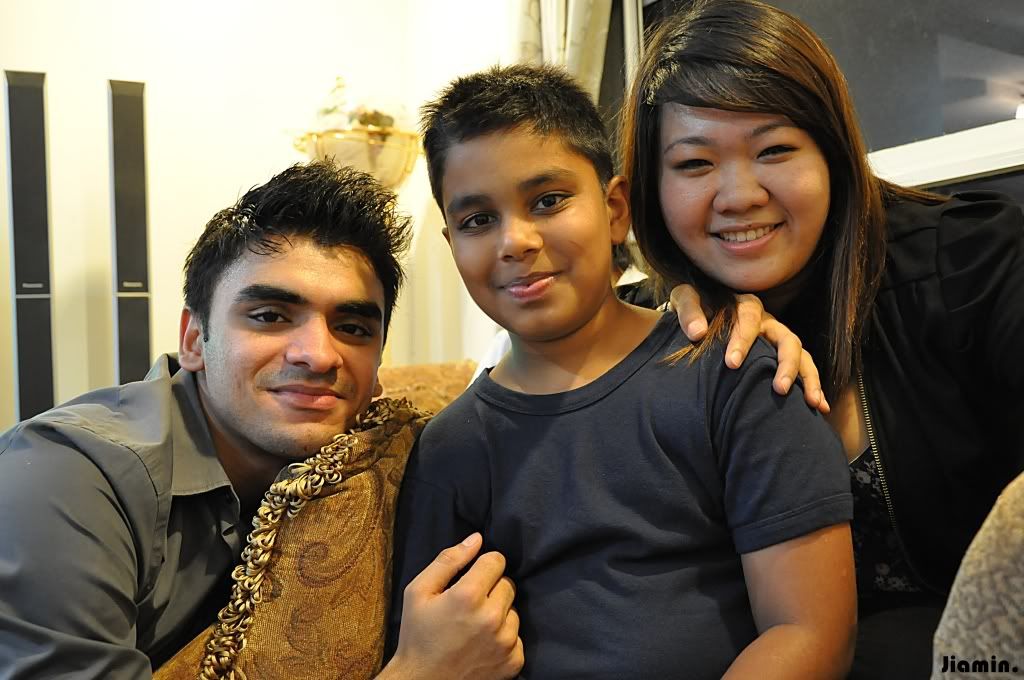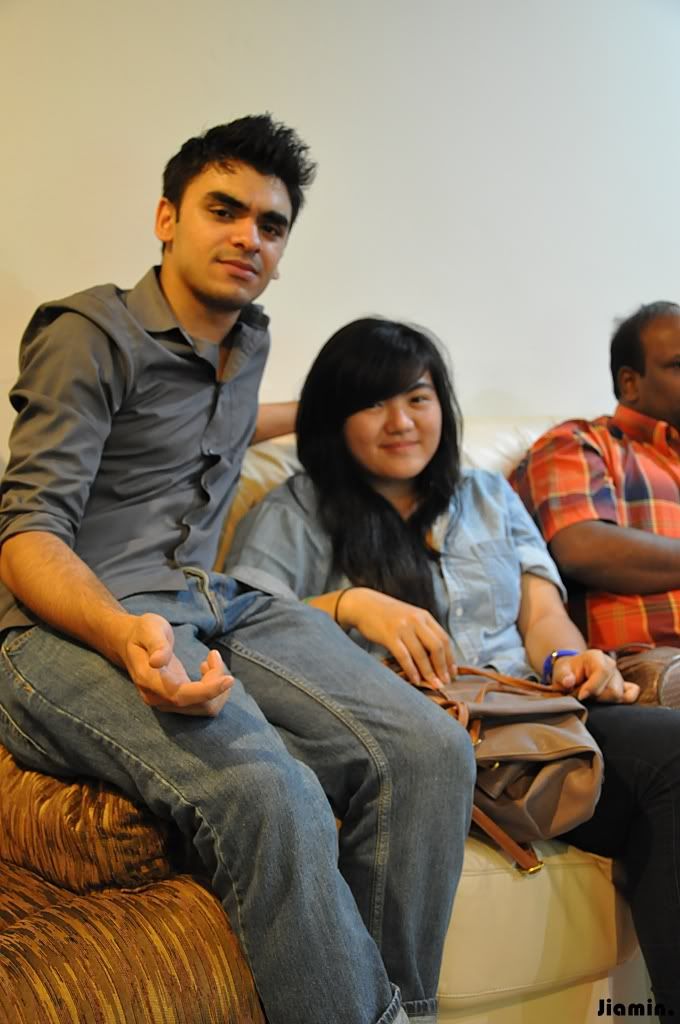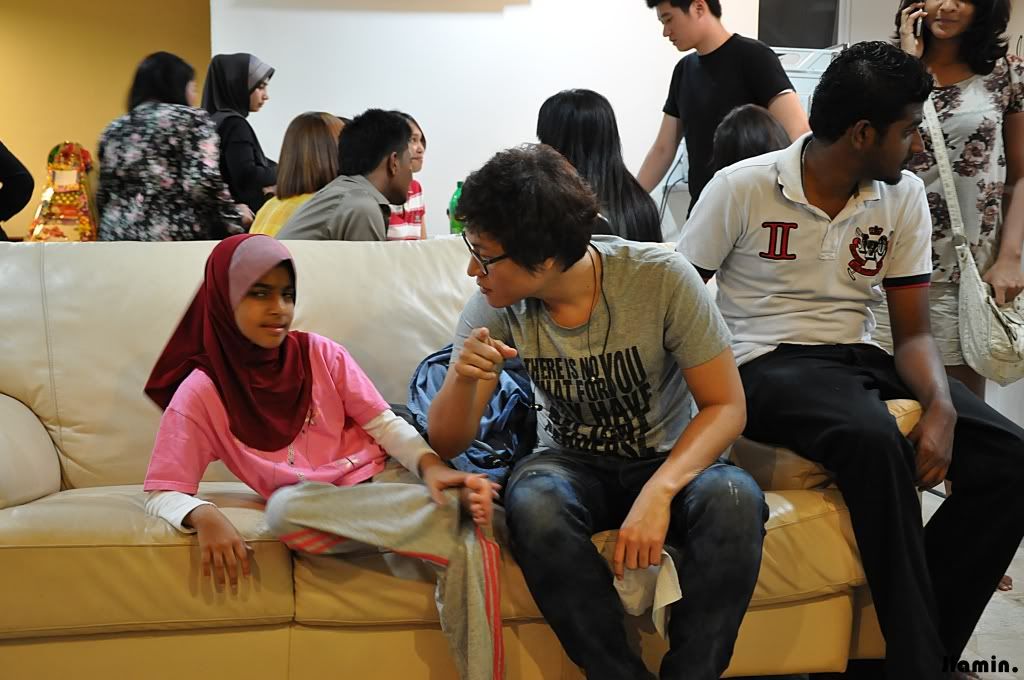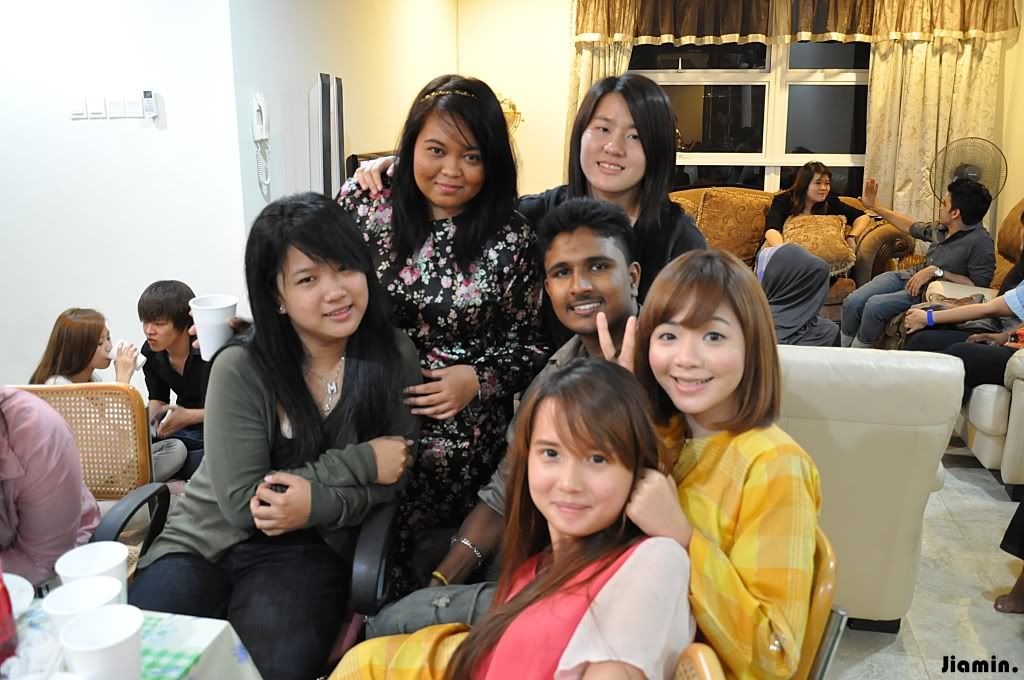 I personally love this very much!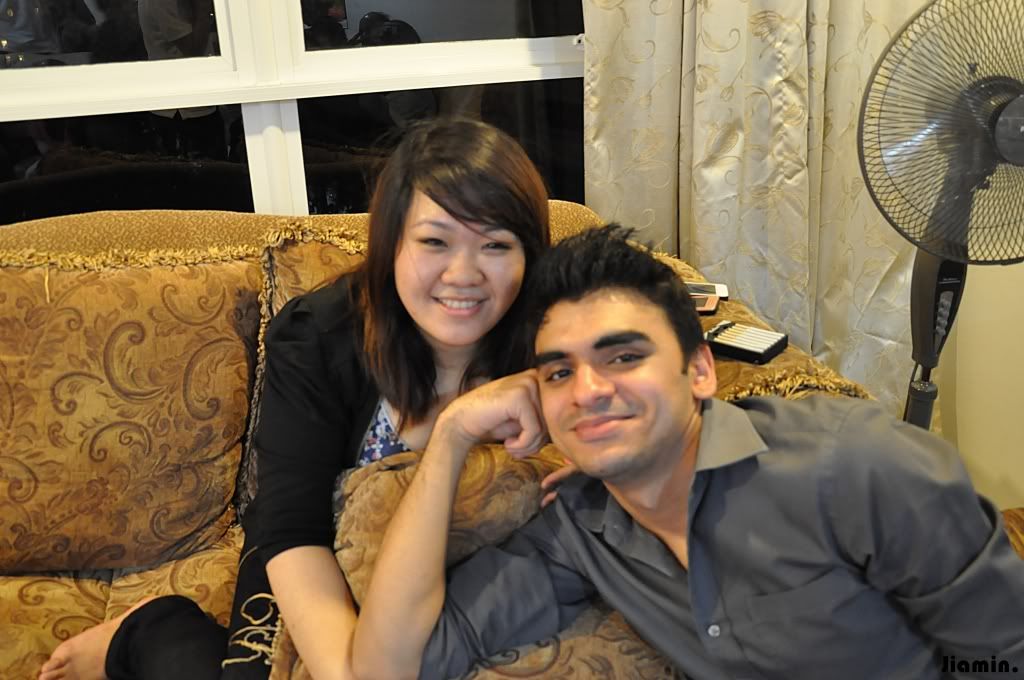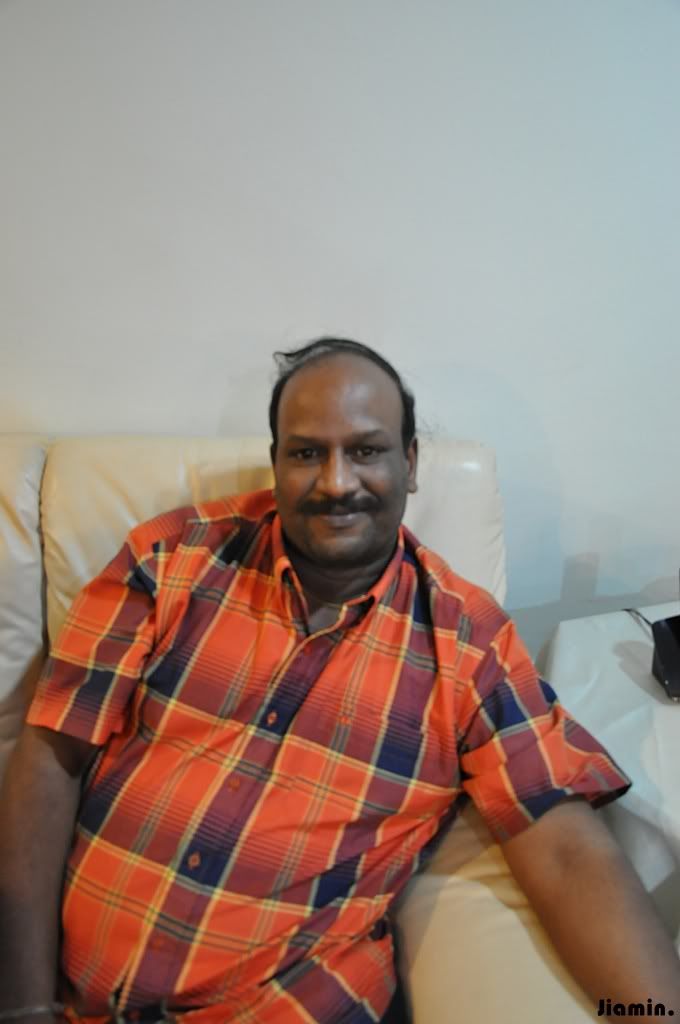 For your information, our beloved Mr. Nantha was invited to the open house too!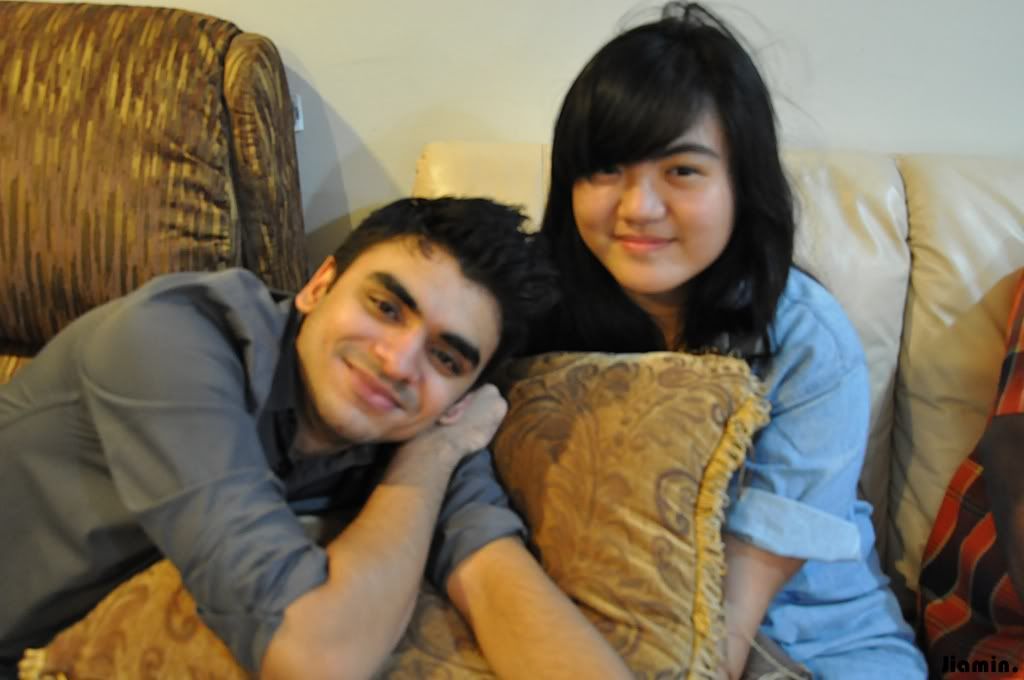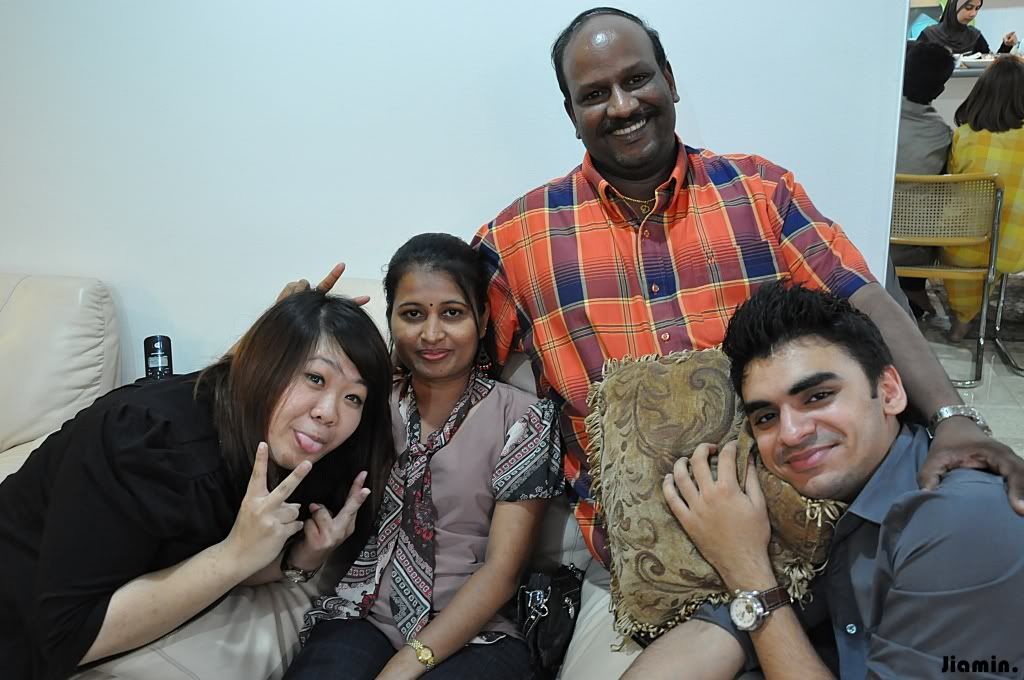 "If you haven't noticed, there are actually two pairs over here," said Mr. Nantha.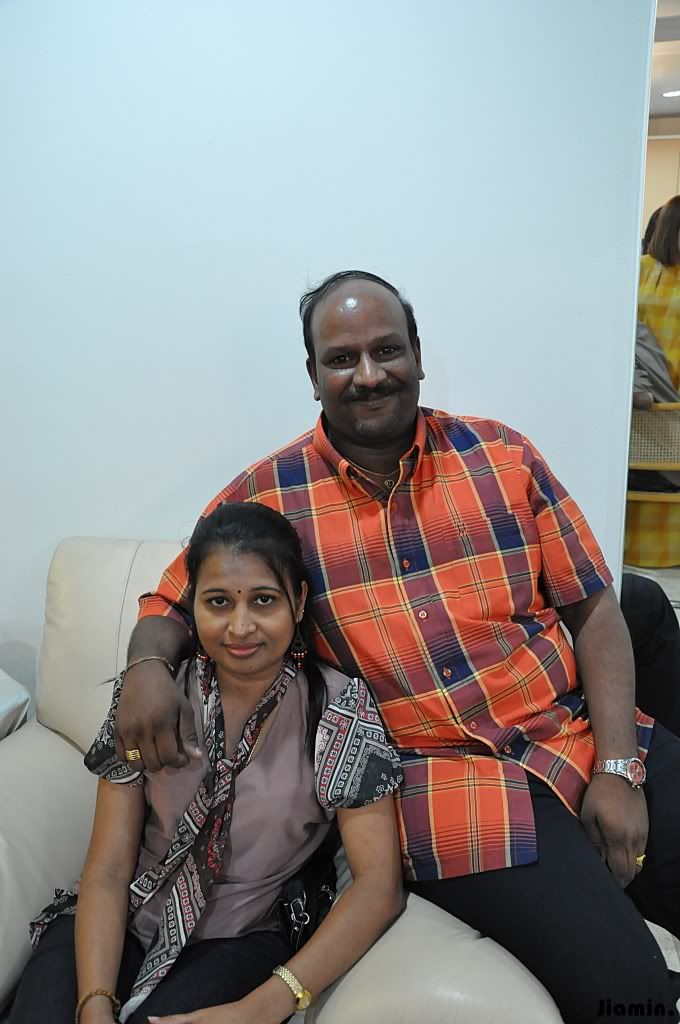 It's supposedly one of the girls' favourite places in the house.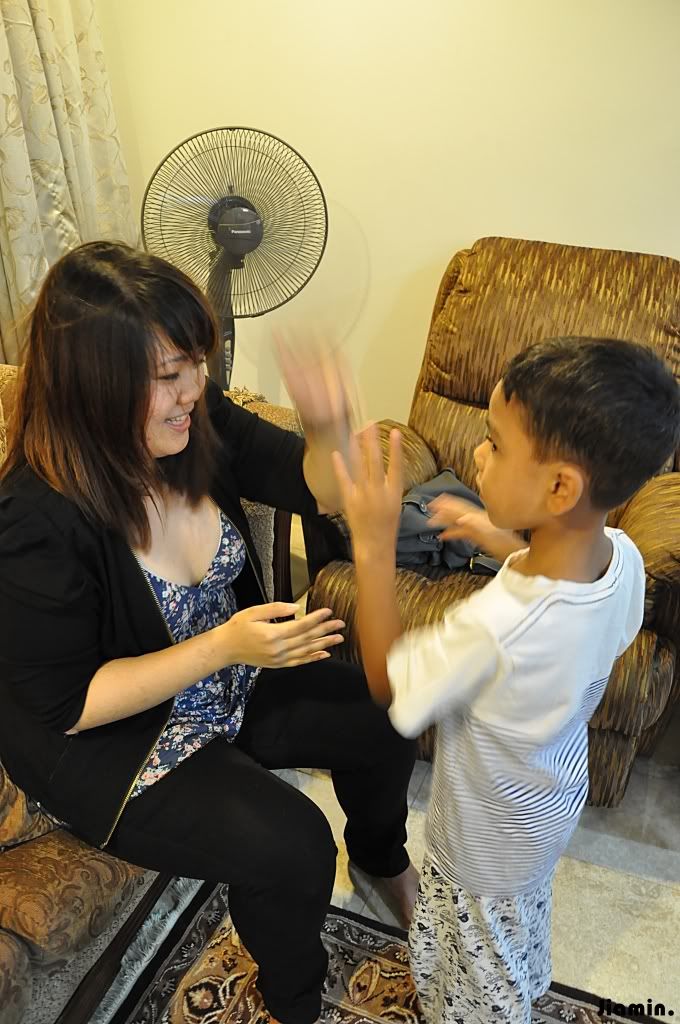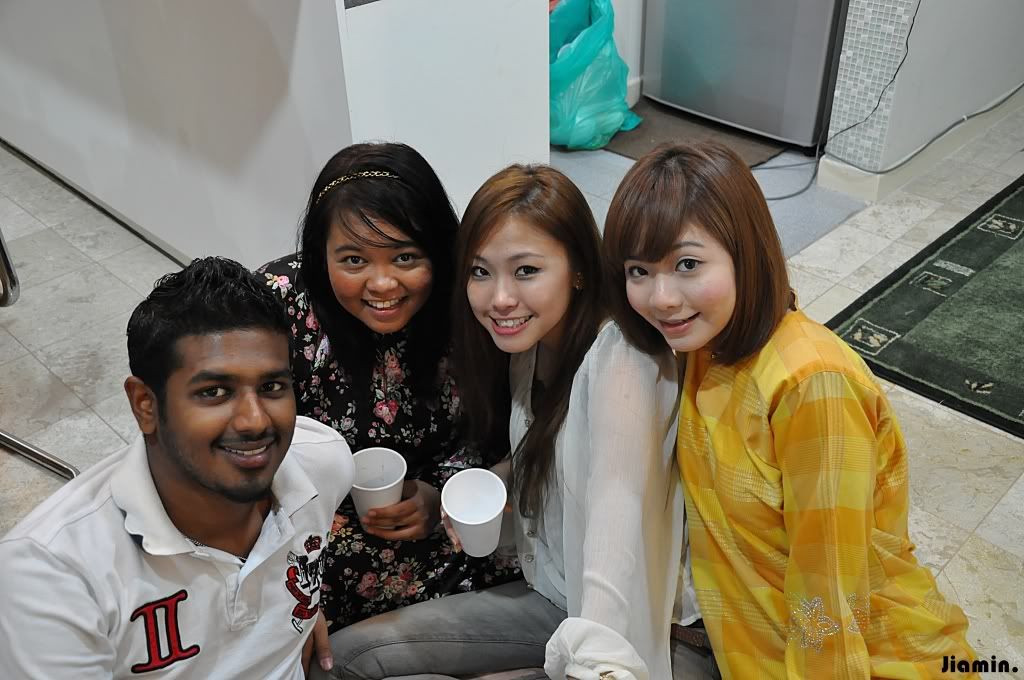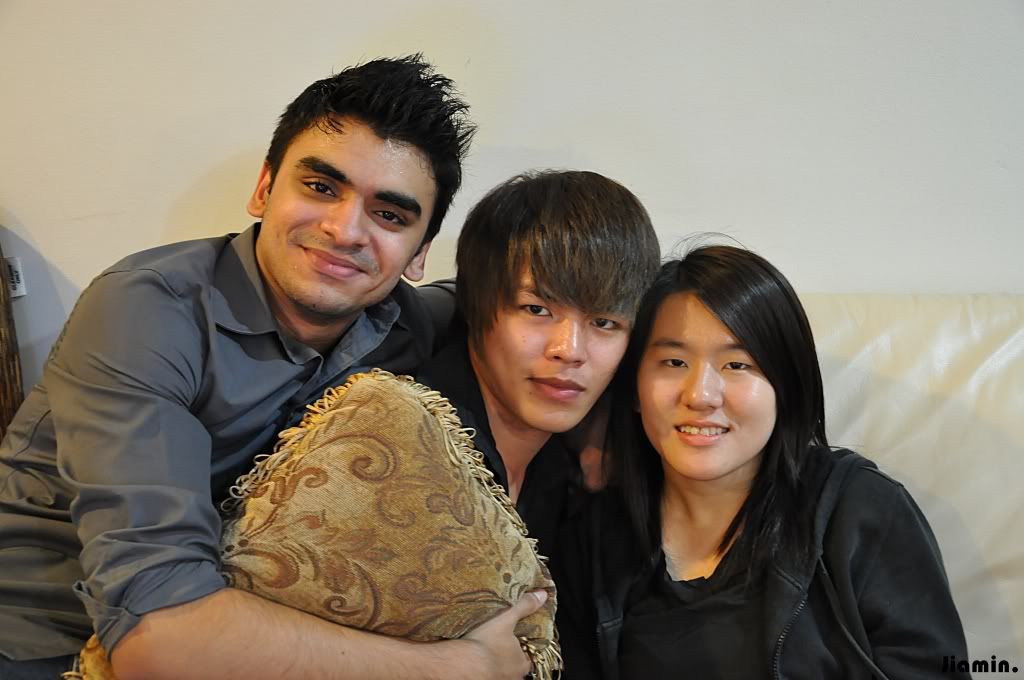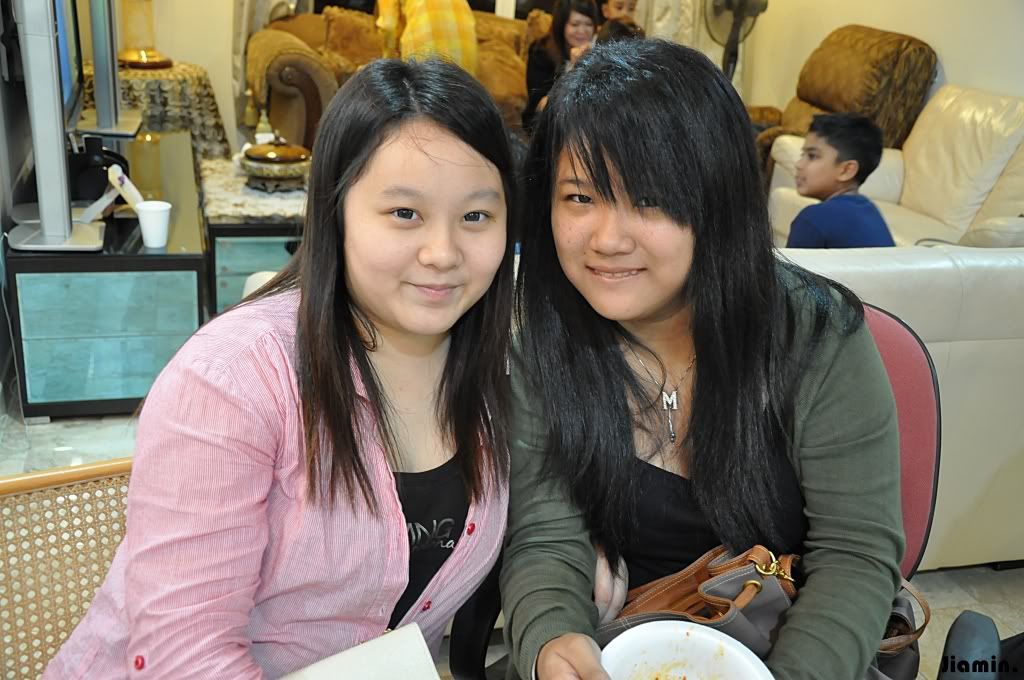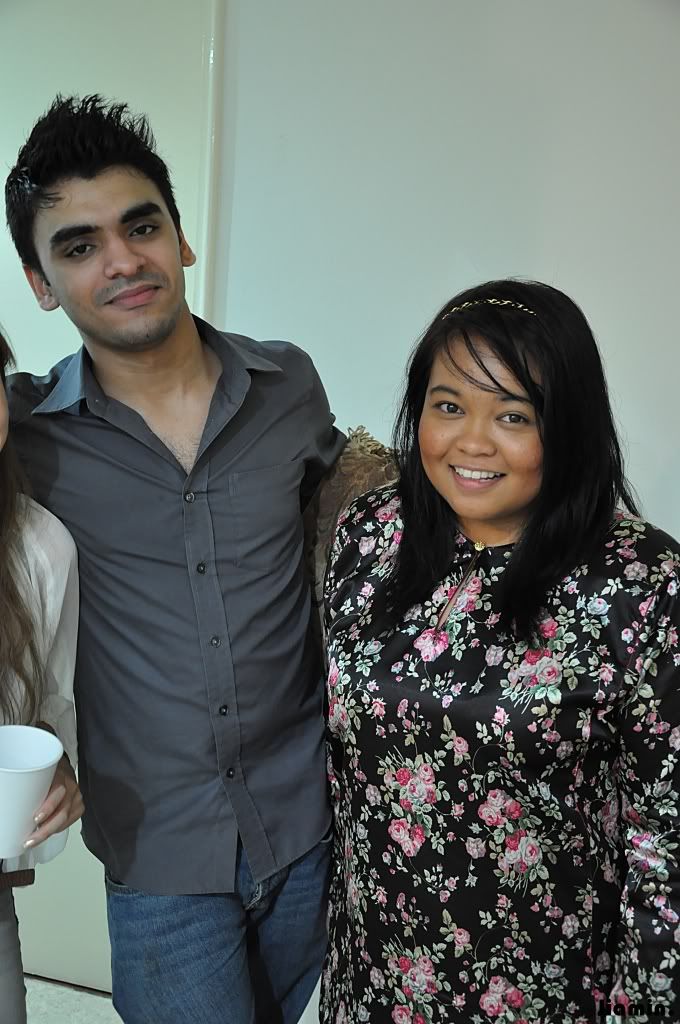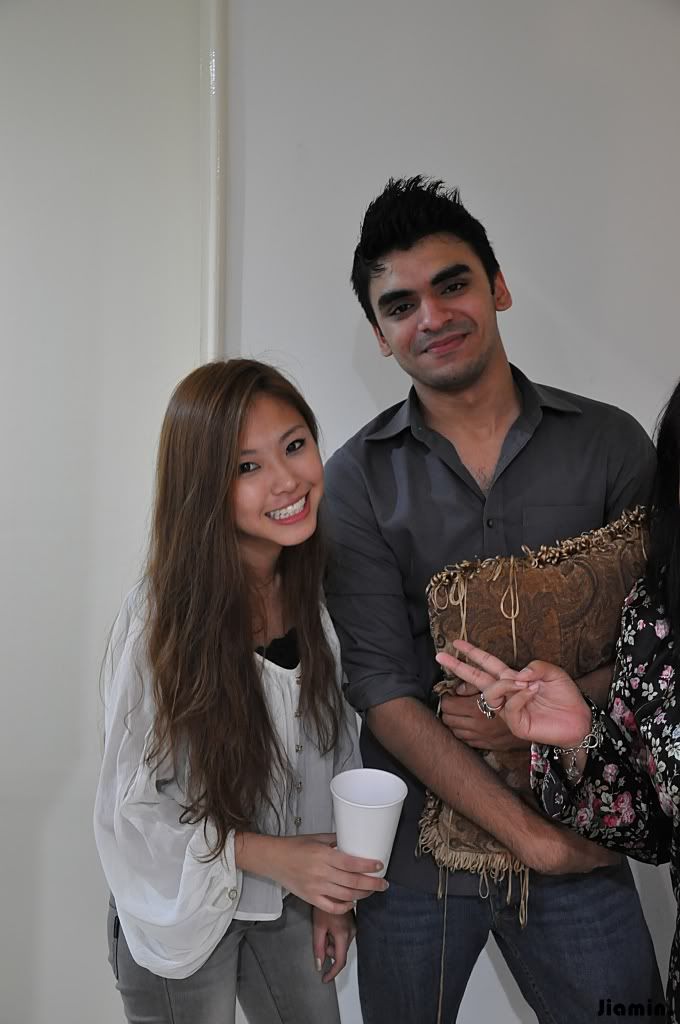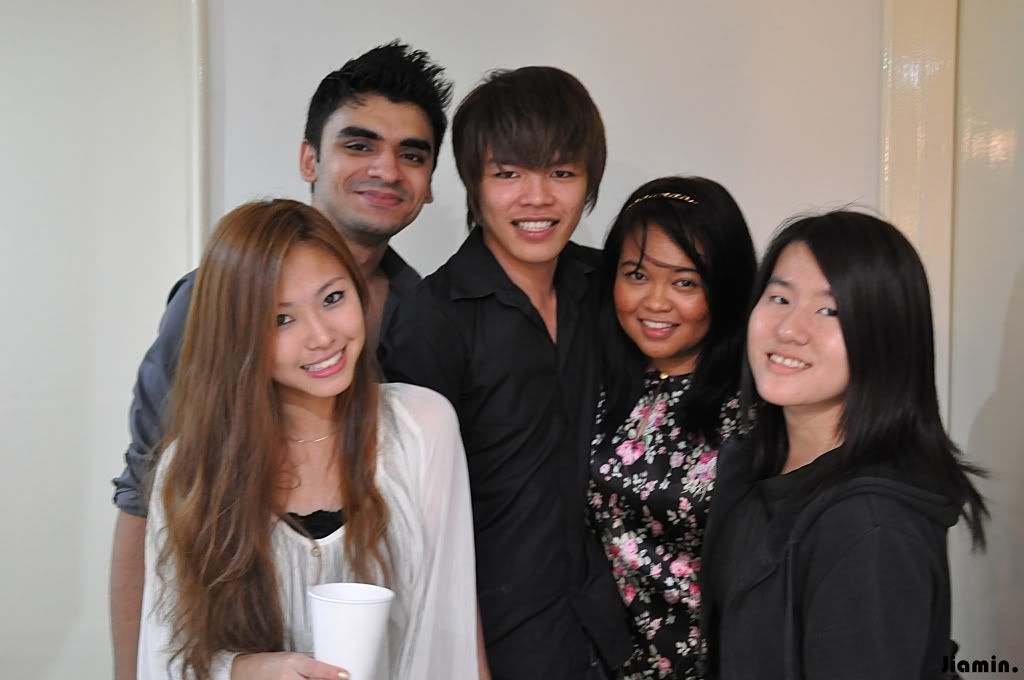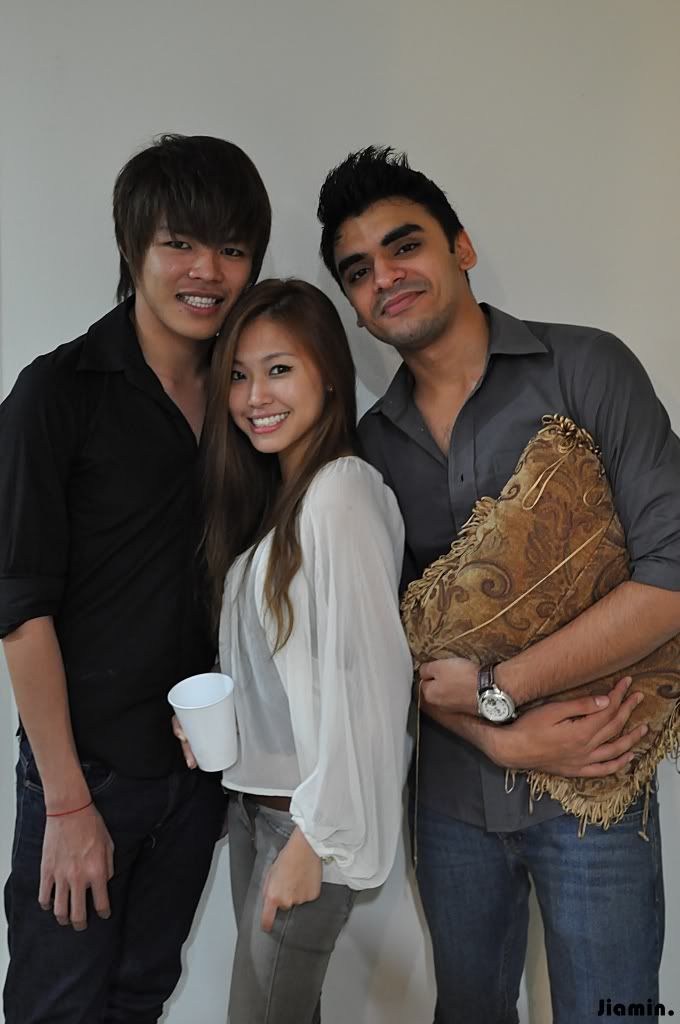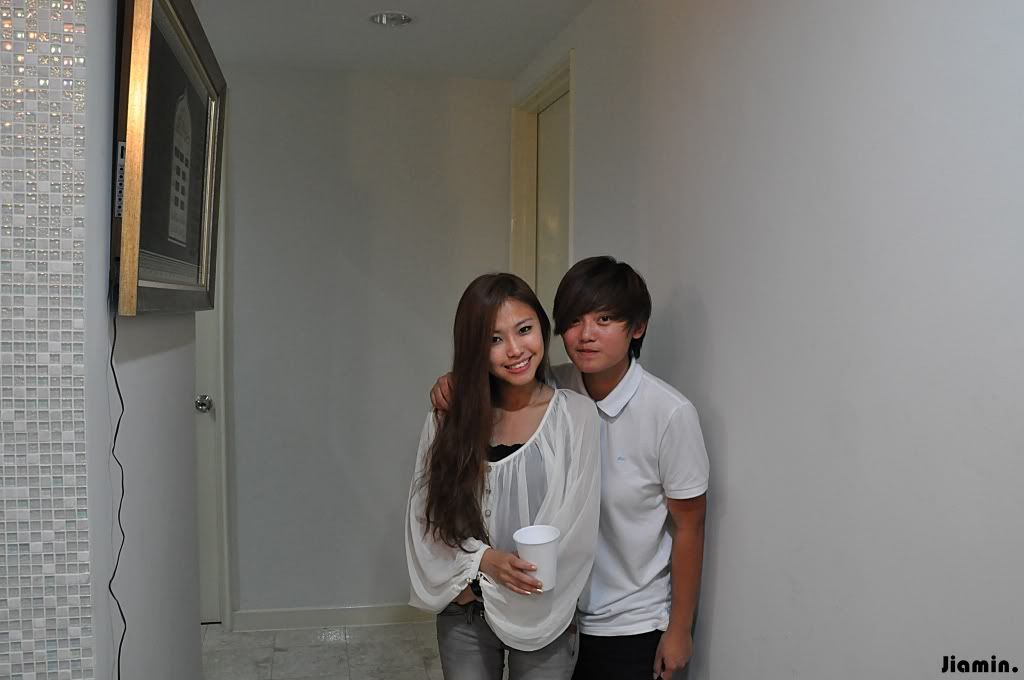 And this corner, with white walls and white doors, no girls would hate it I bet.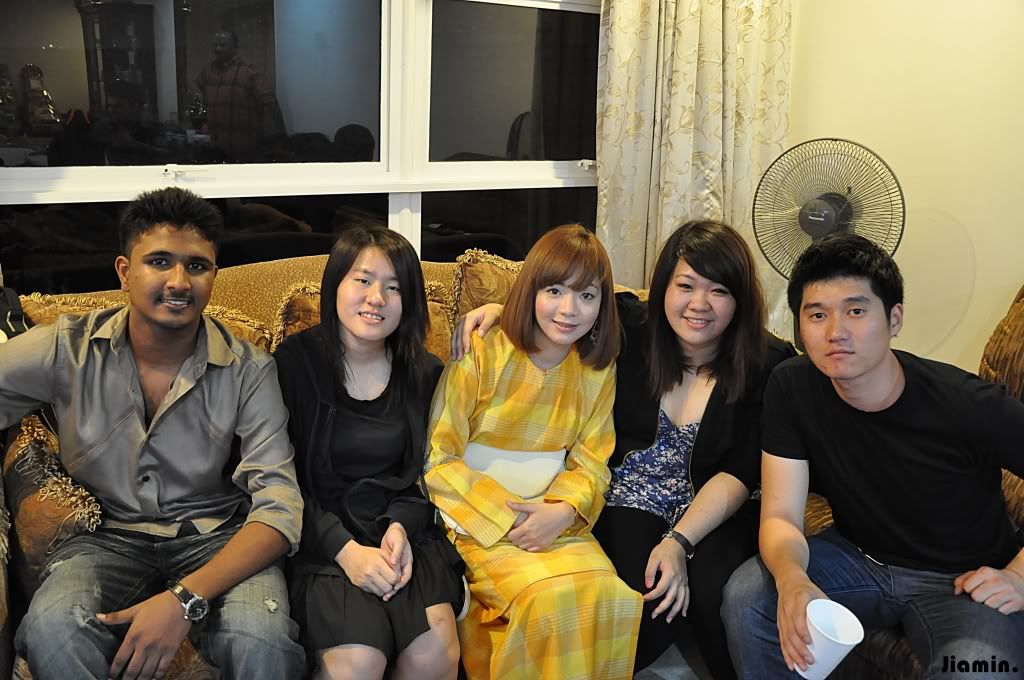 They're papa's nephews and nieces, the children of his cousin sister.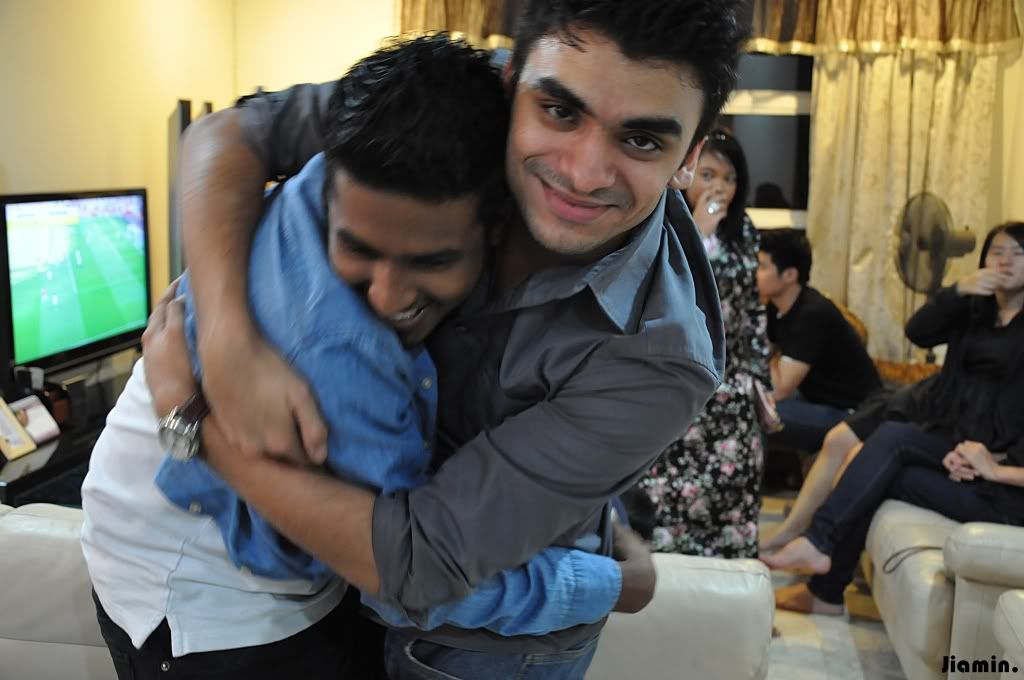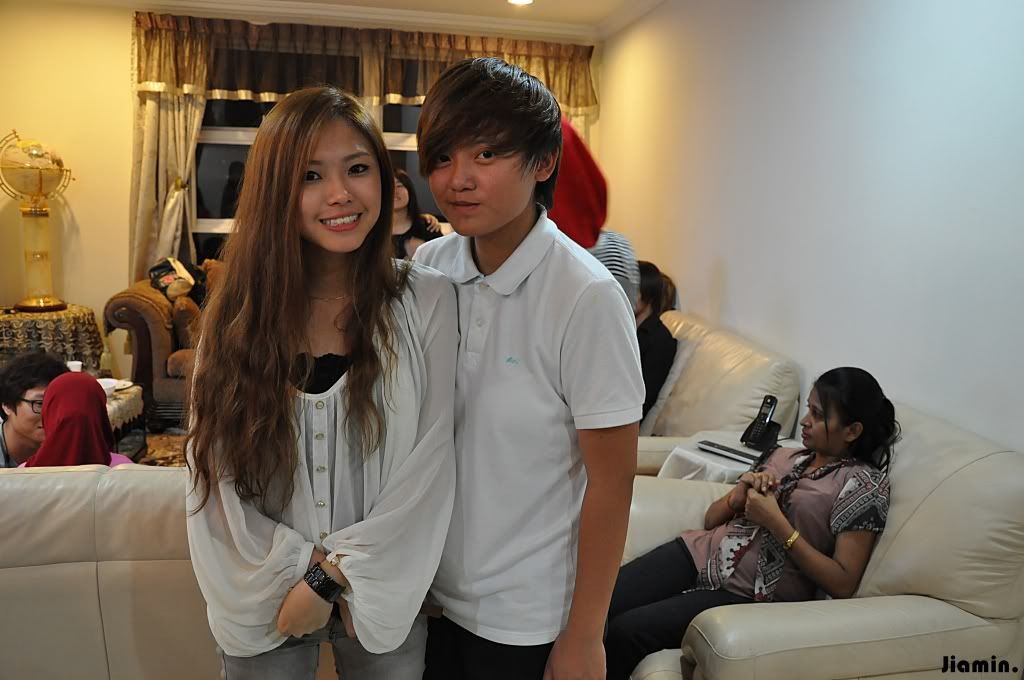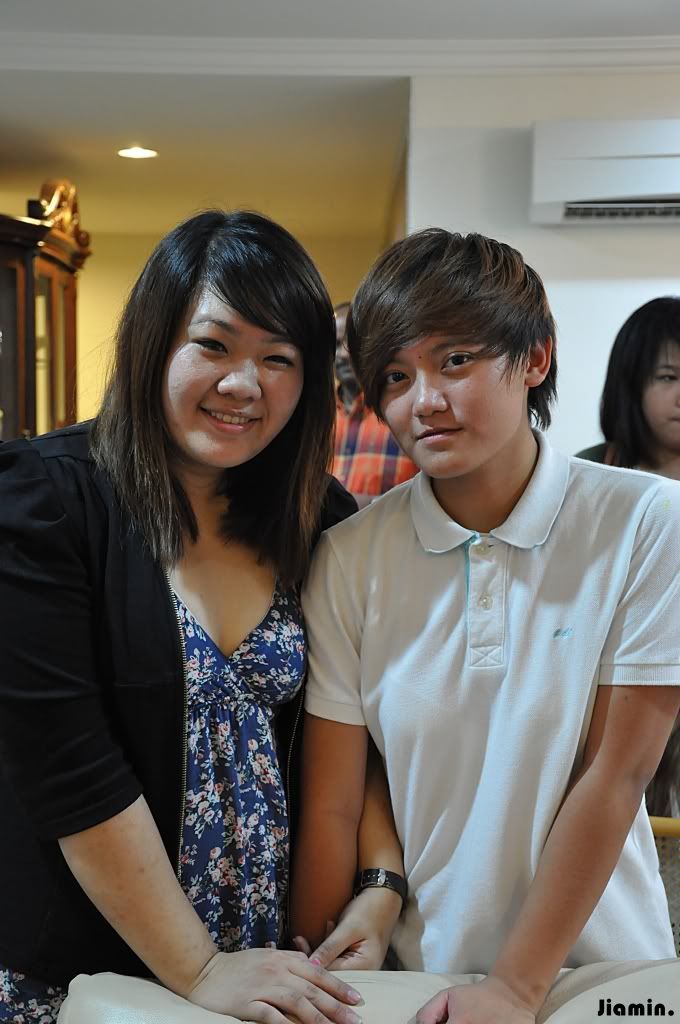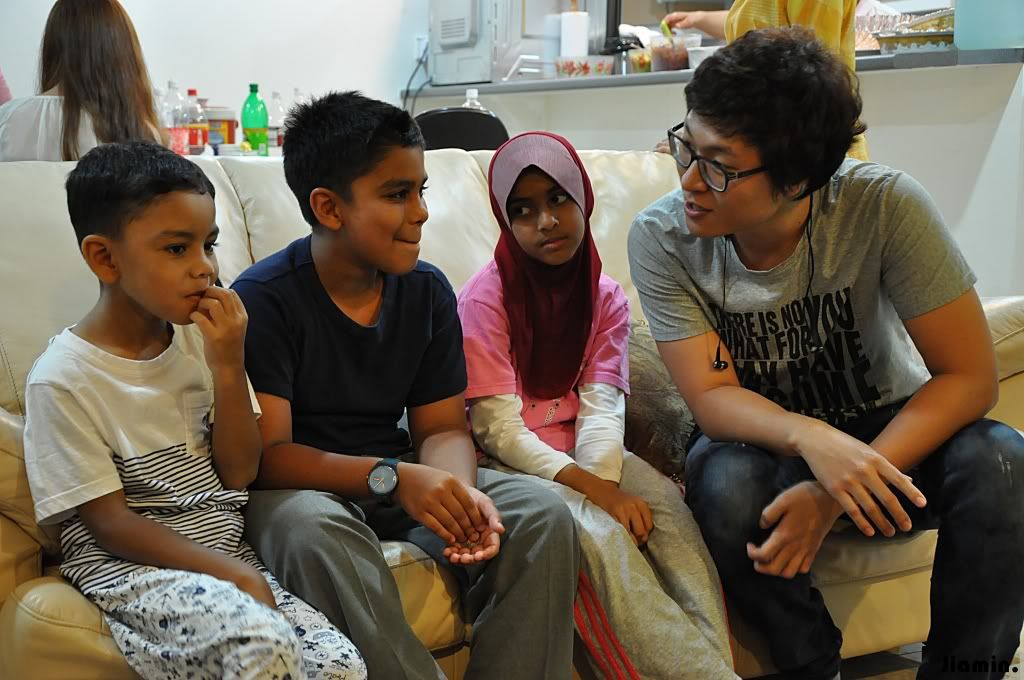 Jun had successfully taught them a Korean game within just a few hours.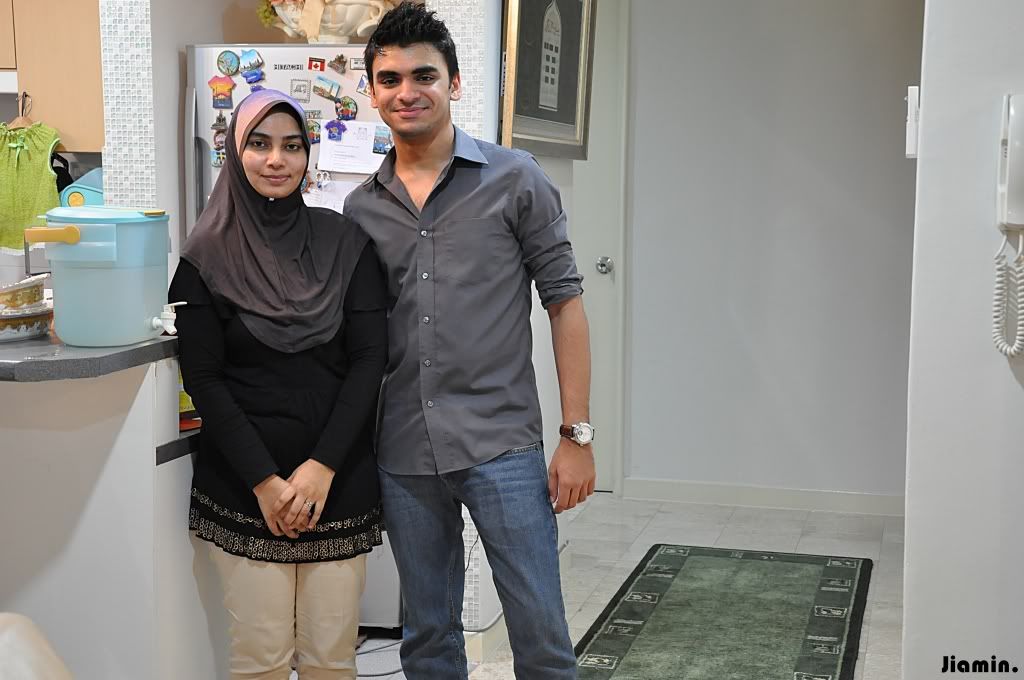 That's papa's beautiful cousin sister!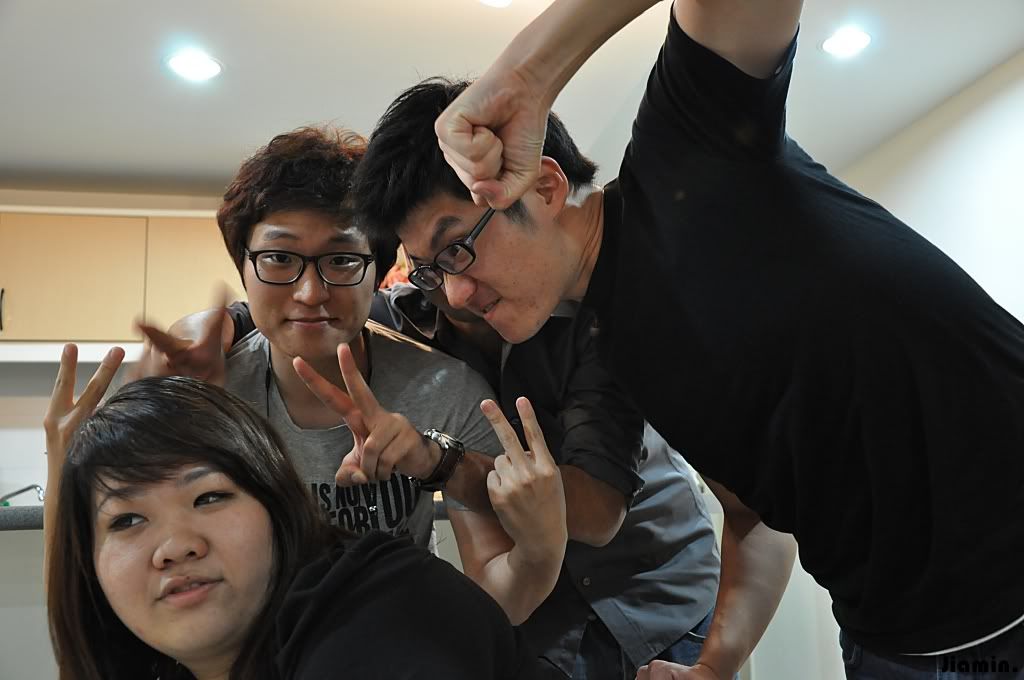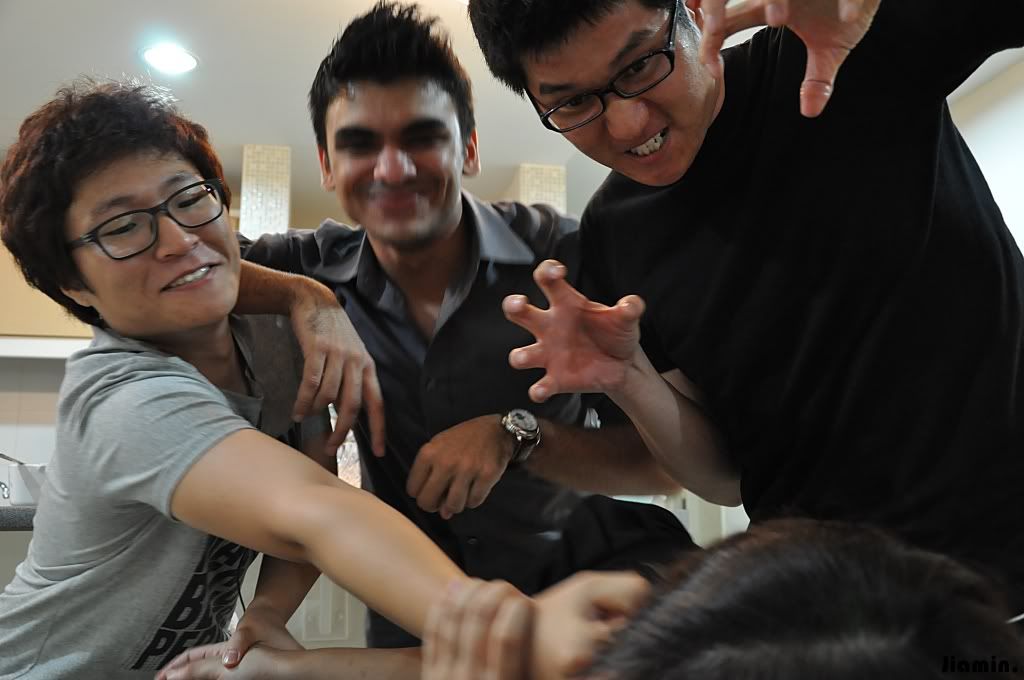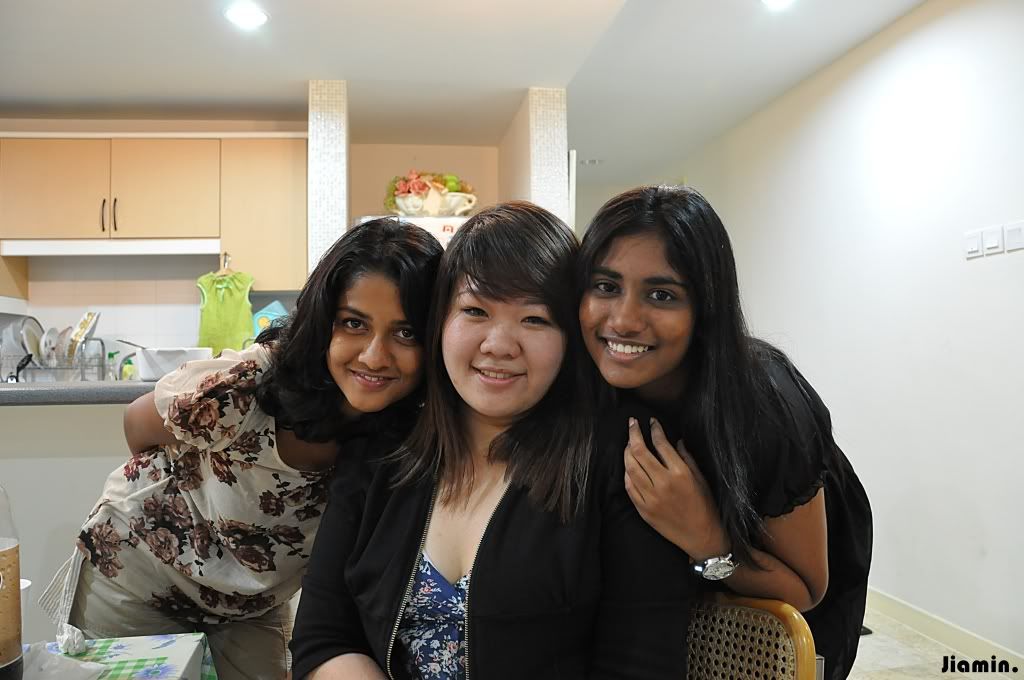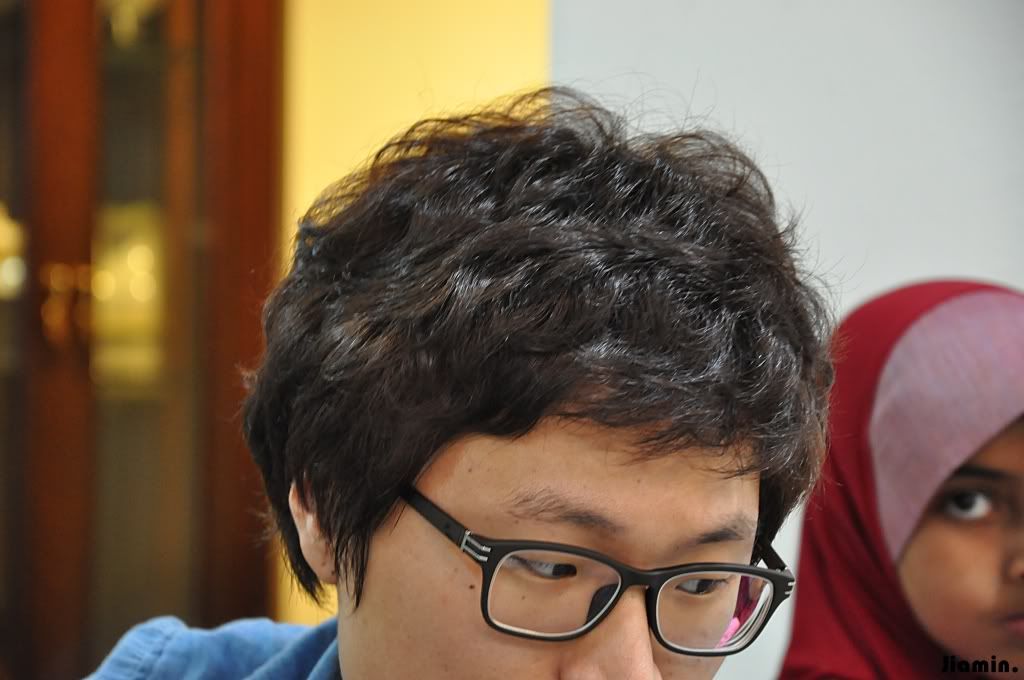 That was an expensive hair!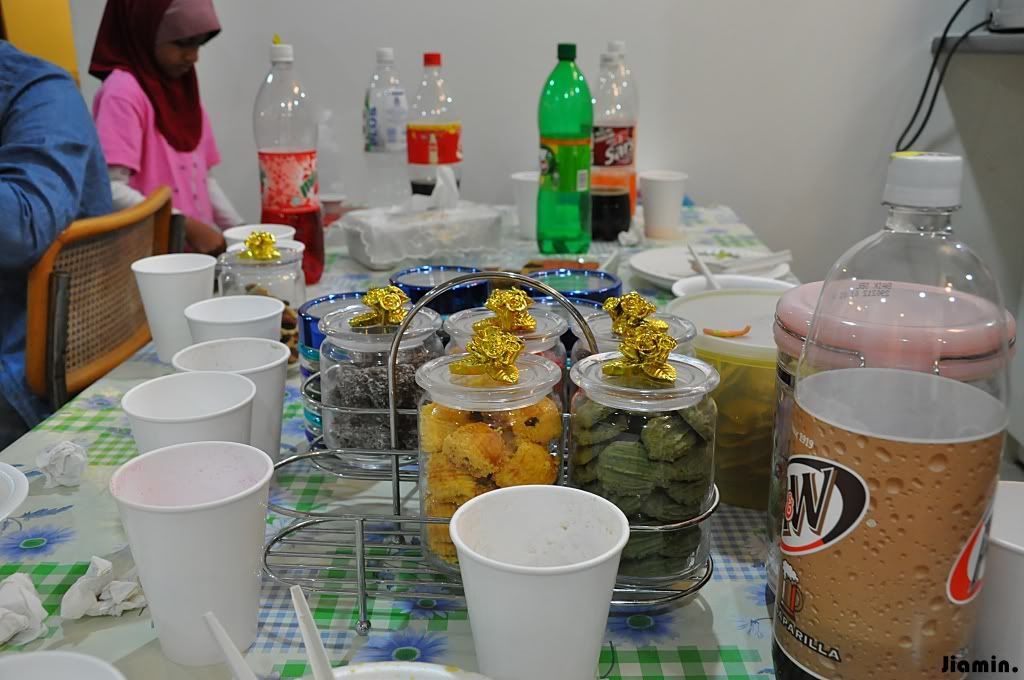 Despite the limited amount of food we had, cookies and soft drinks were available on the table.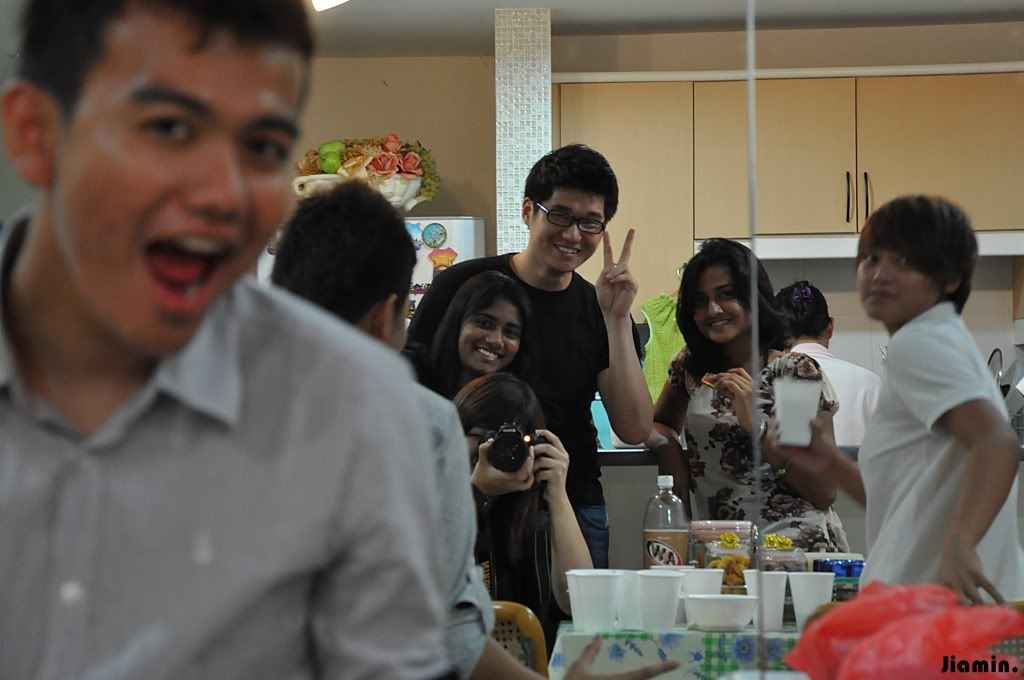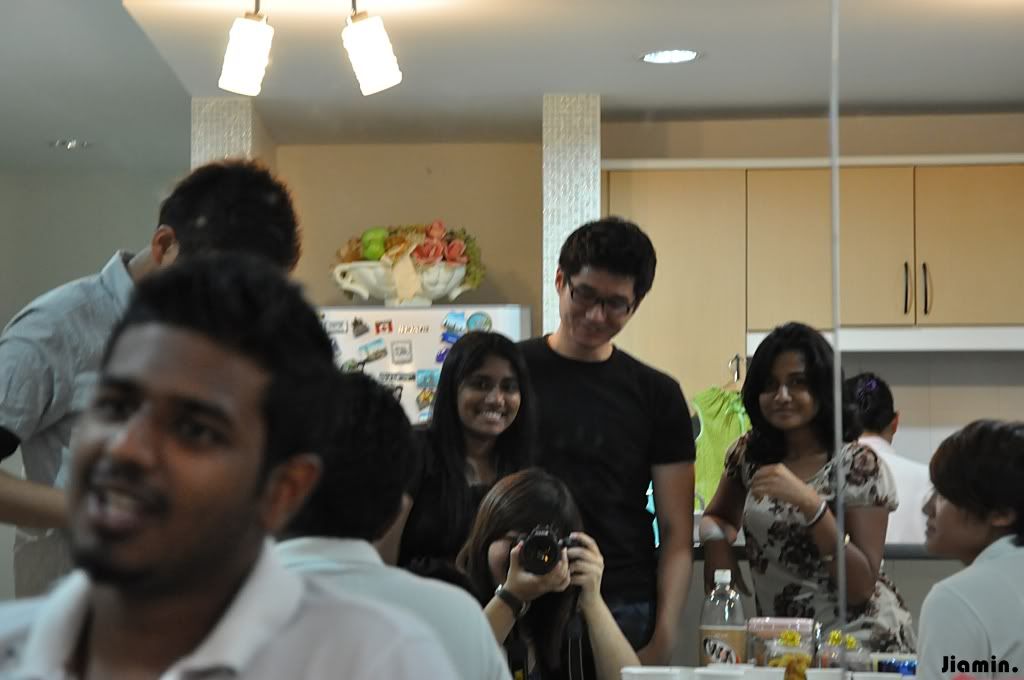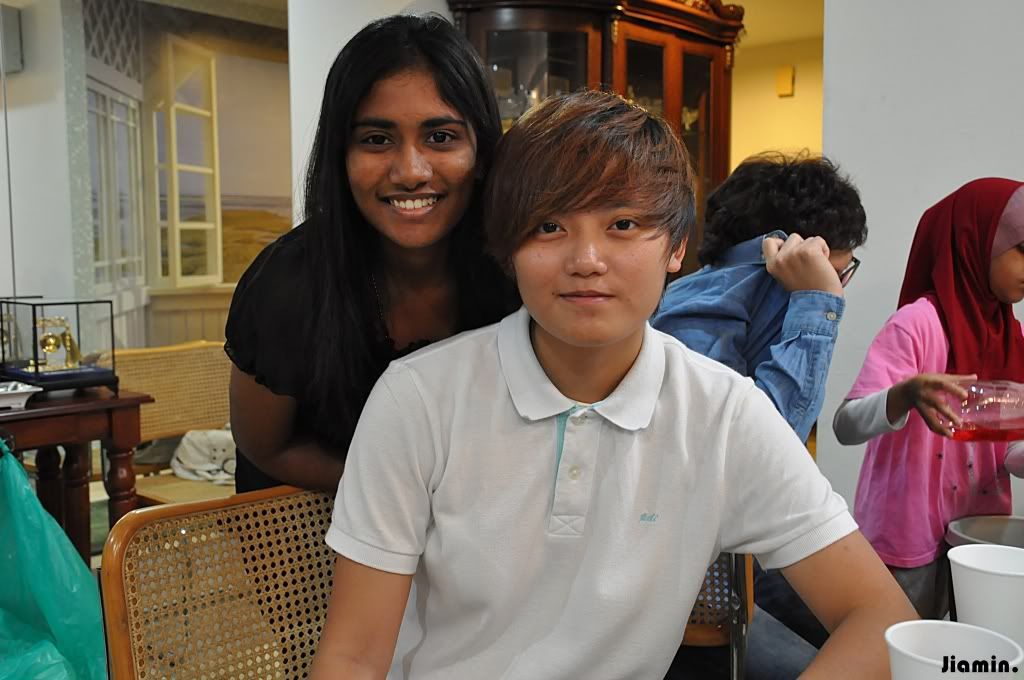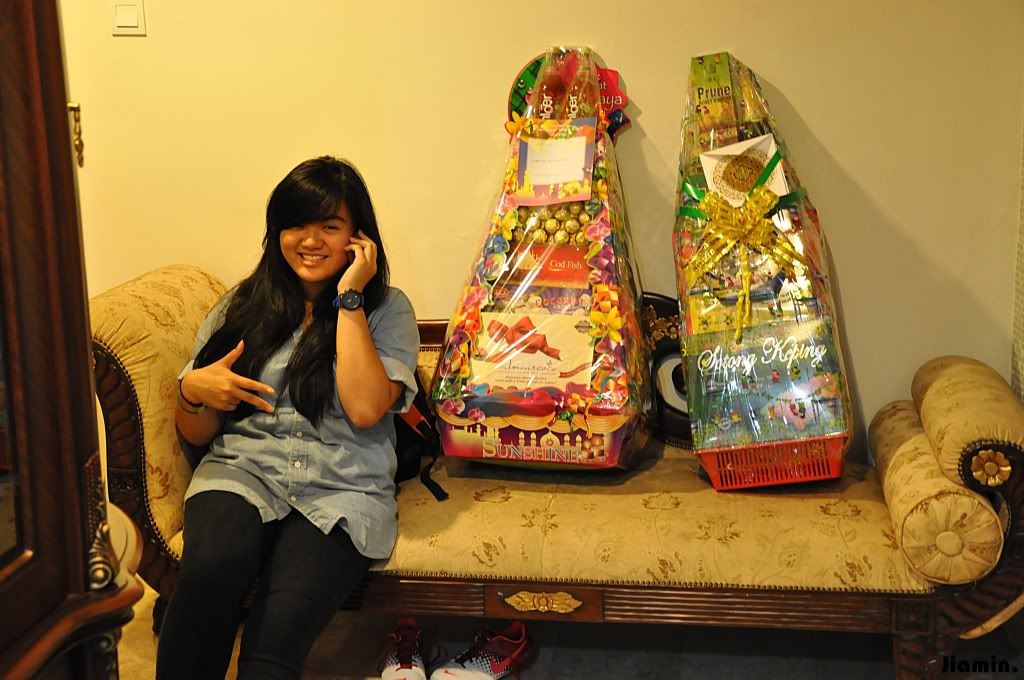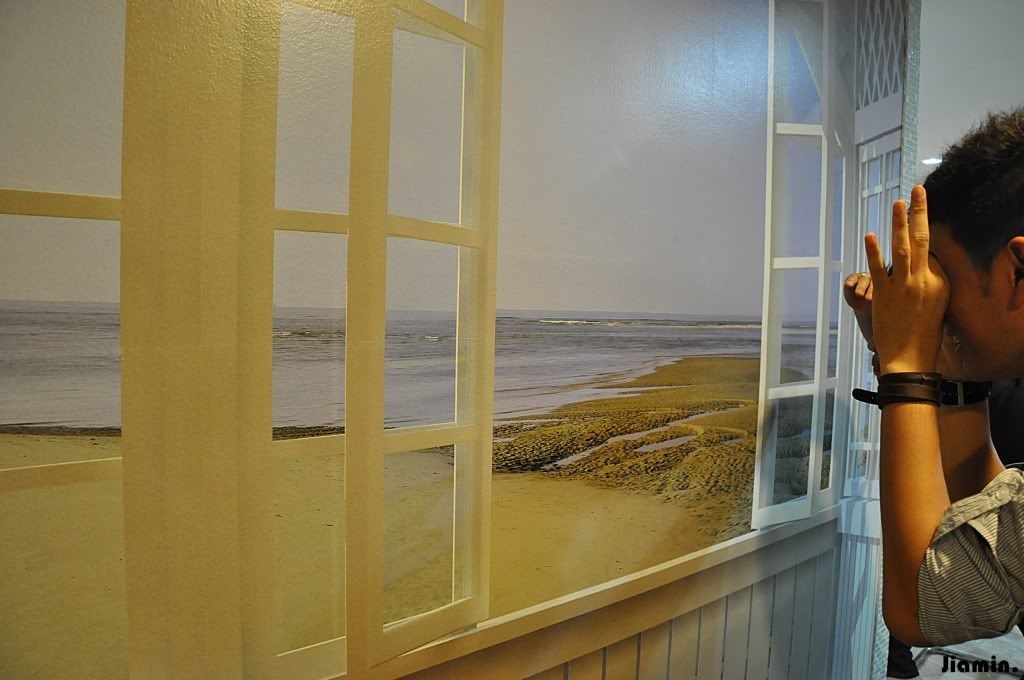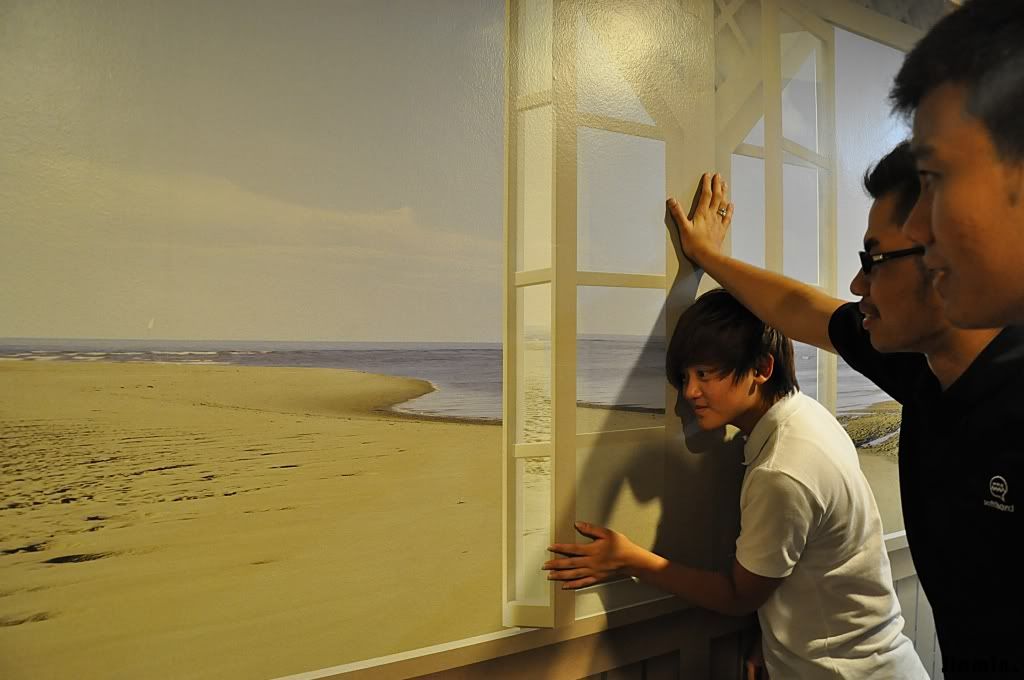 When I was away with Vinod to send some of them back home, they started fooling around with this wallpaper with a picture of a beach and some windows.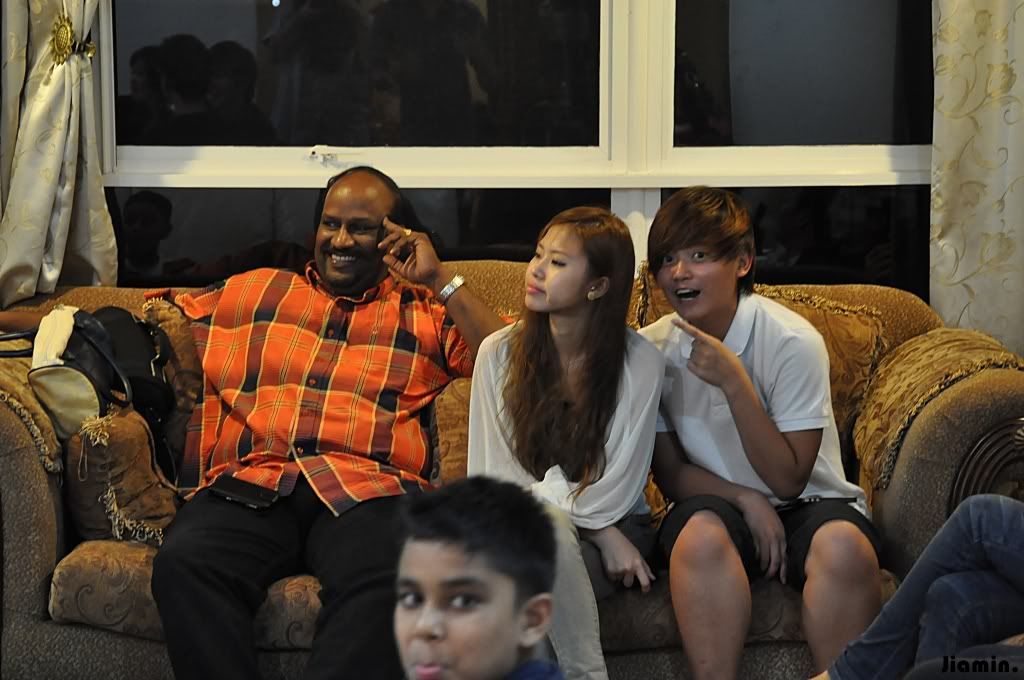 We played around beside the swimming pool after that but no photos were taken with my camera because I was totally down at the moment. Anyway, people from DT37 and Michelle being our junior from DT38 were all monkeys including me myself, to play around like fools without fearing of any consequences that might come to us then, because we're one big family with full of loves. :)
x.