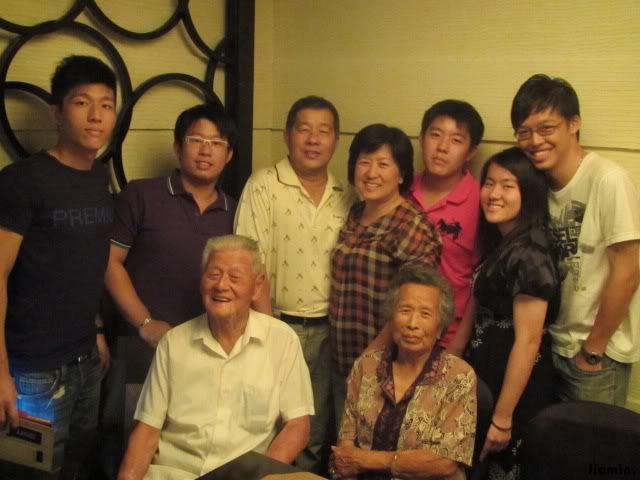 One family photo with a total of three generations, from the grandparents to the parents and to the children including the parents' future son-in-law wtf; credit to
Wei Qing
's camera which this photo was taken by one of the waitresses right after our buffet lunch in Grand Millennium Hotel, Kuala Lumpur on a beautiful Wednesday. :)
I have been busily engaged with my work currently in one of the travel agents in Petaling Jaya ever since I started my internship on 26th of September, which it will be ending in approximately two months time on the 16th of December. Heck, I don't work overtime for the fact that my salary would never increase but considering about the travelling distance and time, my time has pretty much been taken up leaving a few more hours for daily basic do. I have been suffering from uncured flu due to the weather that has been constantly changing lately from scorching hot to freezing cold just within minutes, and I'm crazily depending on medicines whenever I think I seriously need it; I've have enough time breathing forcefully continuously since I was young.
Please do not hesitate to advise me if you have any better method to cure flu for sensitive nose like me, besides chopping it off.
I will definitely be back pretty soon for an update about my trip to Penang with Nantha Travel and Tours. Stay tuned! :D
x.