We all had made an agreement to gather at a buffet restaurant on the second day morning at 7am for breakfast but only a few of us managed to be there on time excluding the lecturer himself. :P The extreme tiredness forced me to walk back to my room located pretty far away from the lobby right after my breakfast and I took a long nap that I woke up at 12.10pm when that was supposed to be the time we gathered for lunch; I was late for half an hour while many of them came even later than I was, being the organizers of the trip.
Before departing from the resort, we took a group photo together with the banner yet it was again an incomplete class photo of ours.
Since we had already done with our commentary exam on the previous day, we had quite some fun in the bus while on our way back to Taylor's University, which certainly included some singing performances by our classmates and one of our seniors from DT37, Yvonne a.k.a dai ga jie.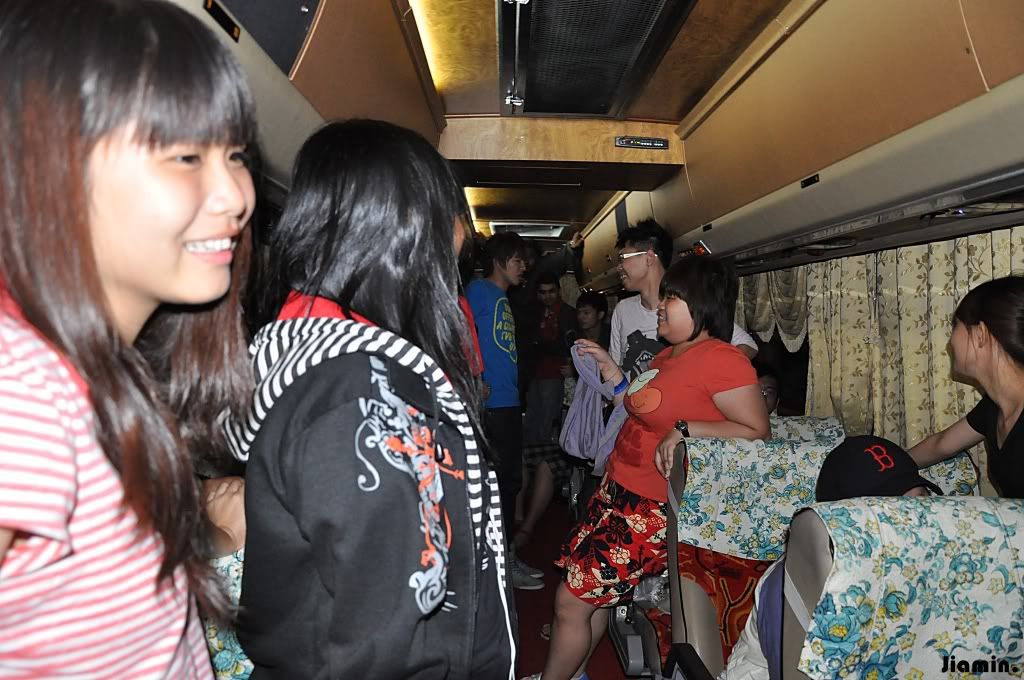 There was this one moment when all of us stood up while the bus was still moving; needless to say who it was, our national anthem, Negaraku, was on the radio at the moment. LOL!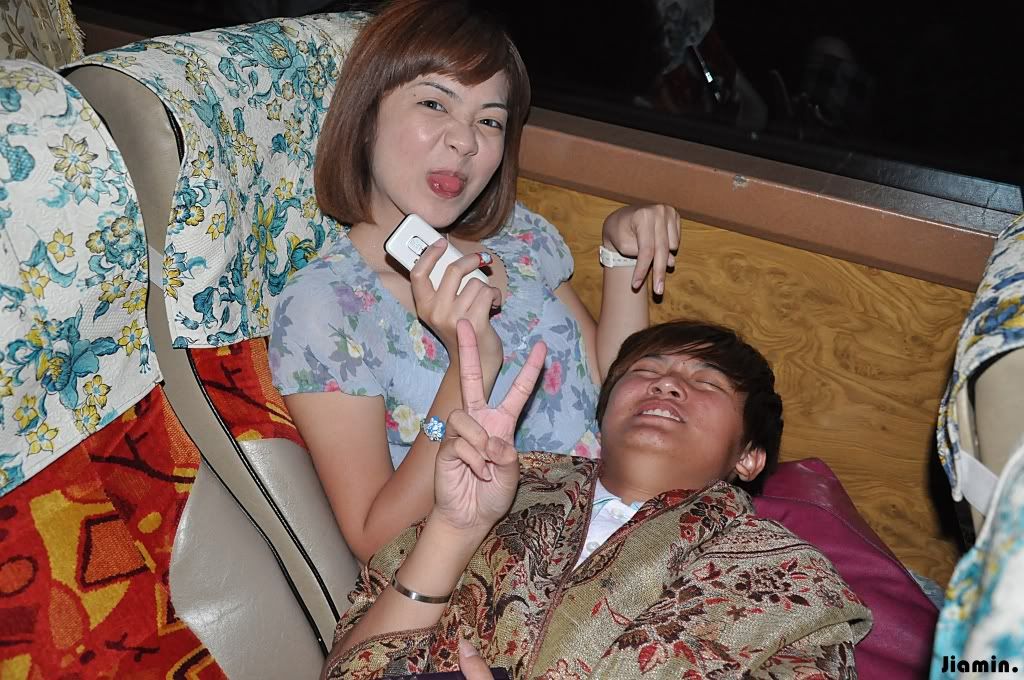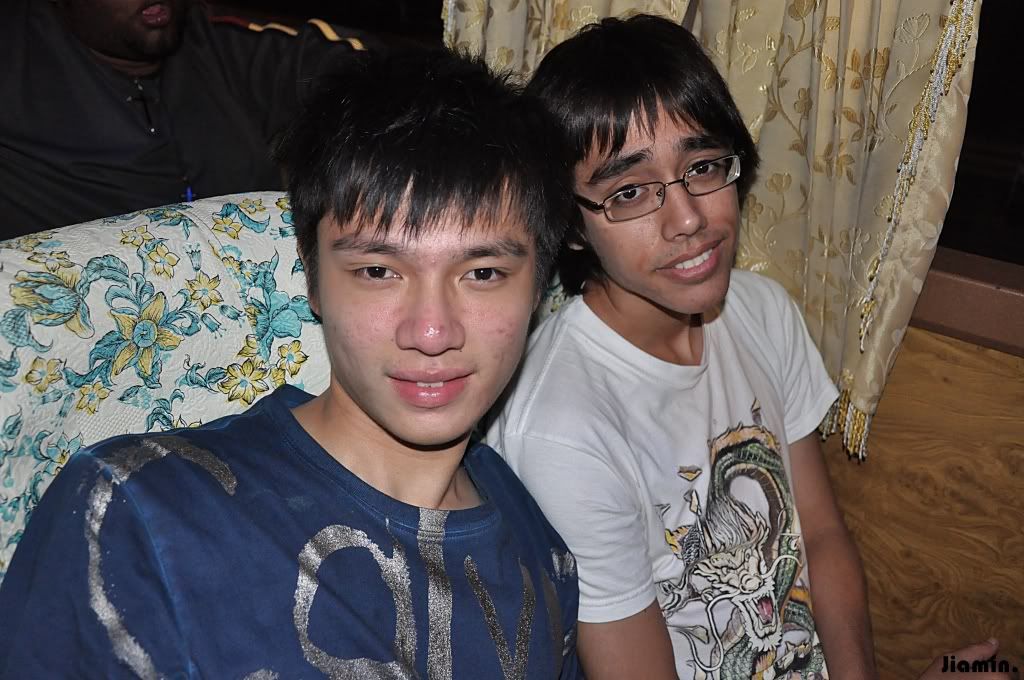 The entire 2D1N Lotus Desaru Tour ended as soon as the bus arrived at the campus pretty late at night. To be very frank, the trip was hectic, fun, awesome, and too ultimately memorable I would say; even the driver, Mr. Goh, who has been helping Mr. Nantha out throughout the past six years said that our dinner was the best among all that he had seen, and Mr. Nantha told us that he enjoyed the most during our trip as compared to previously. Tell me, how was it supposed to not be a successful trip despite the amounts of complaints we had received from the participants who knew nothing about what we're doing?
Truth to be told, conversations about the trip, the jokes and the laughter in between, are still going on among our classmates as well as some of the participants who're close to us ever since the trip; and I believe it would never end as soon.
DT37, you rock! :D
Here are some of the additional videos that I didn't manage to post earlier:
For your information, I was standing at the first row, which I guess you wouldn't be able to notice. :P
That's the Lyrical Love. :)
x.