Things have gone ridiculously out of control that I'm no longer considering about confronting any one of them, to prevent them from making up some more stories that have never occurred, as well as to show how I'm not even bothered about their actions. To be honest, I almost had some temporary mental breakdown when this lady that is of childish-minded told another friend of mine about how I think I'm always perfect, which I obviously never did.
Ahhh
! Fuck that; my life is clearly never depending on a person with such terrible attitudes, and that she has absolutely no rights to disgrace me in whatever ways. Really, sometimes my attitudes depend on how a person treats me, and my personalities totally reflect what kind of person I am; with some of the important people around me, I believe I will make it through sooner or later.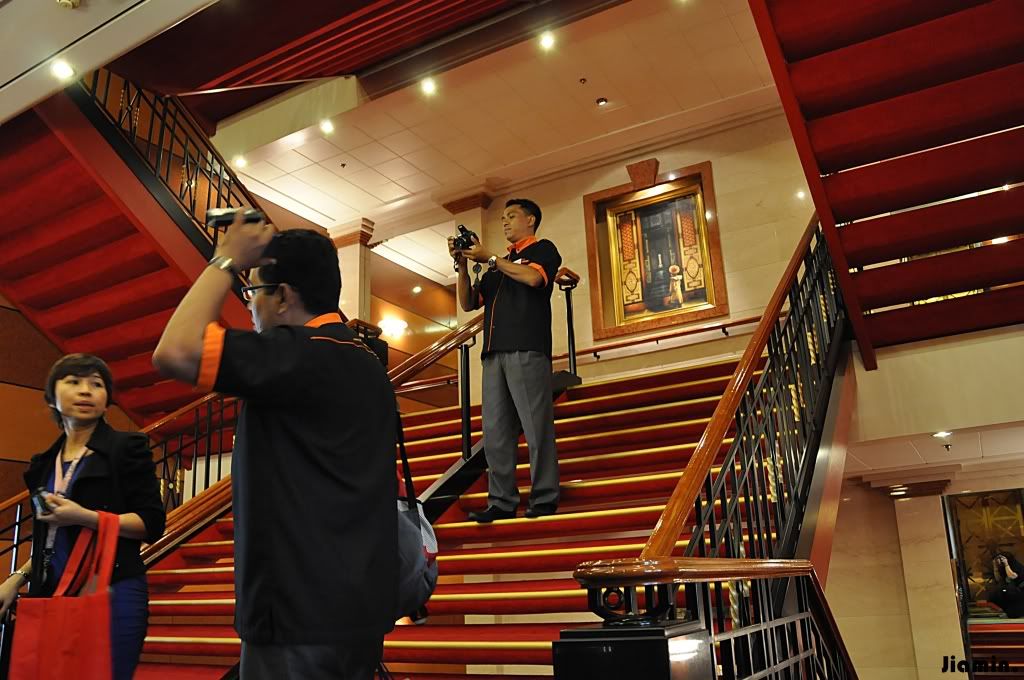 To continue with my cruise inspection back in December 2011, this post is going to focus mainly on the opening ceremony of the cruise inspection held at somewhere special and spacious on the cruise. Upon entering the main entrance, there was some sort of a karaoke room or a casino (forgotten) located on the right before reaching the staircase. However, photographing was not allowed from the outside, thus no photo of that space to be shown.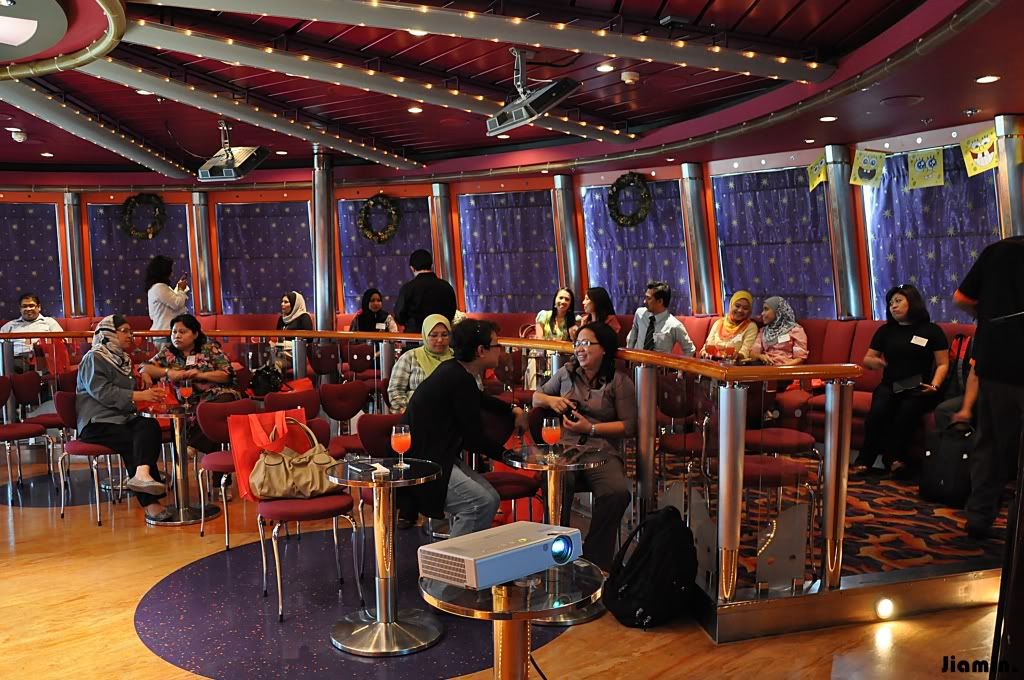 We were directed straightaway to a pub by the staff, which was then transformed into a beautiful, classy lounge especially for us.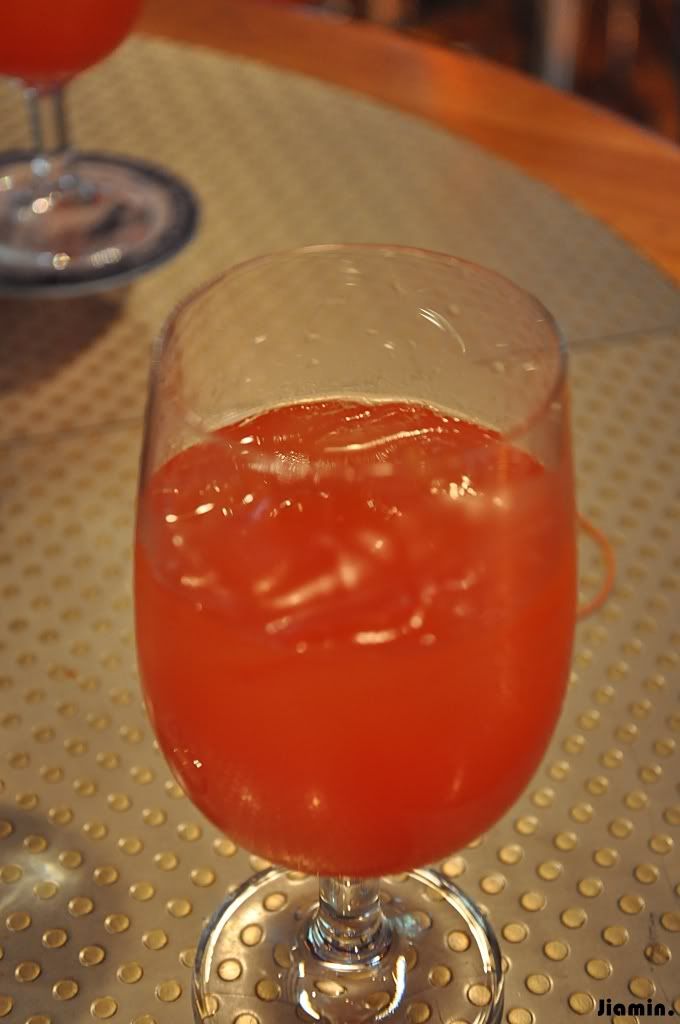 Unlimited welcome drinks were served to quench our thirst before the people in charge gave speeches of a few minutes.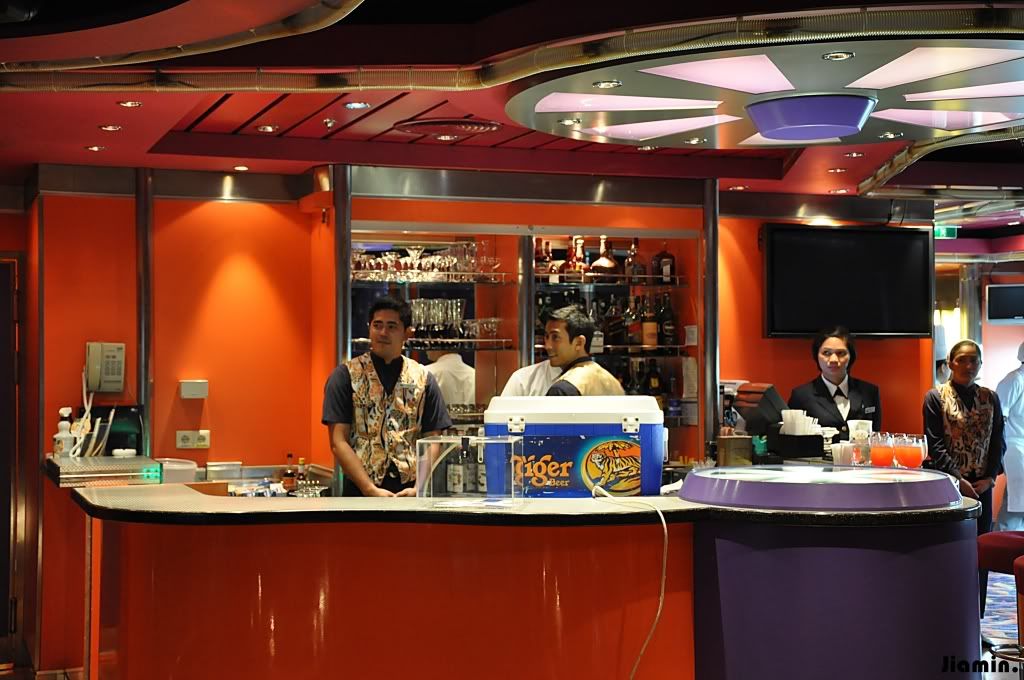 Bartenders were standing by the bar, preparing to serve the guests with efficient services.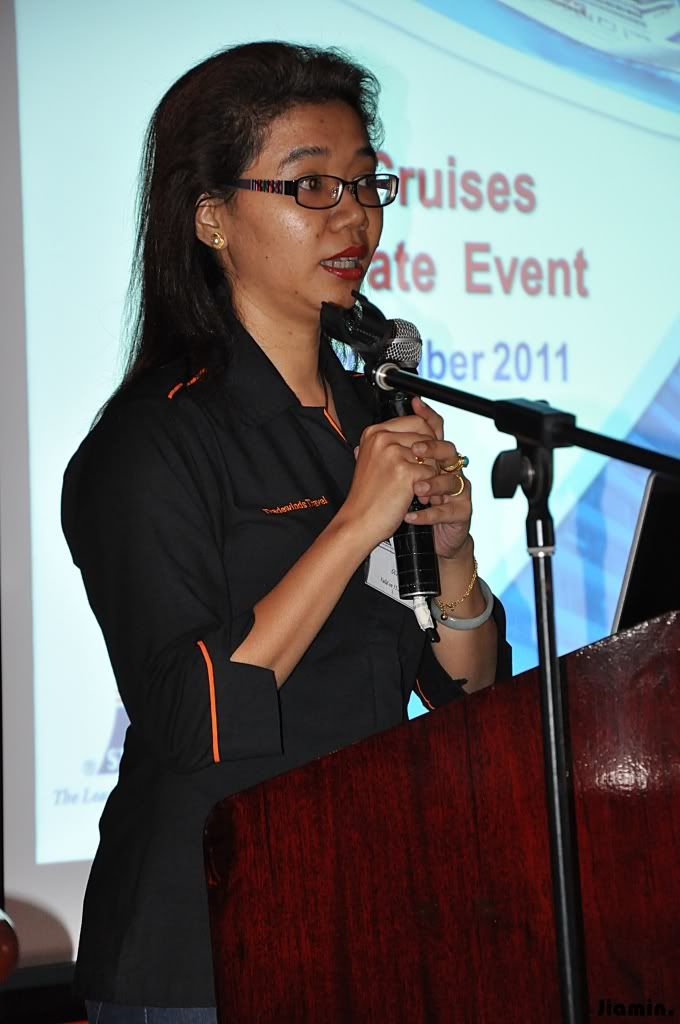 Kak Nora, my ex-manager, was giving her speech to introduce about the Star Cruises.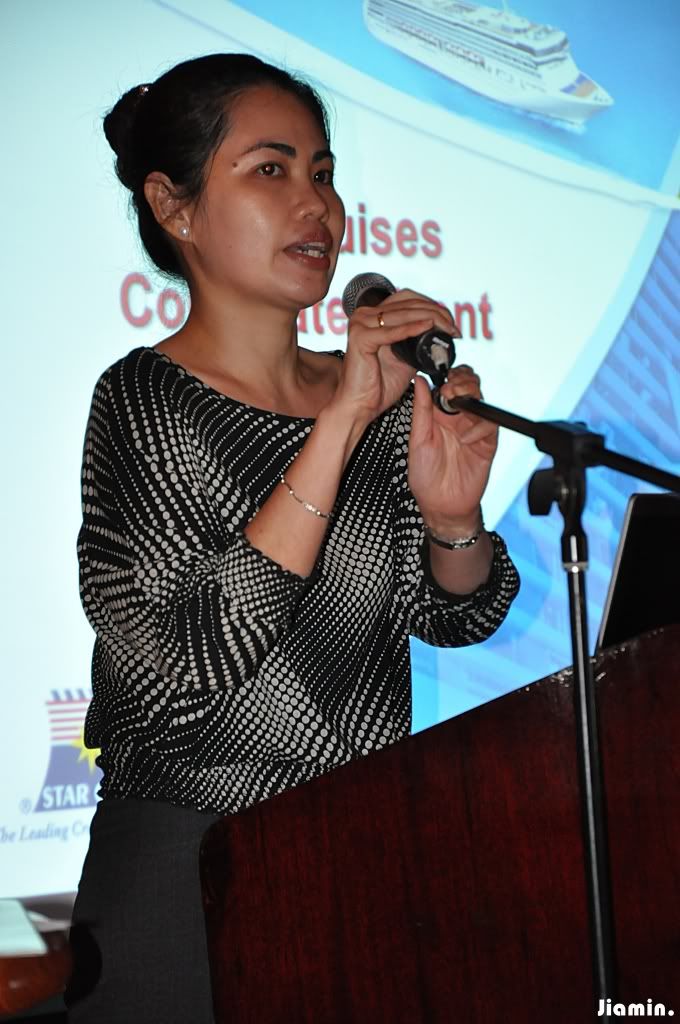 Followed by one of the representatives from Star Cruises, she basically just wanted us to enjoy throughout the inspection and get to know more about the cruise.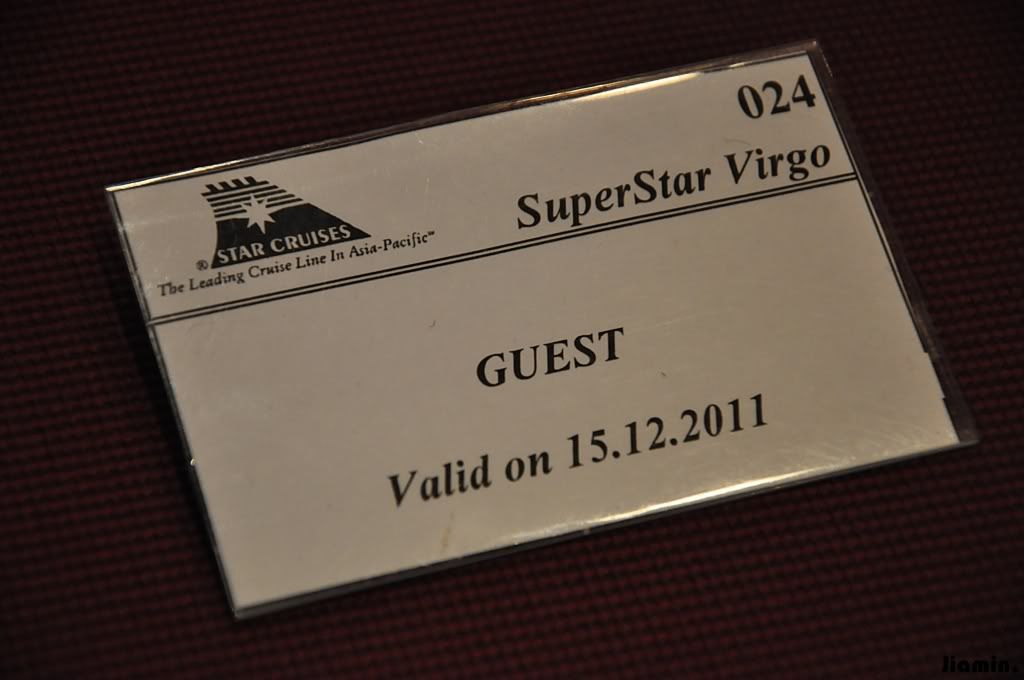 How great if it was of lifetime validity. :P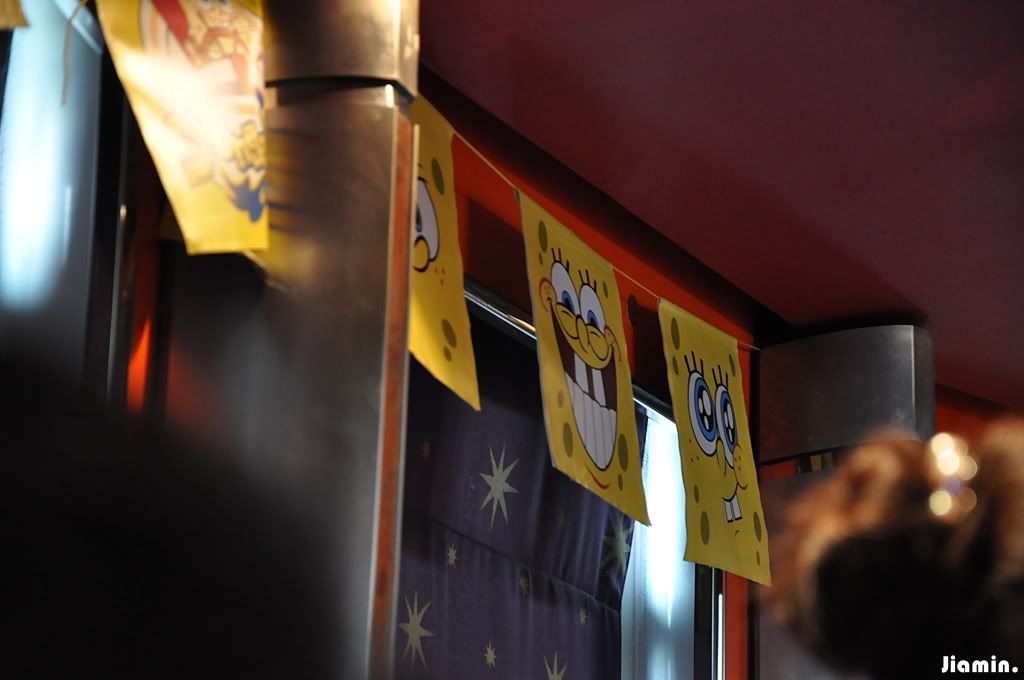 For your information, Star Cruises was having some SpongeBob mid season promotion specially designed for the kids earlier in 2011, which was up until October of the year. I'm not sure if there's still any ongoing related promotion, though.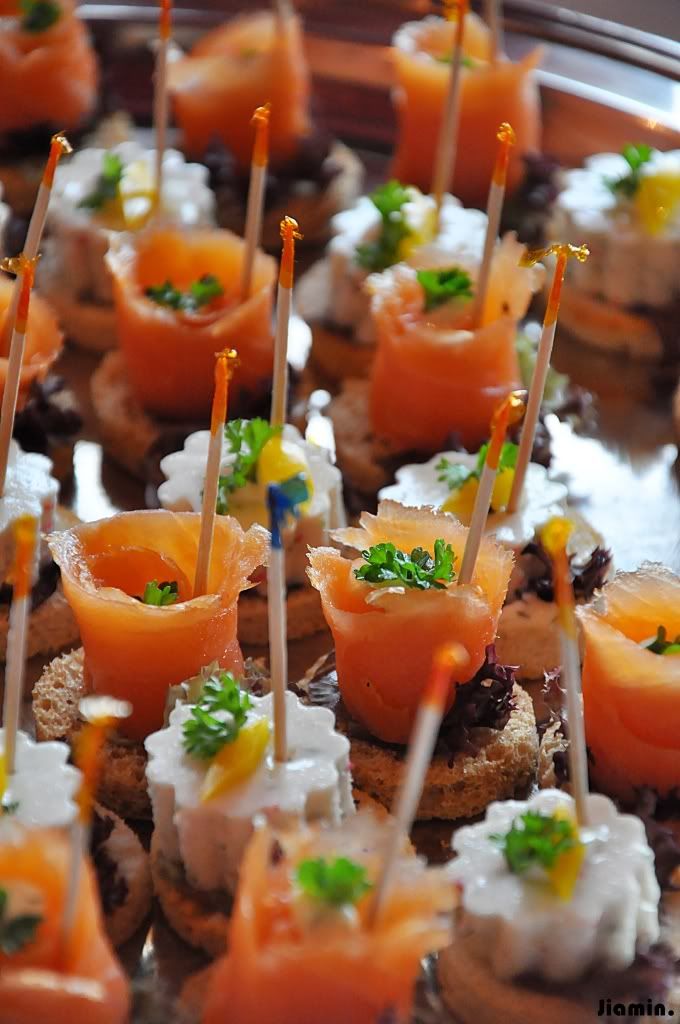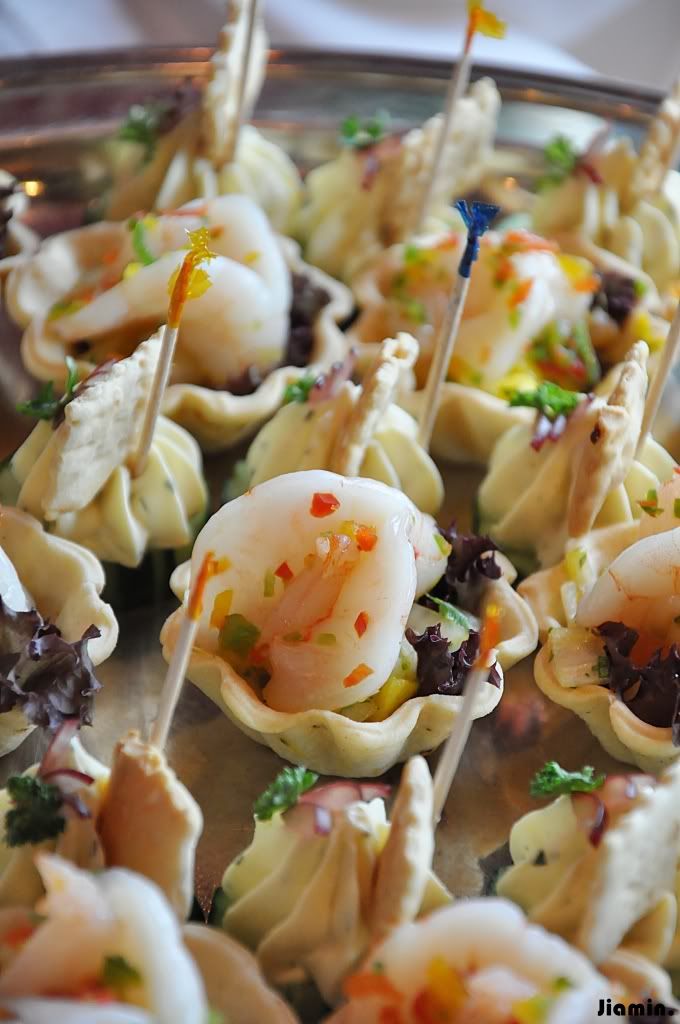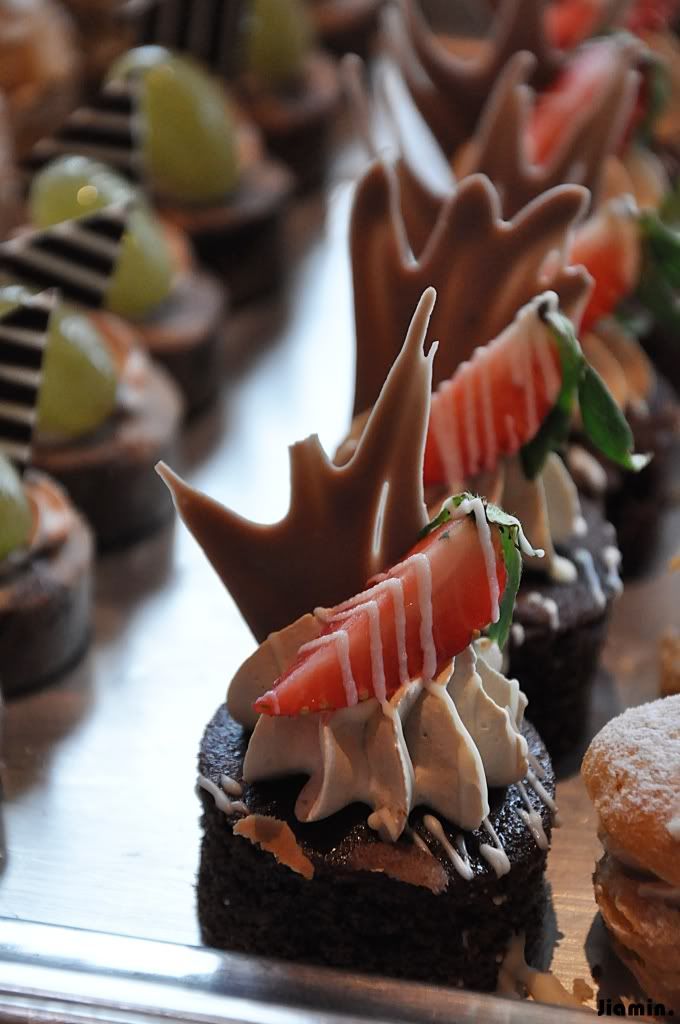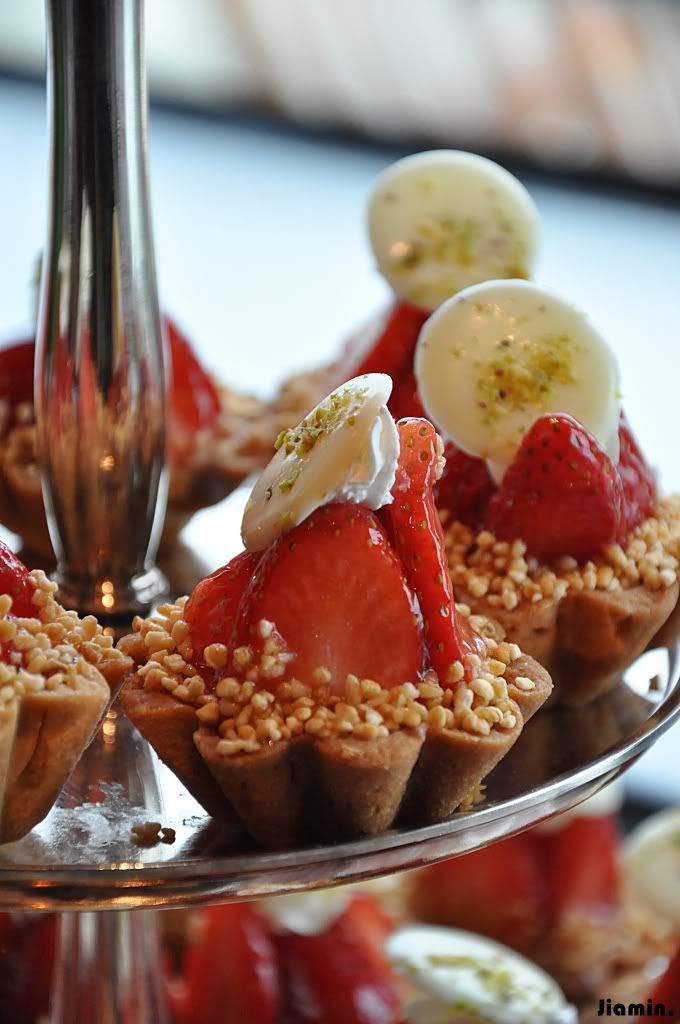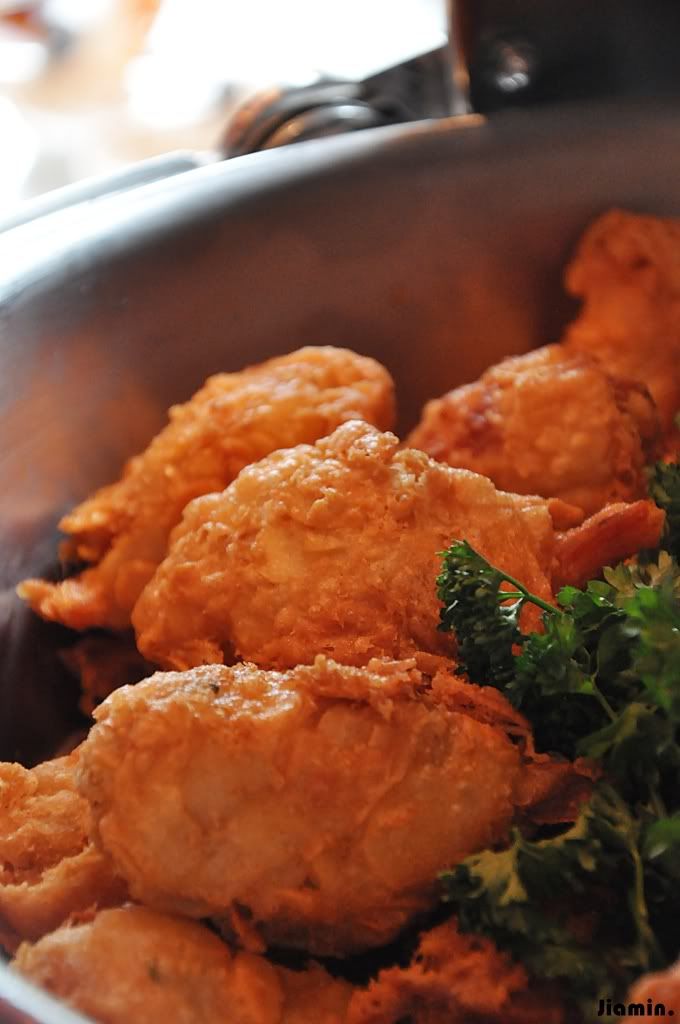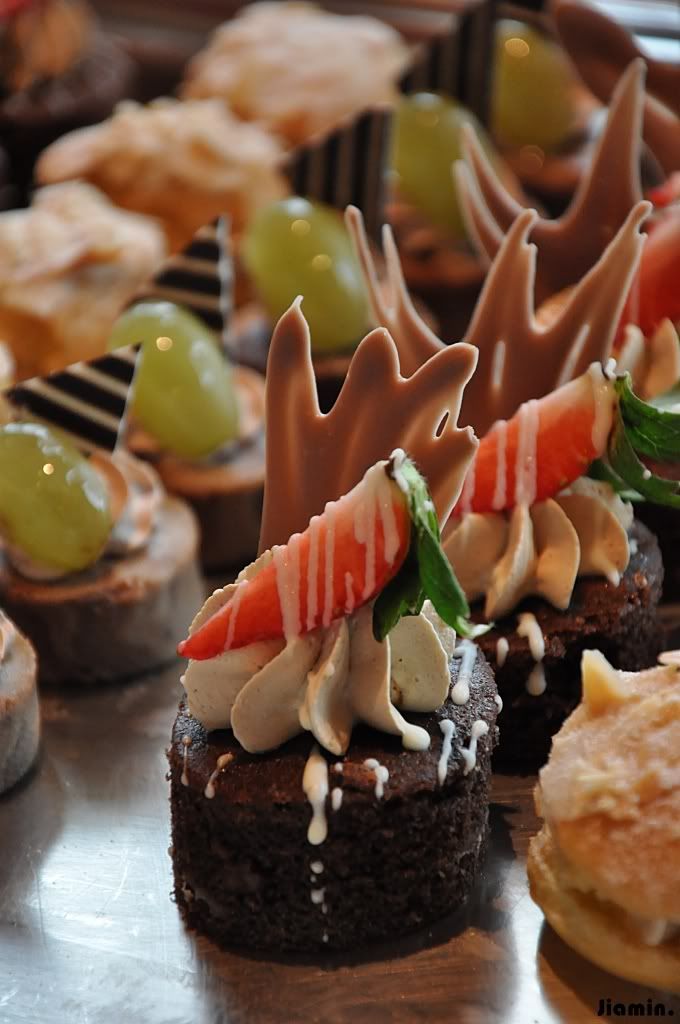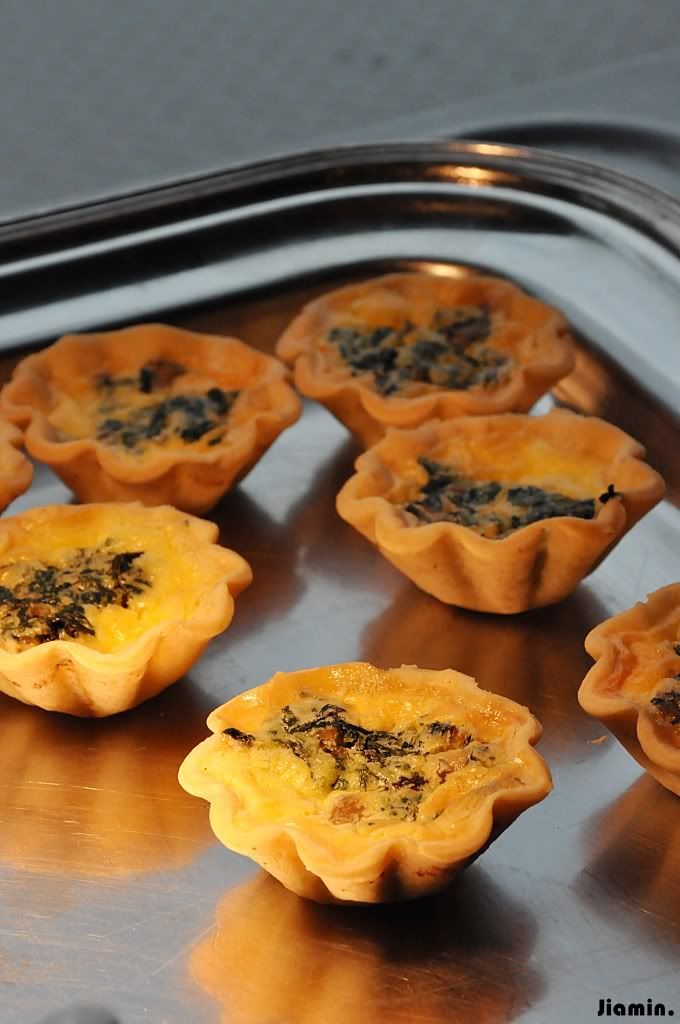 Some finger foods and desserts were served before the cruise inspection to fill up our pathetic stomachs a little. Most of them were amazingly delicious that the clients and I just couldn't stop eating them.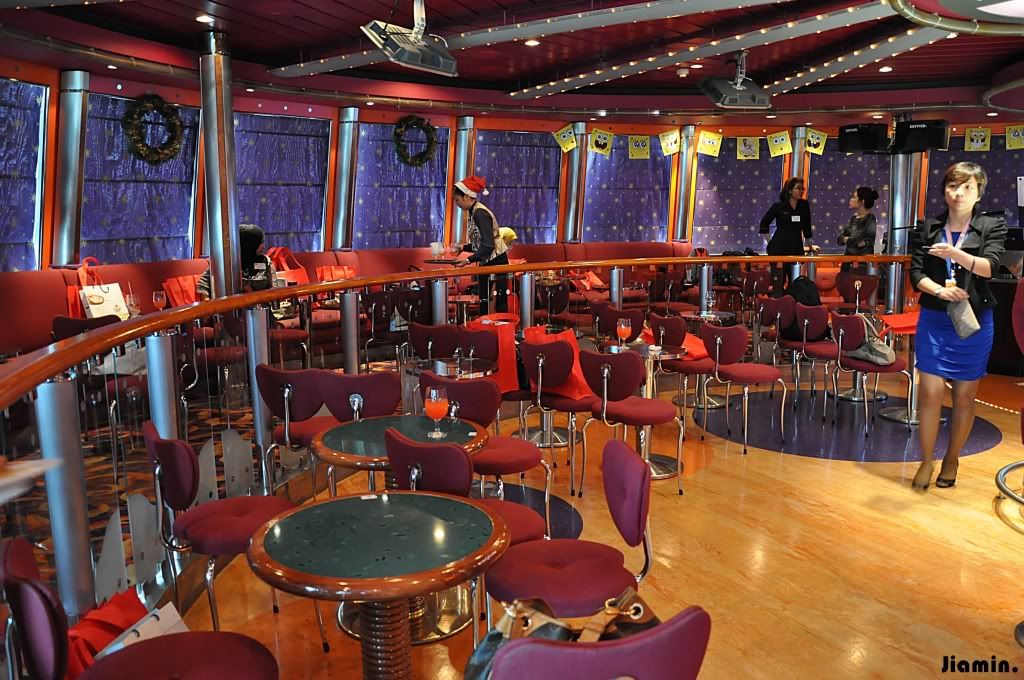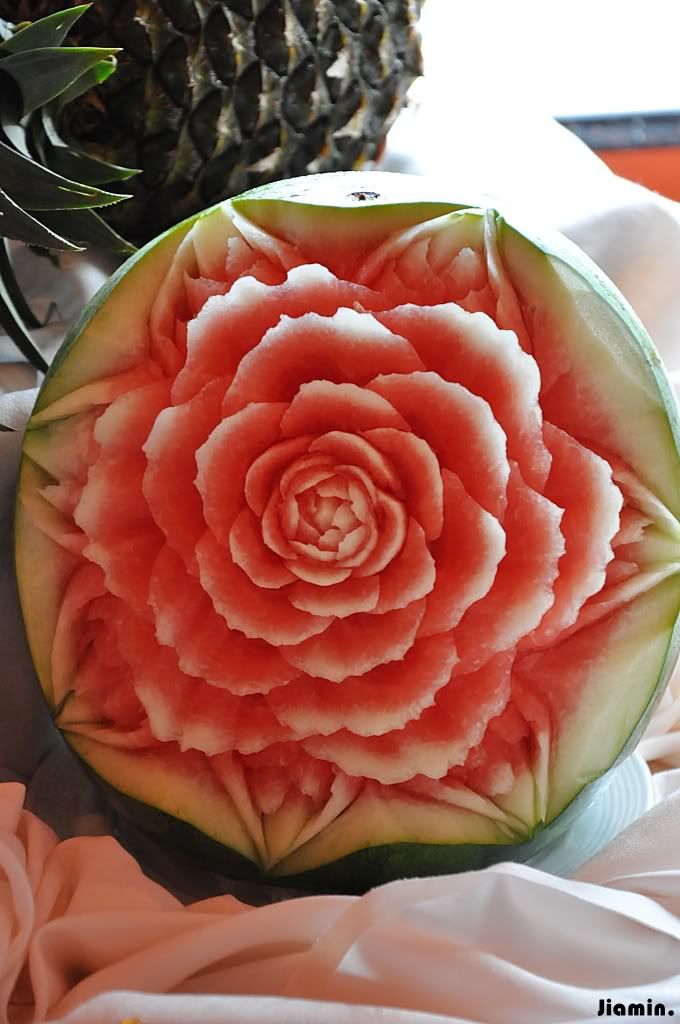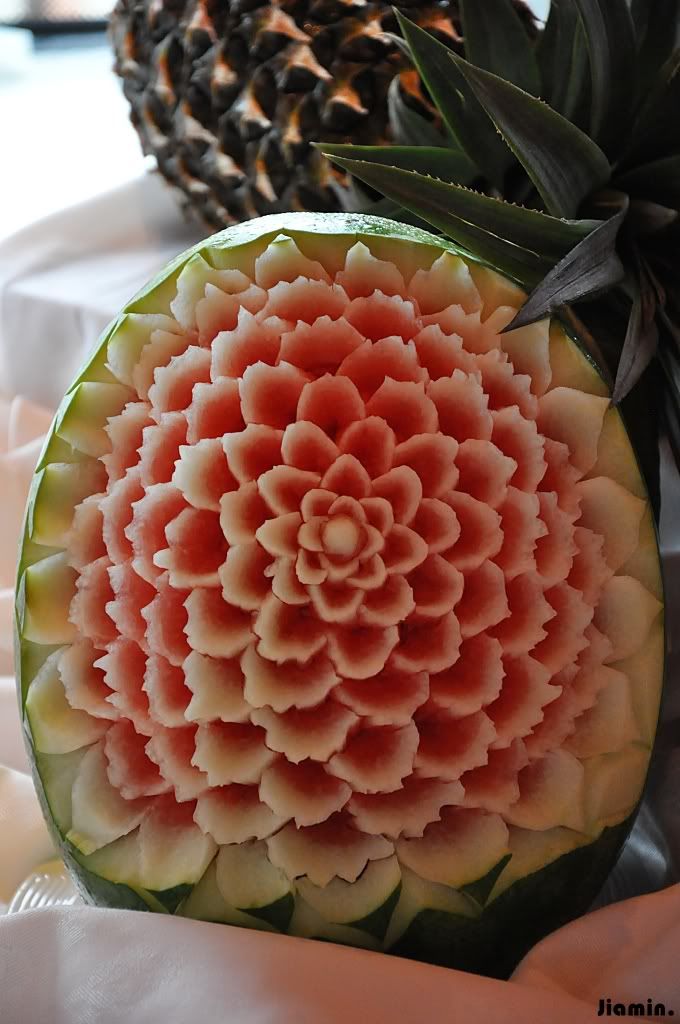 Some decorations on watermelons were displayed beside where the foods were placed at.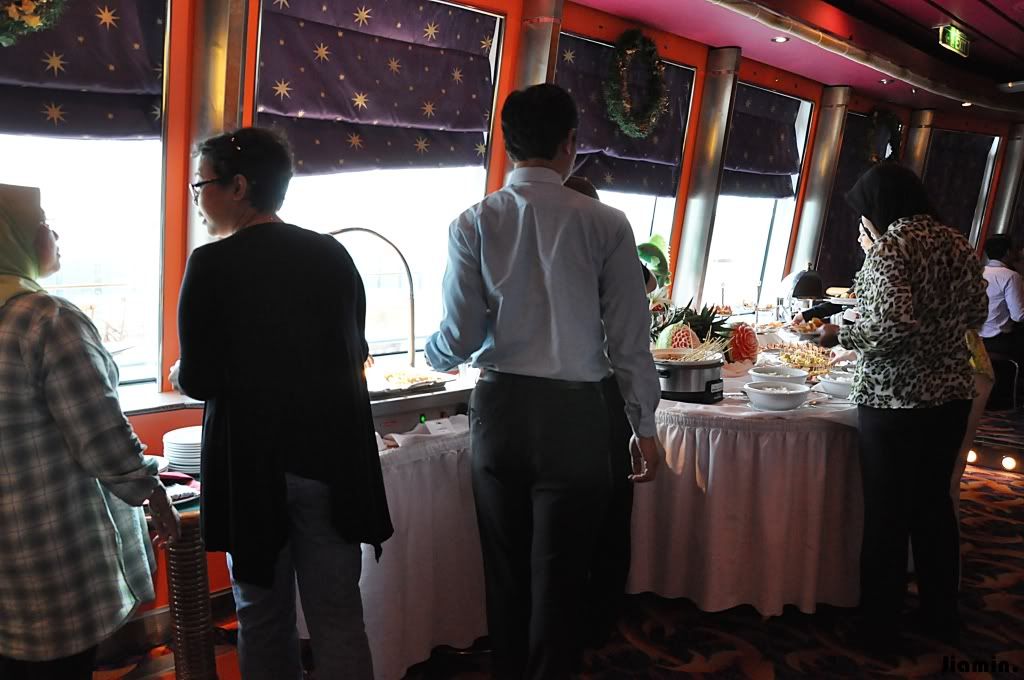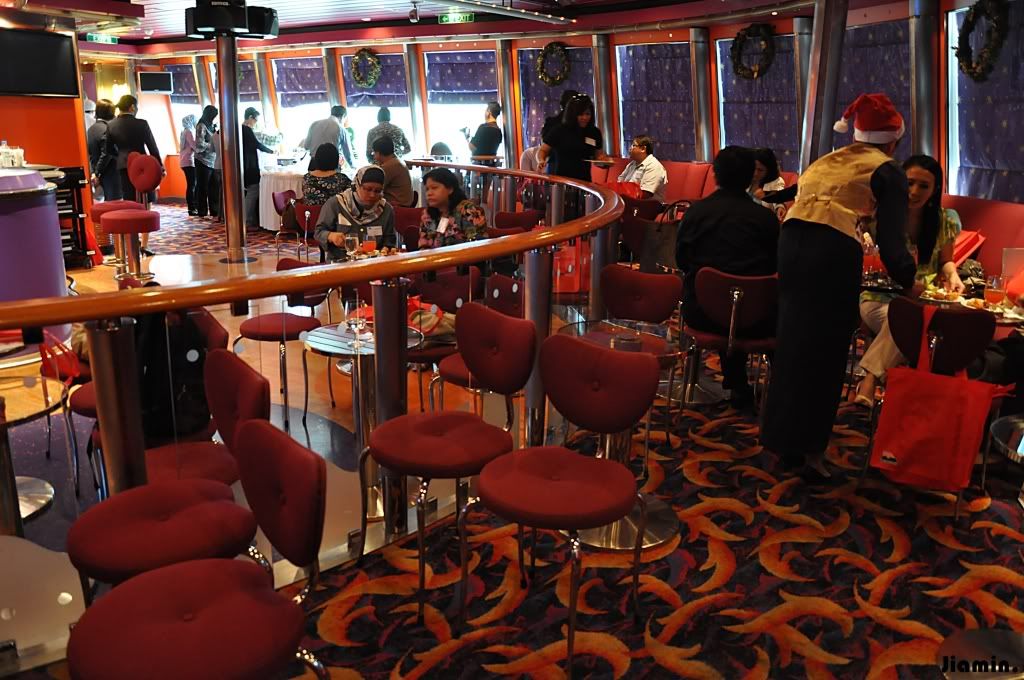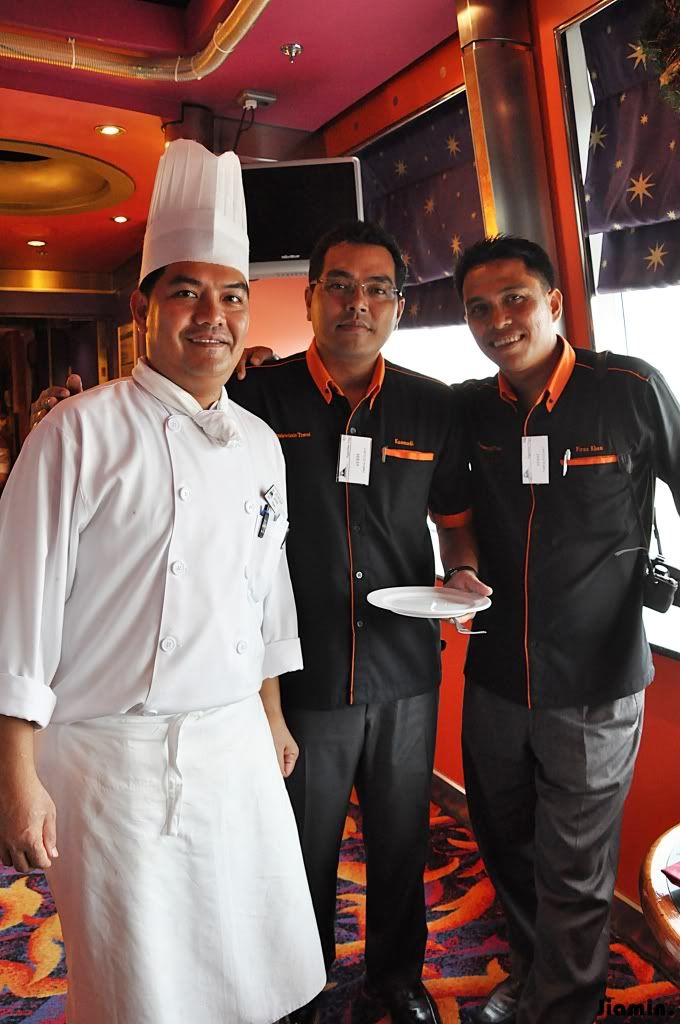 The staffs of Tradewinds Travel Services and the chef!
Don't be disappointed to not be able to see the interior of the cruise, just in case you really do, as the photos are coming up pretty soon on the next post. Stay tuned for something interesting about the decks that we were shown! :)
x.