Good day readers! The possibility of my previous blog post being discovered by the related people is almost zero, but at the same time I'm hoping them to realize their own silly mistakes instead of how my attitudes towards them have been changing from time to time. My intention of publishing such a post is not to attract unnecessary attentions, for your information; instead, I'm in need of some little space to rant out my denunciation occasionally and to get some useful opinions from my dearest readers, for it has been bothering me for quite a while ever since the beginning of January 2012. Anyway, I would really love to appreciate the ones who left some consoling words below and I know I will soon be totally fine. ;)
Finally, I'm temporarily free from any assessments and assignments, which clearly explains why I'm here blogging in the weekday. I bet most of you must have heard of the famous
Star Cruises
, which their cruise lines cover mainly in part of the Asia Pacific countries including China, Hong Kong, Japan, Singapore, Taiwan, Thailand, Vietnam, and not to mention Malaysia. Back on the 15th of December, 2011, a few days before I finished my second internship at
Tradewinds Travel Services
, I was pretty lucky to be given a great opportunity to have a cruise inspection together with my ex-manager,
Kak Nora
, as well as the other two staffs and their clients, on SuperStar Virgo.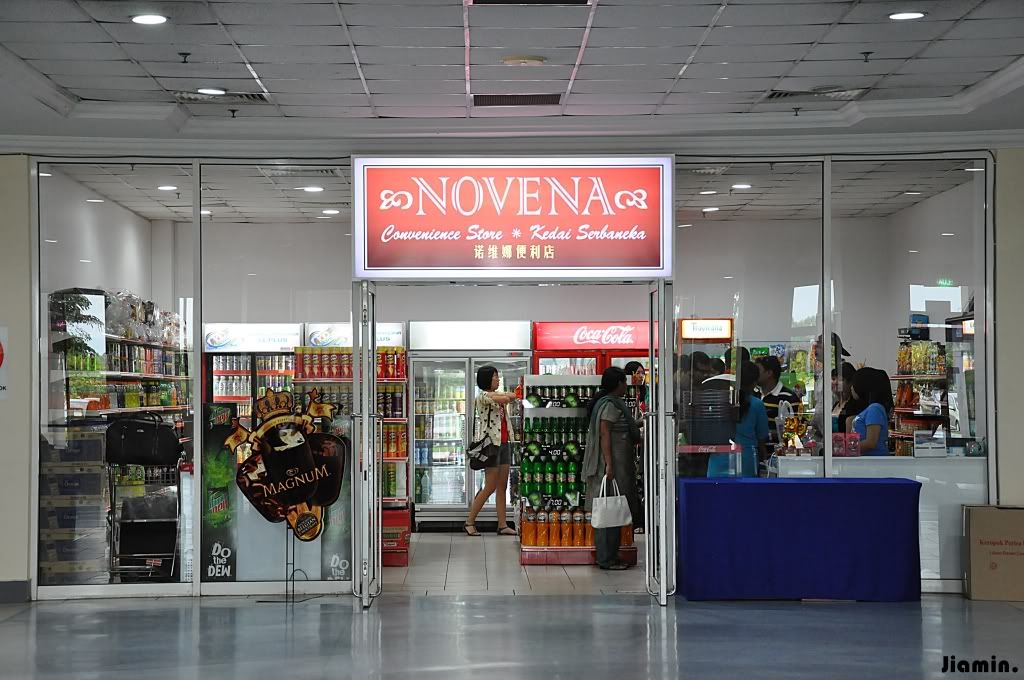 Port Klang Cruise Centre (PKCC), which it had then been changed to Glenn Cruise Terminal, was where we waited to board the cruise in the afternoon. Based on my very own observation, no convenient transportation could be seen around the area except for taxis, and there were no any restaurants or shops nearby. Hence, if the people were to go on a short excursion on the ground, this NOVENA Convenience Store was the one and the only place to go.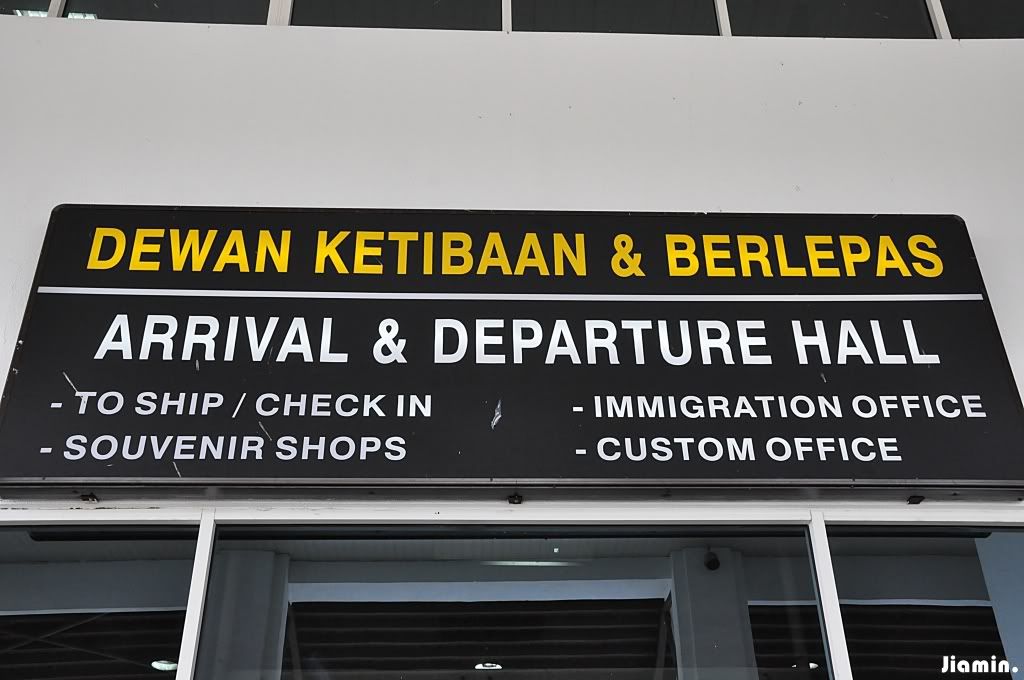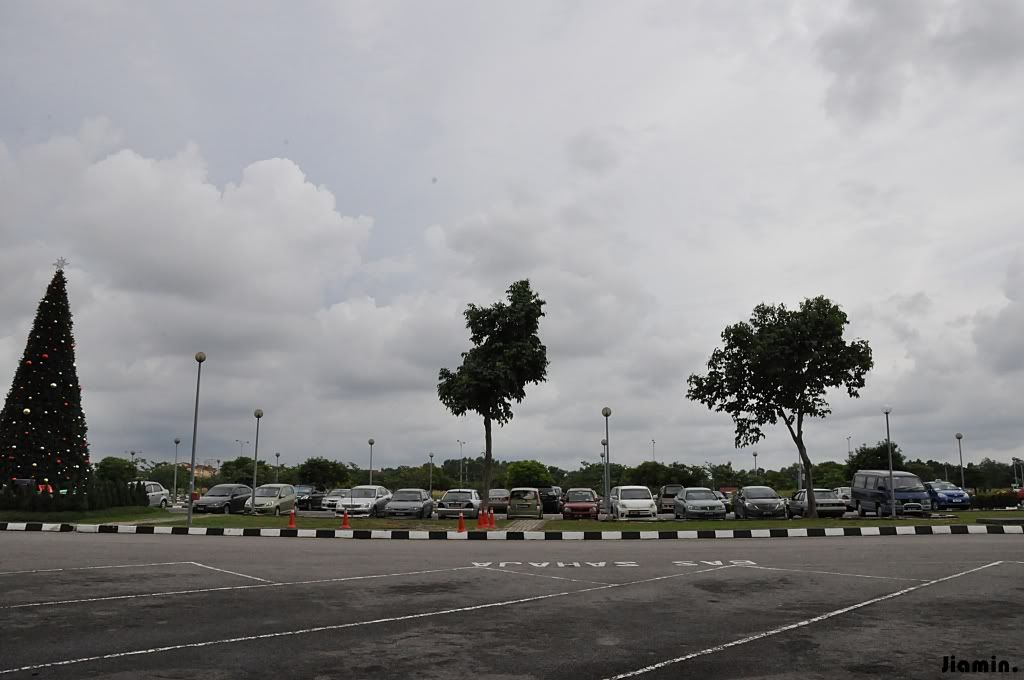 Plenty of parking spaces are provided right in front of the building. I can never guarantee the safety of having your car parked for a few days while you enjoy yourselves on a cruise but their security is pretty strict ever since something that was recorded in the history happened.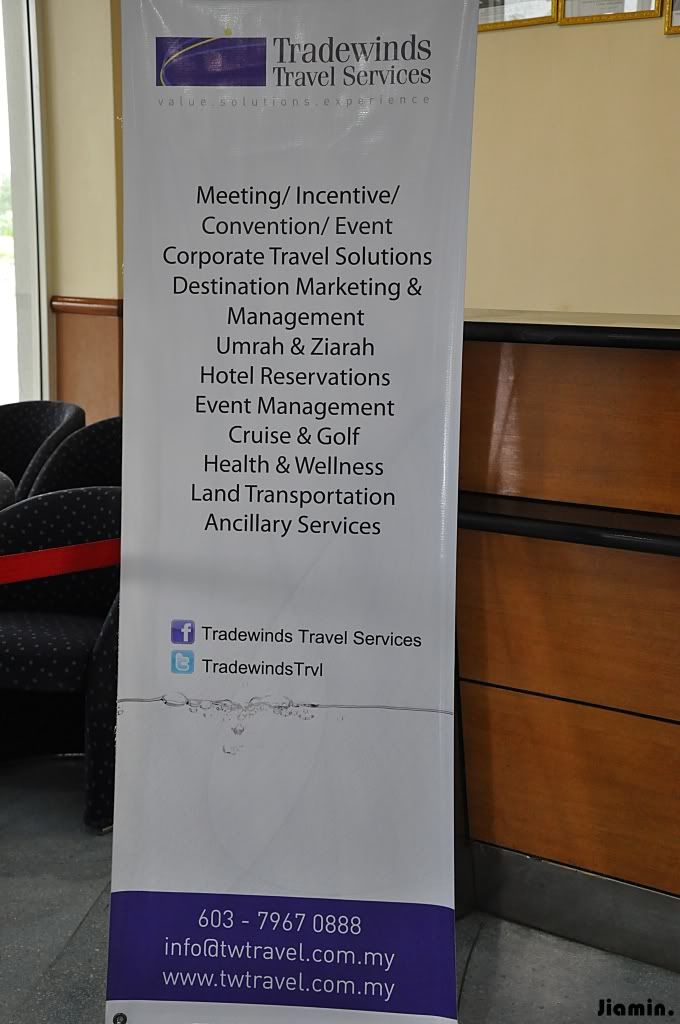 After some registration section, we started to move our asses off excitedly to board the cruise.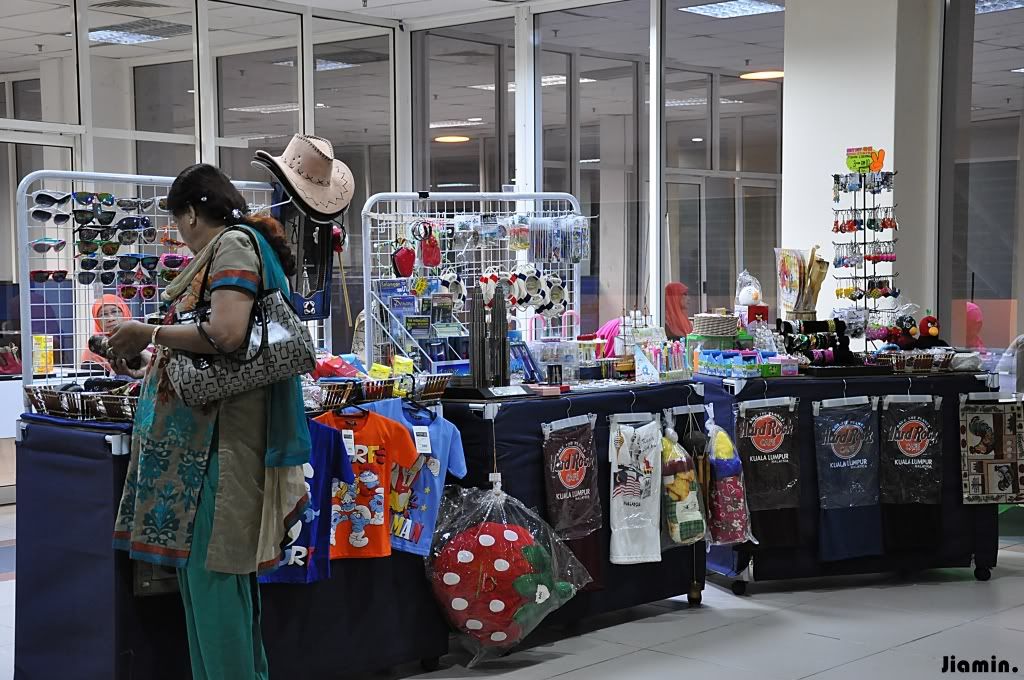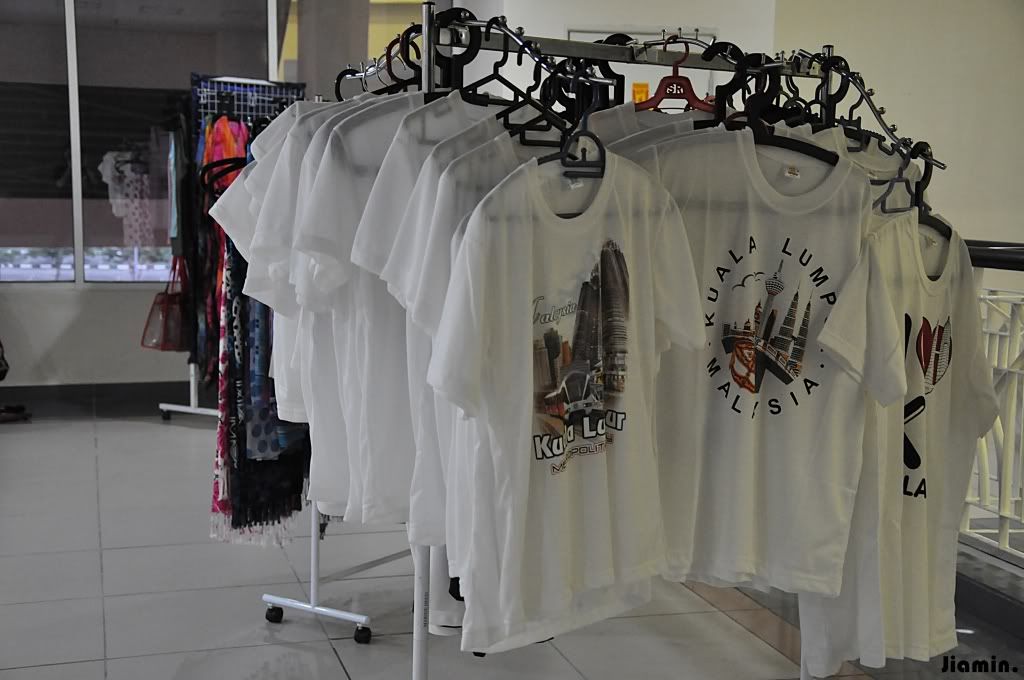 Along the way on one of the upper floors before leaving the building, several typical souvenir stalls could be seen on both sides.
Regardless of whether you're a foreigner or a local, you are always required to scan your bags and everything on your hands while passing by the custom. While taking this photo, to be honest, I was so afraid to be yelled at by the policeman and the security guard. Hehe! :P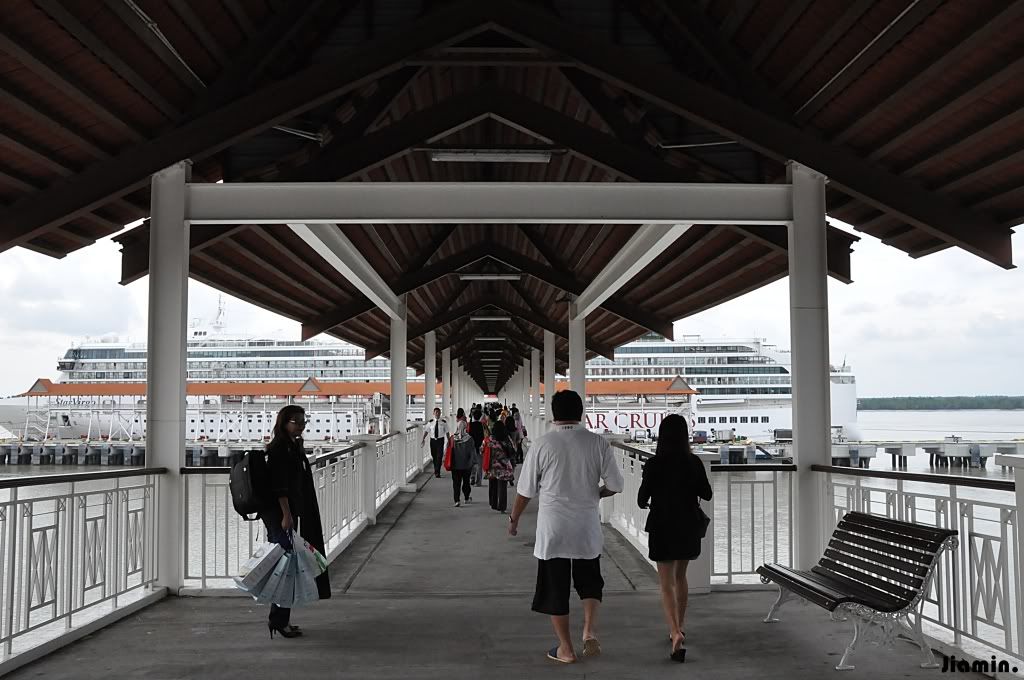 Knowing clearly that I was still new to this industry and that I definitely needed to record something down, Kak Nora volunteered to carry everything for me while I took photos around.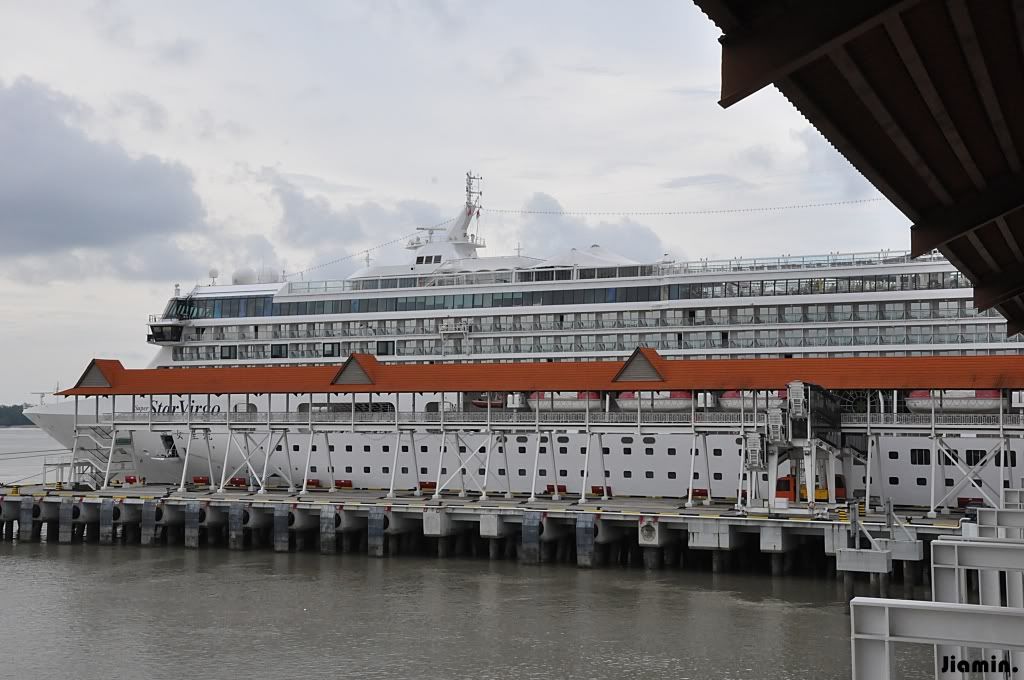 Meet the SuperStarVirgo! For more information, please do not hesitate to click
here
to check out more about the only cruise ship in the world with an authentic Indian restaurant that is certified as halal.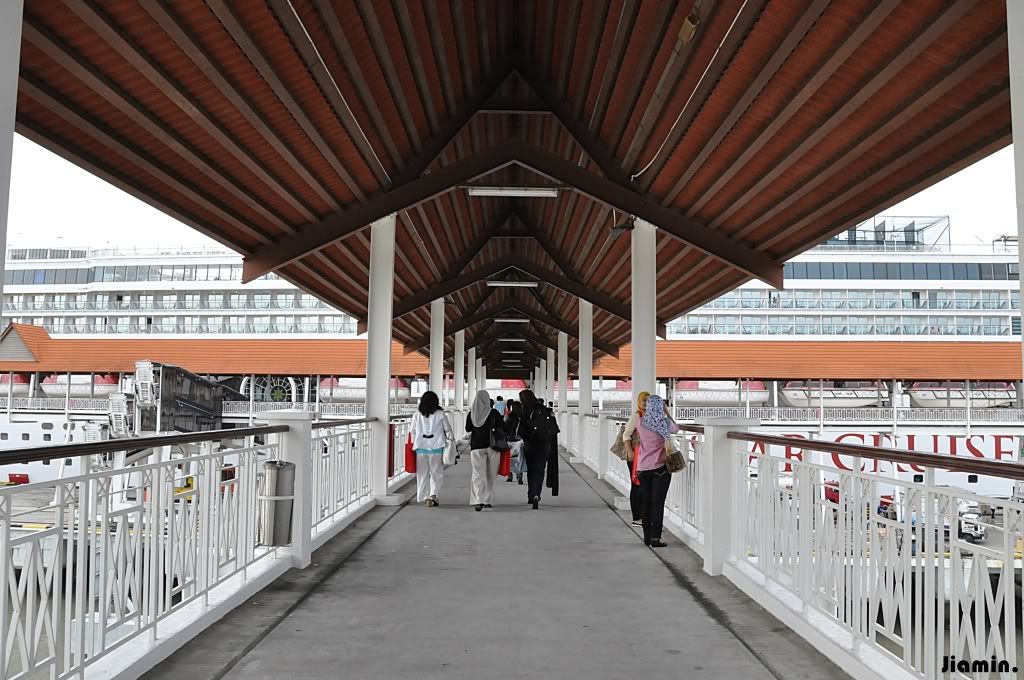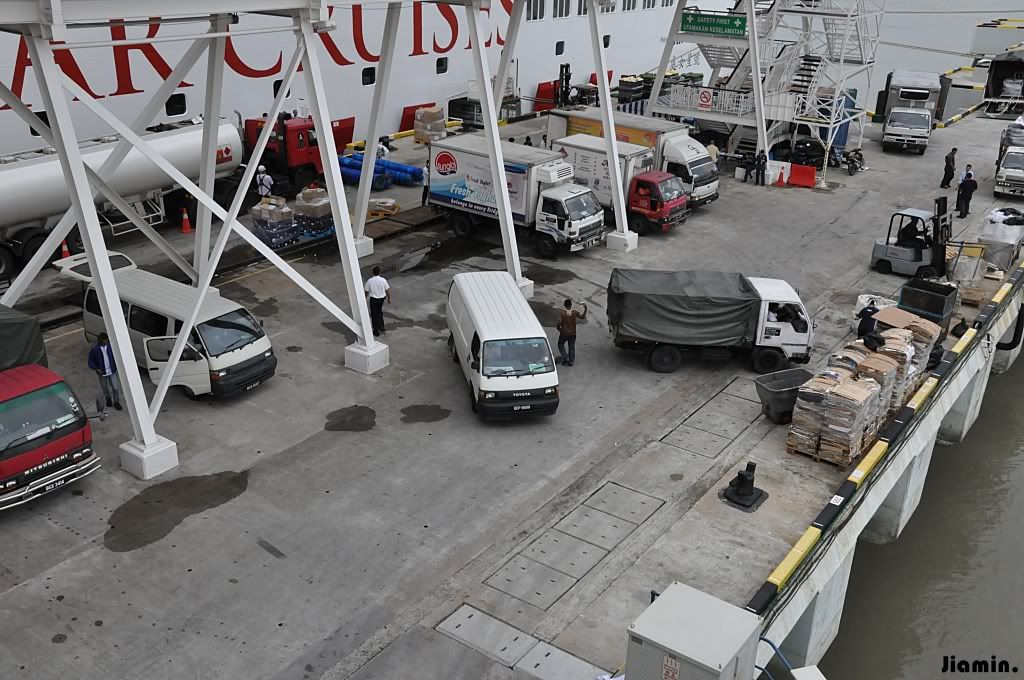 The lorries and vans were all waiting to unload all the stocks to ensure that the cruise could always provide sufficient amount of food and beverages while sailing.
Look at the amounts of watermelons and perhaps honeydews unloaded!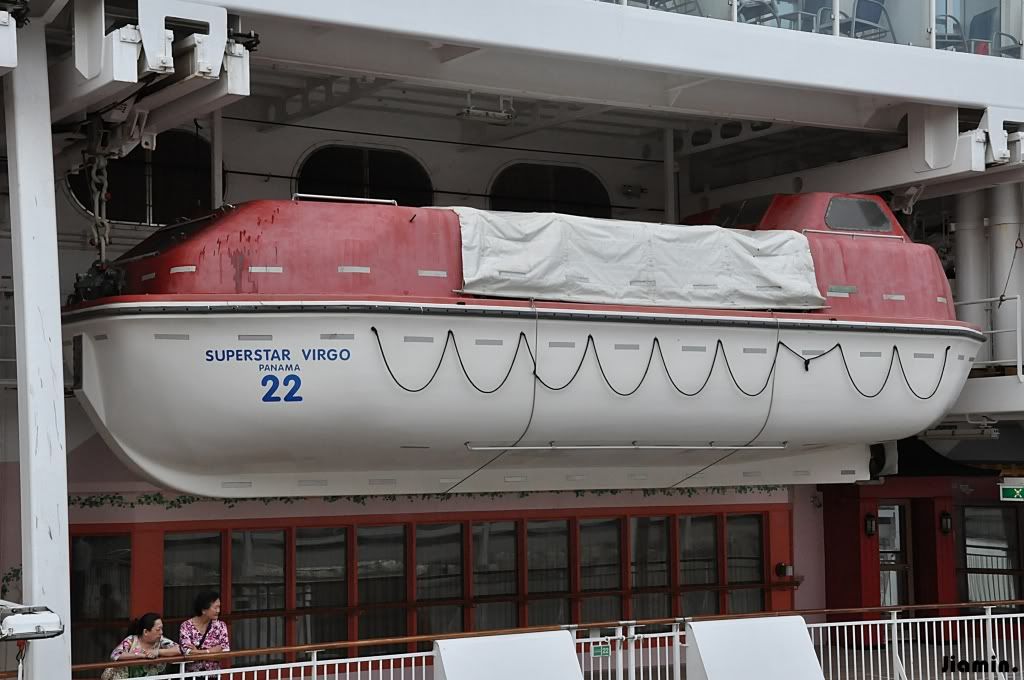 Lifeboats are hung around the cruise for emergency.
Behold; these are just a brief introduction about my observation before the cruise inspection, and there are definitely more to come about her cabins and facilities on board, which will only be published on the next post. If you're interested about cruising, please check out all the links provided to get to know more about Star Cruises.
Stay tuned! :)
P/S: Cruises are considered as females because they have something to do with the nature of women and the sea; figure it out!
x.