Part 1:
Flying to Bali, Indonesia, the heavenly island.
Good evening! Less than a week away from our upcoming trial exams is probably when we start to be stressed up for being so completely disorientated. We are entirely pumped up as the sky turns dark, while being practically dead alive during classes. Our facial expressions and feelings as finals approach are unimaginable. Everything is not unpredictable, yet we are starting the graduation related topics before we work for the most important moment of the entire diploma course. Saddening though, when one mentions about leaving and the truly heartbreaking fact that we could rarely meet anymore by then.
Shannie
,
Farah
,
Steven
,
Maliewann
,
Peily
, and
Michelle
, are truly my forever awesome bitches. Wait; I shall move on with my Bali trip before this post gets a little too emotional.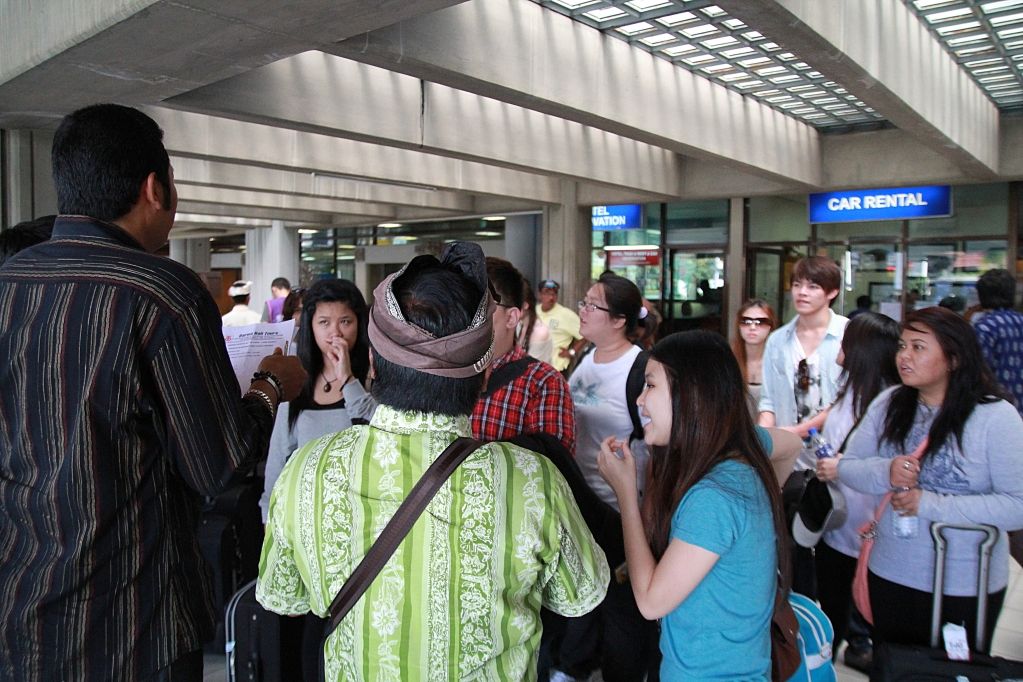 As mentioned earlier, we were happily greeted by Pak Buddha and Pak Dewa with an iPad 2 upon arrival at Denpasar International Airport. To be frank, the moment was pretty heartwarming, but we were just eagerly waiting to board the bus so long as we were braving the unusually sweltering heat.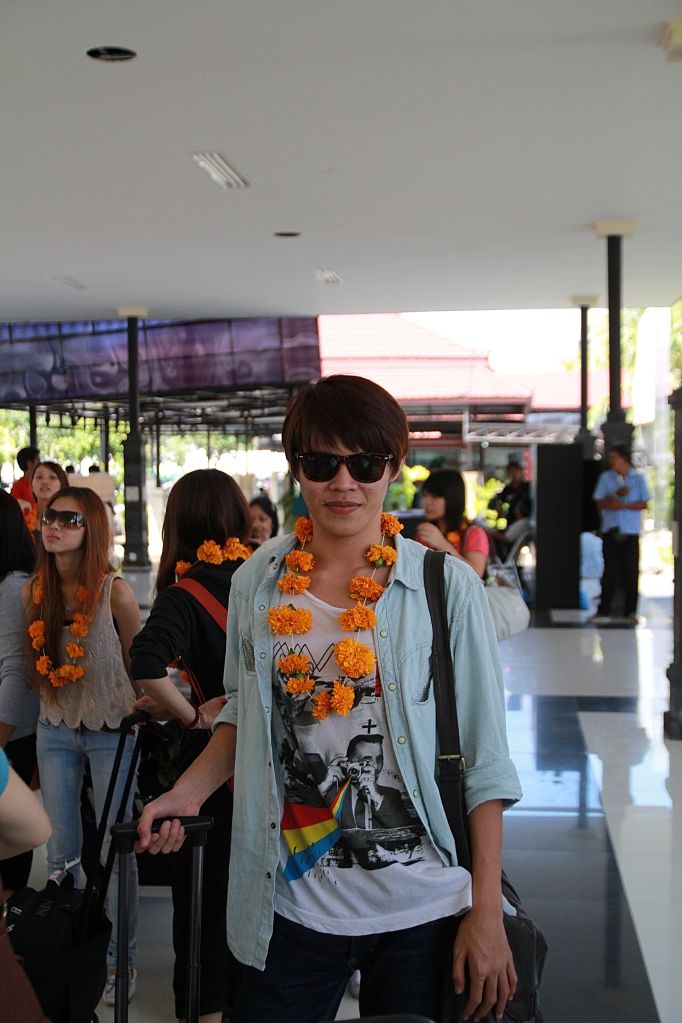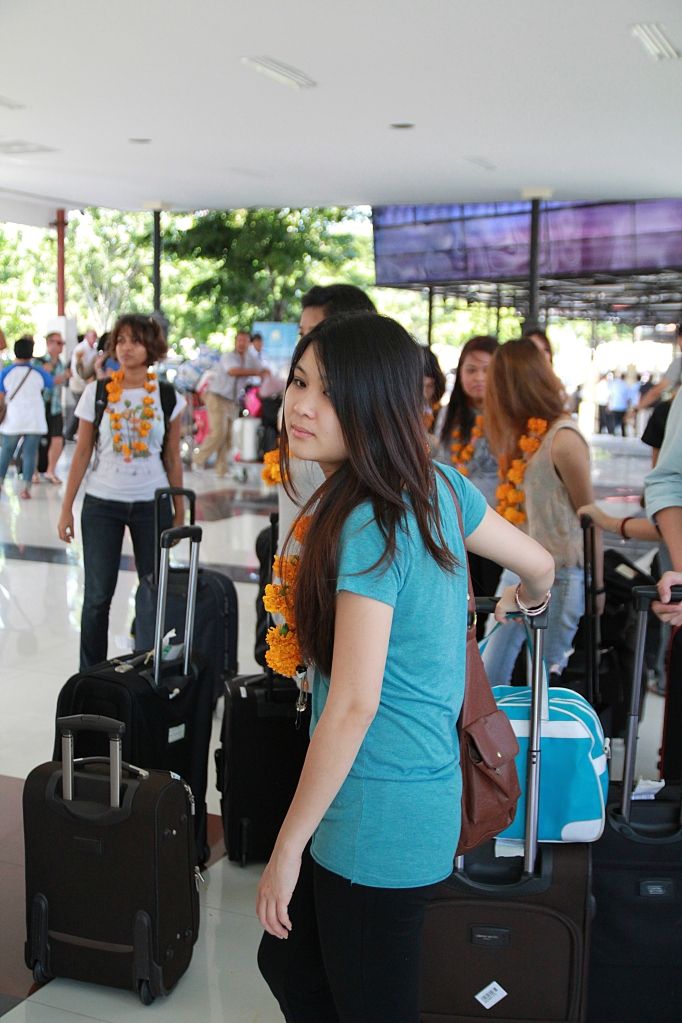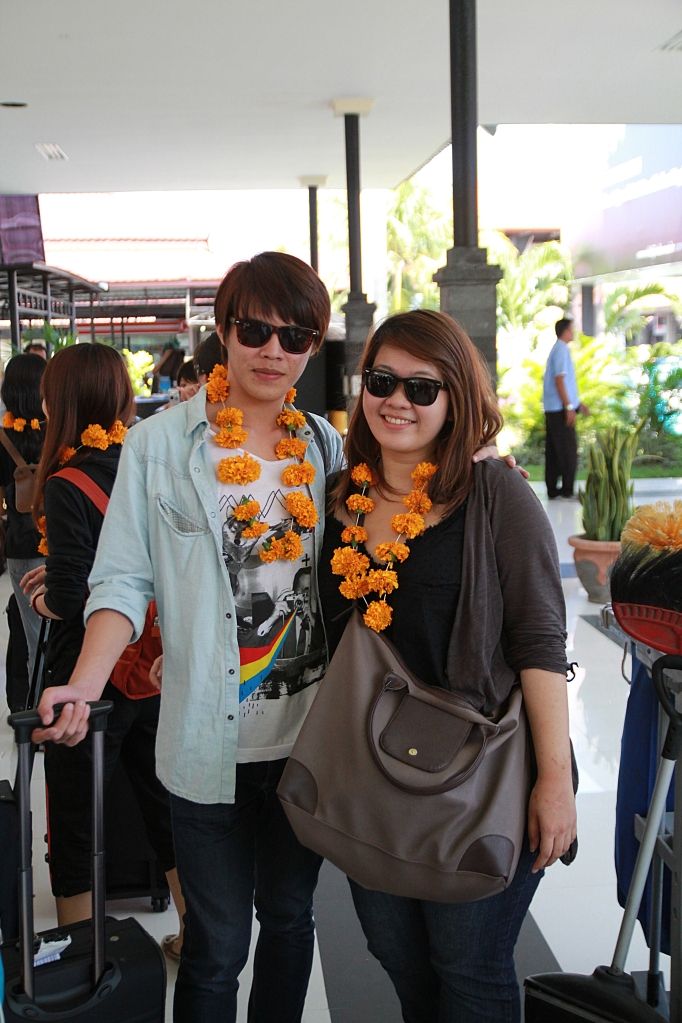 Walked across the road, and we were immediately greeted by a group of ladies by draping flowers around our necks. Being a person who wears necklaces only if necessary like me, I personally didn't like it even though I had it taken off only after I checked in to the hotel. I supposed it's a way to respect their beautiful culture. A yellowish stain was then left on my plain white shirt even since. Damn!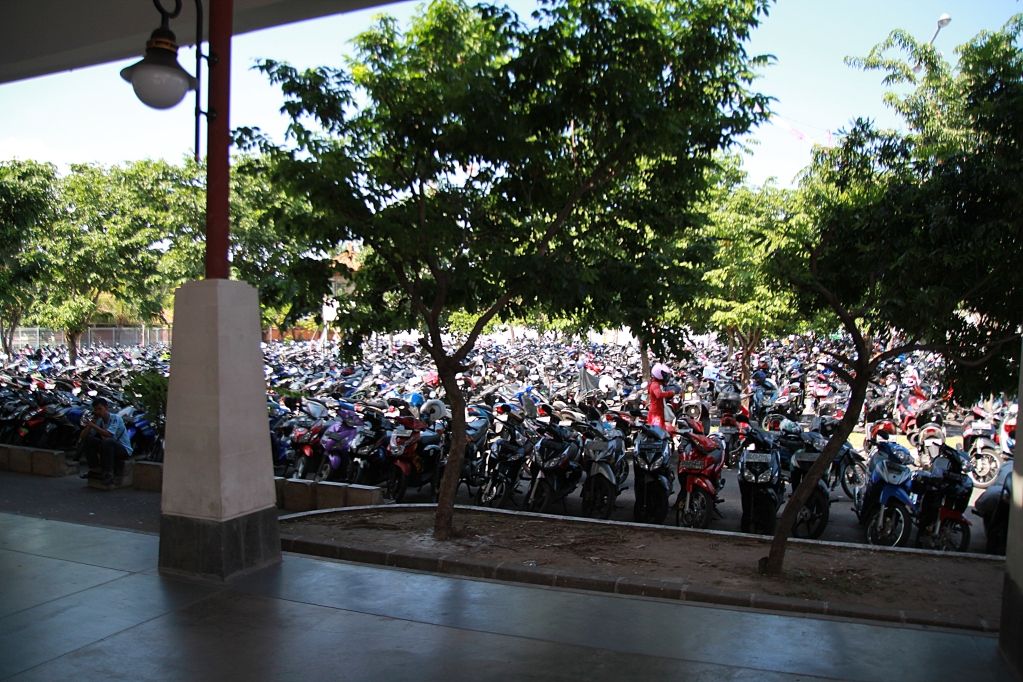 This photo is shared to show my dearest readers that no matter where you go in Bali, motorcycles could literally be seen everywhere from town to villages.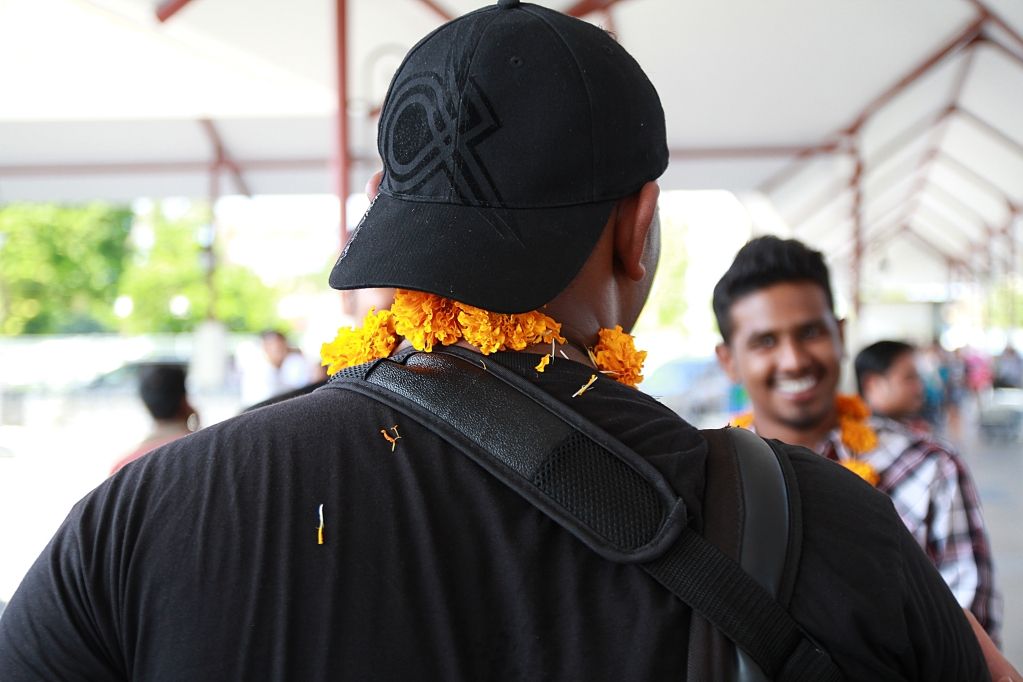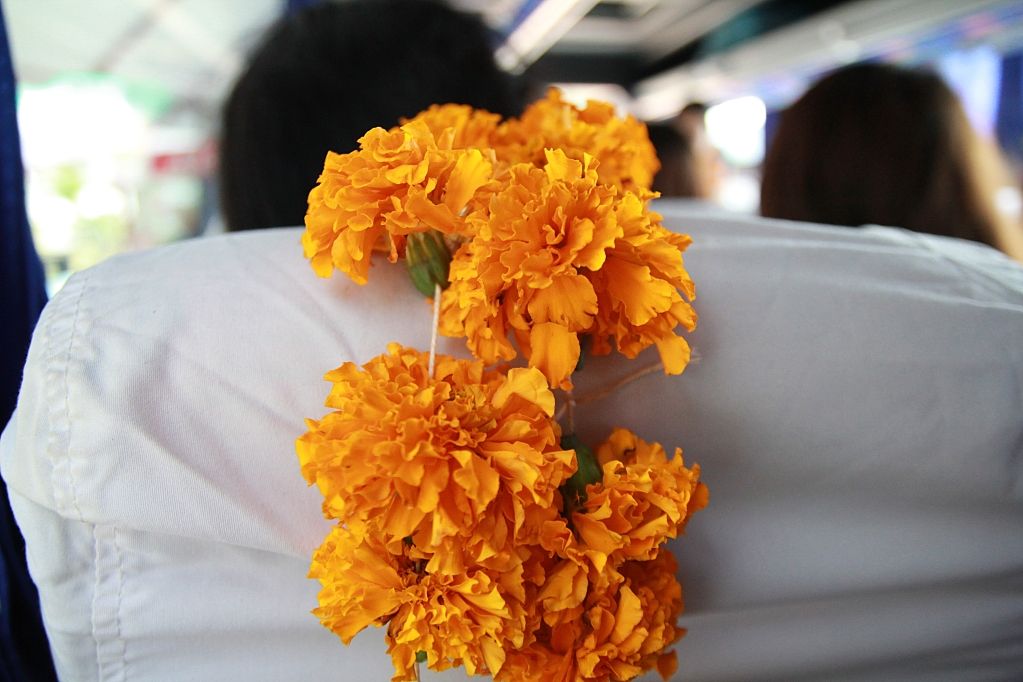 Bus was a heaven at the moment, with its air conditioner functioning perfectly fine. Just like what an ordinary tour guide usually does, Pak Buddha briefed us a little about our trip but many of us ignored due to his weird pronunciations despite being an English tour guide. However, we still miss him a lot today.
In my personal opinion, Bali is architecturally unique because the houses are commonly built as similar as the temples. I was really impressed as soon as we entered the town, to places we went throughout the days. The locals are so much religious than I had imagined that they prayed every single day with offerings given by the roadside, which is why we were repeatedly reminded to beware of stepping on them.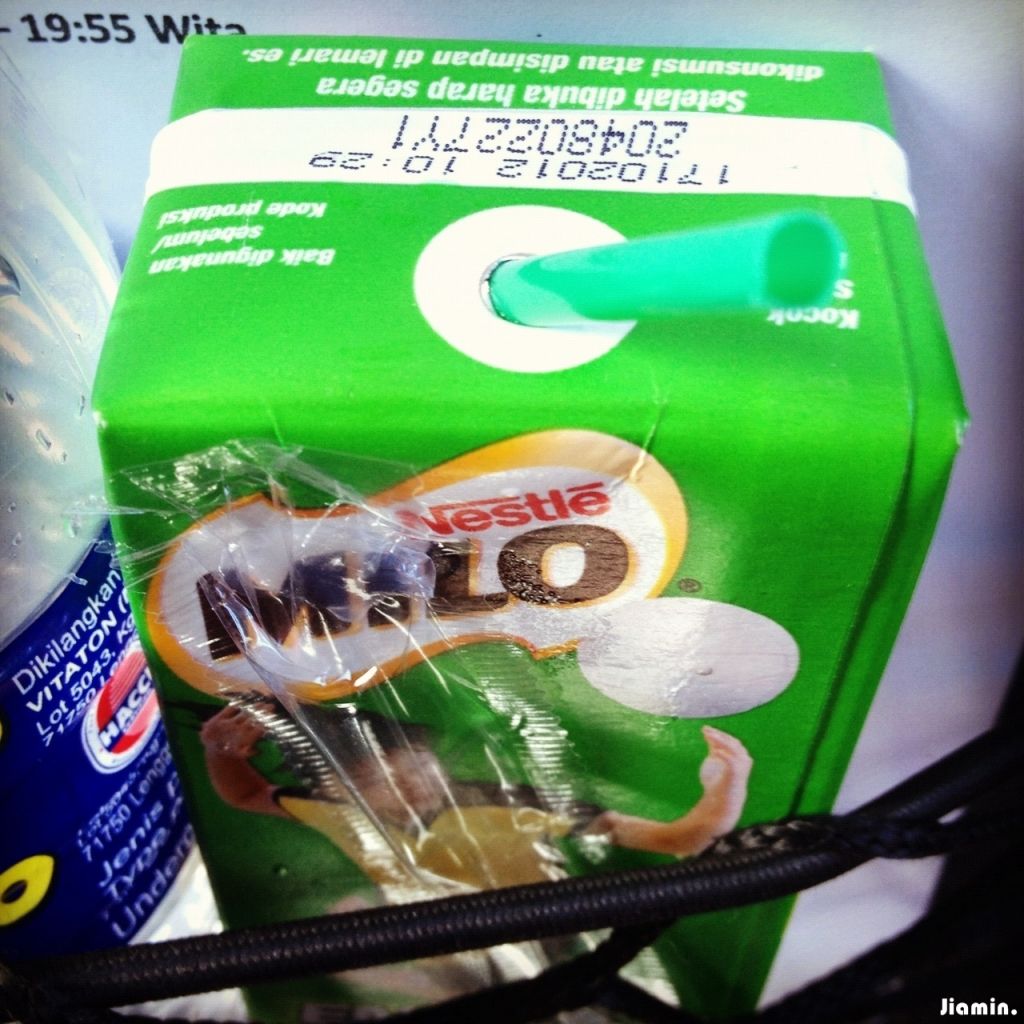 While proceeding to the hotel, we stopped by at Circle K, an outlet that is just as similar as 7 Eleven, to get ourselves some snacks to be munched on. Knowing that a small packet of sweet drink would never cure my thirst, I bought this just for the sake of trying it out. Malaysia's is still the best.
Finally, we arrived at our 2-star hotel,
Abian Boga Hotel and Restaurant
, where we spent our nights relaxing, fooling around, swimming, and shouting. Here's the restaurant where we had one dinner and four disappointing breakfasts for the next four days.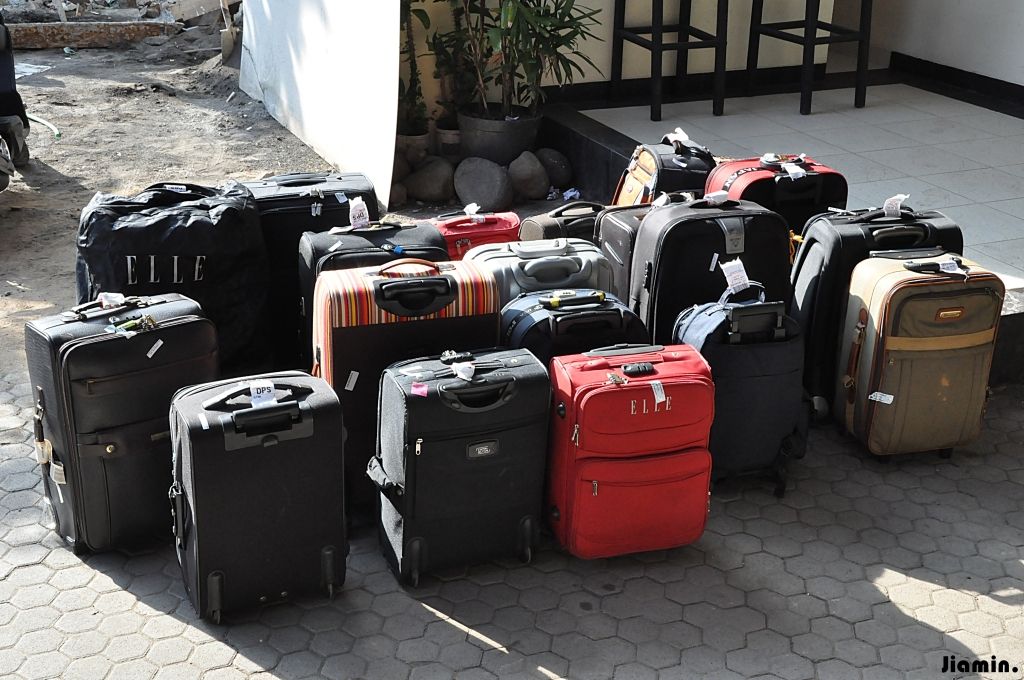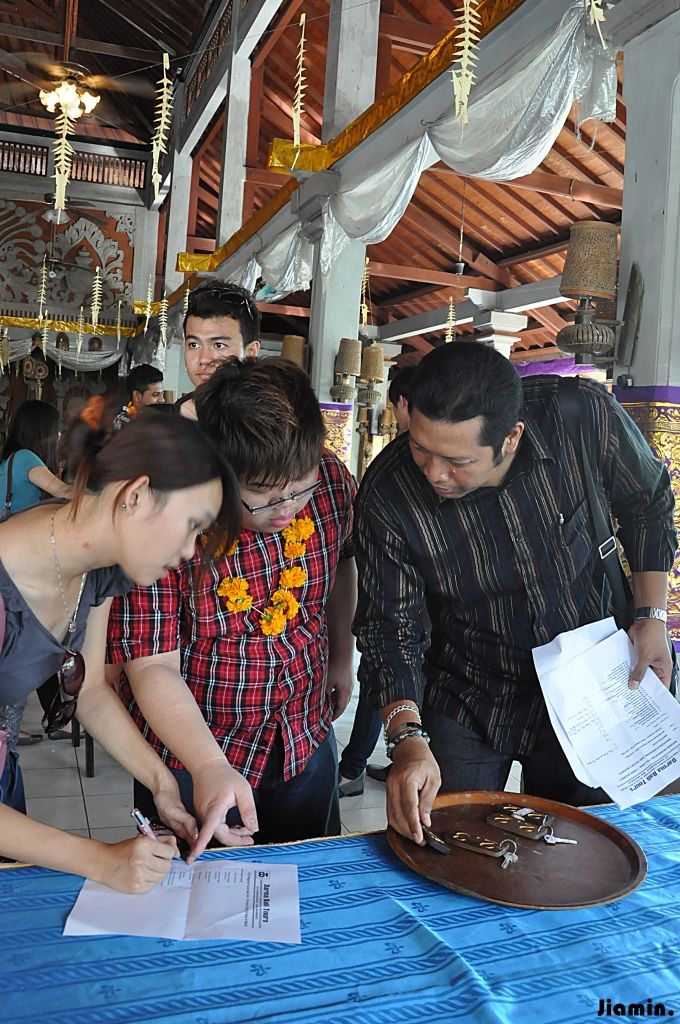 Room key distribution was efficiently done with Pak Dewa's help. Farah, one of my bitches whom I spent my nights in Bali with, and I, immediately rushed to our room for a good rest. Despite being a merely 2-star hotel, in Abian Boga Hotel and Restaurant, they provided a few staffs to help bringing our huge luggage bags all the way to our respective rooms. This could rarely be seen in a Malaysian 3-star hotel, I would say.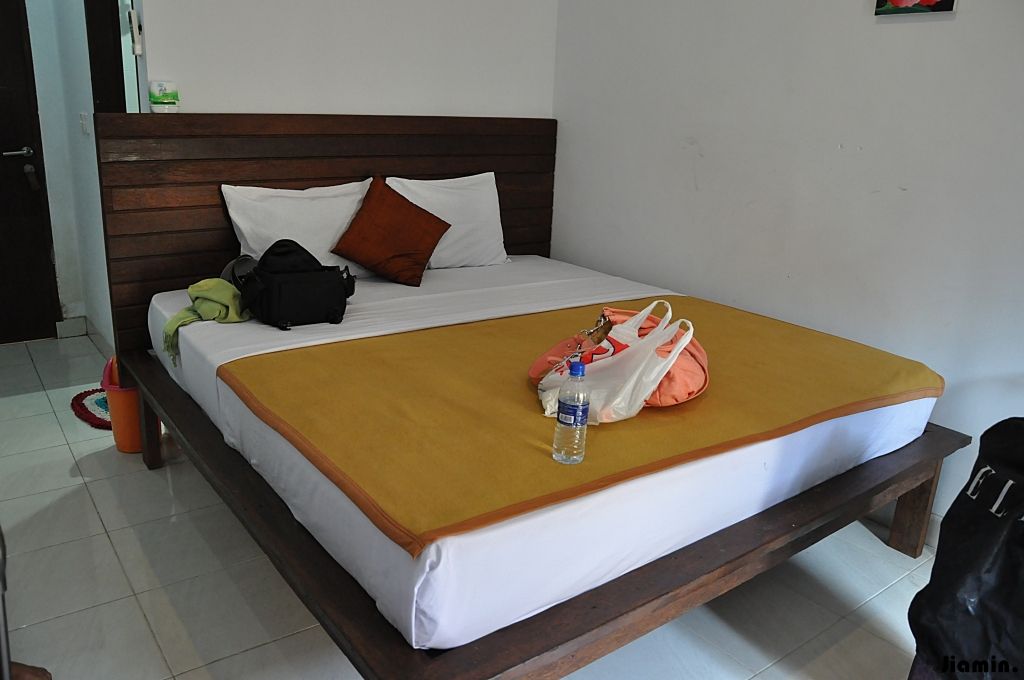 Knowing that it was a merely 2-star hotel, we didn't expect much from them yet we were surprised to see an extremely clean room with extraordinary awesome WiFi service. Nonetheless, the toilet was comparatively disappointing. During our stay, their water supply wasn't really sufficient that we had to wait in the toilet nakedly halfway through our showers.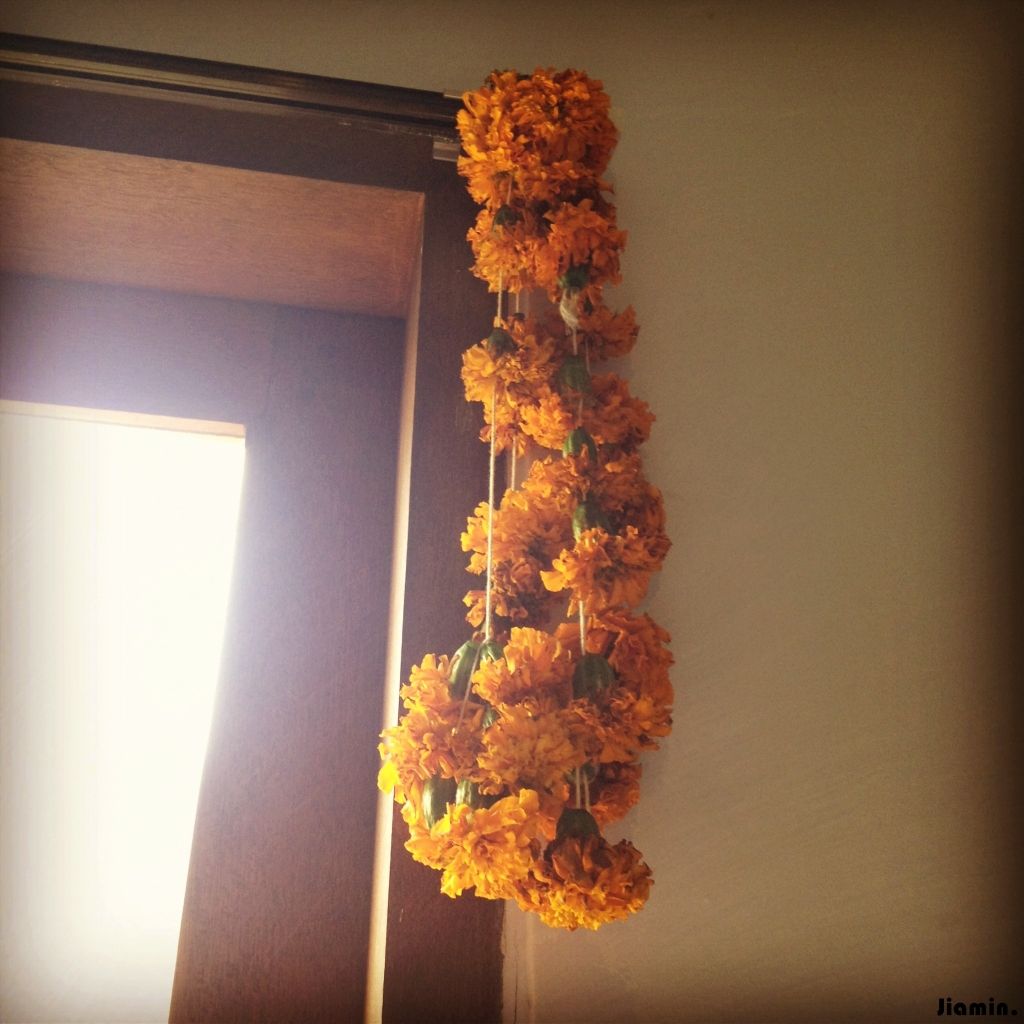 We decorated the room a little by hanging our welcome flowers by the window.
Before I forget, Steven decided that he should get himself a partner in order to survive in his terrifying room. Hence, Farah and I thought it would be a good choice to have him staying with us, provided that he wasn't as close with Robert then, who was supposed to be his roommate instead. He got another room upon request, which was way closer to the main entrance of the hotel than ours, and all three of us moved to the room on the following day. Funnily, we didn't just move our belongings. We brought along the clothes hanger and the pillows from the previous room we stayed at, just to enjoy a little crazier.
It's Ms. Cindy's freaking luxurious bathroom! That's one of the benefits of being a tourism lecturer, I suppose; you own a special room during your stay as you travel with your students.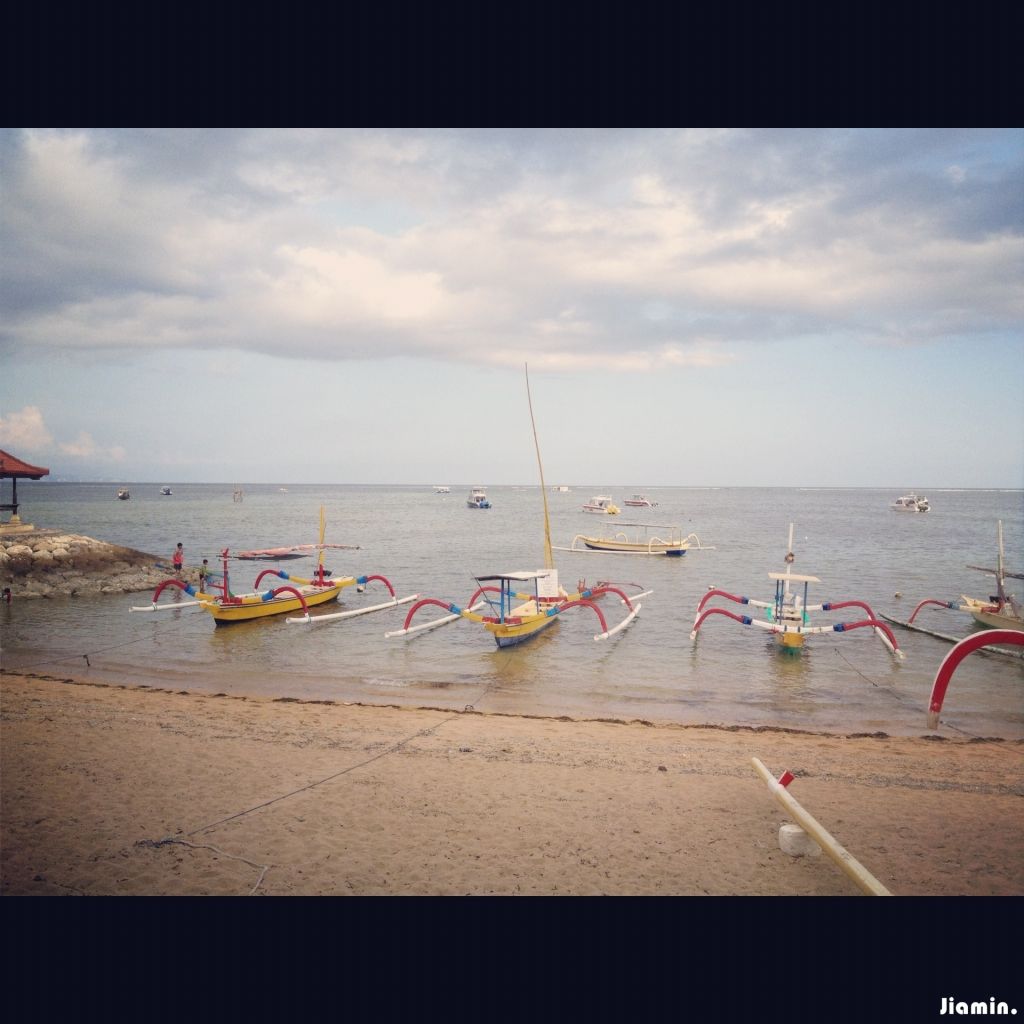 To kill boredom instead of taking a nap in the room, I had a walk with Farah to the beach nearby to explore a little around our hotel. I was initially expecting to have white, sandy beach and greenish clear seawater greeted my eyes because that was the heavenly island I had imagined for years, to be frank. Beyond doubt, I was disappointed. The effect was immediately dissipated. I was more impressed by the strange looking boats moving about the original place as the waves hit, only to be informed that they're the fishing boats. I'm serious.
I'm not sure if there was any other stalls slightly far away from the beach but I saw a few mini stalls nearby selling one of our favourite Balinese foods, Bakso. I had twice at different places in Bali, still I didn't manage to try the best that some of them had tried. I might have found a restaurant selling it in Selayang. It's yet to be confirmed, however. Let me know if you have seen anywhere in Kuala Lumpur selling it!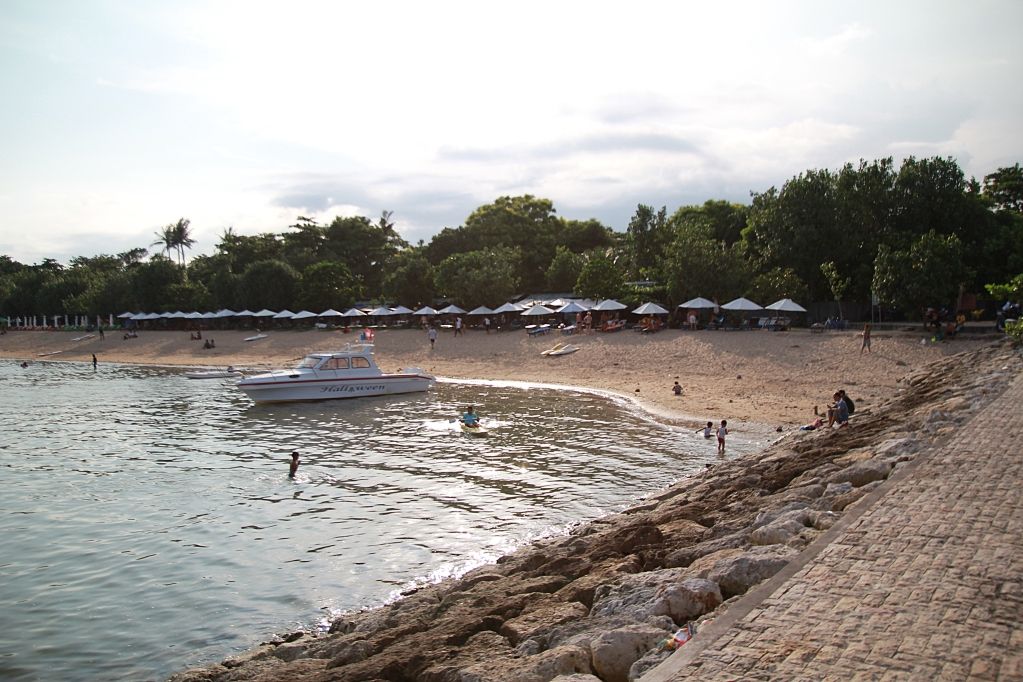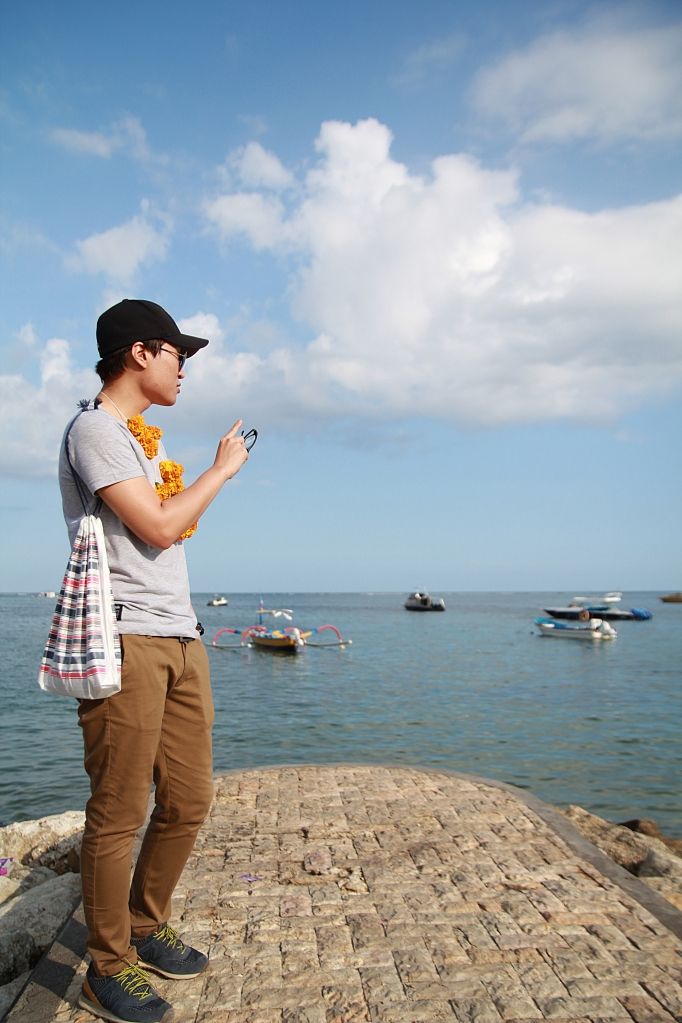 The Koreans spent their time shooting photos by the beach.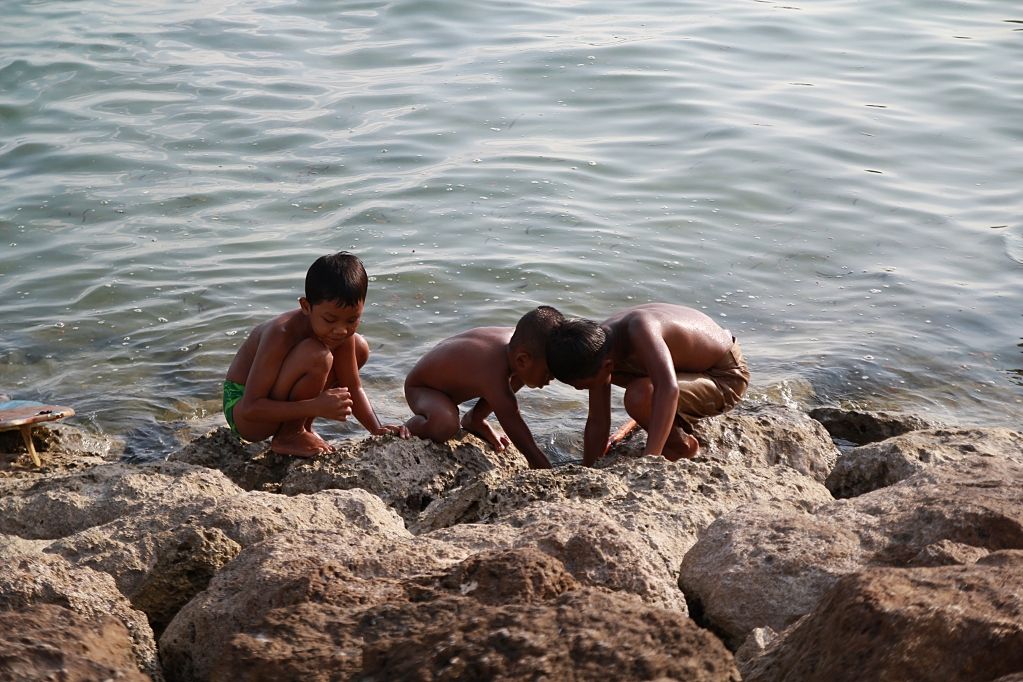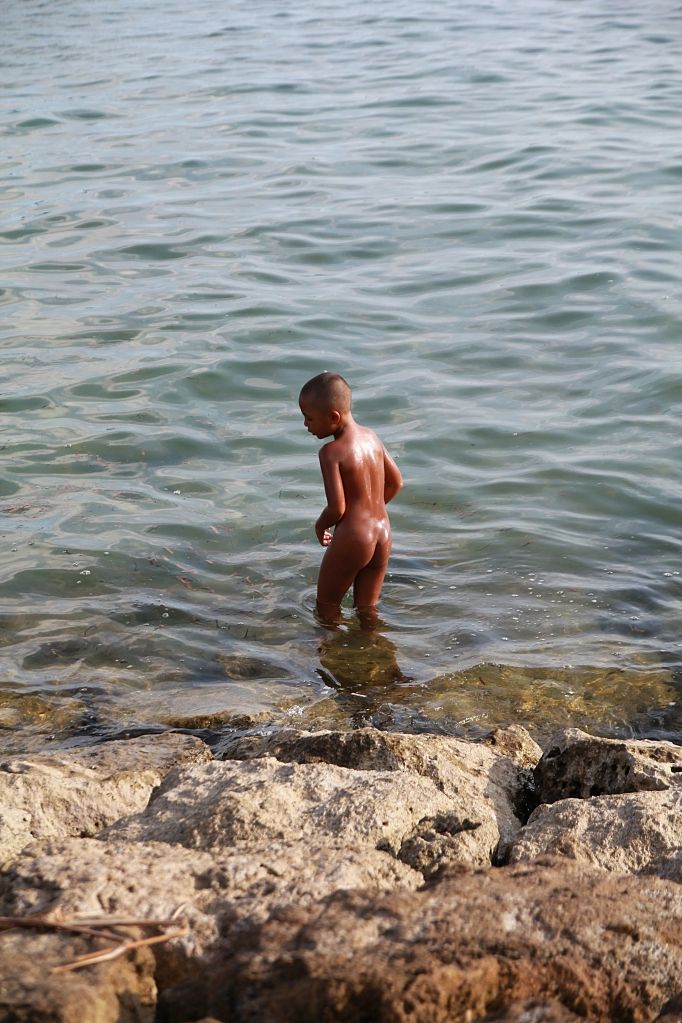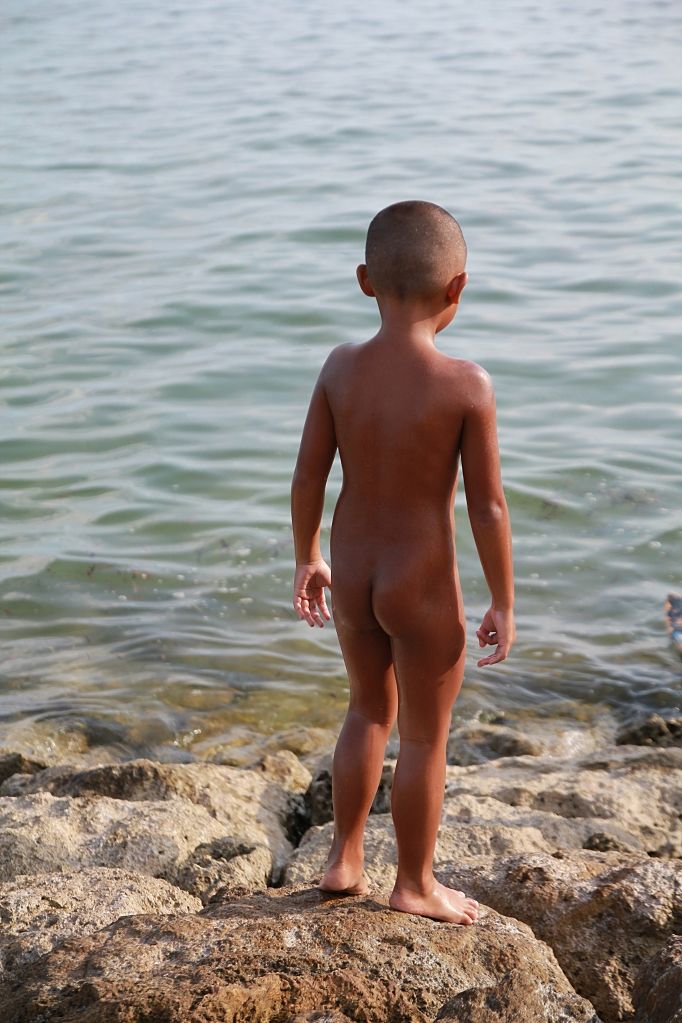 Sometimes, I really wonder if their parents were fine to have these kids playing by the beach as the seawater a few steps away from the stones seemed incredibly deep.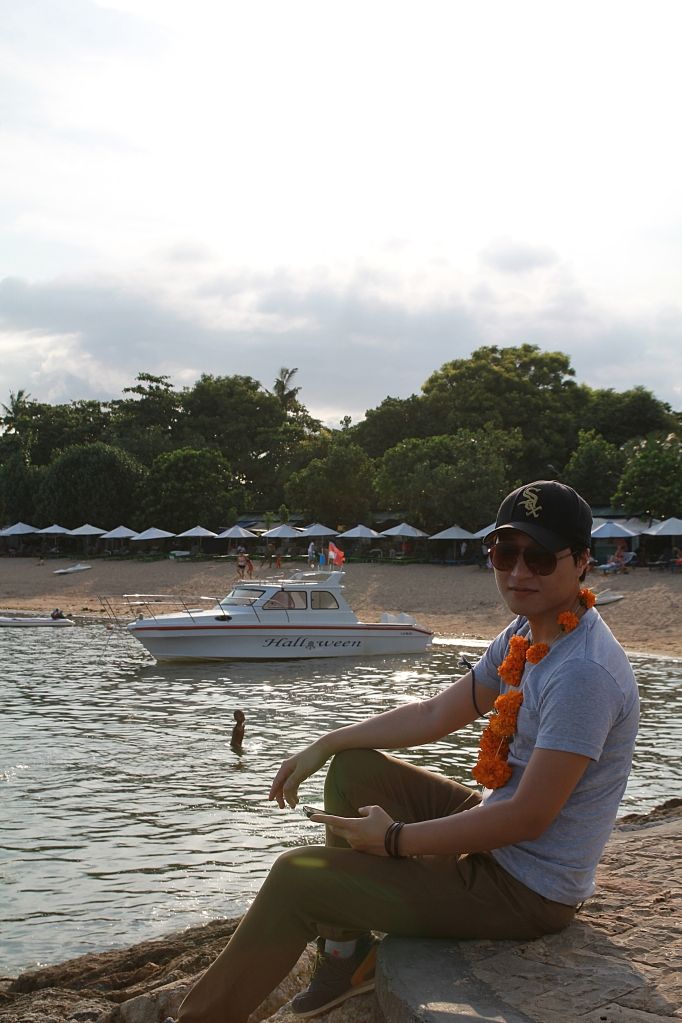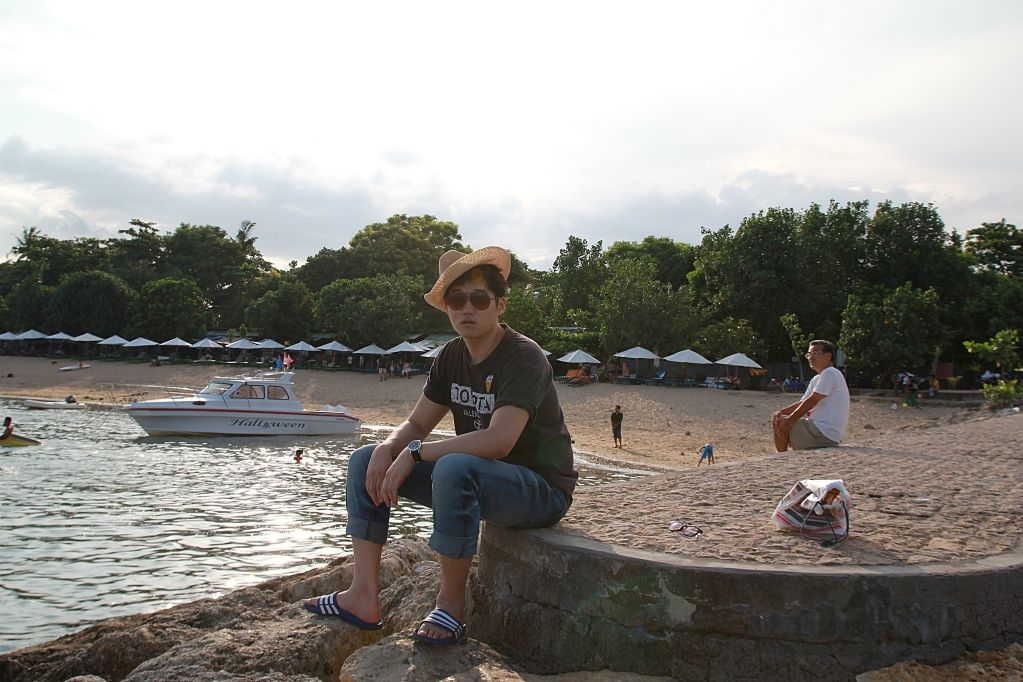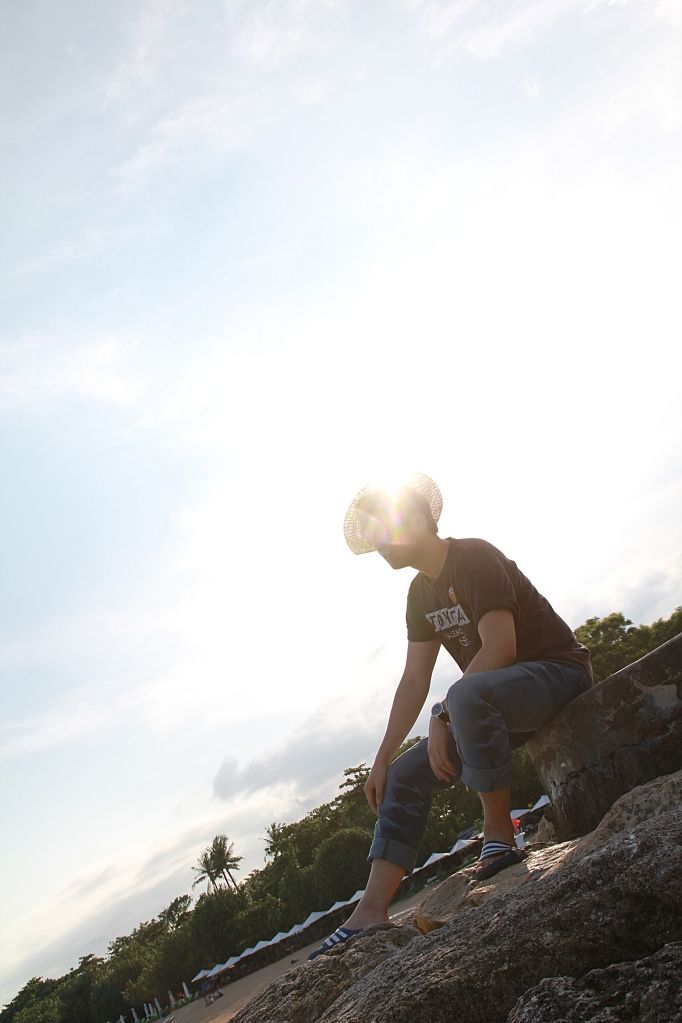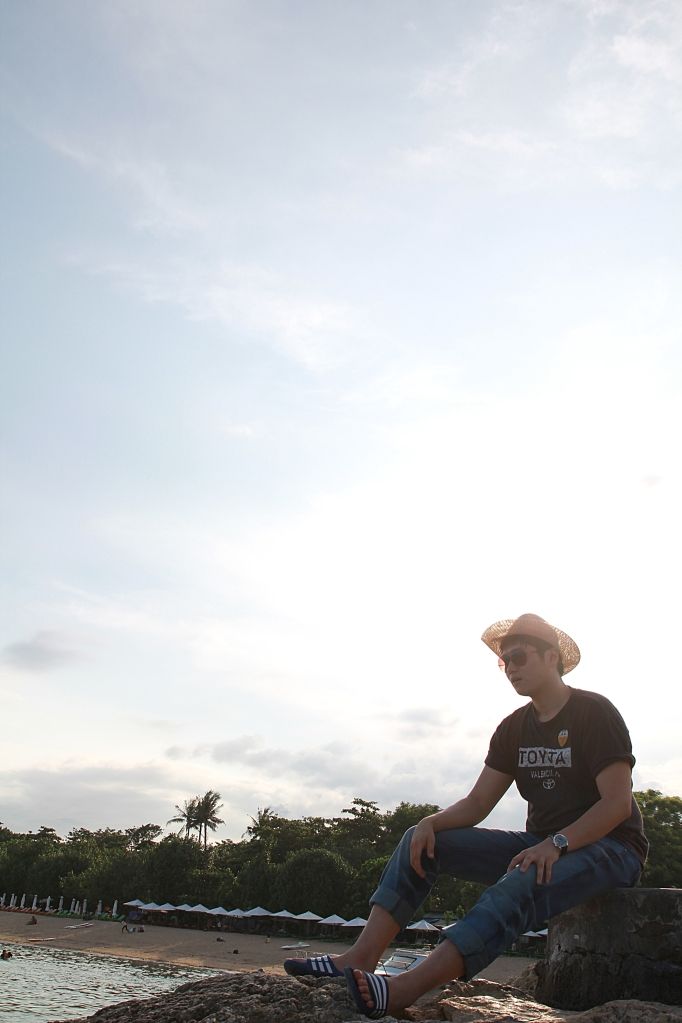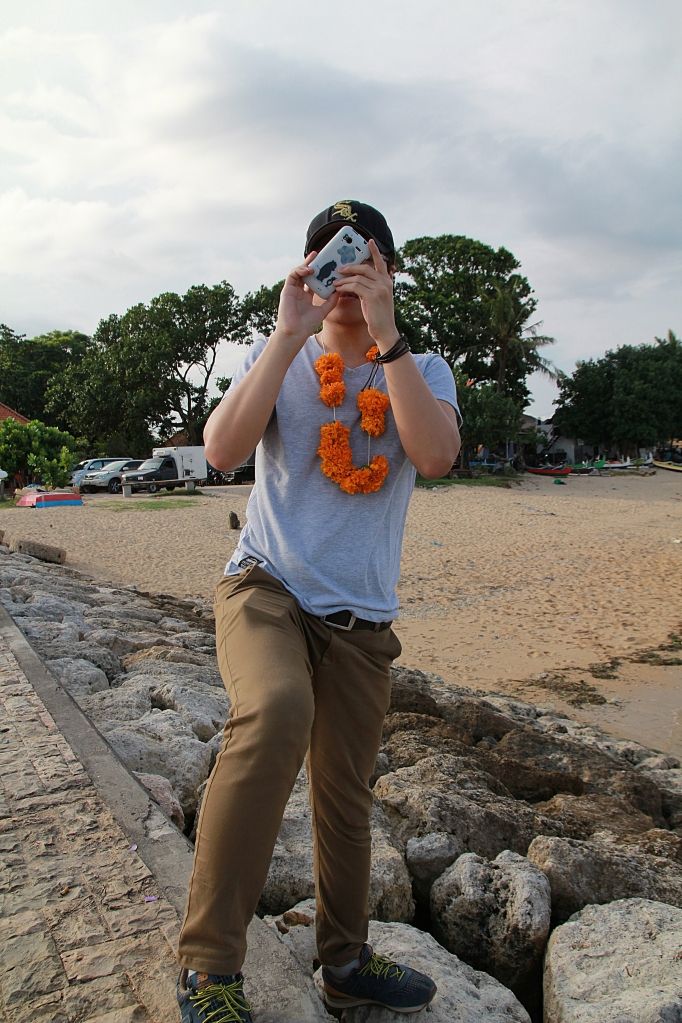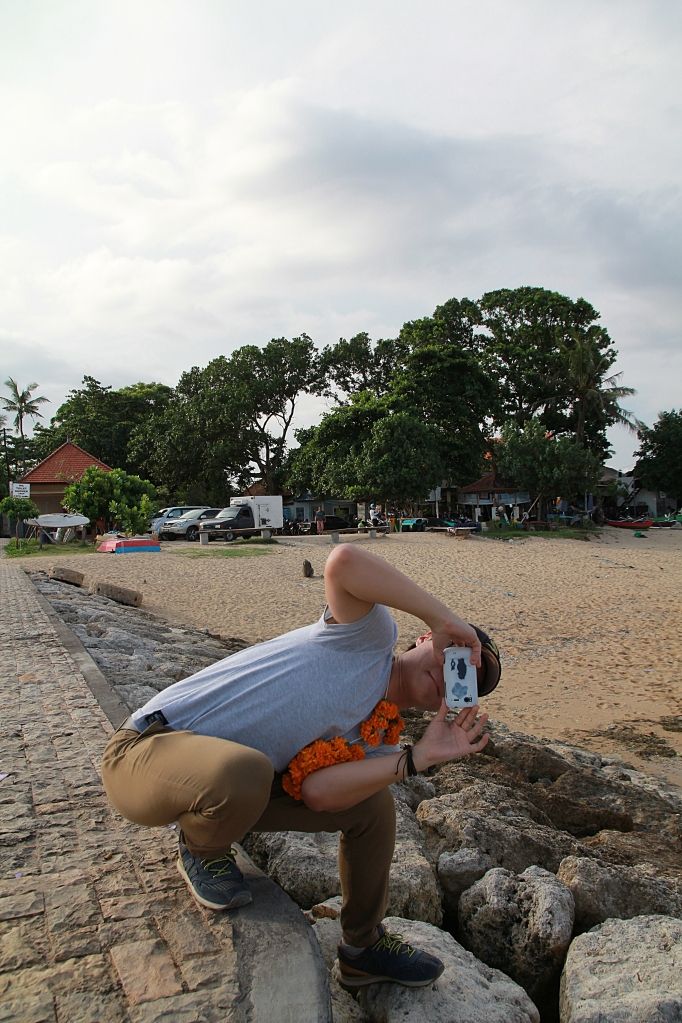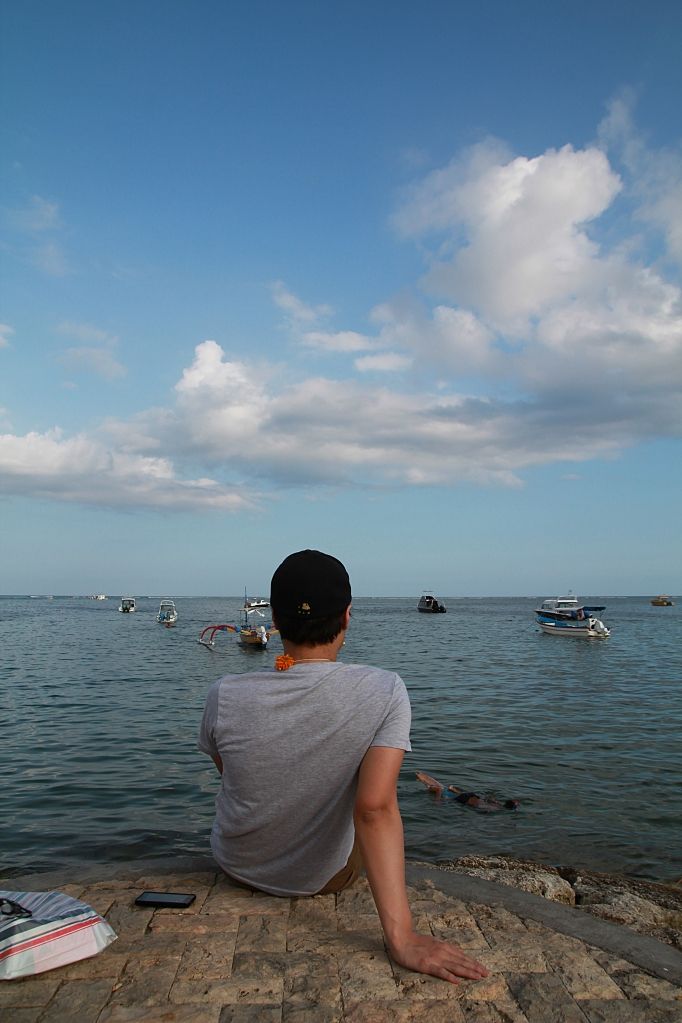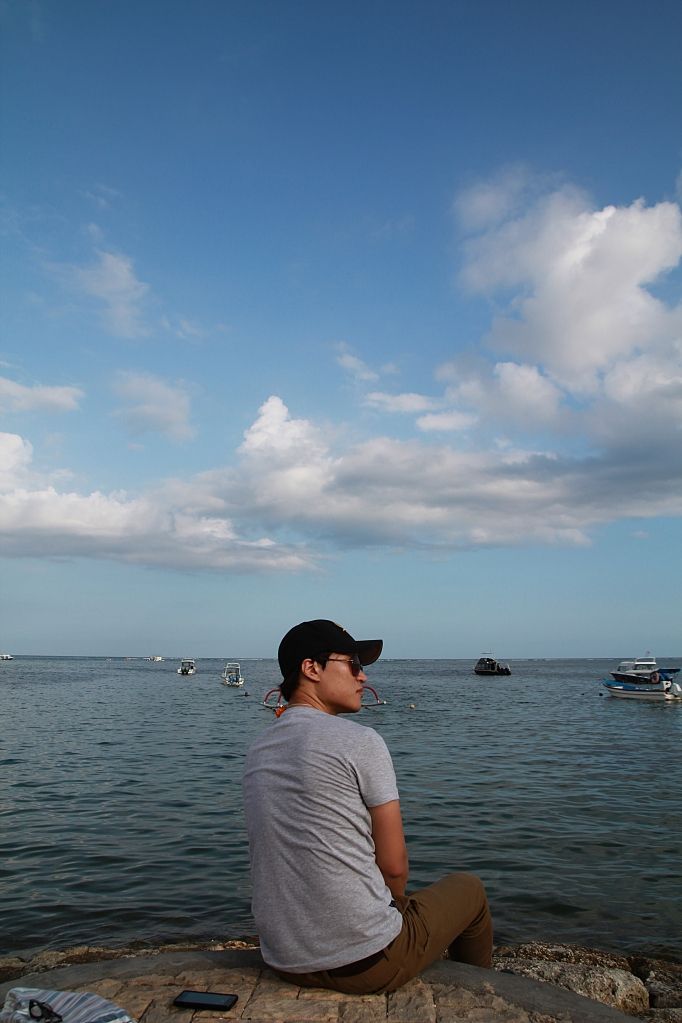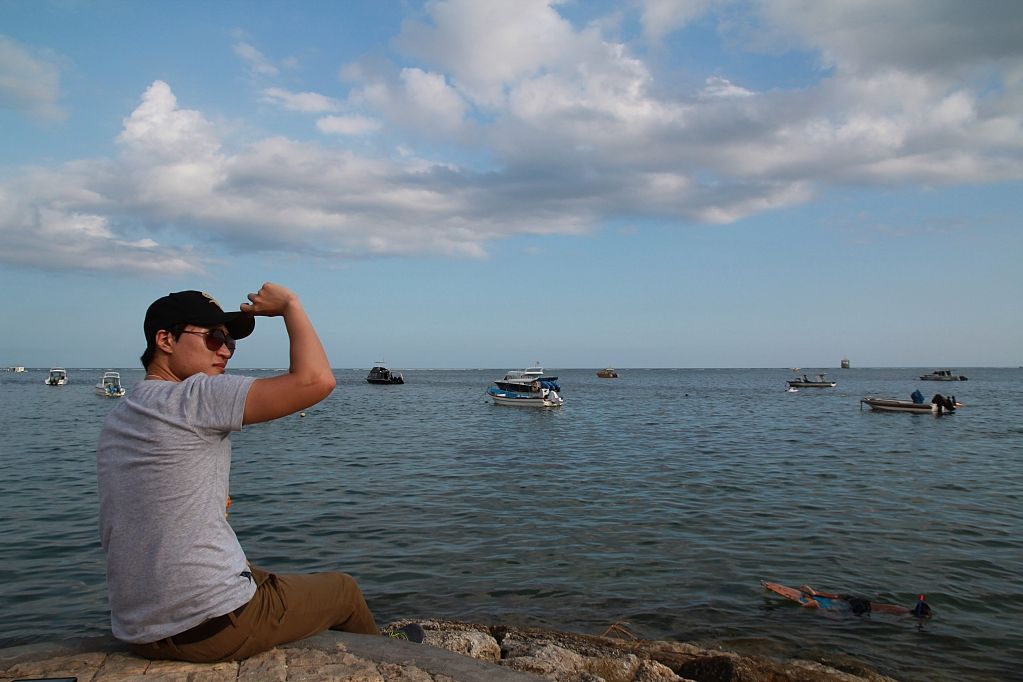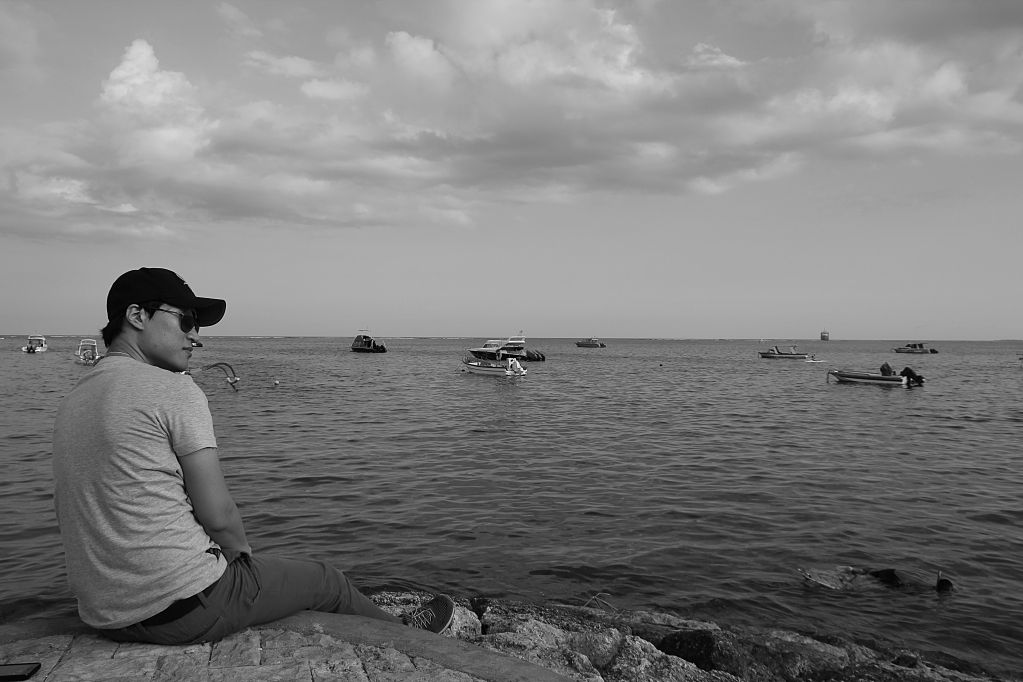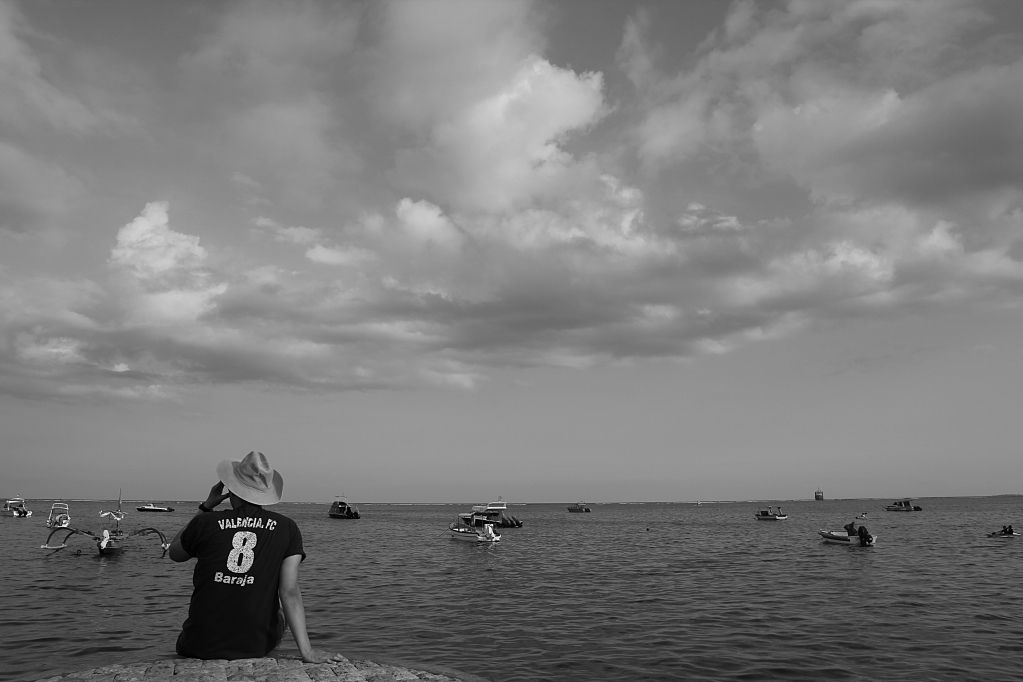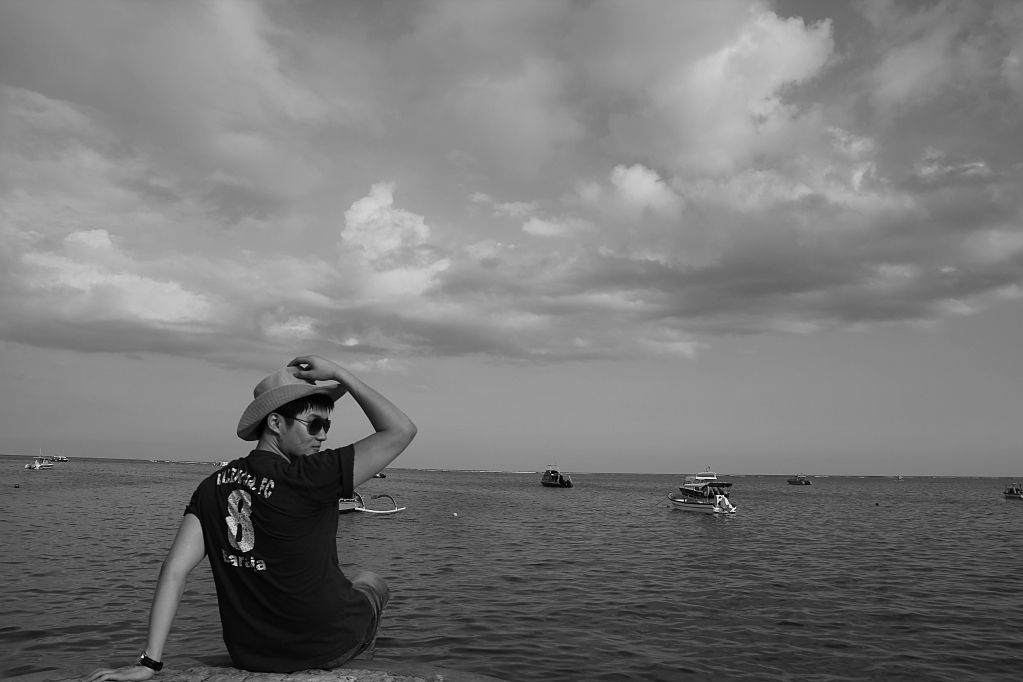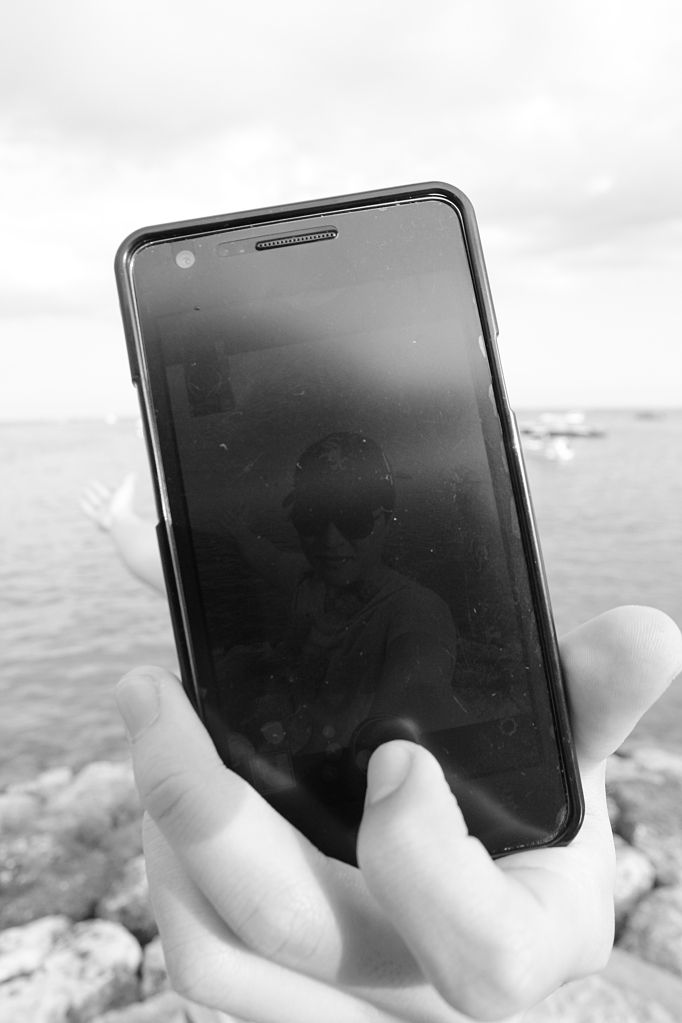 I told you; the Koreans enjoyed their moment around the place. I tried to pick some of my favourite photos but I really love most of them that I decided to share with you guys.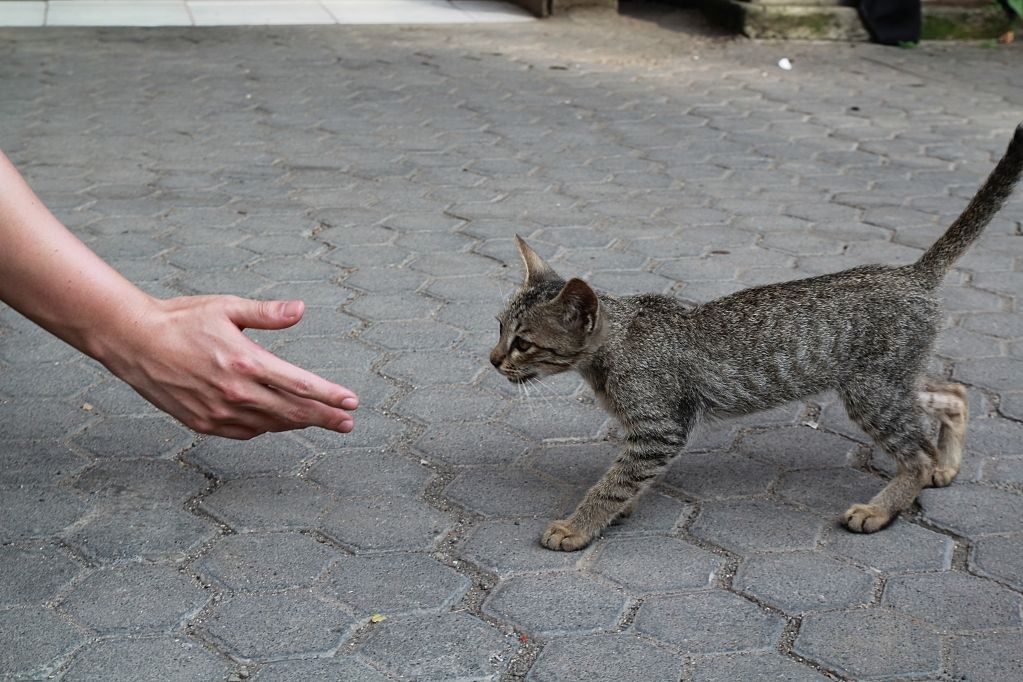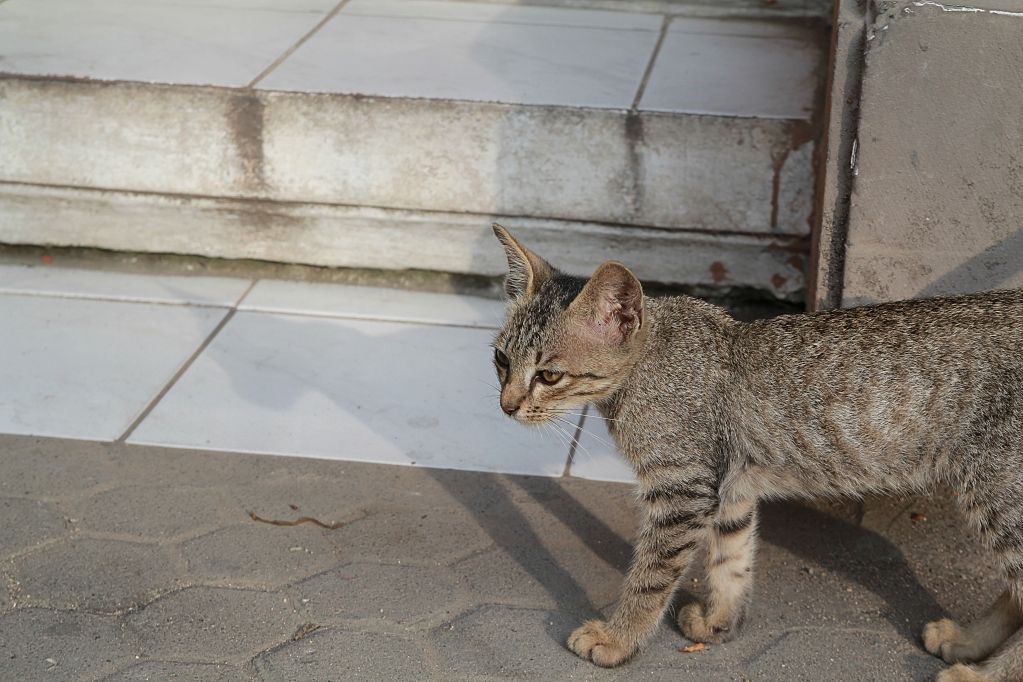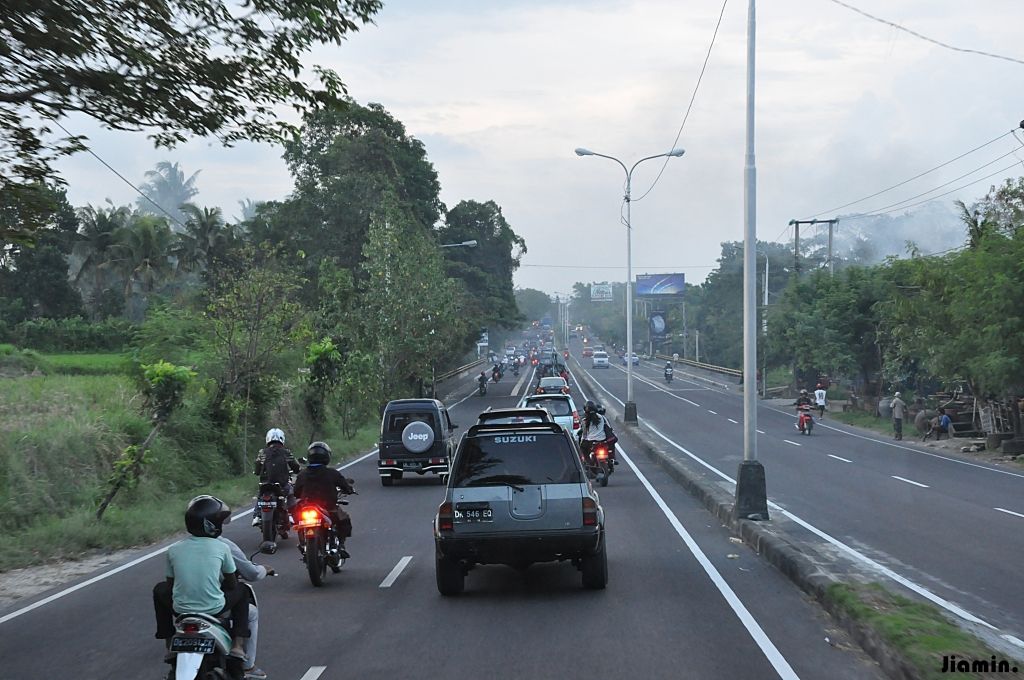 We departed at 5.30pm for some of their local traditional dances, Tarian Kecak and Tarian Api, at Kecak Dance Sahadewa Stage, Batubulan Village. During our approximately one hour journey to the destination, I had experienced one of the scariest moments in life when our bus driver nearly knocked against a motorcyclist who only focused on something going on by the roadside. Nevertheless, I still have to say that the most dangerous driving skills on earth are all required in order to drive in Bali. In case if you haven't noticed, the roads in Bali are as wide as two lanes, and as narrow as one lane for two ways.
What is Tarian Kecak and Tarian Api, you may ask; everything will be briefly explained on the next post. Stay tuned! :D
x.