Aloha! Unlike previously when we were often given plenty of assignments and tasks to be completed, final term is merely all about revisions, revisions and revisions in order to ensure our good results during diploma finals in June 2012. Nonetheless, the emptiness feeling is unusually weird. Some of the lecturers are dissatisfying in a way. Their impatience is annoying. Their weird behaviors are unacceptable. Though the seniority that seems to mark the end of everything doesn't make me a happier person, the experiences I have gained, do. I still persist in the fact that one is always challenged in life in order to grow up. After all, life is still as great with your beloved ones all around supporting you in all aspects, isn't it?

Note: The photos displayed below without my name are taken by Taemin, if not my classmates.
I hope this photo reminds you something that I promised to blog about, if you have read my previous post. It's my regional trip to Bali, Indonesia! I bravely assume a photo-filled blog post to be expected here, not to mention the upcoming new posts about the trip as Taemin has taken almost a thousand photos.
To give the entire story a general kick start, the regional trip was one of the major diploma projects assigned by Taylor's University, School of Hospitality, Tourism and Culinary Arts. Started off with group presentations including quotations by travel agencies, and vote for the best preferred choice, our trip was soon agreed and decided to be done in Bali on the 3rd of April, managed by
Darma Bali Tours
. After going through some preparations, we only had the entire itinerary gotten a day before departure, which was obviously too late for any more editions to cut down some temple visitations. Why cut down you may ask; the answer shall be revealed sooner or later.
Note: The link above shows Narayana Production instead as I couldn't get the link of the travel agency. Feeling insecure? You may look for the owner, Pak Dewa, directly through Facebook.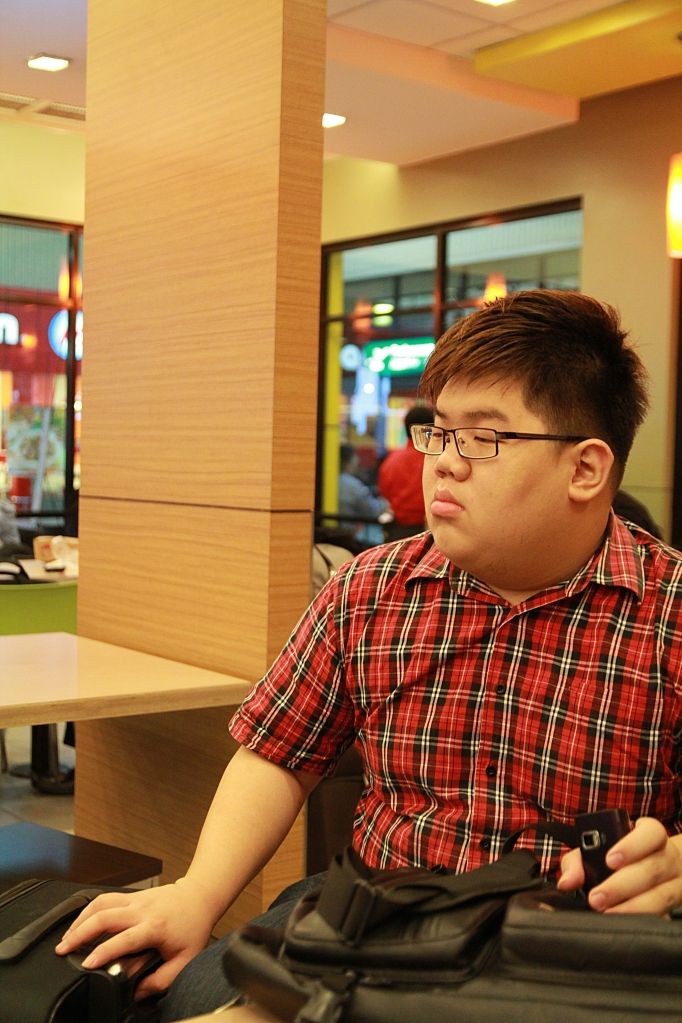 Initially, we agreed to have McDonald's, LCCT as our meeting place at 7.30am but typically, only a few were seen as soon as we arrived. Our young, pretty lecturer who accompanied us throughout the trip, Ms. Cindy, for some specific reason distributed us RM16 each to have our breakfasts in the early morning at McDonald's or Starbucks.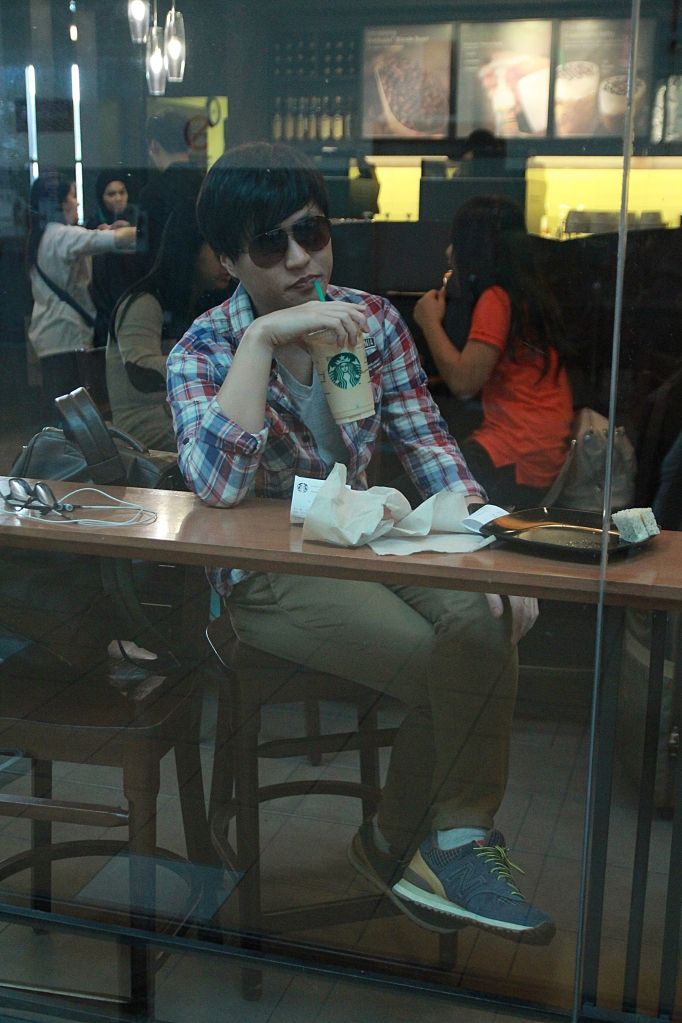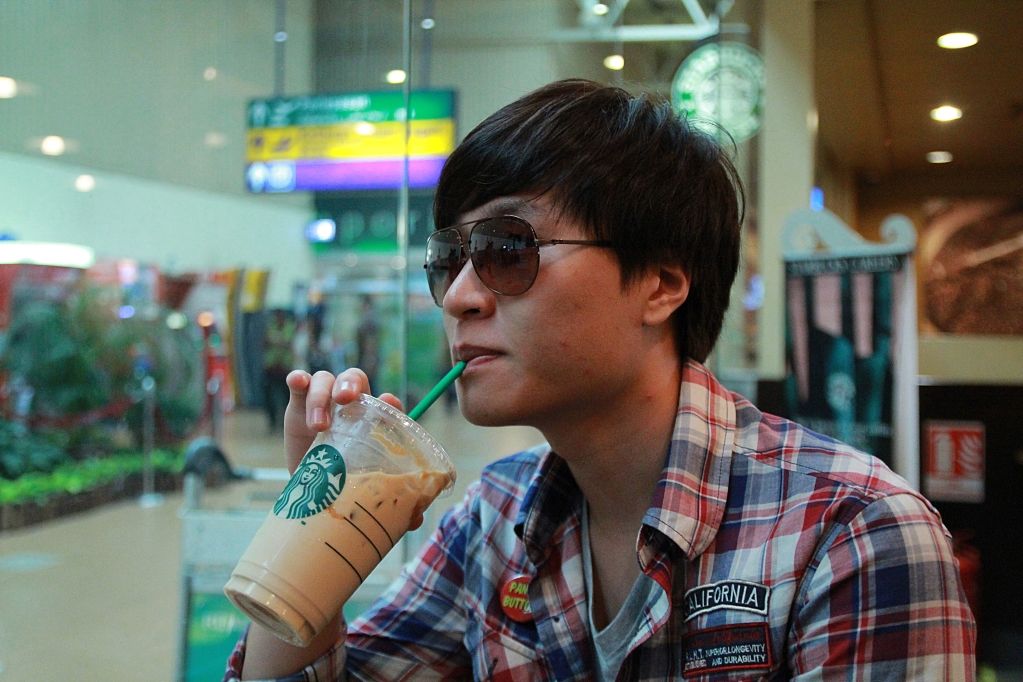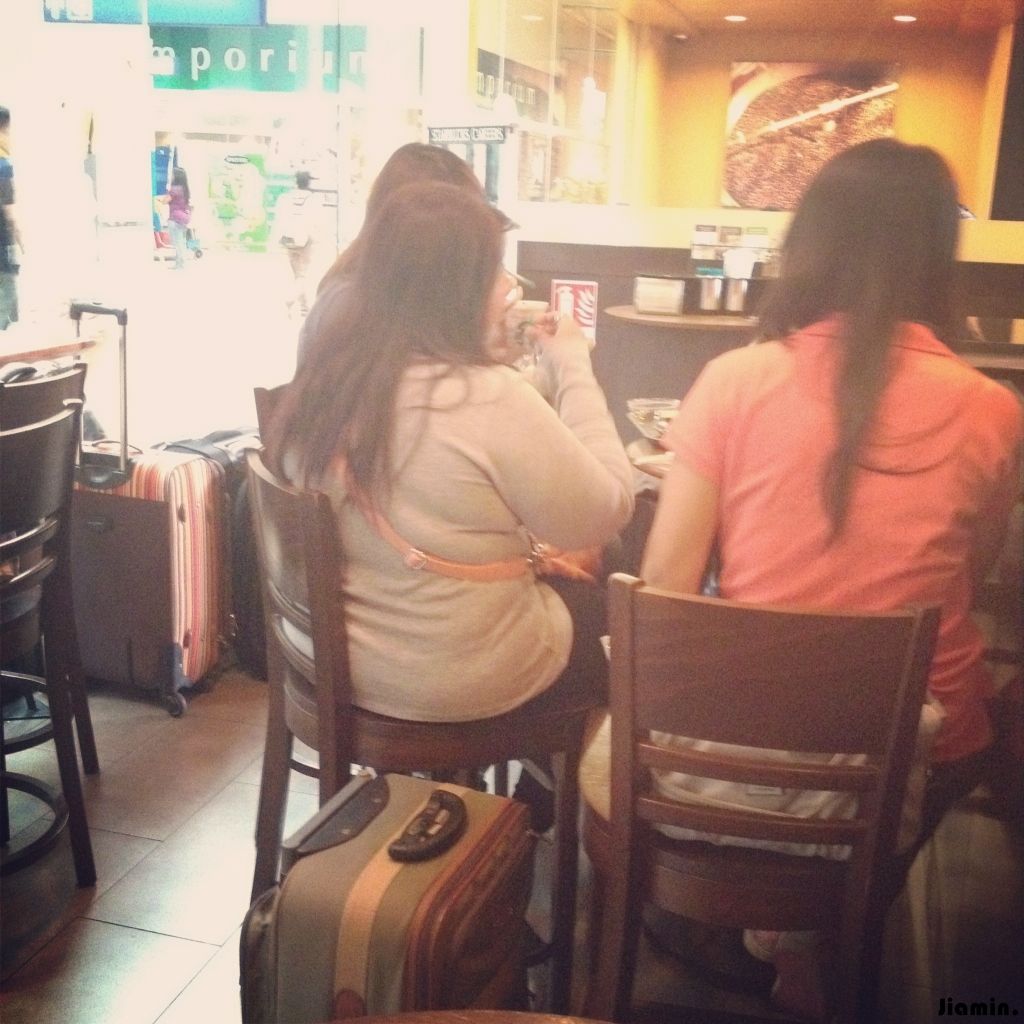 Certainly, some of us opted for Starbucks for its overpriced foods and drinks. To date I have only fancied its Iced Caramel Macchiato and perhaps a cup of Signature Hot Chocolate once in a while, but personally, I dislike the Egg Salad Sandwich for its weird taste.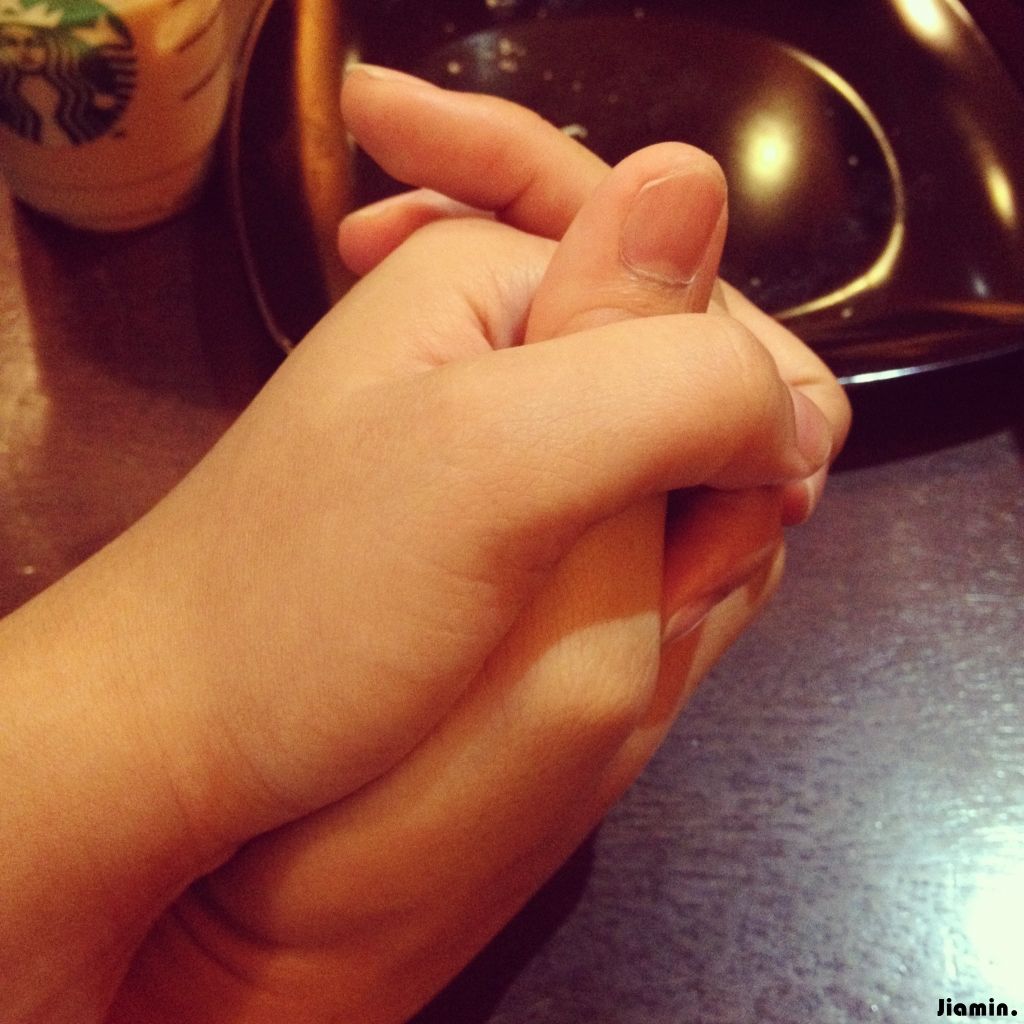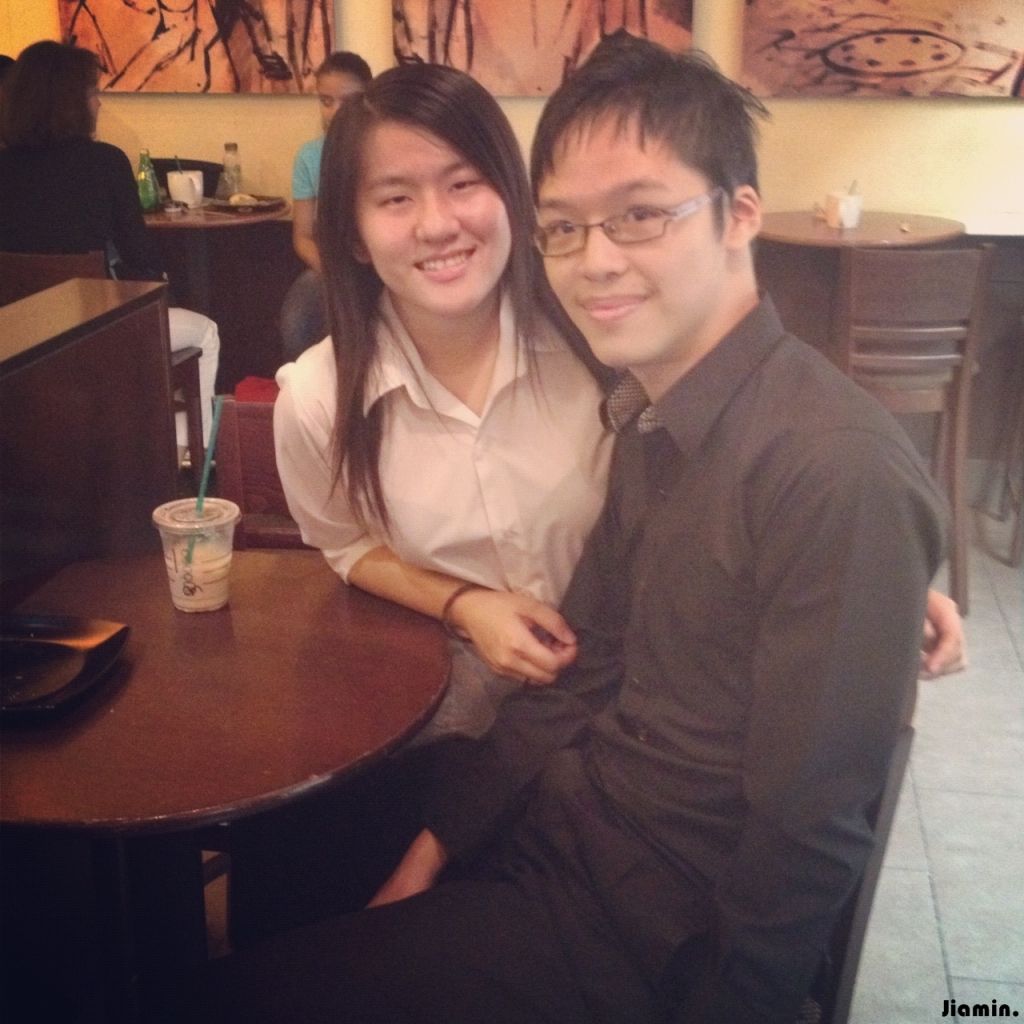 Bidding goodbye to your beloved one for days is probably one of the hardest things to do on earth, adding the fact that there would be zero contact in between throughout the days of being miles apart; tears repeatedly rolled in my eyes as he sent me to the airport. I would have been a crying baby before leaving if it wasn't him who calmed me down through actions and words.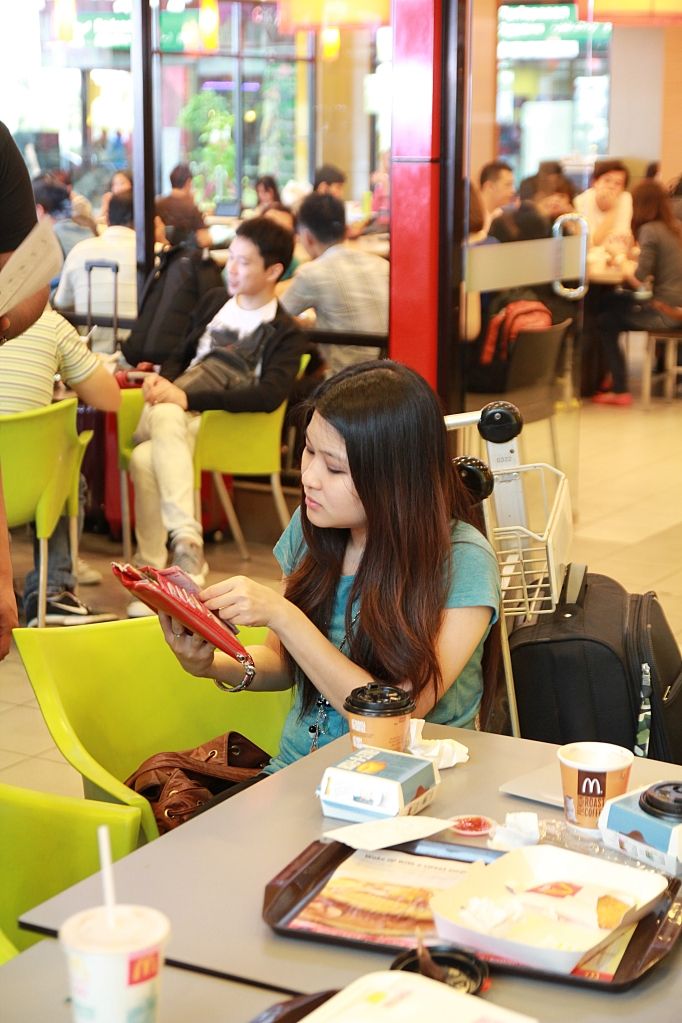 Meet our awesomely great lecturer, Ms. Cindy!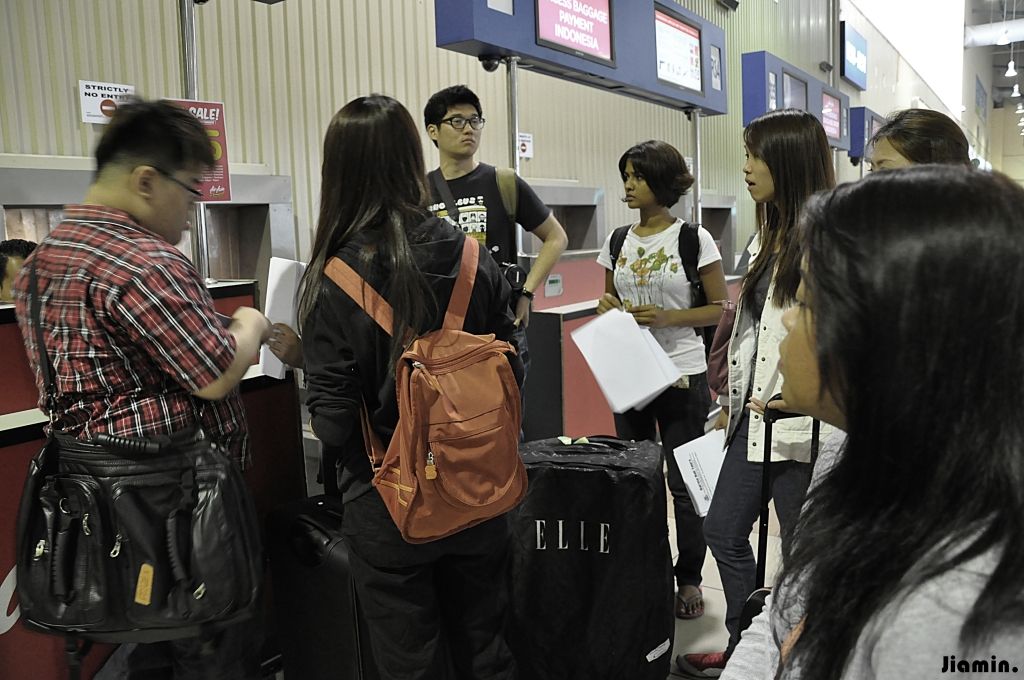 Each of us was assigned respective tasks during the trip in order for Ms. Cindy to grade us through observation. Spot my huge luggage my mum lent me, but believe it or not, only half of it was occupied yet it was weighed at 12.9 freaking kilograms.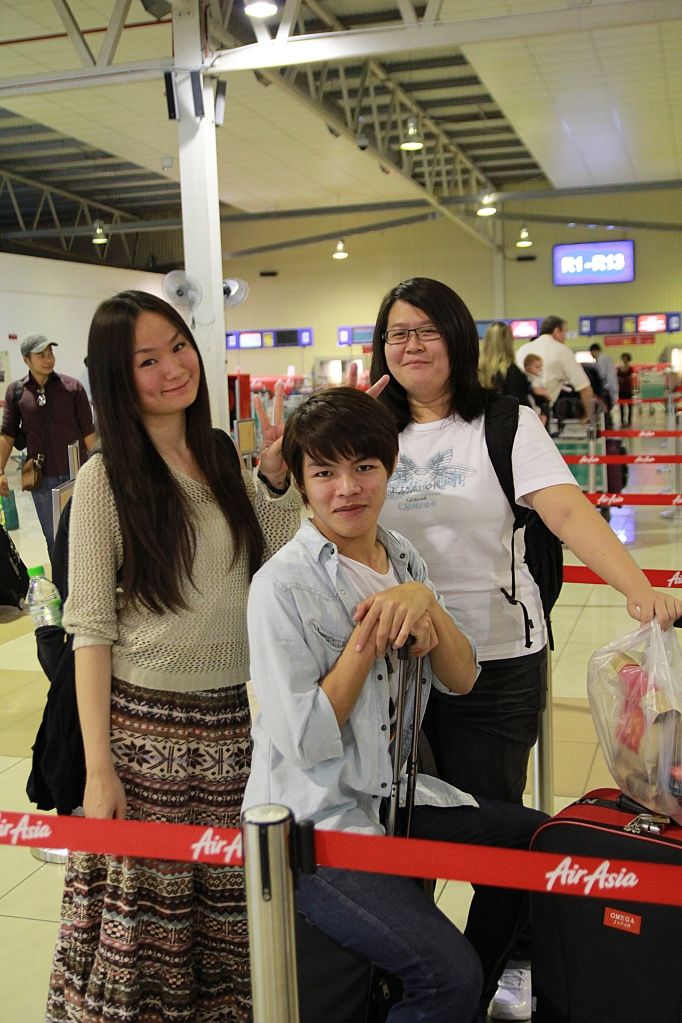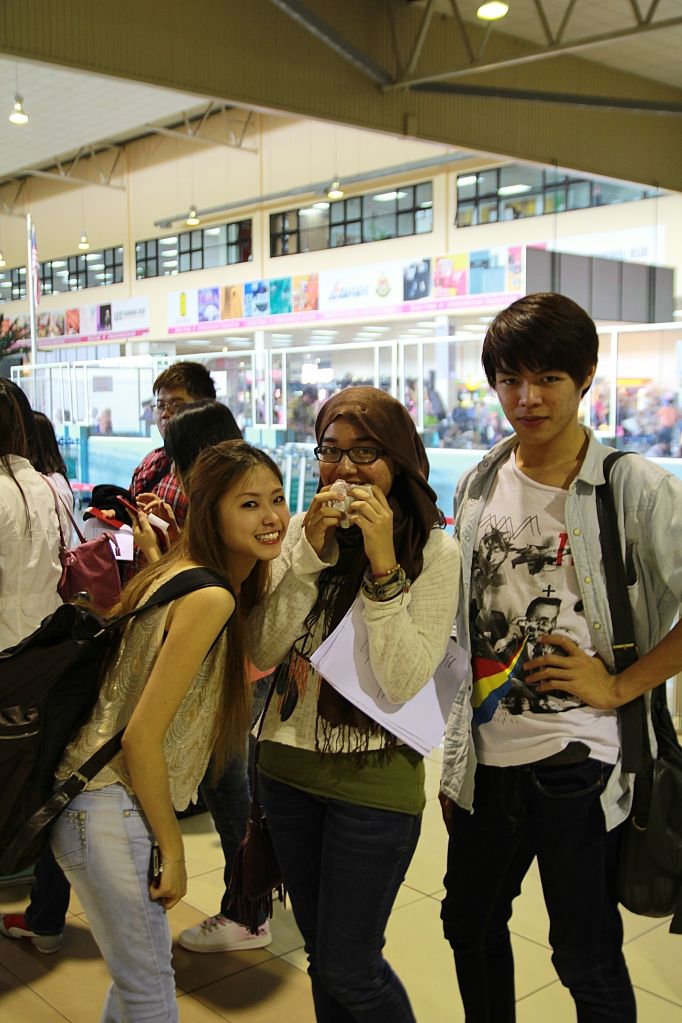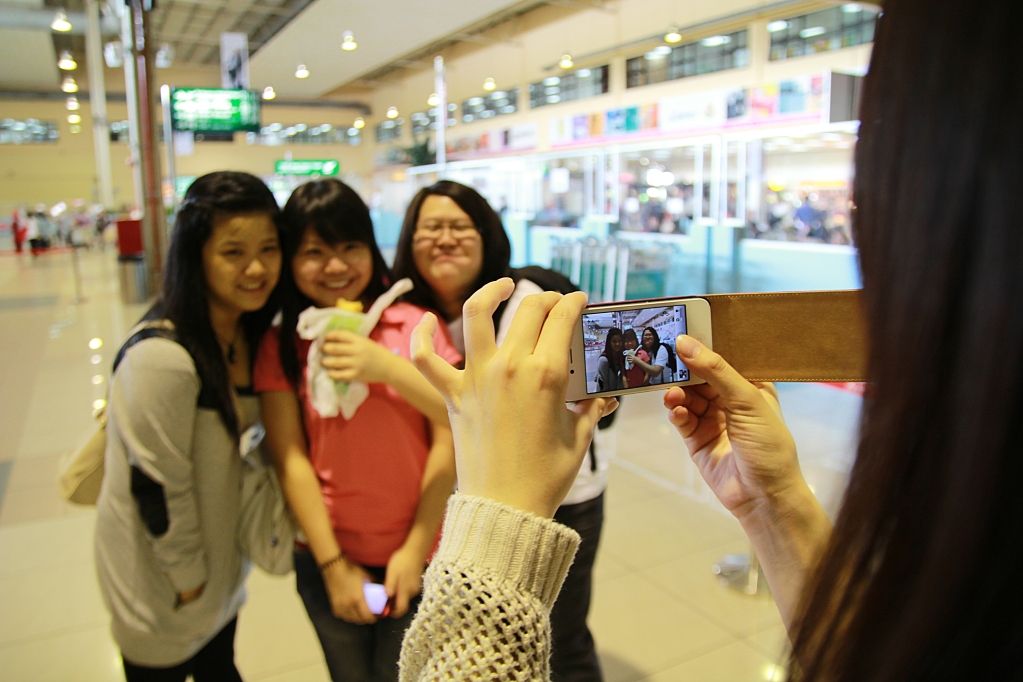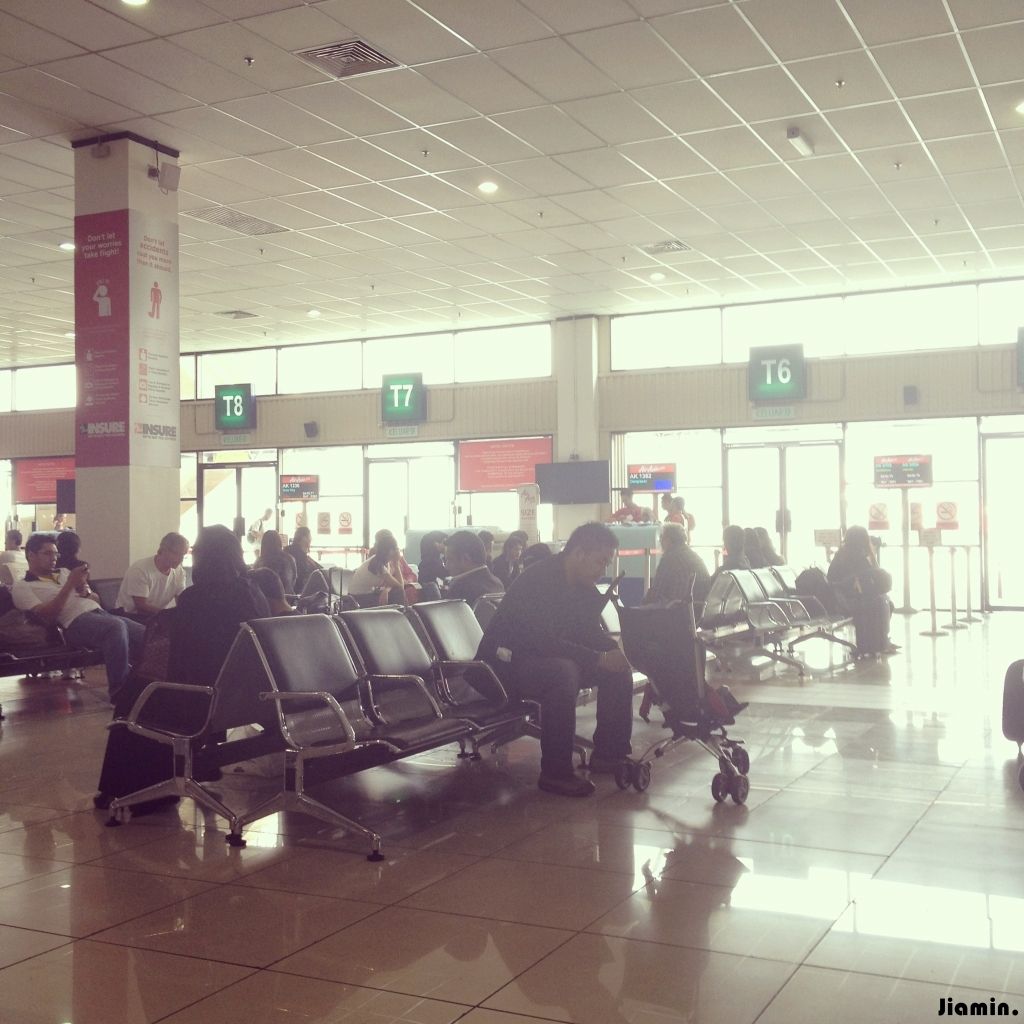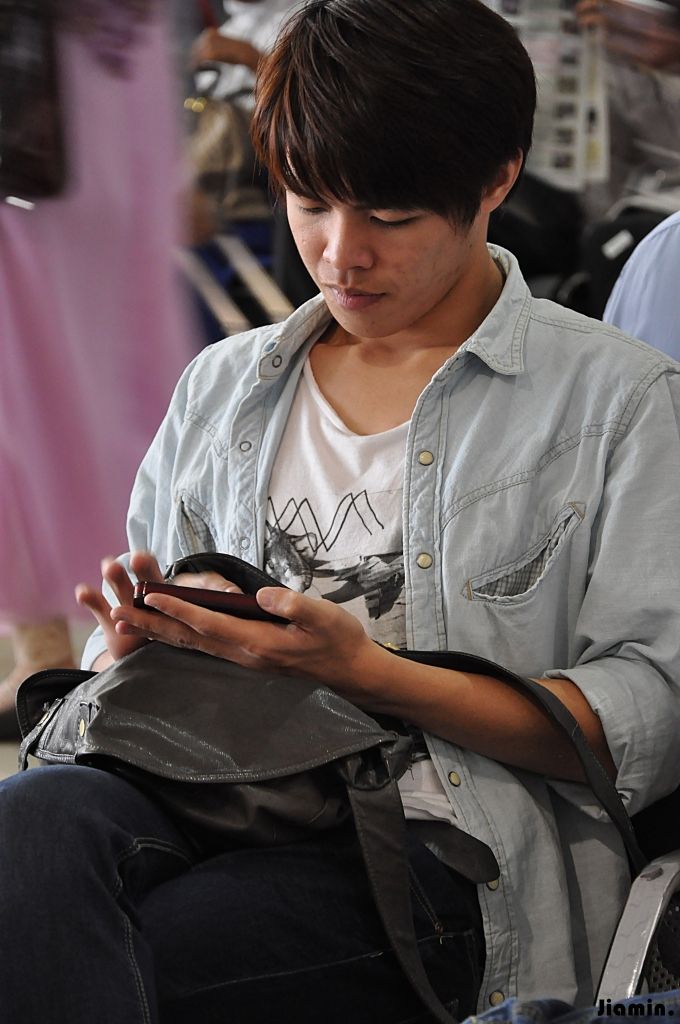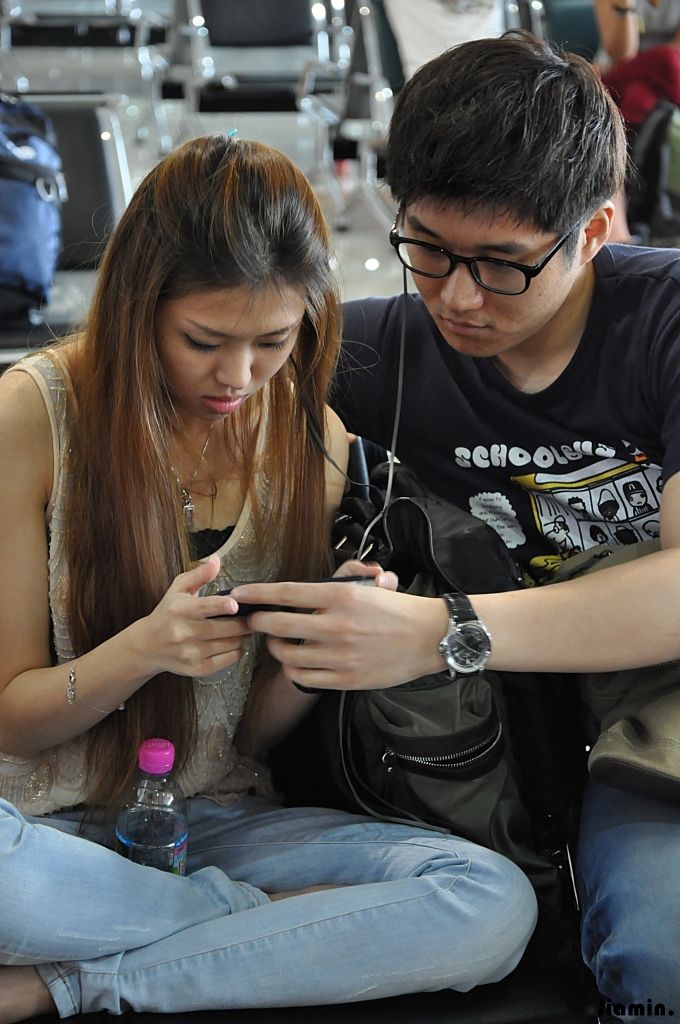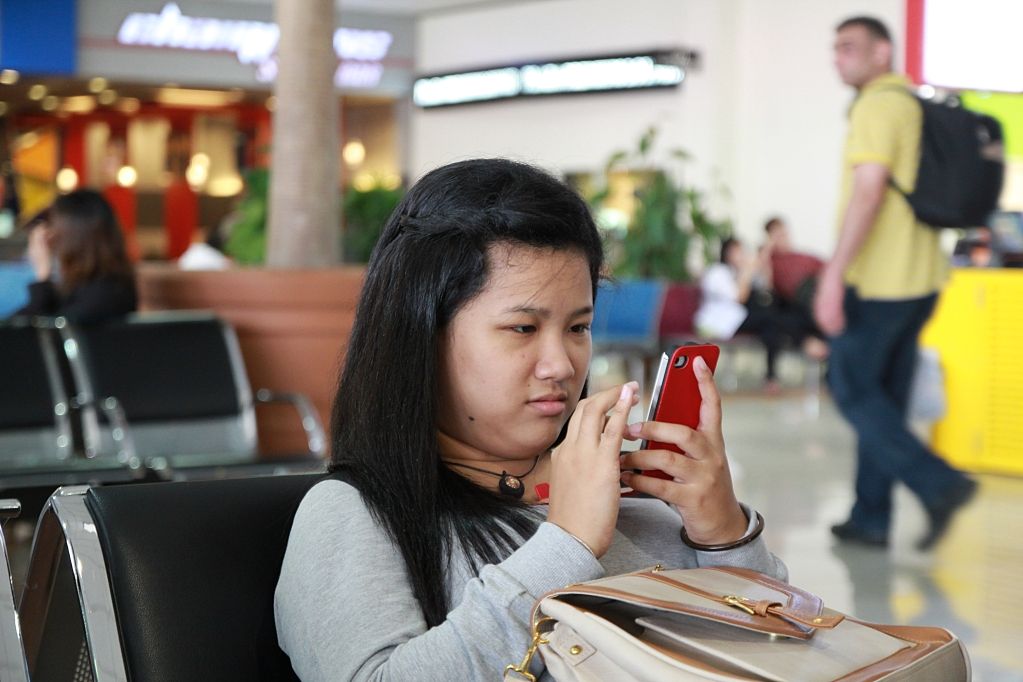 To kill time while waiting at the departure hall, most of us were either having fun with smartphones, taking photos around, staring, daydreaming, listening songs, chitchatting, or fooling around. Just like an ordinary airport where everything was basically overpriced, thanks to my mum's information, we managed to purchase a few bottles of mineral water that was half the price of what the others had to offer, from a hidden shop nearby T16 if I'm not mistaken.
We were supposed to be flying
Malaysia Airlines
but due to some reasons, we had to stick with
Air Asia
instead, which pretty much explains the less comfortable journey throughout the three hours. Our flight delayed a little from the initial 10.55am as the other airplanes queued to take off.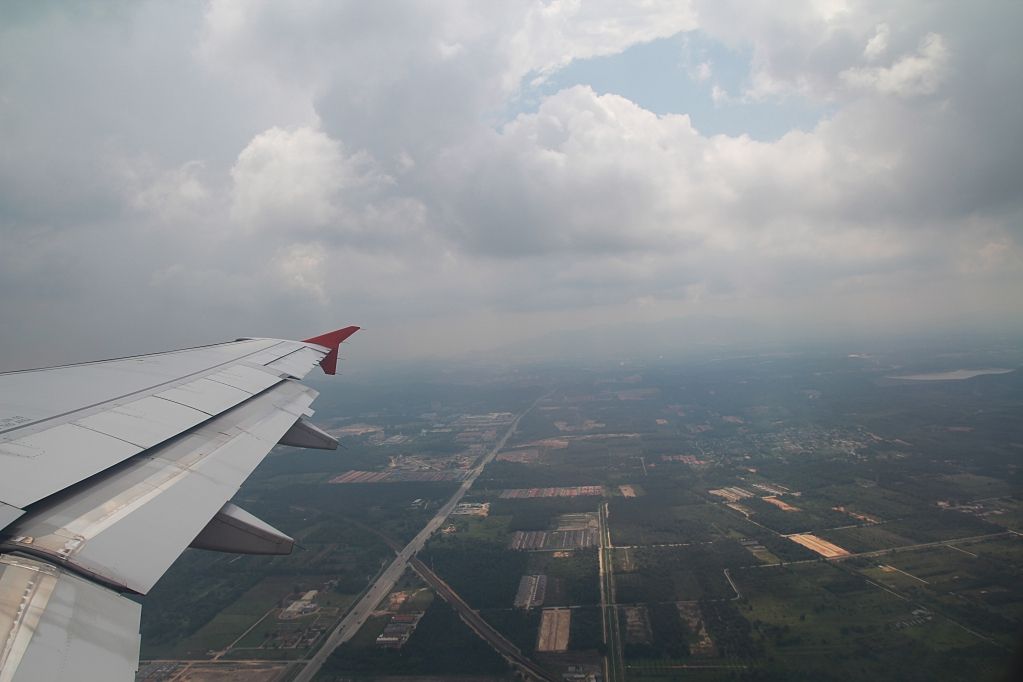 As jakun as I was, to be honest, it was the third time I flew on an airplane after many years back when I traveled to Kuching, Sarawak to visit my dad who worked there then. The view from the sky was too extremely fascinating despite being slightly feared of heights. I had a lot of candies like a mad woman right before the airplane took off when I was told that my ears may hurt due to sudden change of air pressure, which then I realized it didn't affect me at all during my journey back to Malaysia. Laugh people, laugh!
I was so fascinated, too extraordinary fascinated with the blue sky even though the dazzlingly bright sunlight shone through the window later on.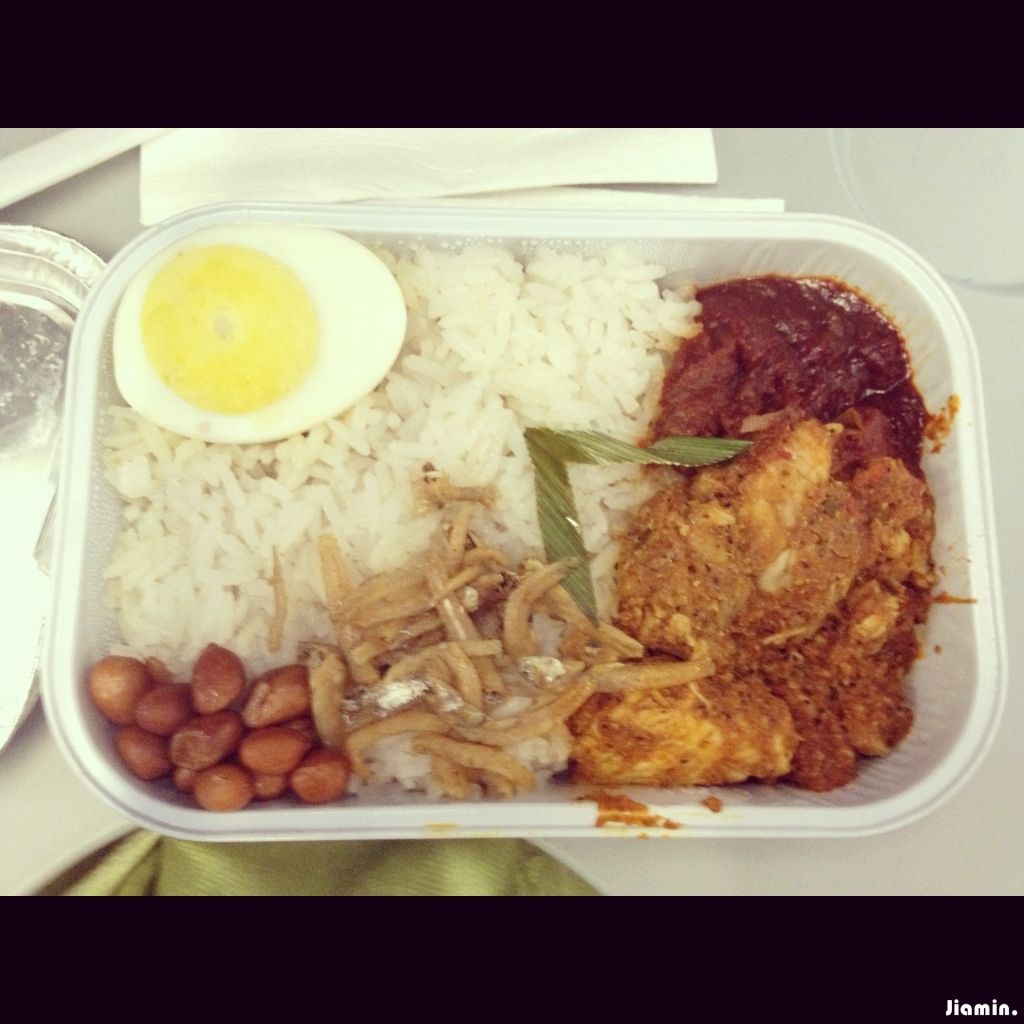 I ordered Pak Nasser's Nasi Lemak for lunch that cost me RM13 just because I wanted to sample the food on board, and it turned out to be surprisingly great. My mum agreed with me too!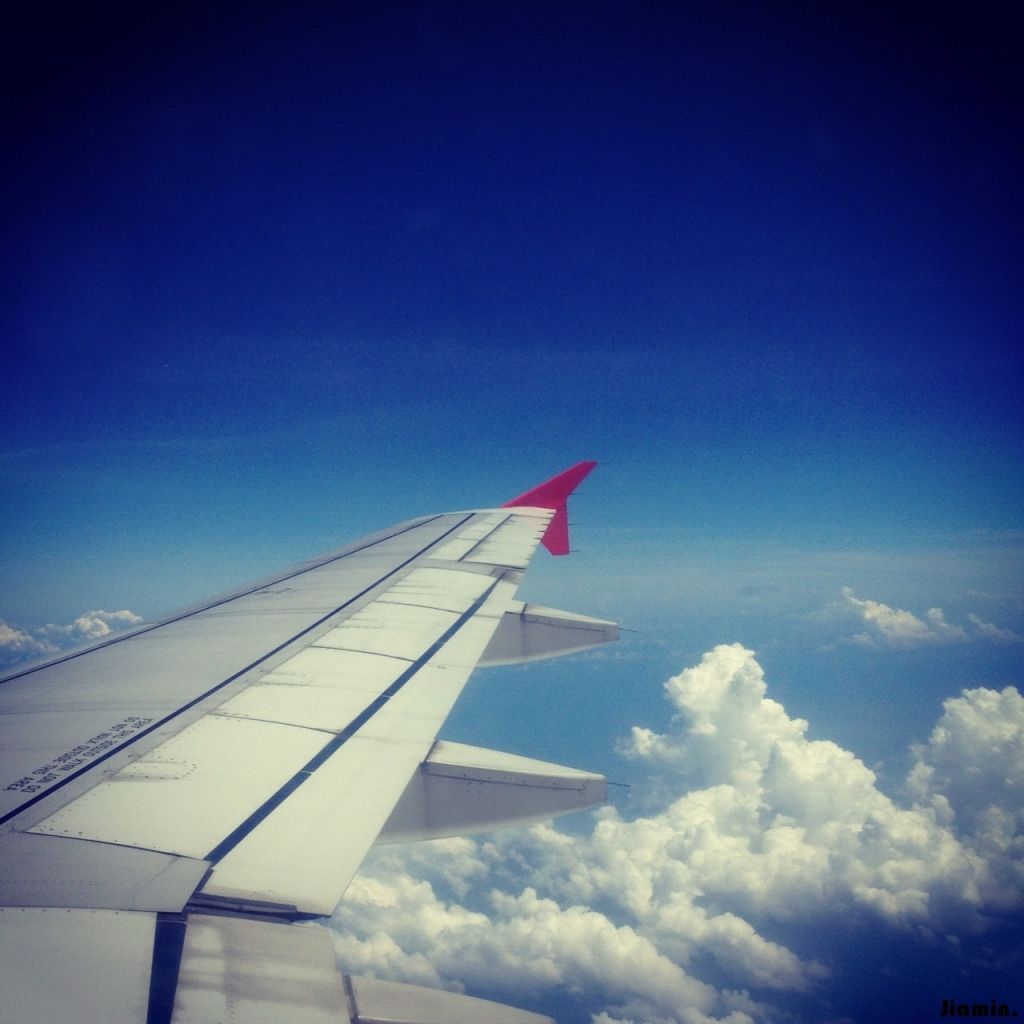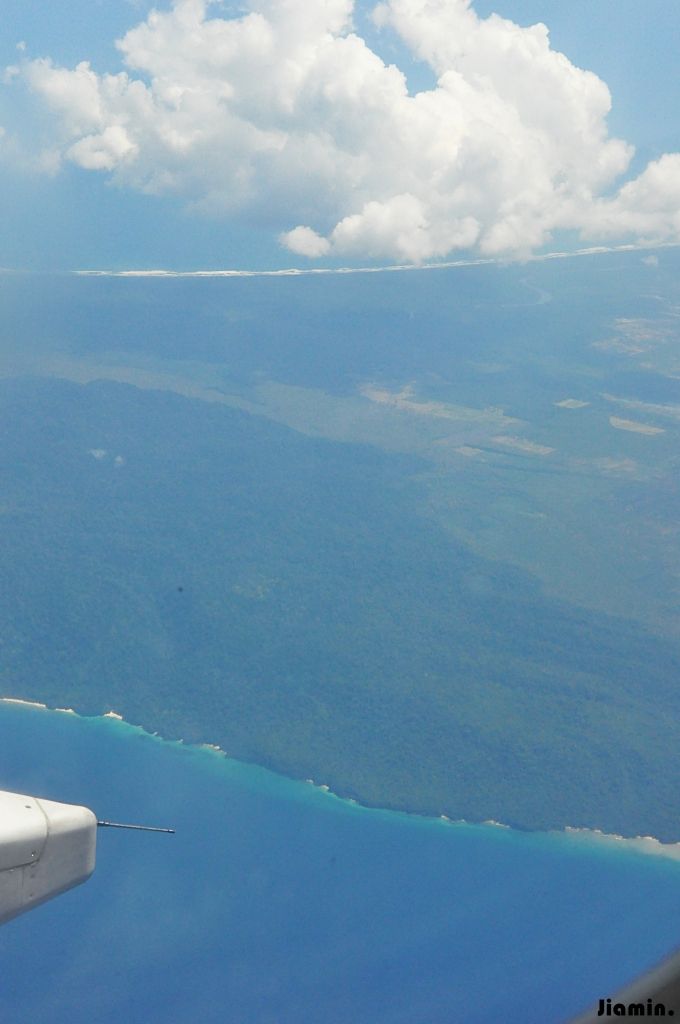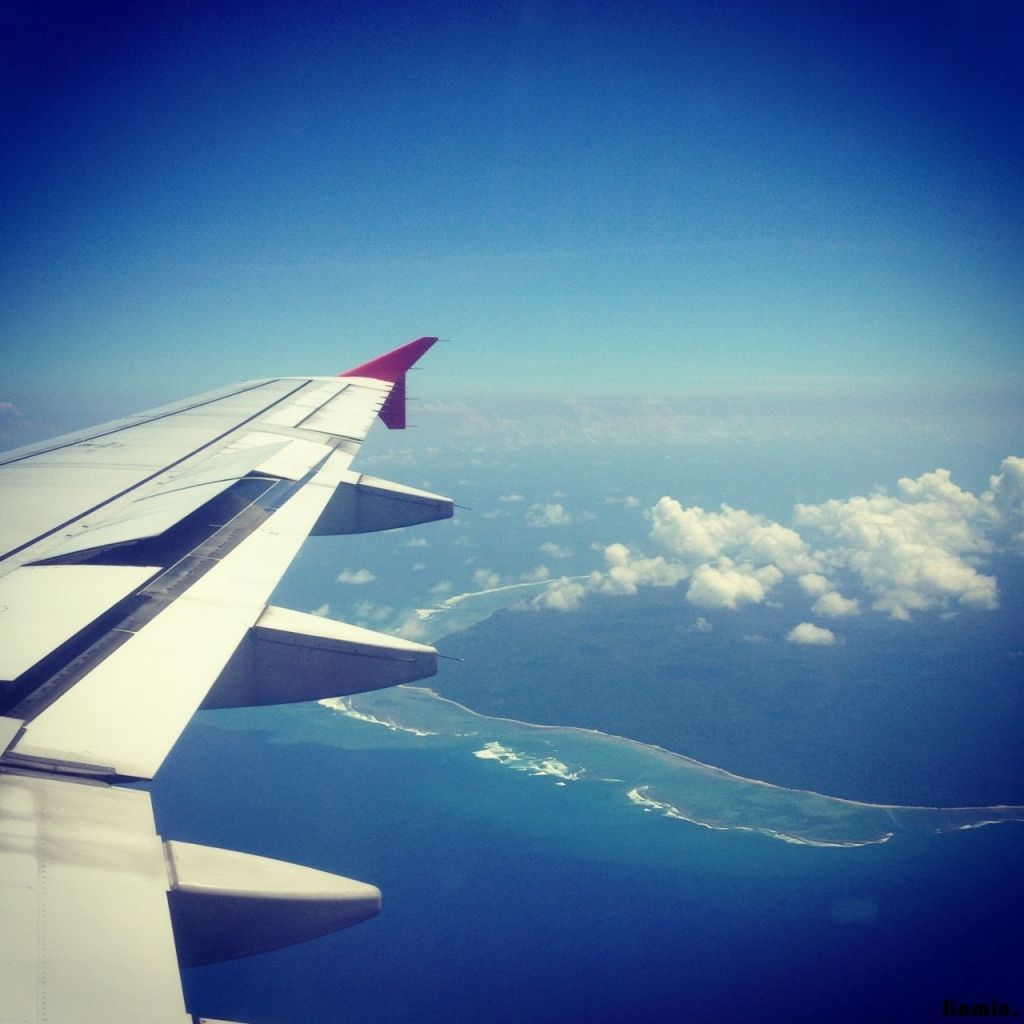 After being frightened by the weird air current that caused the airplane to be slightly shaky, I was immediately presented yet another awesome view of Bali, Indonesia with perfectly fine weather. Damn!
I have to admit that for once, I thought the airplane would stop on the sea surface instead of a land. Jakun, I know.
Welcome to the heavenly island! Bali Ngurah Rai International Airport, also known as Denpasar International Airport, was where we disembarked only to complain about the ridiculously scorching hot weather. Our English speaking tour guide, Pak Buddha (the spelling may not be accurate), and our tour representative, Pak Dewa, were already waiting to happily welcome us with an iPad 2 stated "Taylor's University". Too cute! :D
What's next? Stay tuned!
x.