A day before I departed to Genting Highlands with Don for a short getaway, we went all the way to Sunway Pyramid to hunt films for my camera that is yet to be shown to everyone. As soon as we arrived at the mall, I remember telling Don that I will diet to lose weight after consuming huge amount of food within three months. However, half way through shopping, we stopped at Cornet for an ice-cream each. There goes my words said previously. Hah!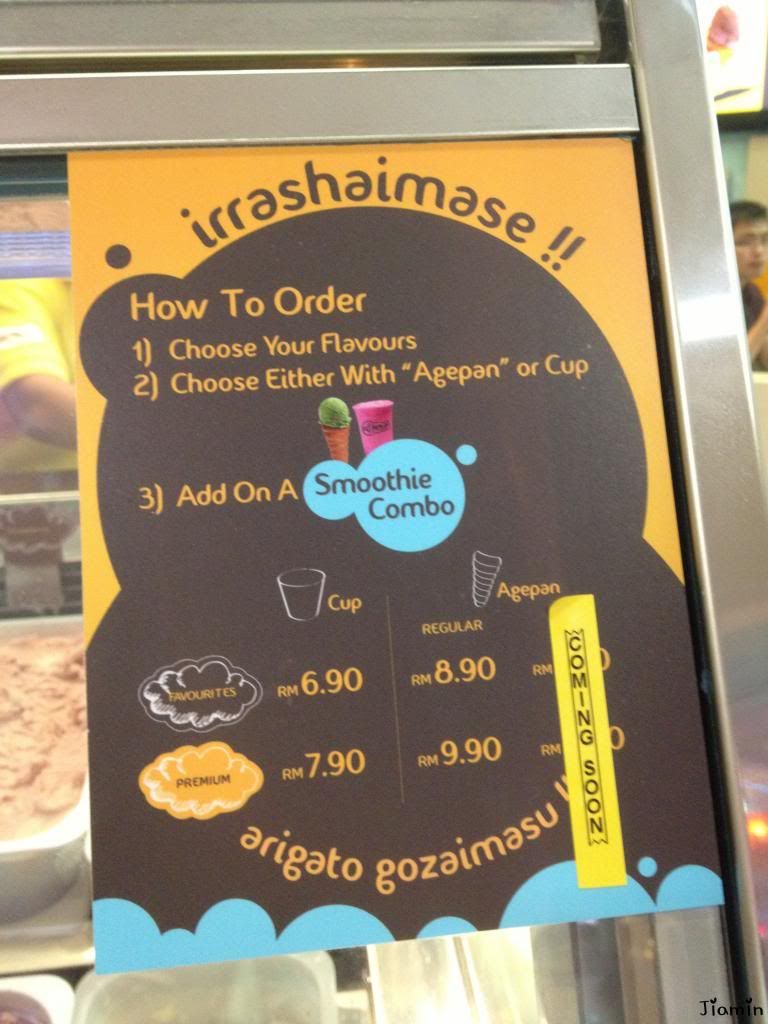 Apparently, that's how the process goes. Pick your most preferred flavor, choose between agepan and cup, pay for your dessert, and that's it. For your information, agepan is literally bun shaped like a cone, and deep fried with boiling oil upon ordering to form a crispy outer layer for better taste between hot and cold. I didn't like the idea though, because our agepan had rather strange taste, probably due to the oil used repeatedly.
Still, I can't deny the fact that serving an ice-cream in such a way helps to provide convenience to the customers, allowing them to eat while they walk around the mall.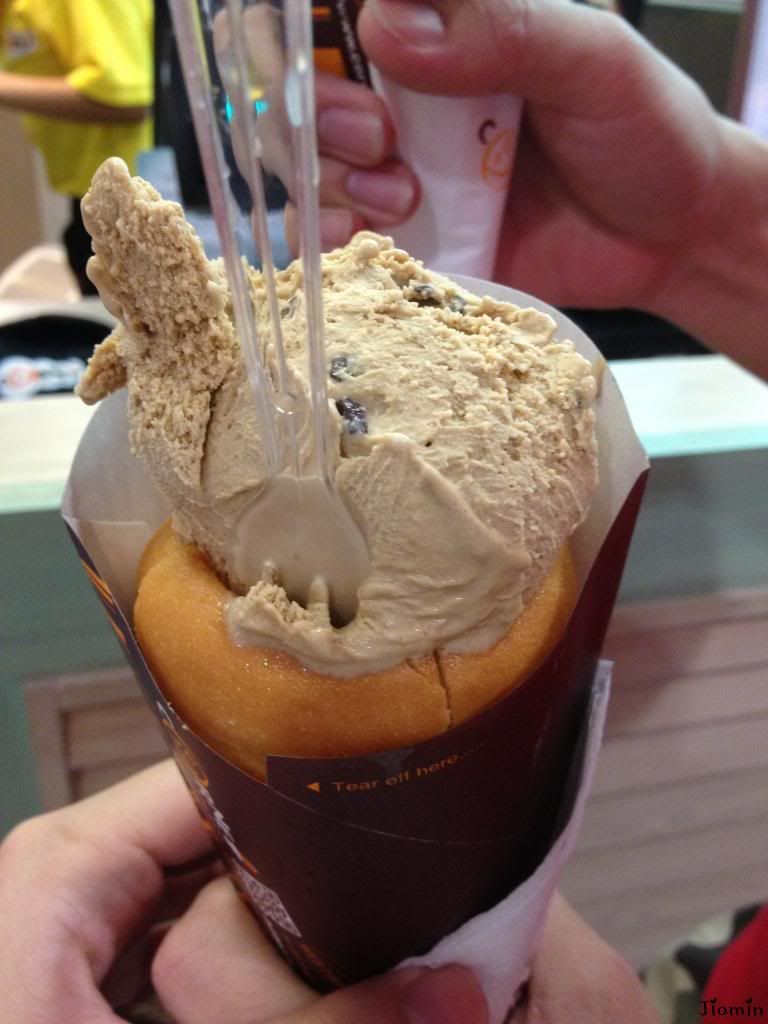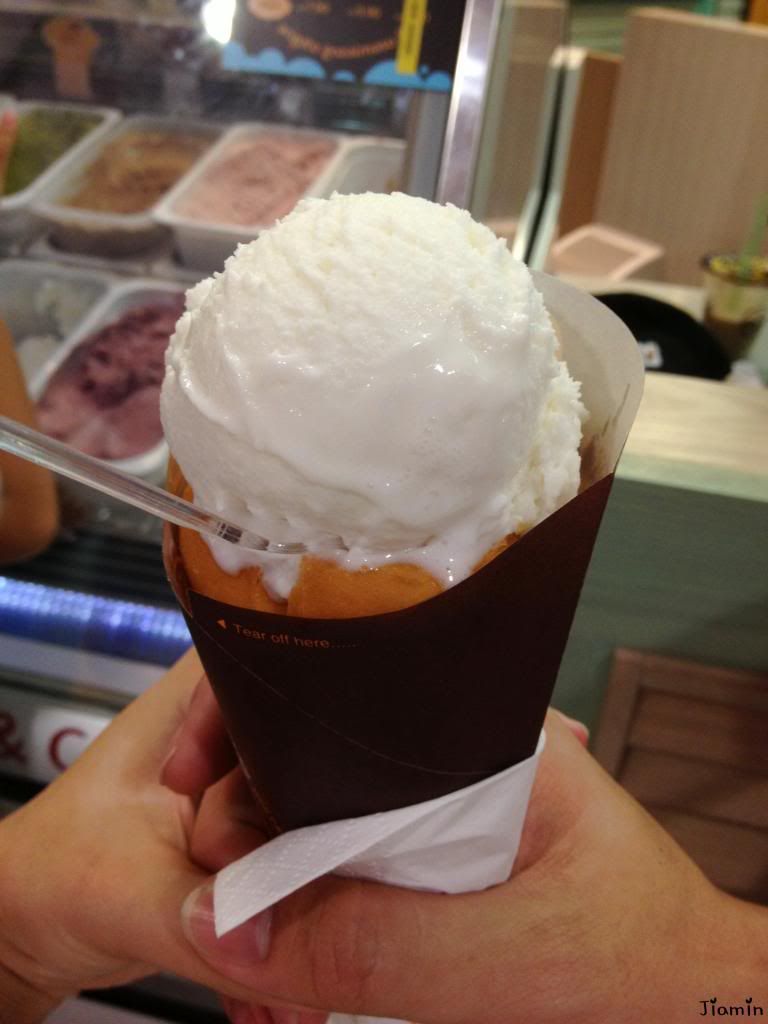 You're of course allowed to try the different flavors of ice-cream they have to offer. I chose Espresso and Don selected his favorite Coconut. Personally, the Espresso tasted just like any other coffee-based ice-cream that was a little too sweet for my liking. With such quality, it could have cost so much lesser than the amount we paid. Conversely, the Coconut was awesome, to the extent that I nearly wanted to throw mine into the dustbin and snatch his away. :P
If I were to visit the same place again, which is quite unlikely that I ever would, I am sure I will not opt for agepan anymore. It tasted weird, and it's extremely oily. It's a bread or a bun that didn't taste like one. Would I ever go for their ice-cream again? Hm, let's see.
Cornet
LG 2, 43A, Lower Ground Floor,
Sunway Pyramid Shopping Mall,
46150 Petaling Jaya,
Selangor.
Website:
Cornet
Facebook:
Cornet World
x.