It seems to be pretty rare that I would ever blog about any restaurants in Taylor's University, the campus where I am currently stuck in until 2014 ends. For some reasons, I have to, until someone sponsors me a car for me to travel around the area for more delicacies, which is not quite possible I bet. Meh!

Anyway, it wasn't my first visit to Matsuba Japanese Restaurant at Syopz, a building in the campus that offers a unique blend of retail and food and beverages outlets, due to the limited choices we are provided with. Don't be surprised. It may be interesting if you were to be here for merely less than a day. To be honest, it sucks when you are forced to dine in at the same restaurant for at least twice a month. Still, Matsuba Japanese Restaurant is one of the best available places in the campus among the other 23 outlets, which explains my return for lunch together with Kah Mun.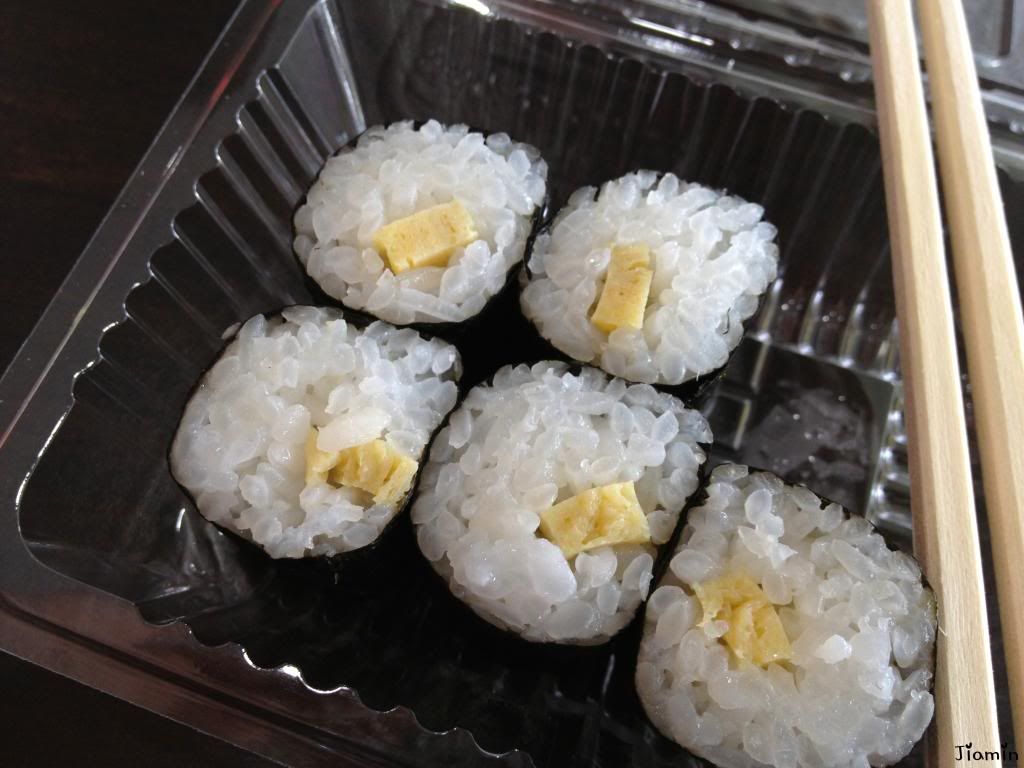 As usual, I ordered a Tamago Maki as snack, although my meal was filling enough. It wasn't as good as a sushi. It was nothing compared to those sold in Sakae Sushi or Rakuzen. It was slightly too pricy at RM2.50 per box per six pieces. It was just something more affordable that solved my craving.
Nuff said.
If I'm not mistaken, I was attacked by sore throat then. Instead of killing myself with a bowl of Chicken Katsu Don, I ordered Oyako Don at RM12.90, which the chicken was never fried, and mushrooms were added, topped with an egg that did not act as perfectly as an icing on a cake but still better than none.

For a person who never likes sashimi like me, I personally think that Matsuba Japanese Restaurant does not have a wide selection of food. I have been to this restaurant for no less than five times in total, and to date, my orders were always between Chicken Katsu Don and Oyako Don. Their Curry Rice is recommended too, if you are fine with curry with zero spiciness.

Hm.


Matsuba Japanese Restaurant
LG 01-10, The Boardwalk,
Taylor's University,
No. 1, Jalan Taylor's,
47500 Subang Jaya,
Selangor Darul Ehsan.
Tel: +603-56122154
x.