I'm still uploading the photos taken by me during the visitation to KL city. I know, it's been more than a week ago but, I have no choice. It wasn't me who being lazy to upload, but the stupid server kept on rejecting my photos for its sake. I will let you know once I'm done, hence, please be patient. :)
Instead of using Flickr, I used Photobucket to upload all the photos due to the limited space given in Flickr. Once I delete all the uploaded photos in Flickr, all that I posted on my blog gone as well – so selfish. X) As you know, Photobucket is crawling as well as a snail. But, to upload the photos, I have no way to choose. By the way, I hope it works well or else, I would just sue the server of Blogspot gao gao.
The coming up entries might be quite outdated but, I'm just trying to tell what I had been doing during these two weeks.
This was actually happened last week on Thursday night, which I hung around in OU with the classmates who are as well staying in the hostel in the campus, until midnight, at around 2am. The classmates that I mention were Farah, Andy, Alia, Helmy, and Shannie. While we were on the way to OU, we hadn't decided where we wanted to go and what we wanted to do, and we were asked to cast a ballot for either singing at Neway, or watching movie in the GSC. Everyone chose both instead of deciding between these two choices. This is how we used to be nowadays! :P
We ended up doing both. We sang in the Jukebox since it was a budget place, but those songs were outdated. There was only one song of Justin Bieber. Oh well, I don't fancy him by the way, that's just an example.
Here are the photos taken during that time, since our movie started at 11:15pm, and that time was only about 10pm plus.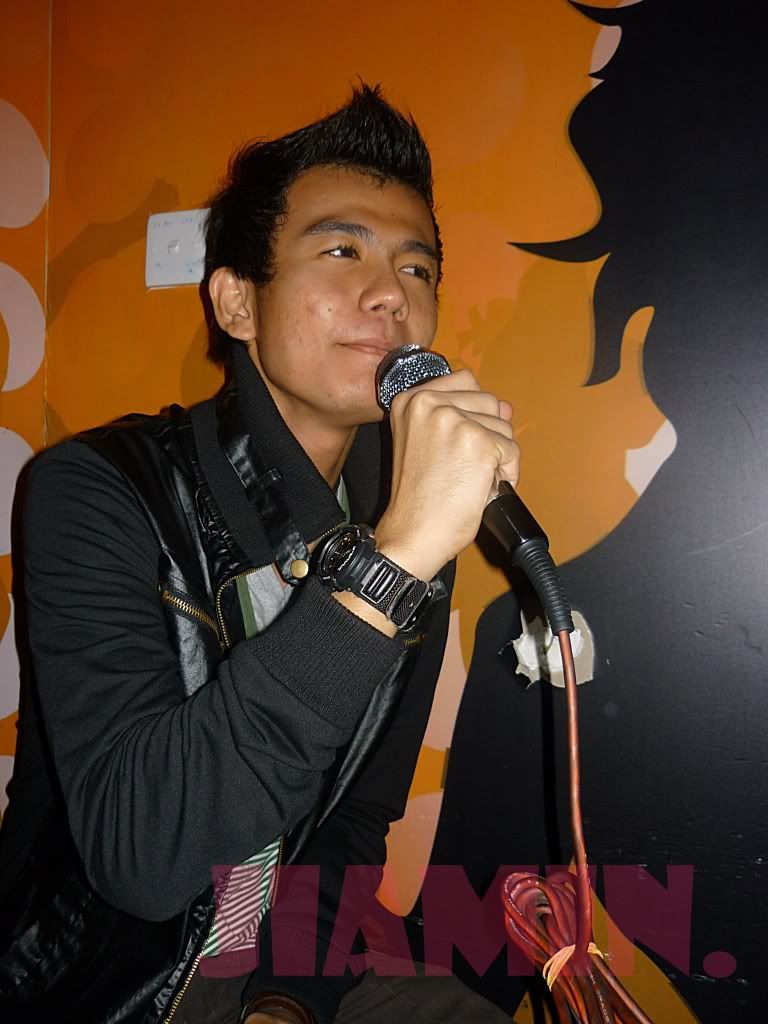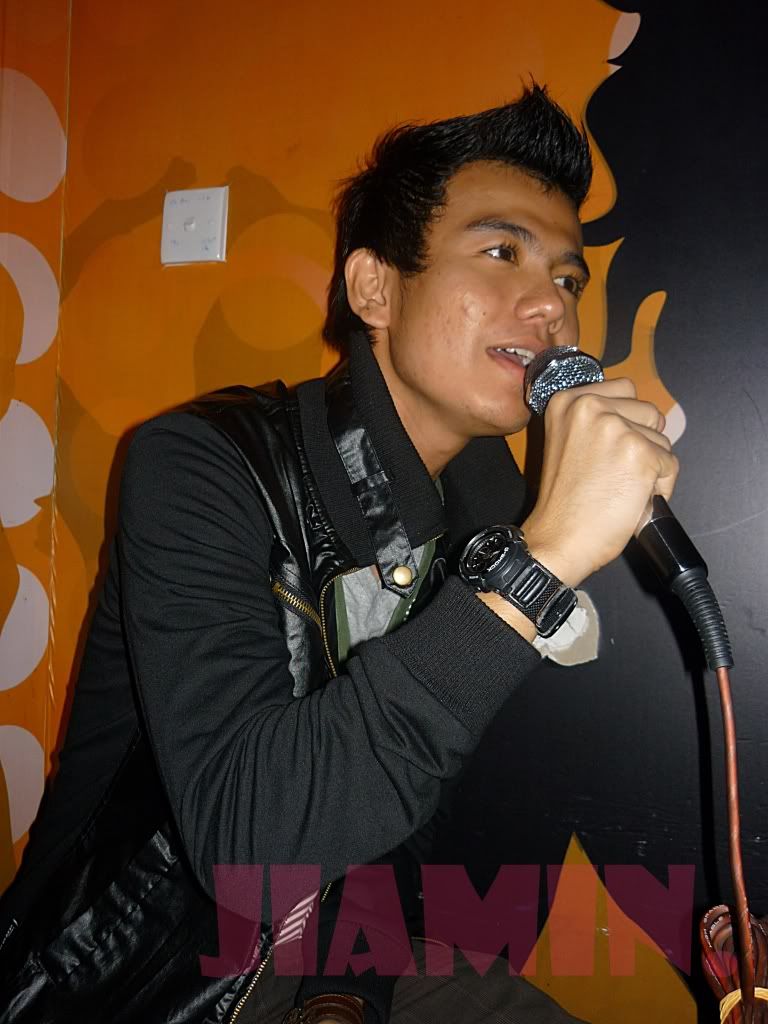 Helmy very much enjoyed his singing until constipated. XDDD Yes, he always shows that kind of constipating look.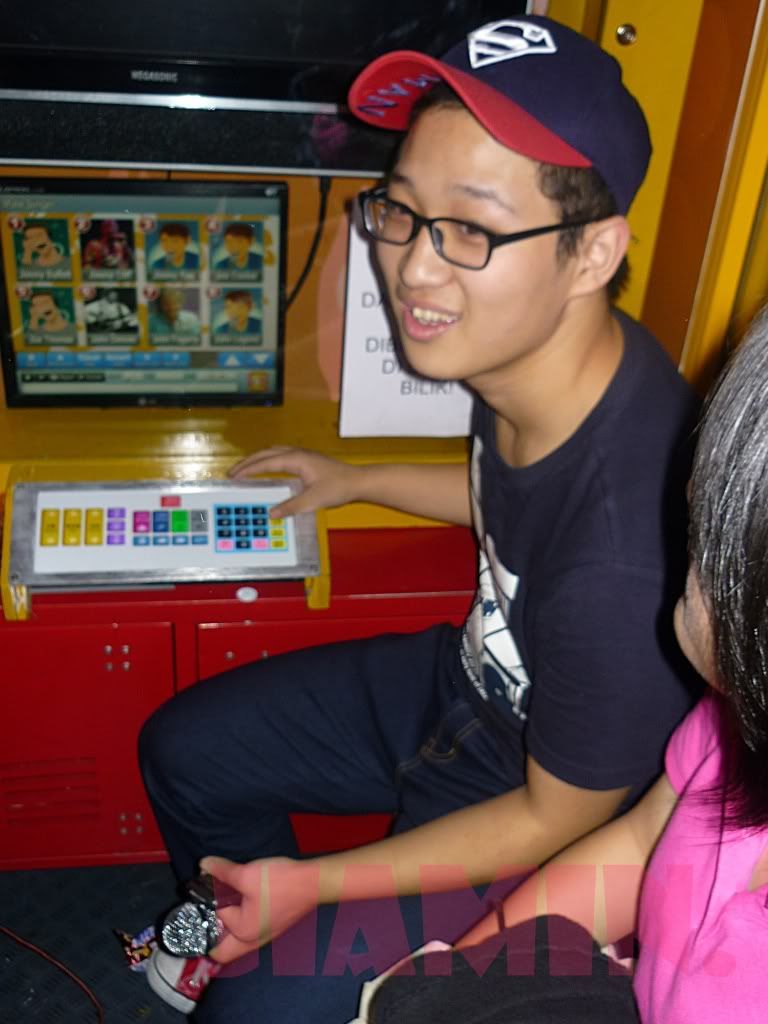 From left: Farah, Shannie, and Helmy.
LOL! They used my camera to take photo of themselves, without me inside! That was so unfair. :P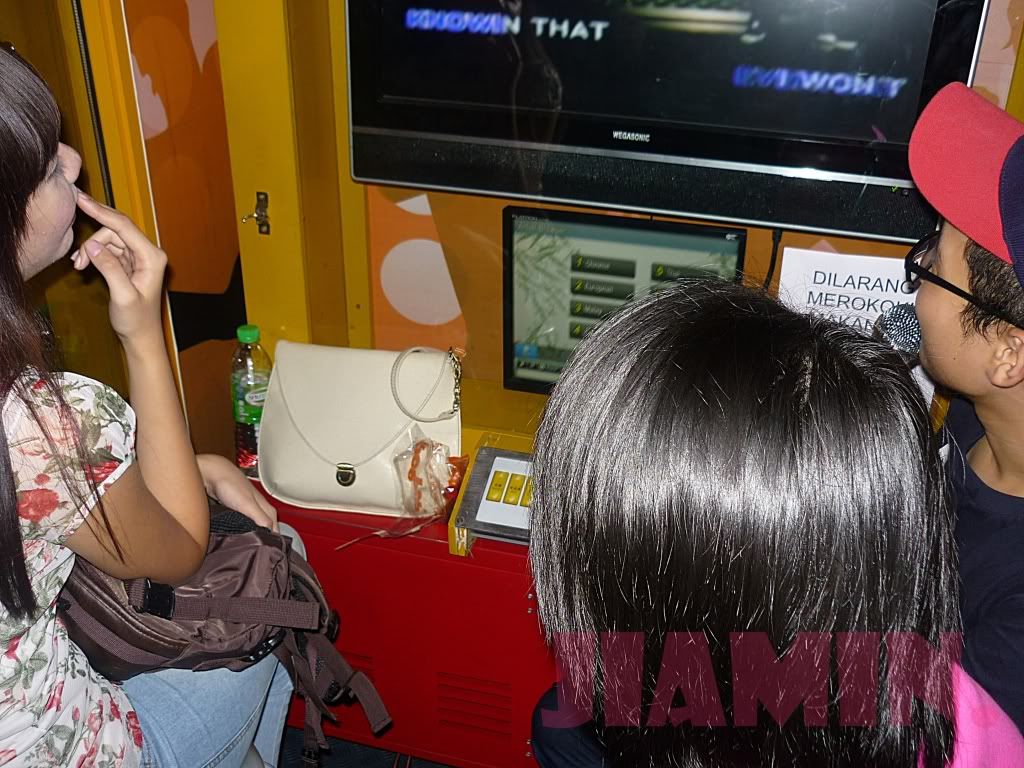 Again! :S
Not constipated anymore.
Honestly, Andy could sing quite well indeed.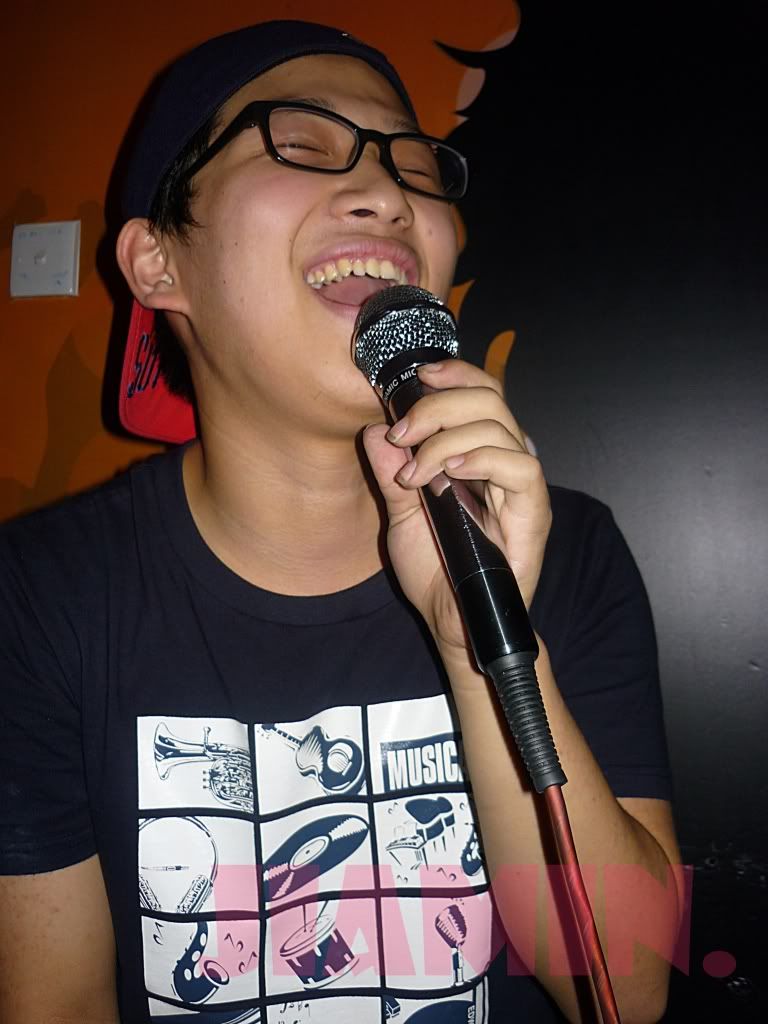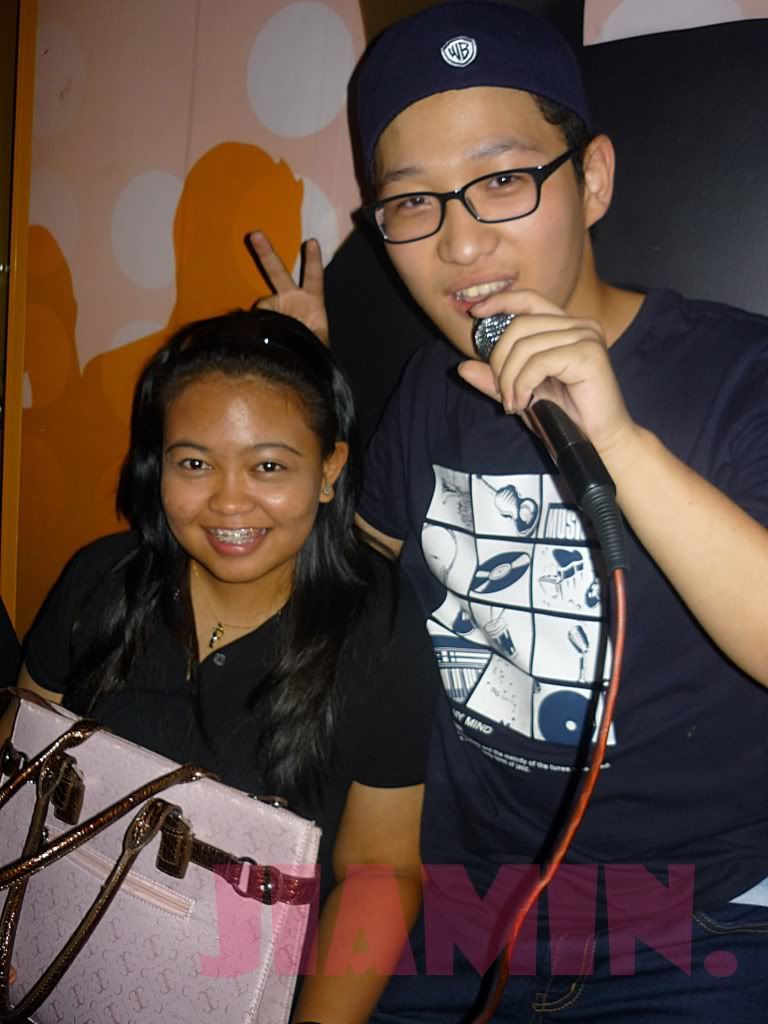 After singing, it's time to queue for some foods and drinks at the GSC and wait until we're allowed to walk into the cinema.
The movie of the day or the month: The Expendables
If it wasn't because of them, I wouldn't know there's such kind of movie existed. Teeheee! And yes, it was my very first 18SX movie since the day after I'm officially 18 years old.
As what
Ken
said on Twitter, this movie was that kind of "shoot shoot, talk, boom, man falls in love, tries to save girl, boom, Boom, BOOM BOOOOOMM!" action movie, which was definitely not my taste but, I don't actually dislike it of course. There were still some funny scenes or else, I would have fallen asleep or shocked by all the BOOM BOOM BOOM from the first moment it started until the end. LOL!
The overall movie was quite okay to me, but it might be great to you guys who like such kind of action movies. Heee!
What's the opinion of you guys who have watched The Expendables? Was it nice? Or sucks?
x.