As what I mentioned before, we had
an exhausting trip
to Saujana Hotel a few days ago. But, due to the huge amount of photos, I decided to separate them into two parts.
Before we departed, we had fun in the Student Life Center for about one hour to avoid boredom. Yes, we usually spend our time in the Student Life Center so that we can relax for a little while. I even slept in it when my friends were busy studying for the exam, but fortunately, everything went well in the end. :P
We went to borrow something from the office, the so-called game, which made a lot of noises until the people around stared at us frequently. Wtf! Try to guess what kind of game we played.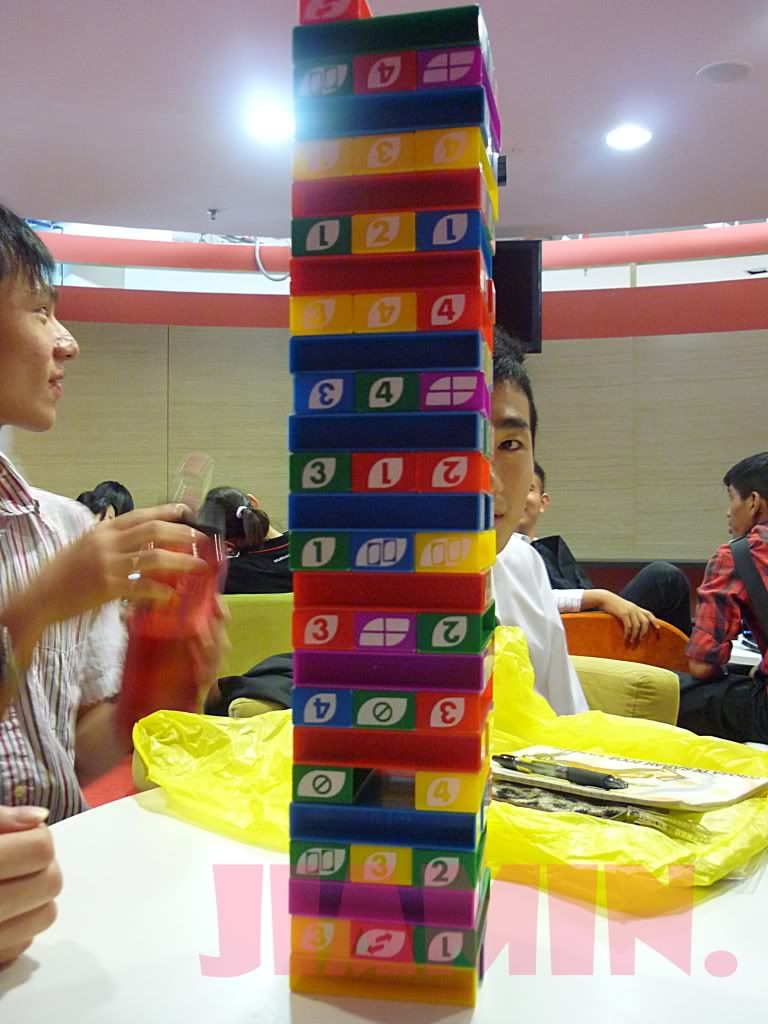 I don't know what it called, but I guess most of you guys know this very well, eh?
Kelly!
Kelly and the so-called Shenzhen boy. I will tell you why in the end of this post.
Andy, the one who actually intended to destroy the "building" but ended up helping me out. Gam-sah ham-nee-da!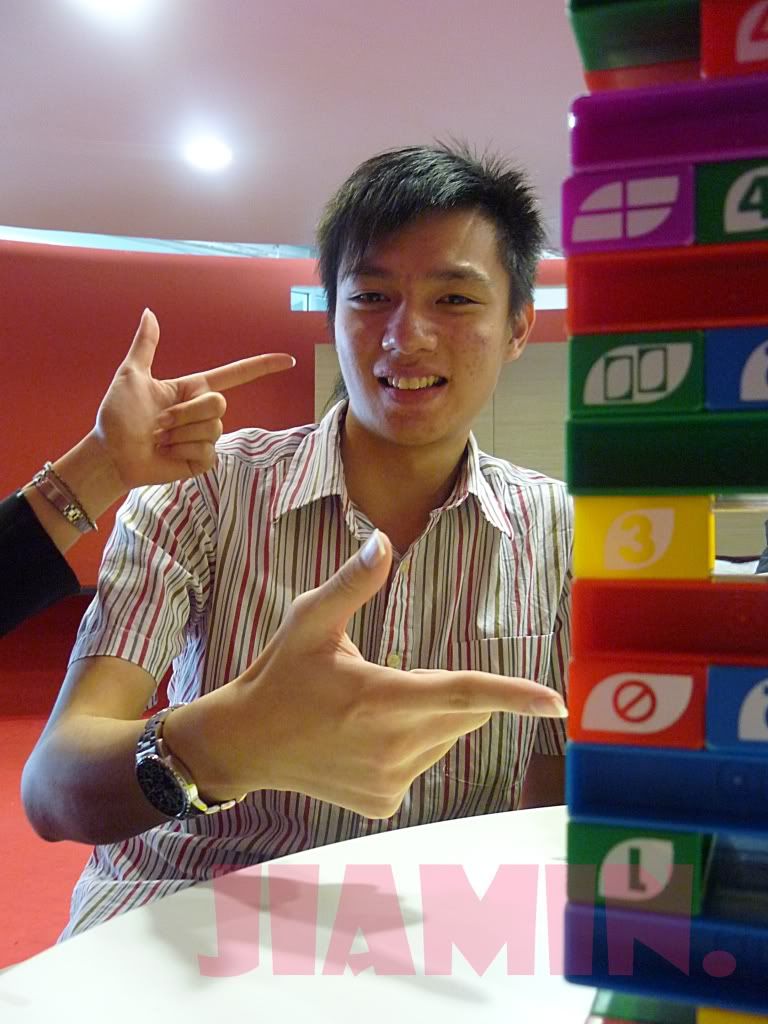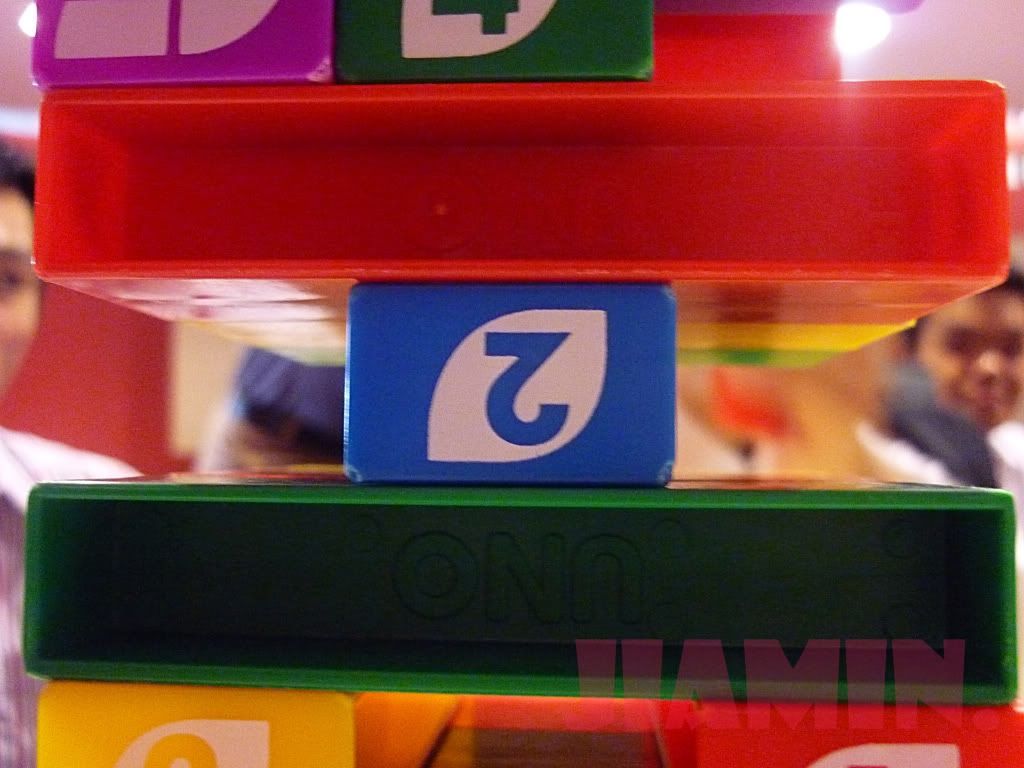 This was not the most challenging one, there was another much more challenging one indeed. I will show you guys later.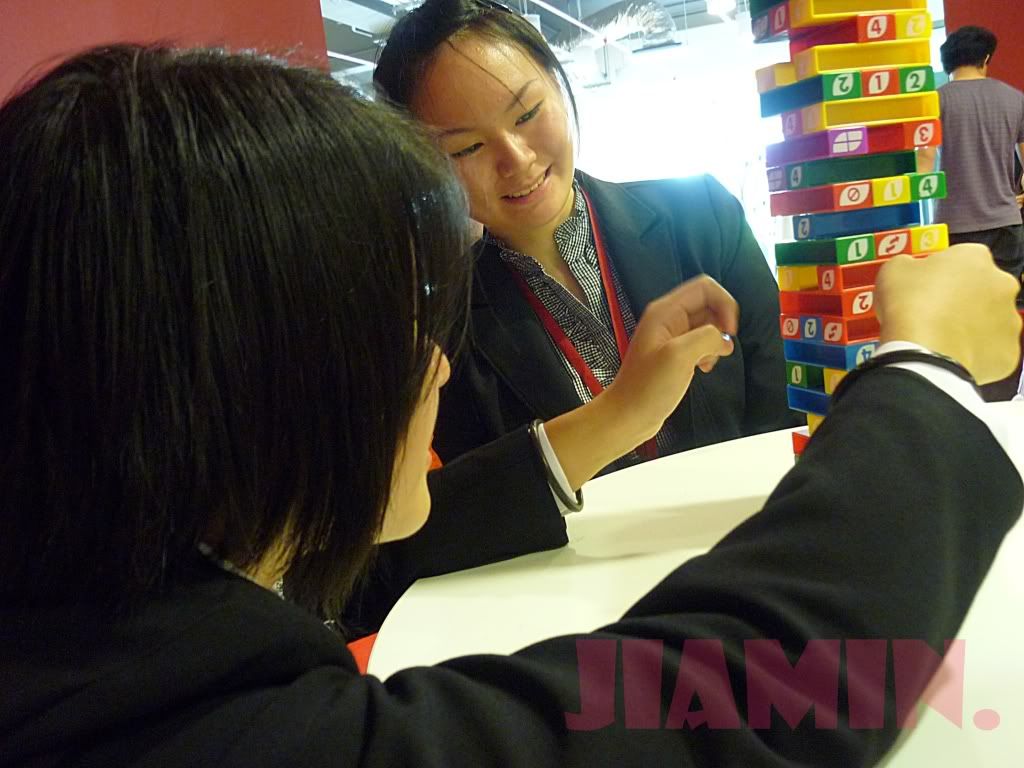 It's my turn! :D Honestly, I'm pretty week in this game because I'm always so afraid of making it falls. It doesn't matter, I know, but I'm just afraid.
Look! They very much liked to make it more and more challenging indeed, especially Ryan, the Shenzhen guy. The "building" was actually the combination of two sets and it was so damn tall but they still wanted to play in such kind of way. Wow! X)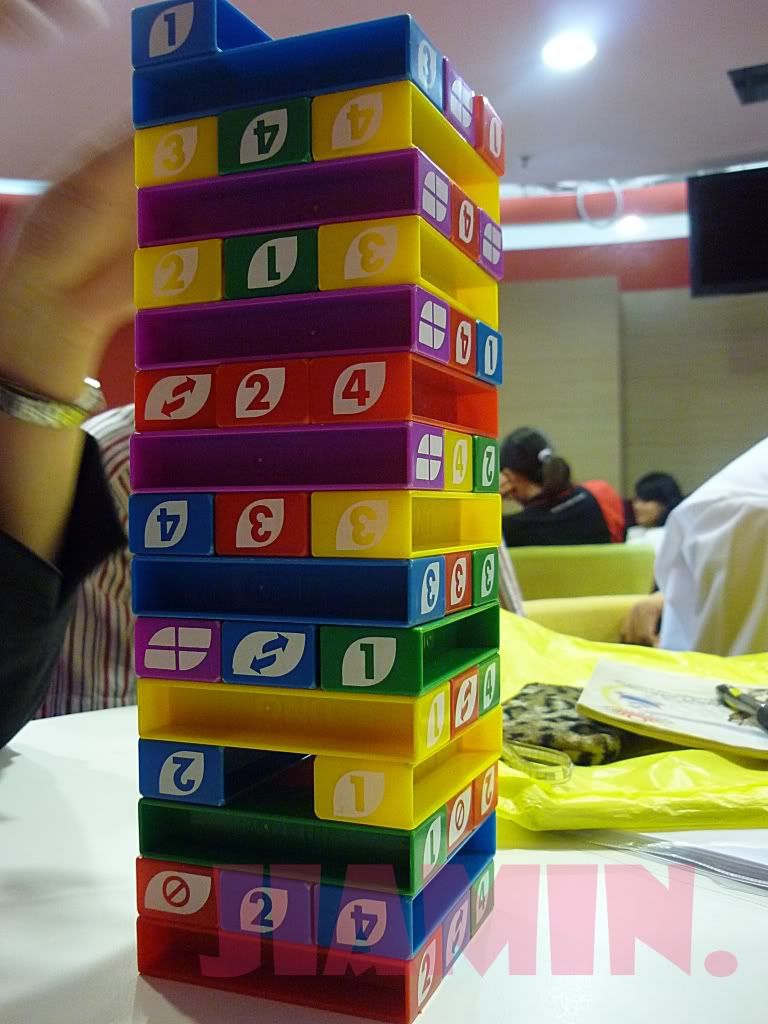 Another session! Okay, someone actually took one piece away before I captured.
This is Steven Lim.
You seeeeeee! :S The whole thing shook from left to right whenever we touched any one piece.
Obviously, the whole thing fell before we made a new one, and look, this was Dylan's creative idea.
Rule: Whenever you take any one piece from this thing, put it in a normal way on the top for the first row, and put it in this funny/weird way for the second row, and so forth.
We asked him to take only one but he still wanted to take both. Greedy Dylan! :P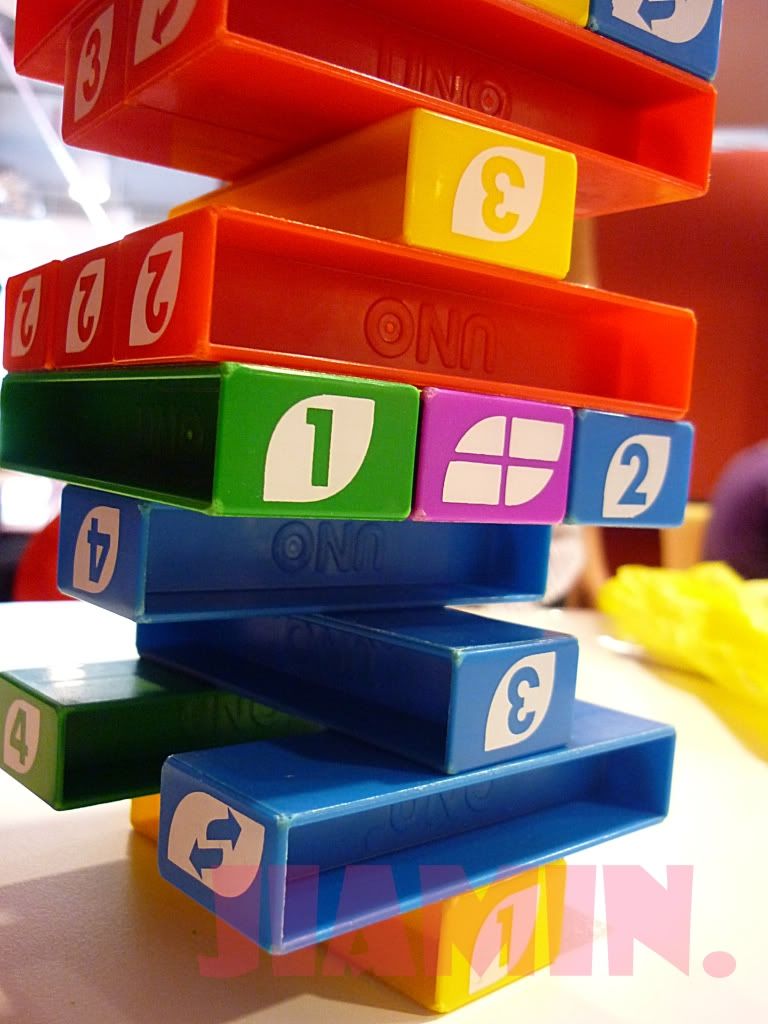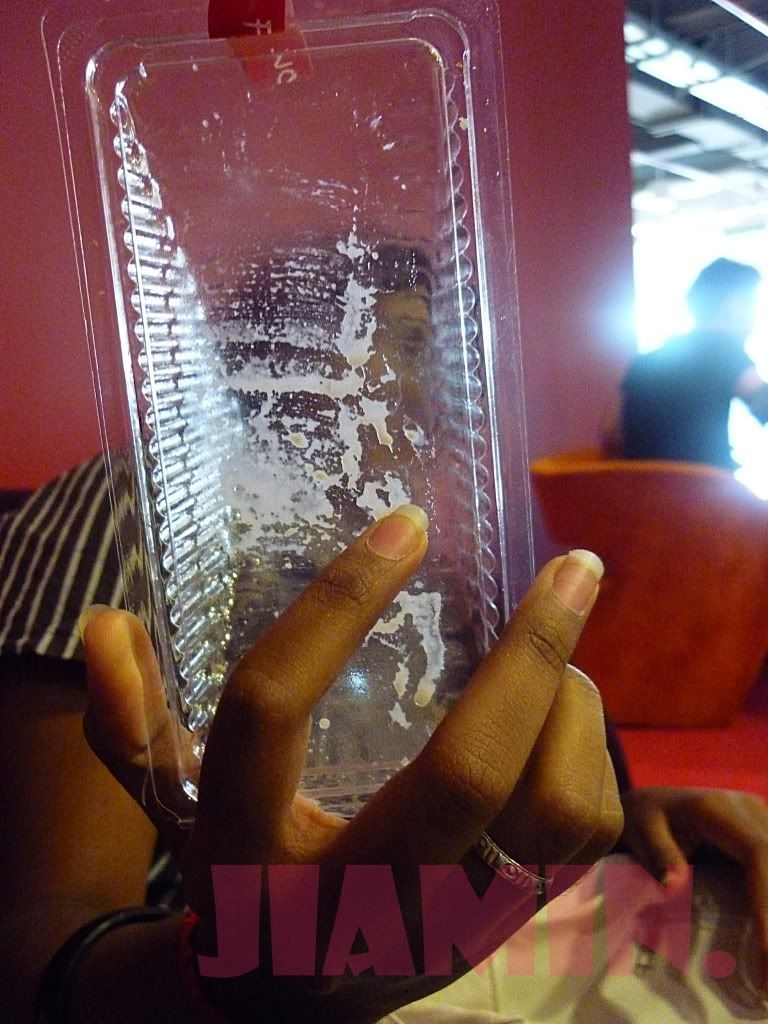 It's Diana!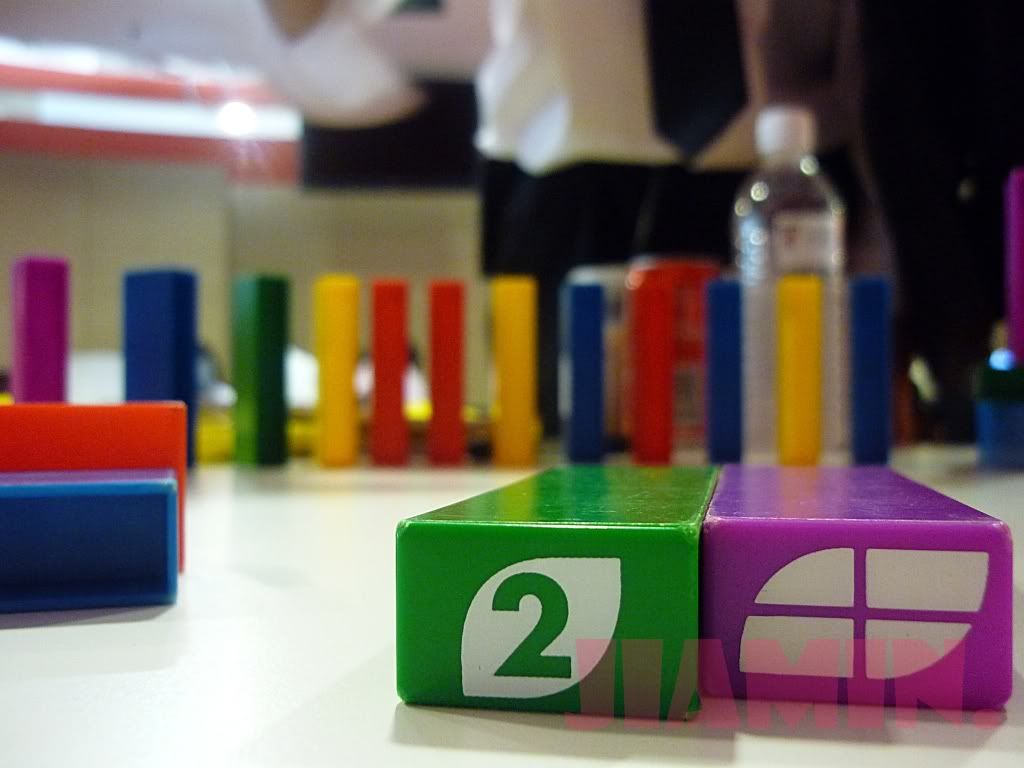 These people had nothing better to do, and this idea came out of Dylan's mind. Yes, it's Dylan again.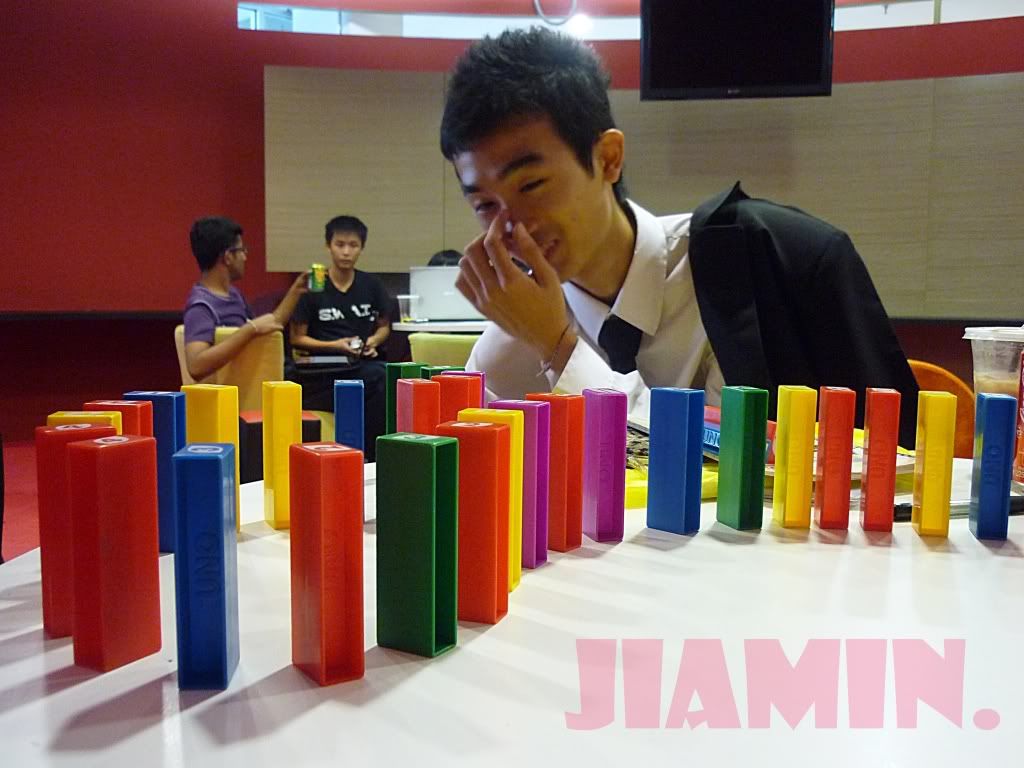 Mission failed, of course. XDDD
The very last photo might be the most interesting photos among all, because it shows how the Shenzhen guy used to be. Indeed, we don't mean to laugh at him, but we totally cannot understand why on earth this guy wears in such a funny yet weird way. He told us he's hot, but even when we're about to freeze, there's still nothing changed with this guy! Uhhh!
Let's see!
P/S: The Shenzhen guy is actually a Malaysian, from Sabah. He got the name because of some inside story. No offence, alright?
Look! Isn't it weird? When the people are attiring in formal, he wears in his way. He doesn't tuck his shirt, and he folds up his pant, for his sake. Oh am geee! D:
x.