Before I start everything, I would like to shout "Selamat Hari Raya" as loud as I can to all my Muslim friends. I hope I'm not too late, which I know I am, and I hope you enjoy your holiday. :D
Girls and boys from DT37, if you are reading this, please take note that Farah is having an open house on 25th of September in Mentakab, Pahang. Please feel free to send her a text to tell her whether you are interested or not. Thank you!
It was sort of a special day to me, and it was supposed to be a special day to him as well but we made it the simplest one among all ever since we're in a term. Apparently, it was his 20th birthday!
Happy belated birthday, my beloved badman!
:DDD
P/S: I'm supposed to post this on 10th of September but I delayed due to some happenings.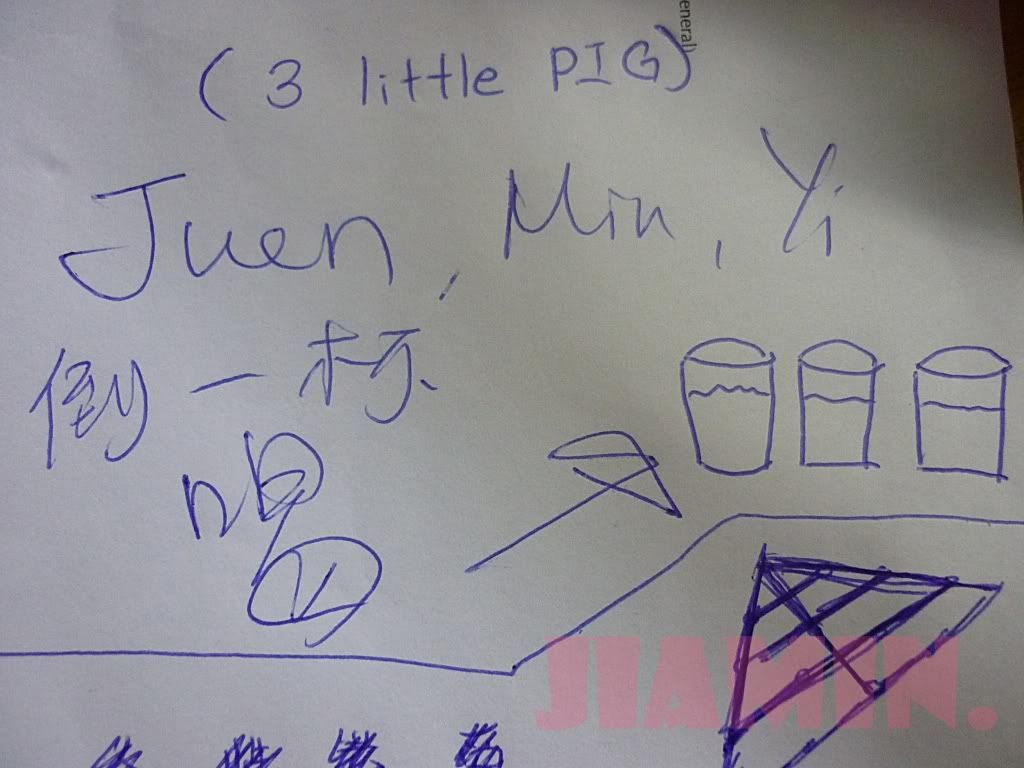 My parents and my youngest brother left house early in the morning to celebrate my grandma's birthday in my hometown. Only the other two brothers and I were left in the house. This was what I saw on the table – a message left by momma plus some naughty words and pictures (the cups) done by the youngest brother.
They made me smile in the morning.
As what I mentioned
here
, I actually planned something kind of surprising but, since it was ruined, we decided to make it a simple one because I was running out of time to plan something new. No special celebration, no surprise, no present, the guiltiness actually filled up my day successfully. Wtf! Thus, I swear I will plan a better one next year since it will be his 21st birthday. ;) Let's wait and see how it would be.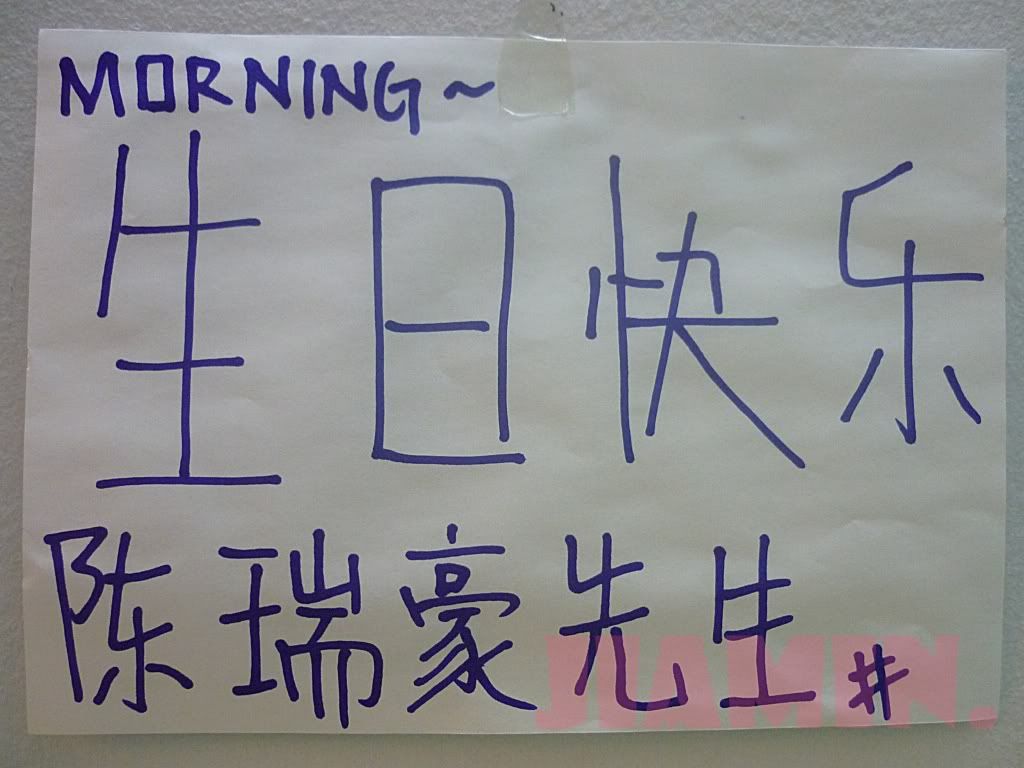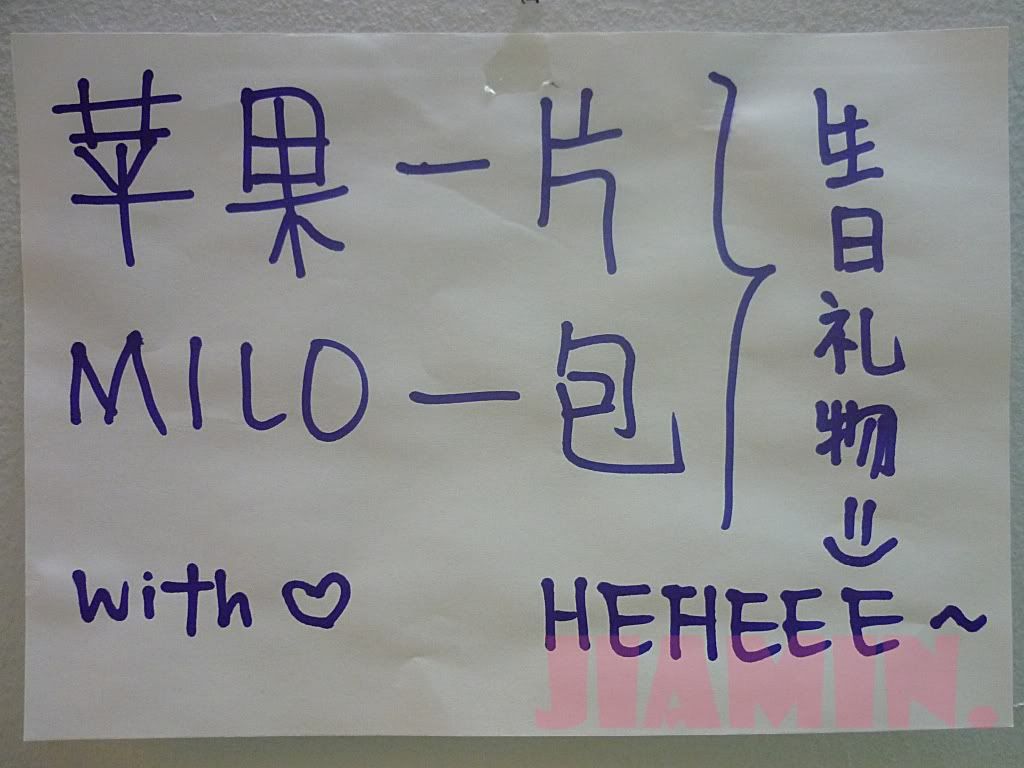 Before he arrived at my house, I quickly paste these two papers at the door so that he could see once he arrived. He was about to reach when I wrote these so yea, I'm sorry for the ugly handwritings. :X
I intended to give him a pack of Milo and a piece of apple (because I hate apple HAHAHA) but he accepted the Milo only. Guess what? He said he didn't want to accept the apple because he hated fruits. WHAT THE HELL!

I'm glad that I made him smile charmingly. ;D
He intended to watch a movie, Step Up 3D but everywhere was fully booked, and we're running out of time as well. We spent most of our time on the stupid train and the brunch. I'm sorry, babe. :(
Our destination was Mid Valley Megamall, but since we have no car, and we couldn't afford to pay for a cab ride, KTM would be the best choice ever. Yea, I mean, the hateful, inefficient KTM. :X Just so you know it was the very first day of Hari Raya, all the trains were so damn packed and I had to squeeze in between so many smelly armpits – height problem. Ewww! The lovely boy asked me to hug him, since it would be safer to do that – avoid from being molested as well as smelling the armpits. Teeheee!
Here comes the main section throughout the day – the brunch! We were thinking whether we should dine at DÔME Café or Italiannies. For the sake of the oh-so-damn-awesome Tiramisu, we decided to pay a visit to Italiannies at The Gardens. For your information, it was my second time dining at Italiannies, and it was as well my second time dining at that of at The Gardens. I like the condition of the restaurant, but I dislike the ugly view of it – an ugly, yellowish channel.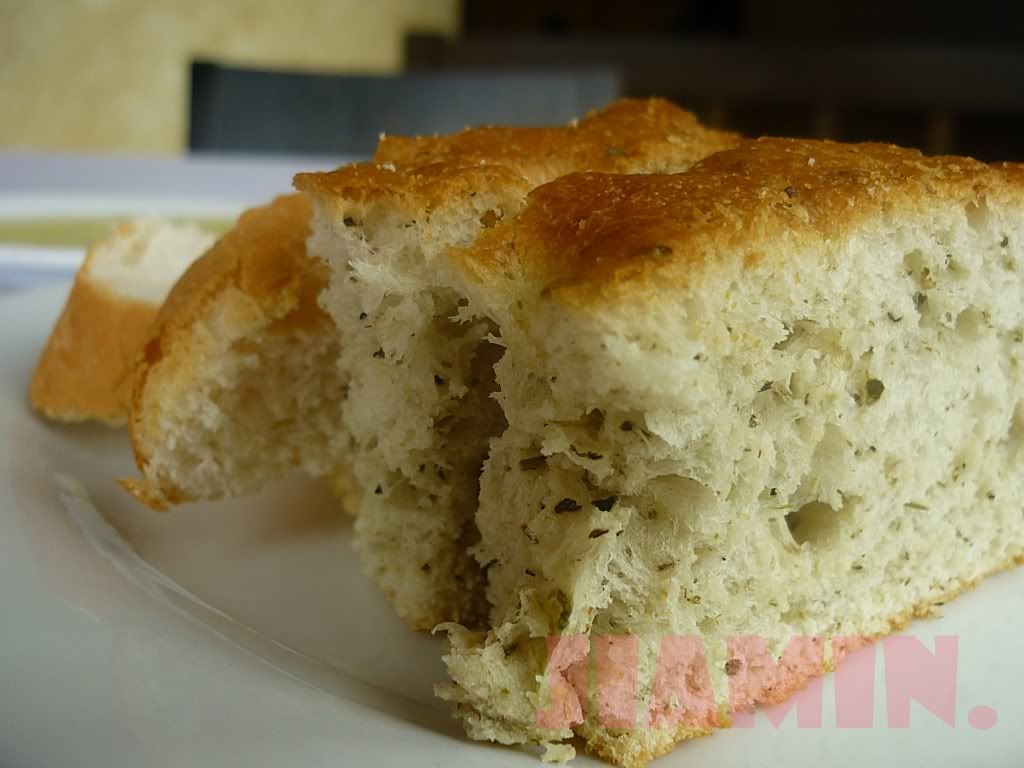 As usual, before serving any food that we ordered, they served us these two types of breads. I don't know their names even though it was my second time eating the same thing but, they were simply tasteful.

Rate: 8/10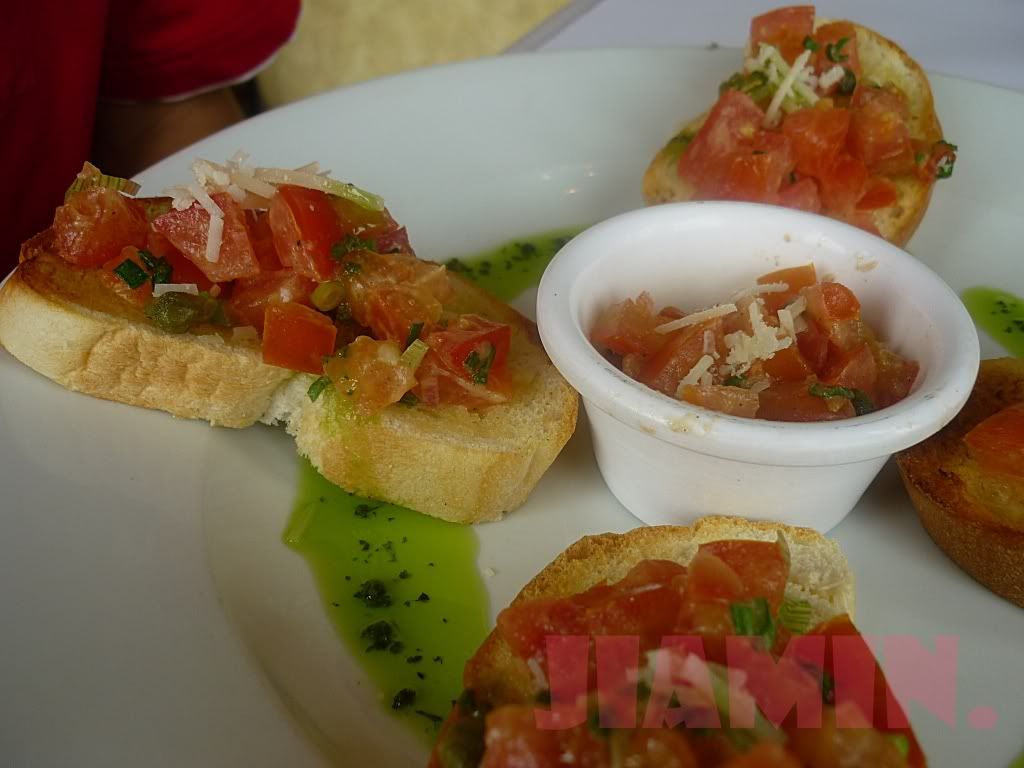 Toasted Bruschetta. This was his appetizer but I didn't taste any because I don't eat tomato. Hehehe!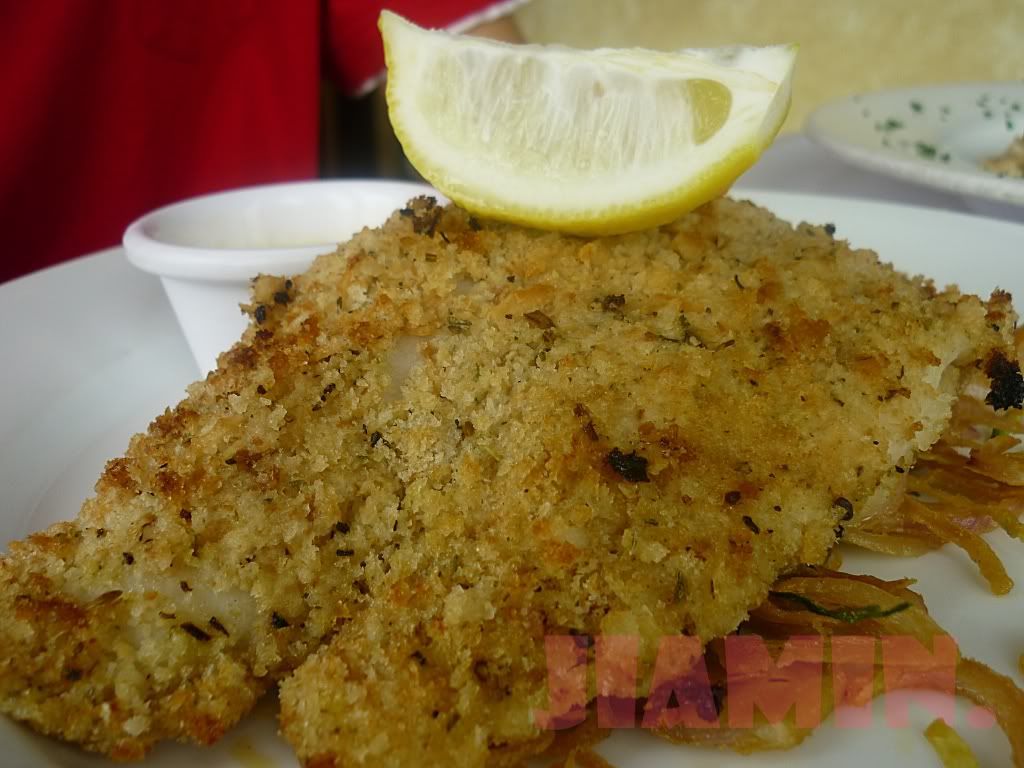 Parmesan Crusted Fish. It was deep fried fish fillet served over red onion strings with white capers sauce. The fish tasted normal but I personally think the onions were yummy.
Rate: 7/10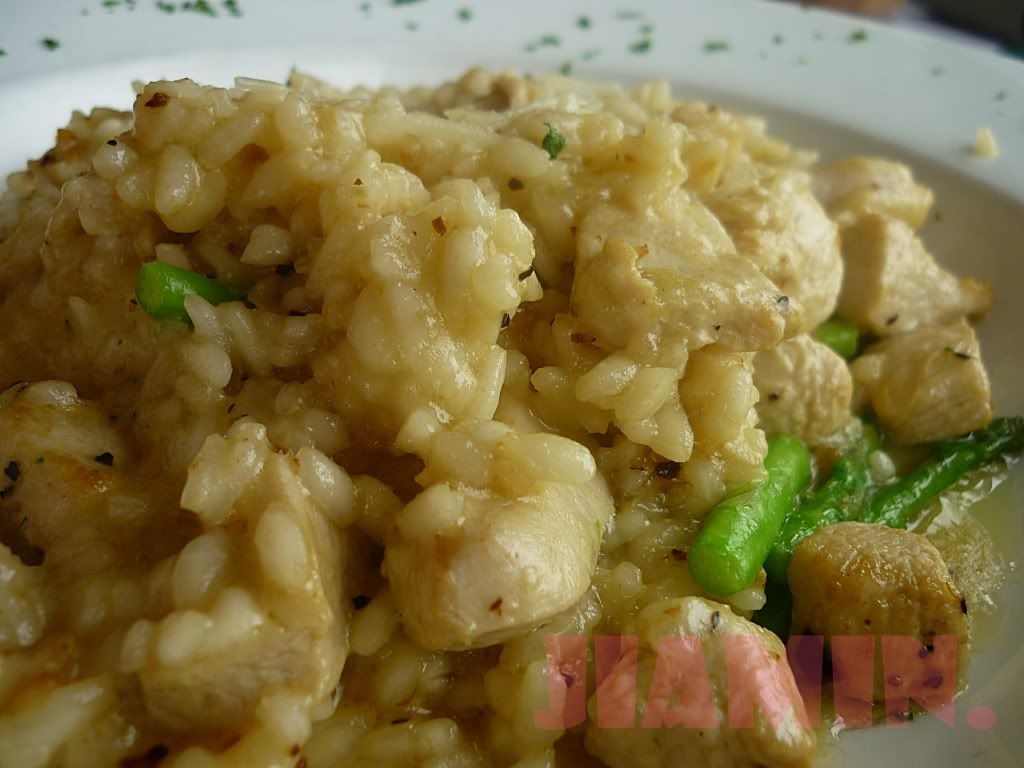 Risotto with Asparagus and Chicken. It looks delicious; in fact, it was the worst choice I had ever made. :( It might be because I wasn't get used to that kind of taste but, it was way too oily and creamy until I nearly vomit. Ahhh! Only the chicken in this dish satisfied me.
Oh ya, the risotto was sort of powdery but I'm not sure whether it's normal or it's the chef's problem.
Rate: 4/10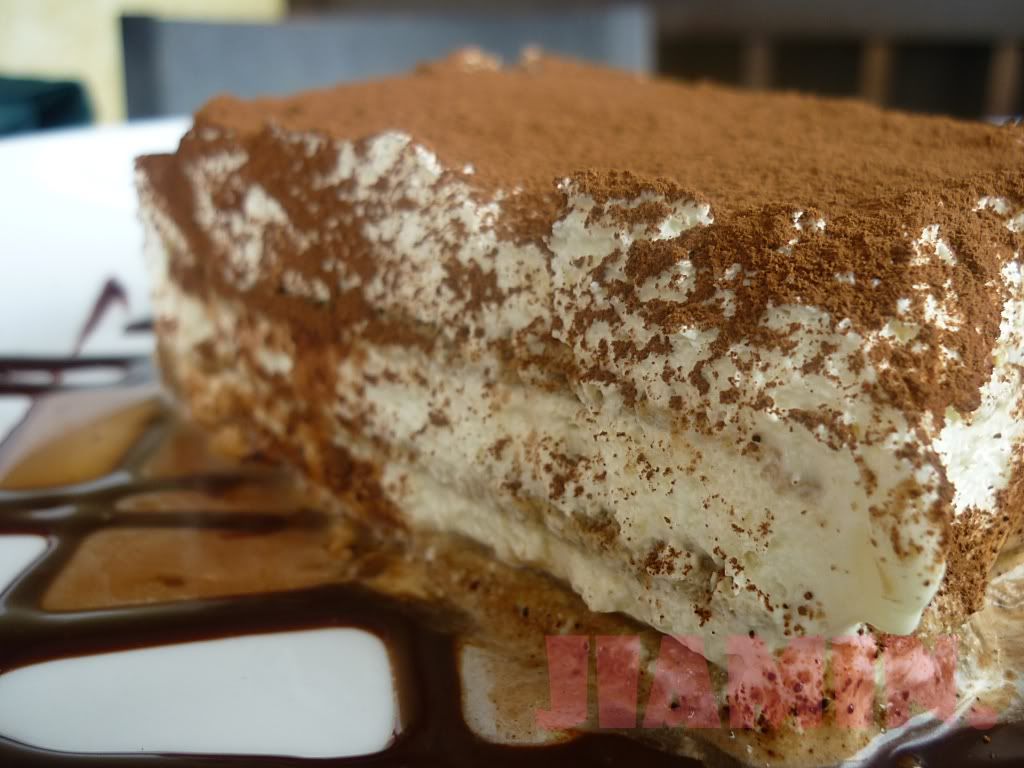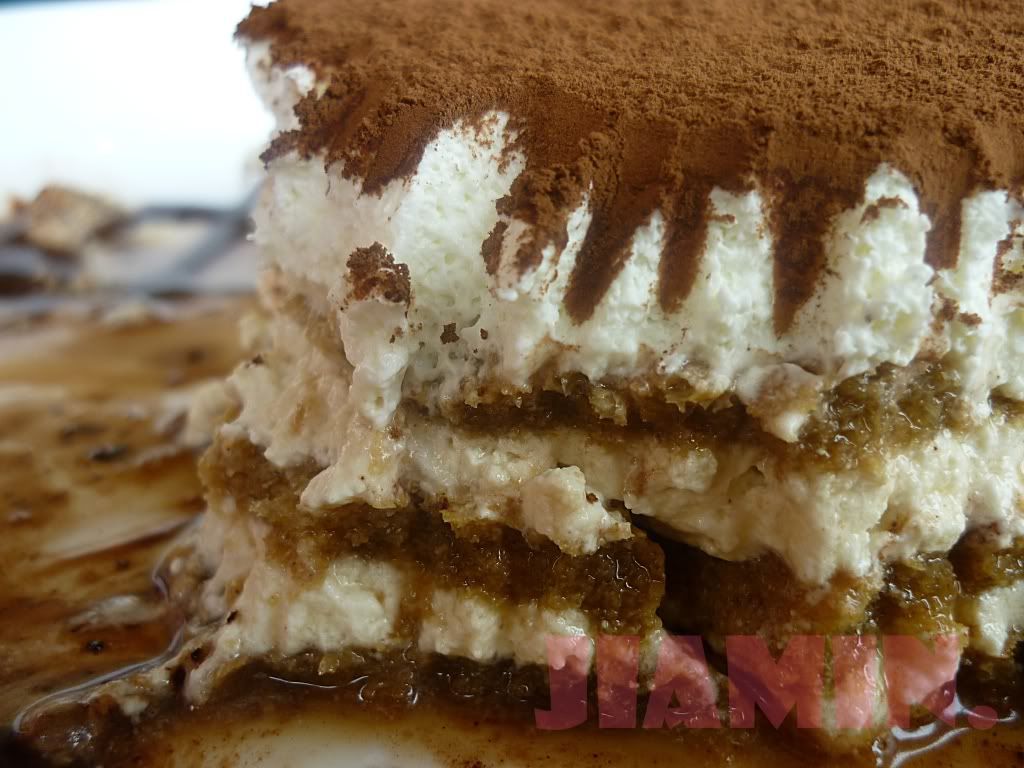 Here comes the most important part among all!
Tiramisu. If you are a cake lover, you should try this out whenever you dine at Italiannies. But, make sure you don't order too much food before that as it was kind of a large portion. Once I put a mouthful of this cake into my mouth, it immediately melted and it was so damn juicy because of the liqueur in it. I want to eat it again! :D
Rate: 9.5/10
After brunch, we hung around in the shopping center without buying anything that we both liked. We didn't feel like buying anything in fact. Oh well.
We went back earlier as momma said I had to spend more time at home to accompany poppa so yea, filial daughter I am. HAHAHA!
I miss him so much.
x.