It's been more than 3 days since my previous post, it's so not me. Hehehe! Honestly, I spent most of my time on PPStream and I stopped anything about blog. So yea, I'm here again even though I haven't finished watching that drama.
This is supposed to be something about the badman's birthday but, I have to blog this first.
My family and I left house at 5.45am, which was so damn early in the morning, to send poppa to KLIA. Yes, he is leaving again. But, he is no longer working in India. He switched to another company, and he is sent to Hong Kong for this time. According to momma, unless if he buys himself a passenger ticket or else, he would have to wait for approximately six months to come back to Malaysia, which means I'm going to meet him only twice a year. :( Tell me it is definitely not a good thing. We might be visiting him in Hong Kong as well, but it is still unknown.
He stopped working in India since more than a month ago due to the huge amount of stupid happenings. One of those was the Indian workers who loved to stop working whenever they wanted, as if they were the bosses. Poppa even refused to check his mail so that he wouldn't have to read any useless and unreasonable complaints by those idiots. Those happenings were definitely killing poppa who is having hypertension. Hopefully his new job in Hong Kong can be gazillion times better than that of in India. God bless him.
He stayed at home all this while when he was back to Malaysia. Well, of course, he did continue working in the company, as a manager who had nothing to do. LOL! He was way too free until he could go only if he felt like going. He knows that my youngest brother loved playing chess, and he could play very well. Thus, unexpectedly, he made a chessboard with supposedly a silver marker pen, a ruler, and a black card. I wasn't in when he made it.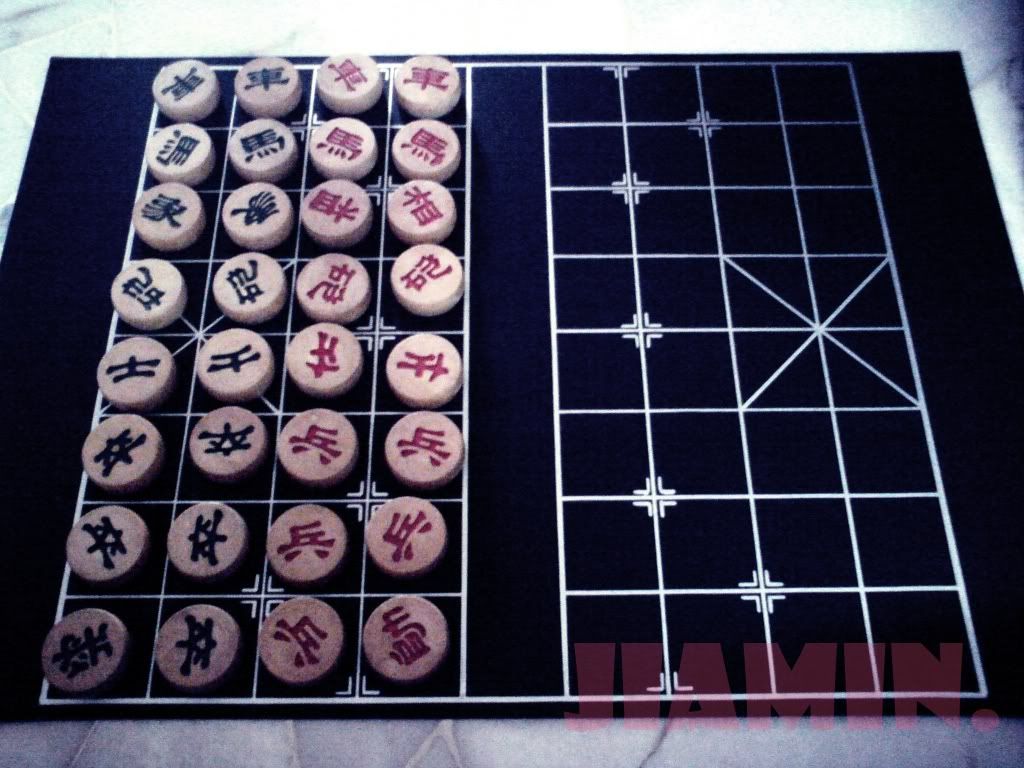 Please ignore the chessmen arranged on the chessboard. That was when my youngest brother wasn't using it. I personally think this chessboard looks great, and I initially thought it was bought from somewhere else until my youngest brother told me the truth. Oops!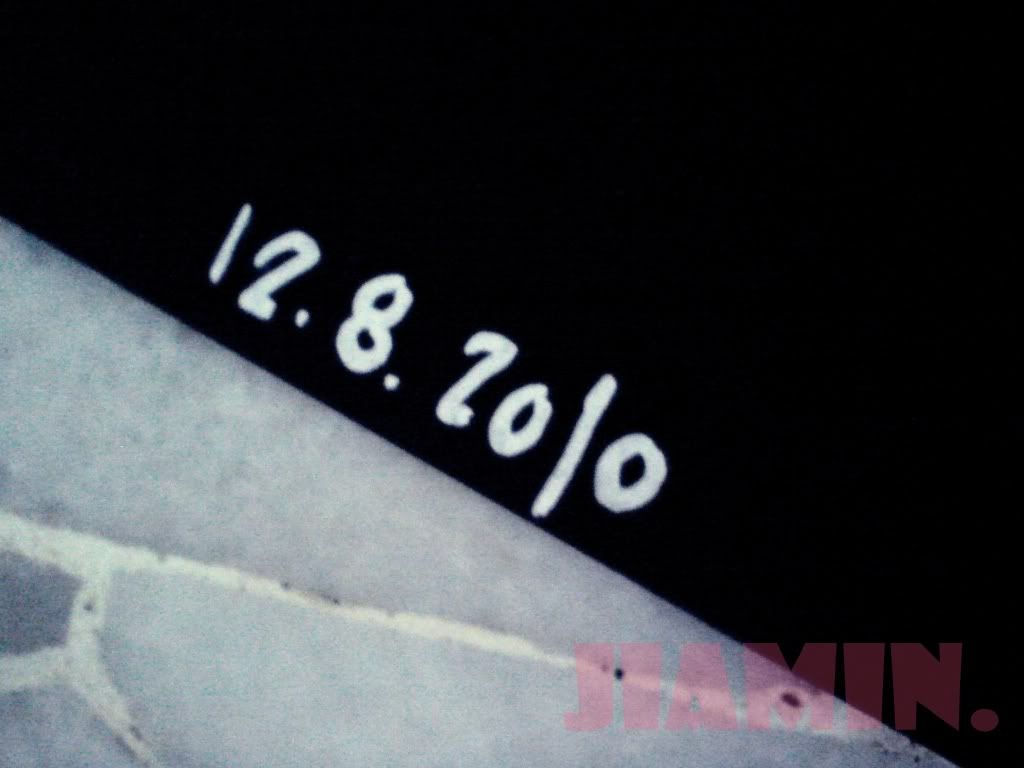 This date showed when it was done.
The whole journey from Kepong to KLIA was indeed damn long. Of course, I wasn't able to stay awake, until the heavy rain outside of the car woke me up. I couldn't sleep well after that as the heavy rain was scaring me – I couldn't see anything through the windows, and my brother was driving damn fast as if the car was flying.
The rain told my feelings. :(
I didn't notice what time we arrived, but the only thing I knew was that the wind was so damn strong until I shivered. Wtf! The indoor was so much better than the car park. We stayed there until poppa went into the airport lounge.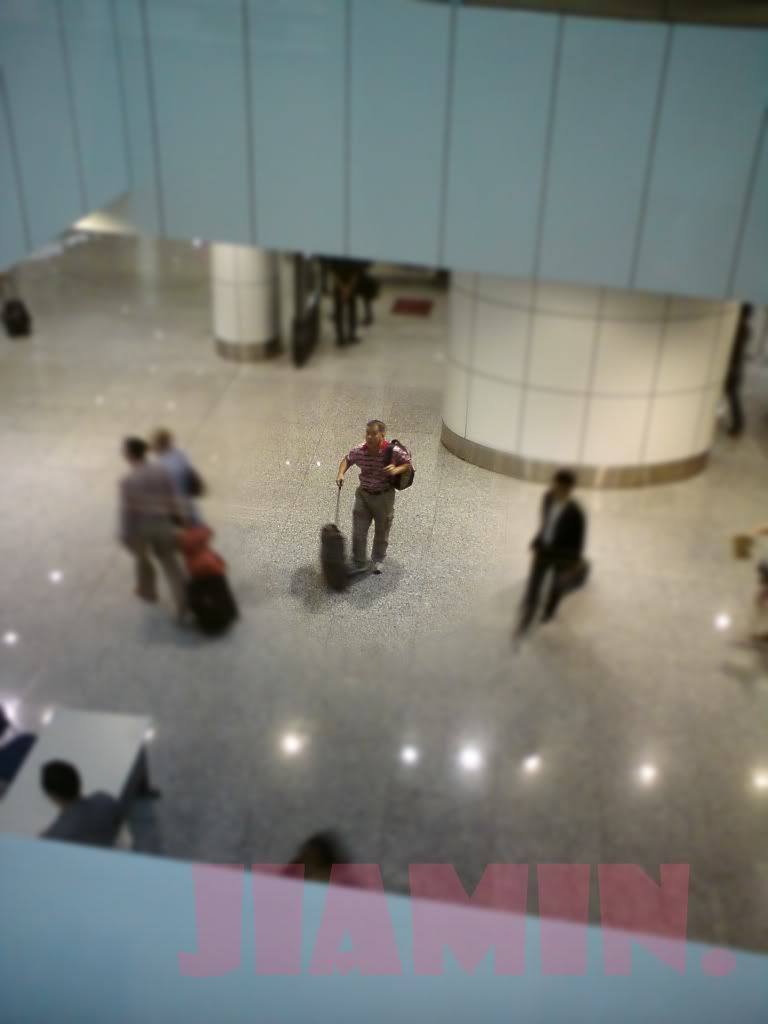 That was him walking towards the airport lounge.
I know, you know, everyone knows, momma was the most upset one among all. I was so wanted to cry but, I'm pretty sure everyone would do the same thing if I shed a tear. It wasn't the first time I saw poppa leaving. But, still, the complicated feelings just wouldn't want to stop coming to me. I cried secretly only when poppa went to Sarawak a few years back. I told myself, I cannot cry no matter how.
Stay strong, alright? Poppa would be fine in Hong Kong.
Poppa, take care and do tell us your stories often. God bless you. :)
x.