I am sort of addicted to Skype lately. Apparently, it's all for the sake of staring at his cute face as many times as I can. :P He owns a laptop, and I as well own a laptop right now, so why not we use it every single day? Nyahaha!
We make funny faces on Skype; we show our kissing faces on Skype; he sees me shedding my tears on Skype; I show him what kind of snack I eat on Skype; my friends (Andy and Farah) play with him on Skype; and the list goes on. It makes us spend more time on each other, and it makes us even closer.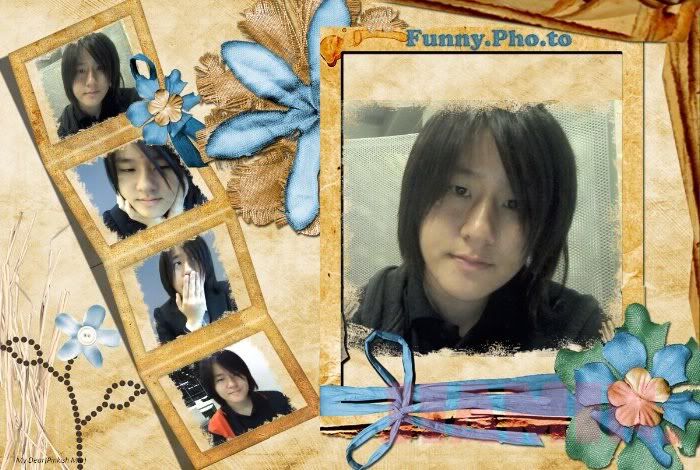 And yea, we took snapshots of each other again and again secretly. At first, I thought he doesn't know how to use it, until he sent me the picture made by him via
funny.pho.to
, through MSN. I'm not sure how many snapshots of mine has he taken, but honestly, I've taken more than 10 snapshots of his. Teeheee! :X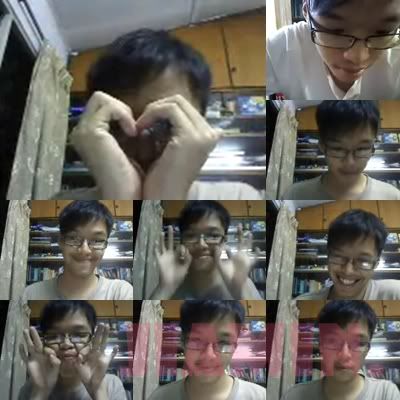 Because of Skype, I wouldn't have time to be sad alone if I online. Because of Skype, I smile frequently. Because of Skype, I wouldn't have any chance to do something secretly, because he can see! Wtf! X) Okay, cross out the last point please.
Tell me he is cute! :DDD
x.