It was supposed to be updated yesterday but due to the limited time, I'm posting it right now. Teeheee! Before I start my story about the celebration throughout the few hours, I would like to say, "Happy belated mid-autumn festival!" to you guys.
If I'm not mistaken, it was my first time celebrating this festival with my friends, and without the family members around. :( Viewing the photos of my family members and the relatives celebrated together made me
jealous
sad, and I seriously missed the time we played colourful candles together.
The celebration was actually a sudden suggestion by Kahmun a few days ago, and we actually prepared everything at the very last minute. We're the typical teenagers nowadays, aren't we? LOL! We invited a few of the classmates, but ended up only four of us, which were Diana, Farah, Kahmun, and me, celebrated together. Wtf! Some of the guys went for futsal, while the others went back home or joined some other celebrations which they promised to attend earlier. Oh well!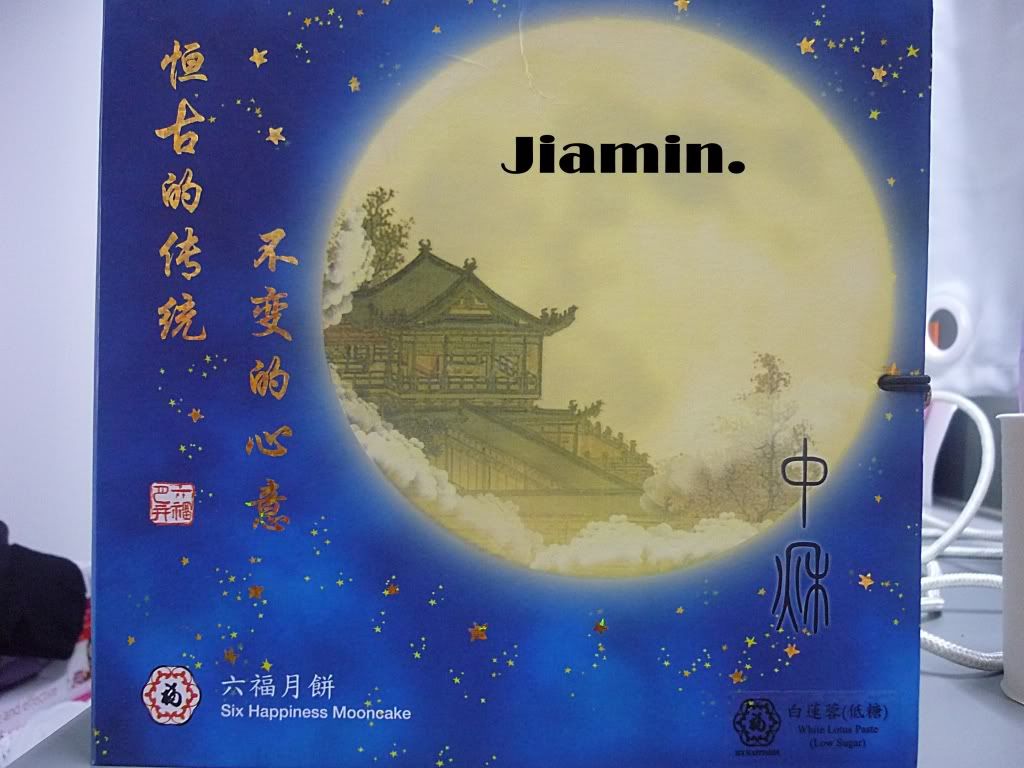 Obviously, there're a total of 4 mooncakes of different flavours in the box, including low sugar white lotus paste, pandan lotus paste, royal jade and nutty chocolate with yolk (I don't eat yolk so I didn't taste any), and red bean. They were all permissible for Malays so yea, Farah liked them so much, especially the one with pandan lotus paste.
We had these jelly mooncakes made by Kahmun and her momma as well, but the Muslims and Diana (she's an Indian but she cannot eat pork) couldn't eat as Kahmun used the pot that might have been cooking pork earlier to cook the jelly. That's too bad. These jelly mooncakes with red bean or sesame inside were indeed so damn delicious until I'm so wanted to ask for the ingredients. XD
We're like going for a picnic as Farah brought a whole lot of food, but we didn't eat them since we're all so damn full after dinner.
We then proceeded to the lakeside to have fun with the lanterns that I brought from my house.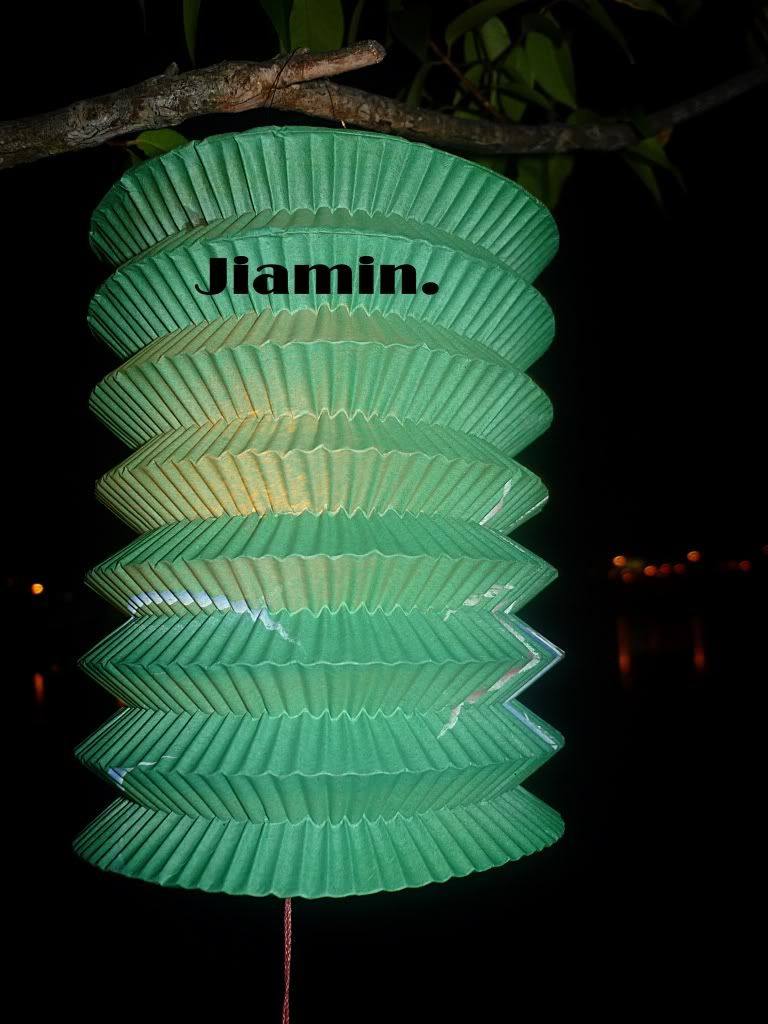 The very first lantern that Farah, the
oh
-so-excited girl hung on a tree.
This is the oh-so-excited girl that I mean. Hello, girlfriend! XD Oh, that's what she likes to say.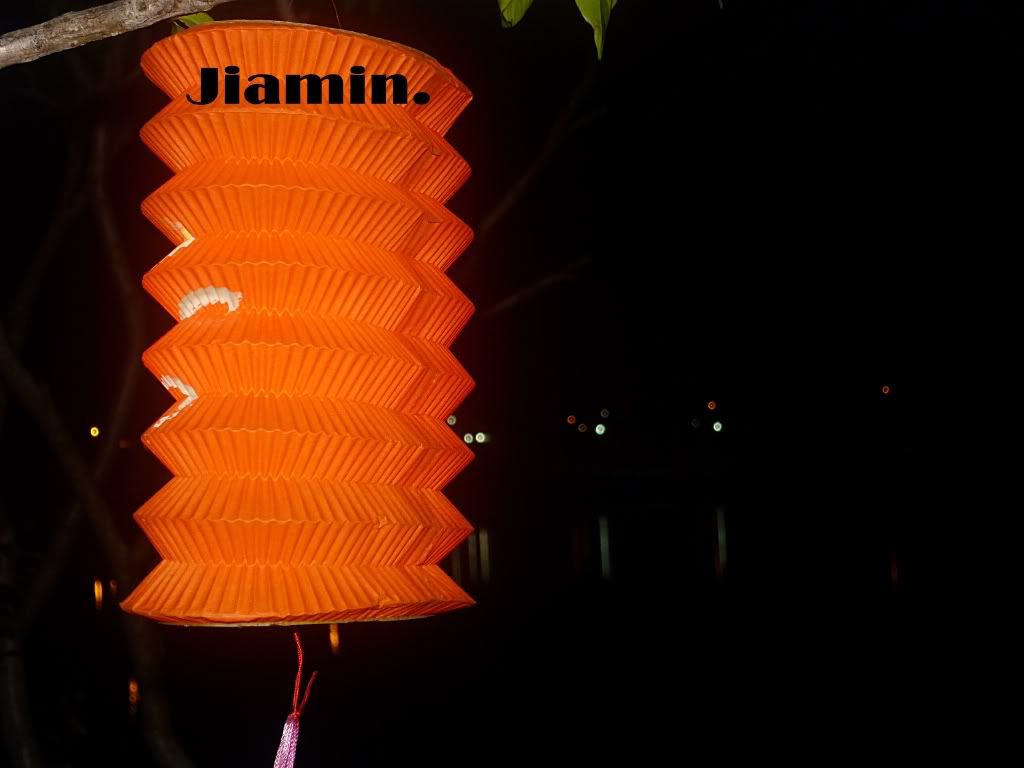 The second lantern that she hung on the tree.
For your information, Kahmun was the one who ignited the candles during almost the whole celebration, whilst I only took photos of them around. Thus, you won't be able to see me again in any of the photos. I actually have two photos with me inside but, I don't want to upload them lah! :P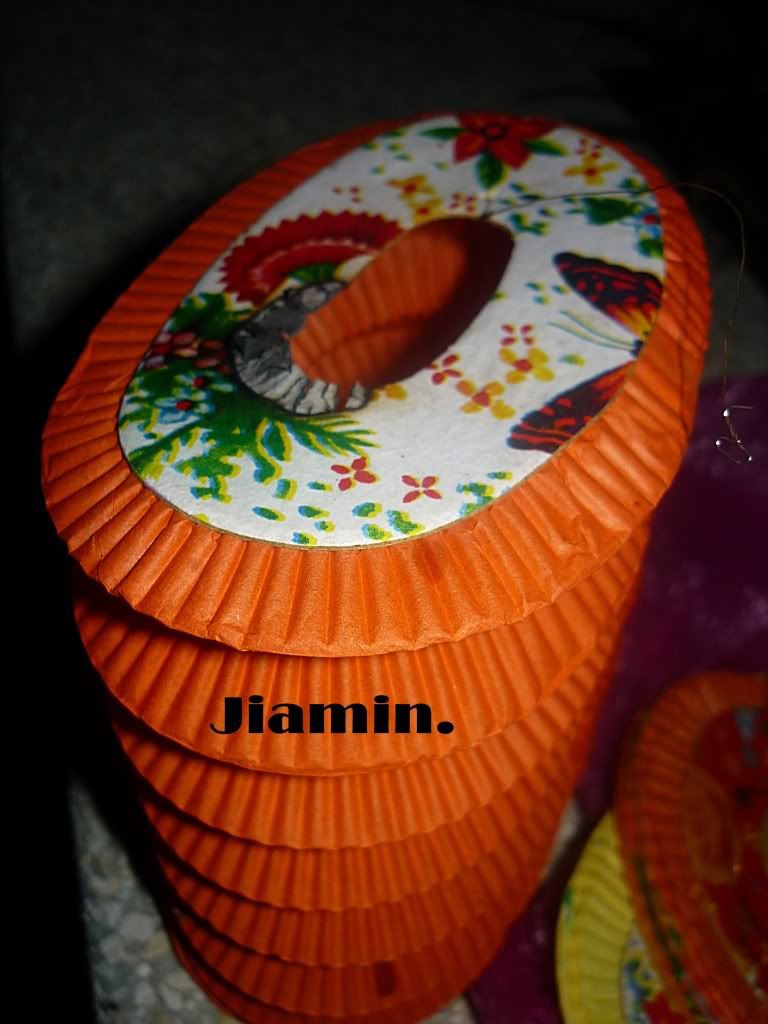 This was the second lantern that burned a little bit on top. Please scroll down and view the most pitiful one that was first burned. LOL!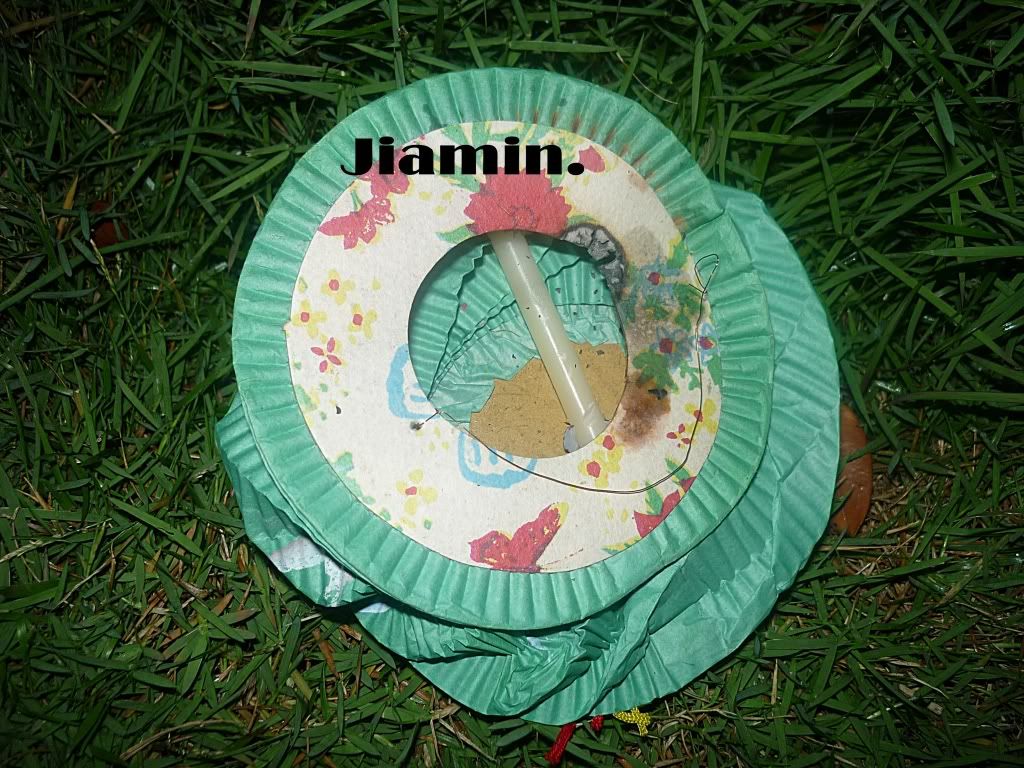 This was the pitiful lantern that I said. It dropped onto the grass and started burning, and Farah quickly stepped on it due to her nervousness. We couldn't stop laughing after she did that. XD
Weren't they looking excited? :D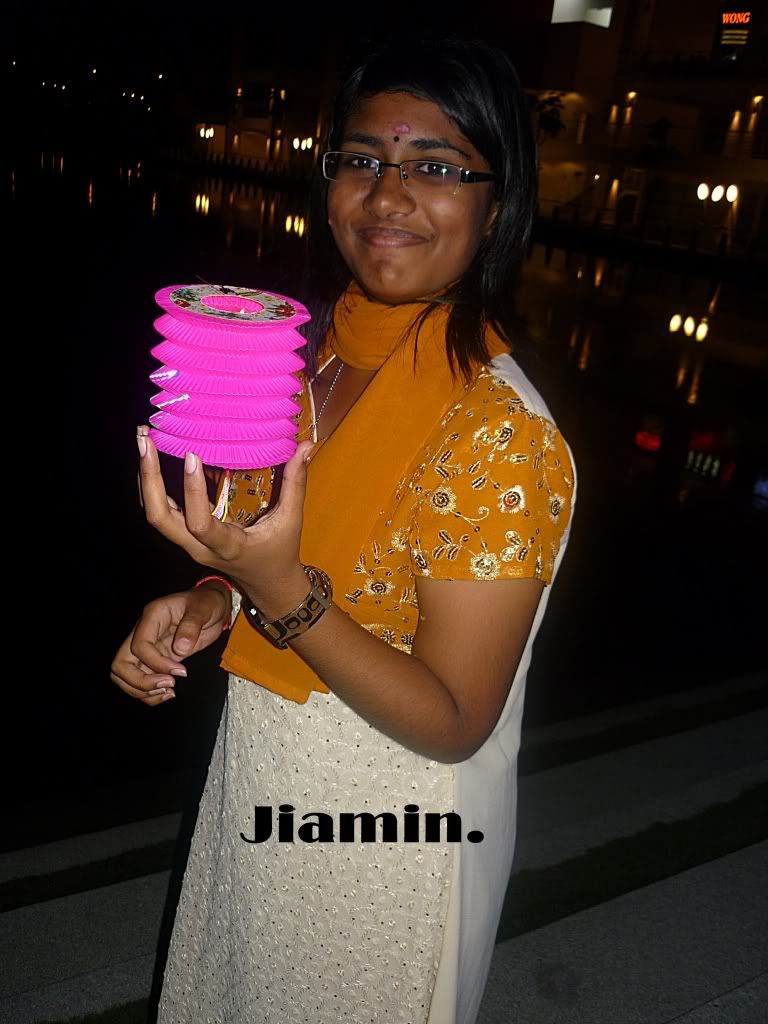 Shining Diana with her lantern!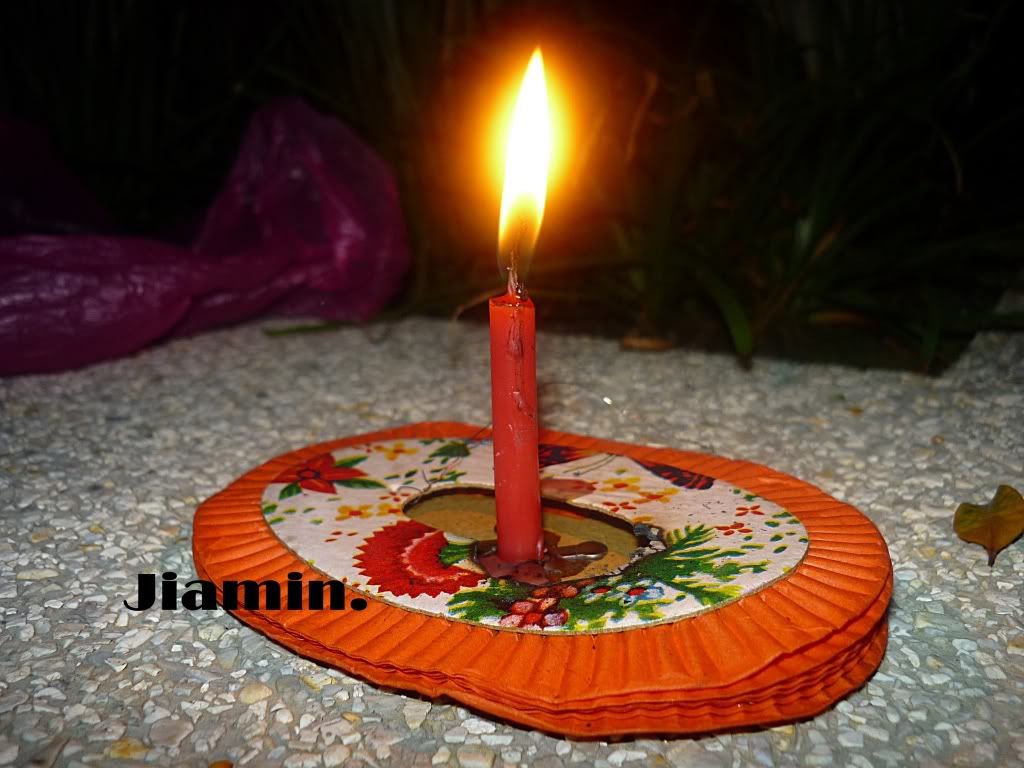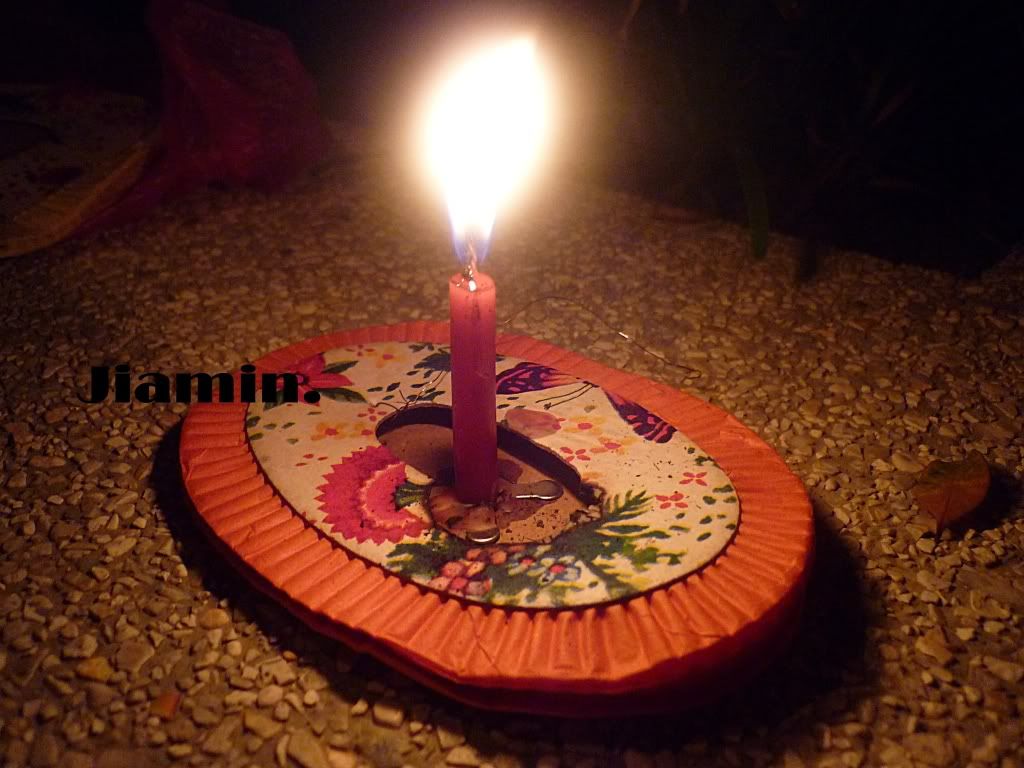 Please let me know which one is better, either the first one (with flash), or the second one (without flash). Thanks! :D
The oh-so-excited girl, again!
Another lantern hanging on the tree!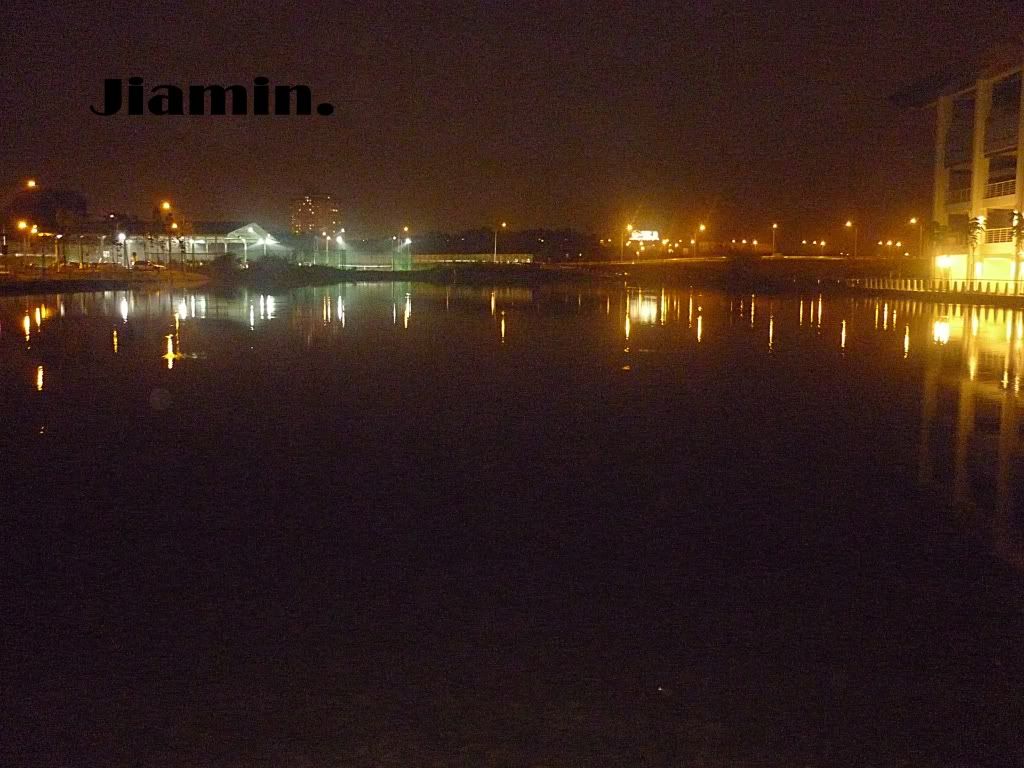 This is one of the reasons why I love the nightlife in Taylor's University College. Moreover, it's so windy and it makes one relax by just sitting on the staircase at the lakeside.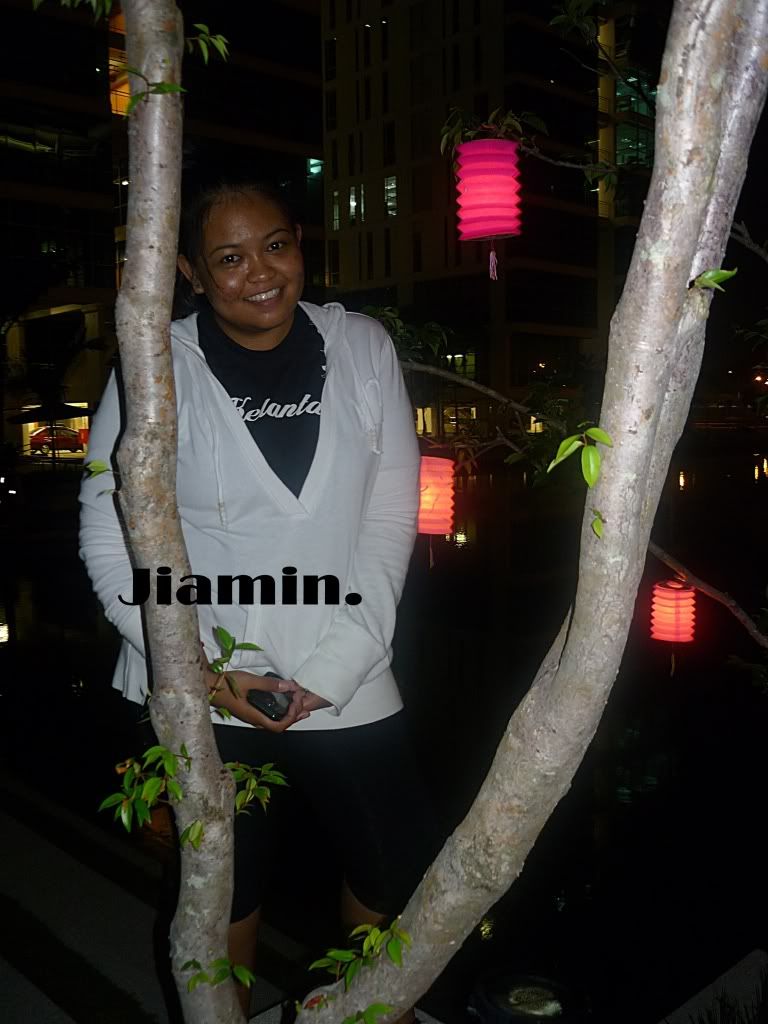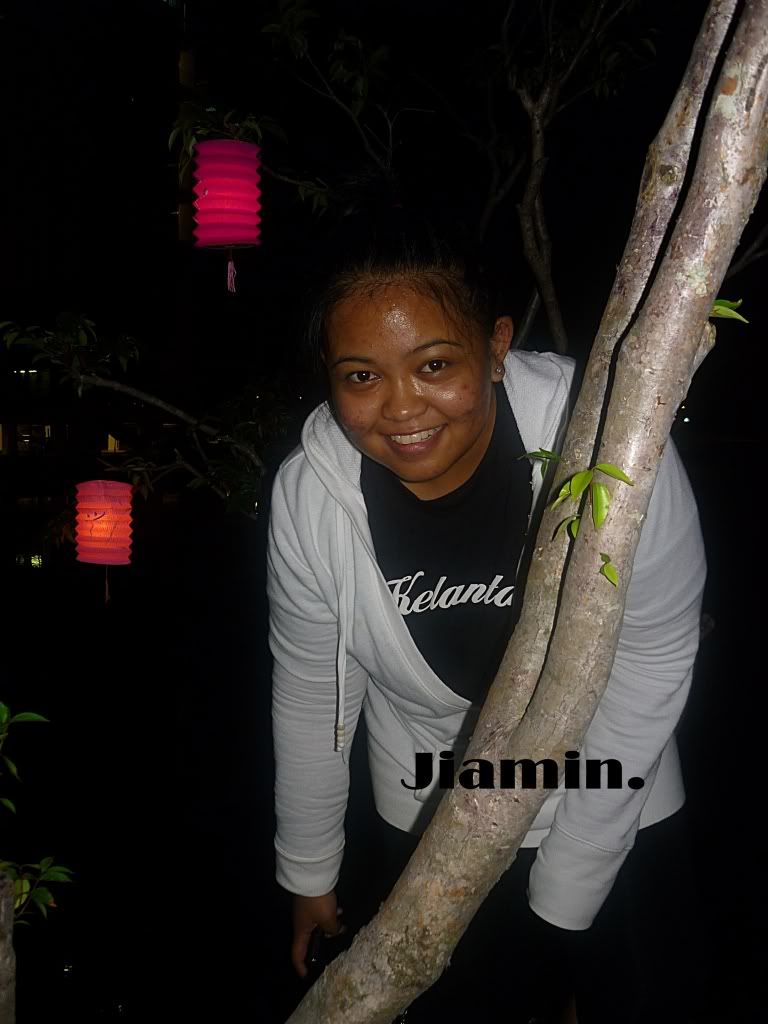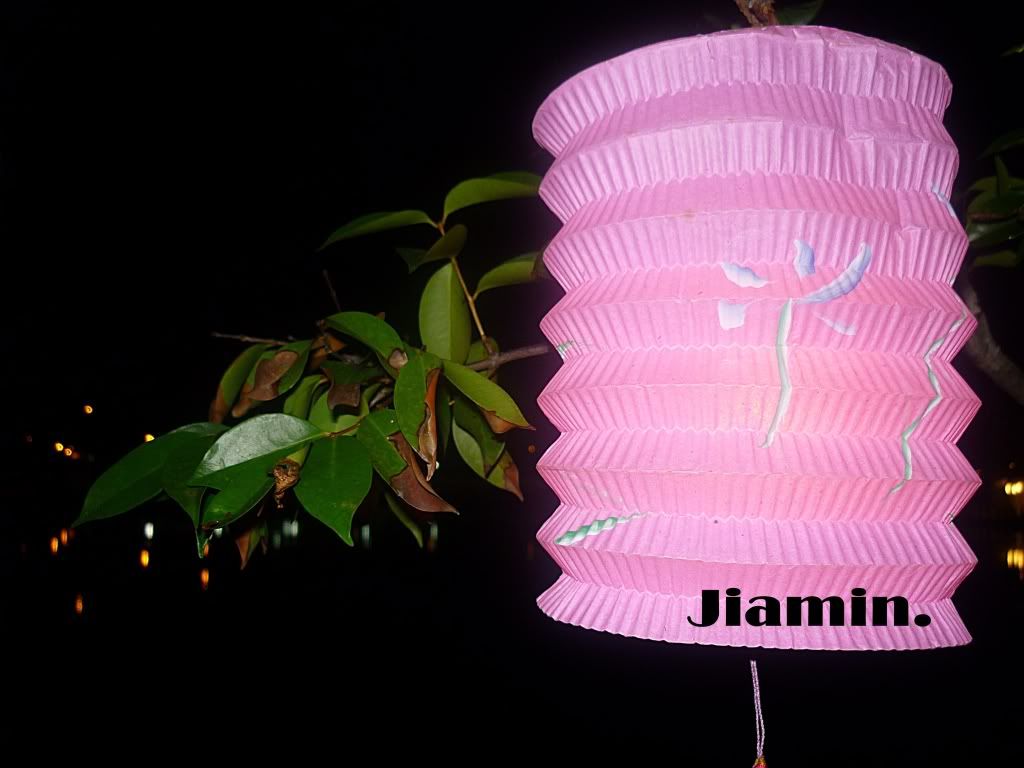 It was supposed to be a red lantern but it turned out became pink in this photo. The lantern knew I like pink, eh?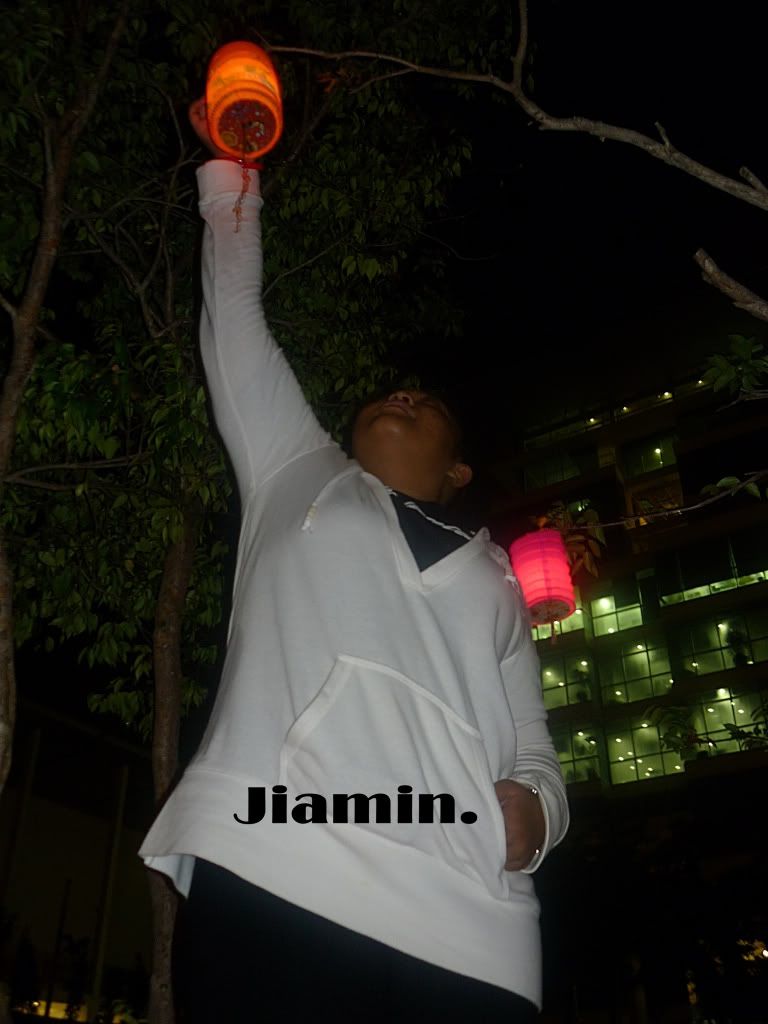 Look! She kept on claiming that she's pretty excited. XDDD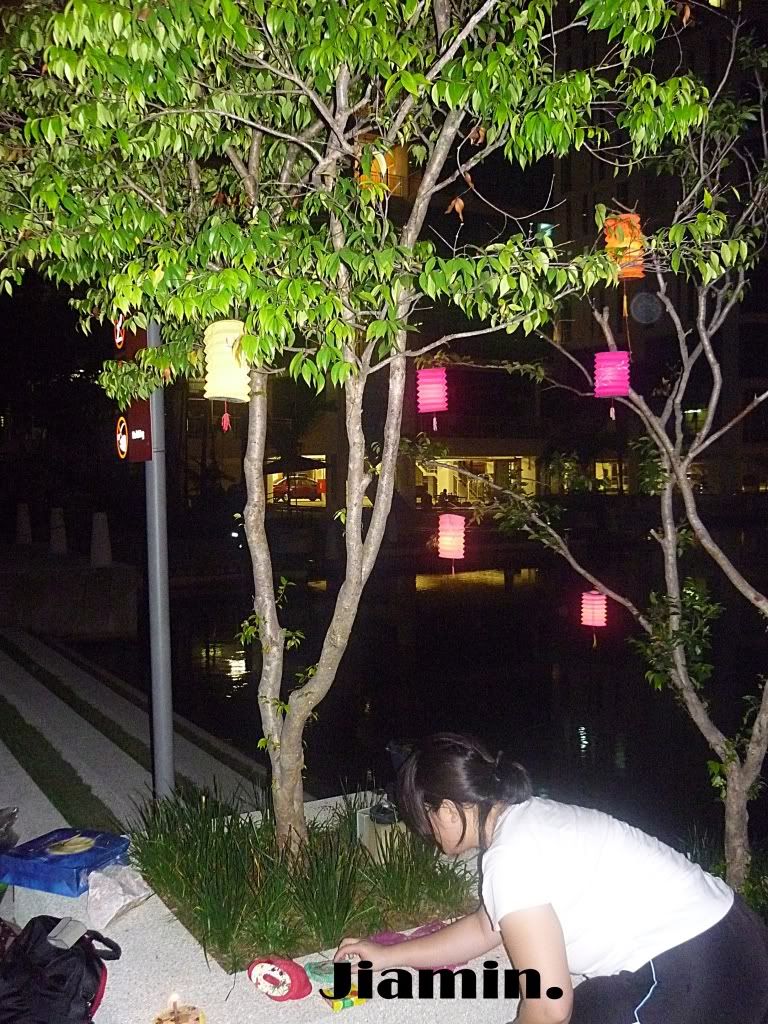 Lanterns on the trees! How I wished we could get more lanterns to make the trees look more colourful.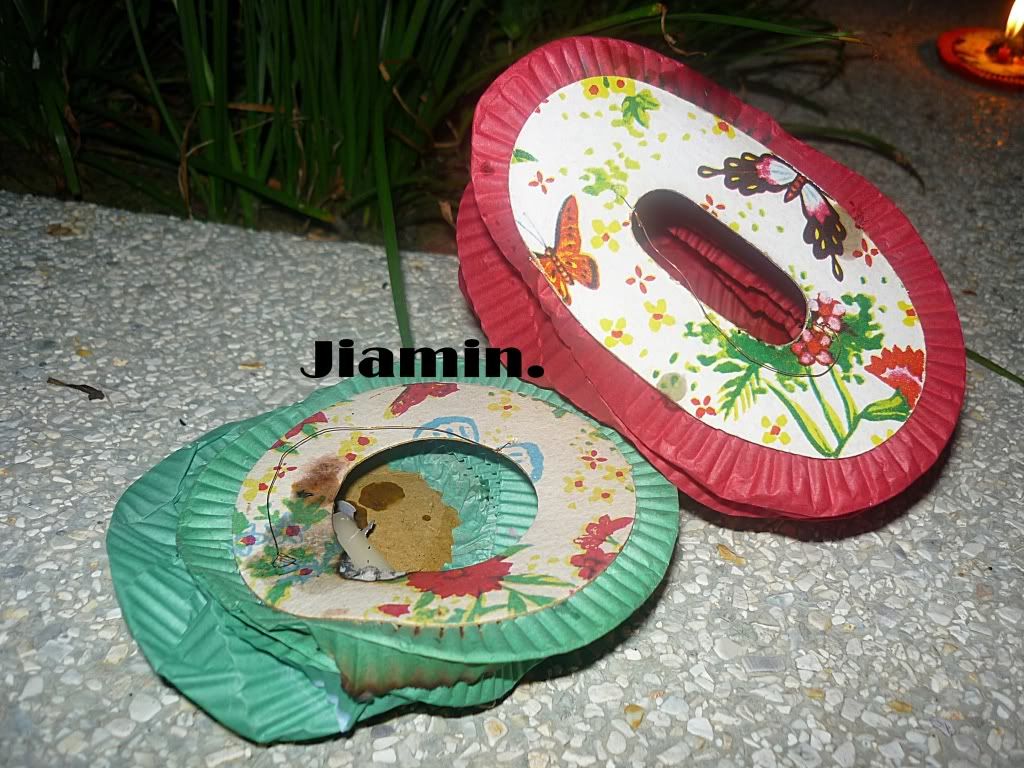 Pitiful burnt lanterns were abandoned aside.
It's as if Kahmun was praying with a candle. LOL! She was actually turning away instead of facing the camera. Naughty girl! :P
Lanterns on the trees, again!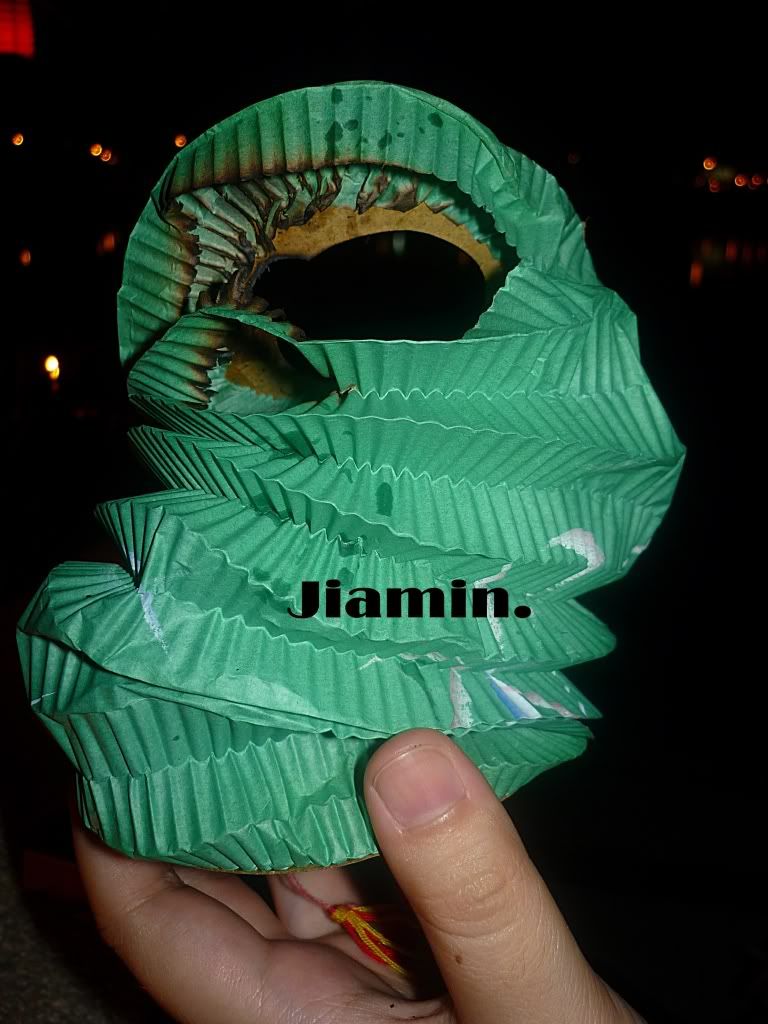 The first burnt lantern, with a big hole! I didn't know until Kahmun showed this to me. Oh am geee!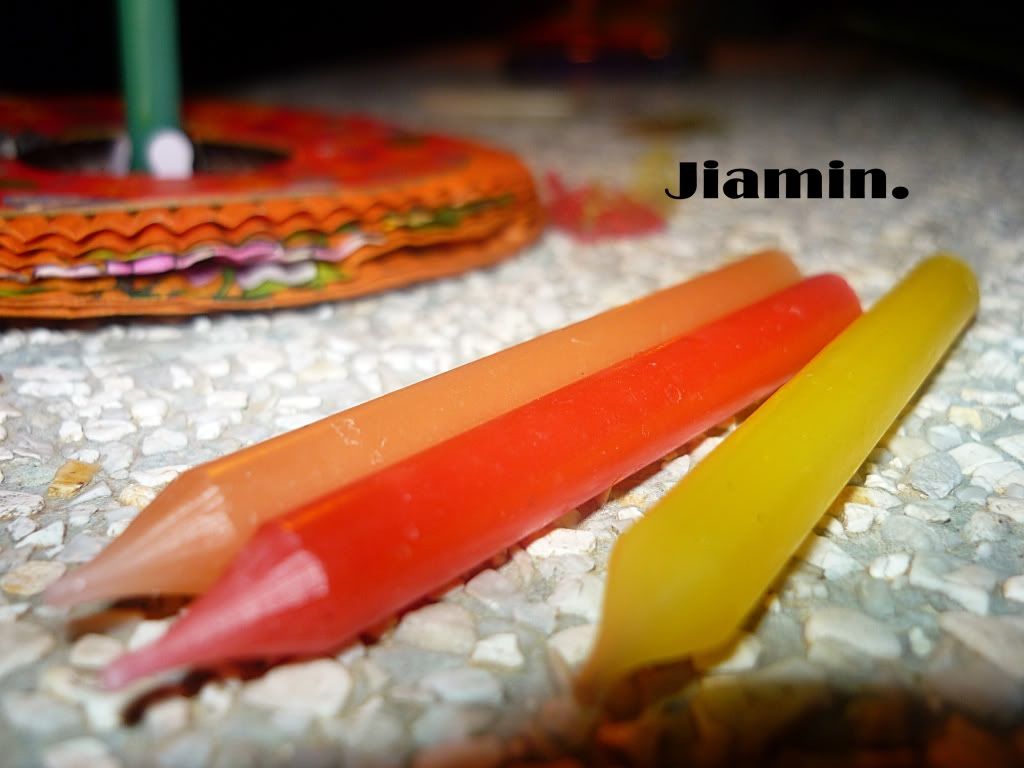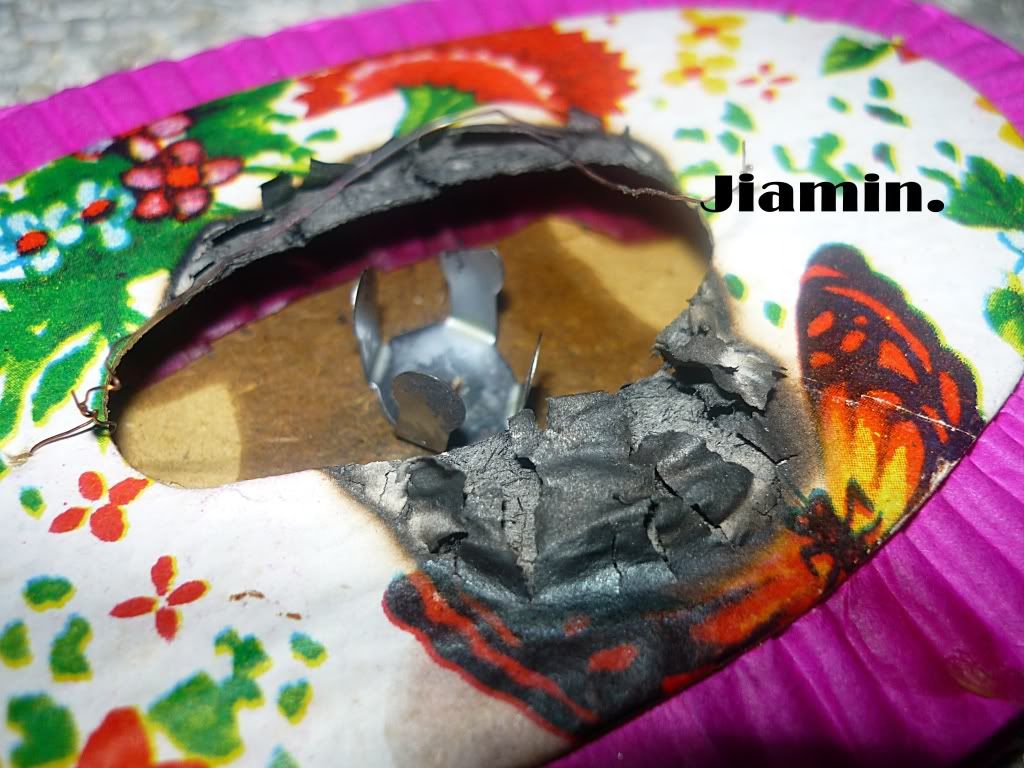 It's another burnt lantern, and the lanterns that I brought were getting lesser. :\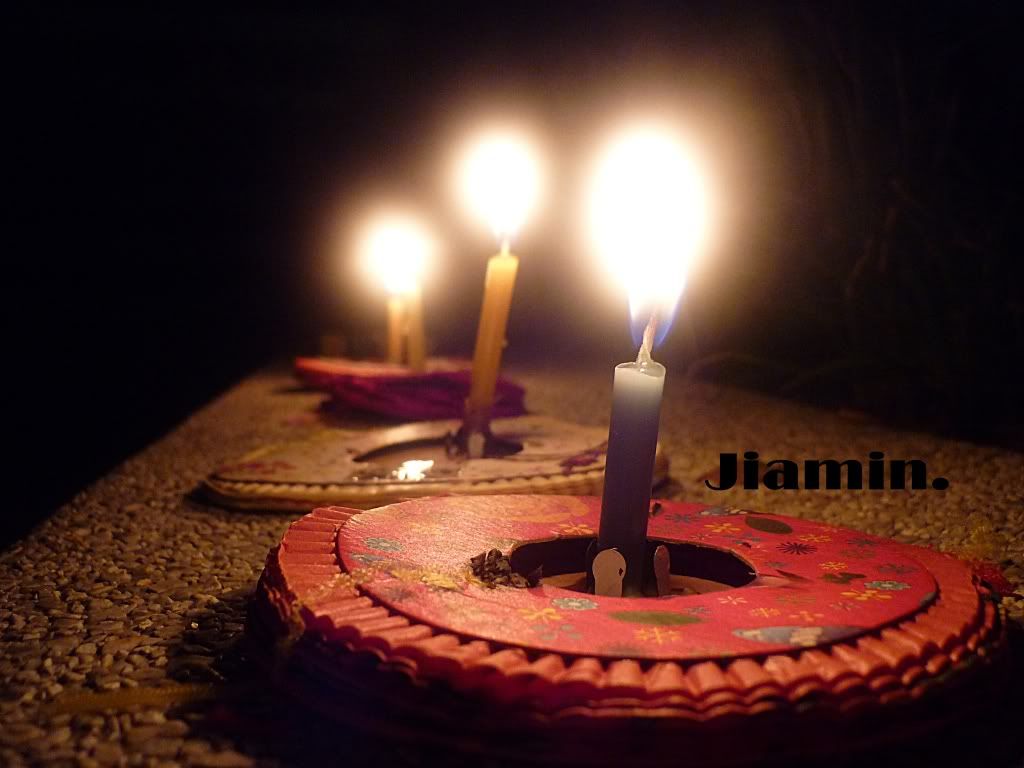 I like this photo sooooooo much! ;DDD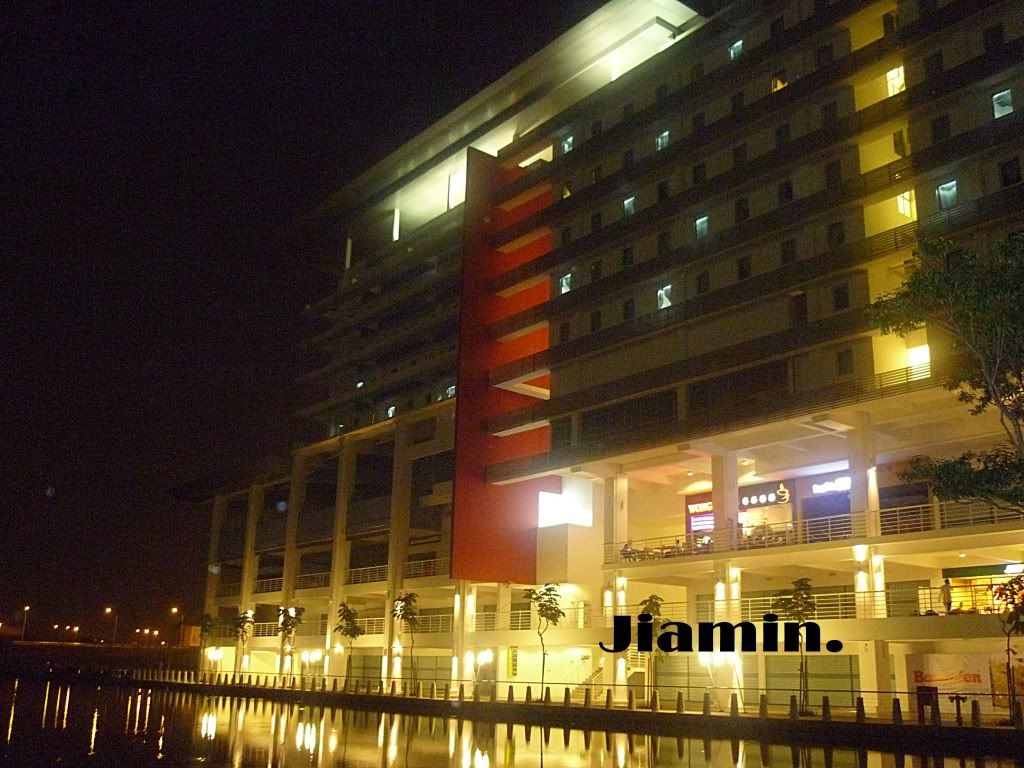 Can you see Wong Kok Char Chan Teng? They operate until 12am daily, if I'm not mistaken.
By the way, this whole block is a commercial block, but there're a few blocks actually. It's just that it can hardly be seen from this angle. My room is not here.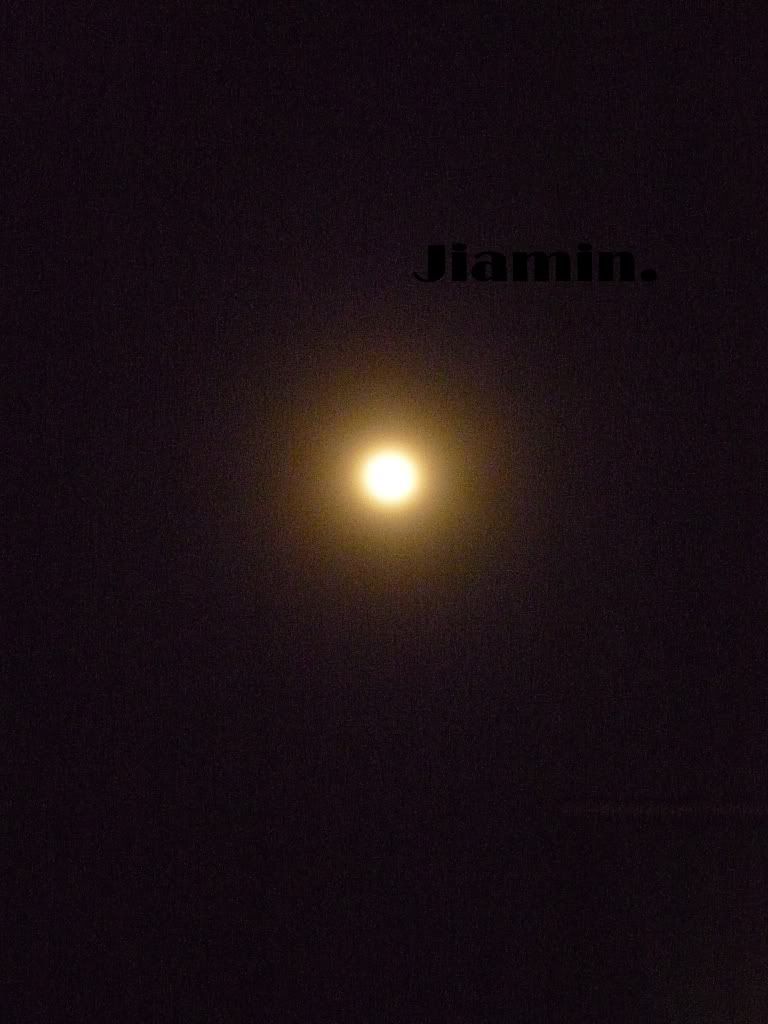 Kahmun said, "You take the photo of the moon and put it on Facebook and tell everyone you see a UFO," and I gave her the "Wth!" look. XD
As I said, I like the nightlife in this campus because of the beautiful night view from the lakeside, and the comfortable atmosphere. :)
The overall celebration was indeed pretty fun and memorable, especially when the laughter appeared. XD Well, of course, we must plan it earlier next time if there are any other celebrations, to book as many classmates as we could, and as earlier as we could. Some of them regretted for not joining us, which made me feel proud secretly. Teeheee! I wish it would be better next time.
DT37 rocks!
x.