I had been spending most of my time watching two dramas on PPStream lately, until I abandoned my blog,
my Twitter
, and even
my Fashion World on Facebook
. I liked them so much until I can't wait to watch the third one. I guess they made me cry the most among every Taiwanese drama that I had watched.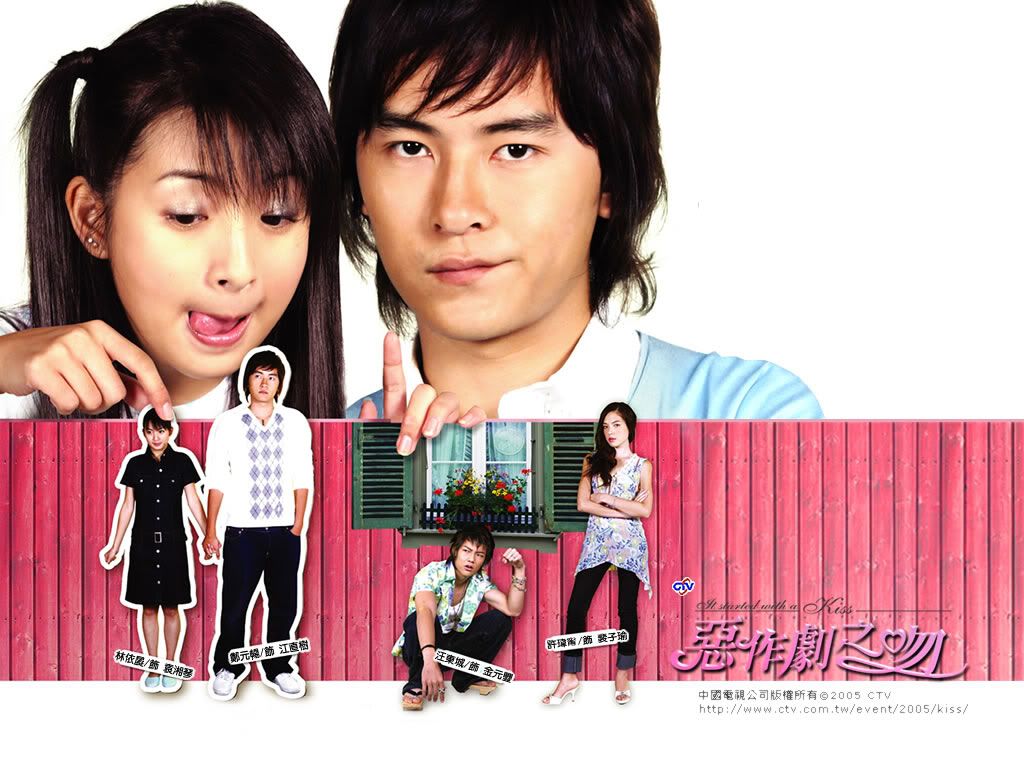 This is obviously the first one, "It Started with a Kiss". The leading man was Jiang Zhi Shu, whilst the leading lady was Yuan Xiang Qin. Seriously, I liked the way the family of Jiang Zhi Shu communicated. I know, it's only a drama, but it told me how lovely a family could be. That's the best way of getting along with the family members I have ever wanted, which I know it's impossible. Apart from that, I liked the way Yuan Xiang Qin acted. She's sort of too stupid in the drama, yet, she's very tough. To me, it's not a bad thing if I own half of her characters.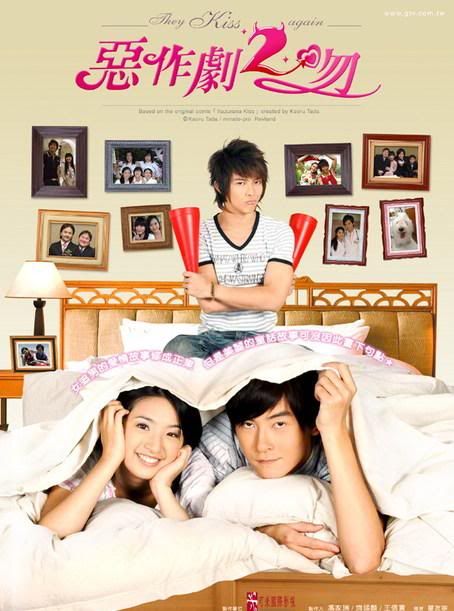 And this is the second one, "They Kiss Again". The Jiang Zhi Shu and the Yuan Xiang Qin were both married and they were officially became husband and wife. When I was watching the very last episode of it, I cried when the Jiang Zhi Shu found Yuan Xiang Qin in his office. If you wish to know what happened, watched it. :P
The overall dramas were admirable and praiseworthy to me. Not because they made me cry a lot, but the story that brought me some knowledge that I never knew. Jiang Zhi Shu brought me some profound truths that woke me up; meanwhile, Yuan Xiang Qin brought me something that I haven't done. I was deeply touched by the way she acted as strong as she could in the movie, indeed.
"Please don't leave me. I'm scared," I cried until I shivered when Jiang Zhi Shu said this to his beloved wife. I told the badman about it just now, and he said, "Hey! Why did you cry,
sha gua
? Don't let you watch this kind of dramas anymore." I laughed. XD
Oh well. I seriously liked the way the husband and wife communicated in the drama. ;D This drama is highly recommended, to me.
x.