To summarize the whole journey being in the train that took us approximately 3 hours, the train was just slightly better than the normal KTM that we used to take. For the very first hour of departing, the coach where we're at was hot until these two male staffs came and asked whether we wanted to switch to another coach or not. We remained sitting at the original places, though, since it's getting cooler bit by bit. There're two female staffs pushing a trolley from one side to another, selling some drinks, snacks, noodles, and even burgers. I heard that a bottle of drinking water cost RM2, would you buy if you were me?
Oh well, let's just proceed to the next part of this trip. ;)
For your information, the Ipoh Railway Station itself actually has a hotel, which is
The Majestic Station Hotel
. It can be considered as a kind of budget hotel, as well as a hotel with bed and breakfast. Yes, they served simple buffet breakfast from 7.30am to 10am if I'm not mistaken. Excluding the toilet in our room with a few drips of unclean urine around the toilet seat, their services weren't as bad as I thought; initially, this receptionist told us that one night for four persons cost RM138, but when we're about to pay, he only asked for RM130. A few
ringgits
lesser helped us save more money during this budget trip.
This building's actually a white, heritage building.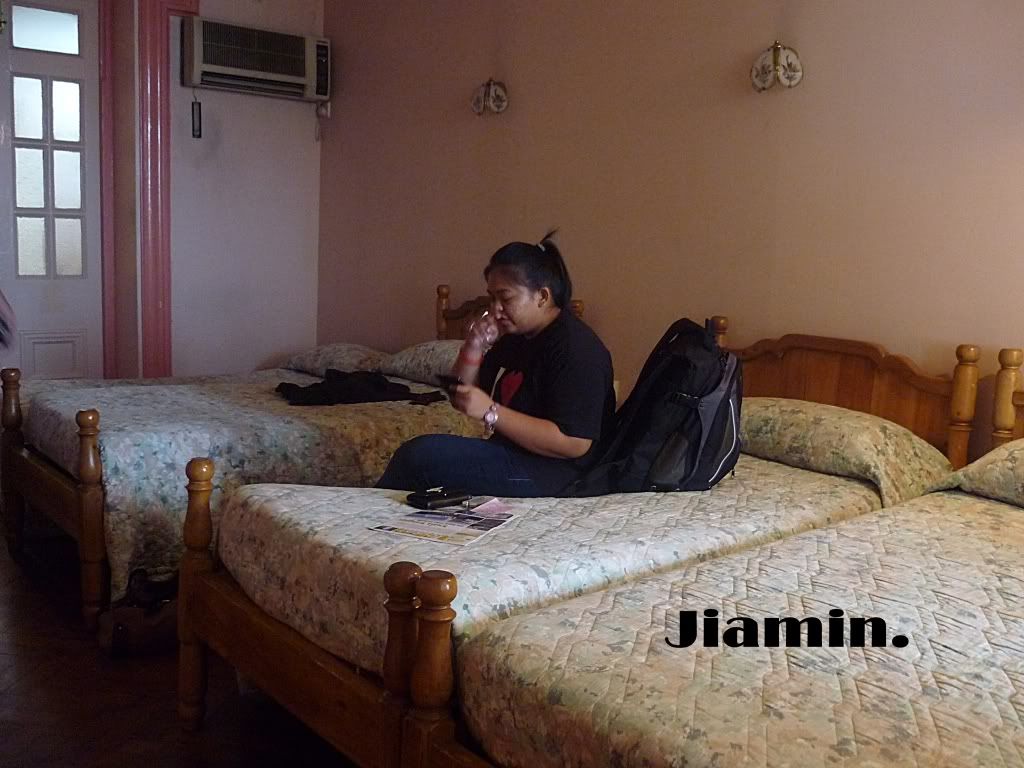 Paying RM32.50 (RM130 divided by four) for one night without the need of squeezing together on a bed was definitely worth it.
Once we stepped into the room, we're greeted with a tiny coffee table just right behind the door.
They as well have a tiny little TV at one corner, but we never tried to on it.
An old air-conditioner on the wall.
It's the corner where I was so afraid of. Don't laugh!
Do you know what this was? It's an old lift! We found it pretty fun that we're so craving to give it a try and ended up shocking ourselves. LOL!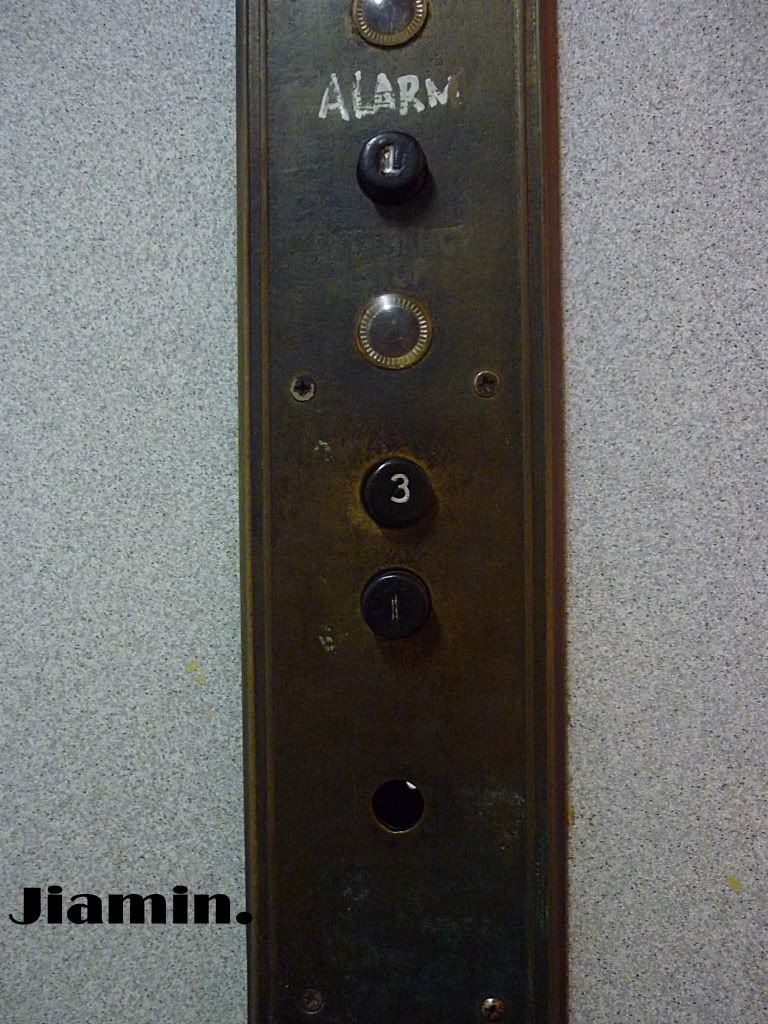 This cool, old lift never failed to attract our attention. We're initially wondering if we could step into it or not, since it looked pretty old until some of us felt sort of unsafe. Yet, now that we called this trip as an adventurous trip, why not give it a try? Four of us went into it and
Farah
was the only one who shut the door and pressed the button to the first floor, whilst I was being worried behind, and the other two girls were checking out something hanging in the lift.
Once
Farah
pressed the button, the lift quaked for once and started moving. Certainly, we're frightened and we couldn't stop laughing like crazy girls. There're several tourists standing outside of the lift, wondering about it if I'm not mistaken. At the moment when we opened the door with crazy laughter, all I saw was the stunning face of this lady in the wake of her laughter. She was laughing at us, I guess.
Honestly, whenever I step into a lift, I think of this cool lift. I seriously miss it so much. D:
As what we originally planned, we went out right after we put our things and stuffs in the room. We decided to go to the town by foot.
Ipoh has a tourist information center of Perak too, namely PTIC.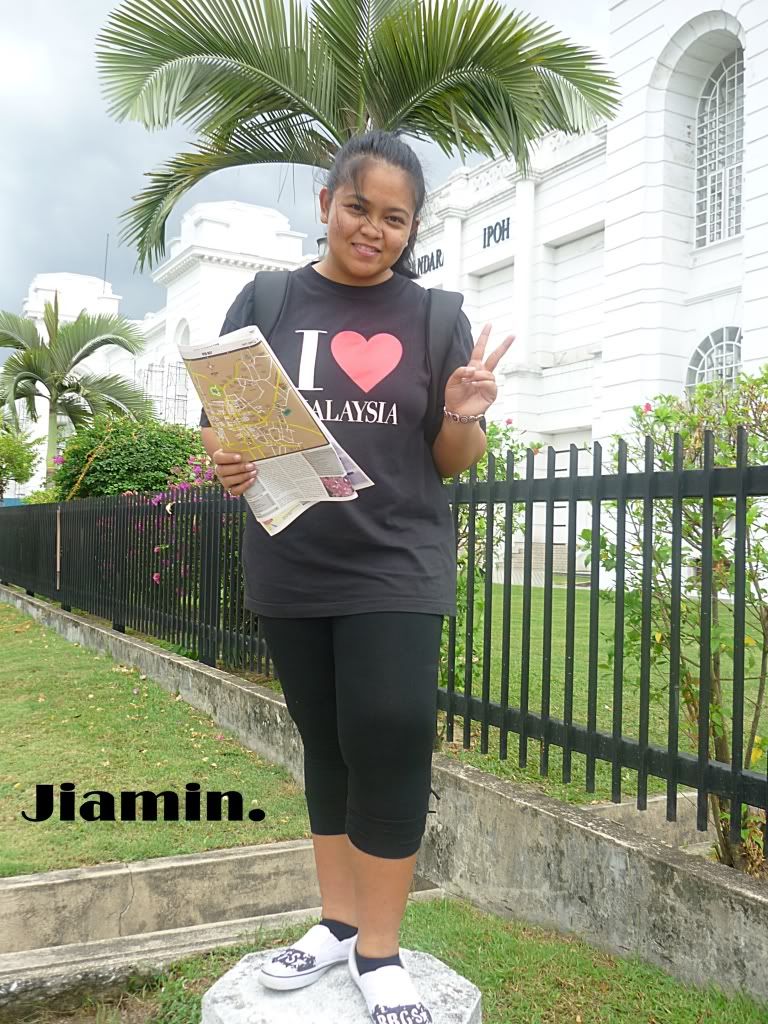 We set up Kelly's tripod just to take this photo at a roadside, somewhere near the Dewan Bandaraya.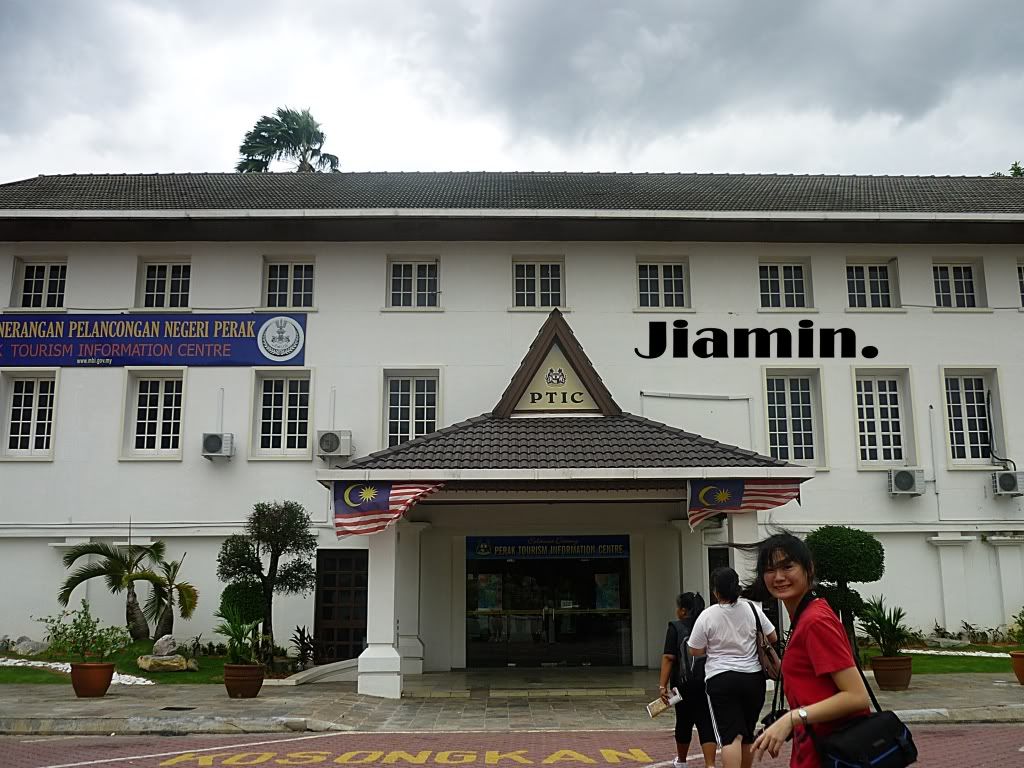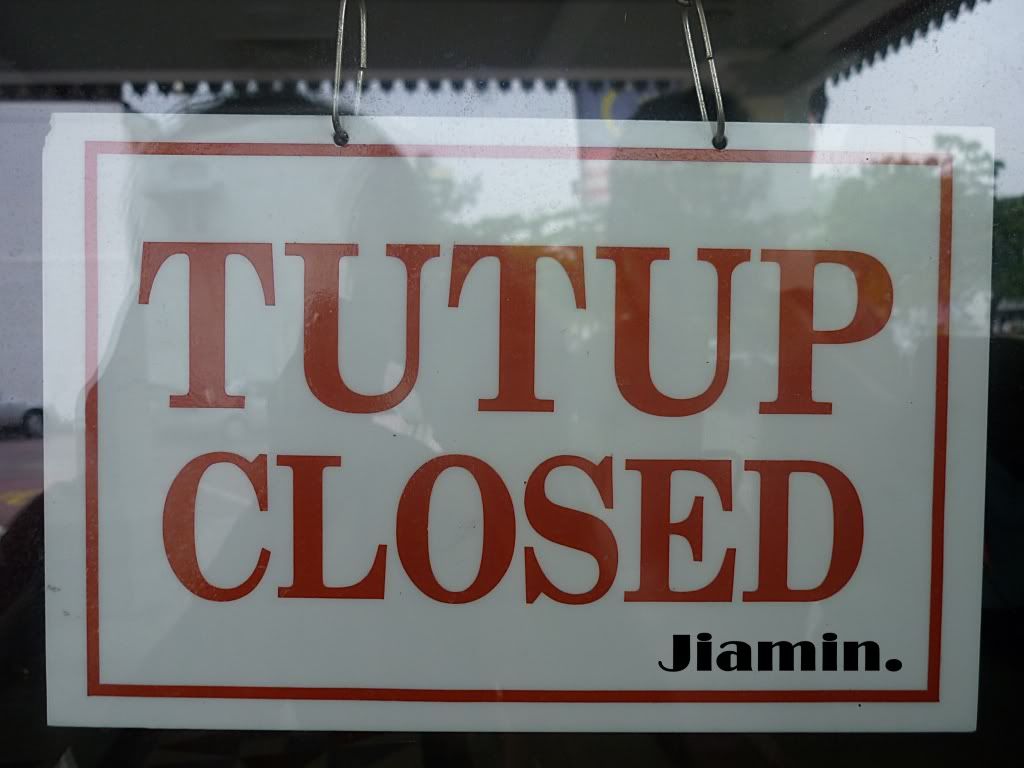 Is this mean they don't think the people would travel to Ipoh in the weekends?
The pigeons were enjoying their buns.
When we're busy looking for directions, this little girl was busy taking photo of herself. X)
Instead of walking to the town, the furthest place we had been was Ipoh Parade, a shopping mall with full of things that we're so wanted to buy. We couldn't get to taste the famous food in Ipoh; it means we would have the second chance to travel to Ipoh again! I can't wait, you know!
Walking around in a small town looking for umbrellas and directions actually took us a lot of time. When we arrived at Ipoh Parade, it was already about an hour later. It's almost our dinner time. All we could eat was anything in the food court. :(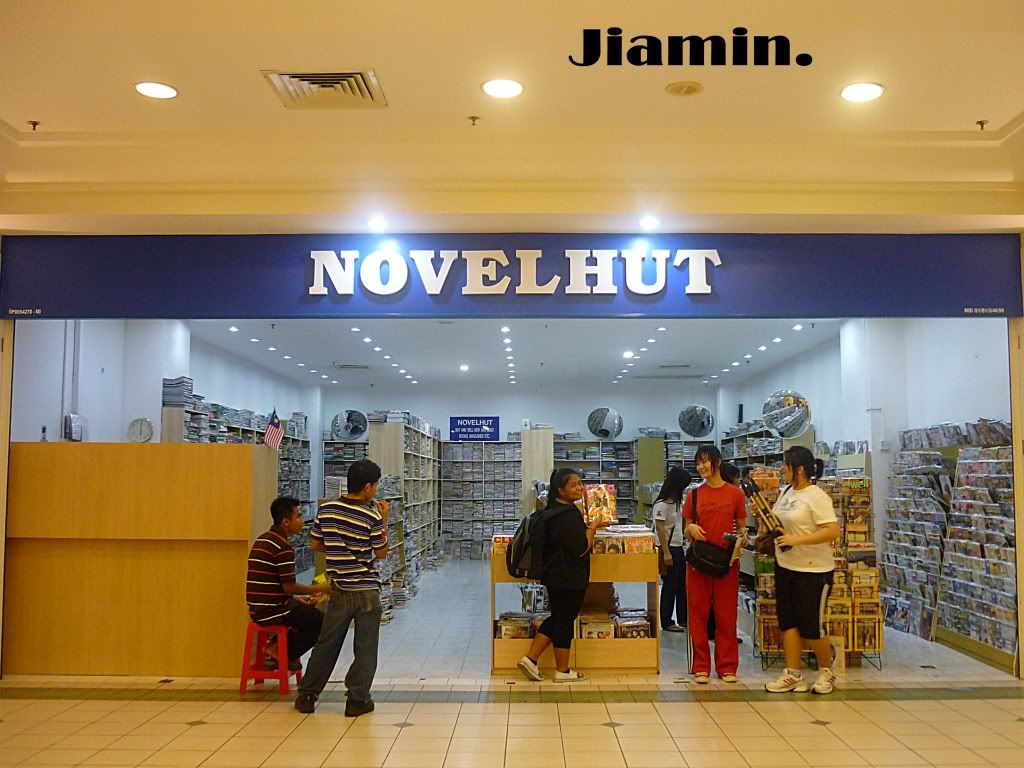 They're selling new secondhand books with pretty affordable prices. That's why the girls who liked magazines and some novels were attracted.
Our dinner at the food court, taken with Kelly's DSLR.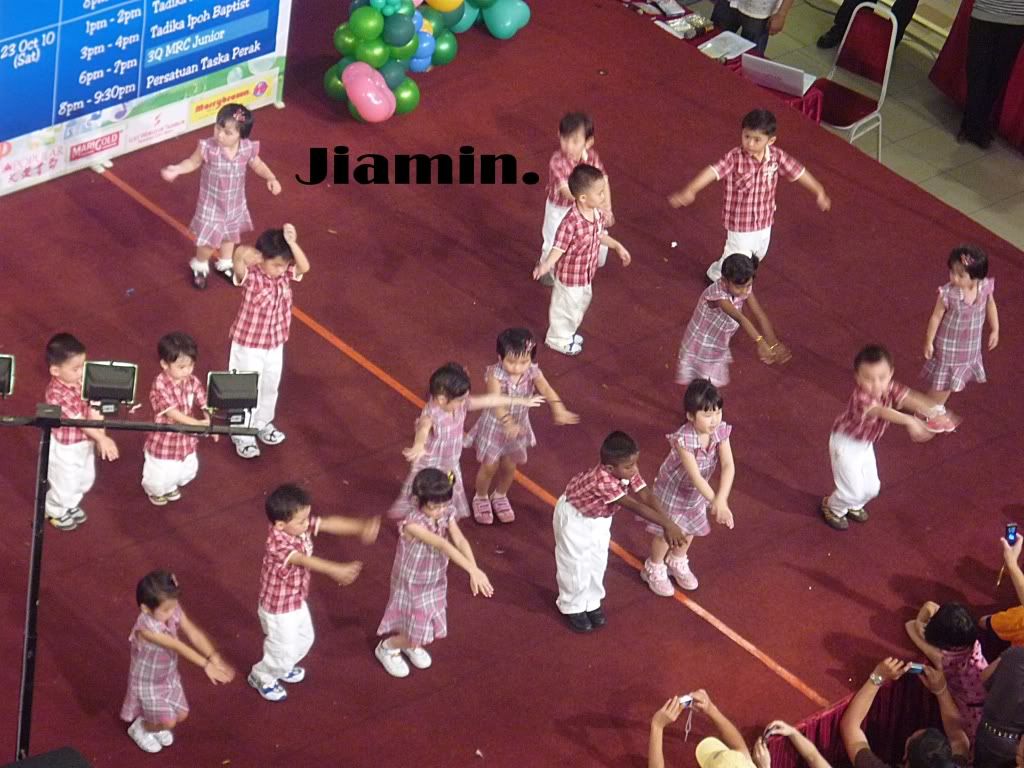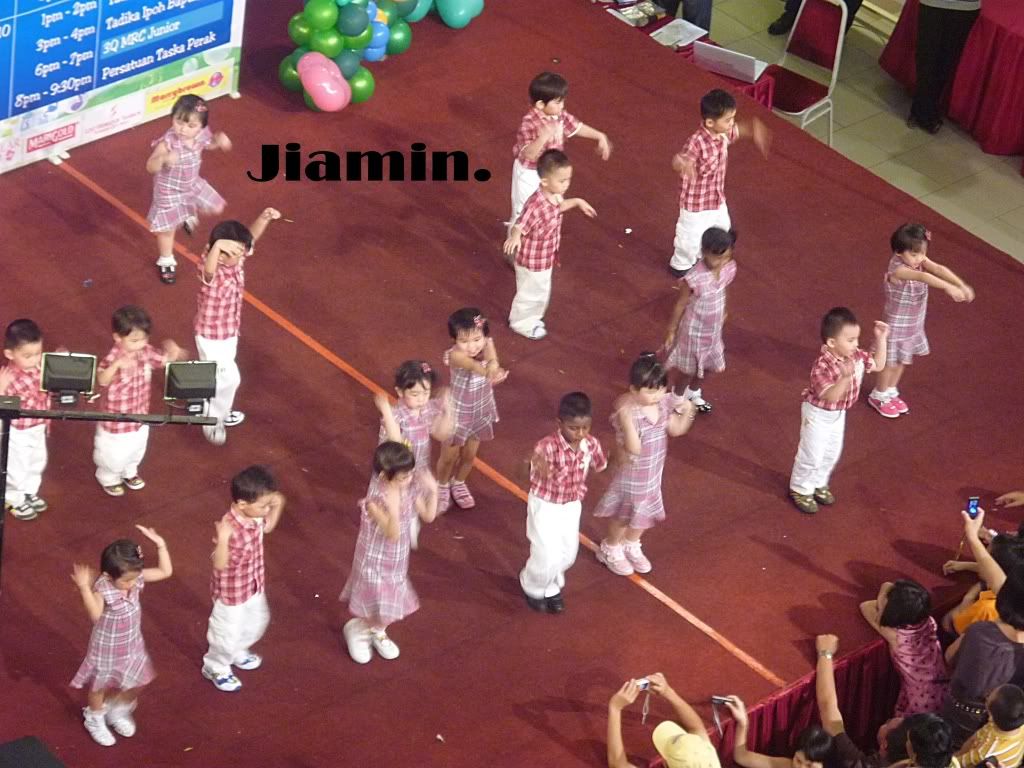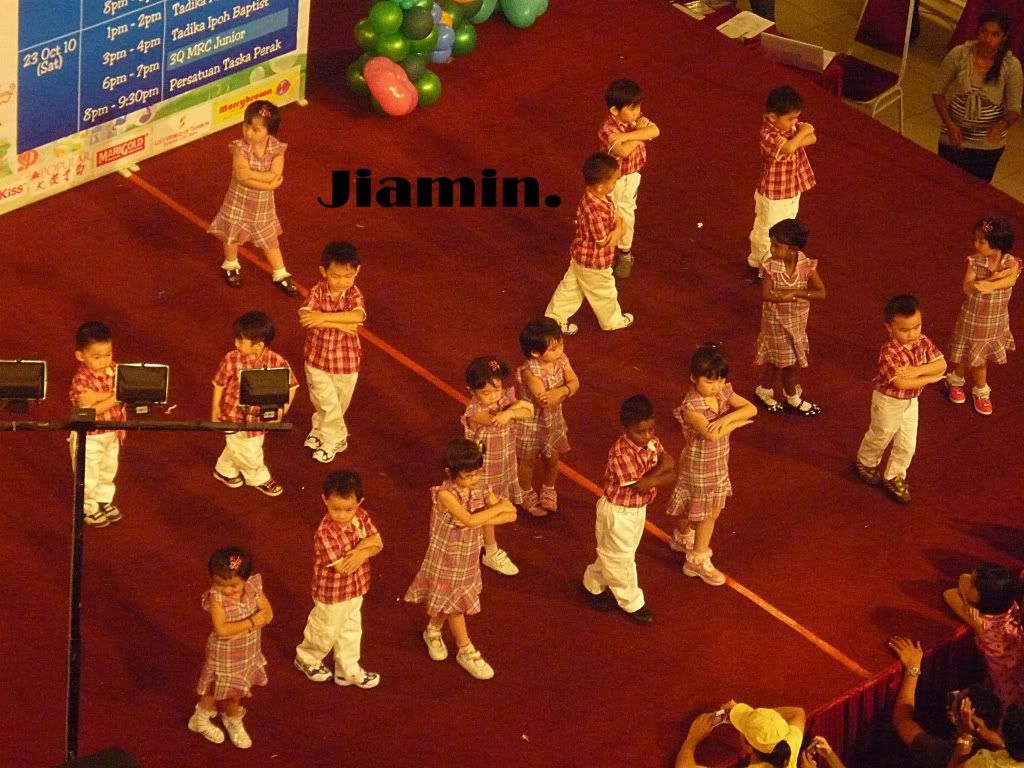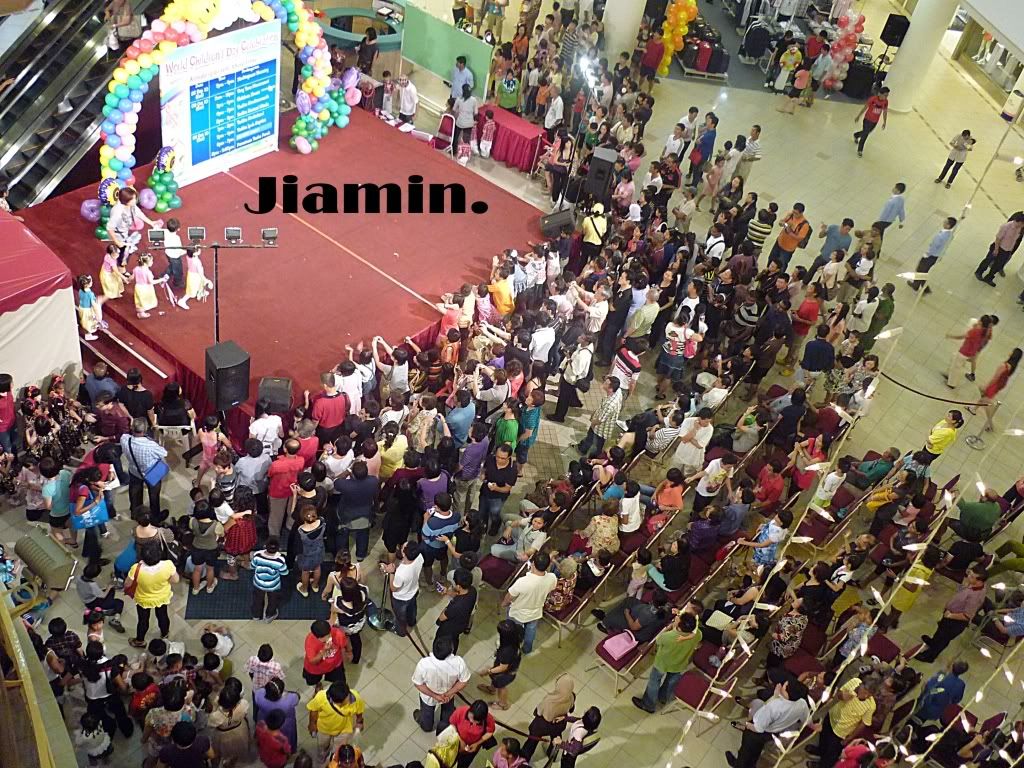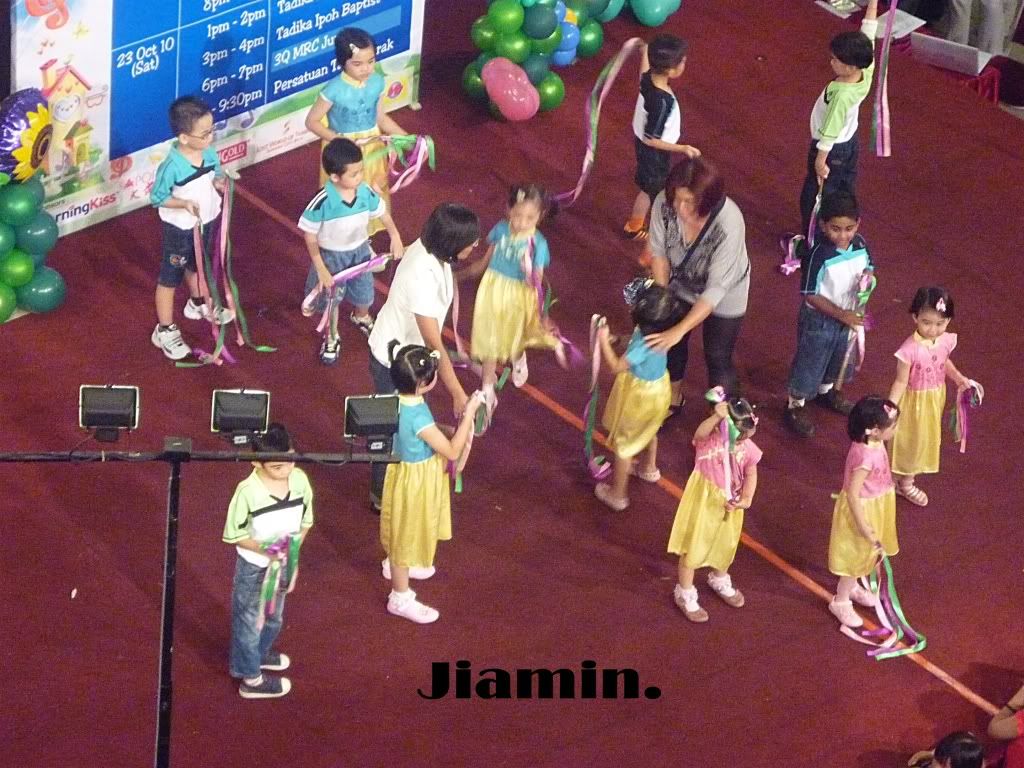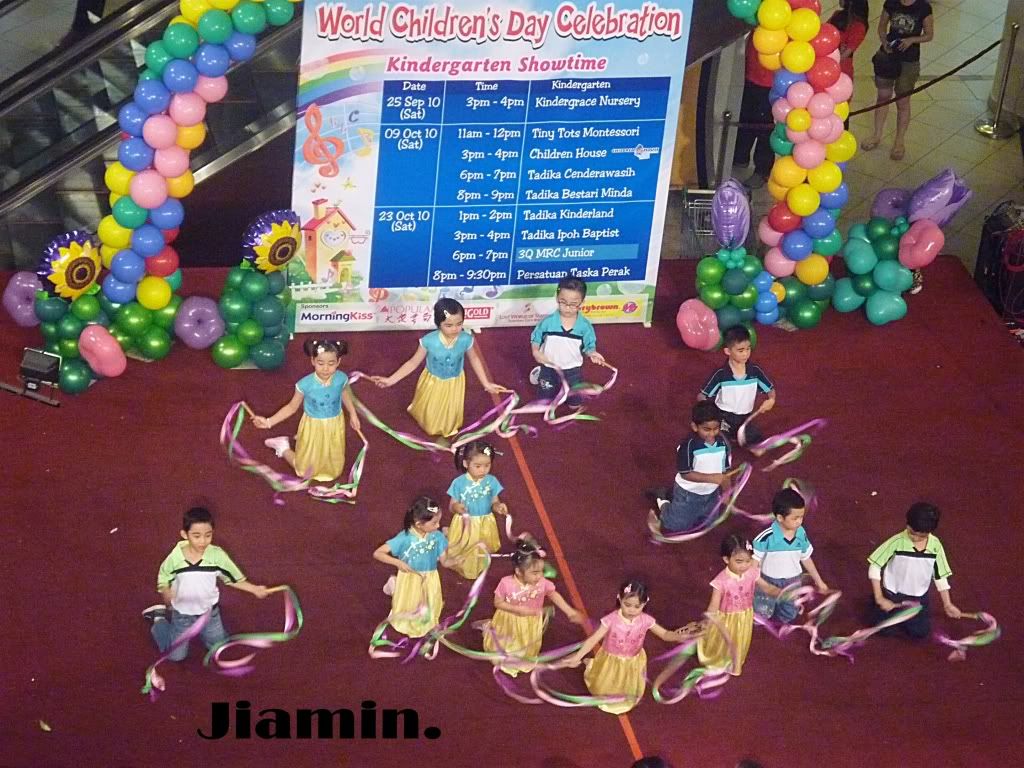 They're celebrating World Children's Day with so many kids dancing on the stage. Look at the crowds! Seriously, I've totally forgotten about this celebration until I saw this. D: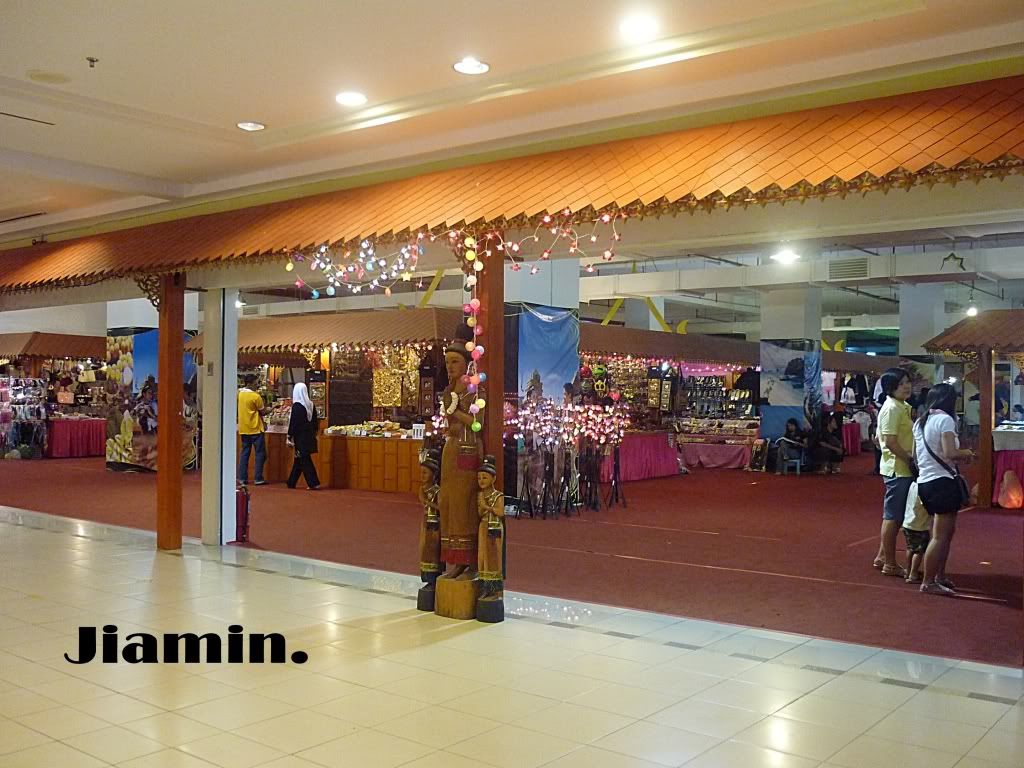 They're having Thai Fair! To be precise, it's a Mini Asia Fair with plenty of nice clothes, hair accessories, shoes, Thailand food, and et cetera. I wouldn't eat that much if I was to know it earlier, because I'm so craving for their mango rice. GAAAH! I must get it once I go back to Kepong.
I have got a cute hush puppy with a super-emotional look from a shop as a late present for my youngest brother. It's so cute until I don't feel like giving him anymore. X) But, you know I wouldn't do that.
After shopping around Ipoh Parade, we took a cab that cost us RM8 in total to the hotel where we stayed. I'm going to talk about that part later. I'm still sick, and the photos are still being uploaded to Photobucket. :|
Stay tuned!
x.