After arriving at our hotel, we stayed outside of our room where there're so many tables and chairs around instead of staying inside the room doing nothing. Photo shooting just for the sake of avoiding boredom took most of our time, including setting up the tripod and self-timer. LOL!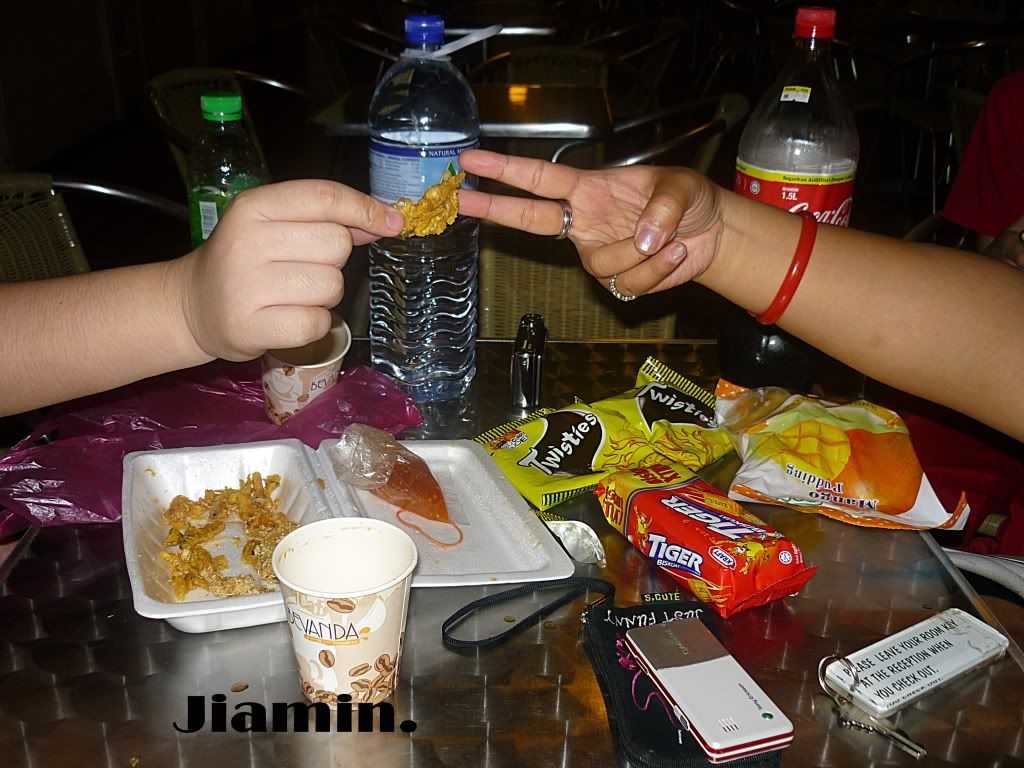 They purposely didn't want to let me take a better photo.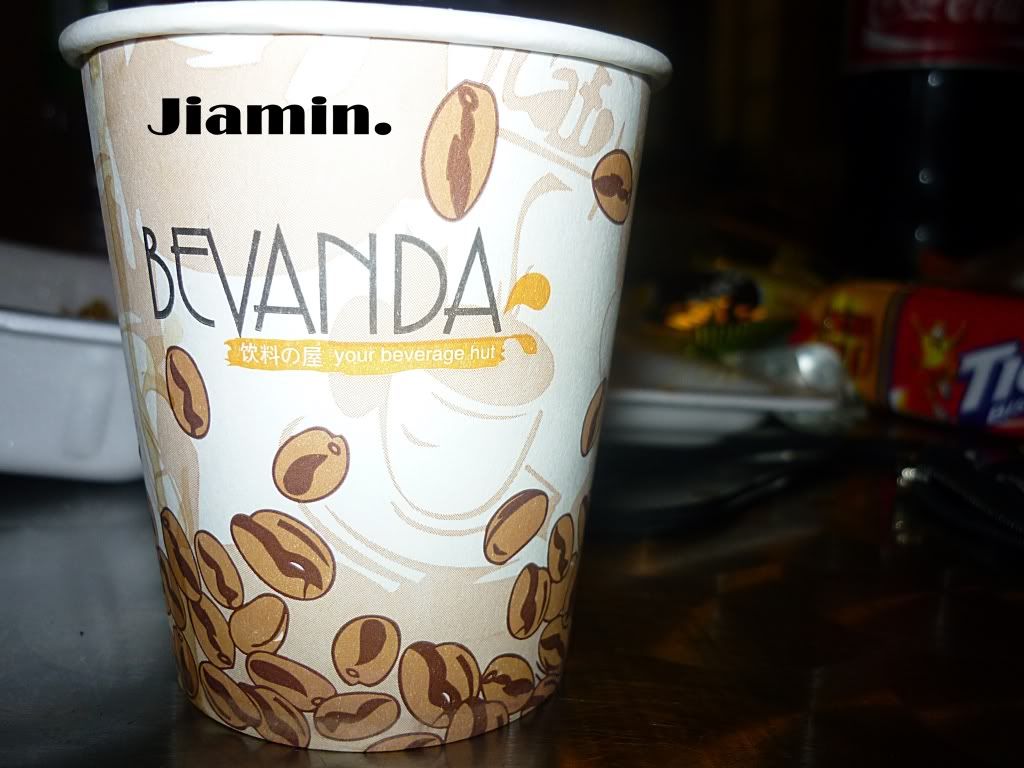 Kah Mun and I had a cup of white coffee from an interesting vending machine at night. Never let my momma know, alright? :P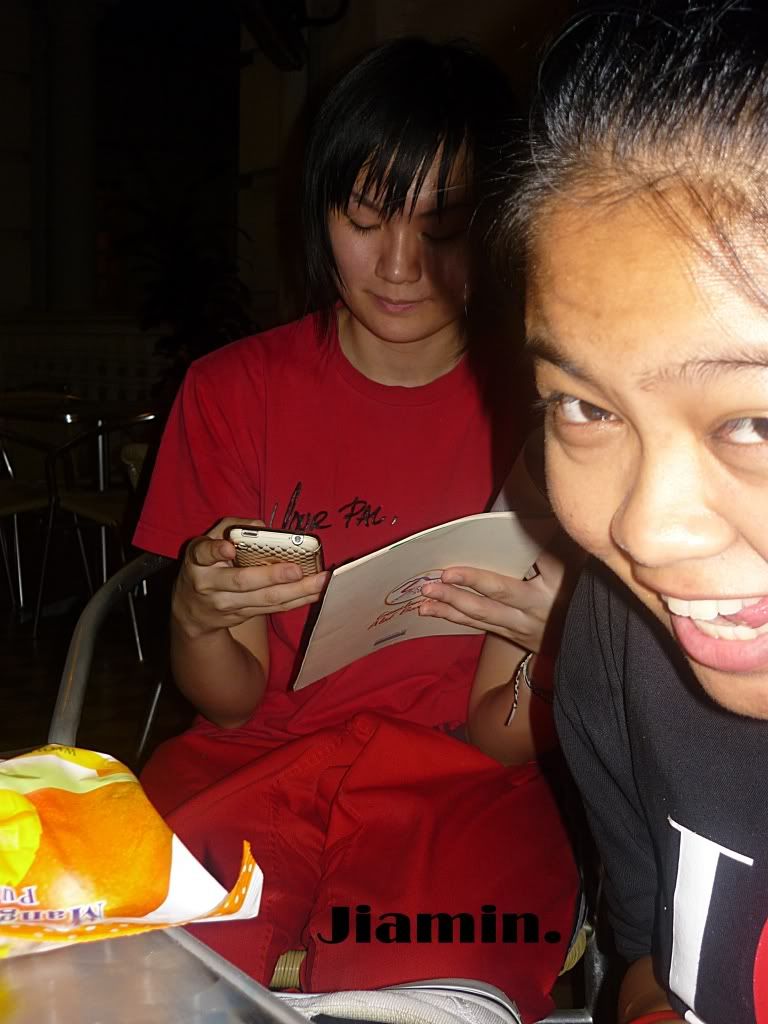 Kelly and Farah just simply loved to take photos.
It's time to study again
pffft
. She was sending a text message to
Robert
, our Indonesian classmate.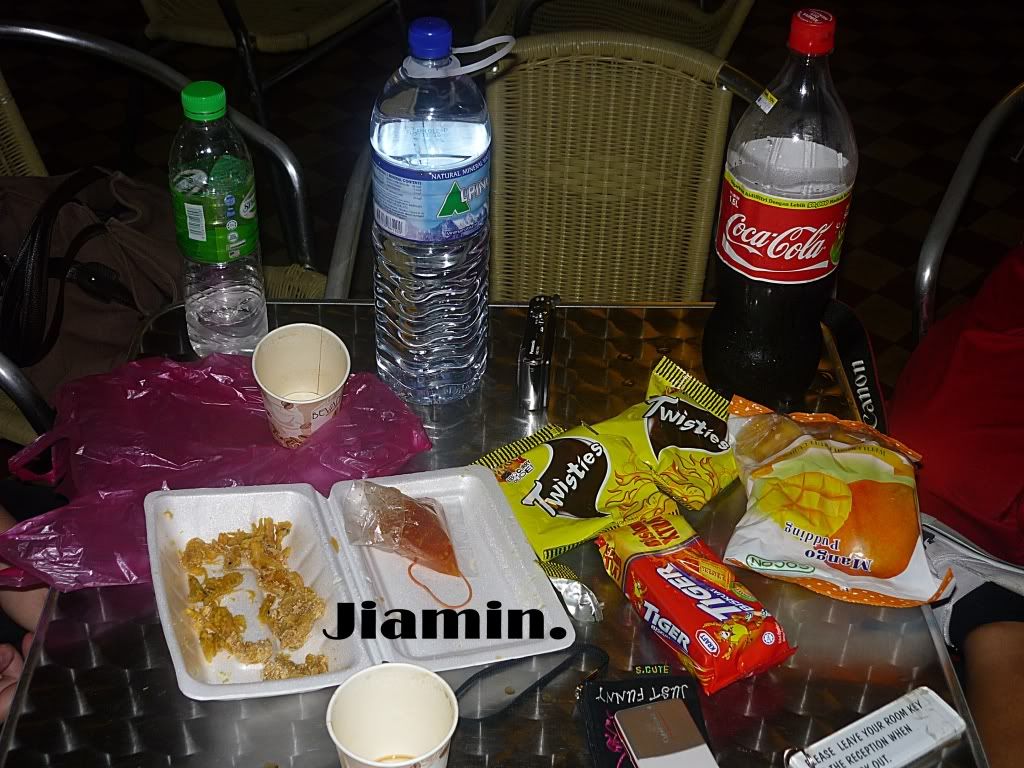 There're
Farah
's Coca-Cola, Twisties, Tiger biscuit, Mango pudding,
Kah Mun
's fried shrimps from the
Thai Fair
, white coffee, mineral water, our room key, my white coffee, my phone, and et cetera. That's before we went into our room for a good rest.
The night view taken in front of our room.
The girls.
These are what I meant just now; we took several photos before getting in to our room. That's fun, by the way. :DDD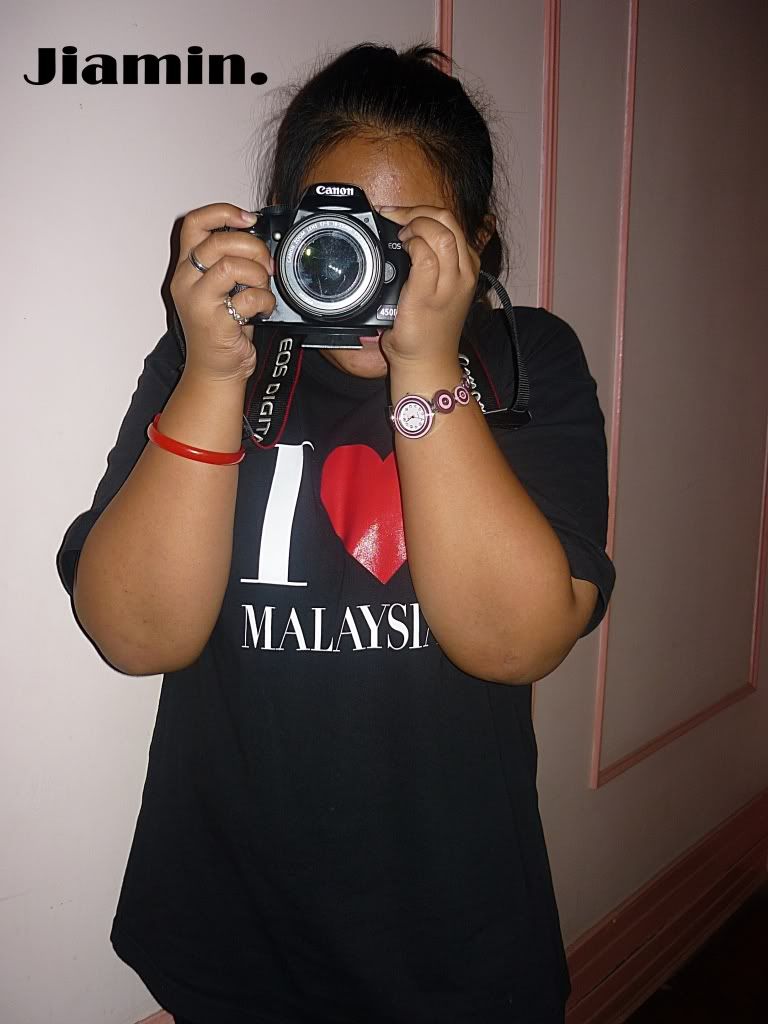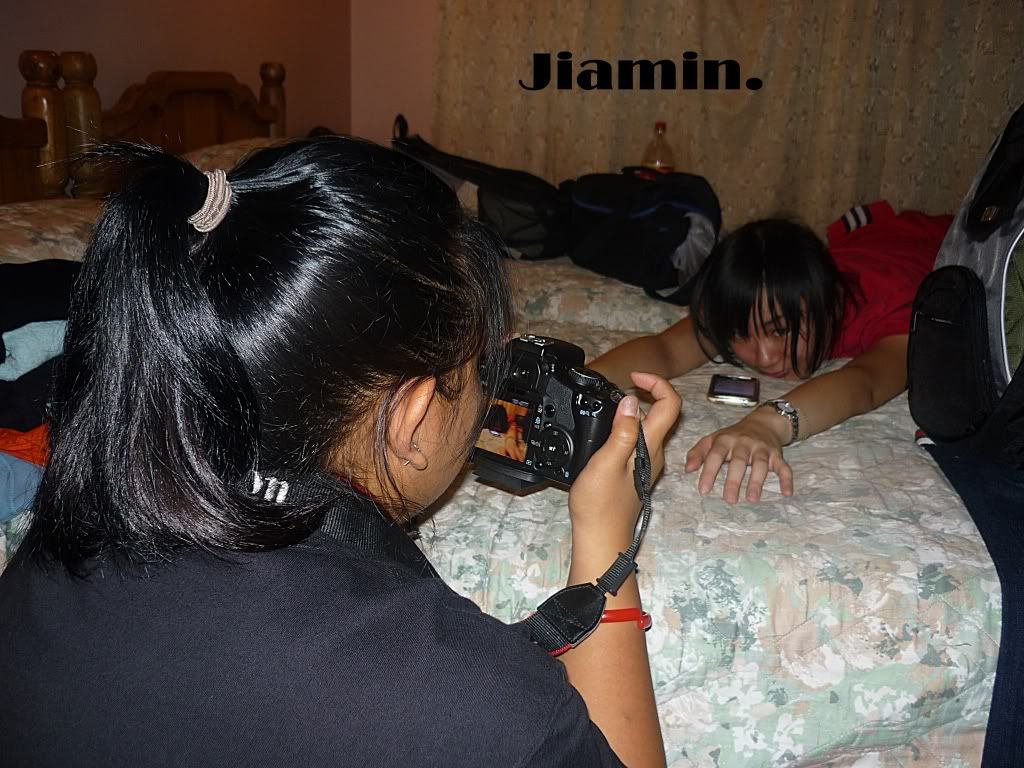 Farah was playing with Kelly's DSLR.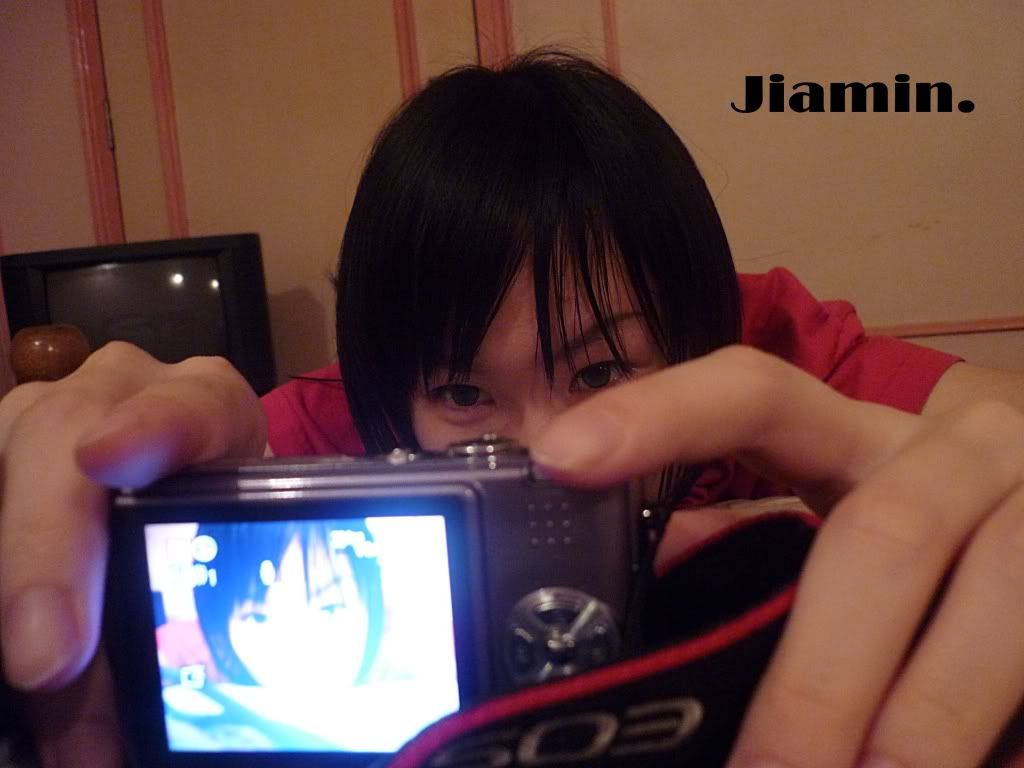 And then Kelly started taking photos of her on the bed.
They're trying to do the "Lalalalala!" like how the annoying orange does.
The money lovers were trying to snatch the money from Farah. XD
She loved red very much.
Here comes the fan of Famous Amos. X)
Right after I came out from the bathroom, the power supply of our area was interrupted. The whole room got so dark, and certainly, a coward person like me got so scared of being alone on a bed. I stuck beside Farah and Kah Mun, to be frank. For our own safety, we didn't open the door and go out to check out at the reception center, until we heard someone opened the door. We went back to our room to wait as we couldn't see any receptionist at all at that moment. It's so scary. In a little while, the electricity was back again and the room was lightened.
We went to sleep at around 2am, which was after my flu started coming to me. Ish! D:
x.