Without anymore craps that you wouldn't want to listen, let's just start off from where I stopped in the previous post.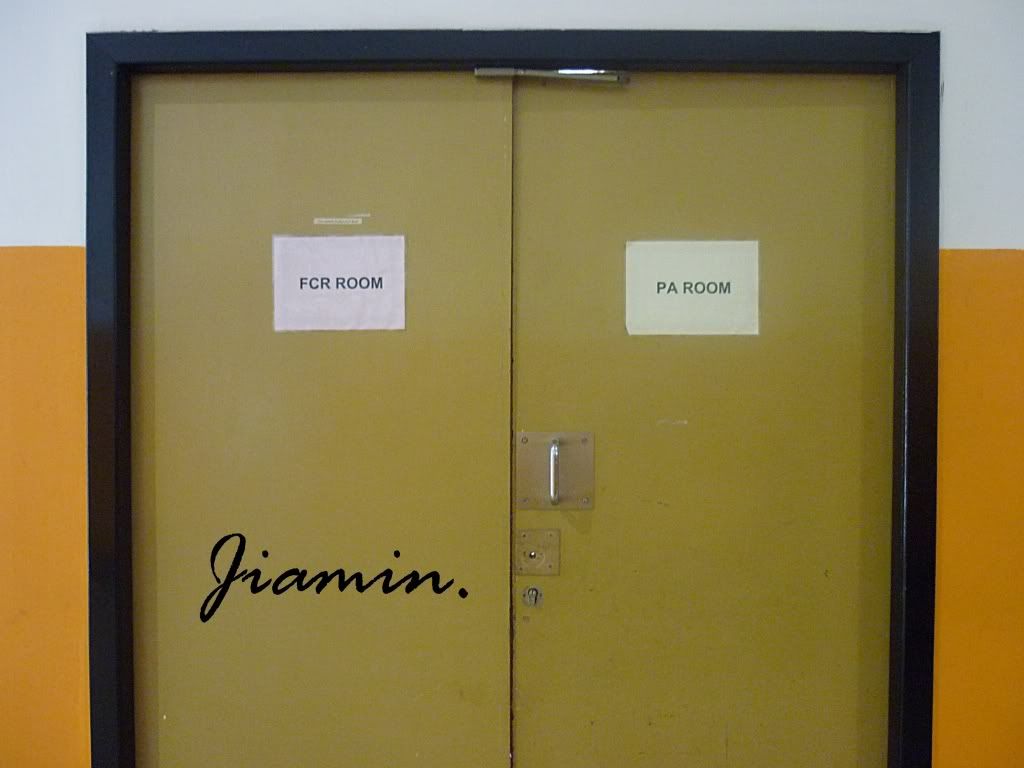 Can you please tell me what these rooms are for? We have no tour guide to guide us along and hence, we know nothing about them, especially when they're written in short form.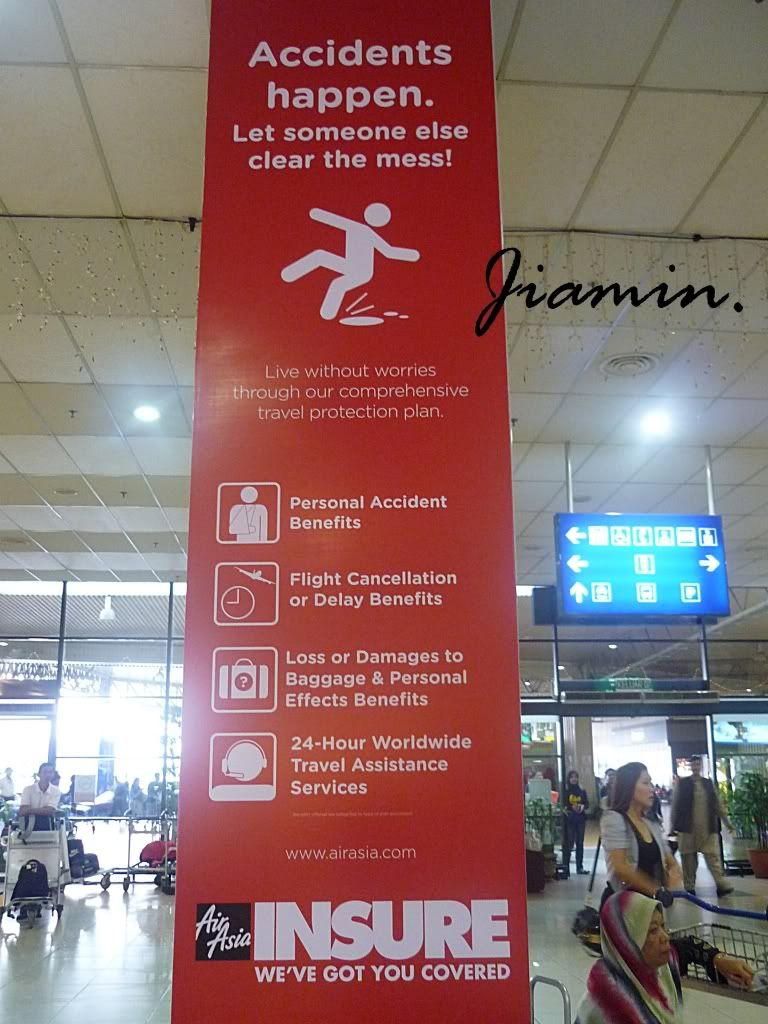 This pillar looked more like something for the people to lean against it instead of telling them how beneficial Air Asia could be.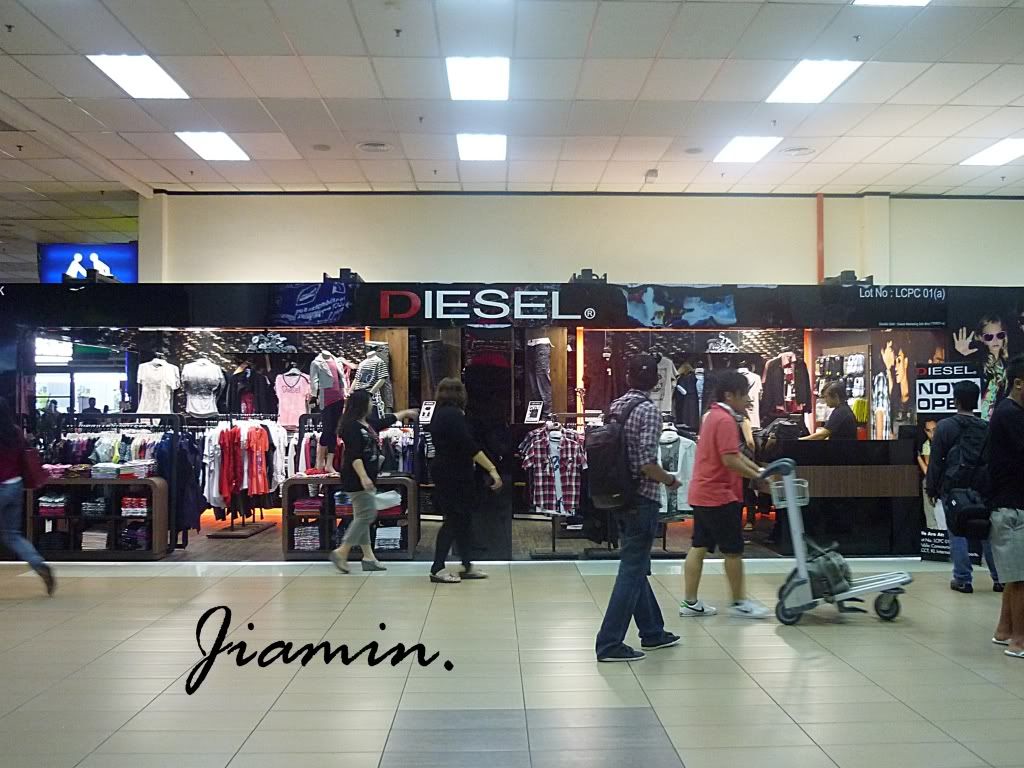 They're selling clothes from Diesel too! It seemed to be the only brand that I know amongst all that can be found in LCCT.
You may charge your phone for free if you want to, but isn't it useless as we're not allowed to use our mobile phone in the plane? Aha, you think about it. :P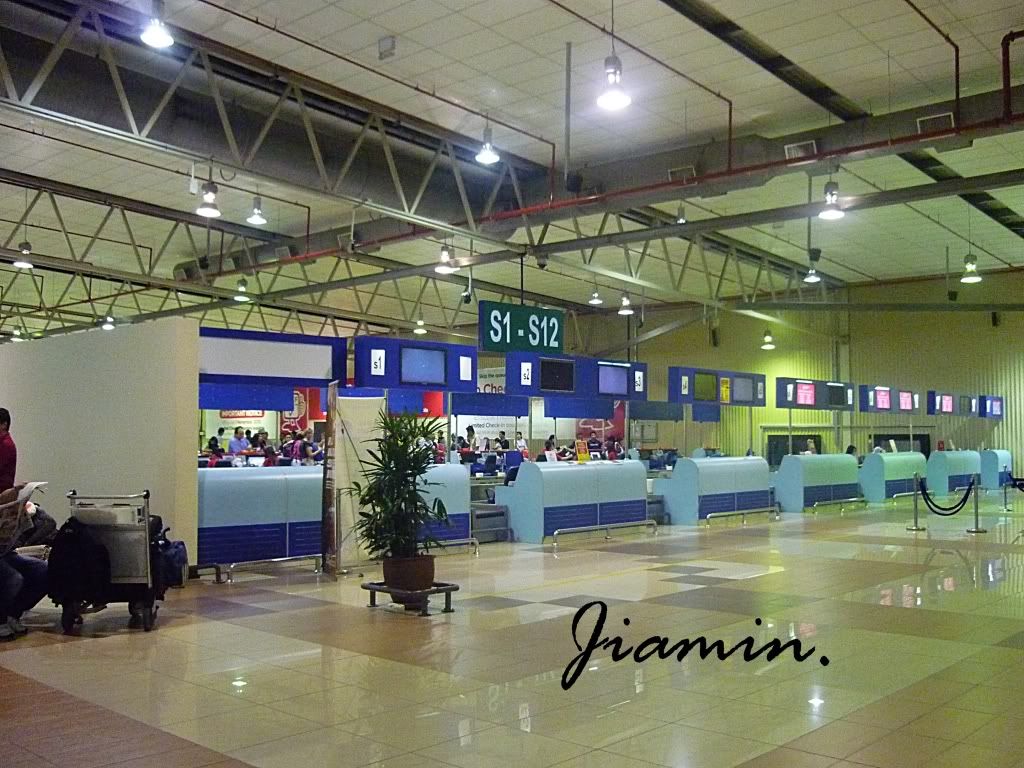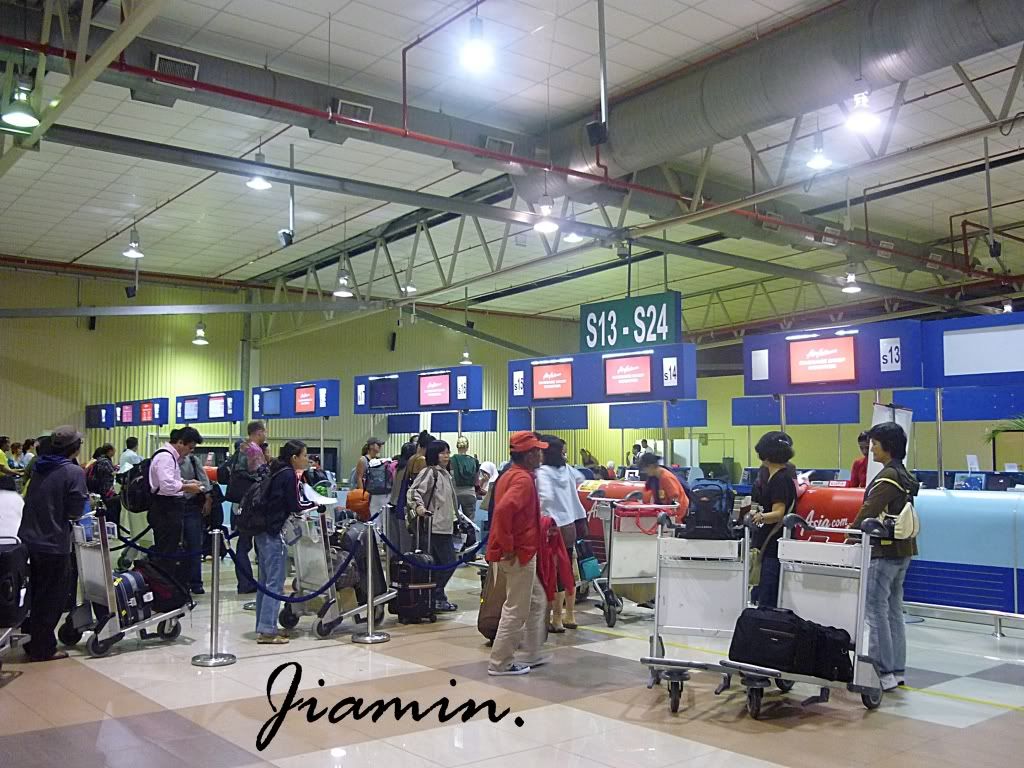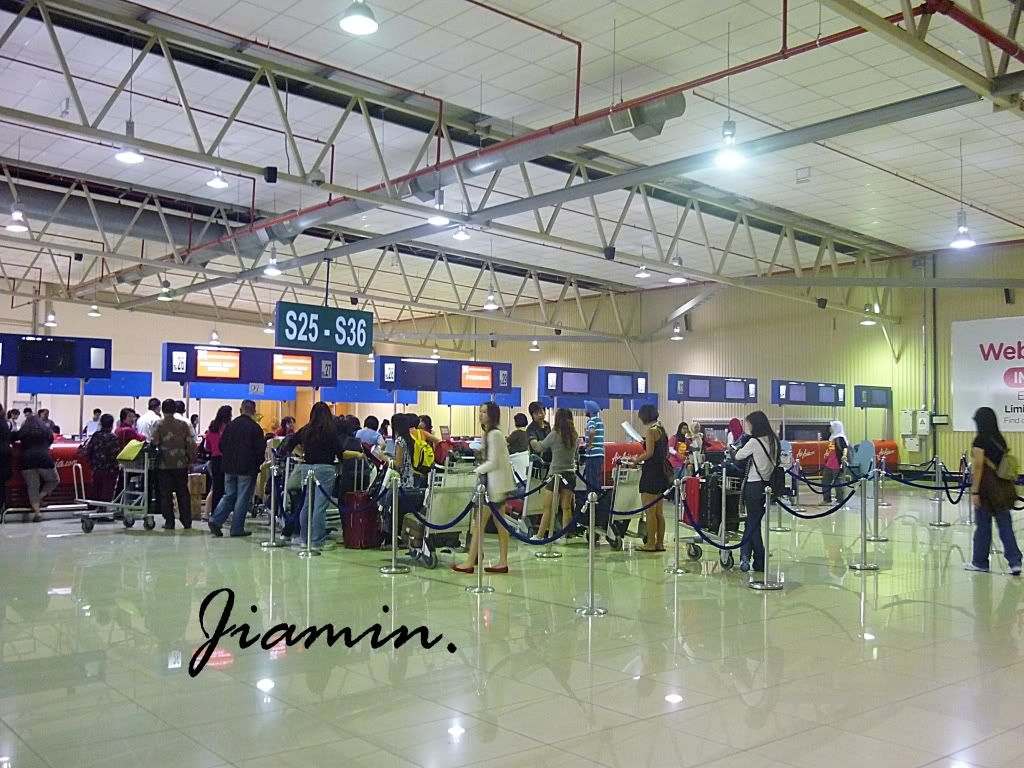 Different side had different amounts of travelers checking in at the counters; some were even emptied.
Kak, why did you want to stand in front of me when you knew I was taking photo?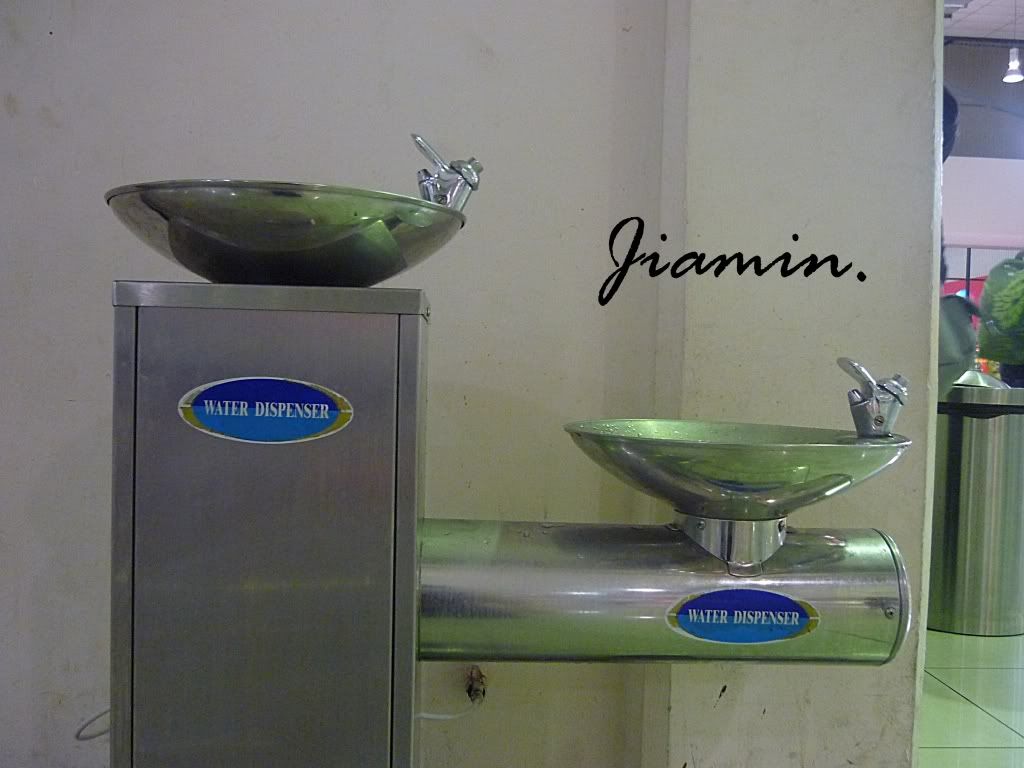 They have such a cute thing for the people to fill their bottles.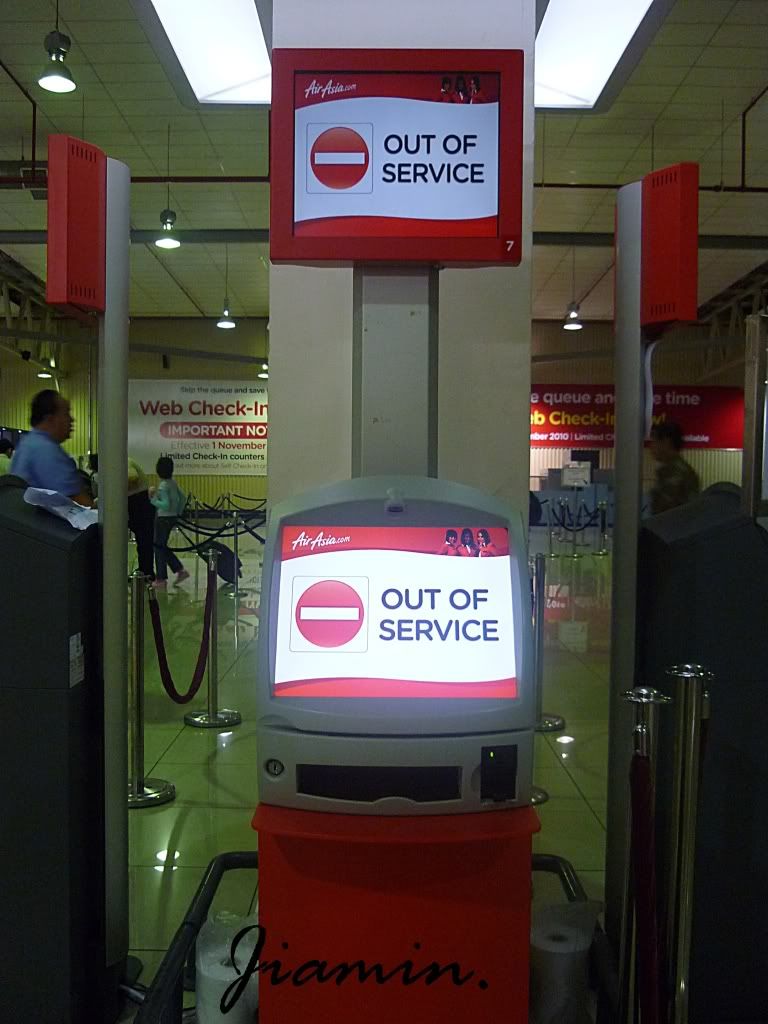 If you're taking flights often, you should have known what items are not allowed to be brought into the airplane.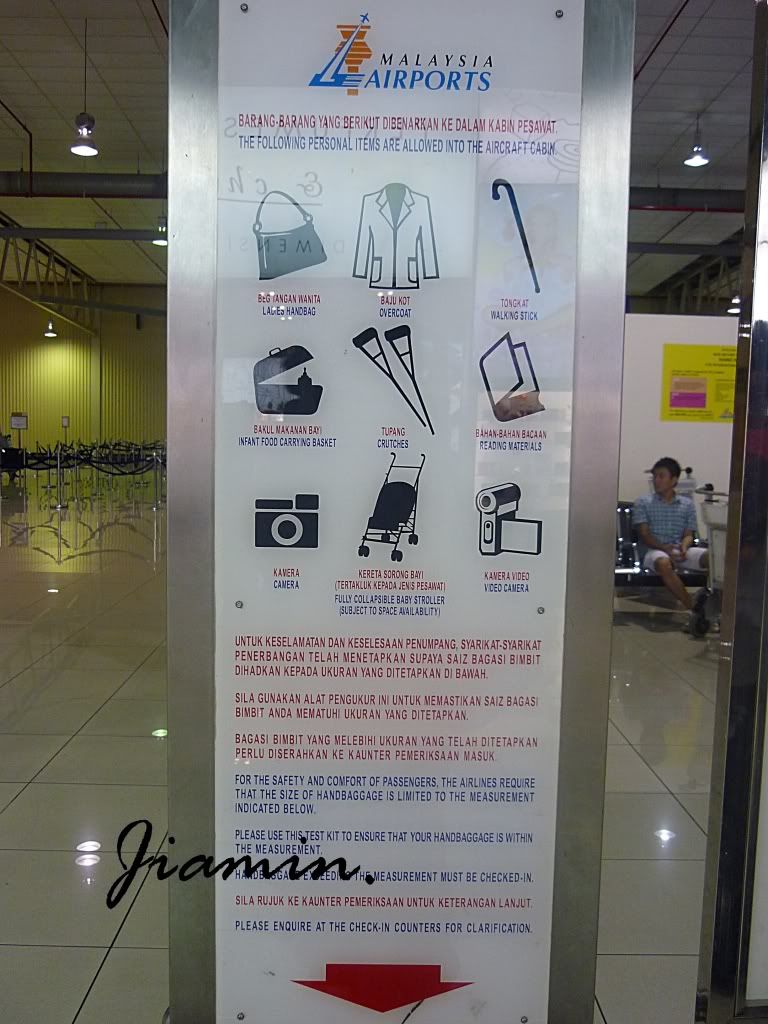 This lonely dustbin was forced to stand in the middle of nowhere without being fed by the people. There's this special waiting room at the corner but I personally think the dustbin looked much special than the waiting room prepared for some important people.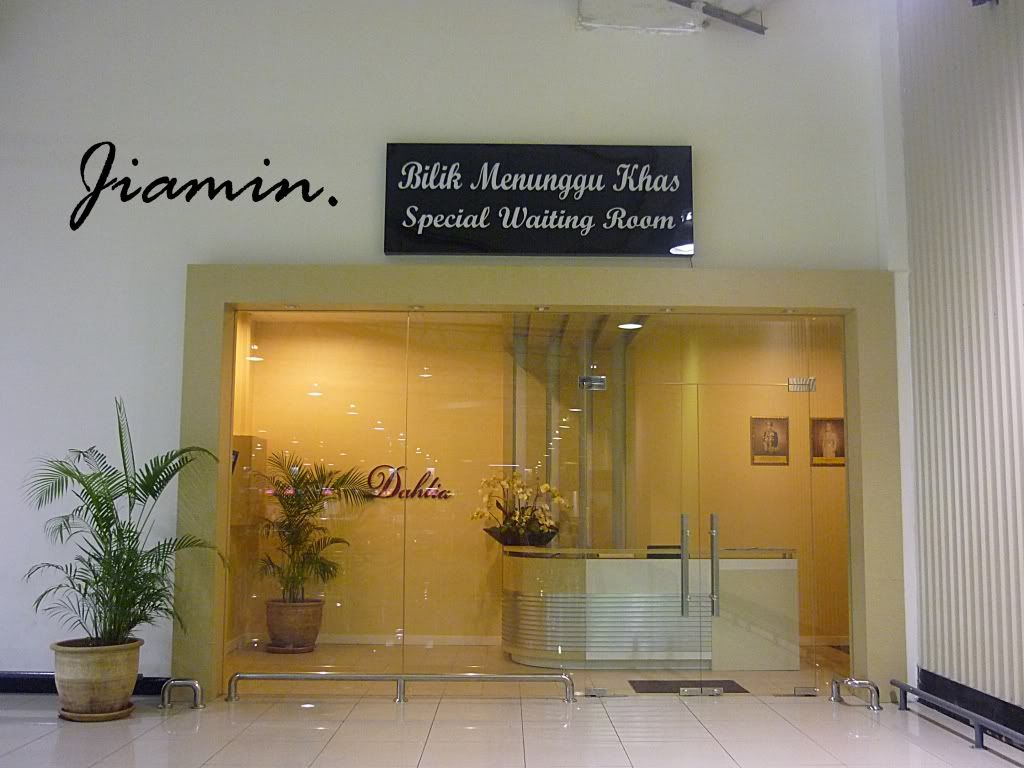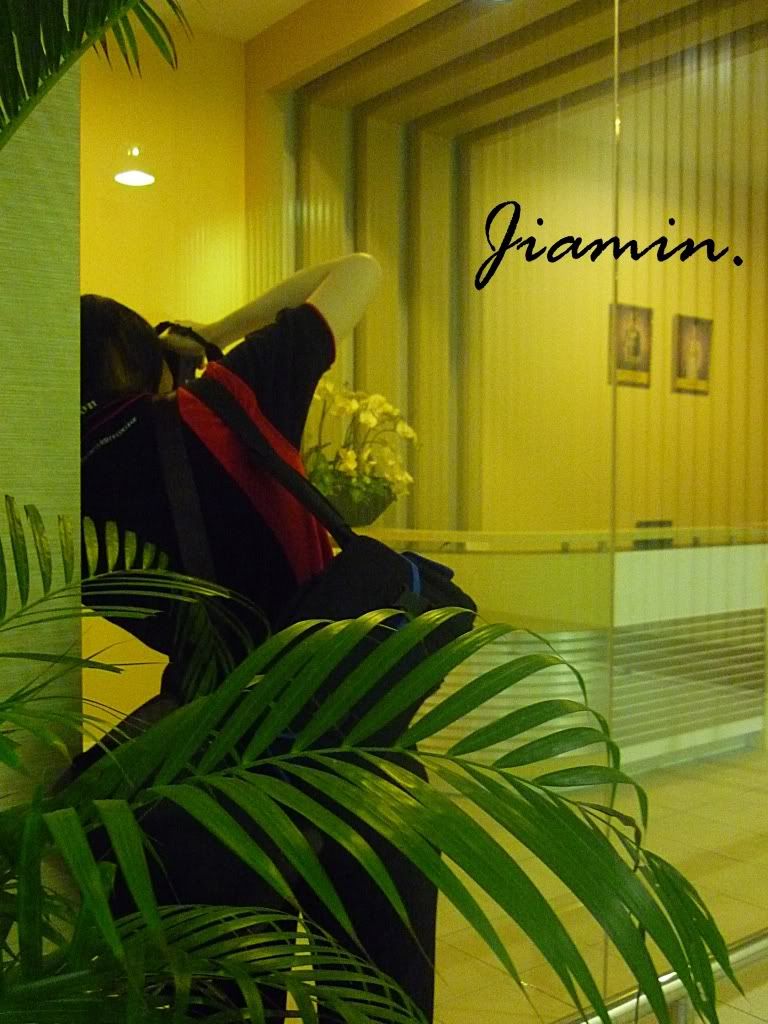 I've caught a photo of someone trying to stalk what's inside this so-called special waiting room. She's
Kelly
!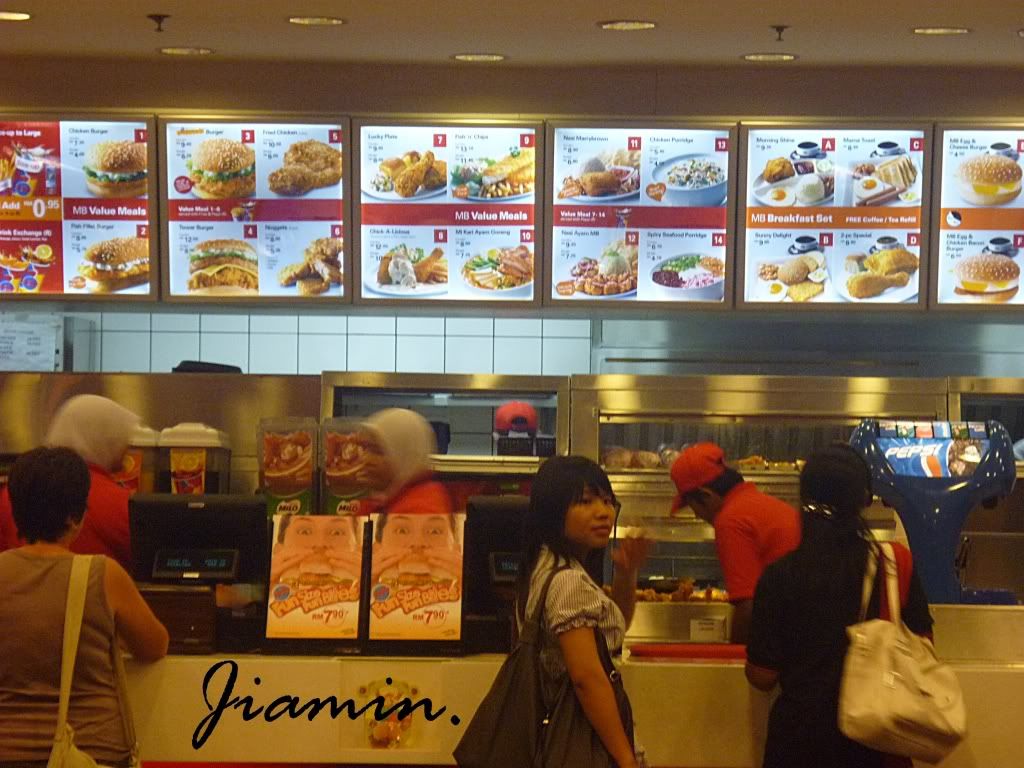 As usual, they're buying something to fill up their stomachs at MarryBrown yet they didn't realize what's going on behind them at the main entrance. X)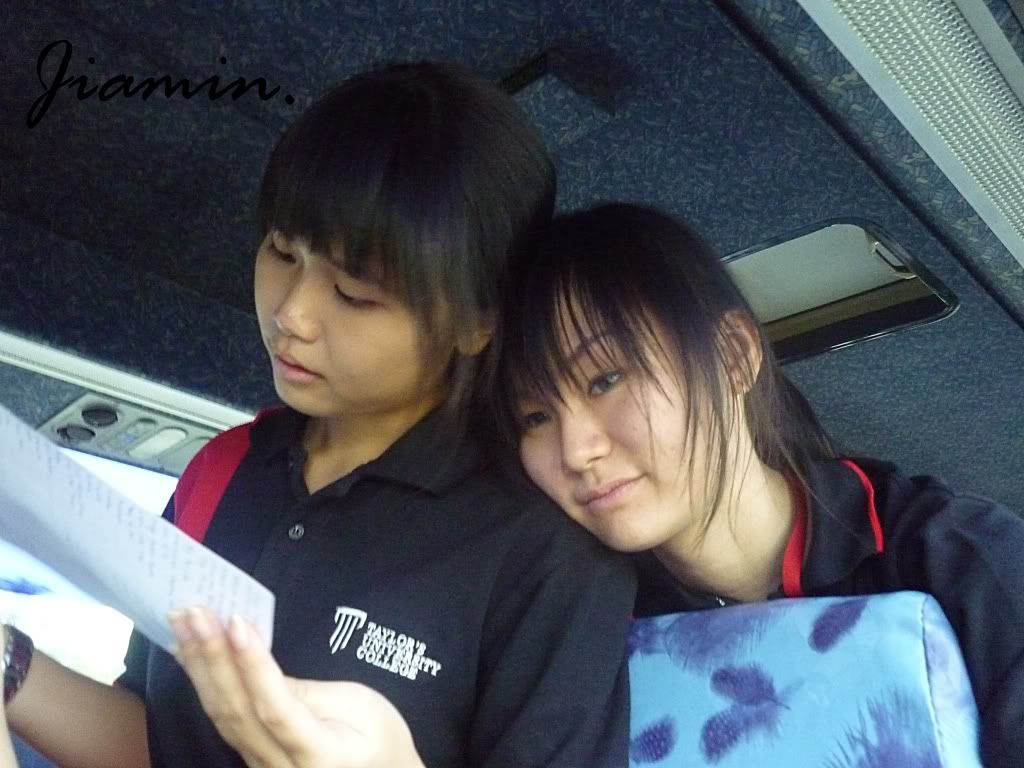 You think they're bored? Hell no, especially Kelly; she talked so much nonsense until I couldn't laugh anymore and ended up falling asleep until we arrived at Taylor's University.
What do you think about our trip? I'm sorry that the explanations are getting lesser and lesser as I am dozing off already.
Good night peeps! :)
x.