I've missed their mountain climbing and their commencement, and I'm going to miss their prom and their class graduation trip. What more activities I'm going to miss? :'( Ish! These are the very last chances yet I'm not going to participate at all due to the important classes in Taylor's I will be having.
It's just so unfaaaaaaairrr! DDD:
Oh well. I went back to my hometown in Mentakab, Pahang to visit my grandparents. We went to hang around in the tiny little town to get myself a pair of high-heeled shoes. It's so difficult to look for just one pair because the shoes nowadays are usually open-toe but we students are not allowed to wear such kind of shoes. In addition, I don't wear open-toe shoes! Fortunately, I was lucky enough to get myself a pair of nice shoes with an affordable price.
Can you see that they're actually dark brown in colour? The Badman didn't realize until I told him today. Teeheee! The black ones were running out of stock; moreover, momma and my aunt preferred dark brown instead of the monotonous black. They cost RM29 only after discounted; the original price was around RM35. Cheap Affordable? No?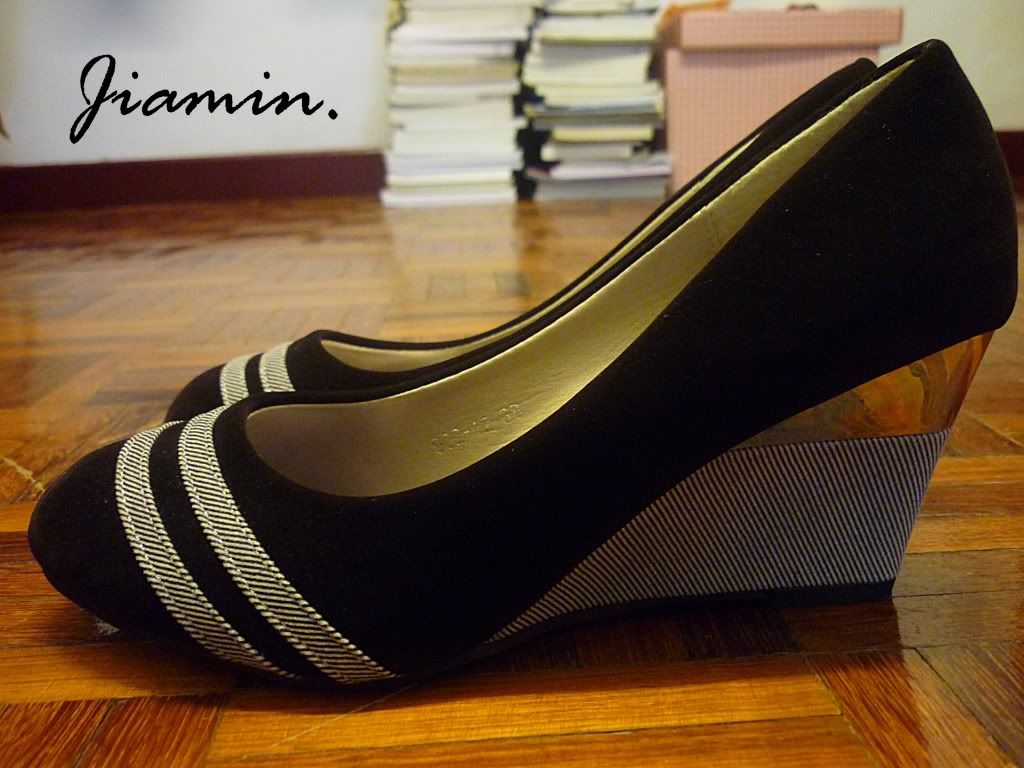 They're so comfortable to be worn, but the treads were rubbed off after walking on the asphalt road for just a few hours. Okay lah, they're not Nike, Adidas, or whatever brands you could think of. :P
Furthermore, when we went to a huge market in Mentakab, we saw this bunch of people troubling the uncles and aunties who're selling vegetables. Well, yes they're not selling their stuffs at the right place but they're just selling at the roadside and they're not even blocking the traffic; I seriously couldn't understand why they just simply love to be busybodies instead of watching TV in their offices with stinky legs shaking on the desks. Wtf! You judge it.
x.