The unplanned schedule of mine lately has been so packed until I couldn't grab a chance to take a good rest. Going to bed in the late midnight and waking up early in the morning continuously make me doze off again and again in the classes until I had a cup of coffee. The absurd idea of skipping classes hasn't been the first time appearing in my mind yet it always ends up being dismiss. Whenever I tell momma how I wish I could skip a class, she keeps quiet because she knows I wouldn't want to skip any classes. Perhaps she as well knows how much I lay the stress on my studies ever since I started everything in this campus.
I haven't been as overtired as how I am; I cry alone repeatedly or when I am on the phone with the
Badman
to sort of release the stresses I'm having. Things still have to move on to be completed. Crying doesn't mean fleeing from my duty, it's just my way of releasing all the stresses and I would still stand up to whatever hardships I have. He knows I can always be strong in my way. This lifelong supporter is always the one who makes me go stronger and stronger. :)
2 days ago, we're asked to attend an event organized by our seniors at Lecture Theatre 12. It is called
Greenomy
, which is the combination of green and economy. Those from my class who participated in this competition,
Dylan
,
Chi Kei
,
Chris
, and
Kelly
, were all in this finals; which means, they had passed the first two phases, and they're then in the very last phase that they had to do some presentations.
The event started off at around 1pm with the speech from Taylor's University Representative of School of Tourism, Events and Recreation, the deputy dean, followed by the speech from their event manager,
Xing Ying
. It was then a rapid-fire session, which the four guests were invited to talk something about this
greenomy
. I've forgotten one of them, whilst the others were
Mr. Anthony Wong
from PATA,
Ms. Yasmin
from EcoKnights, and
Ms. Khairun Nisa
from MYCJN.
They're the first group who presented, and they had got the fourth prize, which was a trip to Shanghai for 5 days 4 nights of I'm not mistaken.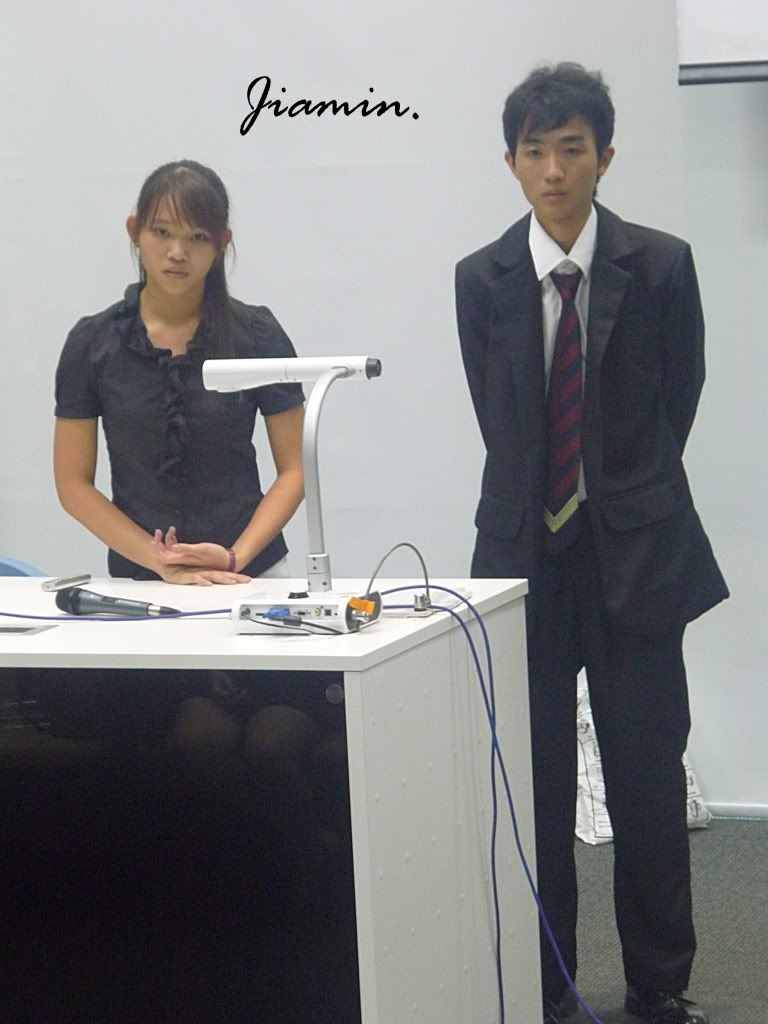 They're Chi Kei and Dylan from DT37. :D Their presentation was the one that won the most laughter from the audiences. They had got the fifth prize to Vietnam for 2 nights, by the way. And since that it is a villa, the whole class might as well be invited, as long as we can fit the villa. Teeheee!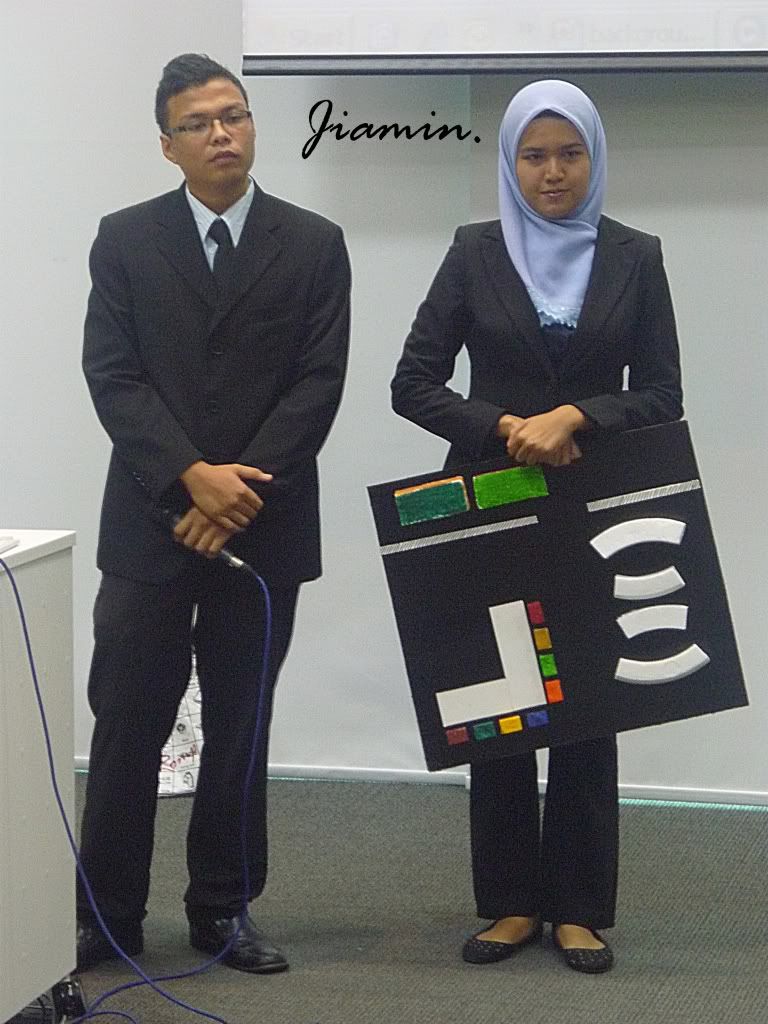 They were the third presenters, and they had got a second, RM1000.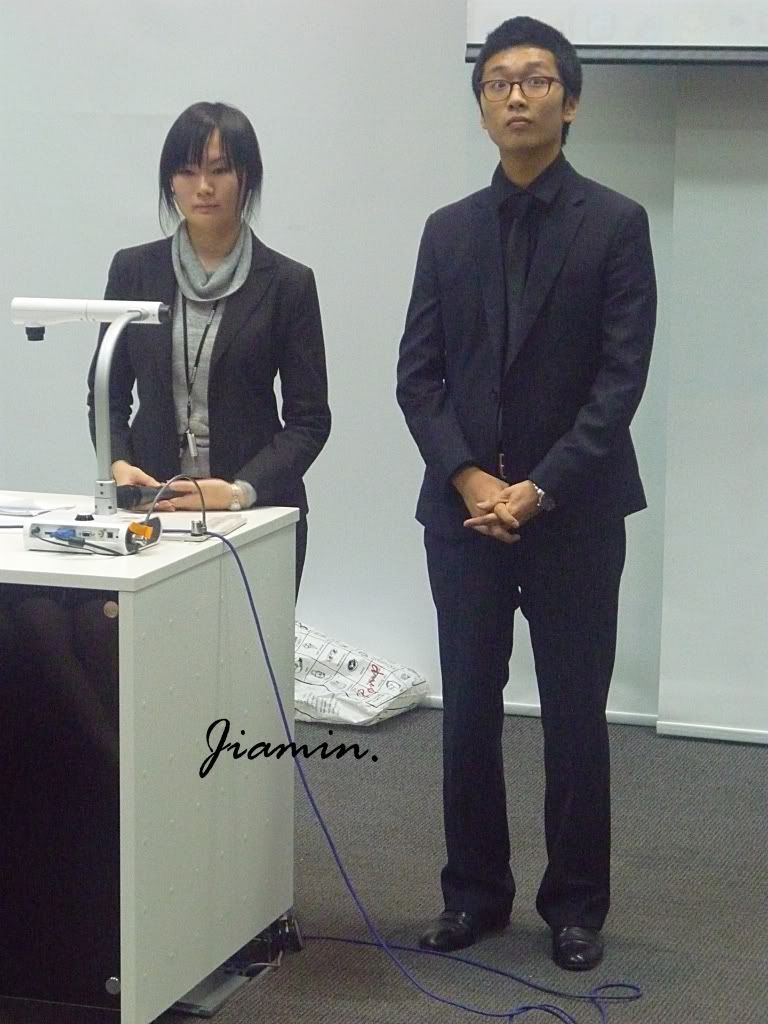 They're Kelly and Chris! They won the second runner-up, which was RM500 only. :\
He got himself two assistances to help him during his presentation.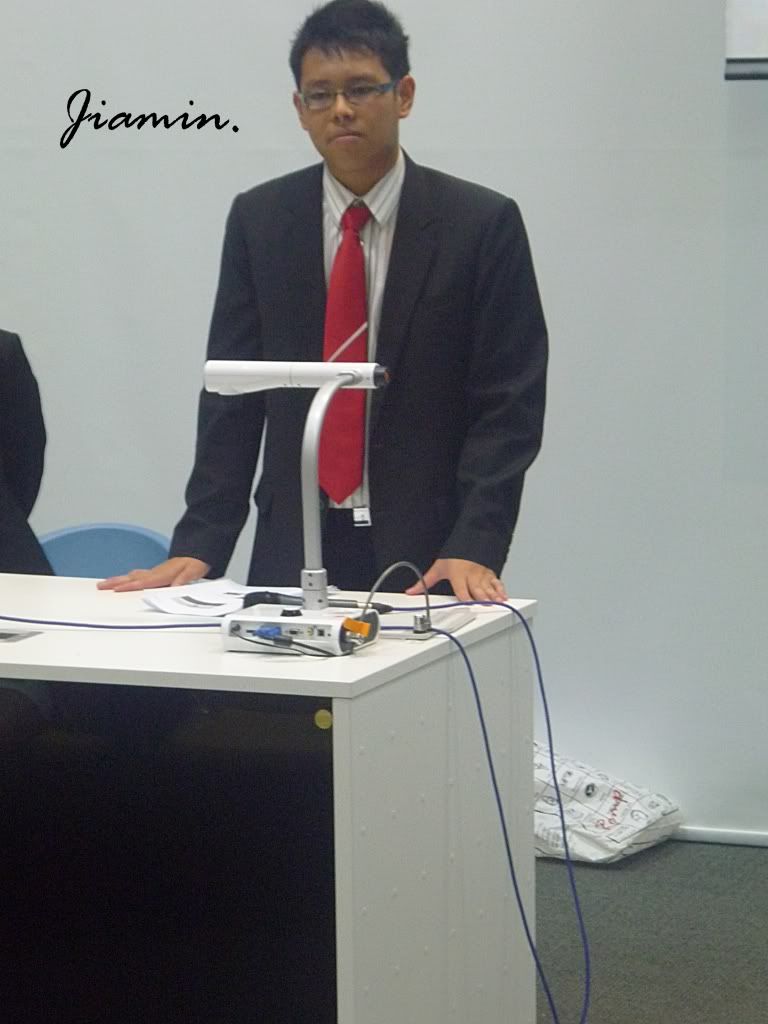 He's the last person who did the presentation, and he had got the champion, which was RM2000. How nice; he doesn't have to share the money because he's doing this project all alone. Wow!
Before I forget, there're several lucky draw sessions going on during the event, separately. 4 packages of 5D4N Shanghai or Jiangnan tour package were included as well. Guess what, three of our classmates stood the chances to grab the three of the packages. They're Farah, Diana, and Haidi. Since the terms and conditions stated that they have to travel with minimum 6 persons, I hope Farah's parents wouldn't mind to let us join the trip as well. Hehehe! Man, I want to travel so badly. :P
Mr. Toney, my current Geography lecturer, gave a speech to end up the entire event.
Congratulation for all the good jobs you guys had done! ;D

P/S: I'm sorry for the poor quality of the photos due to the lightning in the hall. D:
x.