There came the second day after a less-than-5-hours sleep. We're forced to wake up at around 5 or 6am, whereas the kids had already done washing and brushing.
Andy
came and woke us up personally when we're feeling too lazy to get out of the
beds
tables. It's the
Badman
who came and gently woke me up when their callings worked nothing on me.
Teeheee
! :P
The activities of the day started off with some unplanned morning exercises led by the scouts from SJKC Mun Choong (the helpers but not any kids of the school). During the flag-raising ceremony, I was in an awkward situation as it started when I was standing right beside the flagpole talking to the guys. I wasn't supposed to be there, in front of all the participants, yet I had no more time to run away. Damn! This experience's damn awful you know!
SH
even laughed at me for not having enough time to flee.
After having some unhealthy breakfast provided by the teachers, some continuous exercises started with the leading of some of the Rover Scouts –
Max
,
Badman
,
Harn
, and
SH
.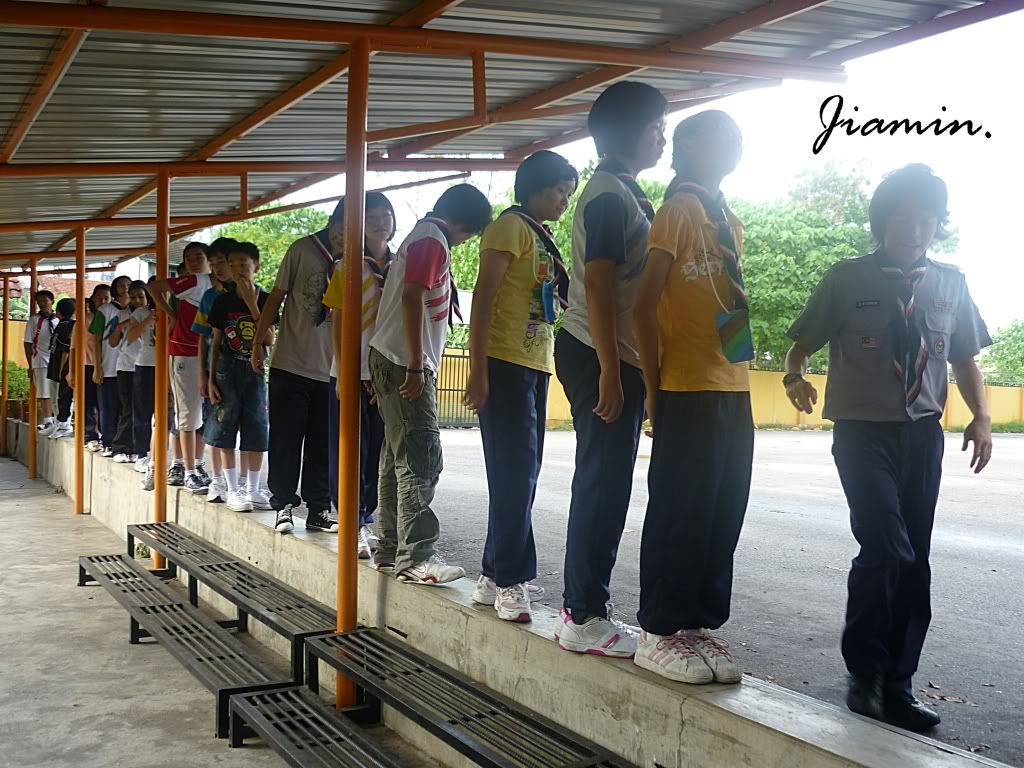 The future-loving-father Max was the first one who led part of the kids to complete what they had to complete.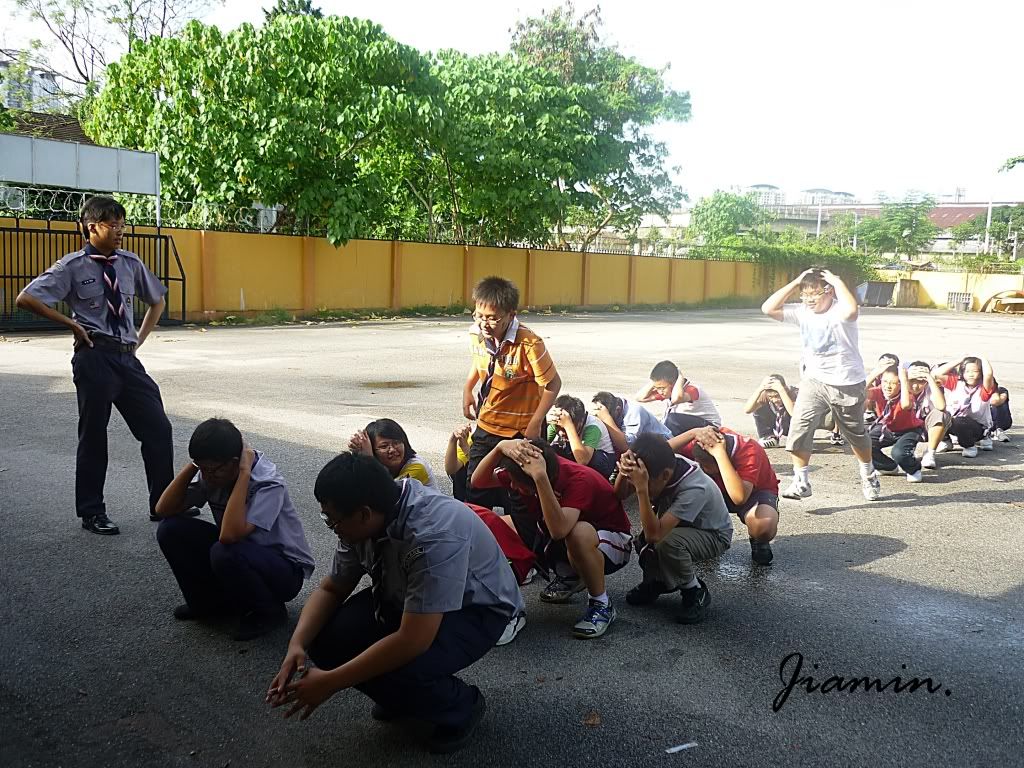 I didn't know the leaders, who were as well the helpers, had to follow what the kids were doing as well.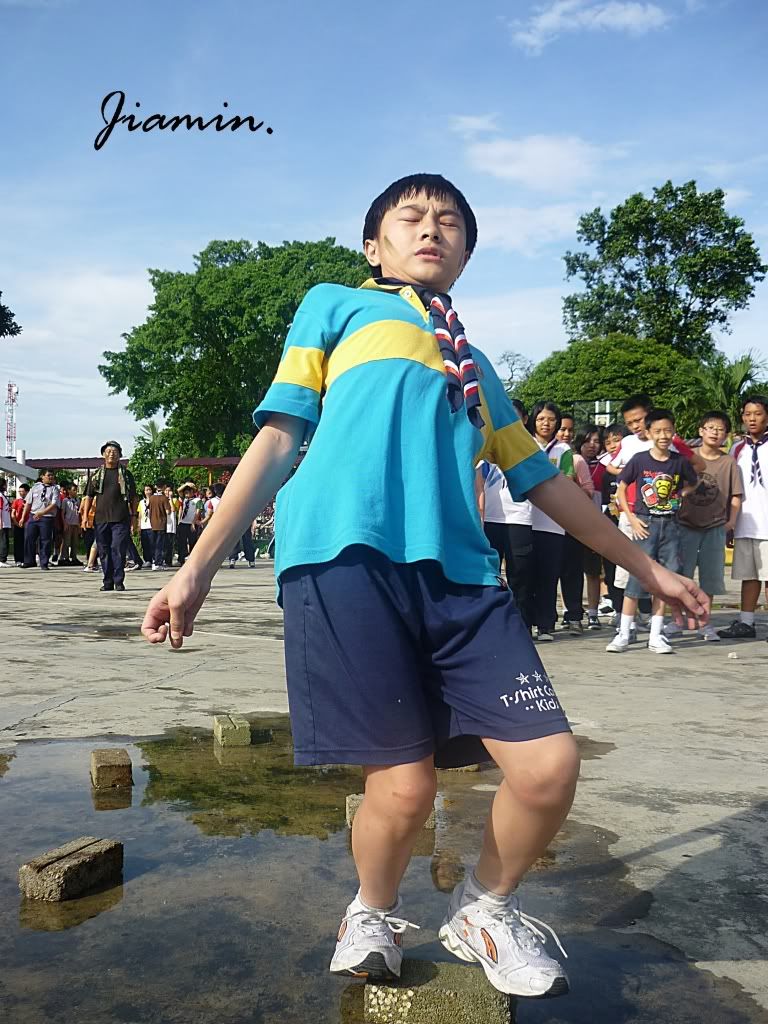 When I was about to capture, he nearly fall. It's not that I purposely took this photo to make fun of this kid.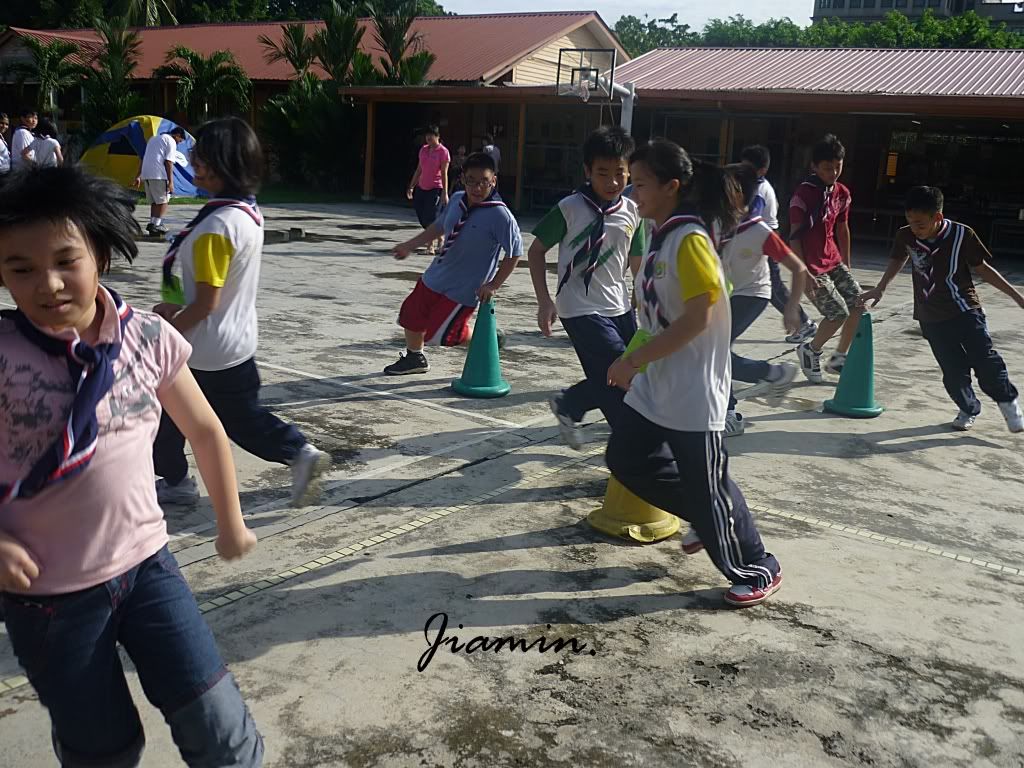 Letting them running together made the whole condition even worse because they couldn't control themselves. :\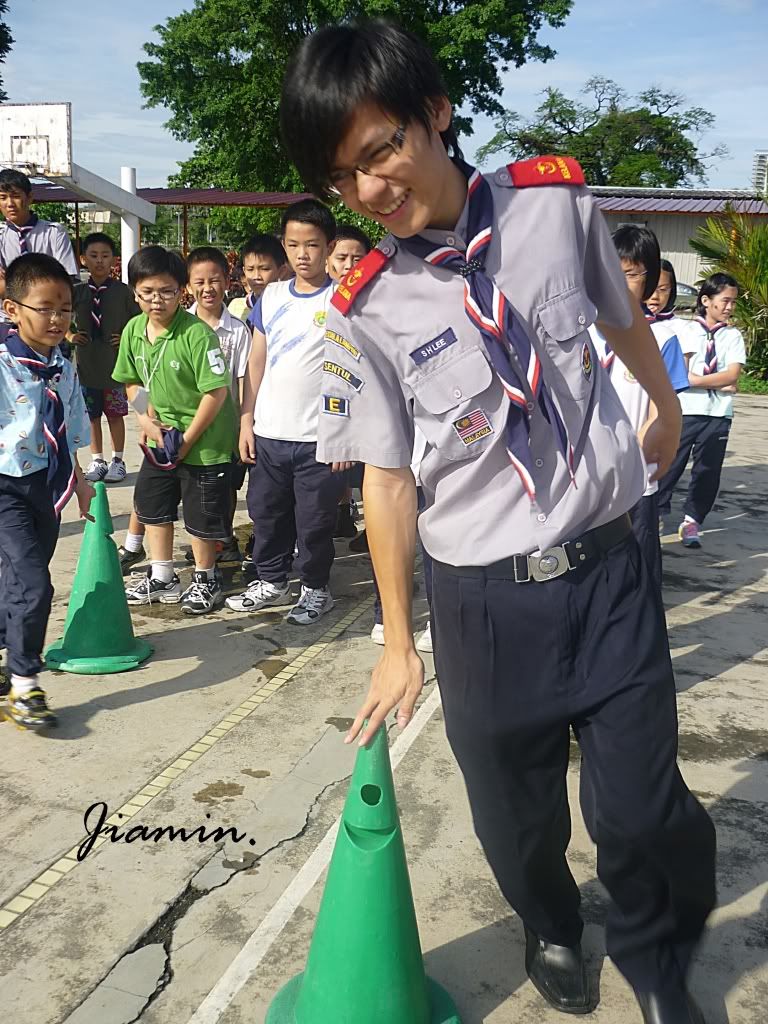 The big kid, SH, was being so excited when he's demoing. LOL!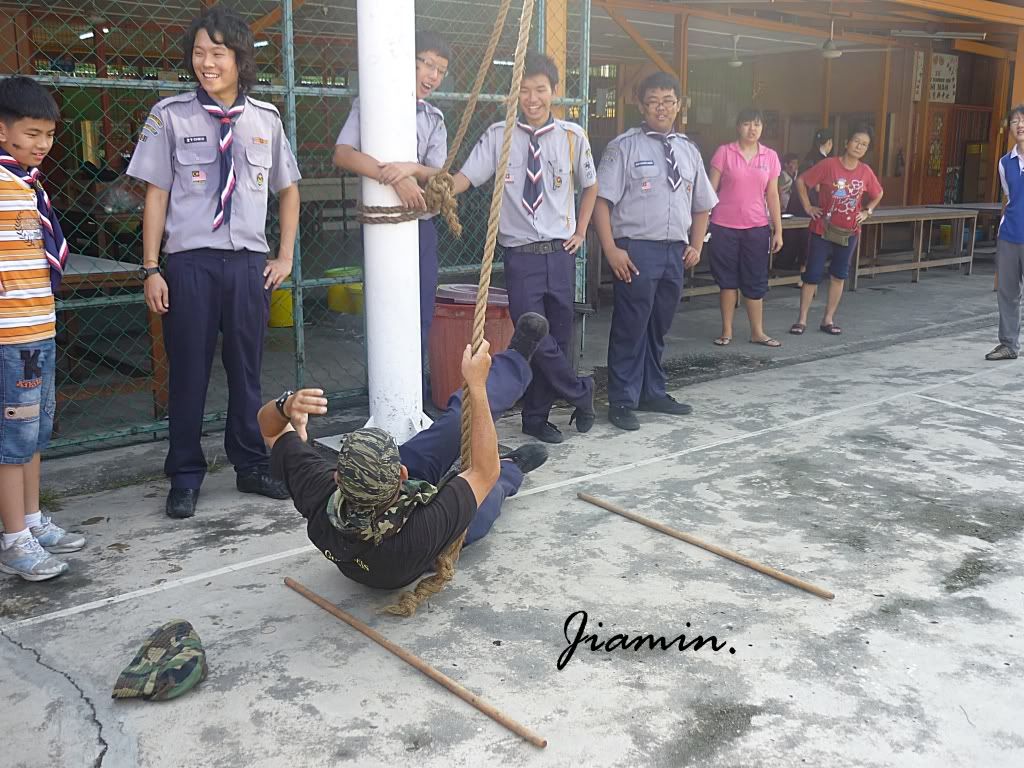 Chu Sir was showing how it would be if they didn't do it according to the instruction given.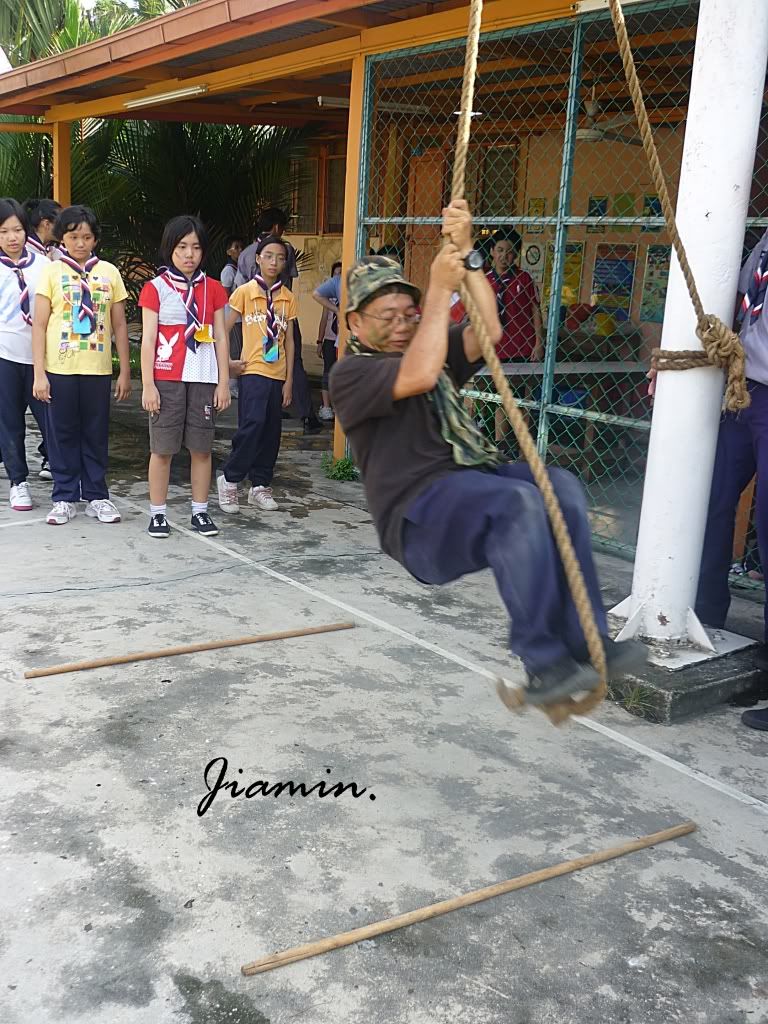 Chu Sir's kind of old already yet he's still as strong as you can see. :O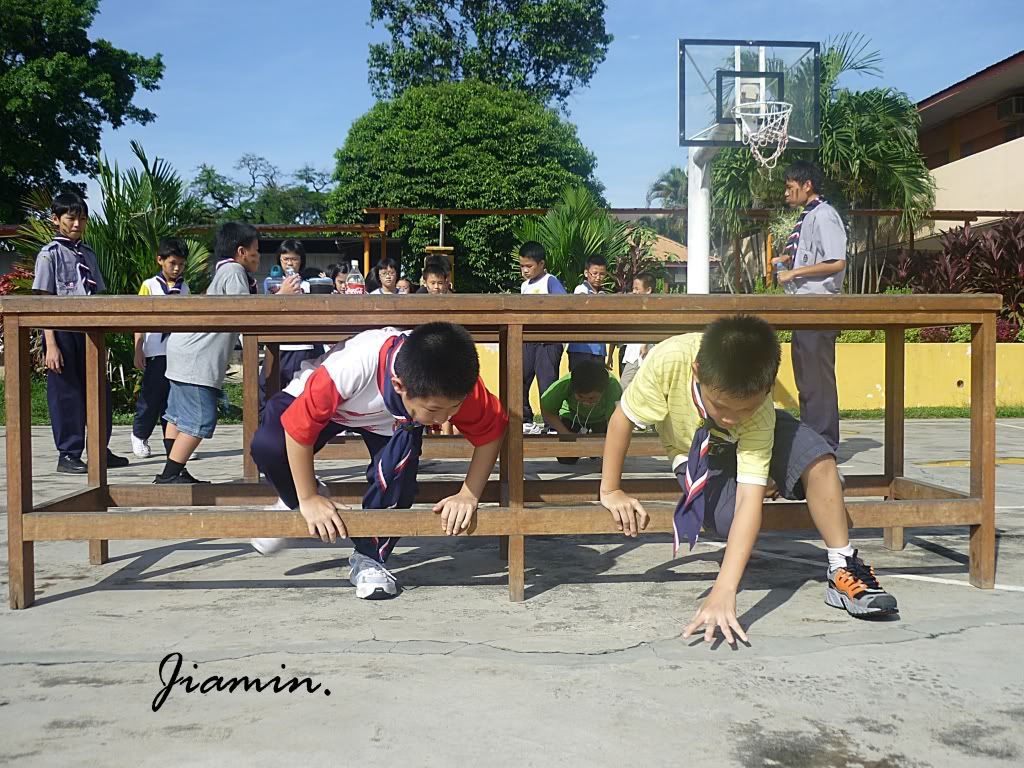 It's the Badman demoing! :DDD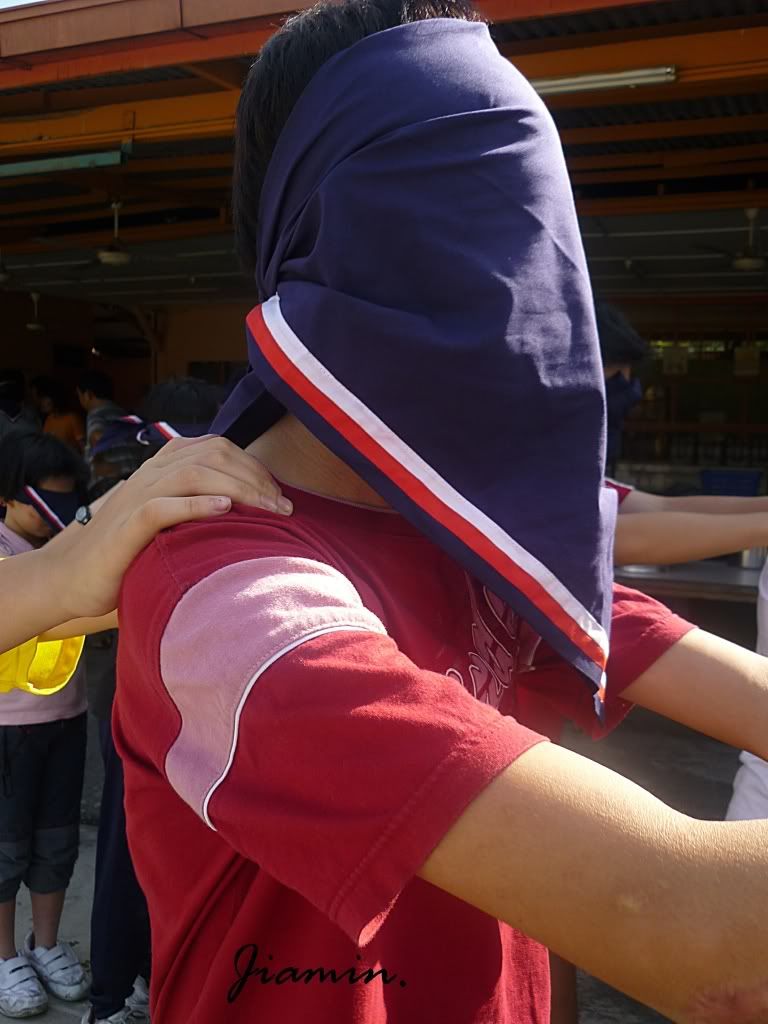 Can anyone tell me why he just wanted to cover his eyes in this way?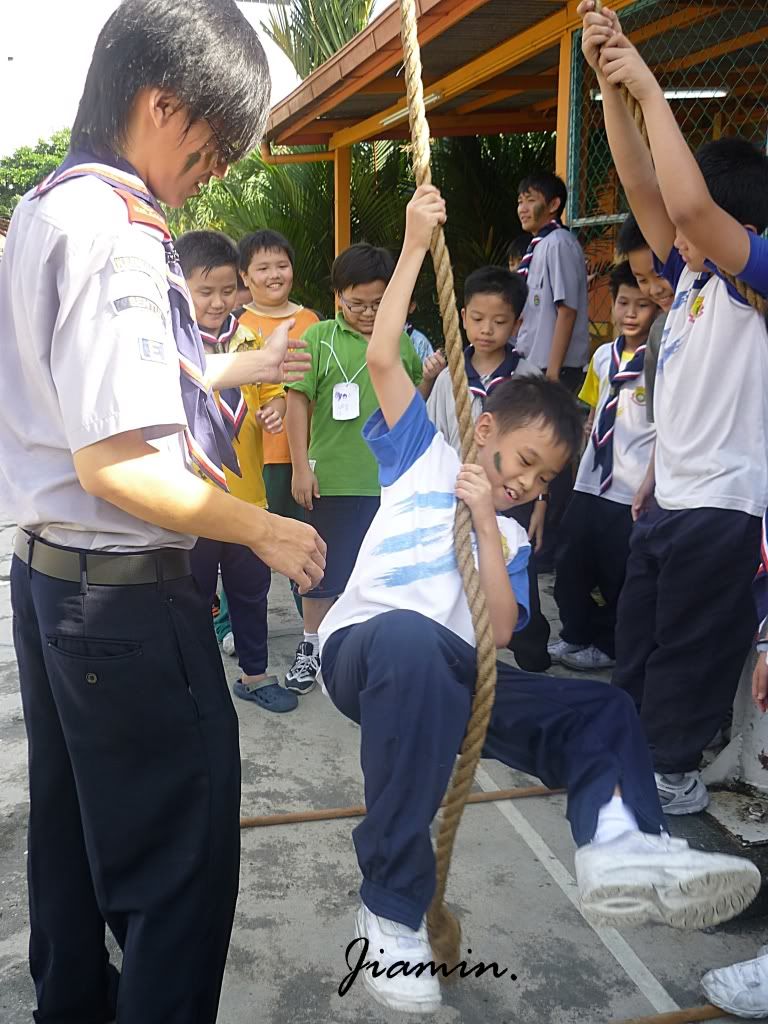 This SH's sort of a future-loving father as well. Andrea, what do you think?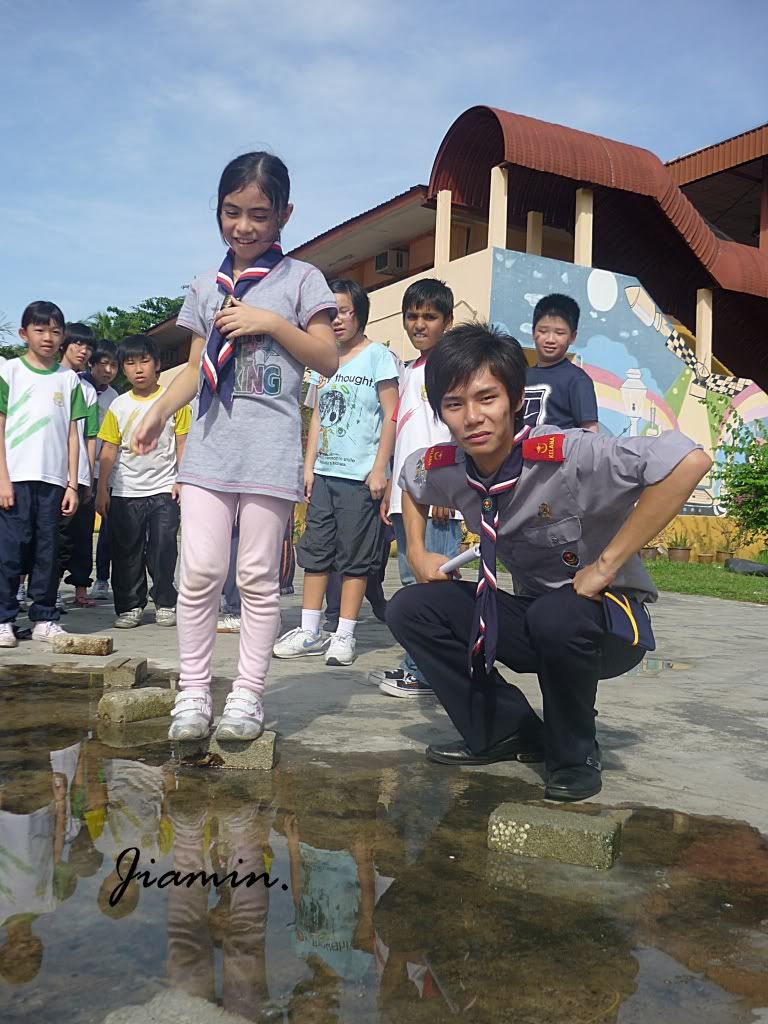 Harn came and take photo only because she's a pretty half-breed!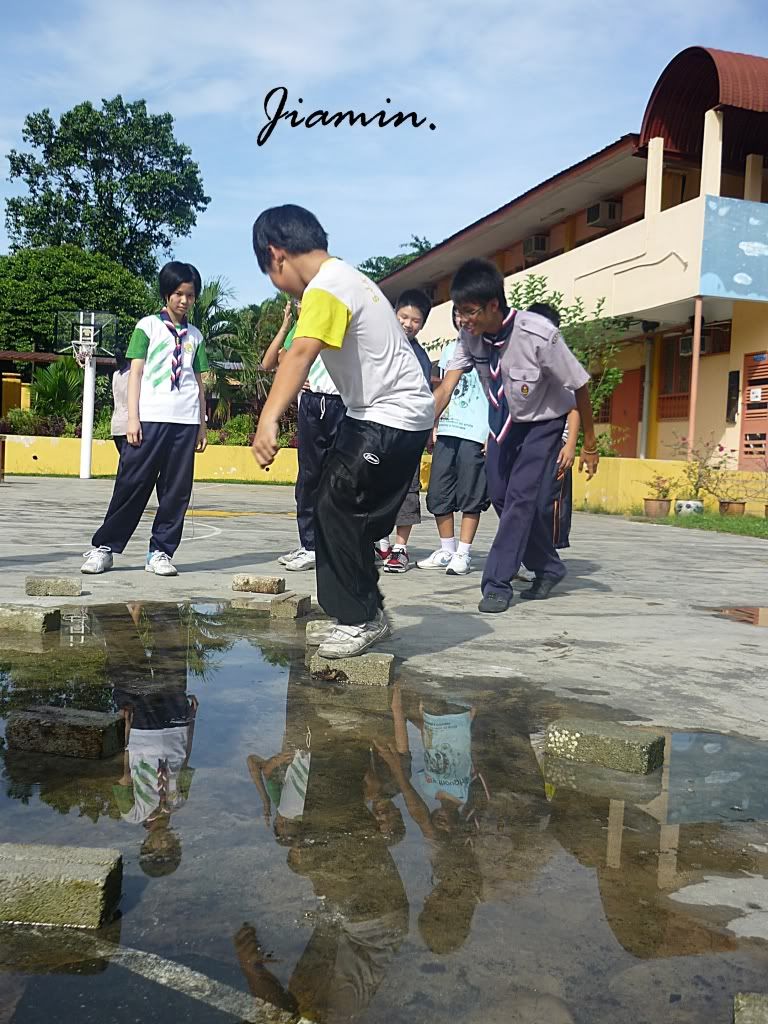 The leader of the group, Chuin Chern was having fun with the kids.
In case you don't know, he's considered as a new friend of mine as we first met in the camp.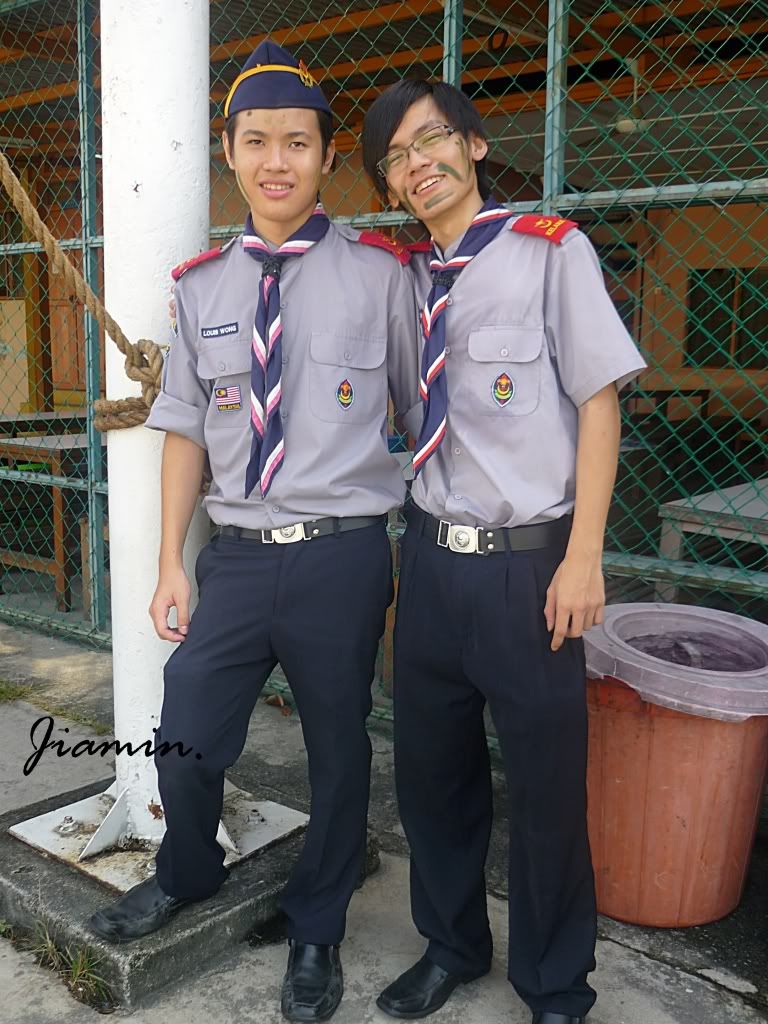 I wonder why Louis looked as if he's so unwilling to take photo; whilst the SH, he wanted me to take a photo of him because he thought he looked special like this. Ish!
Harn, the idol of the kids, especially the girls, was demoing.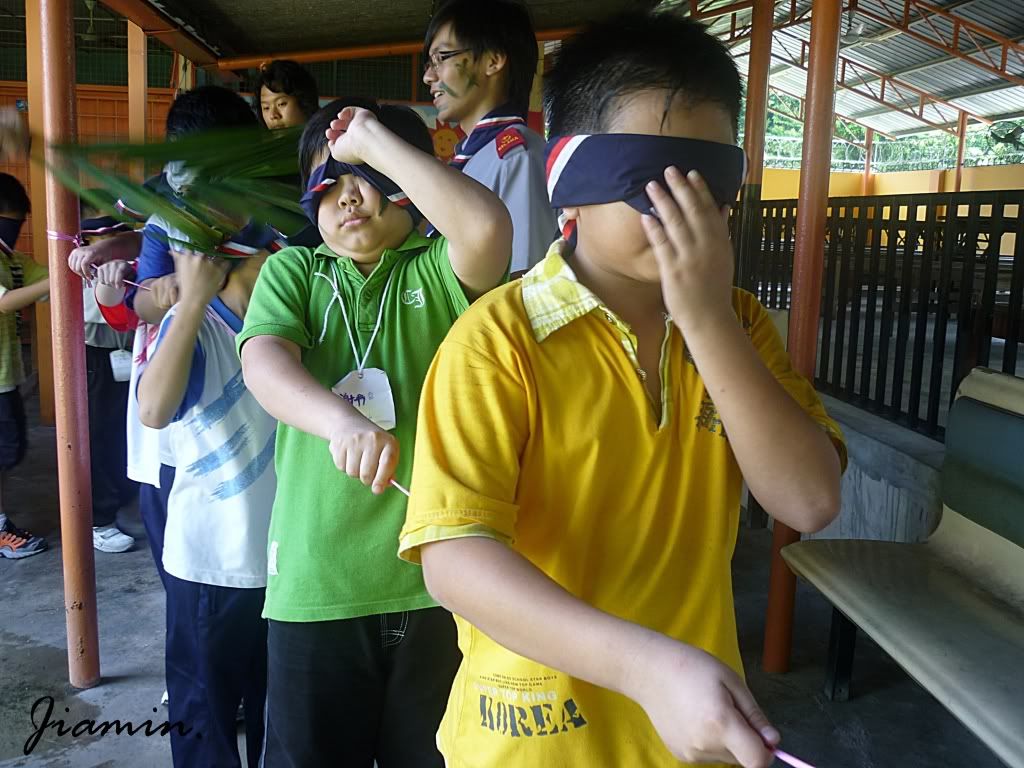 If I'm not mistaken, the one who was tickling the kids with the leaves was Chu Sir.
Awwwwwww
! XDDD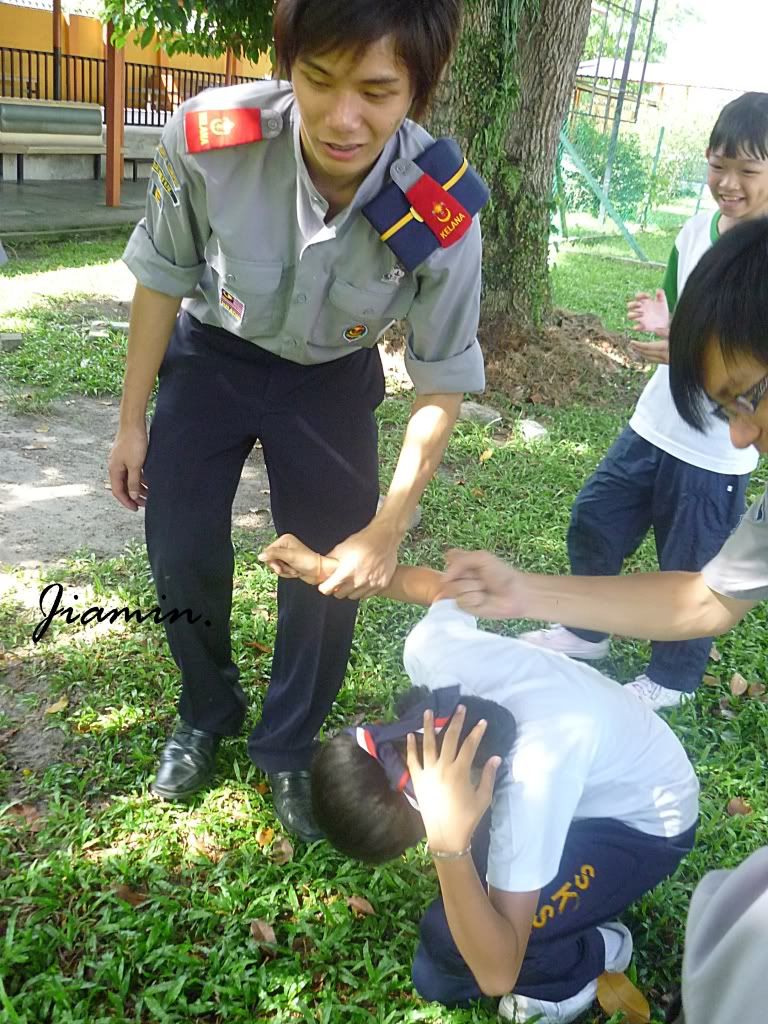 The naughty Rover Scouts were fooling the pitiful kids until I couldn't stop laughing, especially when Harn told the half-breed that there's a dog around – she accidentally kicked him. XD
Everyone was talking about
Harn
's hand on
Emily
's shoulders.
Harn
has a girlfriend, for your information, and the
Emily
's definitely not the one.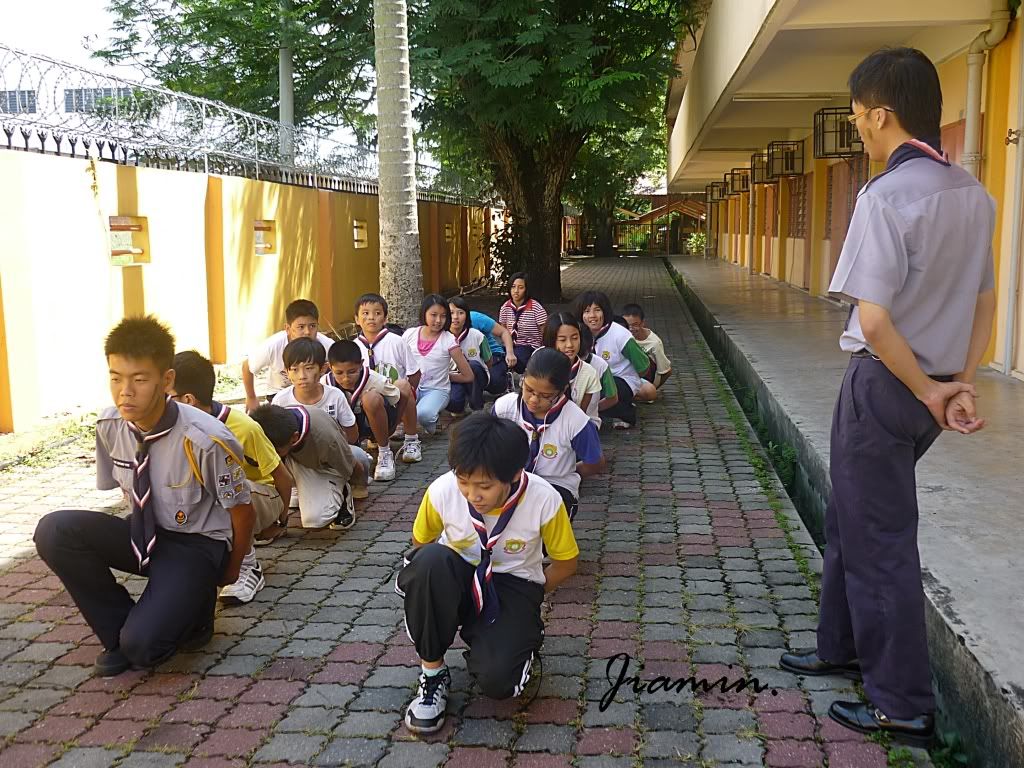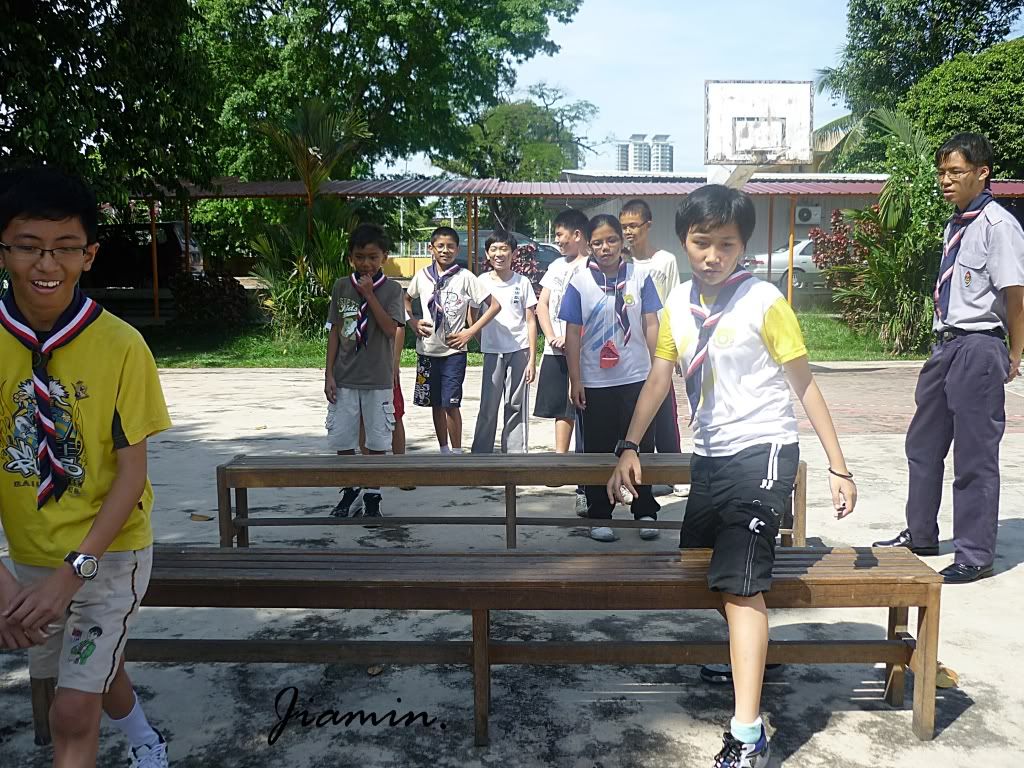 Several people fell and injured their legs because of this activity, yet the kids never seemed to take the advice.
Can you see the girl on the right hand side? She's trying to sit there because it's shady. Wtf!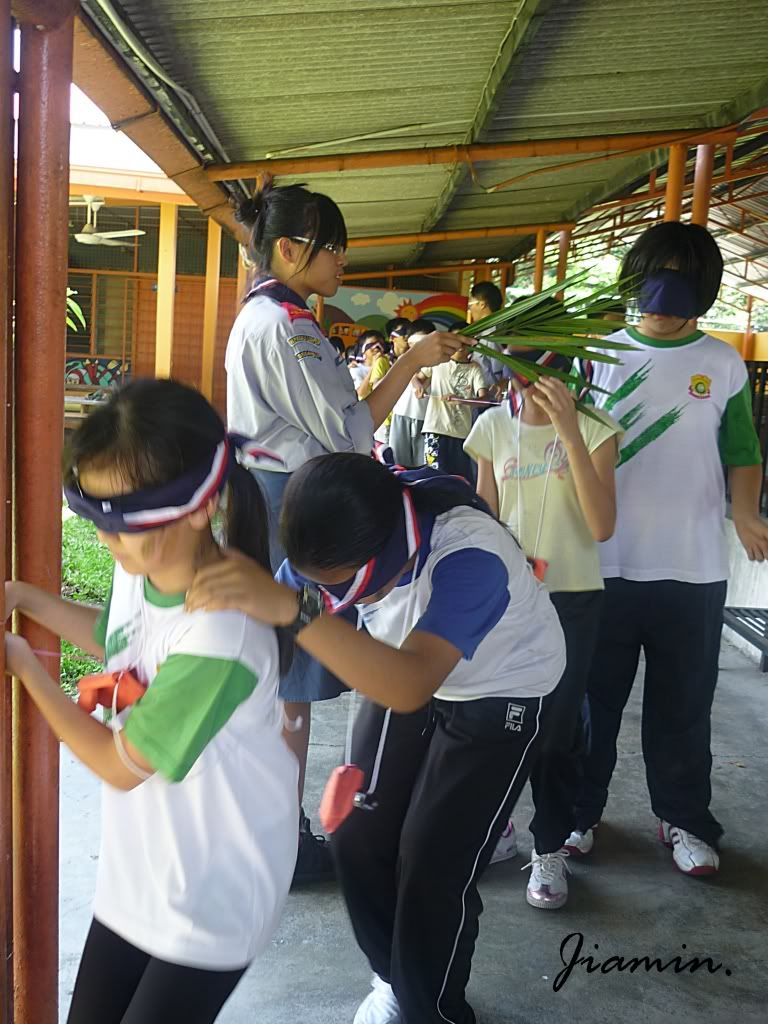 It proved how naughty Andrea was. :P
That's all about the 2D1N camp in SJKC Chi Man. I know, the photos' loading speed would be pretty slow but, I can do nothing to solve it since I'm as well having problem of uploading photos via Blogger. It said that my memory was full but I wonder how the others upload gazillions of photos without facing this stupid problem. :(
Although I've told how much I hated this camp yet I seriously missed it so much because apart from those bad memories, there're still a lot of awesome ones with the people around, especially the Badman. It's not that I'm trying to ditch St. John or whatnot; joining the scouts made me even happier, to be frank. I'm sorry if it's offended to you guys, my dear juniors.
x.