After they got themselves totally wet, playing in the sea for a while was a must because, it's one of the common traditions in Malaysia regardless of which races you are. We don't normally go for sunbath like how the whites do with bikinis or nakedly but we usually soak ourselves in the sea or even in the beach instead of on the beach. You get what I mean, right? :P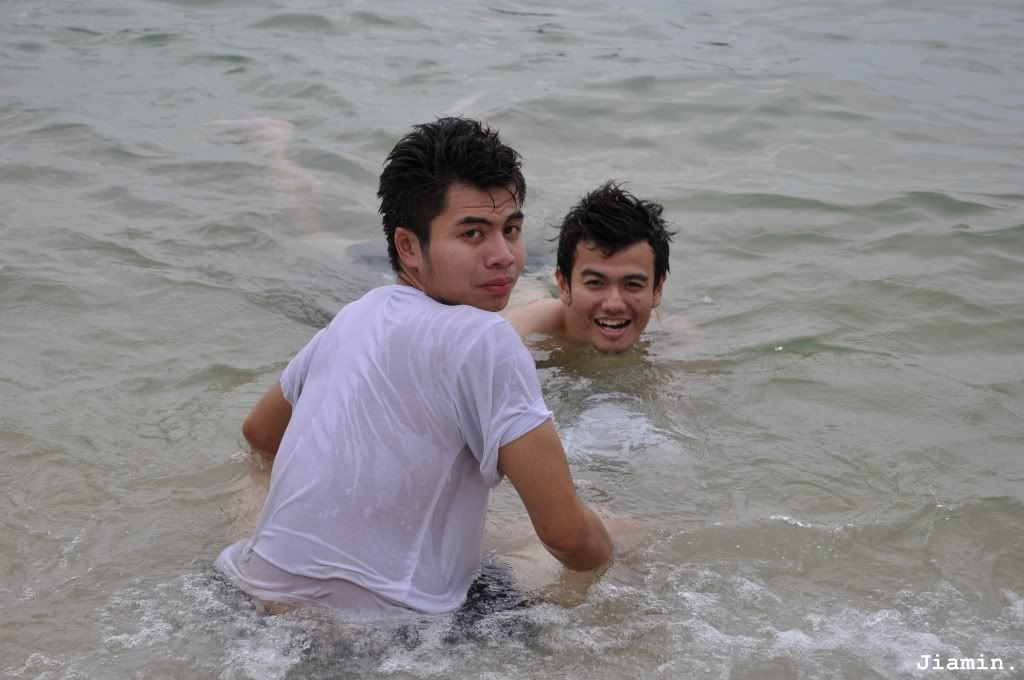 Hello, you silly guys who never seemed to stop fooling around and creating laughter. :D
His pose made him look exactly like a happy kid.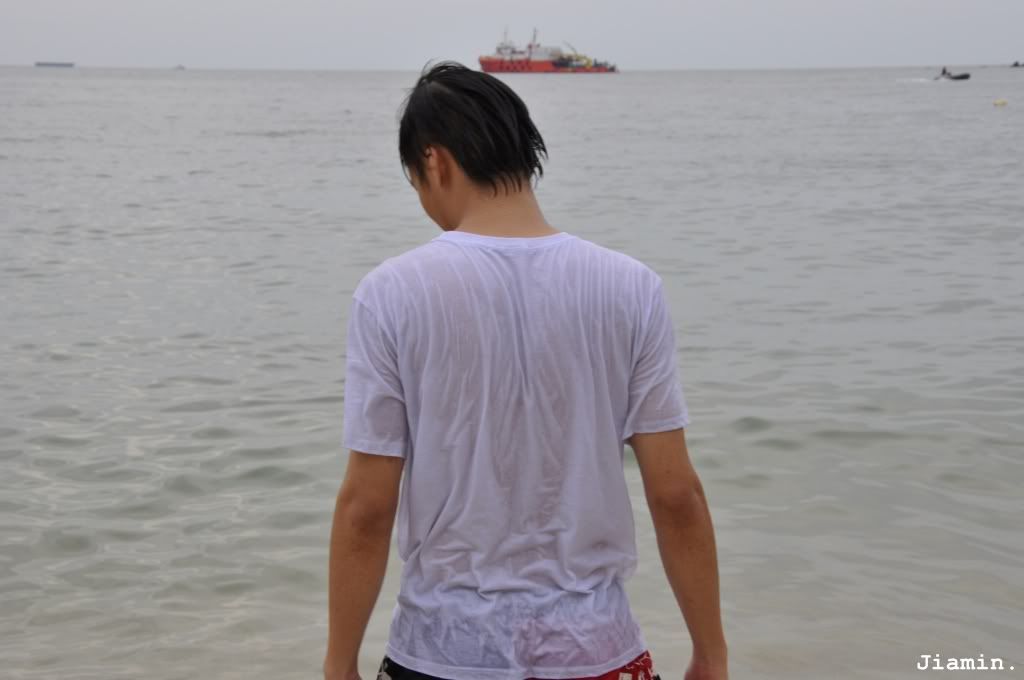 Dear beloved
Badman
, you have such a sexy back! :P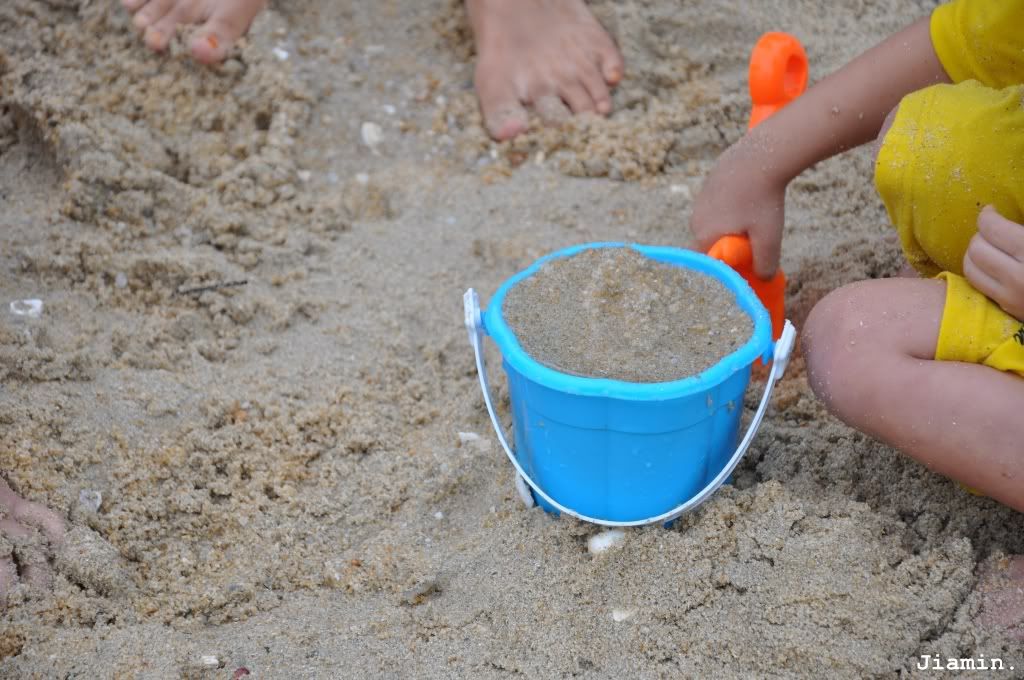 This kid had been stuffing the sand into the pail as much as possible for quite a long time as if the pail will never be completely filled up, and this scene made me think of the olden days when I did the same thing with my siblings and my cousins by the seaside or even at somewhere near waterfalls until our toys got lost.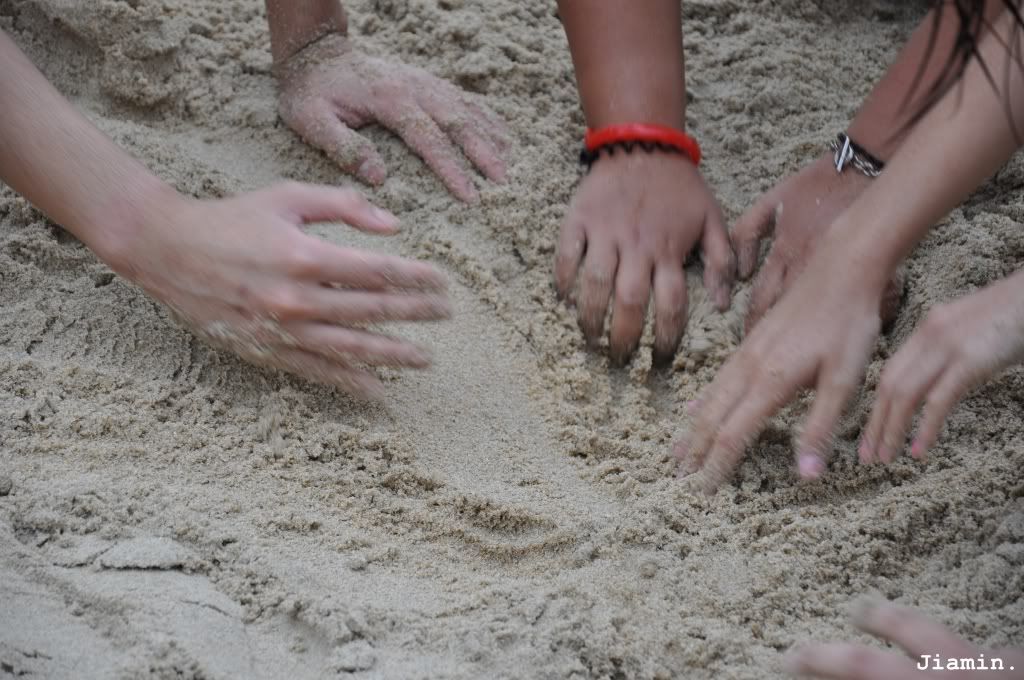 Once they got onto the beach, they started digging a huge hole immediately but I wasn't sure what they were trying to do.
Fahmi
even stood up and dug like how the dogs dig a hole to
poo poo
wtf.
Right after
Fahmi
got into the hole, and then only I realized what their plan of digging a big hole was.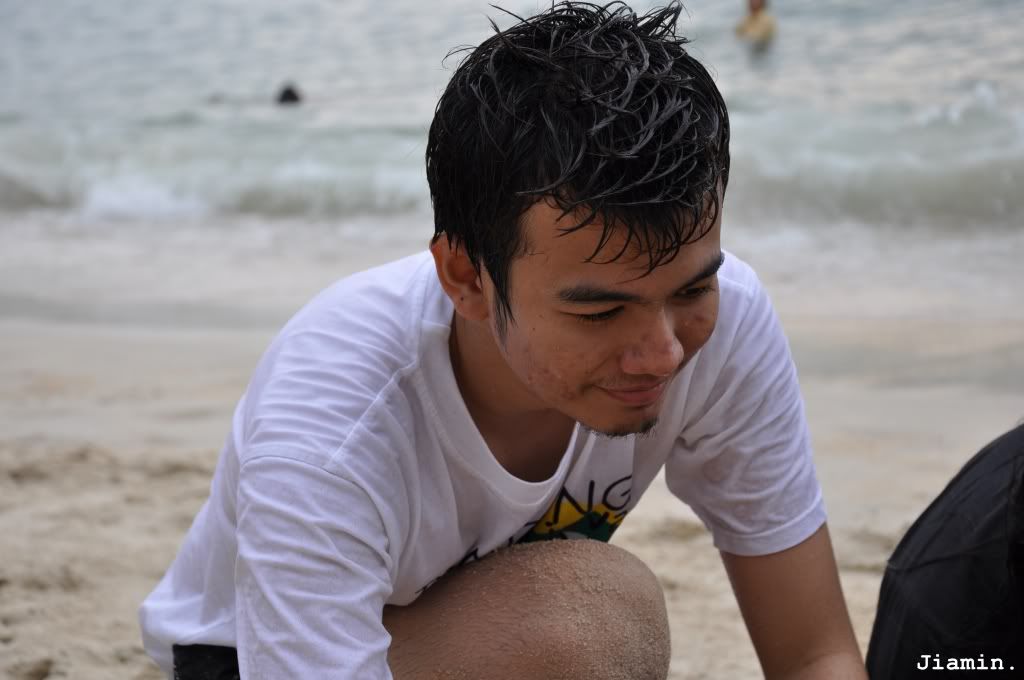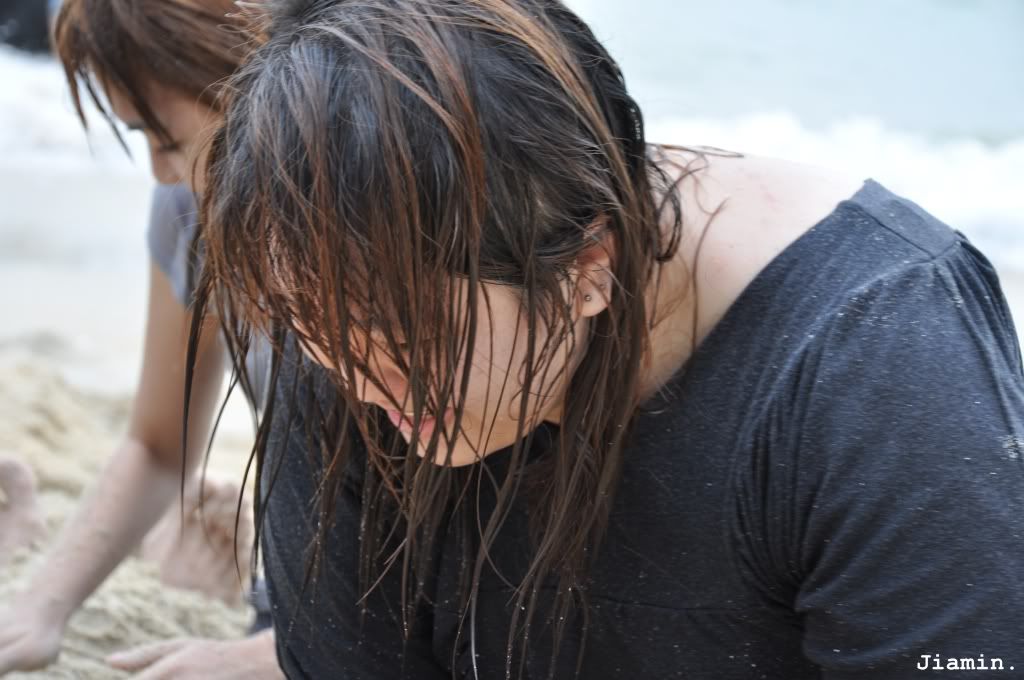 Look at their happy faces. Everyone was covering
Fahmi
's body with more and more sand with full of excitements.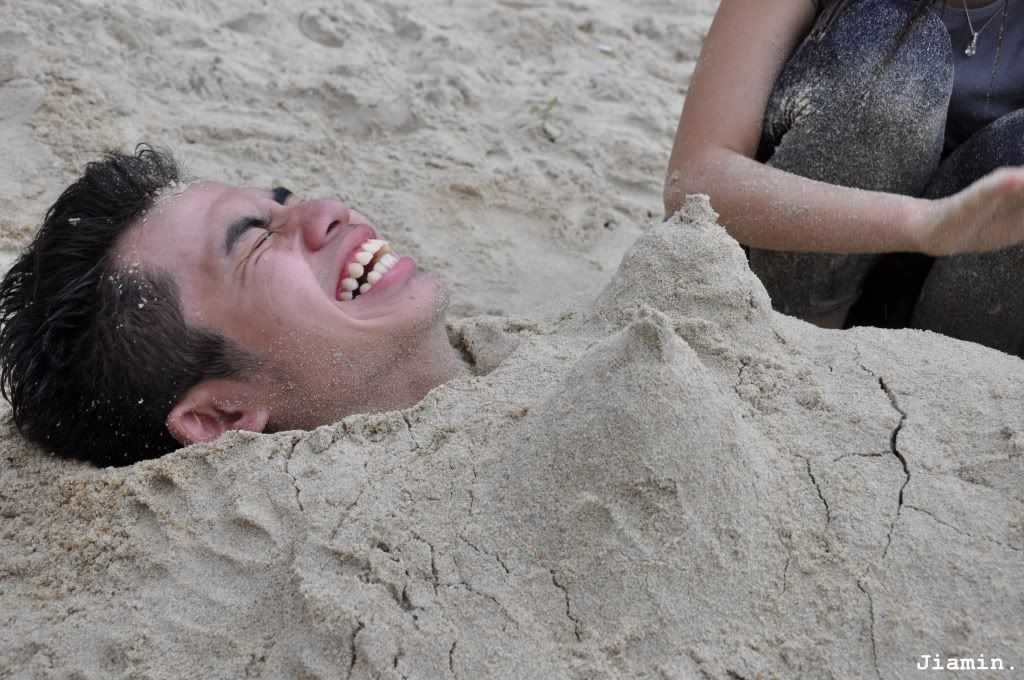 Doing something like this was a must, especially when the victim's a guy. There're even nipples on it to create more and more laughter amongst the seven of us wtf.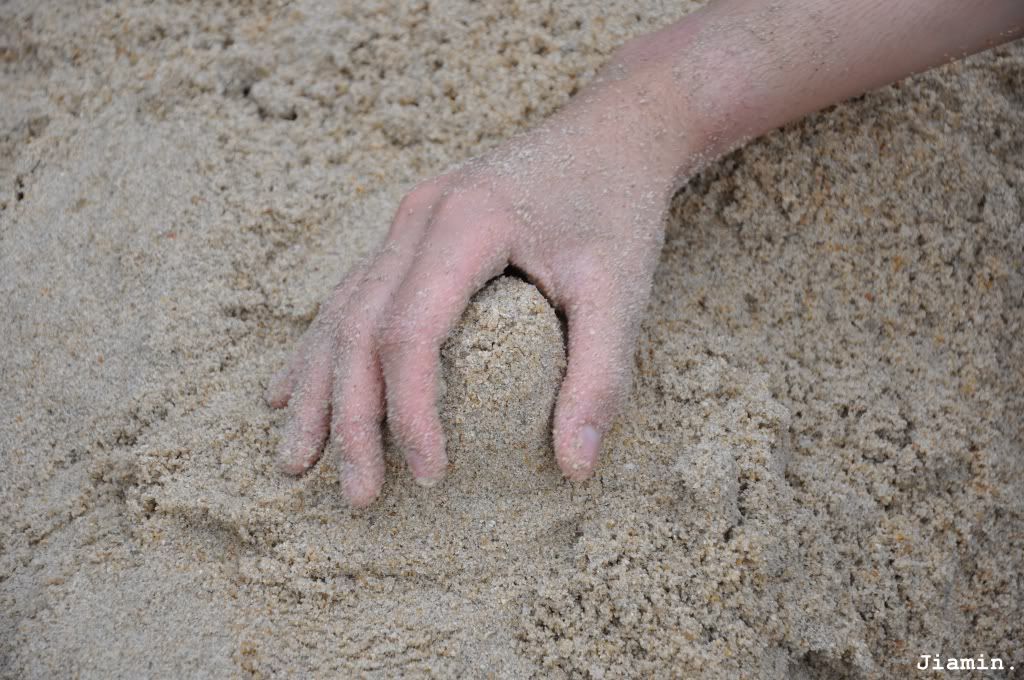 And when there's a guy helping to cover another guy's body, something just has to be added. You know what I mean lah!
See! Everyone couldn't stop laughing and whenever the people passed by, they couldn't stop looking at our "creation" with some kind of look.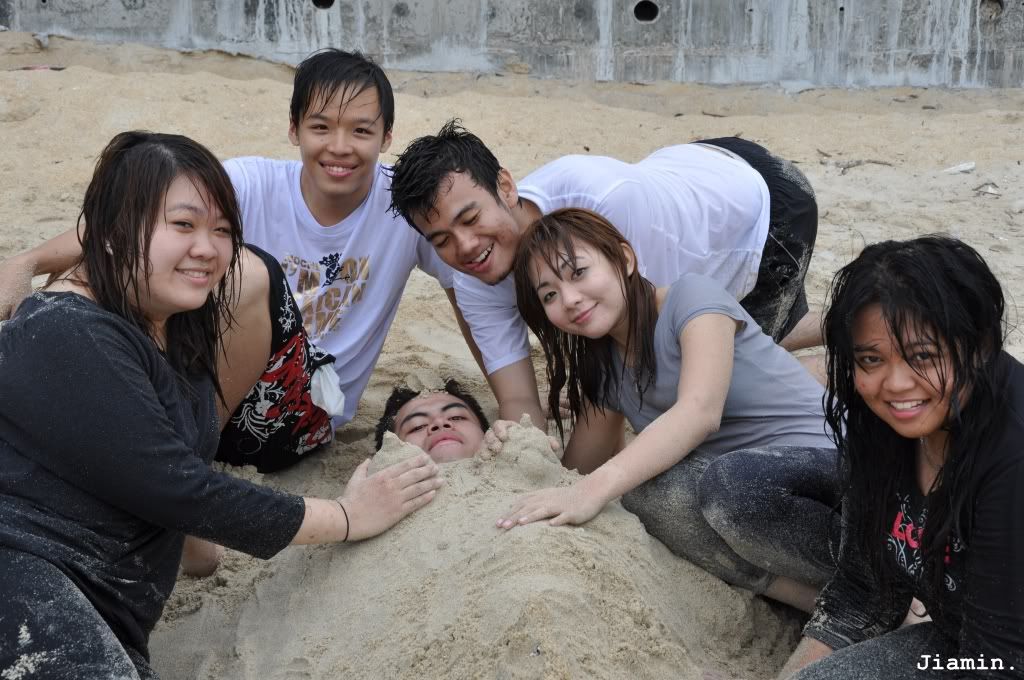 With
Shannie
's holding-boob and kissing-boob poses, and
Helmy
's licking-boob pose and the perverted looking, these photos have literally created more laughter among us but yet again, the passersby didn't seem to smile whenever they saw this.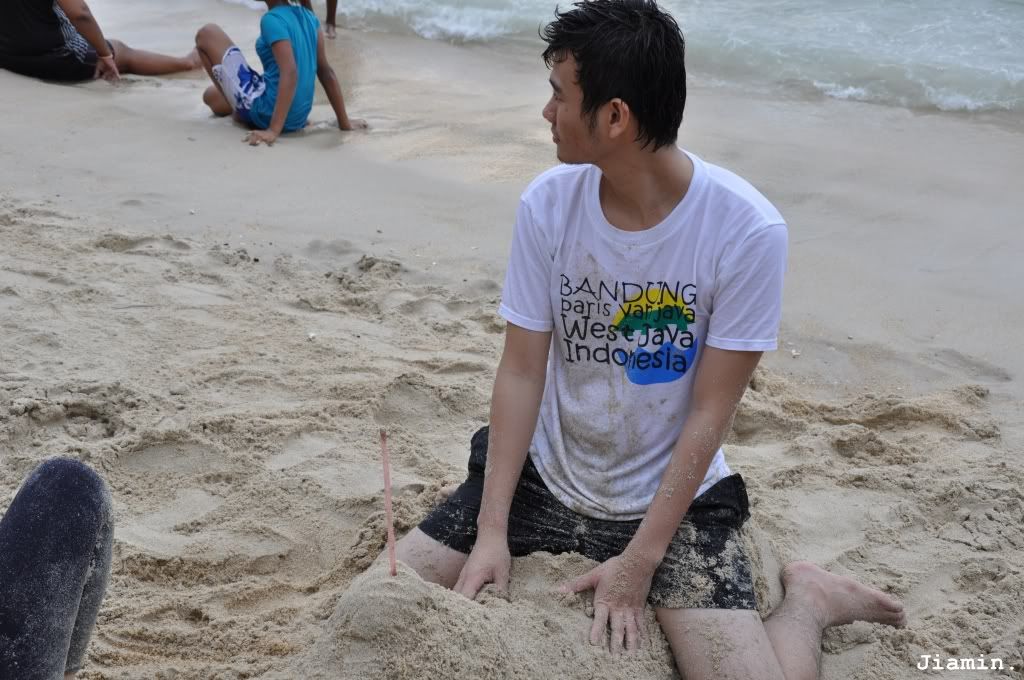 Helmy intended to do something pretty wrong but since there're so many kids around, he's prohibited from doing so. Sitting on Fahmi explained everything perhaps? XD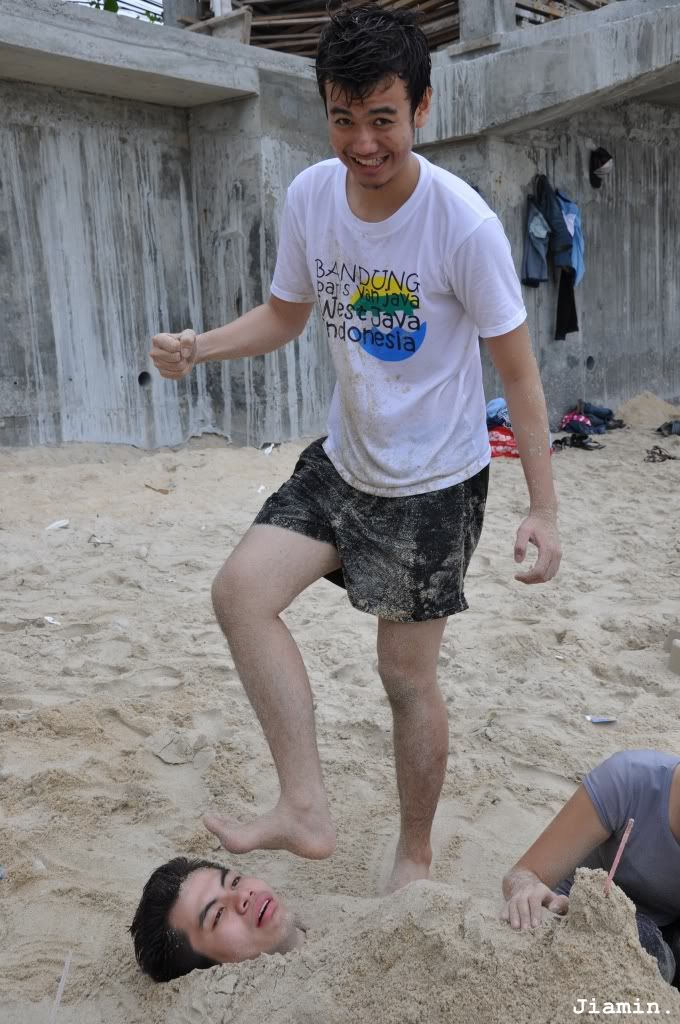 Helmy used to be sooooooo damn nice to his friends around and he even treated Fahmi in this way. Poor Fahmi! XP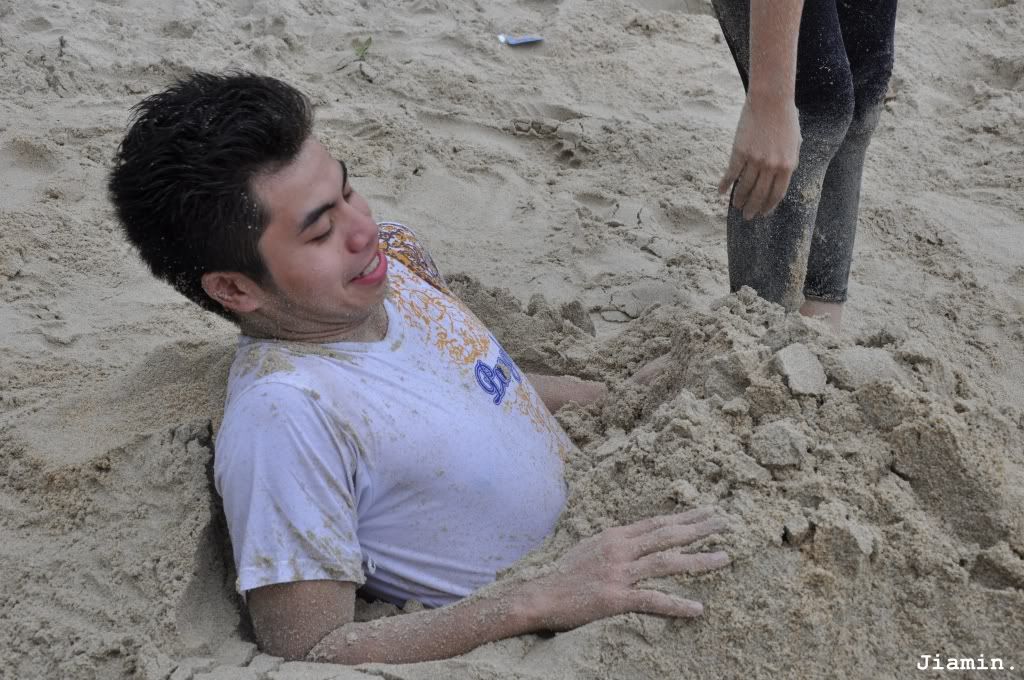 We actually sat around him looking at the way he came out from the deep hole instead of giving him our helping hands. Not only Helmy, we're too his awesome friends! XD
And they're the awesome people to hang out with. :D :D :D
x.