Before I continue my blog with what kind of activities we had done, let's talk a bit about what they have in Teluk Nipah even though I've summarized a little bit about it
here
.
Teluk Nipah is basically a place with Malays all around that you can never stop seeing them everywhere. In fact, it's more like a modernized village without Astro, computer and all sorts of high-tech things that you can think of. Different kind of water sports can be easily found by the seaside, with the stalls being set up along the roadside and with the owners of the stalls hawking their wares in the street annoyingly. Whilst for food, most of the restaurants or stalls are selling fried rice,
asam laksa
,
roti canai
,
ikan bakar
, and anything you can find in any Malay restaurants.
Unfortunately, the whites that can be seen around Teluk Nipah are not as sexy as those with bikinis. Guys oh guys, don't be disappointed! All you have to do is to walk a little bit further in case you wish to fulfill your eyesight. I better run. XD
I told him to stand there for me to take a photo of him, for me to keep in my laptop. Teeheee! :P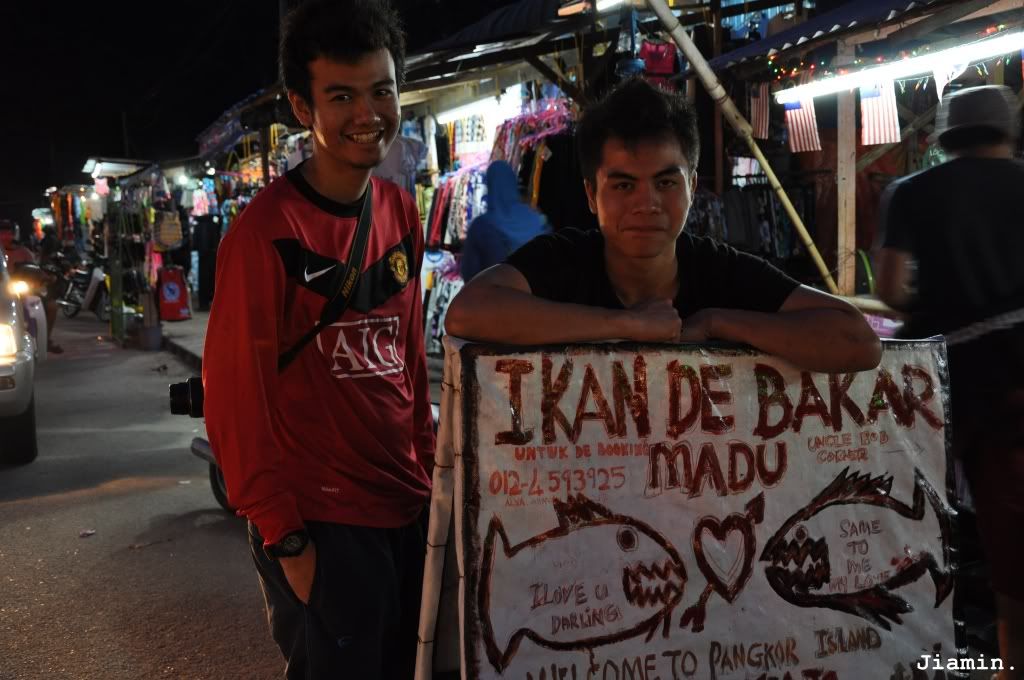 The people in Teluk Nipah are pretty creative, to be frank, and their creativity actually made me laugh in my sleeve. Mummy, can I know which kind of fish looks like this?
Alright, stop being mean. :P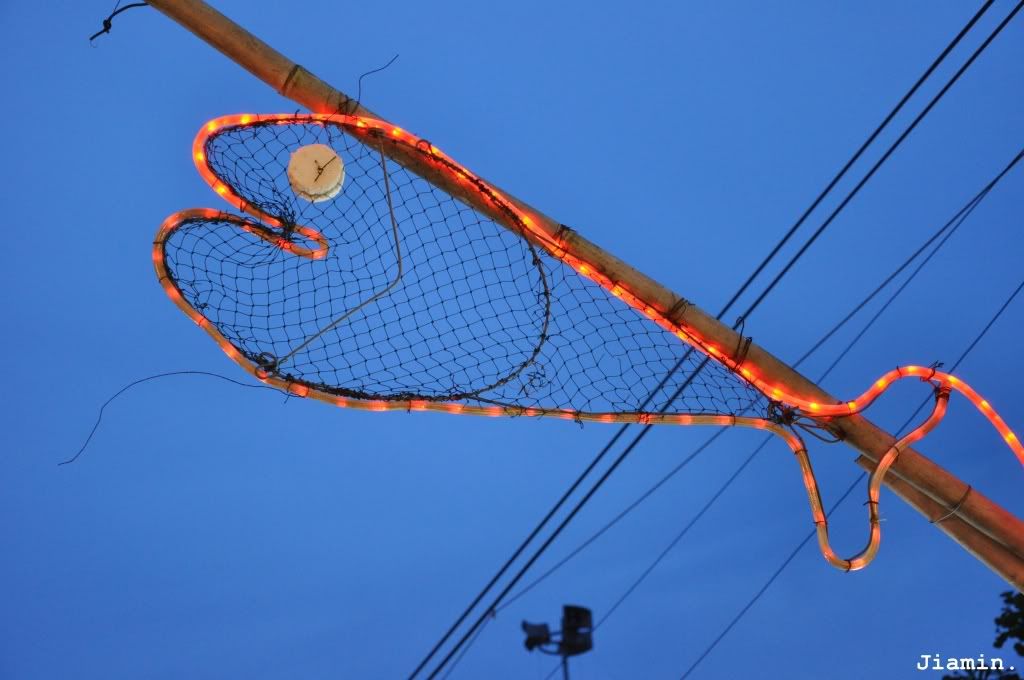 Those kind of funny fishes are what they used to attract the tourists, perhaps? The funnier they are, the more attractive they could be.
Fahmi told me to take a photo of him with this bikini but once I was done, a lady from the other stall got kind of mad and said, "Pakai lah! Pakai lagi cantek!" Not exactly the same but yea, she said something like that to him madly. She's at the change of life, I supposed.
Here's where we had our very first dinner in Pulau Pangkor. I seriously have no idea why the people just simply liked to ignore their customers, even when we wanted to make payments. Nevertheless, the people over there are generally very friendly to all the travelers. :)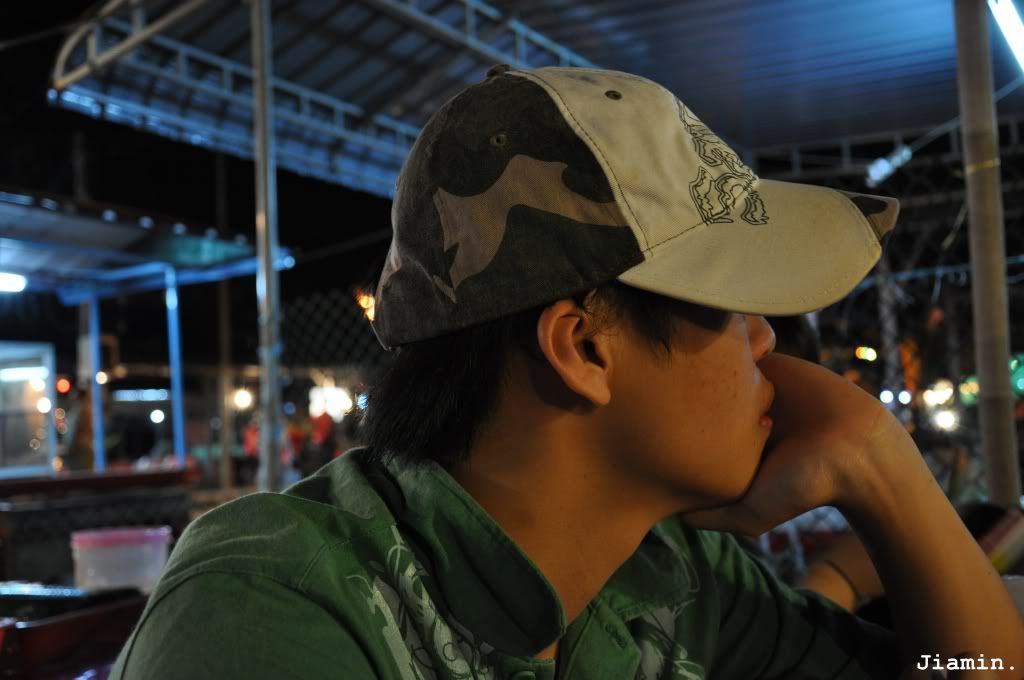 Truth to be told, I never liked to drink iced Milo but when I was in Pulau Pangkor, surprisingly, I ordered iced Milo for a few times because they're not too concentrated. Yes, I hate those of concentrated ones.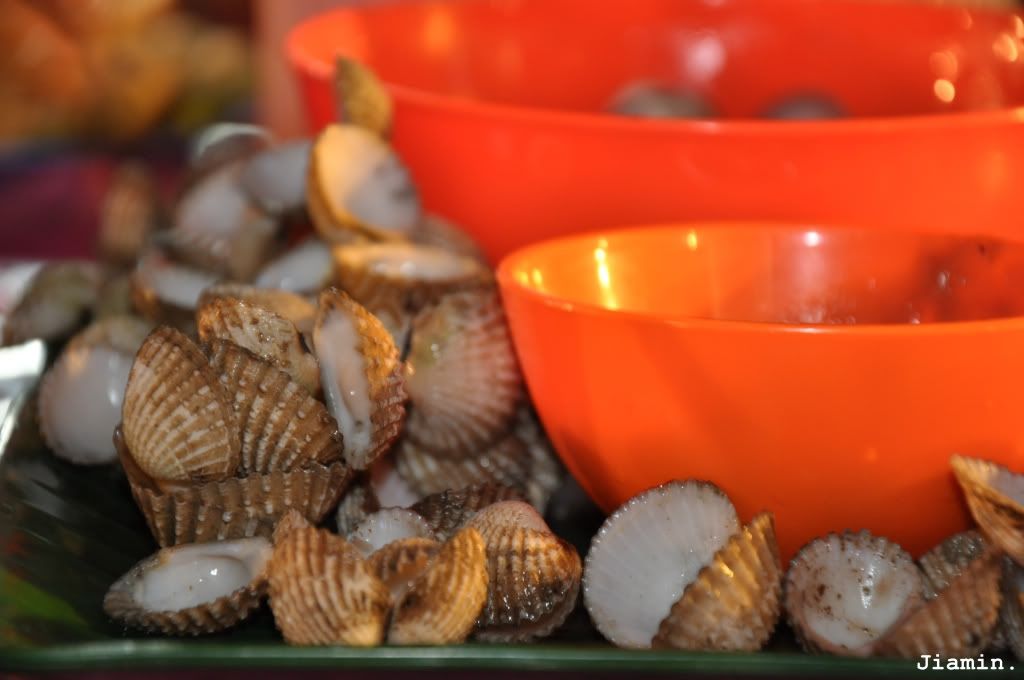 They ordered blood clams every night but I never eat them because I personally think they're so disgusting. :X
This pak cik was damn lazy that he used electric fan to make the fire wtf.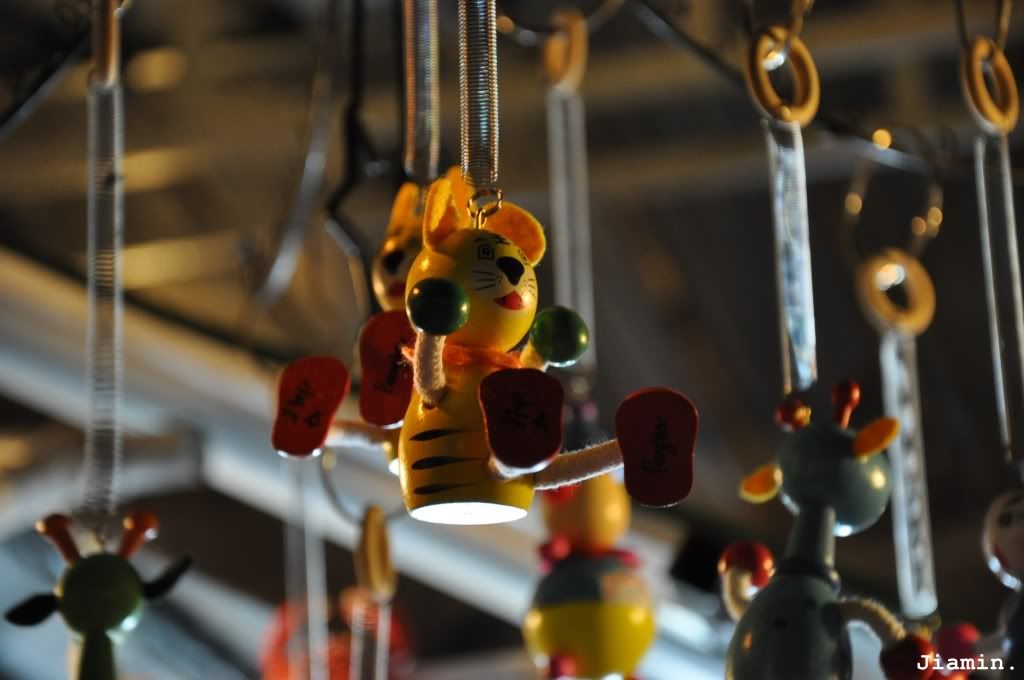 Apart from foods and snacks, there're many stalls selling souvenirs but sadly, I didn't have enough money to buy one.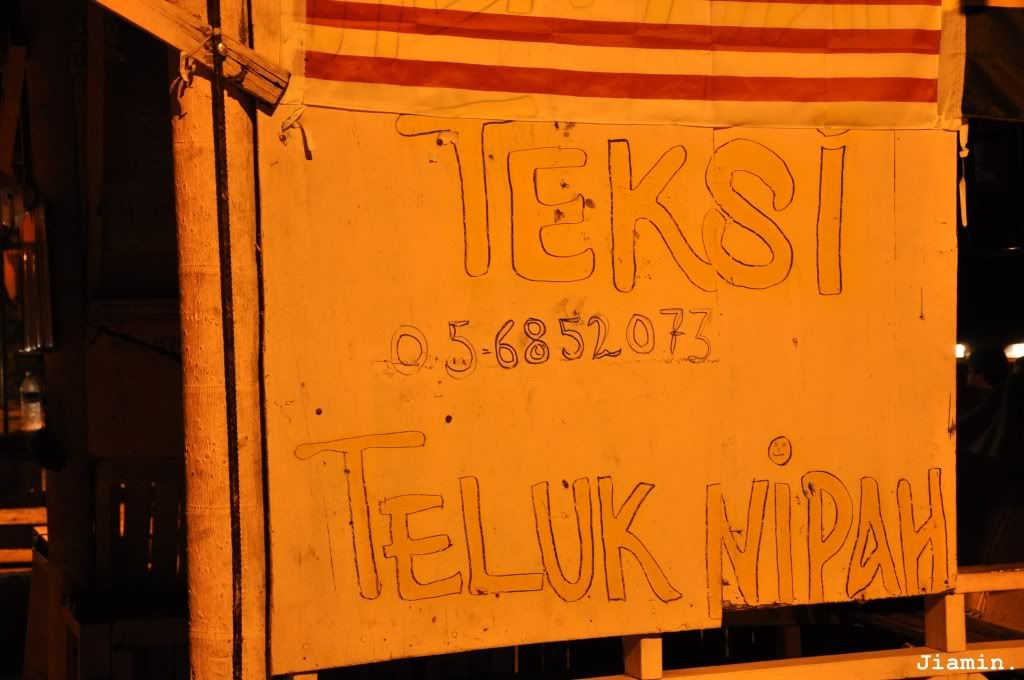 You can call them if you need a taxi, which is actually a van in pink.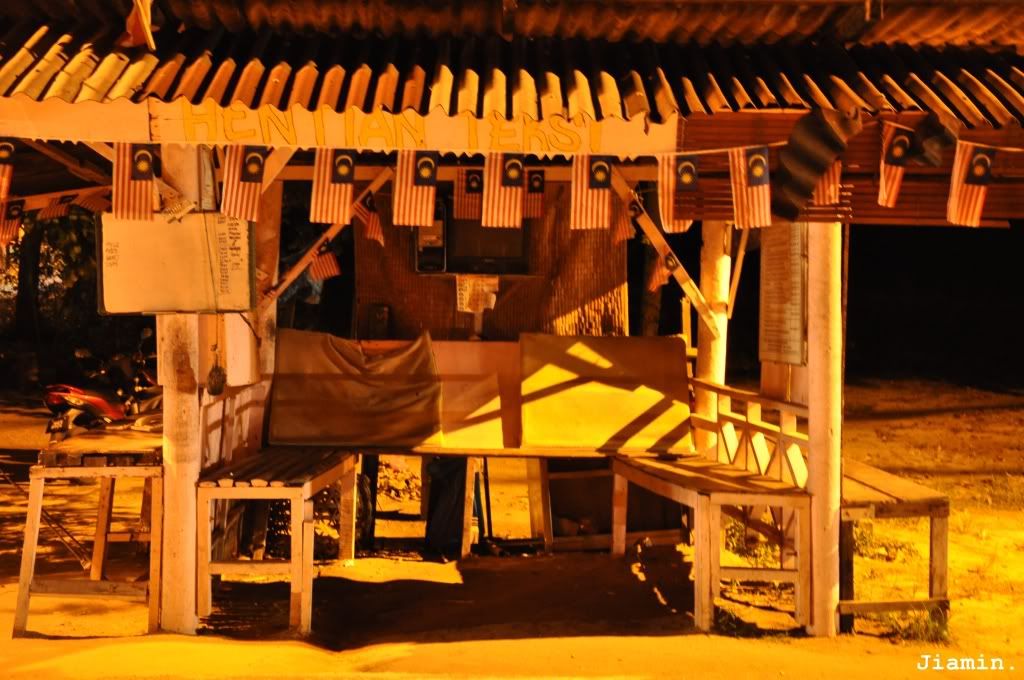 In case there's no more taxi, a poor taxi station is provided for you to wait and to take a break. Oh wait, they seemed to love Malaysia a lot, eh? X)
If you think that's the end of my exploration about Teluk Nipah, you're wrong. I went back to my room earlier because the Mat Rempits are getting increased during night time until I was too afraid of them with my camera hanging on my neck.
Stay tuned for more information about Teluk Nipah, which is coming up next. :D
x.