How long have you not been going back to your high school or perhaps, secondary school? Truth to be told, I haven't been going back for almost one whole year ever since the last time I went back, which was someday I have totally forgotten wtf until some of my teachers couldn't recognize me anymore. :'( Seriously, this old teacher had been teaching me back in Junior Year 3 (2007) and Senior Year 2 (2009) yet when I was greeting him happily that day, he scratched his almost-bare head while walking towards me and asked, "Forgot already
oh
. Who are you
ah
?" I should've shown him my beautiful middle finger and scolded, "
NAAAH
!" at the moment. :(
Anyway, I went back to my high school, namely Chong Hwa Independent High School (that's why I always say CH instead of the full name) in Jalan Ipoh, Kuala Lumpur because they were having a ceremony held to signal the beginning of another school semester. For God's sake, it was slightly too late to be held as compared to the pass years but, oh well, at least I could still manage to pay a visit to my beloved high school and not to mention my little juniors who went on duty throughout the ceremony with their full uniforms that definitely made them all look like angels.
Let's scroll down to see what I have flashed back to, with photos for sure.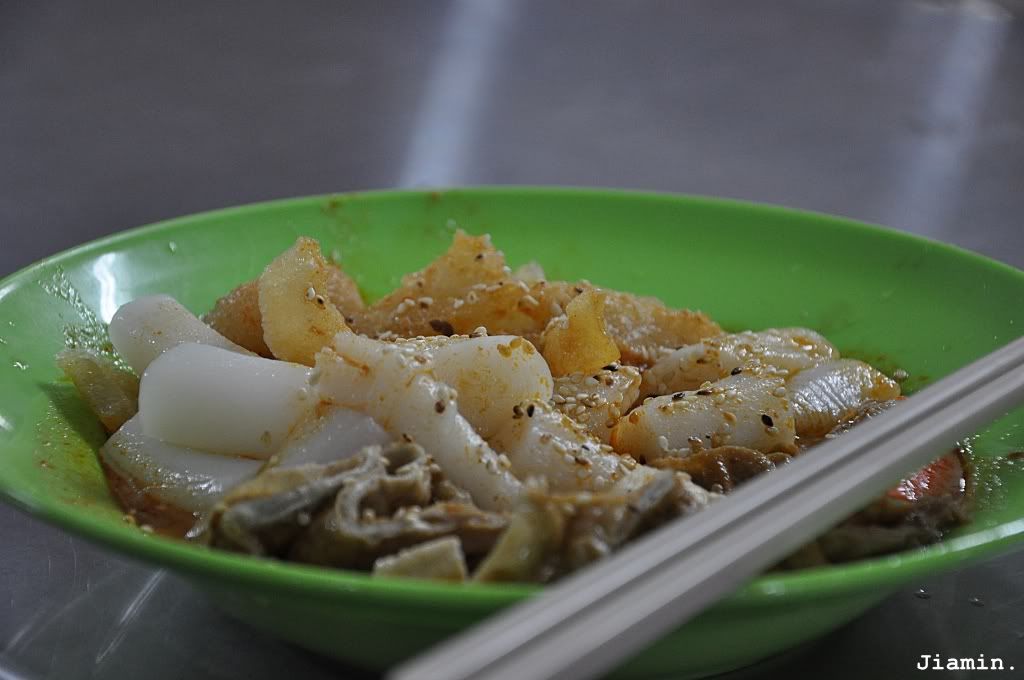 It's one of my favourite foods amongst all that can be found in the canteen, chee cheong fun with the not-spicy-at-all-but-watery curry. In case you don't know, I eat spicy food but I wouldn't be able to accept it if the food is awfully spicy. Please ask the One who created me to be like this if you're willing to know why. :P By the way, this plate wasn't mine but it's the Badman's with a little bit of what I wanted him to take for me to fulfill one of my satisfactions.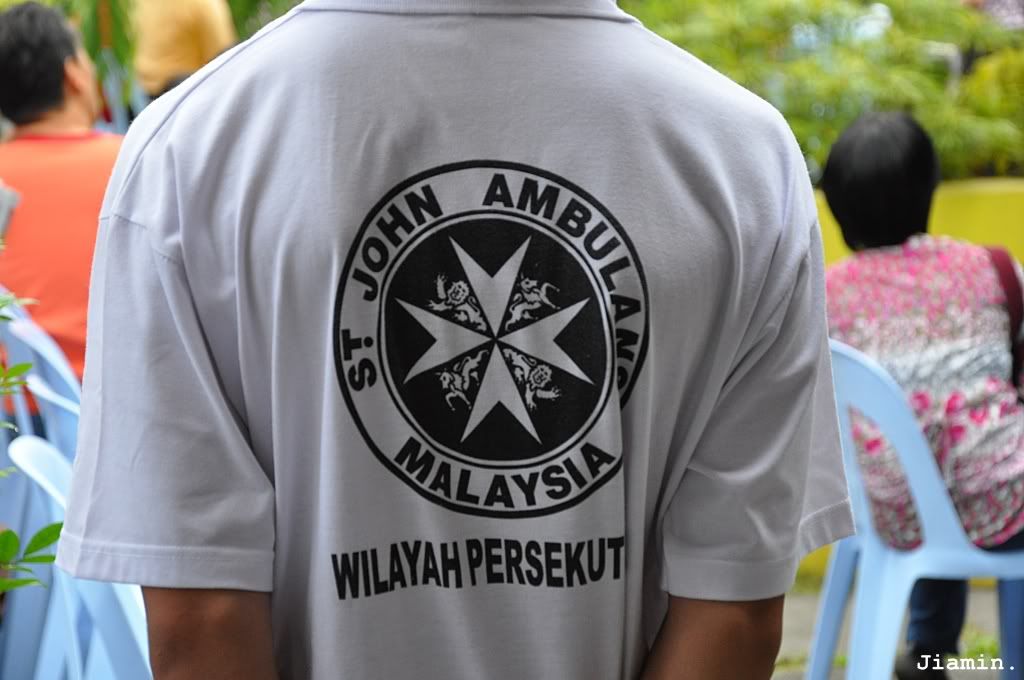 Seeing this boy standing near the place where I was at made me think of the olden days when I was doing the same thing as he did. Please take note that that's not the full uniform that I meant above, he's just a recruit who either hasn't passed his exam or his full uniform hasn't been done.
They're indeed the great papas and the great mamas who were willing to waste their time listening to whatever rubbishes the principal said, just because of their lovely children. My parents never did so, except for the time when I was a commander of a marching performance right in the middle of where the people would pass by. They came on time and managed to see my performance, and I got praised by daddy after that. I might sound like a kid but I believe that everyone wishes their parents to be proud of what they are doing. :)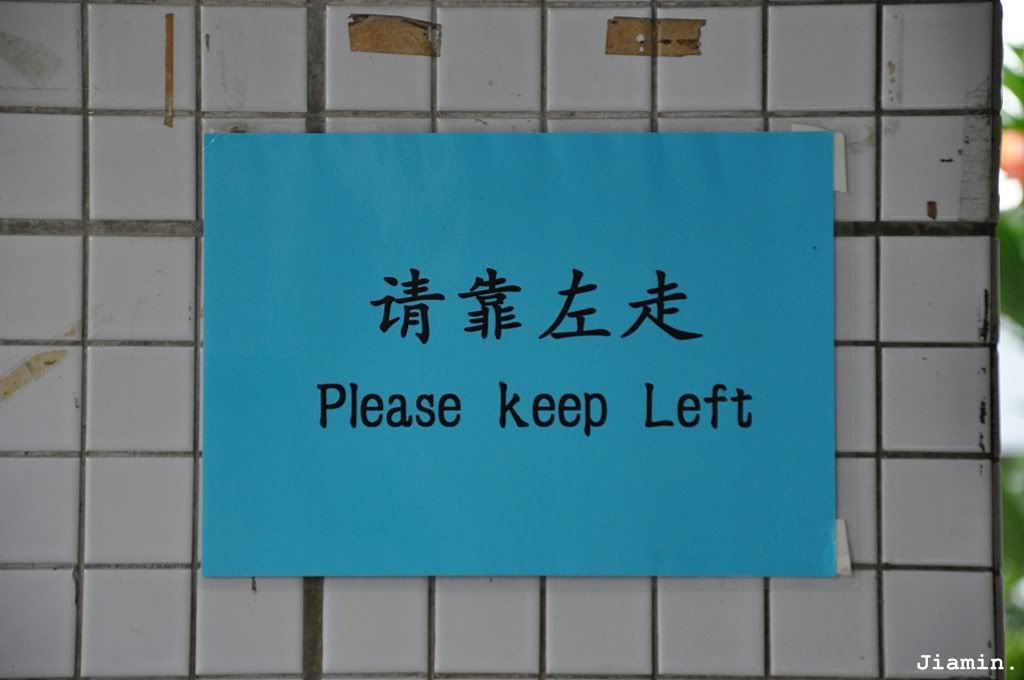 If I'm not mistaken, this was posted at every single corner to remind the students to keep left to avoid crowds. However, people tend to act like Malaysians; they never care about what is written on the paper.
I see candies in this photo, what do you think? Honestly, this photo simply makes me happy. :D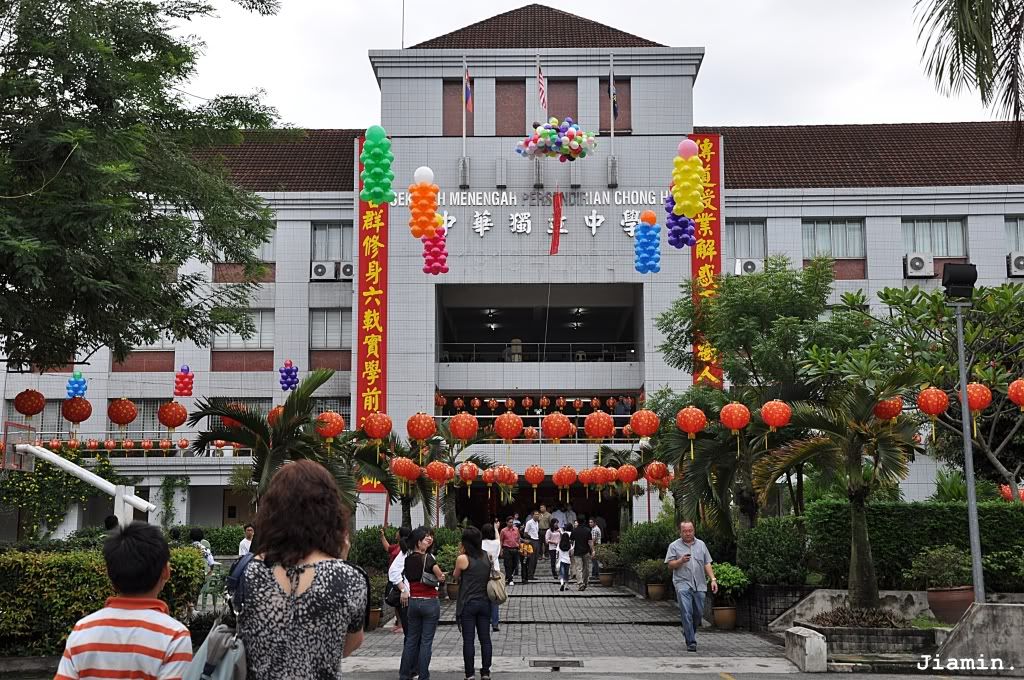 This is the main building of my high school with offices, library, resource center, and a mini hall. This aunty knew I was taking photo yet she still went in front and enjoyed taking photos as if she's transparent wtf.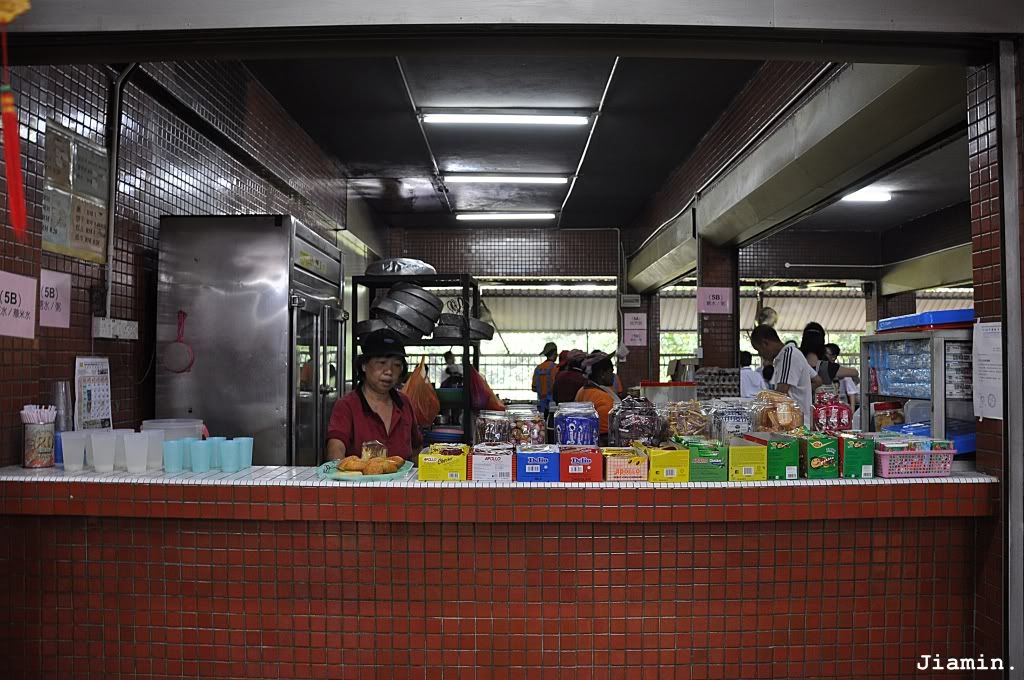 Seeing different kinds of snacks being displayed right in front of the stall made me think of how my friends and I used to buy a few packets of whatever we liked during recesses and eat them secretly or sometimes openly when the teachers were teaching in front. It might be rude in a way but the process was indeed enjoyable. I'm not a good student, and I'm as well not a bad one. ;)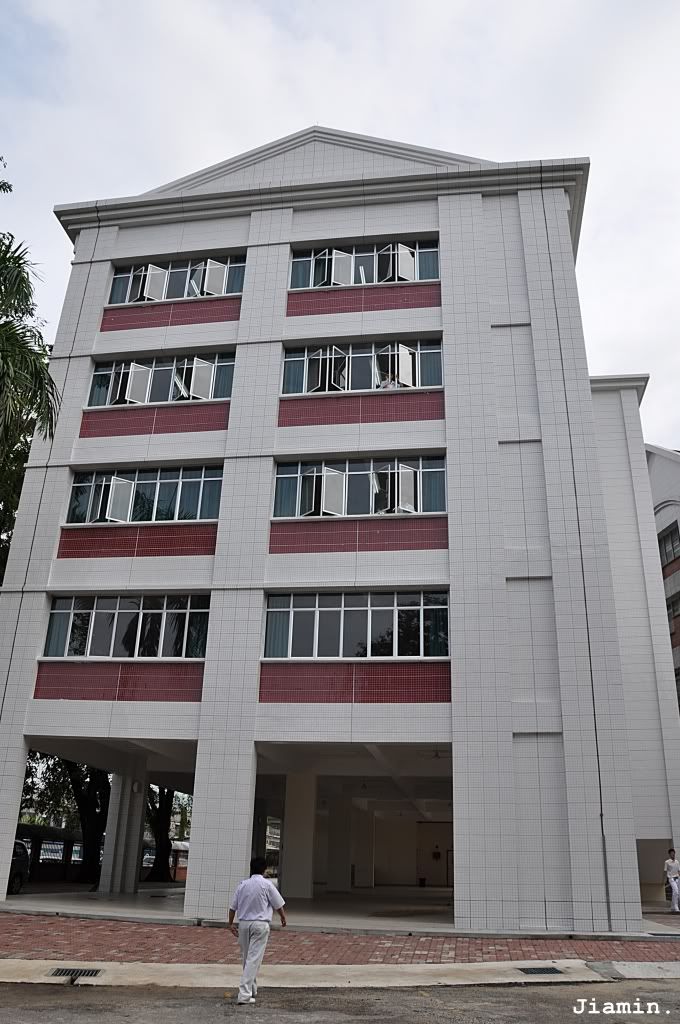 This is the new building that had just been done before the school reopened. It looks slightly different as compared to where I usually studied at. Nonetheless, according to the teachers and the students on Facebook, this building flood during day time and it leaks water at night. Tell me, how terrible it is.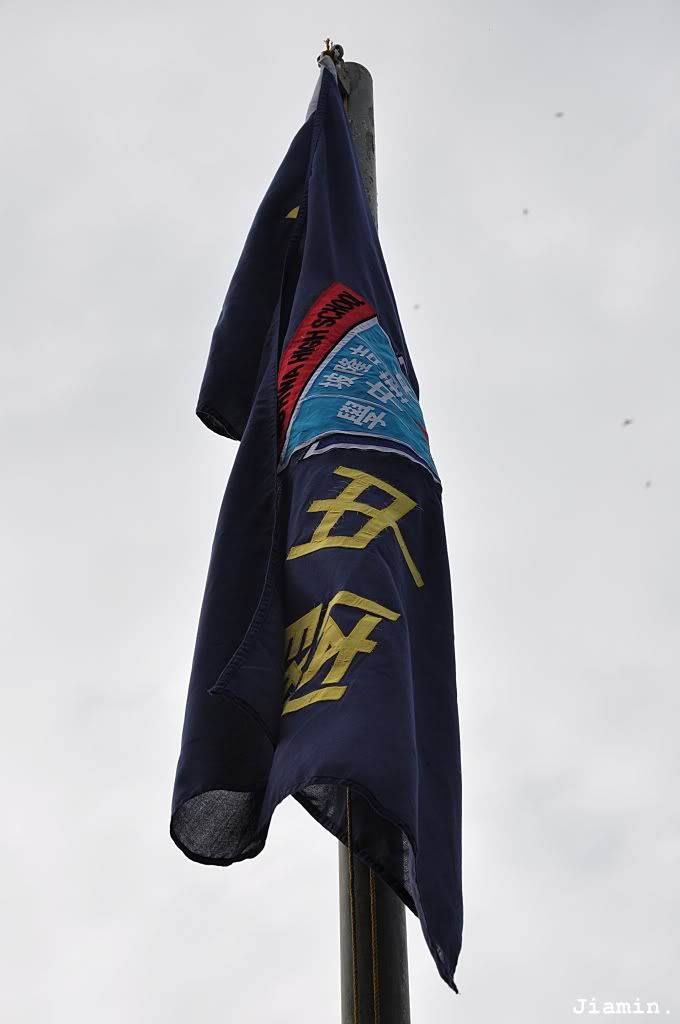 This flag has obviously tells everything. In case you couldn't read Chinese words, my school name is written on the flag, which is Chong Hwa Independent High School, together with the new school badge. Truth to be told, those who were using the old school badge like me are going to miss the badge pretty soon because I realized that the students who are still using the old ones are already in Senior Middle 2, preparing to take their SPM this year.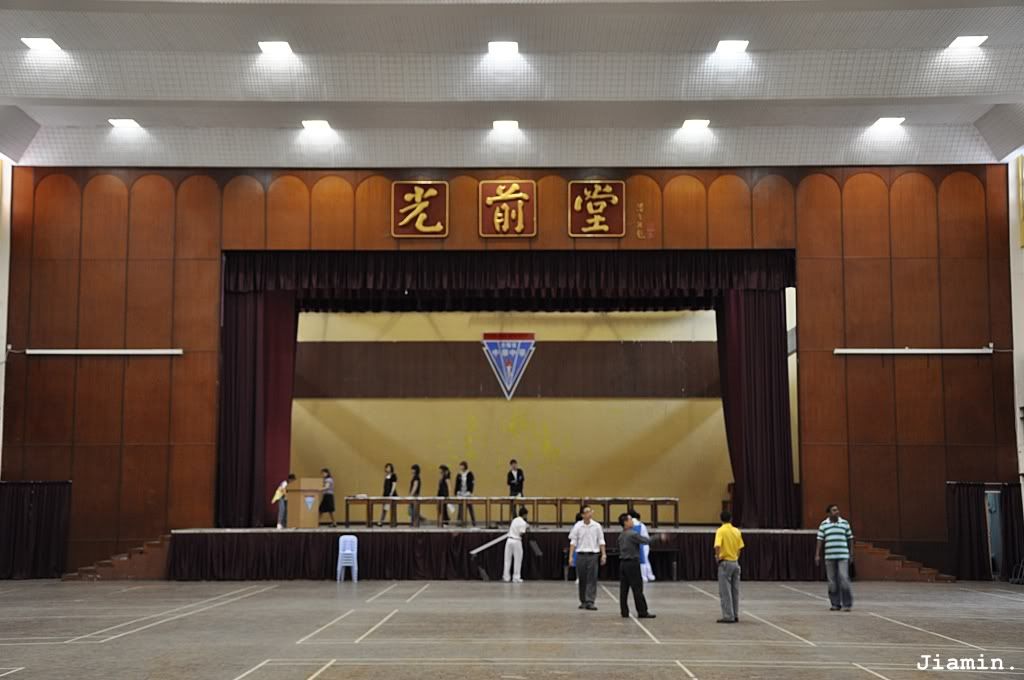 This is the main hall of the entire building, namely Kong Chen Hall, which sometimes the people would organize wedding dinner here. I'm not sure about what so nice about this hall but still, I miss the days when we had our Physical Education (PE) during rainy days and when we had our assemblies, lectures and all sort of things that only invited students of some particular grades due to the size of the hall. In the evening, people from everywhere especially the seniors tend to play badminton in this hall, and it's as well the time for one of the oh-so-famous PE teachers to check if there's anyone playing badminton with school uniform on.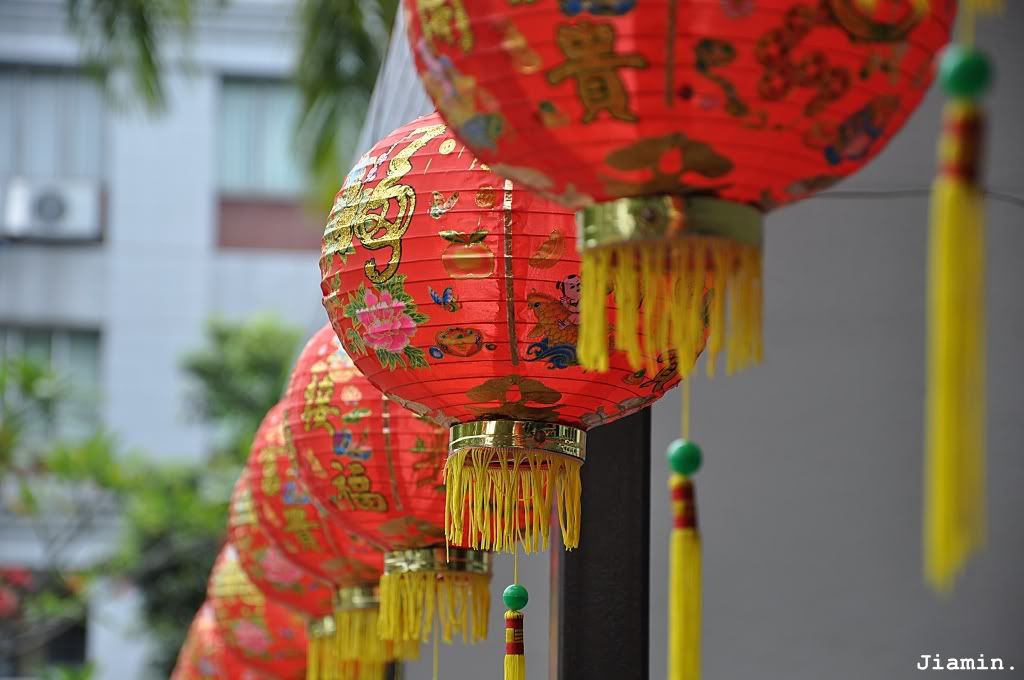 They are so used to hang all these lanterns everywhere beside the corridors before Chinese New Year, every single year.
I found it bored to just walk around and around seeing the kids chasing each other along the corridors or perhaps standing at a corner staring at us as if we had worn something wrong. Hence, I decided to pay a visit to Mutiara Complex, a shopping complex nearby, where I usually went back in the days to kill time by walking aimlessly. When it's about time to have lunch, we went to this restaurant located at somewhere not so easy to be seen yet it's always full of students from my high school and that of from Sekolah Menengah Perempuan Jalan Ipoh.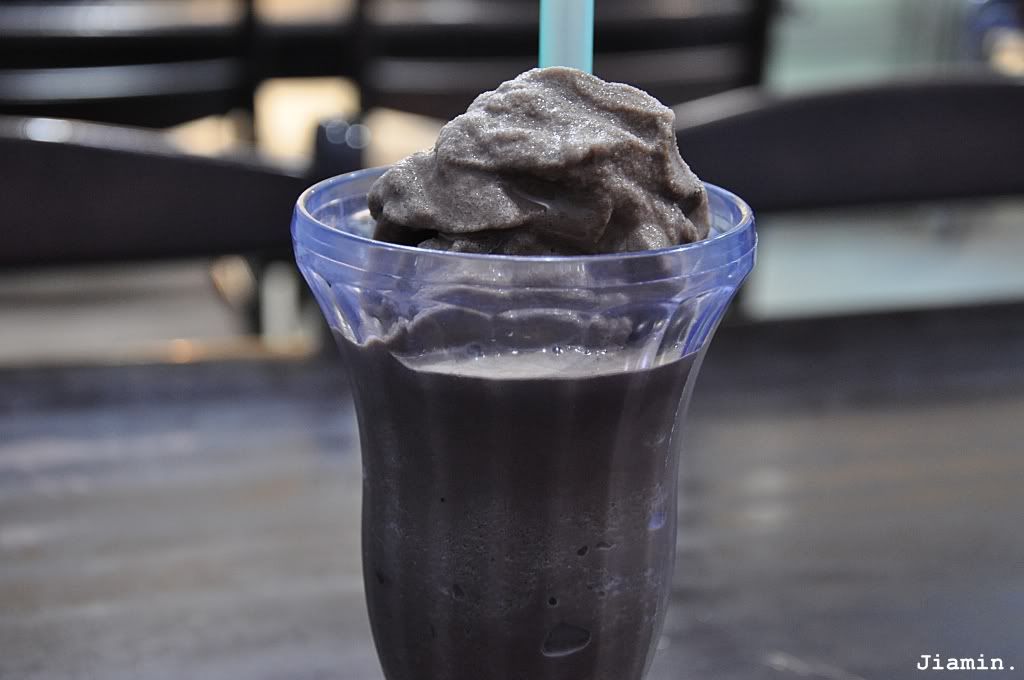 A cup of so-called coffee in love had been something that I liked to order because of how it was named but by the time I went, the taste sort of changed and it's not anymore as nice as how it usually was.
This is what I always meant, their signature kampung fried rice. The taste was still as same as before with the heavenly smell once it was served. The prawns were still as fresh as usual and I went "Mmmmmmm!" when I was eating. :D
One thing that I'm proud of, which is actually unrelated, is that my high school has the same age as my grandpa. What I'm proud of is not that my high school has been established for 92 years, but it's all about my grandpa who is still staying healthily and happily until today. Even though he needs a crutch to support him whenever he walks nowadays, but it's all because of an incident that happened more than one year back, which was when he was still 90. Whenever I think of my high school, I think of my grandpa. :) It might be too random to suddenly talk about my grandpa but, you know, I don't care because I'm not even writing an essay.
If I get to go back, I would really spend my time in my high school, as long as there's event going on because no one would ever like to sit at one place and wait for hours doing nothing like a fool. I'm surprised that one of my recruits commented on my chat box, telling me I've become prettier and prettier. Hahaha! I laughed, yet I was feeling good to see her comment appearing on the chat box. Thank you, Pei Xin! :D You all would definitely see me again! Don't worry. :')
x.