Good day peeps! Sorry for not updating my blog for a while after the first part of my trip to Batu Caves because I have been stuck with another Korean drama lately. Don't kill me please! :P So let's keep the story going, shall we?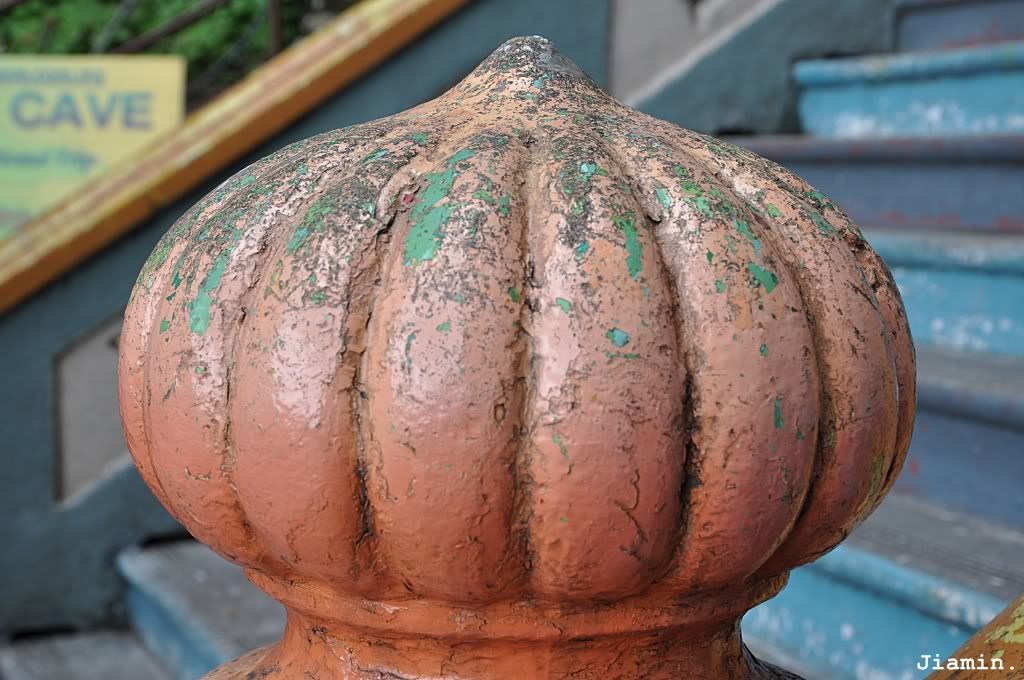 Does it look like a pumpkin? :) Yes, I called it as a pumpkin but if it is something related to a religion, I'm sorry for saying so. Anyway, it seemed to be something that sort of saved my life because, for your information, I'm afraid of height which is not proven by any doctor. It started since a few years back for no reason. By hugging it whenever I met it, I felt the sense of security.
Alright, I sound so stupid here.
This Dark Cave is located below the Temple Cave, which is like a few steps down from the Temple Cave. We intended to pay a visit but if we're to take the educational trip, it costs RM35 per adult for a 30-minute guided tour. Man, this is too expensive! :(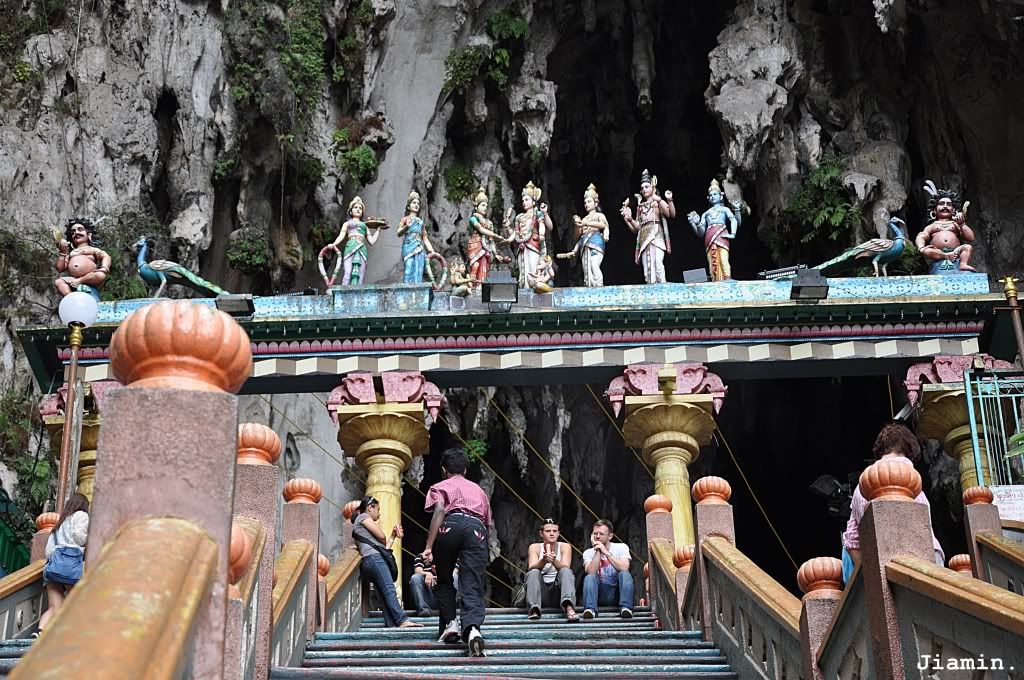 Obviously, this is the entrance of the Temple Cave with some whites sitting in the middle chitchatting and enjoying the view.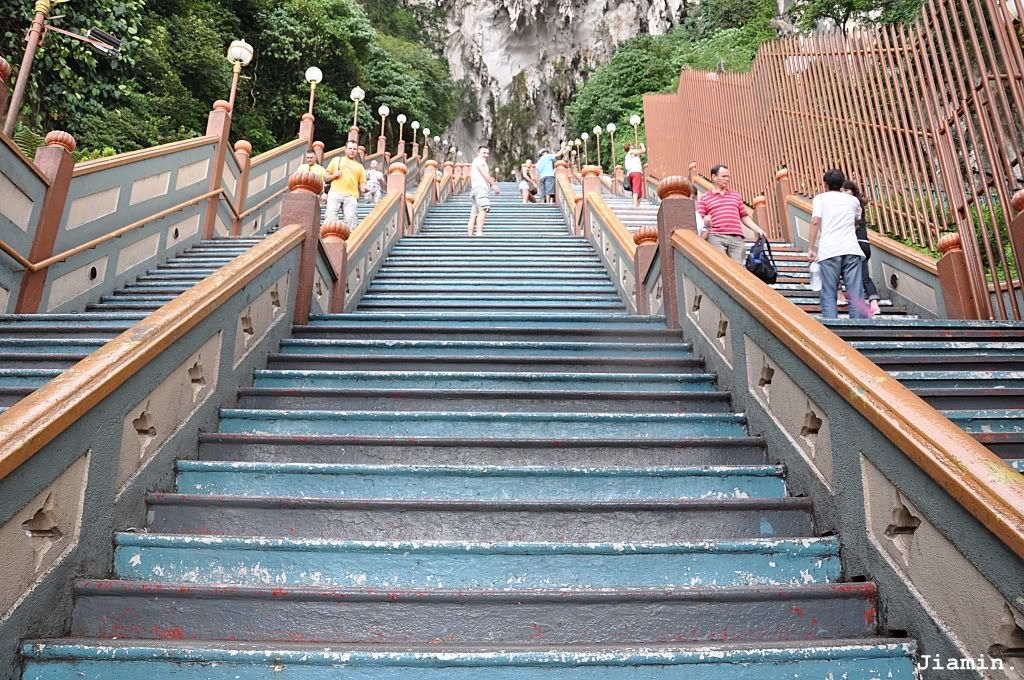 Don't ever faint when you know that this staircase has 272 steps. If you are willing to challenge yourself, go and try it out and I believe that you will definitely make it at the end.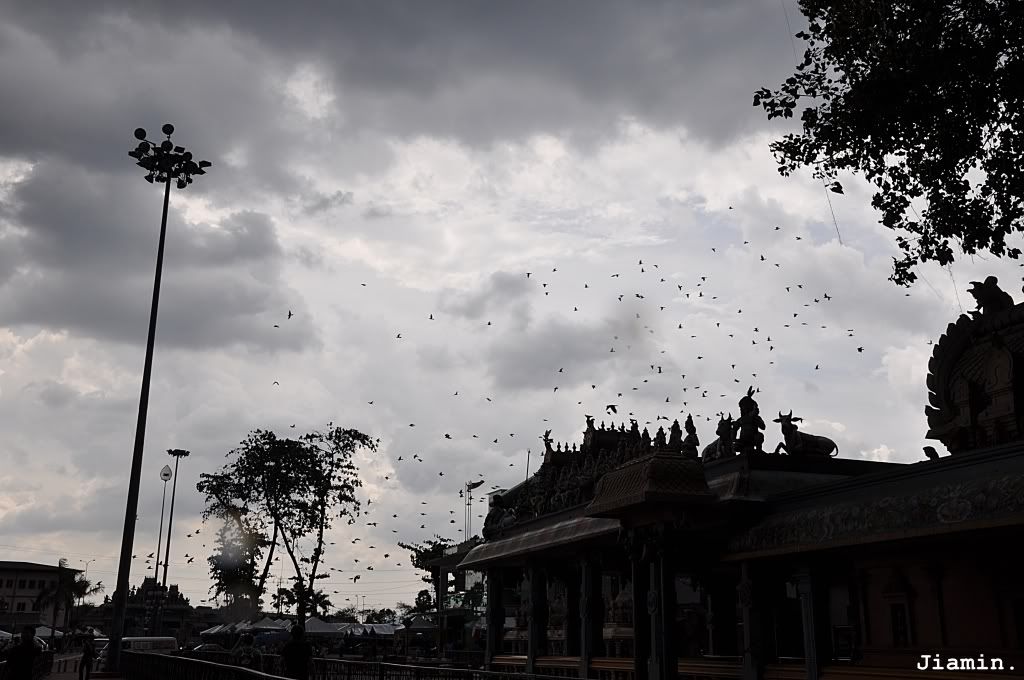 Before it started raining, and when the wind blew, the pigeons all flew away thus this photo was taken.
Several donation boxes can be seen at certain corner but they might be thought as dustbins because of how they look like. If you hadn't realized, there's spelling error in the photo above.
This is like calm before the storm wtf because of how the sky looks like in this photo but if I'm not mistaken, it's either before the rain started or after.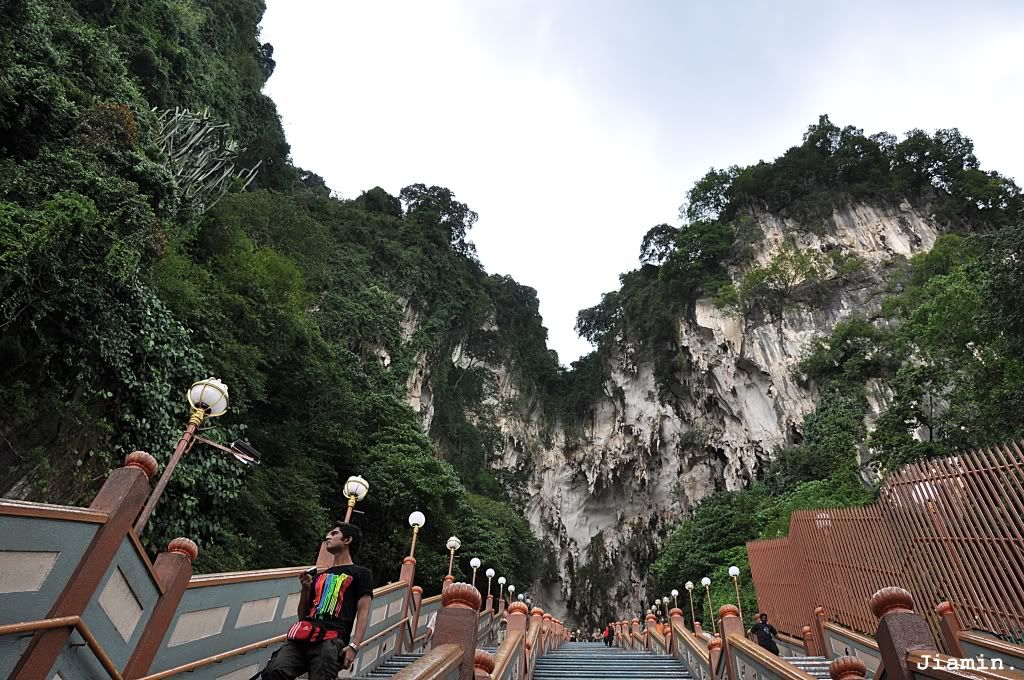 These Indian people were delivering boxes of mineral water from the ground to the Temple Cave, some with shoes on and some with barefooted. Most of them delivered two boxes by two boxes back and forth under the scorching hot weather until it started raining. WOW!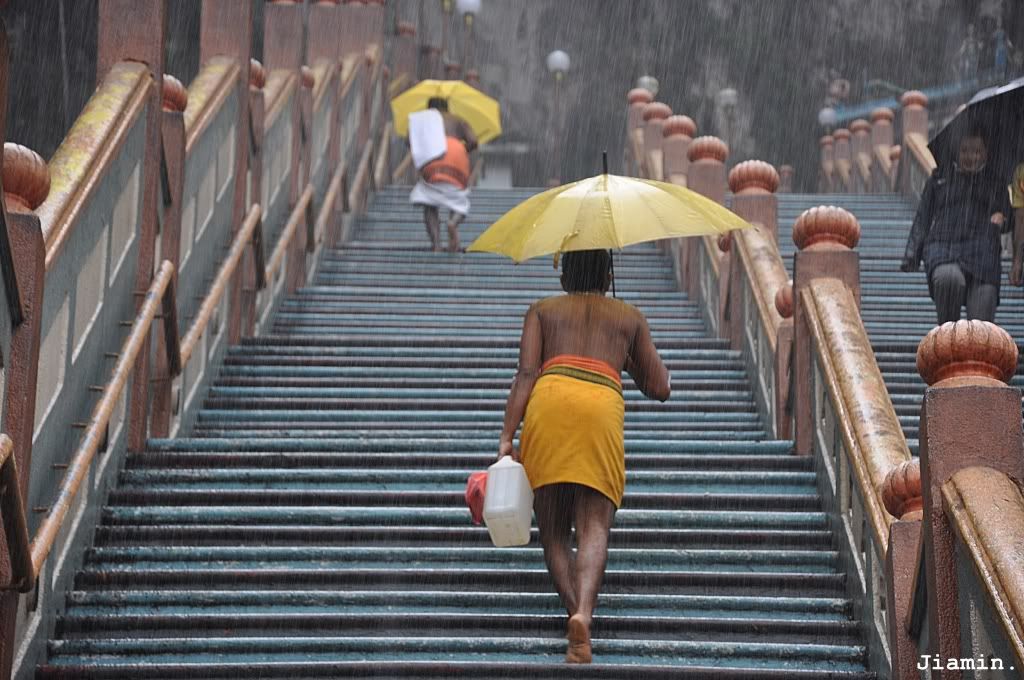 These believers of Hinduism climbed to the Temple Cave even when it was raining heavily outside, to pray, I supposed, with only an umbrella to prevent them from getting wet and half-nakedly under such a cold weather. It's indeed something that attracted me at the moment.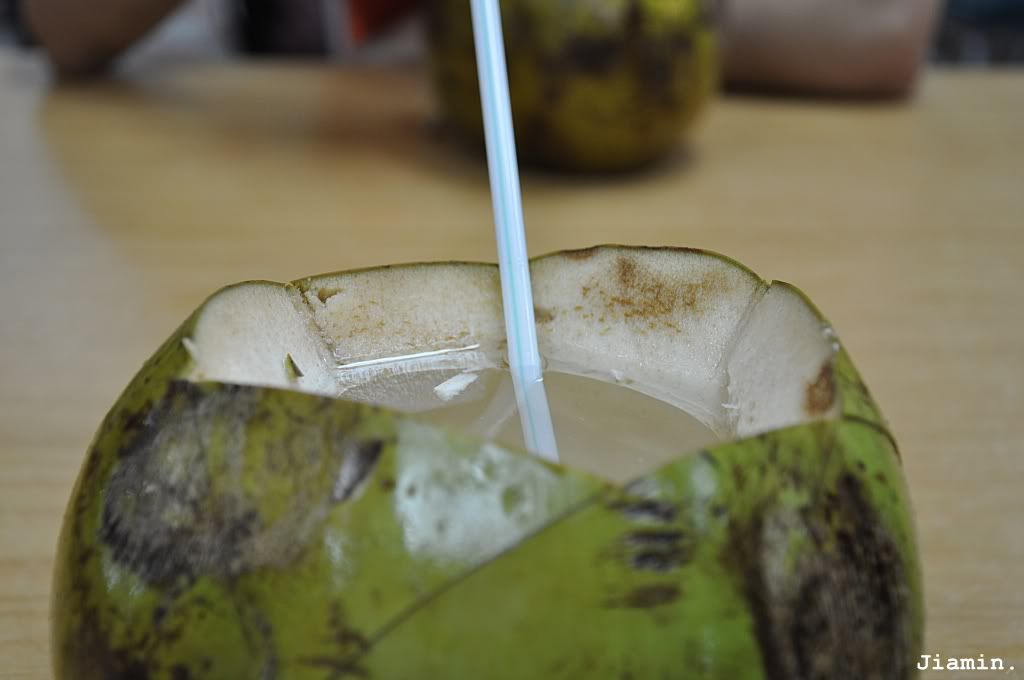 When the lecturer and the classmates were still in the train on the way to Batu Caves, we took a break while waiting for them at an Indian restaurant nearby. I had this coconut drink but seriously, it's the worst coconut drink I had ever tasted so far. Ewww!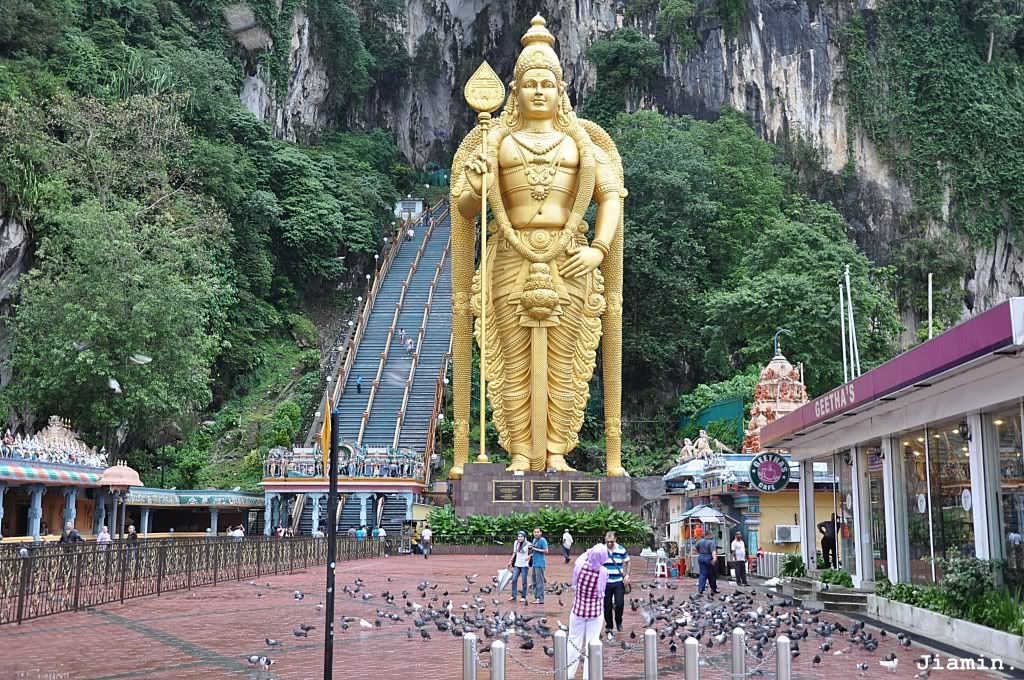 It's so funny that by the time they arrived at Batu Caves, it's also the time we left after signing a form proving that we have attended this visitation. The idea of taking our own transportations to Batu Caves by Taylor's University is indeed very stupid especially for those who're driving. Oh well, hopefully they would realize the problem sooner or perhaps, later. D: Anyway, that's the end of my trip to Batu Caves.
It might sound boring sometimes, but if you're to be there, you might have seen how excited I was to be able to finally step on Batu Caves after passing by it for so many years, since the day I was born. It's one good memory even though I couldn't get to enjoy together with my classmates.
So, what do you think about this? Would you feel like going? :D If your answer is a yes, you should really try it out because it's worth a visit. :)
Goodbye, Batu Caves!
x.