Perhaps I'm way too late to ask this but still, how's your first day of 2011? :)
My 2011 started off with an awesome date with my awesome man around KL city, with crowds everywhere until I sort of got mad of it because I dislike to be squeezed in between smelly armpits. FML! I didn't even dare to hang my DSLR on my neck in case someone tried to rob me on the street wtf. However, like I said, the overall date was still pretty awesome because of how he tried to make me feel better in his very own way and how we enjoyed ourselves doing window shopping without buying one single thing even though everywhere was having sales.
Apart from that, my 2011 also started off with nice foods at Lot 10 Hutong Heritage Food Village. We used to call it 十号胡同 in Chinese, in case you couldn't figure it out. By the way, it's a place as similar as food court but the arrangement of each stall might make you get lost inside. It's a place where different kinds of Chinese foods can be easily found, such as fish head noodles,
pan mee
,
bak kut teh
, and et cetera.
P/S: Please be sure that you have had your dinner earlier or else, the following photos might make you drool.
Teeheee
!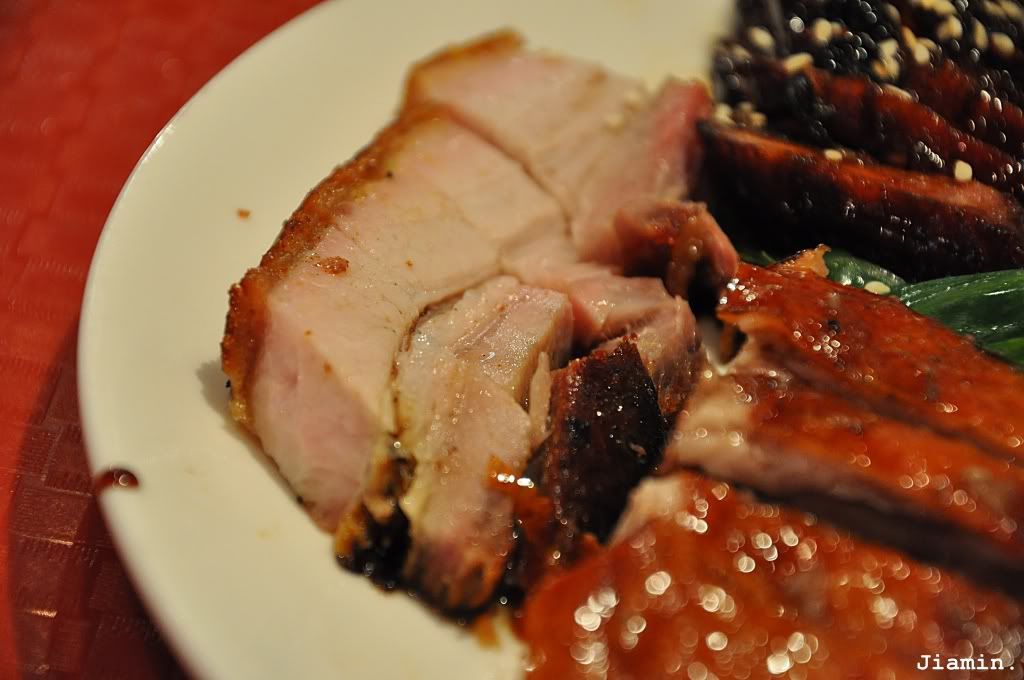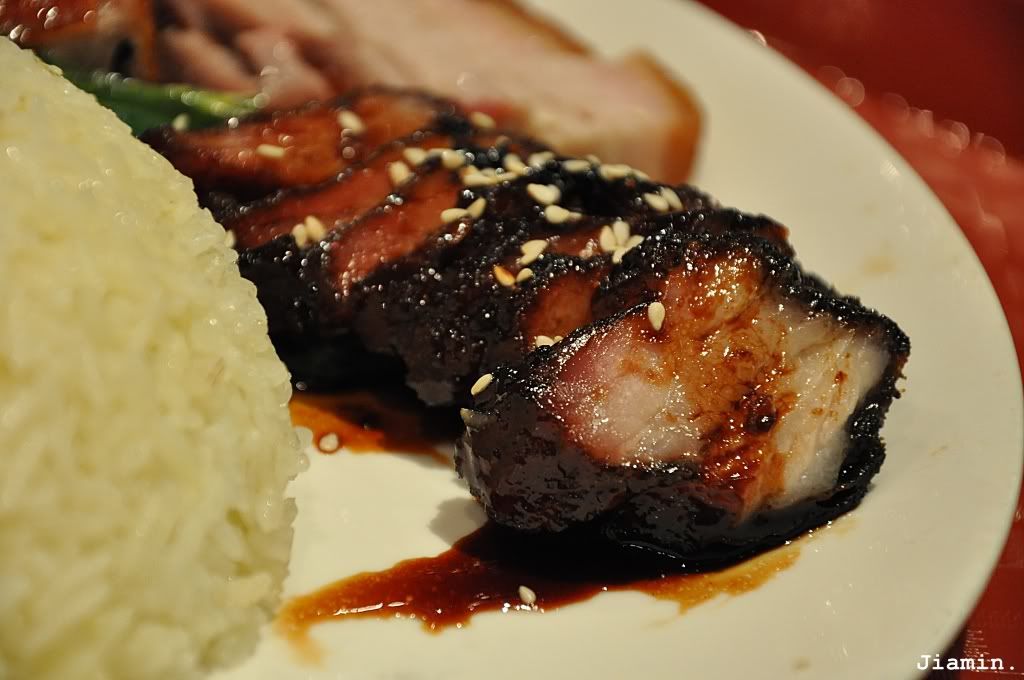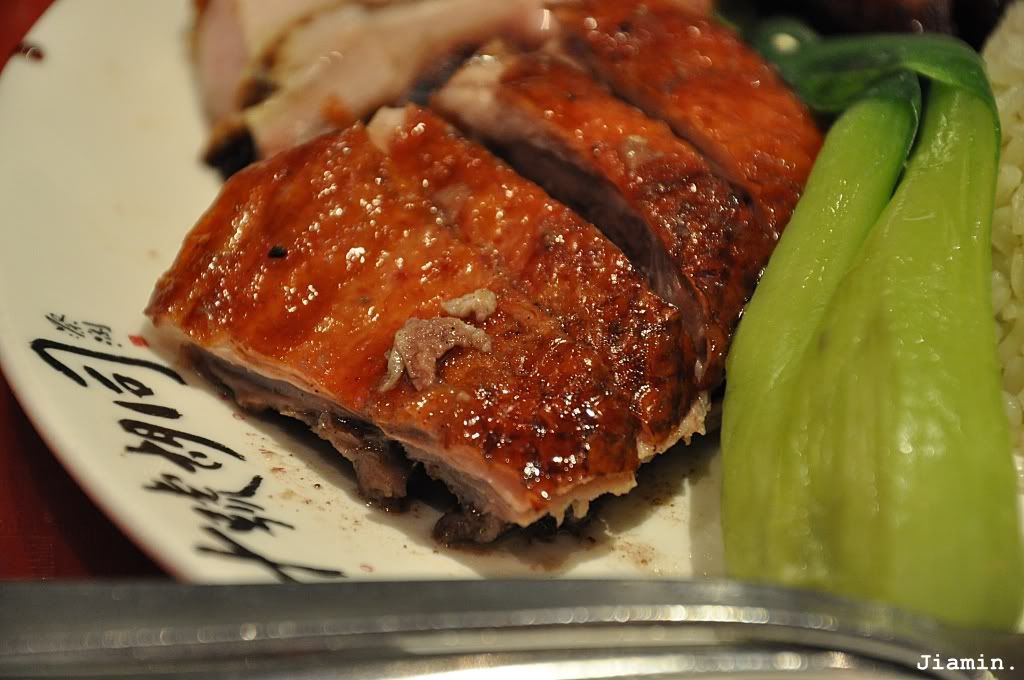 The Badman had something called 三拼饭, which was like a plate of chicken rice but with three types of meats. As what you can see, there were two types of pork that we called them siew yok and char siew respectively, and roasted duck. Frankly, the char siew was damn delicious that it was neither too much fat nor too less. Nevertheless, it cost him around RM14 wtf.
To all Muslims, I'm so sorry that these are not halal.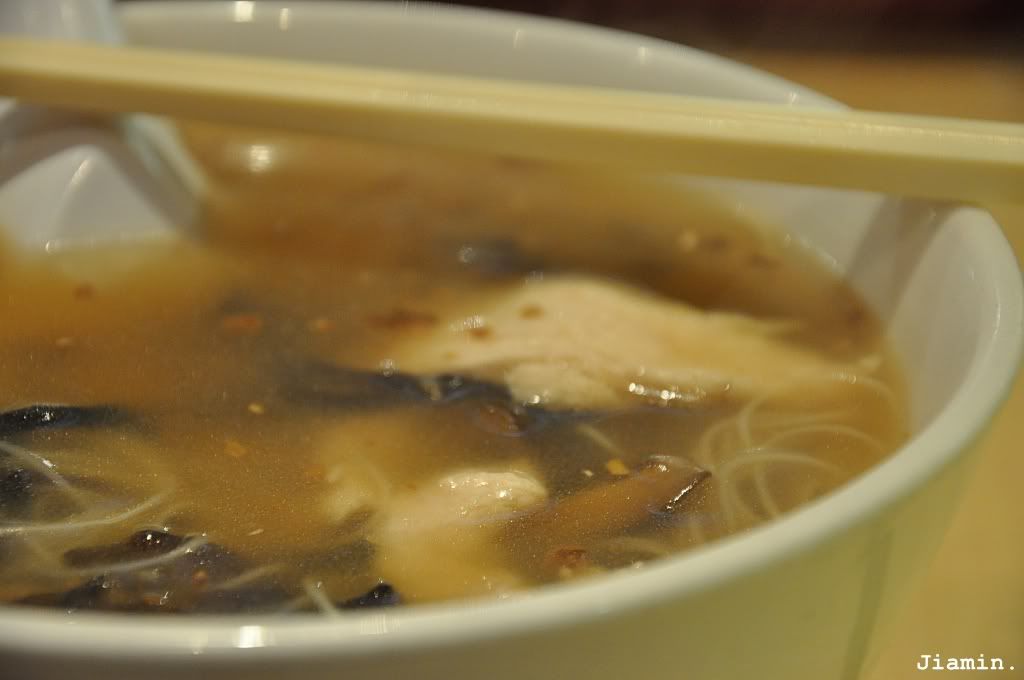 If you're a Chinese, you might have known what I had according to the photo above. Yes, 黄酒鸡面线! After eating a few mouthful of it, I personally thought that my grandma cooks the best of it indeed, because the smell would be way stronger than that of what I had in Lot 10 Hutong Heritage Food Village. But, I enjoyed the spiciness of the soup caused by the ginger inside even though I never like to eat ginger. :P
In the evening, we decided to dine at
The Ship Restaurant
near Sungei Wang and I have taken a few photos of what we had. Unfortunately, due to the distance between me and everything on the table, plus I was using manual instead of auto; all the photos taken were blurred. :'( So yea, I'm not going to post them on my blog. It's my first try in the restaurant after seeing its outlook for years, anyway. ;)
Thank you, my dear Badman for everything. 3 days more and it's our 3rd anniversary! ;D Time really flies. Even though we would probably not be going to celebrate it at all because we're both having classes, but still, I can't believe that it's already the third one. Several special days between me and him would be happening within the year 2011. Hopefully everything goes as smooth as how everything used to be, I'm praying hard. :)
I love my awesome man! ♥
x.