Good day peeps! How's your holiday so far, especially those who are celebrating Chinese New Year? Thanks to how they treated me, I have been annoyed by the feeling of the heart dropped low these days back in my hometown in Mentakab, Pahang, which I thought I would be so much happier than how I am. The feeling of escaping from the grandparents' house was so strong throughout the moments being hurt, either accidentally or purposely, yet I could only hide and cry all alone. Well, not really alone because of the
Badman
but still, the people inspired me with awe.
Anyway, in case you are reading this, I have to say I have not done anything wrong and I seriously have no idea why you treated me like how you did throughout the days in Mentakab. Even if I have really done something wrong to you or to anyone, please let me know instead of treating me like a fool childishly. Enough is enough!
Enough of ranting; let's return to the original topic. Oh wait, for your information, this wedding dinner was happened last Saturday and posting something outdated has never been something I would do but since it's my brand new experience, it has to be recorded no matter how.
Teeheee
!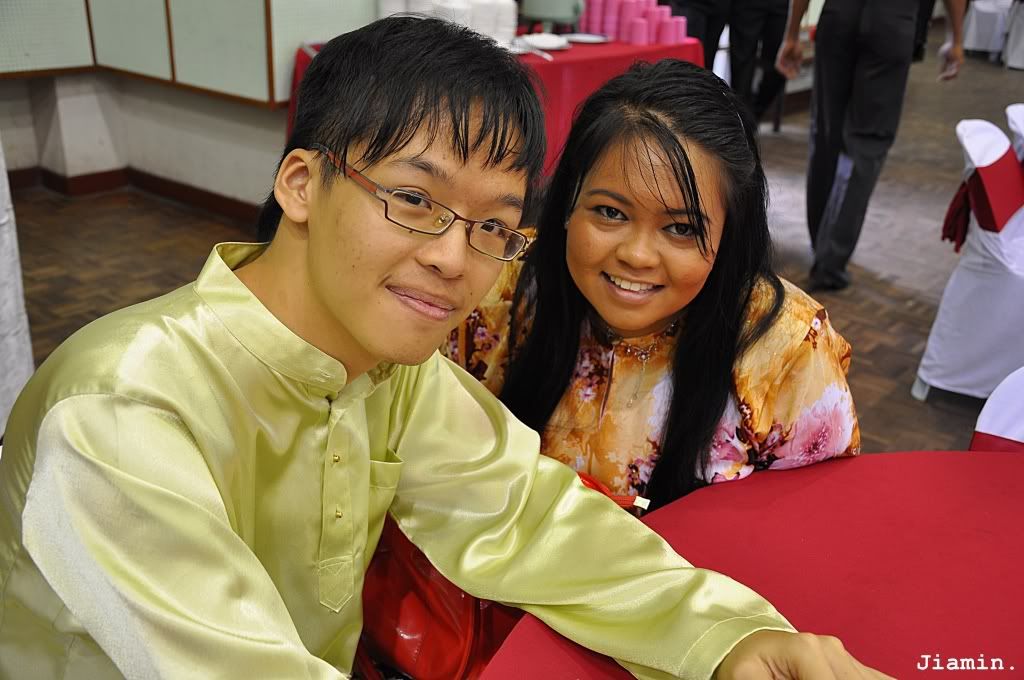 The Badman and Farah.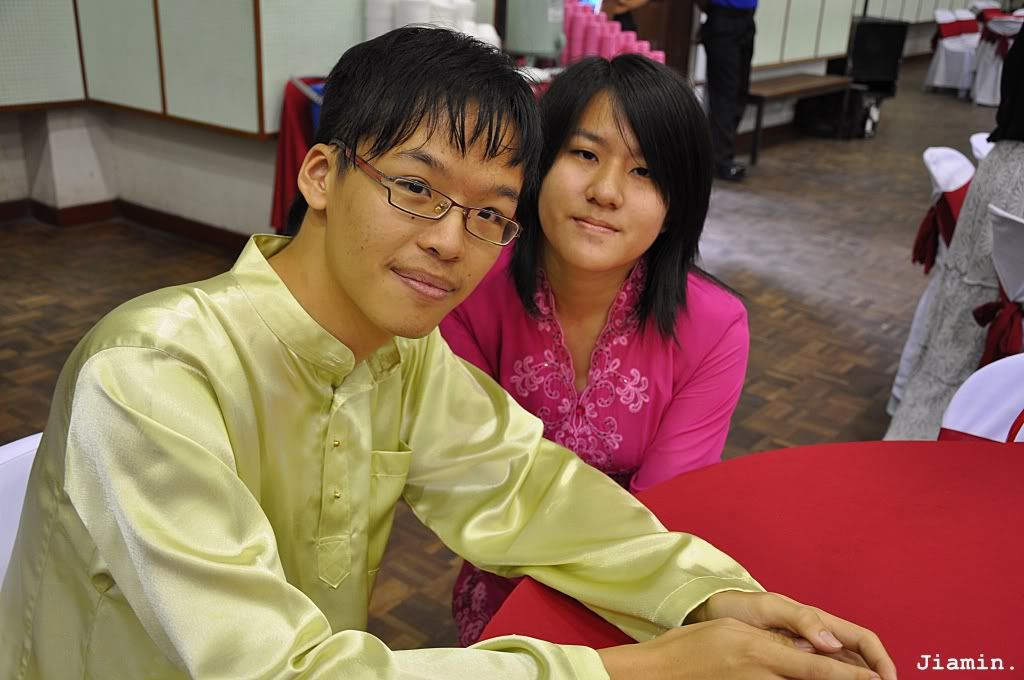 It's me and my Badman. :D I decided to wear this newly bought baju kebaya and since most of us were wearing Malay clothes, I helped the Badman to borrow from Helmy. The feeling was just nice even though we seemed to be the only Chinese among everyone in the hall, Majlis Perbandaran Ampang Jaya (MPAJ).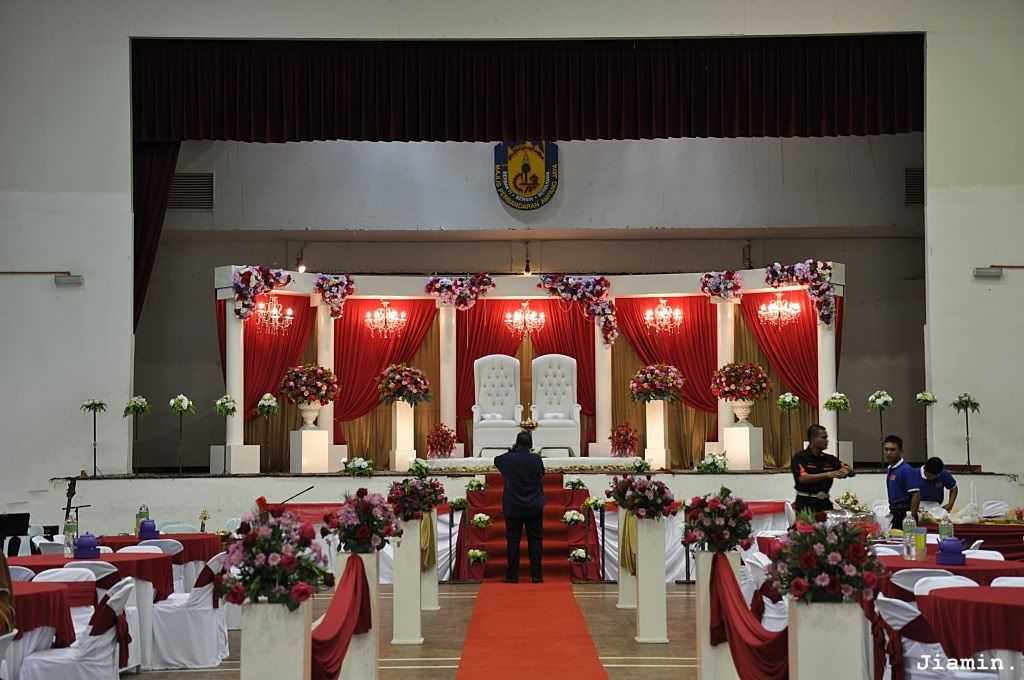 The entire hall was specially decorated and this was how it was on the stage. Damn nice, right?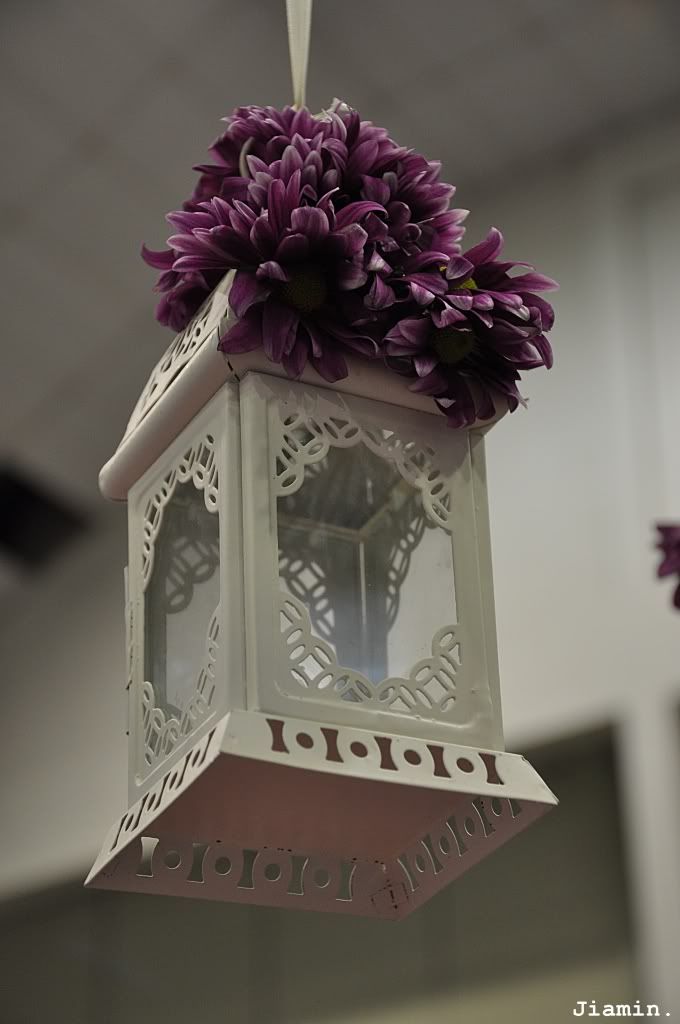 Like how we Chinese use to give out some tiny pieces of cakes and chocolates to all the attendees, we were given a small glass with some candies inside. The glass was decorated nicely and it's heavy, but it's taken by the Badman after that.
Say hi to the handsome Iranians, MJ and Mahrad. :D
They started lining up upon the bridegroom and the bride's arrival. Can you spot pretty girls? :P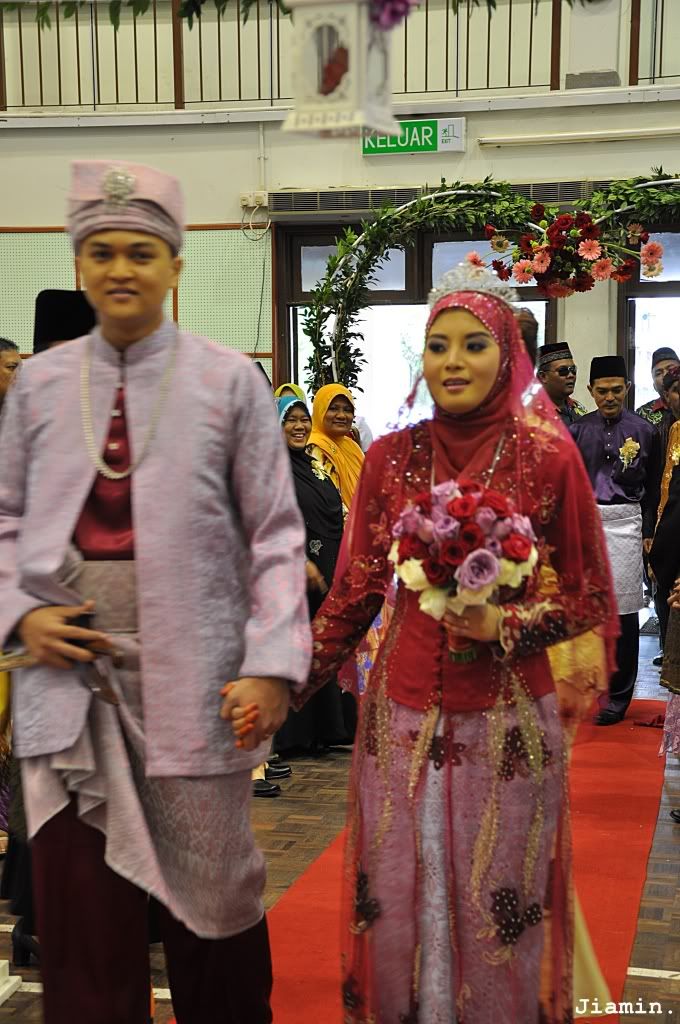 Thanks to all the crazy people who were busy taking photos, this photo became this blur. :(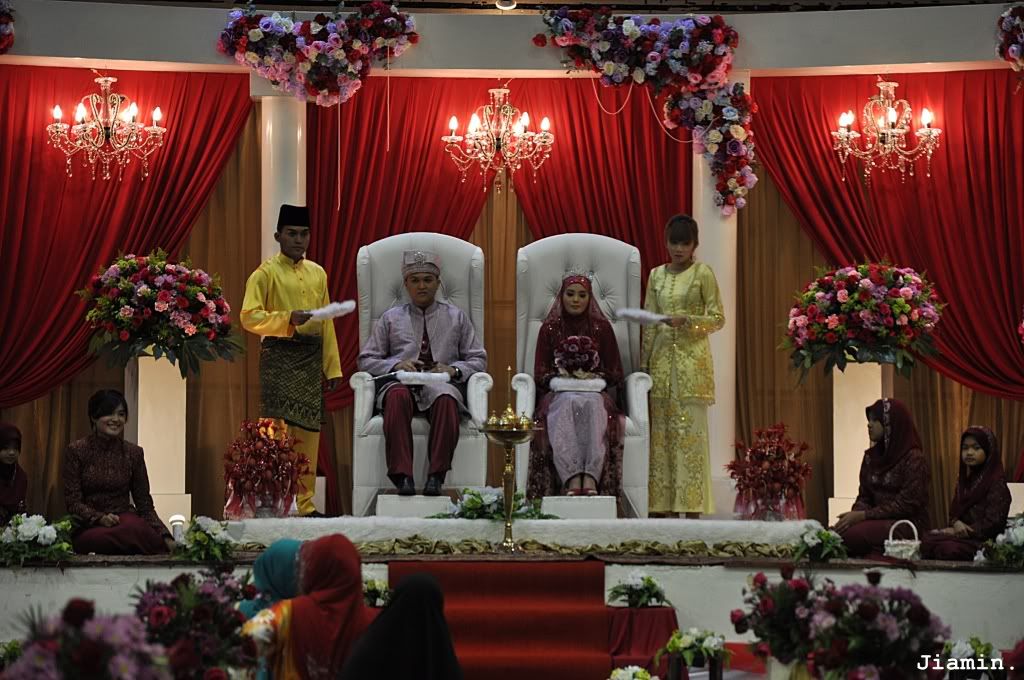 Alia
's the girl in golden
baju kurung
on the stage. She's the one who invited us to attend her sister's wedding dinner.
Honestly, to attend this wedding dinner, I have spent at least RM200 because of the
baju kebaya
I was wearing. According to those who have enough experience of buying Malay traditional clothes, that's the normal price of a
baju kebaya
. Some can be slightly cheaper than this but some can as well be much more expensive than this. Worst of all, it cannot be washed with washing machine because of how the
baju kebaya
was designed. I have to either send it to the laundry or wash it with my hands. :\
I was happy to get to meet my new friend,
MJ
on the wedding dinner but in the meantime, to be frank, it wasn't really one good experience due to some problems. I basically went back to the campus with the
Badman
by trains and taxi, with
baju kebaya
, under such a scorching hot weather. Everyone looked at me as if I was some weirdo putting on so many layers on my body under such weather wtf. However, the foods were not bad and everything was served in buffet style. Also, I finally got to see almost the whole process of a Malay wedding after 18 years of leaving in this country with different races and cultures. :D
Thanks
Alia
for inviting us to her sister's wedding dinner. It's indeed a really good chance to me to learn something new about Malay traditions. ;)
x.