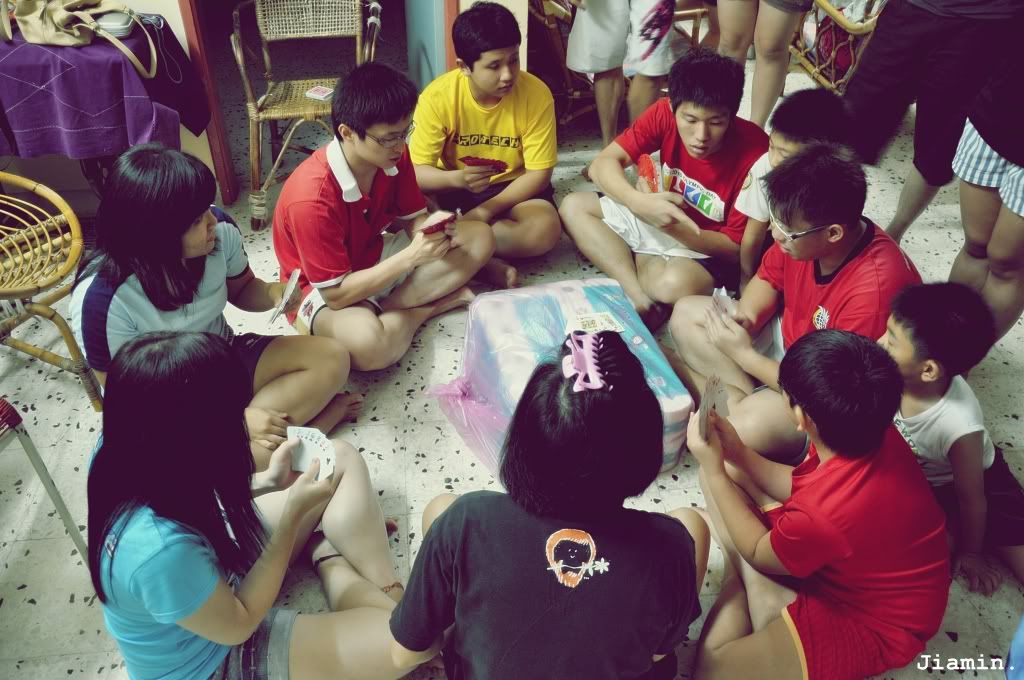 Do they look as if they were gambling? Because of how I think there's nothing wrong in this photo, I wouldn't mind posting it on my blog which is opened to each and every one of you out there. Playing poker card just for the sake of having fun is definitely not something illegal in this country, in case you think it the other way round. :D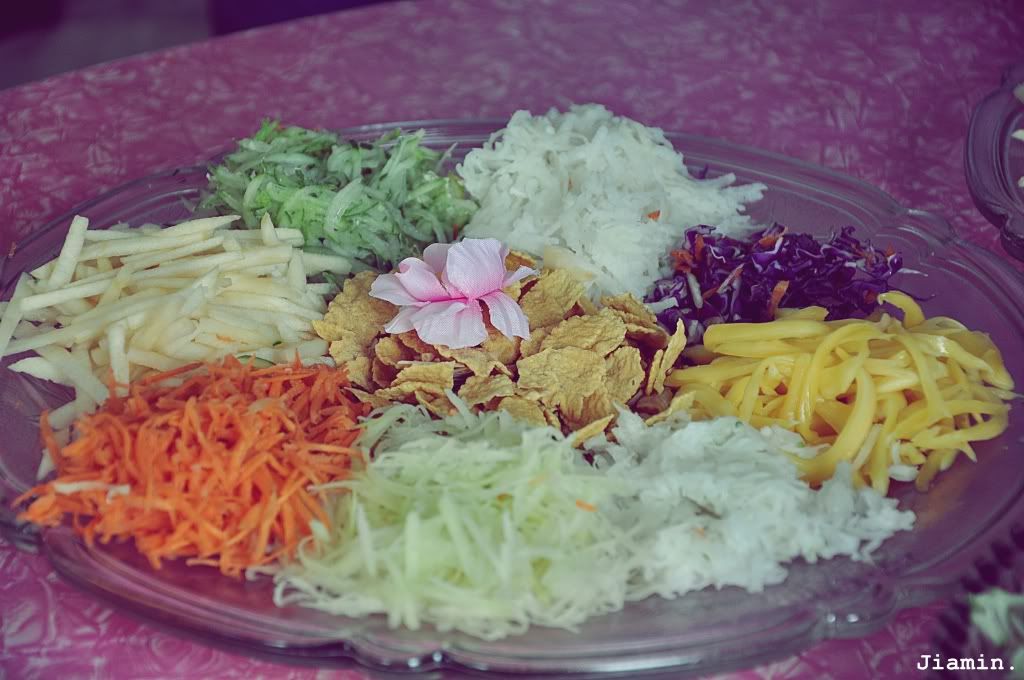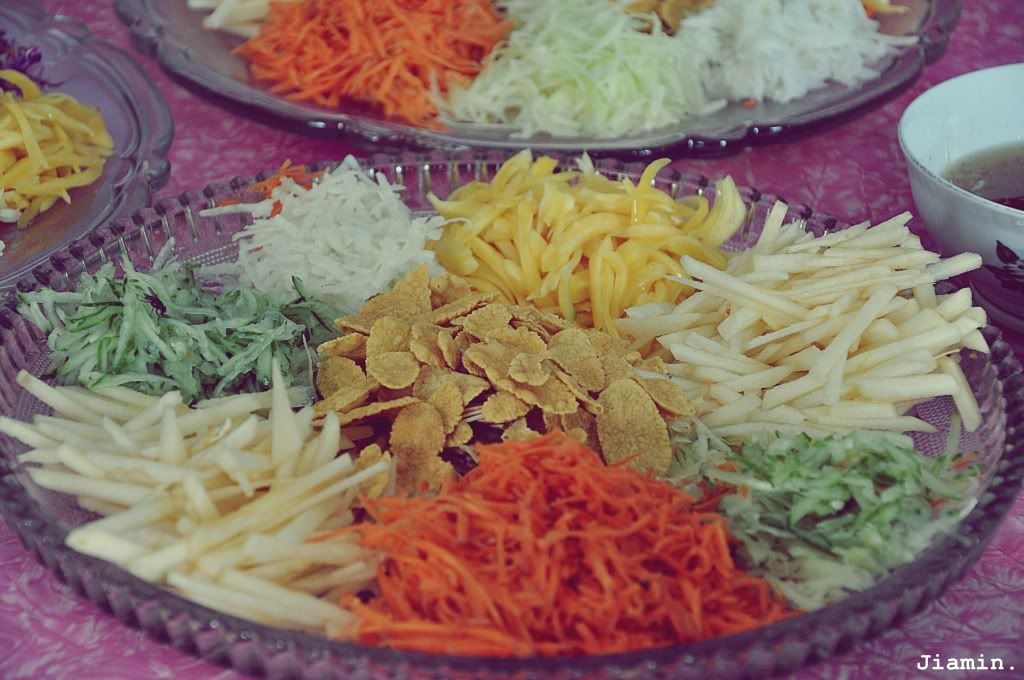 As what you can see as the topic of this post, why do I say it was surprising? They look almost the same as those of what you can get in the Chinese restaurants, despite the corn flakes in the middle. However, if you were to experience it by yourself, the taste was completely different as compared to the others, to be frank. The ingredients added were completely different from what you can get at anywhere, as well as the self-made sauce. If you hadn't noticed, raw salmons or any type of meats were not included because there are vegetarians among my big, big family. Everyone was repeating, "
Uhmmm
it's so tasty!" right after they tasted a mouthful of it and they even suggested selling them to the public. Aha! :D Surprisingly, everything was designed and done by my uncle whilst the ladies did the cutting and chopping only.
P/S: The dark-yellowish
thingy
was the real jackfruits, in case you don't know.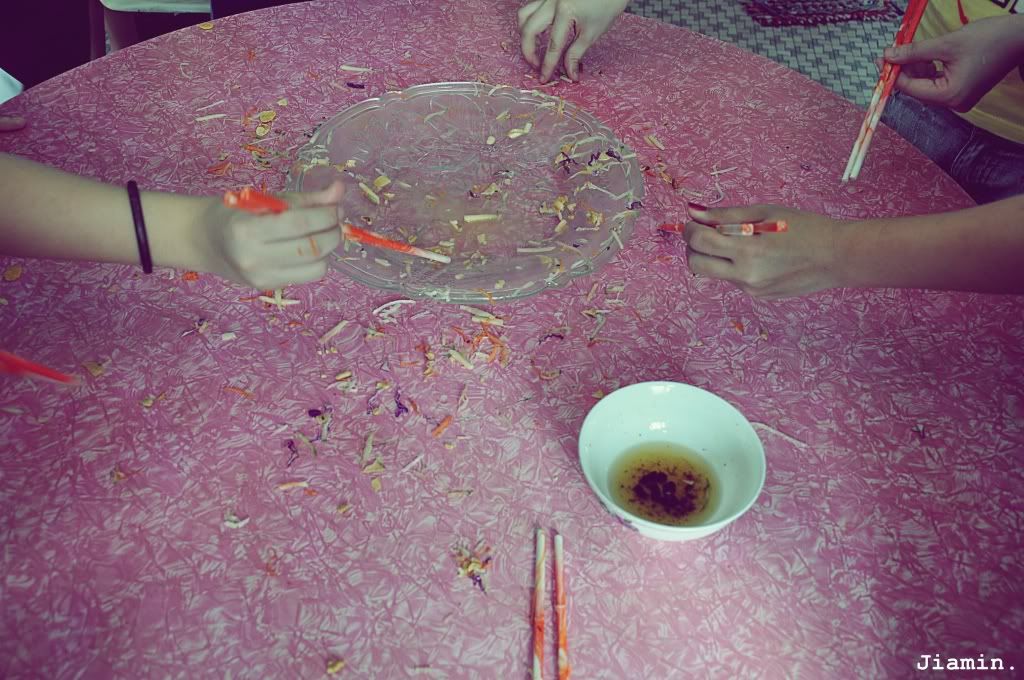 Look! Have you ever finished one whole plate of it including those that were being "thrown" on the table and requested for extra ones? Seriously, honestly, it was my very first time eating it happily without complaining a single word about how weird it tasted or so. My cousins and I even picked up those on the table with our chopsticks and put them into our mouths. I swear I'm not exaggerating!
Apart from that, my mummy whose most of the foods were cooked by her throughout the days in Mentakab has been cooking various types of awesome foods that she doesn't usually cook at home as they all take time to be done. For example, she cooked curry chicken which my cousins have a craving for it at all time and minced pork served with thick gravy.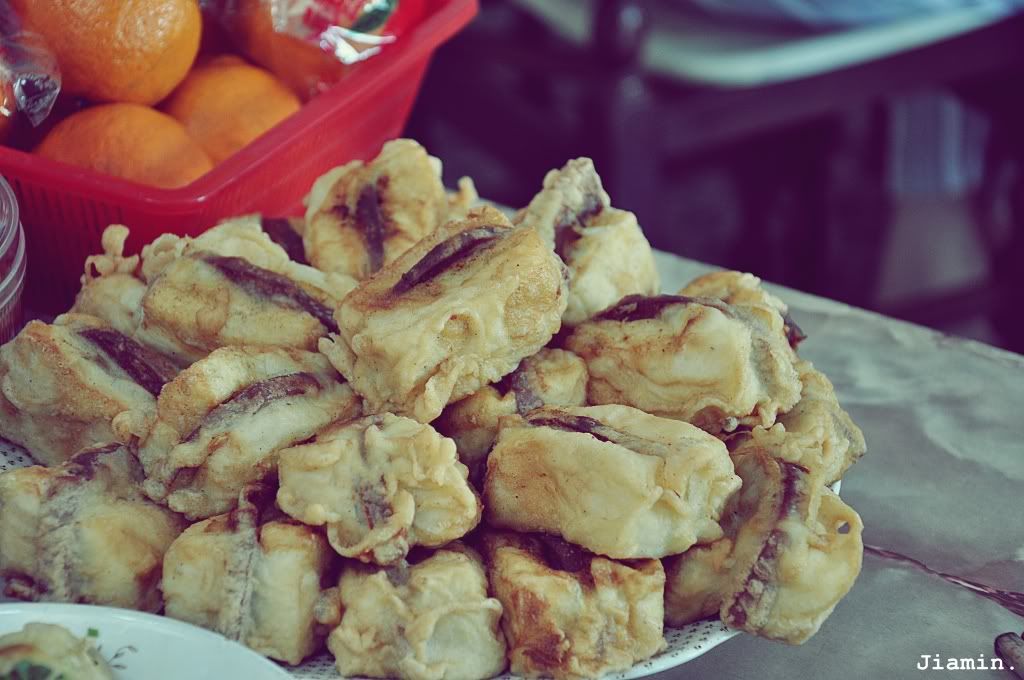 What is shown in the photo above is what we usually eat during Chinese New Year. The ladies sandwiched the tofu with a piece of vegetarian ham each and fried it to perfection. It can be eaten right away or by dipping it into mayonnaise that is mixed with sugar evenly. You should really try it out one day because it's freaking delicious! ;)

Before I end my post, let me show you something. Hehe! You are given 10 seconds to prepare!

10.

9.

8.

7.

6.

5.

4.

3.

2.

1.

0!