Good day peeps! I know how much I have not been blogging since the post before the previous one due to the lack of happenings recently, until last night when our awesome gang finally got to meet for my bitchy girlfriend's belated birthday celebration in Shah Alam. Unfortunately, the laziness me didn't allow me to bring my camera along hence, I'm still waiting for the photos taken with
Helmy
's DSLR to be uploaded on Facebook for me to steal. :P
Anyway, if you're aware of the current news about Klang Valley, there's going to be some water disruption going on for approximately 48 hours because the Sungei Selangor water treatment plant will be shut for maintenance and upgrading works, and this may affect most of the residents in Klang Valley including Kepong area.
Chehhh
! It's as if I know, which in fact I knew nothing about it at all until last night when I arrived at home in the late midnight seeing my mum filling whatever containers she has with full of water. According to them, they will have Emergency Response Plan (ERP) on standby to provide water tankers to the people; however, as much as we hate to be squeezing around with the
kiasu
Malaysians just to fill the little pails with water, my mum has already stores pails of water everywhere from the toilet to the kitchen since last night like I said.
As naughty as I am, here are the photos of the pails of water taken by me when I was at home alone. :P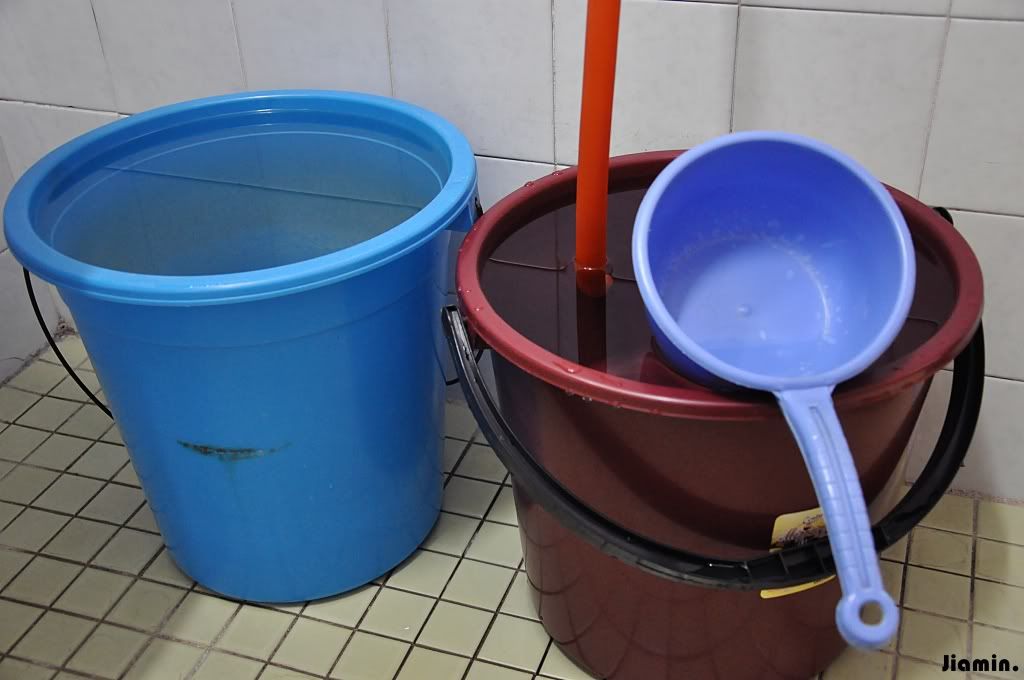 Two of them are found in the toilet connecting my room and the guys' room.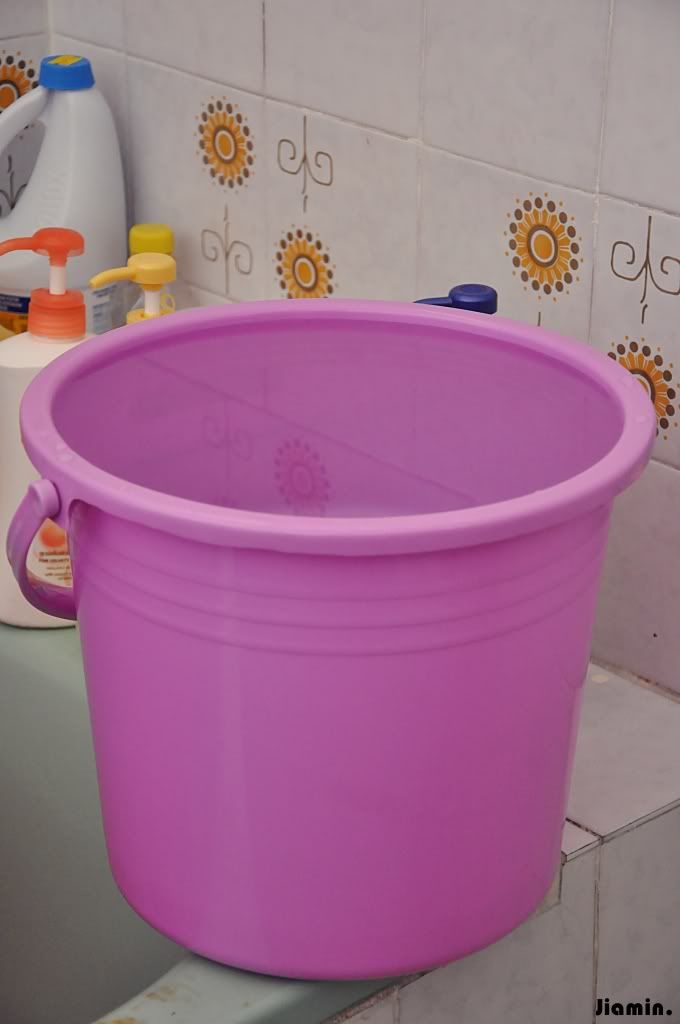 It's the pail I was using when I was still staying in the hostel. It has been well-kept for me to use it when I move to somewhere nearby Taylor's University in mid July but she started using it because of the water disruption.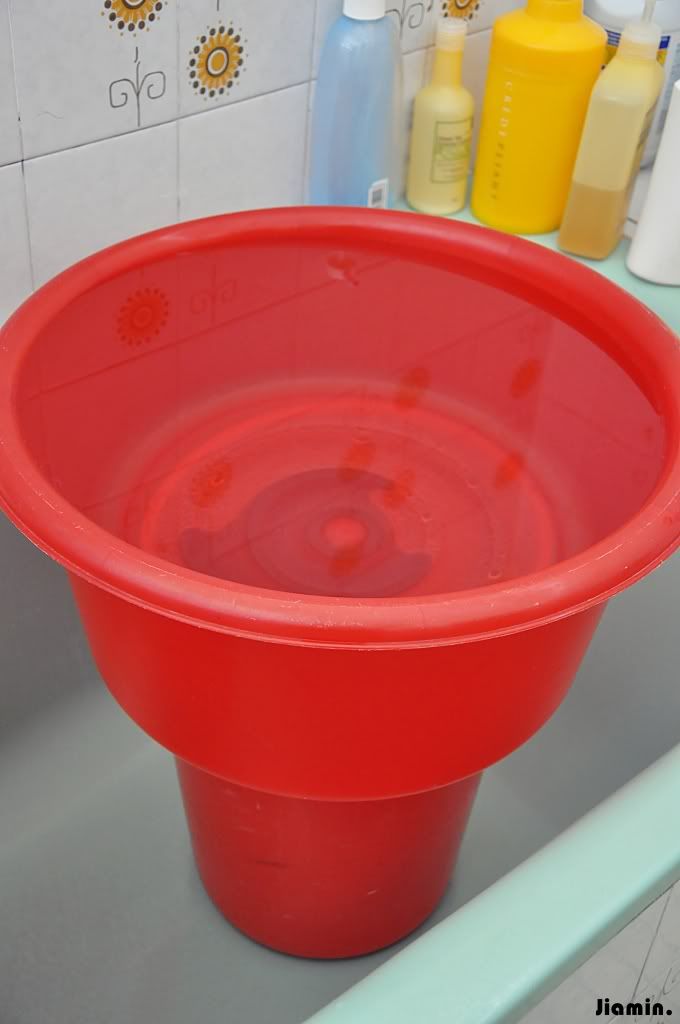 In case you haven't realized, there're a total of 2 pails in this photo and I highly doubt that the small pail below is empty. The bathtub itself already has 5 pails of water! Dear mummy, why didn't you fill the bathtub with water as well? It would be even more fun if you do so. ;P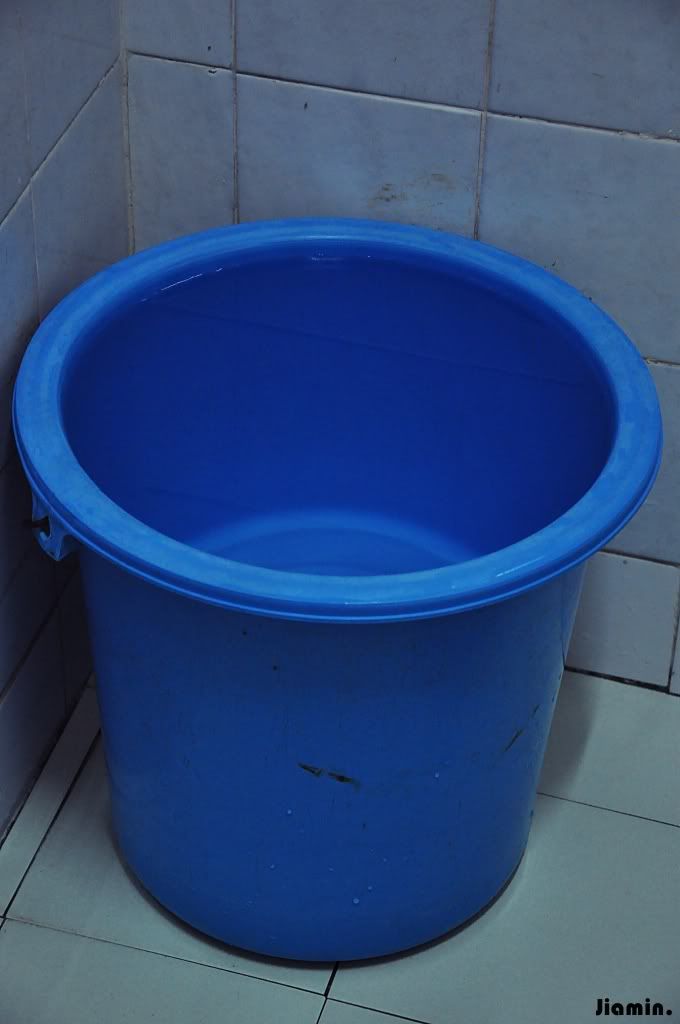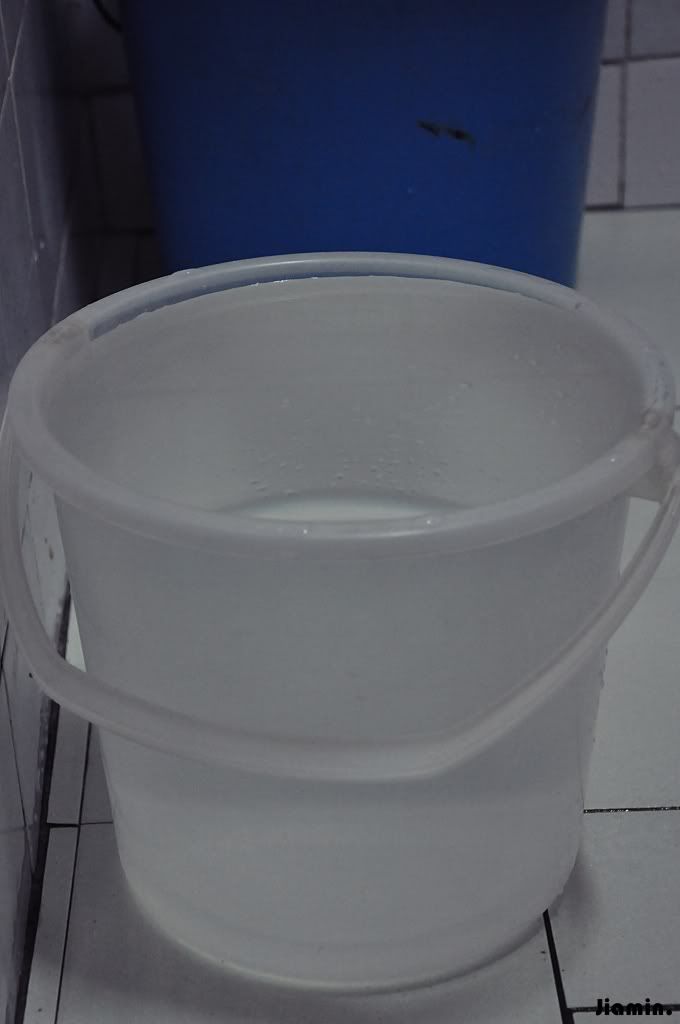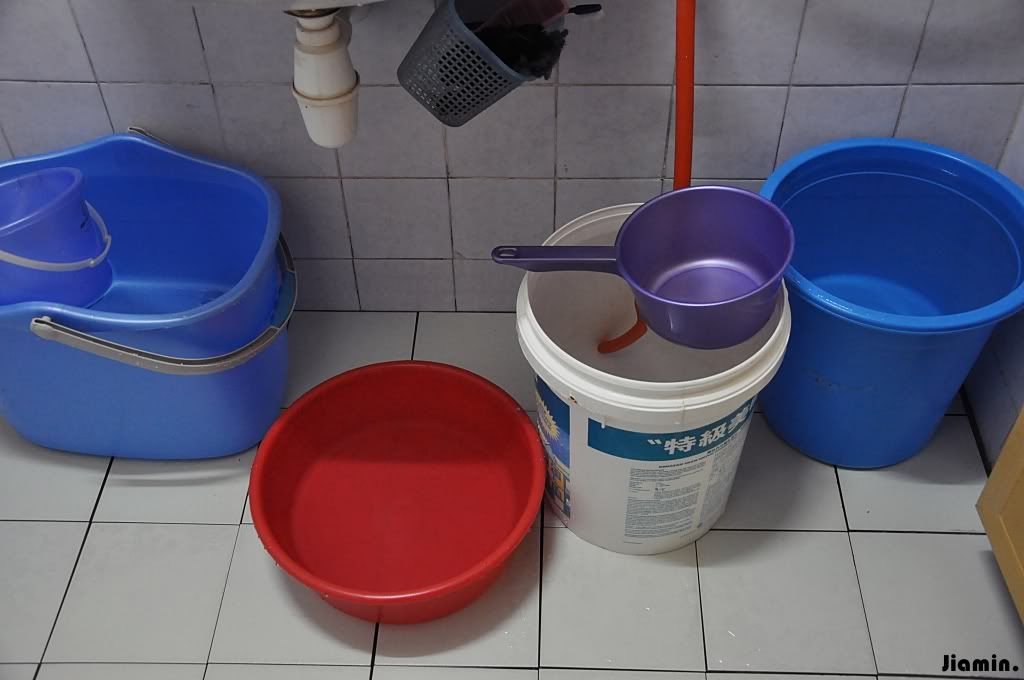 6 pails of water in the toilet downstairs! :O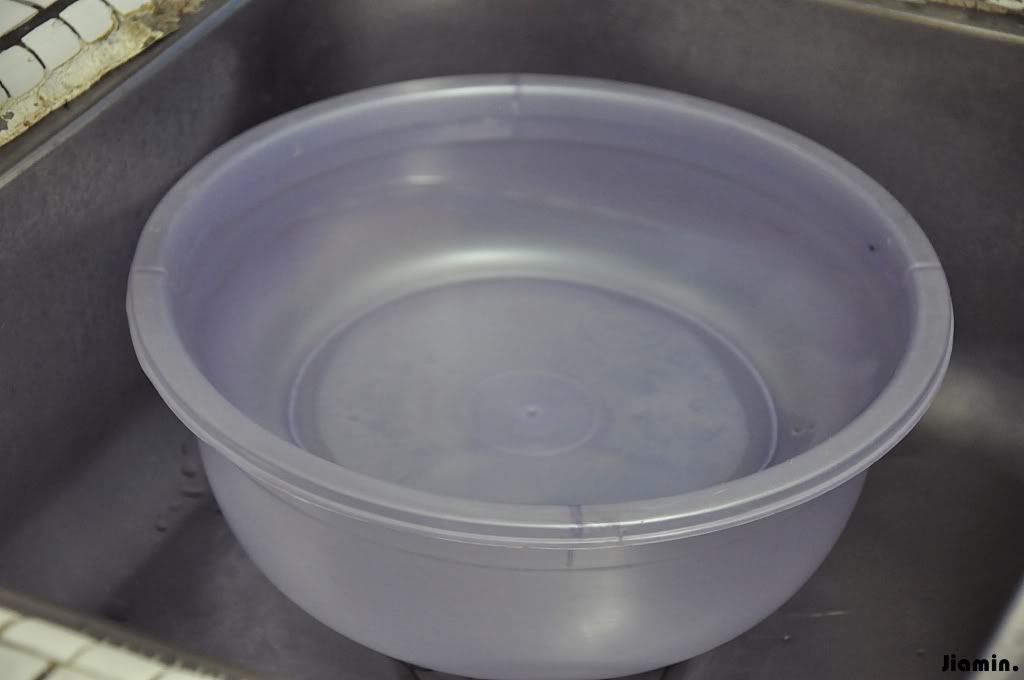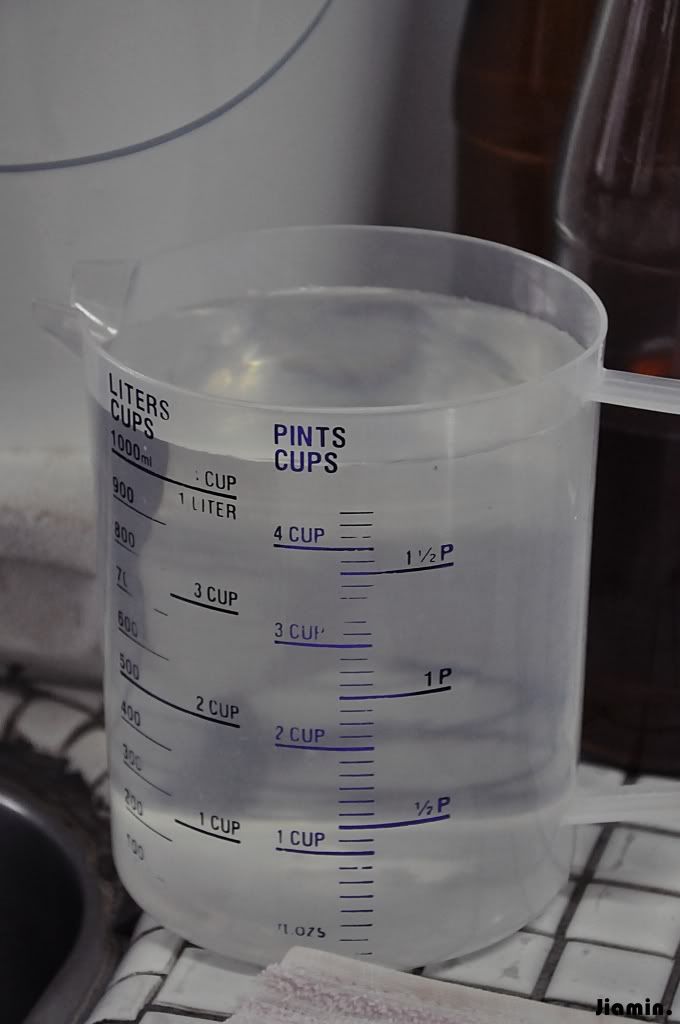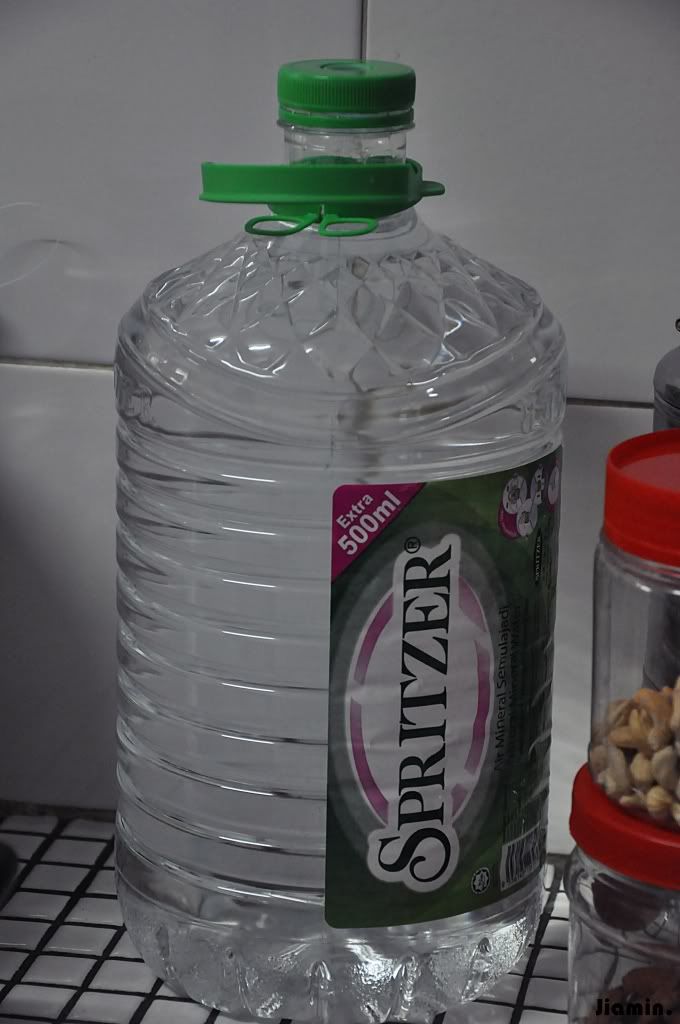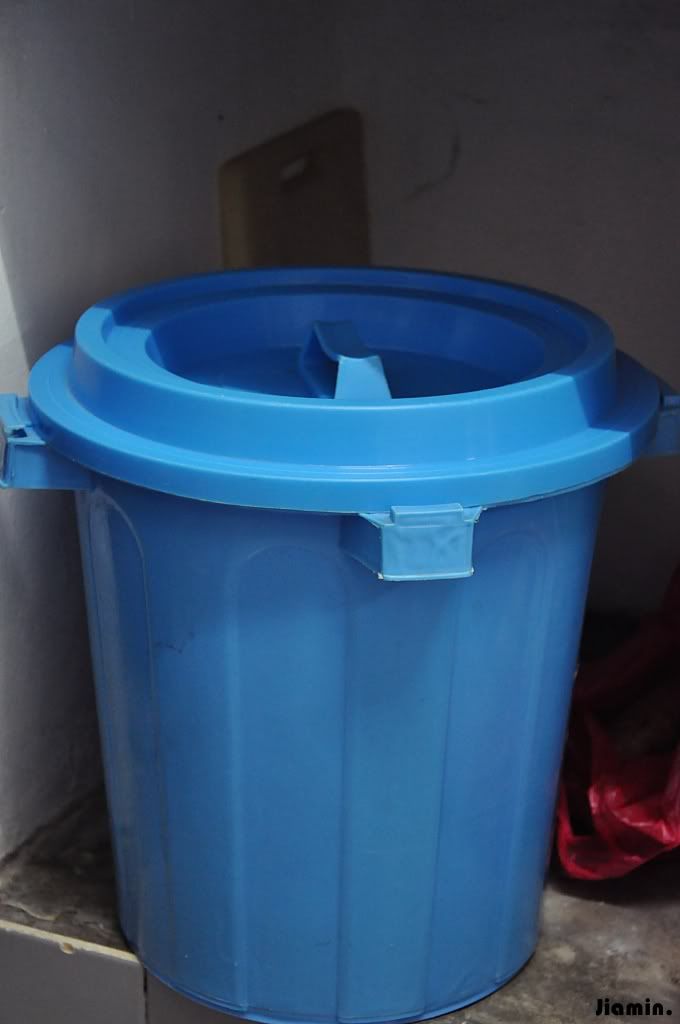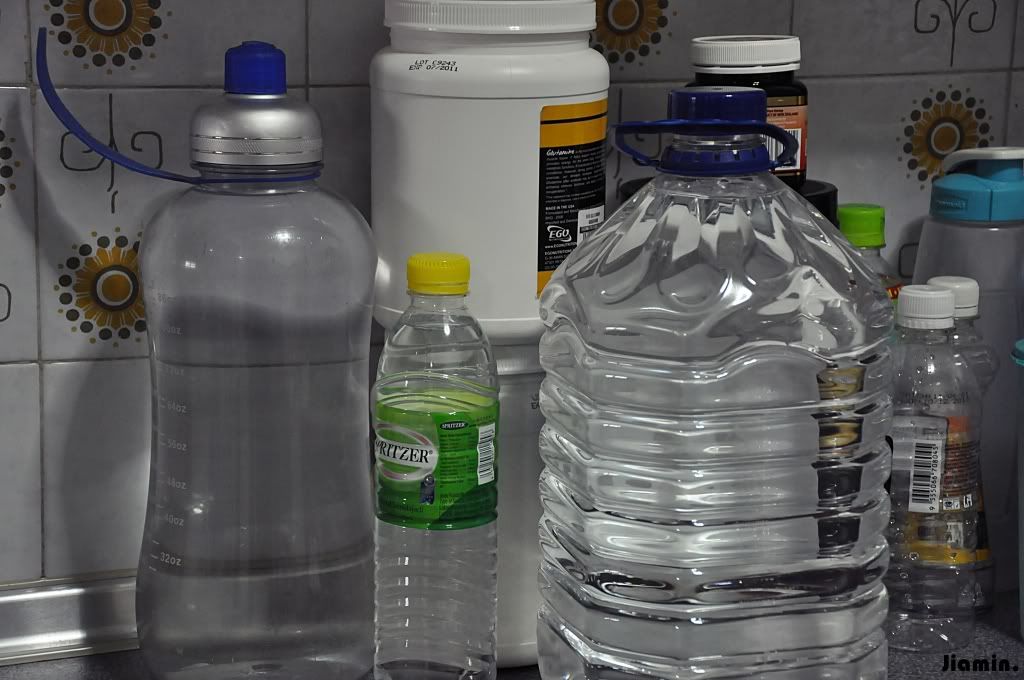 Like I said, my mum is really making good use of most of the containers we have at home, including those cauldron that she usually uses them for soup. Sorry, I wouldn't deny that I just laughed when I saw all of them being placed at certain corners, just in case we're really running out of water within these 48 hours. I wouldn't forget that we also have a big tank at somewhere on top of the house and that's what I'm always using to take my shower. I hope it has enough water for me for these 2 days as I'm always afraid of using cold water; I would turn to become purplish!
Wish me luck! :|
x.