One grouping with 10 people per group for the sake of one or perhaps more than one upcoming assignments, one essay and a presentation that are both due on September, another report and a presentation that are due on the beginning of August, a domestic tour that would be done at supposedly the end of August which we are required to sell three tickets each, a group assignment that is yet to be given, and more to come together with dates of midterms being announced accordingly; neither should I be afraid nor happy of all these news but boy, I'm starting to feel stressed. All the best to the entire DT37!
Anyway, I strongly believe that before I even start off my post with all the craps you have already browsed through all the photos below and that you should have known what is this post all about, not to mention what that has stated in the topic itself; excuse me if you are one of the least who are willing to read every single word that I typed here. :P Yes, I've started wearing a glasses since this Sunday, and it is my very first pair of official glasses in my life. For your information, I guess I'm having the side effect at the moment because headache comes to me whenever I put it on that it seriously distracts me a lot during classes.
Below are the photos about how my new glasses looks like; don't comment on the noises in the photos though. :P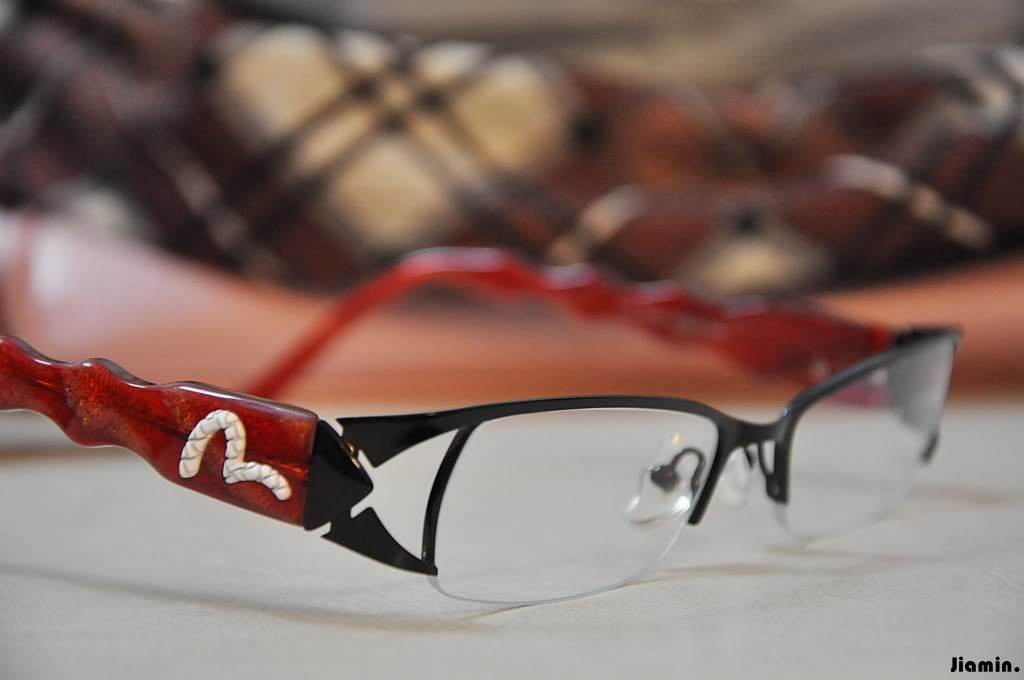 Meet my new baby! :)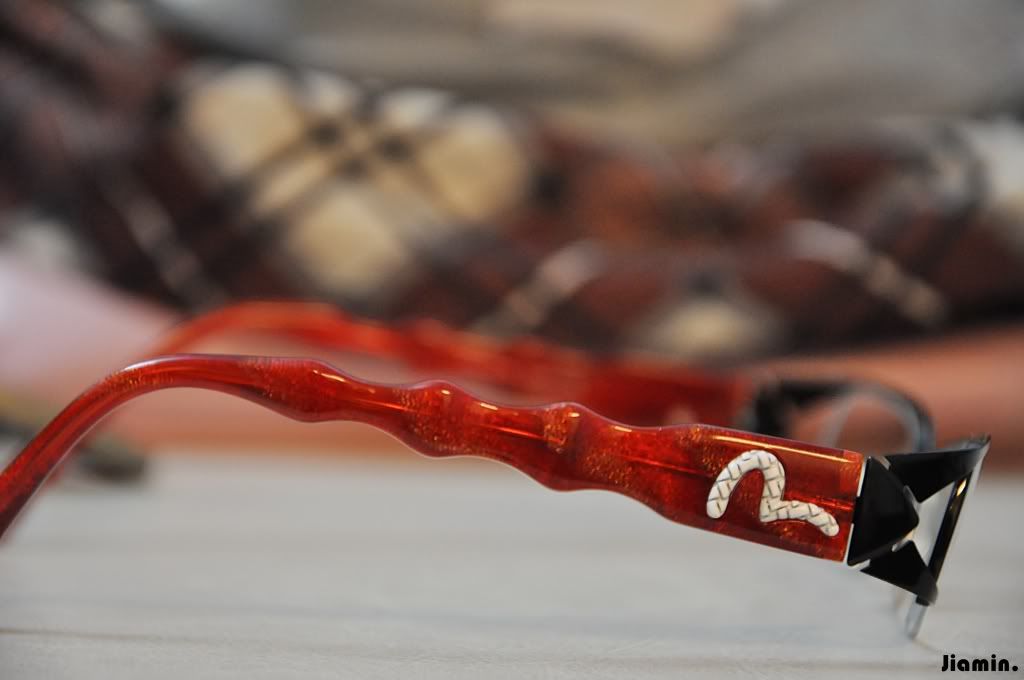 This is how the side looks like together with the logo of the brand attached, if and only if you could recognize what logo is this.
The glasses frame actually cost RM417.00 originally, since that my mum bought a pair of glasses of the same brand on the same day, each of our glasses has got 50% discount as one of their promotions, hence we were only required to pay RM400.00 for both, which was obviously a few ringgits cheaper than the original price of only one pair.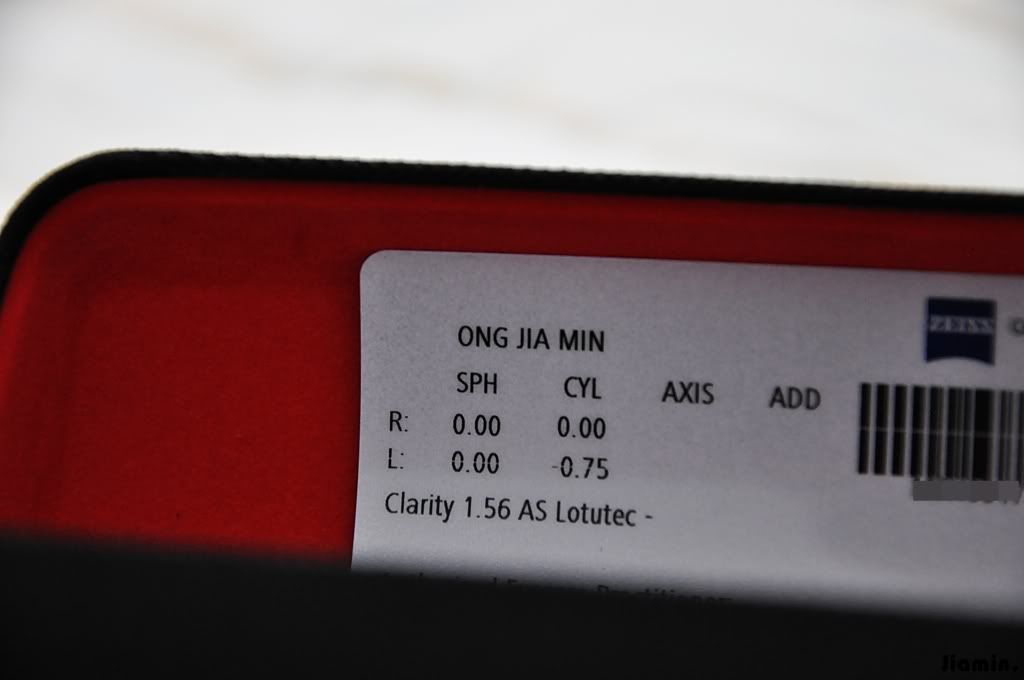 Astigmatism is the only problem I am currently having, and it only occurs on my left eye. Just in case you have no idea what astigmatism is, it is where the eye is shaped slightly like a rugby ball or referred to as "toric", not a perfect sphere like a football. This just means the eye has difficulty focusing at certain angles. Hence, it could be pretty dangerous to me at times if I drive during nighttime especially when the power increases sooner or later; fingers crossed to that.
I was introduced a different kind of lens made in Germany, namely
Zeiss
, which it is slightly thinner and lighter than the usual lenses, and it doesn't turn disgustingly yellowish easily which I guess it is quite a good choice for those who sweat a lot like how my eldest brother does. It's true that it could still remain as clean after long; my eldest brother is a very good example, despite the fact that it is more expensive than the usual ones. What's more important than the fact that it takes only around 3 days for one to get used to wearing the glasses with this lens instead of one week? By the way, this kind of lenses is as well used in microscopes so I wouldn't expect it to be bad. :D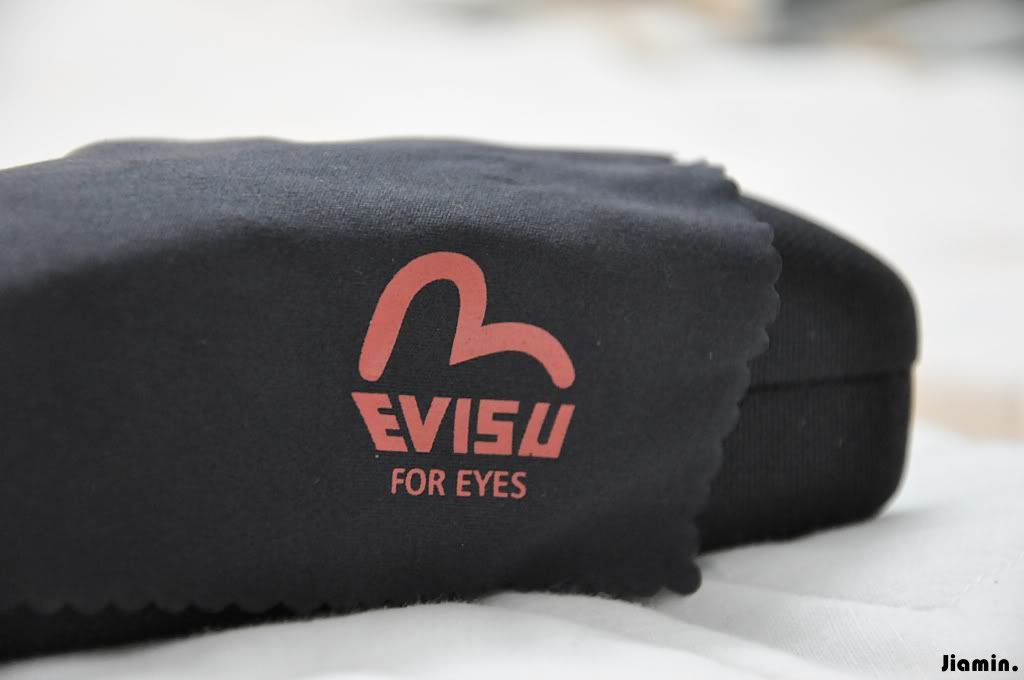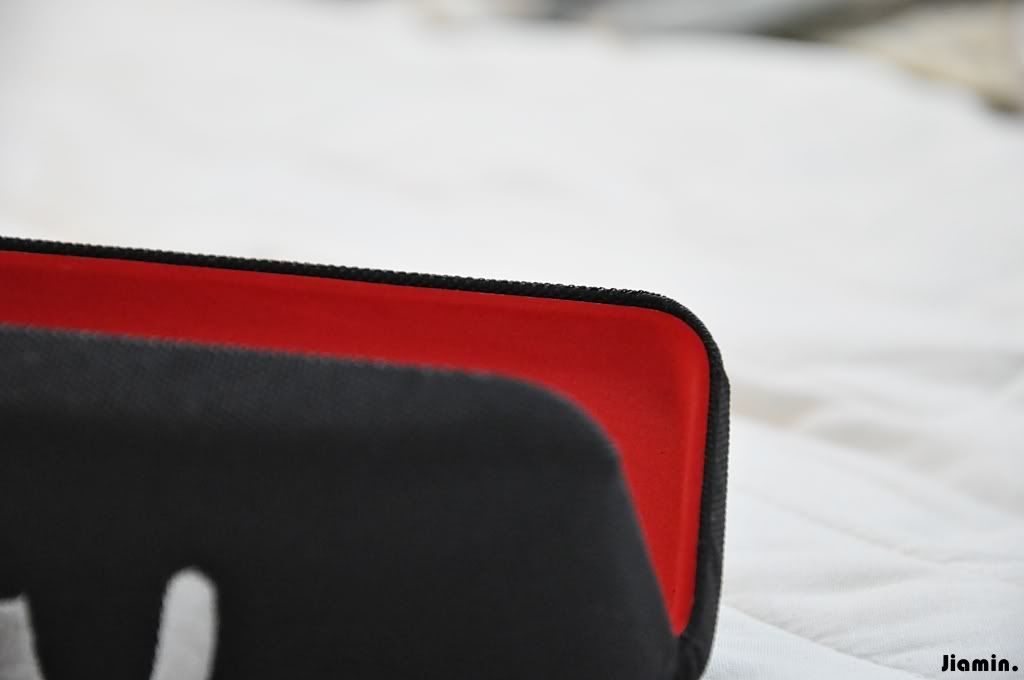 Just so you know red, black, and white seem to be always the best combination ever that they could always form something pretty cool at times, not forgetting the glasses case I was given.
The entire glasses cost RM450 with guarantees that if I don't feel comfortable with the lenses I could go back within one month time effective on that day when I got my glasses, and if an extremely thin layer of protection comes off I could go back to change within one year time effective on the day mentioned earlier as well.
The owner of this shop I supposed never sells his products just for his own benefits, but he also ensures that his customers are all comfortable with what they have got from his shop. He is a very knowledgeable person when it comes to something related to eyes and glasses, and according to my eldest brother all of his staffs are qualified in examining the visual acuity of people. Just in case if you are interested, his shop is located in The Store in Taman Kok Lian, Jalan Ipoh, where you could easily spot once you went up with the escalator.
I hope it is a good choice for those who need a place for a pair of better glasses! ;)
P/S: My oh-so-awesome youngest brother called me a four-eye girl. :\
x.